Delightful Christmas Gift Ideas from THE ARTISAN OLIVE OIL COMPANY… www.artisanoliveoilcompany.co.uk
Moulins Mahjoub Organic Hannibal Gift Box
£34.95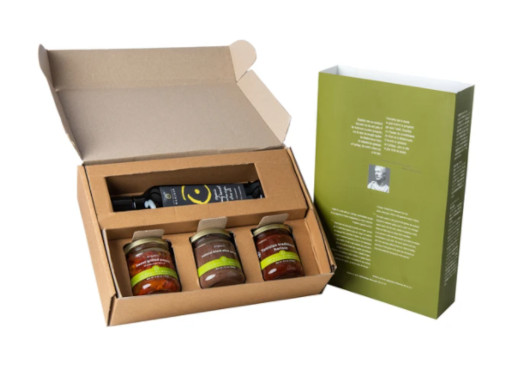 The Moulins Mahjoub Organic Hannibal Gift Box takes you on a journey through the Berber cuisine. It combines the early harvest first cold pressed chetoui organic extra virgin olive oil (250ml), the organic black olive spread (200g), the organic traditional harissa (185g), with a slightly smokey taste) and the organic sweet grilled pepper (185g).
See more and buy at :- https://www.artisanoliveoilcompany.co.uk/products/moulins-mahjoub-organic-hannibal-gift-box
aix&terra N7 Sea Mediterranean Fish Dips Set 3 x100 grams
£19.90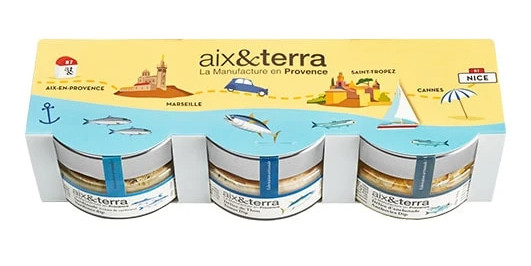 The N7 Mediterranean Sea Set includes : the anchovies dip 100g, the tuna dip 100g and sardines dip 100g.
A gourmet trio that will quickly become the must-have of your holiday apéritifs, on crostini or with fresh vegetables. Try cucumber rolls with tuna dip or enjoy your fish dips on lettuce leaves – a perfect appetizer for the summer season!
See more and buy at :- https://www.artisanoliveoilcompany.co.uk/products/aix-terra-n7-sea-mediterranean-fish-dips-set-3-x100-grams