Madison & Mayfair are an exciting brand which offers luxury interiors and gifts at high street prices.
Madison & Mayfair introduces their luxury gift hampers featuring a range of homeware and gifting options.
Look at their collections / options Contemporary Deco, Exquisite Luxe and Midnight Blush for some gift inspiration.
Hampers make the ideal gift for Christmas time. What better way than to unbox one of our ribboned wicker baskets bringing anticipation to the festive proceedings. The Madison & Mayfair wicker hampers include two straight-sided mugs, featuring playful watercolour designs of flower petals against brooding skies. Finished with a fine, gold-tone handle, these lovely pieces with beautify your collection of kitchenware.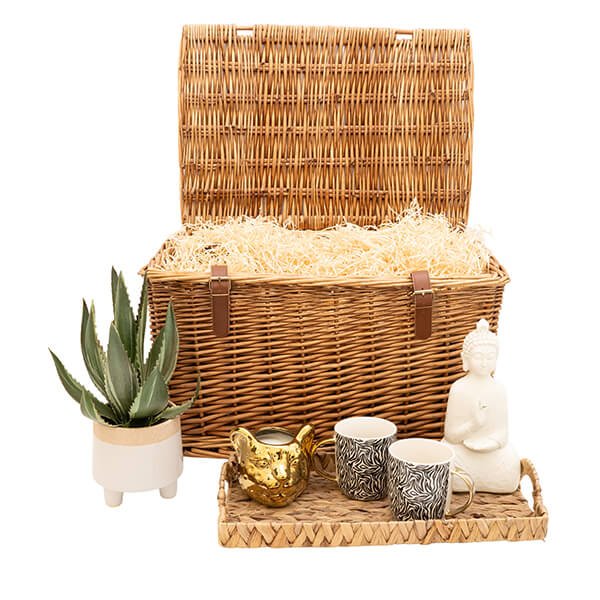 The Neroli reed diffuser summons the citrus aroma of the Mediterranean with undernotes of refreshing clean cotton. Hosts, entertainers, mixologists and amateur shakers alike will be charmed by the dimpled cocktail shaker Long Island Hamper set, complete with elongated spoon and golden strainer. Serve an elegant margarita in our glittering gold glasses which can be unboxed to evoke all the exoticism of a 1920's cocktail party where flapper girls once sipped on elegant golden margarita glasses as the bartender mixed up one more beverage in the cocktail shaker.
This Tea at Hyde Park features the Morning Dew cotton reed diffuser, exuding the calming, cool scent of replenishing cotton. Finely finished with regal gold touches and blue and grey pattern that recall the interior designs of the great British designer William Morris. The twin conical mugs are emblazoned with green, gold and navy patterns that evoke the ancient art of tea drinking.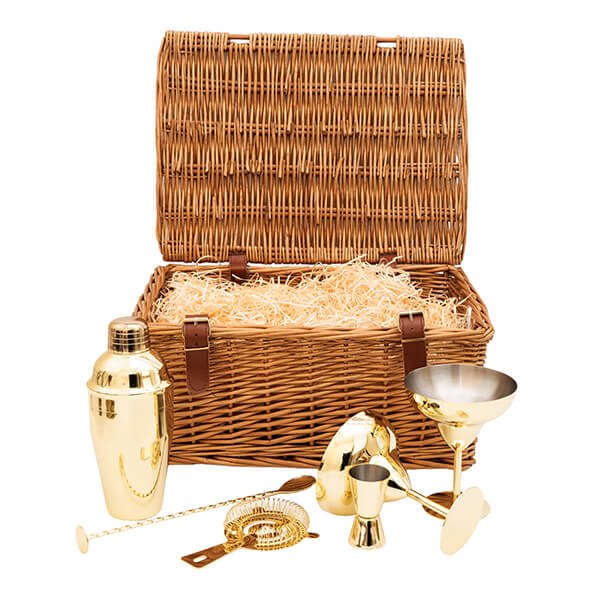 The SoHo Hamper includes an intricately patterned gold and cream reed diffuser and candle, with a bright and delicate sent of prosecco, giving an uplifting atmosphere to any room of the home. Accompanied by similarly patterned high-shine bone china mugs, a gold-flowered Art Deco picture frame, and luxuriantly fluffy throw, this luxury wicker hamper houses the indulging pleasures of decadence. Bring the urbane chic of downtown loft apartments into homes with The Manhattan Hamper inspired gift hamper. Contemporary black and gold flourishes are paired with simple ornaments and greenery, echoing the assorted nature of contemporary New York decor.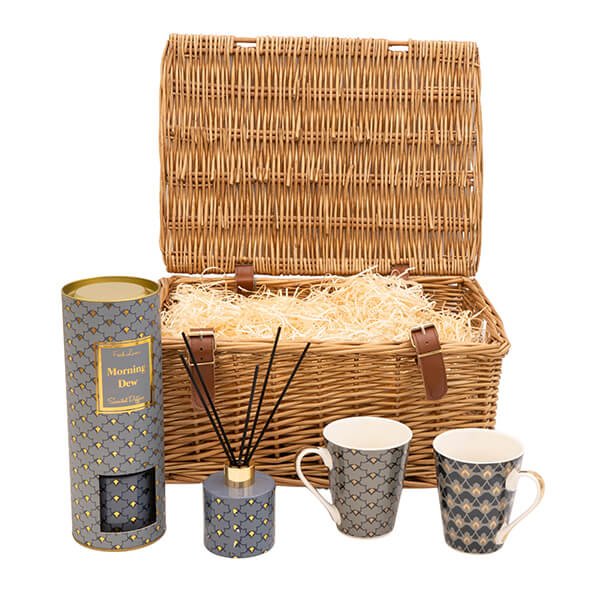 With a homeware and retail heritage spanning over fifty years, Madison & Mayfair has a desire to provide customers with luxury homeware, without compromise to quality and without prohibiting by price, culminated in establishing Madison & Mayfair, the home of interior excellence. Our aesthetic draws from the leafy Georgian elegance of Mayfair townhouses, and its upscale cluster of galleries, tailors and independent boutiques. To bring this charm to union with the refined modernity of Madison Avenue in New York City, in the form of graceful designs, inspires our entire range. We carefully curate our collections of homeware and hampers to provide affordably luxurious ornaments, accessories, and furniture, aligned with our aim to make our homes better, beautifully.