DISCOVER THE ANDES
With New Super Oils from Andean Sol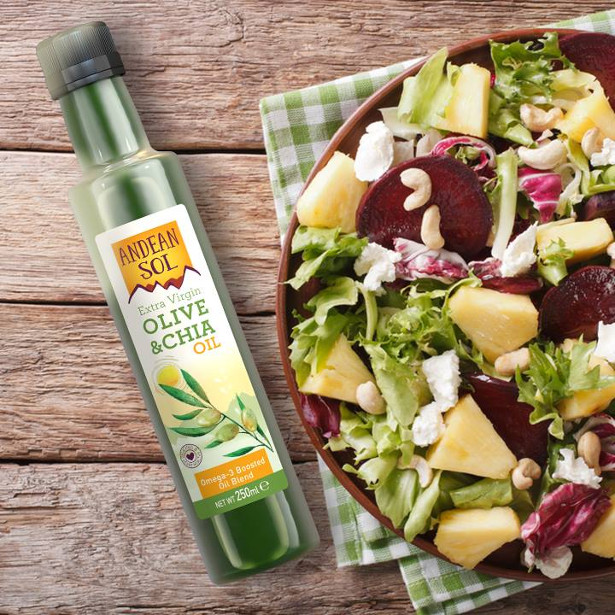 TWITTER | FACEBOOK | INSTAGRAM
For those looking to add an extra element of health to their diet, look no further as Andean Sol, the premium superfood brand has launched an innovative range of Chia Oils this month. By working closely with farmers in the Andean region of South America, Andean Sol brings the essence of the mountains to the UK with the creation of its Olive and Chia Oil and Extra Virgin Chia Oil.
250ml-Olive-Chia-Oil-EV Removed white backgroundA world first, the Olive and Chia Oil is cold pressed to maximise flavour, adding life to any dish, whether it's drizzled, dipped or doused over food. Available in 250ml bottles with a RRP of £8.99, the nutritious oil brings together the best of both worlds, the sublime taste of the highest quality olive oil blended with the impressive plant based Omega-3 power of cold pressed chia oil. The result is a rich peppery oil that will add depth to any dish.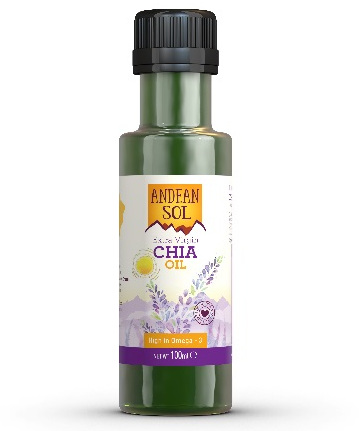 Alongside this ground breaking new condiment, Andean Sol has also launched a pure Extra Virgin Chia Oil. Made from the finest chia seeds grown in the warm and sunny foothills of the Andes Mountains, the Extra Virgin Chia Oil is deliciously light and contains approximately 64% of plant powered Omega-3 fatty acids. With a light nutty flavour it is the ideal nutritious salad dressing. Available in 100ml bottles with a RRP of £9.99, you can experience the true taste of the Andes with every drop.
Ever wondered where your food really comes from? Well now you can know, by entering in the unique code found on the back of Andean Sol packs onto their website, you can learn about the process, people and farm who worked hard to create the new oil range.
The Andean Sol range is available now on Ocado.
For more information please visit: www.andeansol.com
Product                                                                        RRP
Chia Seeds 350gOrganic White Chia Seeds           £7.49
Organic Black Chia Seeds                                          £7.49
  Royal Quinoa 500g Organic White Royal Quinoa £5.99
  Organic Tricolour Royal Quinoa                                £5.99
   Oil 100% Chia Oil (100ml)                                           £9.99
   Olive and Chia Oil (250ml)                                          £8.99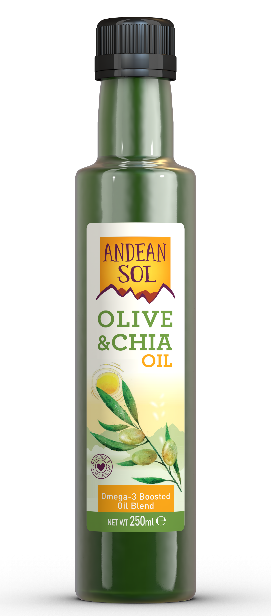 |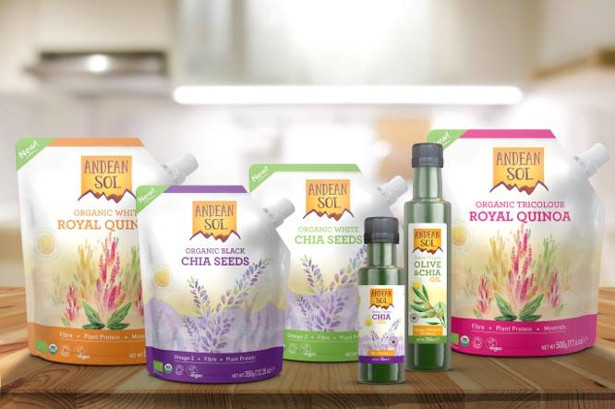 |