This Valentine's Day, forego the traditional dozen roses, for a fruity and delicious Mango Rose!
Whether you are making your own meal at home or going out for a romantic dinner, this is the perfect treat and is a delicious way to get your daily dose of vitamin C. The National Mango Board created a simplestep-by-step guide so you can make this treat for a special someone at home.
It's the perfect (and tasty) gift for her or for a Galentine's get-together! Why not show your girlfriends how much you love them by gifting them something you made AND something they can eat!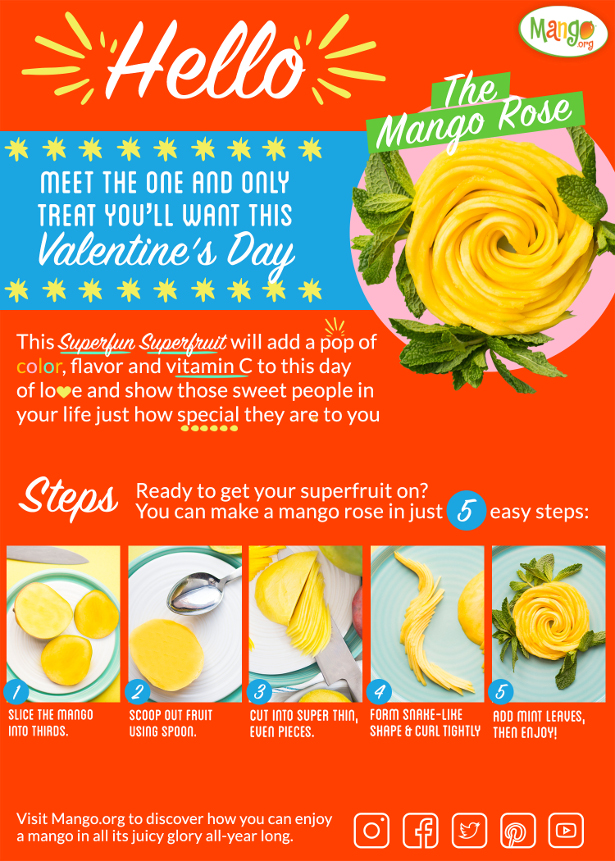 Single this Valentine's?
Now there's a Range of Galentine's Day Cards for Women to Celebrate Sisterhood

Looking forward to Valentine's Day this year?
Thought not.
How about buying into Galentine's Day? It's the day that fiction was turned into fact when TV character Lesley Knope of the American hit show Parks & Recreation invented the single girl's alternative to Valentine's Day.
So it's no surprise that women everywhere are now championing Galentine's Day; it falls on the day before V Day and espouses friendship and empowerment over the notion of needing a man in your life.
It's a day to be surrounded by your favourite girlfriends whether you're going out-out or simply watching movies in your PJ's, coming at a time of year when relationships slump the most.
In fact, solicitors have branded January 8th as 'Divorce Day' after seeing a surge in business each year, while studies show that "expectation holidays" such as Valentine's Day can put pressure on people who are not in a relationship.
So what could possibly be better than receiving a card from one of your BFF's with a personal video message? Or a bad and hilarious joke, if that's more your style.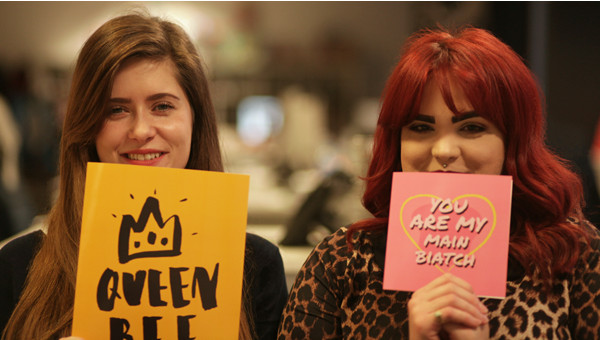 Irreverent next-gen greetings card company Choosey are the first to produce a range of Galentine's Day cards with a difference that mark the occasion.
Choosey cards allow you to send a video message to your girlfriends viewable inside the card using Augmented Reality. It harnesses the printed card with digital technology allowing you to create a greetings card this Galentine's Day that's tangible and truly unique. As Lesley Knope says: "It's only the best day of the year…Ladies celebrating ladies."
Choosey greetings cards also provide innovative options for all important occasions like Christmas and Mother's Day, but pave the way for long-distance proposals, surprise baby announcements and even dumping your boyfriend!