BBC Worldwide reveals a Christmas cracker of a gift selection for little ones
BBC Worldwide have a fantastic array of merchandise for children from hit CBeebies series' Hey Duggee, Go Jetters, Something Special and Sarah & Duck, just in time for the festive season. A beautiful range of toys, playsets, clothing and DVDs from some of the UK's best-loved children's characters are now available to fill stockings and surround Christmas trees.
Check out the DVDs below and toys/games which we have listed at the bottom of this article! Enjoy!
Hey Duggee
Check out the Hey Duggee store for all things huggable including the ever popular Woof Woof Duggee Soft Toy featuring fun sounds, phrases and theme tunes from the show. There is also a great selection of Hey Duggee books, cute pyjamas, comfy socks for little feet and entertaining DVDs. The latest Hey Duggee – The Train Badge DVD is available now and filled with laughter, learning and exciting activities in the adventure club that every child will want to join in with. Sainsbury's are also launching cosy Hey Duggee slippers and pyjama sets, which will be available from December. A-Woof!
Buy at :- www.amazon.co.uk/Hey-Duggee-Train-Badge-Stories/dp/B075SRTQ72/ref=sr_1_1?s=dvd&ie=UTF8&qid=1509538840&sr=1-1&keywords=Hey+Duggee+Train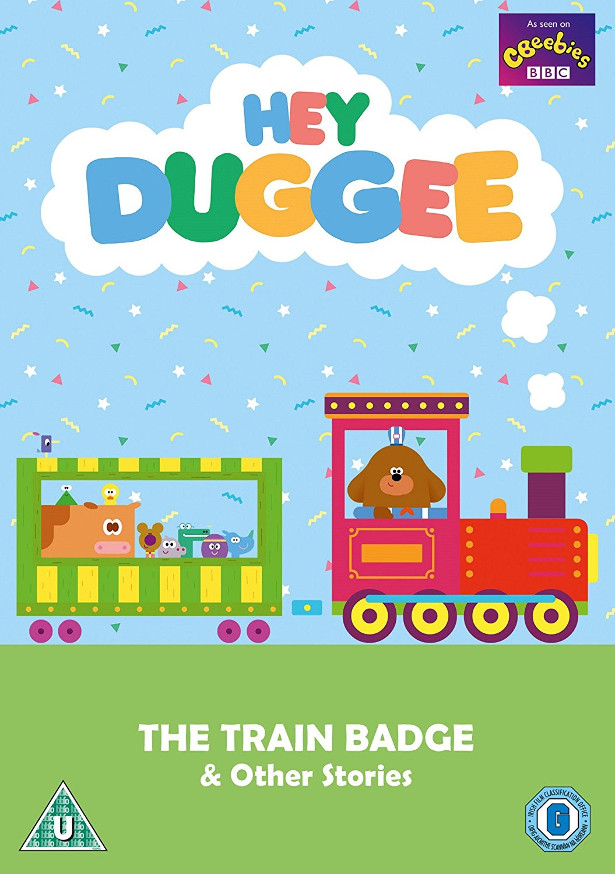 Go Jetters
Jet straight to the latest Go Jetters goodies in time for Christmas. Pre-schoolers can relive adventures from the series with the Around the World Playset, exclusive to Argos This monumental playset features three of the world's most famous landmarks featured in the series: The Statue of Liberty, The Great Pyramids, and Big Ben – each with their own set of special features and glitches! Embark on even more action-packed, geographical jaunts with the Jet Pad and Vroomster from Fisher-Price. And look super funky at bedtime with the new Go Jetters pyjama set, exclusive to Sainsbury's and available from November. The all new Go Jetters – The North Pole and Other Adventures DVD will be hitting the shelves in time for Christmas too.
Buy at :- www.amazon.co.uk/Go-Jetters-North-Other-Adventures/dp/B075H2V7M4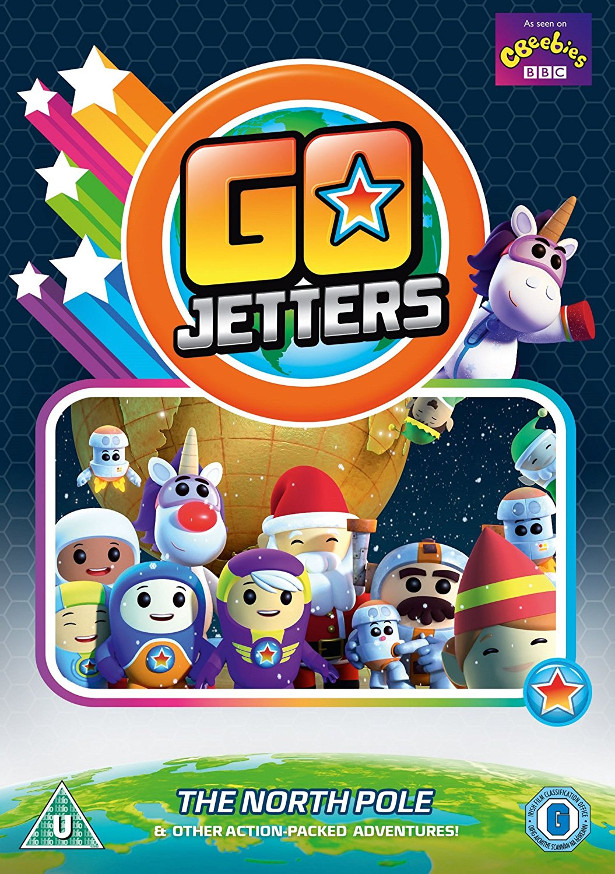 Something Special
Little ones can enjoy having fun with Something Special character Mr Tumble and his friends this Christmas. Tie a ribbon around the Fun Sounds Musical Car for happy faces on Christmas morning with seven exciting features to discover. The car also contains four Makaton cards for learning how to sign. You can also help Mr Tumble drive home for Christmas with the Argos Exclusive Mr Tumble Adventure Track Set. Continue the learning adventure with the Mr Tumble Learning Tab. Press the image on the tablet to hear fun sounds and facts and play any of the six games to learn about colours, numbers, shapes, letters, characters and musical instruments; available at Amazon, Argos and Debenhams from November. The Something Special – Laugh with Mr Tumble DVD is available now to keep the little ones entertained on Christmas day. These nine episodes see Mr Tumble and his friends having lots of fun and laughter in a variety of places with plenty of activities to watch and enjoy.
Buy at :- www.amazon.co.uk/Something-Special-Laugh-Tumble-DVD/dp/B071GZ5RJB/ref=sr_1_1?s=dvd&ie=UTF8&qid=1509539115&sr=1-1&keywords=Something+Special+Laugh+with+mr+tumble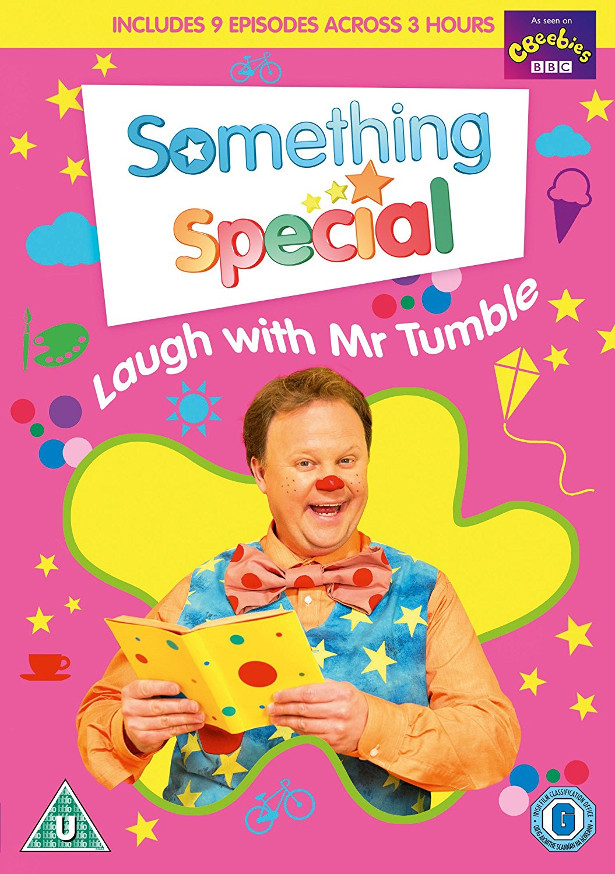 Sarah & Duck
Who needs Santa and Rudolph when you can have Sarah & Duck? There is a quacking selection of products available to purchase in time for Christmas morning. There are jazzy Sleep Duck pyjamas that are 100% cotton for a comfortable night's sleep. While the Sarah & Duck – Constable Quack DVD is flying fun for all the family. Ten quirky stories include Sergeant Sarah and Constable Quack's first case, Moon and Rainbow's first meeting and a very robotic dream, courtesy of Duck!
Buy at :- www.amazon.co.uk/Sarah-Duck-Constable-Quack-DVD/dp/B0751WCY6R/ref=sr_1_1?s=dvd&ie=UTF8&qid=1509539039&sr=1-1&keywords=Sarah+and+Duck+constable+quack
These wonderful gifts featuring much loved CBeebies characters are available from all good retailers, or as retailer exclusives where stated.
Prices
Woof Woof Duggee Soft Toy (Golden Bear) RRP £24.99
Hey Duggee Slippers (William Lamb) RRP TBC
Hey Duggee The Train Badge & Other Stories DVD RRP £10.20
Go Jetters Jet Pad (Fisher Price) RRP £46.99
Go Jetters Vroomster (Fisher Price) RRP £25.99
Go Jetters The North Pole and Other Adventures DVD RRP £10.20
Mr Tumble Fun Sounds Musical Car (Golden Bear) RRP £32.99
Mr Tumble Learning Tab (Trends UK) RRP TBC
Something Special Laugh with Mr Tumble DVD RRP £10.20
Sarah & Duck Pyjamas (TDP Textiles) RRP £5.99-£6.99
Sarah & Duck Constable Quack DVD RRP £8.16