Do You Enjoy the Experience of Soap, are you that type of person? Check out SoapStandle, it works with any soap >>  www.soapstandle.com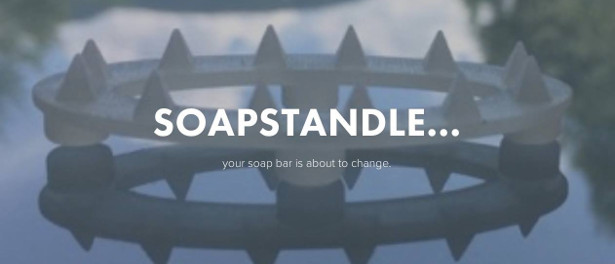 This is something that a lot of people are interested in for the holidays to put in stockings / unique inexpensive holiday gifts— although, it's a year-round item!. It's incredibly simple, and effective.
The SoapStandle is a totally 'new thing'. It has been in development for the past couple of years, has received a utility patent and design patents are pending. The SoapStandle is ergonomically designed and made of recyclable acrylic, attaching to and staying with a soap bar, accomplishing three things,
Creates a platform so all the water drains off (more effectively than a pad or dish) so no goo develops —> your kitchen sink / bath / shower stay nicer,
the bar isn't deteriorating into goo, so the soap lasts significantly (20-30%) longer, and the grooved surface provides a way for your fingers to maintain contact so the bar doesn't slip from your hand. There's also the whole environmental aspect of bar soap vs plastic packaging of liquid soap… and since the biggest reason people give for using liquid is "to avoid the soap goo" this give a lot of people a path back to soap bars.
You can see more on it at www.soapstandle.com. The group that has tested the SoapStandle is enthusiastic, and it's also been well received by some nicer boutiques. It seems to particularly resonate with people using higher-end soaps — they enjoy the experience of the soap, and this makes it better – no messy goo to clean off a counter or ledge, lasts longer, and doesn't slip. It works with any soap, it's just if you're extending the life of a $10 bar by 30% then the 'value' is even more compelling.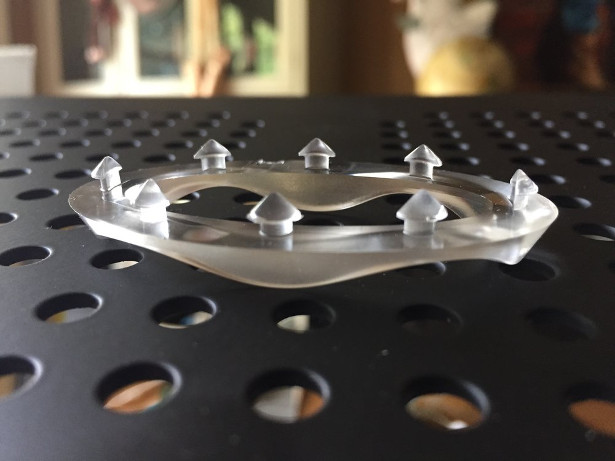 Here are some videos that allow you to see it in action.
— time lapse video of soap on a SoapStandle compared with common forms of handling soap (soap counter, soap dish, Soap Saver and Soap Lift):
Two SoapStandles per card — suggested retail $7.50. The first manufacturing run is November… it will be available for delivery in December. Pre-ordering is available now. www.soapstandle.com/new-products
A lot of people have used them over the past couple of years, and the reactions have been very positive!