ENJOY QUALITY TIME WITH MUM THIS MOTHER'S DAY
With the Premium Tea Collection from English Tea Shop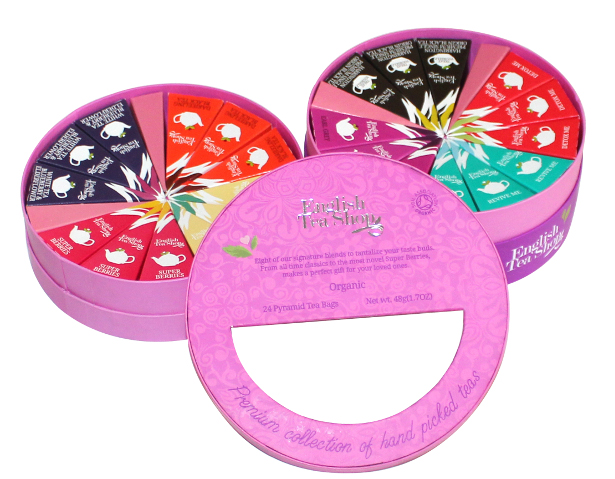 FACEBOOK | TWITTER | INSTAGRAM | PINTEREST
Spend some quality time catching up with mum this year with the beautiful Premium Tea Collection from speciality tea company, English Tea Shop. Each of the carefully selected blends has been designed to tantalise taste buds, so put the kettle on and treat your mum this Mother's Day.
The Premium Collection of luxurious handpicked teas contains 24 individually wrapped pyramid tea bags and features a diverse range, from the true classics to the more exotic. Including:
• Harrington Premium Single Origin Black Tea: A perfect golden cup of deliciously smooth single garden tea, sourced from the beautiful mountain ranges in Sri Lanka.
• Revive Me: An energising blend of sweet white tea and leaves from the Moringa tree leaves mixed with Rosehip, Spearmint, Ginseng, Lemongrass, Nettle and spiced with Cinnamon.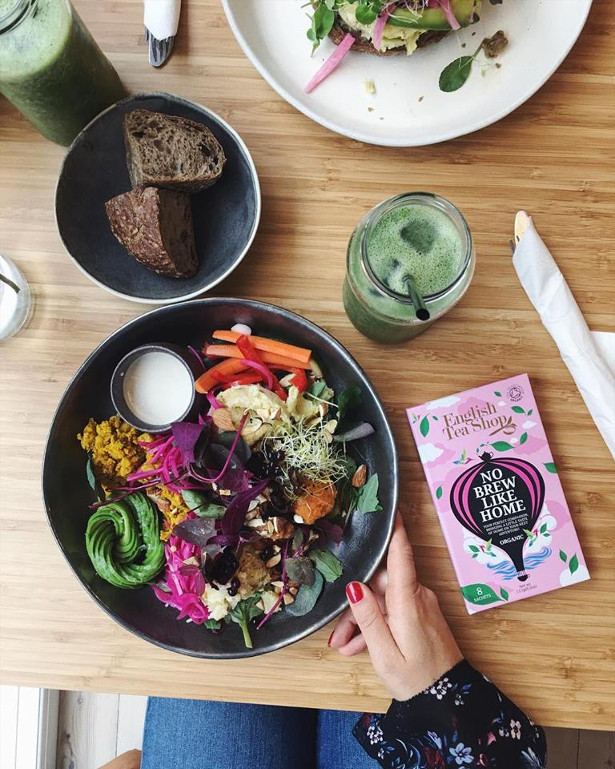 • Green Tea Pomegranate: Specially selected green tea, made according to traditional Chinese methods mixed with anti-oxidant rich super fruit, Pomegranate.
• White Tea Blueberry & Elderflower: Juicy Blueberries, aromatic Elderflowers, zesty Lemongrass and antioxidant rich White Tea makes for a divine taste!
• Detox Me: The perfect caffeine free treat with gentle notes of peppermint, elderflower, fennel seeds and turmeric.
• Earl Grey: A tantalising blend encompassing the finest Ceylon black tea with aromas of fresh bergamot, creating an aromatic and refined flavour.
• Super Berries: A delightful blend of classic herbs with a basket of berries to tantalize your taste buds – It is as delicious as its aroma.
• Darjeeling Black Tea: A tantalising, light black tea with a floral aroma.
English Tea Shop is steeped in tradition, using the finest quality tea leaves and age-old practises to bring us a superb tea from the heart of Sri Lanka. Working with the finest organic Fairtrade farmers,
English Tea Shop is able to create unique blends of quality tea. Each delicious flavour carries with it the love and care English Tea Shop puts into its sustainable and ethical values; our tea isn't just good for you, it's good for the world.
The English Tea Shop pink round tea collection is available from Amazon with a RRP of £20.00 for a pack of 2.
For the full English Tea Shop product range visit: www.theenglishteashop.biz