Envydia employs cutting-edge, high end, pioneering formulations that improve elasticity, reduce signs of ageing and miraculously transform the appearance of dull, patchy and uneven skin. Available online & through select dermatologists around the globe. www.envydiacosmetics.com
TWITTER | FACEBOOK | INSTAGRAM
"This is an incredible range of substances, which we are testing closely and are incredibly impressed with the professionalism of this organisation, I am absolutely delighted with what is happening to my skin" Beauty & Lifestyle Editor, InTouch Rugby.
Envydia Cosmetics is a high-performance beauty and skincare brand; our moisturisers are amongst the most innovative, sought-after skincare products in the world. Envydia launched in 2013 and is sold online and through select dermatologists situated around the globe. Envydia represents supreme luxury with transformative, supercharged skincare products, created with ingredients of the finest quality. Our journey began when our founder Dencia was diagnosed with Addison's disease, an illness that causes extreme hypo-pigmentation. Envydia's fast-acting products provided Dencia with gorgeous, clear skin and a cure to the visible damage caused by Addison's. Envydia employs cutting-edge, high end, pioneering formulations that improve elasticity, reduce signs of ageing and miraculously transform the appearance of dull, patchy and uneven skin. Our products are naturally derived and formulated with organic ingredients. Today, Envydia offers a complete range of facial and body products – all harnessing the remarkable benefits of the newest, breakthrough skin care technology enriched with human stem cells. Envydia is manufactured in Orange County by luxury skincare manufacturer Buluwa Inc. Since our launch Envydia and has evolved into a global phenomenon with groundbreaking products.
PRODUCTS
Anti Aging Time Response Stem Cell therapy (Gift Set)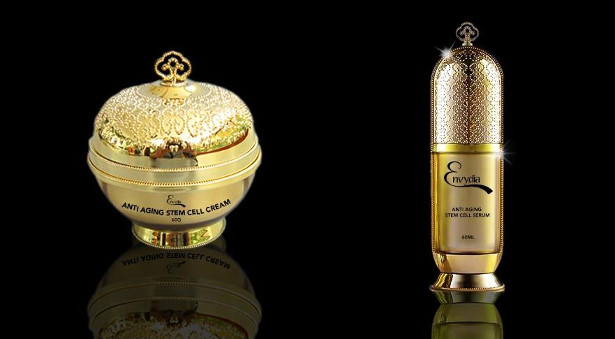 THE TWO-PART ENVYDIA SYSTEM UTILIZES NANOTECHNOLOGY AND LIPOSOMAL DELIVERY TO ENHANCE THE ABILITY OF THE KEY INGREDIENTS TO ACHIEVE MAXIMUM CLINICAL EFFECT.
ENVYDIA FRUITY LIGHTENING LIP GLOSS & SCRUB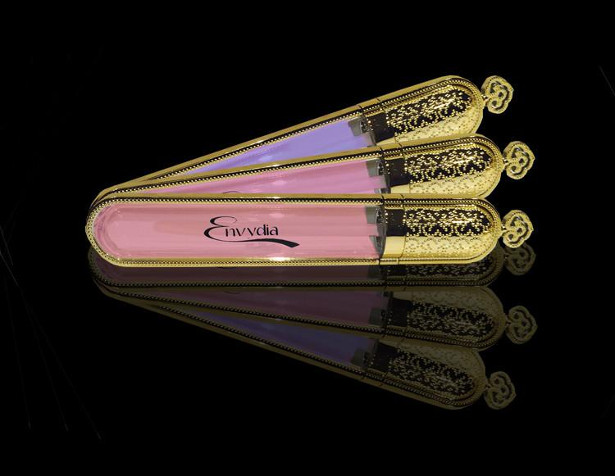 Envydia fruity lip lightening gloss helps lighten hyper-pigmented lips caused by aging, smoking,sun damage & other harmful elements. Moisturize lips with rich oils & vitamins C & E.
A winning combination of organic products for a healthier, pinkier lips.
Envydia Body Beautifying Toning Milk 120ml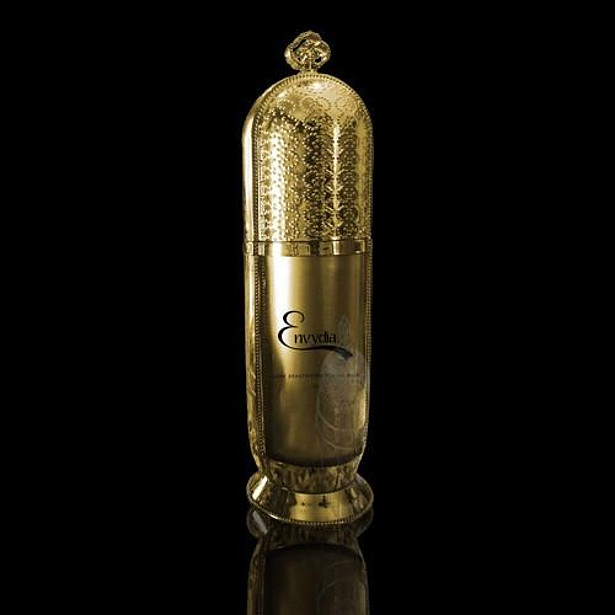 Envydia body beautifying toning milk is designed to smoothen your complexion,reduce discoloration and hyper pigmented marks while hydrating the body.We believe that every inch of your body deserves as much protection as your face.To illuminate,you have to eliminate.This cream will nourish,illuminate and hydrate your skin within a few weeks.Say no to products with harmful chemicals that destroy your skin.Envydia is hydroquinone,mercury and steroid free.
Envydia Dark Spot Corrector 30g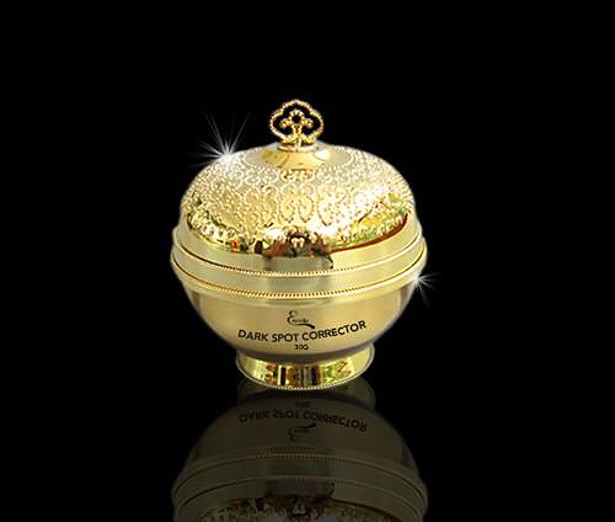 Envydia Dark Spots corrector  is a daily moisturizer that fades discoloration to even skin tone, it interrupts the very cycle that created them.For use on dark spots, age spots and acne marks, hyper pigmentation and more . Contains Vitamin C for effective skin toning.As existing spots fade, the skin comes alive with a new brightness, and future age spots are put on hold. Skin is flawless.
Gorgeously Gagged 3D Mink Lashes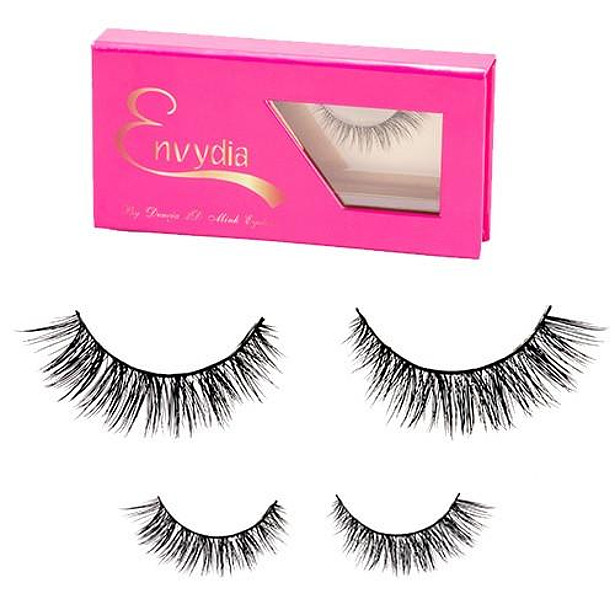 ENVYDIA INTENSIVE STRETCH MARK REDUCTION CREAM 100ml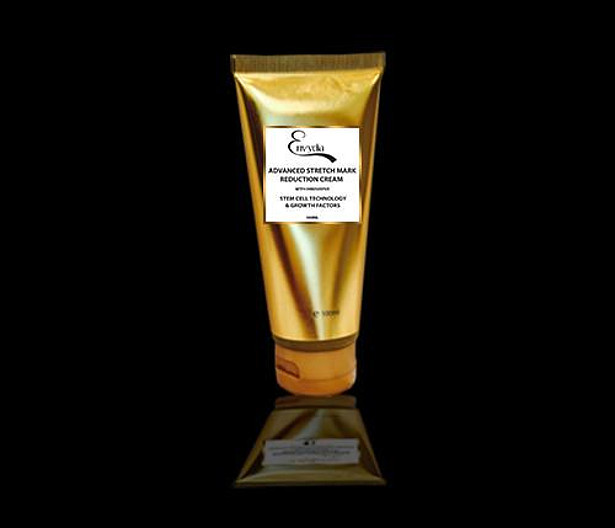 Envydia Organic Cucumber Facial cleanser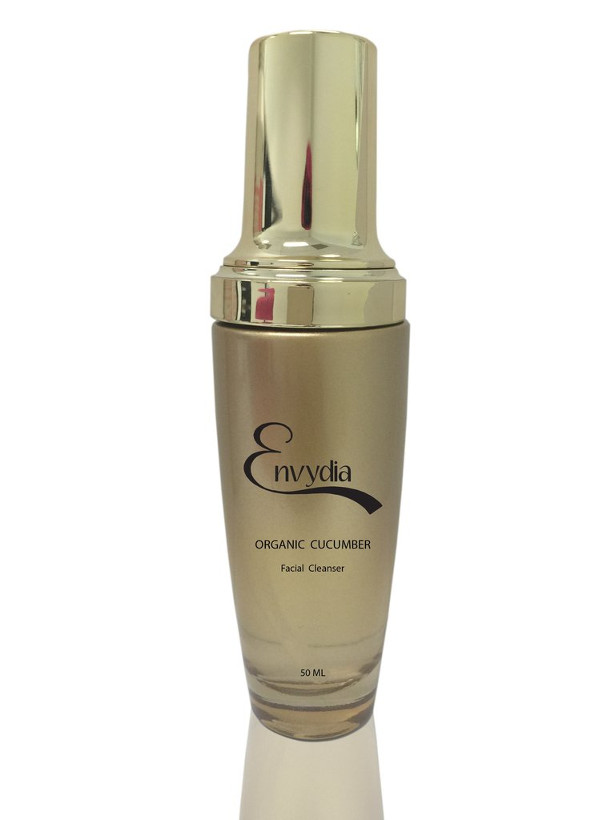 For a perfectly refreshing experience, this all natural moisturizing facial toner is infused with pure Cucumber Hydrosol. This toner smells just like a freshly cut cucumber .This step adjusts the pH of the skin and gently removes any remaining oil,dirt or impurities without stripping the skin off its natural moisture.Envydia cosmetics cucumber facial cleanser will leave your skin looking younger and fresher.