RETURN OF THE WHISKY MAC: AN ICONIC TIPPLE FOR THE FESTIVE SEASON STONE'S GINGER WINE IS MAKING A COMEBACK. www.stonesgingerwine.com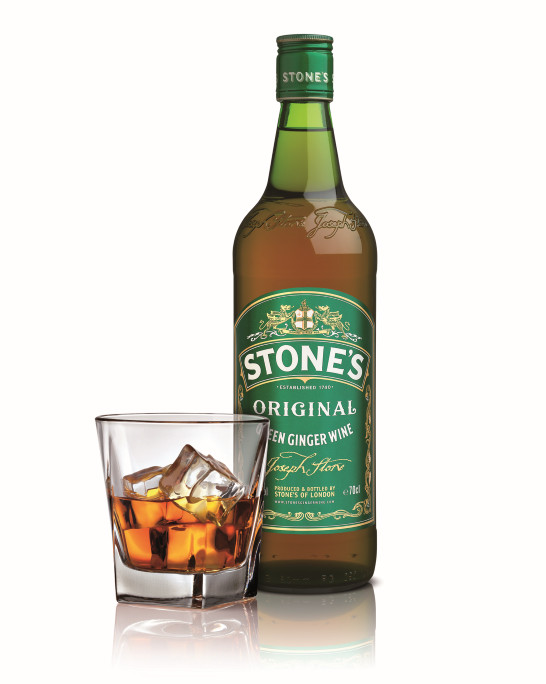 Looking for a festive tipple to enjoy this Christmas? Stone's Green Ginger Wine is the perfect partner to enjoy during the season to be jolly, under the mistletoe and holly. Stone's Ginger Wine is the number one ginger wine in the UK, with roots dating back to the 1740s. It can be enjoyed neat or for a deliciously spicy cocktail try the Whisky Mac. Never heard of it?
No problem, this is the return of the mac! Made with one part Stone's Ginger Wine and one part whisky this is a winter winner like no other, delivering comforting notes of ginger and raisins. You can also try adding boiling water for the ultimate heat treat. Stone's Ginger Wine can even be your favourite #festivehack, by adding a splash to biscuits before they bake or a Christmas pudding, enhancing those festive flavours we all know and love. After all, Stone's are the ginger experts and will be that secret ingredient all your
friends want to know about.
Stone's Green Ginger Wine (13.5% ABV) is available at Tesco, Sainsbury's, Morrisons and
ASDA at RRP £6.50/£5.00.