Expert Psychologist, Rachel Andrew's Top Five Tips To Finding Balance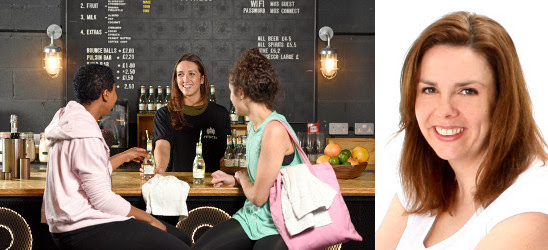 FACEBOOK | INSTAGRAM | TWITTER
Pace yourself
The initial burst of excitement that is Christmas time gives our bodies a rush of adrenalin. The aim of this is to energise us to be at our best for a short period of time. That level of energy is completely unsustainable over a prolonged period. We need time for our bodies and minds to recuperate in between.
Replace some of your 'shoulds' with 'wants'
'Shoulds' often relate to our sense of responsibility and expectation. List all the things you think you should be doing at Christmas time and in January, and then list all the things you actually want to do. You won't be able to get rid of all your 'shoulds' but try to limit them where you can so your lists are equal.
Recognise your feelings
So many people can feel 'over' Christmas and it's important to know that feeling like this says nothing about you as a person. It does not make you bad, abnormal or miserable. It sounds cliche to say that your feelings are normal and that others feel the same, but this research indicates exactly this. It is comforting to know that many others understand and feel exactly the same.
Challenge your norm
Ask yourself, "What gets in the way of me doing something different?" You may know what you want to do but something still stops you from choosing to do it. It can be difficult and complicated to make changes. If it wasn't, we would be all living the 'christmas lives' we want to. Just knowing what the obstacles are and trying to overcome them step by step can be useful.
Practise saying, "No" and "I can't"
You may choose to offer an explanation or an apology but be confident that you don't need to give one. This isn't something that always comes easily so practise it each day like any new skill.
Rachel Andrew is working with Gordon's Ultra Low to help people find a better balance this December & January and enjoy both months in equal measure.
Enjoy December and January in equal measure
Introducing…the Gordon's Ultra Low Down
Is December leaving you feeling over-indulged and over-socialised? In contrast, is the impending January health kick filling you with dread, or the fear of broken new year's resolutions? To bring more balance – the key word in wellness – to these months of extremes, Gordon's Ultra Low Alcohol G&T flavoured drinks has worked with psychologist Rachel Andrews and events across the country to help the nation enjoy Christmas and January in equal measure with The Gordon's Ultra Low Down.
We all know December is a whirlwind of festive drinks, late nights, last minute shopping, mince pies and multiple Christmas catch-ups. New research* has shown that 60% of the nation are already feeling 'Christmassed out' with jam-packed social calendars meaning more than half of us are thinking up ways we can get out of plans so we can avoid overindulging. 63% are thinking about their January health kick even though a quarter already know that they won't be able to maintain it until the end of January. 83% of the nation say they feel December and January are months of two extremes, with two thirds (67%) claiming they'd feel better and be happier if they could practise moderation and balance in what they eat and drink throughout the year.
From the pressures of events that you feel you 'should' go to, to the feelings of self-remorse at resolutions you can't keep, December and January can be tricky to navigate. Introducing, The Gordon's Ultra Low Down; a series of events to allow everyone, from health-conscious moderators to busy mums and dads juggling family commitments along with their own, to those who just want to try to drink more mindfully, to say cheers this Christmas and January with Gordon's Ultra Low. In addition to this, clinical psychologist, Rachel Andrews has shared her tips to find balance.
Rachel Andrews, Clinical Psychologist comments: We have so many unrealistic expectations about Christmas – idealised images from films, TV and social media – which lead us to think that we should be celebrating Christmas in a certain way. When we can't achieve these ideals, it triggers concern that we aren't 'living our best lives' which can lead to feeling pressured into trying to do everything – which is exhausting and unsustainable.
We need to feel more confident that we can make individual choices about how we want to spend the festive period and the new year to ensure we find a balance that works for us – it doesn't have to be all or nothing. You can moderate your consumption but not your celebrations by saying cheers this Christmas and January with Gordon's Ultra Low'
Gordon's Ultra Low Alcohol G&T flavoured drinks are the go-to, low alcohol alternative to celebrate Christmas and enjoy January. Available in two delicious garnish twists; with a hint of lime and with a hint of grapefruit, Gordon's Ultra Low is available in ASDA, Ocado, Waitrose, either singularly for £1.49 or as a 4-bottle multipack for £4.99. Find out more at www.gordonsgin.com
Dr Rachel Andrew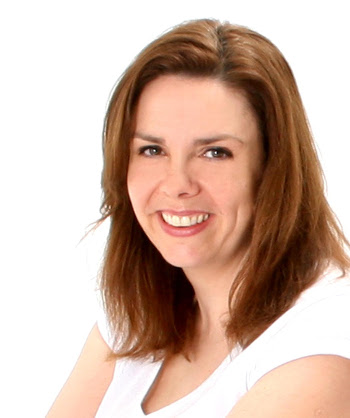 Dr Rachel Andrew is a consultant clinical psychologist who has been working with adults, children and families for over fourteen years. Dr Rachel began her career working in the NHS, before setting up her own company, Time Psychology Ltd. She continues to work in clinical practice, carrying out psychological assessments and interventions across Lancashire.
Dr Rachel is passionate about sharing psychological knowledge and finding innovative ways to do this. She often works with journalists and television companies. She was first seen on screen in Channel 4's BAFTA nominated 'Don't Make Me Angry' in 2004. She now regularly works behind the scenes in television, promoting the emotional health of actors and artistes.
Dr Rachel contributed to the Men's Health Diagnosis feature for two years, and her expertise can be found in publications ranging from The Debrief and The Pool to The Telegraph, Prima, Marie-Claire and The Guardian.
Dr Rachel is married and mum to two young girls. She co-wrote "The Supermum Myth" in 2017; a book to help parents accept "good enough" and stop striving for perfection.