Gifts for Mother's Day from Historic Royal Palaces
FACEBOOK | TWITTER | INSTAGRAM | PINTEREST
Historic Royal Palaces has ideal gifts for Mother's Day (Sunday 31 March) and these are now on sale through the online shop at www.historicroyalpalaces.com and in our palace gift shops. As an independent charity there is the feel good factor that profits from retail purchases are used to support the buildings, gardens and collections cared for by the charity.
New items now available include exclusive stationery and UK made jewellery, perfect gifts for any mother.
Contemporary Jewellery
One & Eight jewellery is handmade in in the UK from a base in Devon. These delicate pendants and earrings focus on a disc as their main component.
Pendants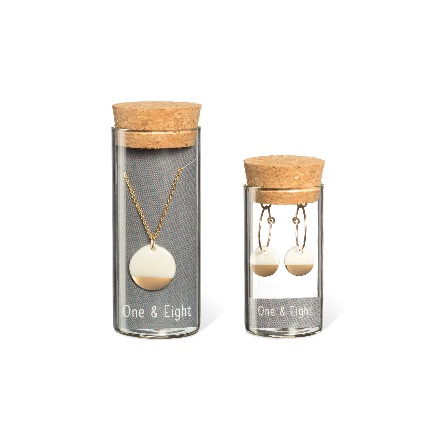 Gold dipped pendant and earrings in bottle packaging
Either a ceramic disc dipped in gold or decorated with tiny gold dots. These pendants are available in 14K gold plated on a silver, adjustable 16-18 inch chain. Presented in a re-usable glass and cork container, ideal for presenting and storing this attractive gift.
Price: £30.00.
Earrings
Gold dot porcelain hoop earrings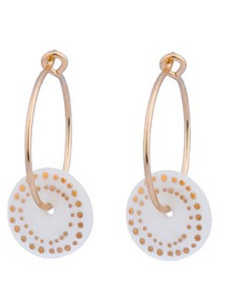 These delicate earrings have a contemporary design of delicate gold dots on a ceramic disc. Handmade in Devon, each pair is unique in form and size. Presented for pierced ears in 14k plated silver hoops. Price: £27.99
Silver hammered disc hoop earrings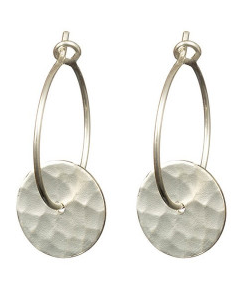 Handmade in sterling silver, these earrings feature hammered disks suspended on a silver hoop for pierced ears. Price: £24.99
Royal Stationery
Exclusive to Historic Royal Palaces, the Royal Victoria range takes inspiration from elements of Queen Victoria's lace wedding dress and her favourite crown. Already available in chinaware, beauty and food products, the range now includes stationery. Notebooks and a matching pen make ideal useful gifts for any mother.
The design features an interpretation of Queen Victoria's small diamond crown. Originally commissioned in 1870 for Queen Victoria to wear above her widow's cap, this lightweight crown soon became a favourite and can often be seen in her later portraits. The tiny crown measured 10cm in diameter and was set with over 1000 diamonds. This year is the 200th anniversary of Queen Victoria's birth at Kensington Palace.
Royal Victoria luxury ceramic white pen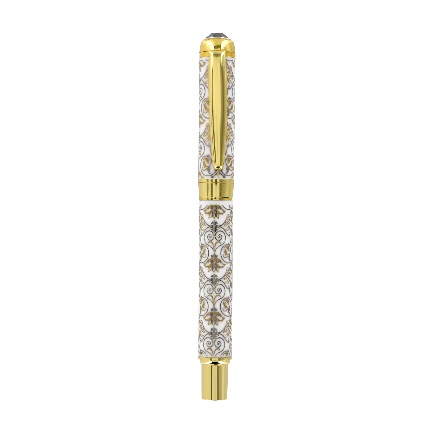 This delicately decorated luxury ceramic ball point pen comes in an elegant gift box. Price: £17.99
Royal Victoria A5 notebookRoyal Victoria white A5 luxury journal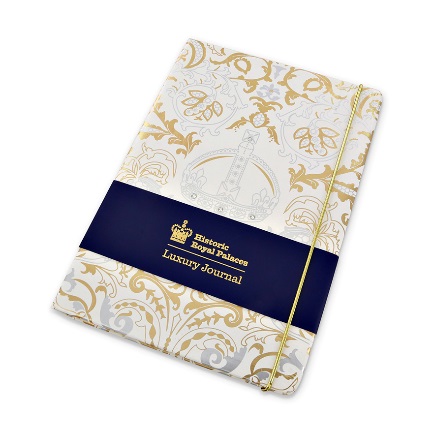 Perfect for notes or to use as a small journal. This luxury notebook features Queen Victoria's favourite crown on the cover in delicate silver and gold patterns. Price: £19.99
Royal Victoria list notepads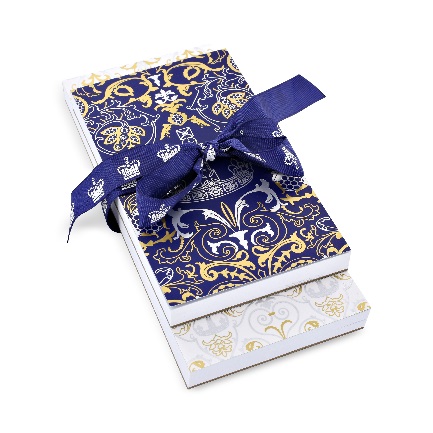 Two pocket sized notebooks ideal for 'to do' or shopping lists. Lined notepaper featuring Queen Victoria's small diamond crown. Available in navy blue and white in our exclusive to Historic Royal Palaces design.
Price: £9.99
Royal Victoria gold and silver notebook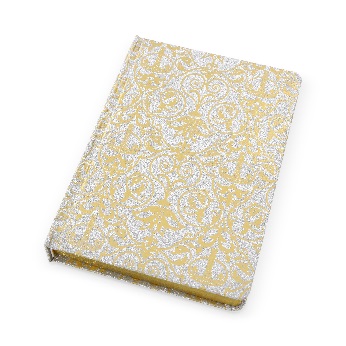 This elegant gold and silver notebook is B6 size and ideal for use as a day journal. Price: £9.99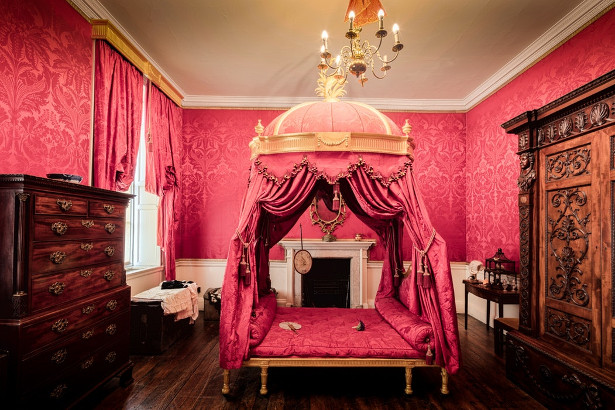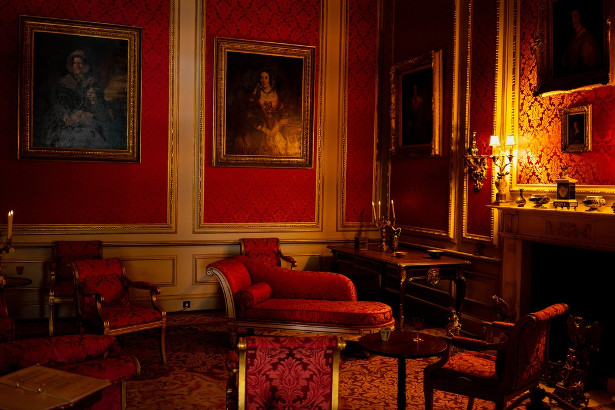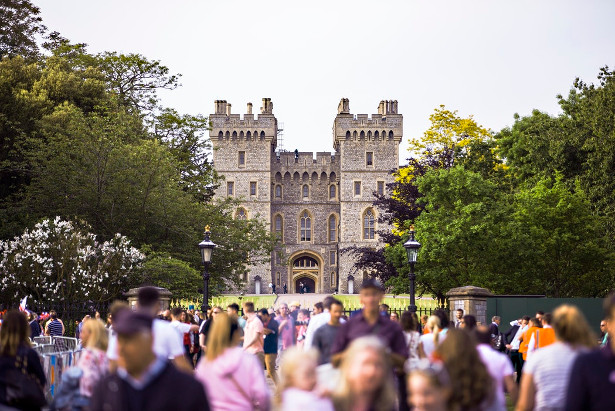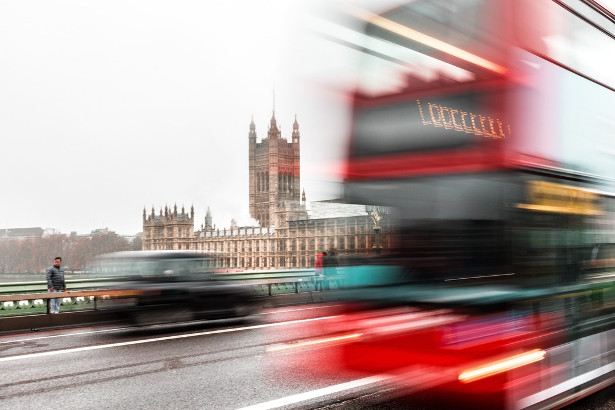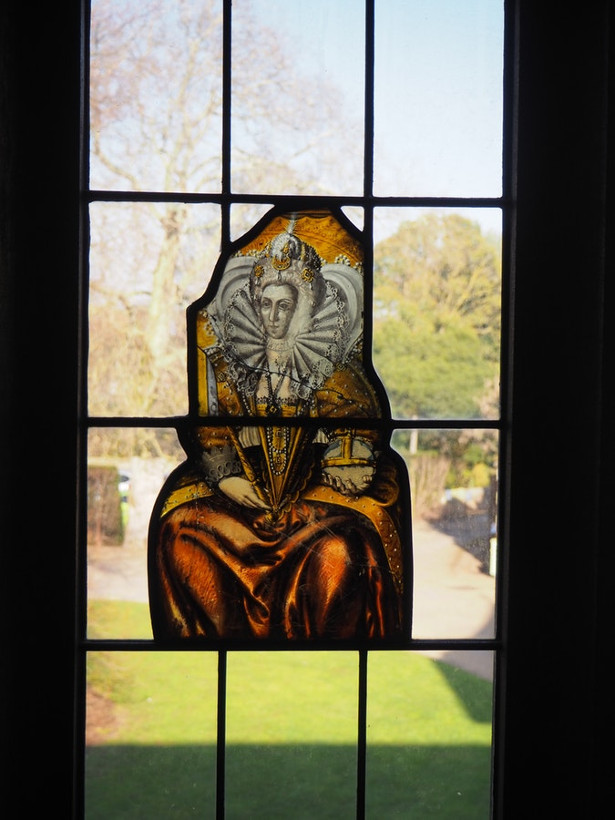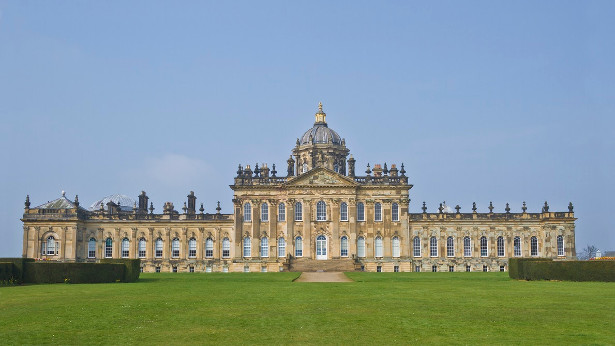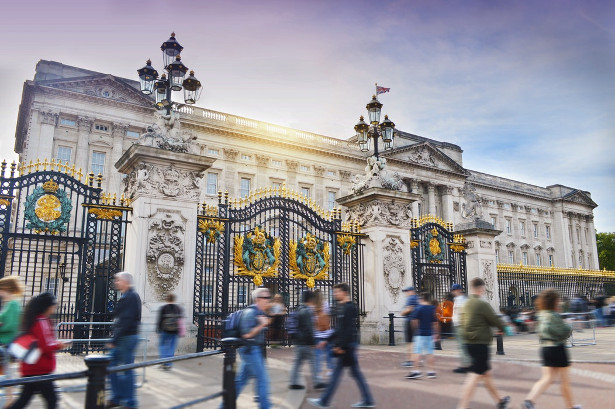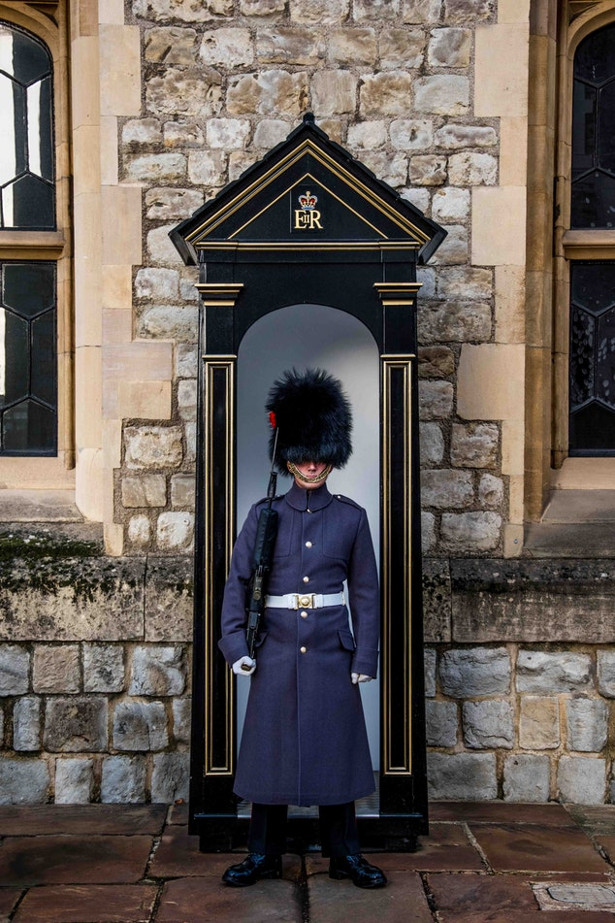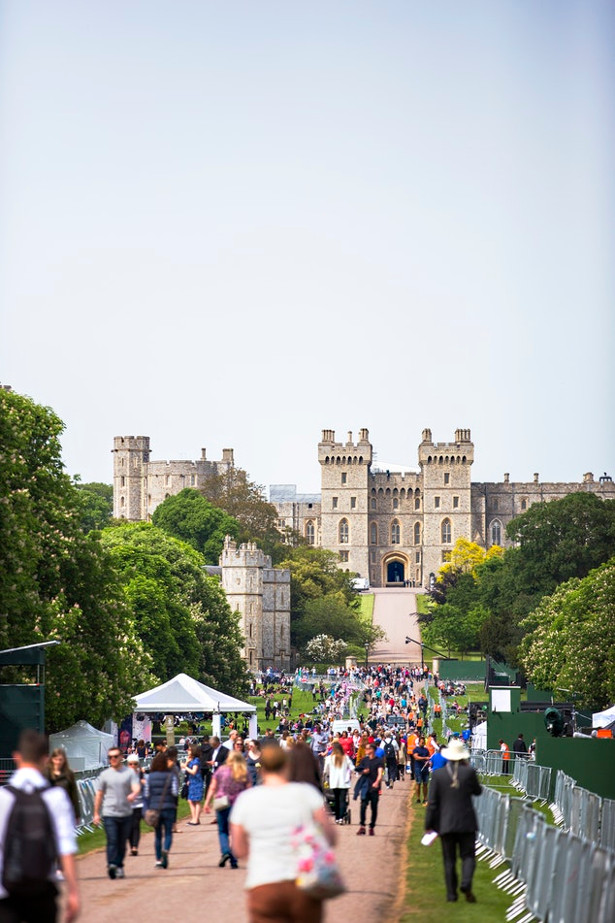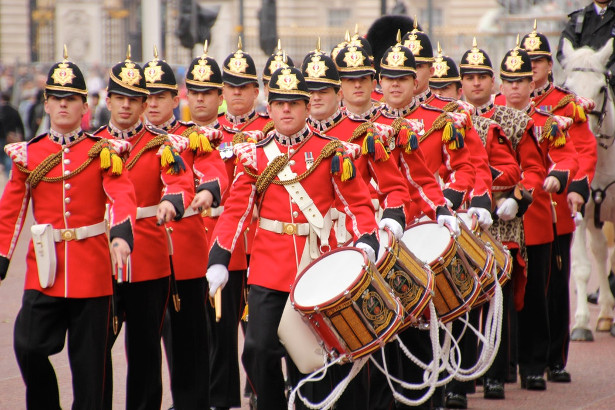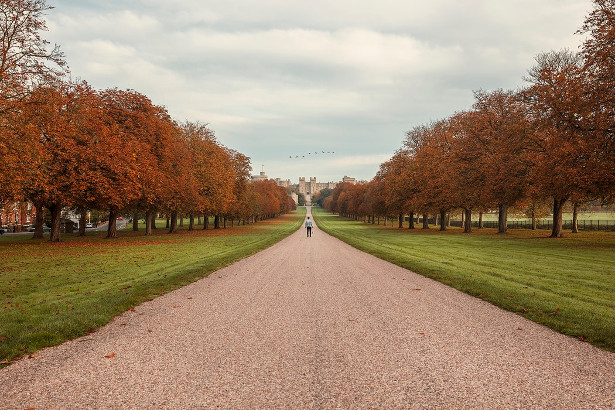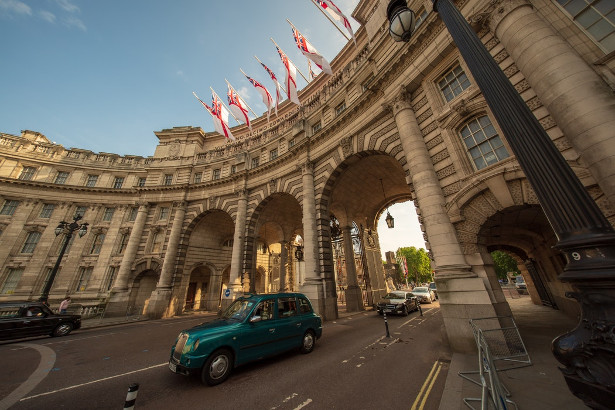 Up at The O2 giving mothers the champagne treatment this Mother's Day
Treat your mum to a unique climbing experience with Up at The O2's Celebration Climbs

Mothering Sunday only comes around once a year so create an unforgettable memory on Sunday 31st March, with a unique climbing experience Up at The O2.
Take the breathtaking climb over the famous walkway, leading to remarkable views across the capital, with a 90-minute guided experience.
Thank the wonderful mother figure in your life with a glass of Champagne Lanson at the top of this instantly recognizable landmark, and purchase a professional photograph to treasure forever.
Choose a Sunset or Twilight Climb and take in the capital's cityscape lit up by thousands of lights. Your mum will feel like the star of the show 52 metres above the arena that has played host to world famous stars like Beyoncé, Prince and Bon Jovi.
Prices start from £30, with Champagne Lanson £7.50 per person. Tickets can be found at: http://www.theo2.co.uk/upattheo2.
PAPERSCAPES: THE SPECTACULAR JOURNEY INTO SPACE
Author Kevin Pettman
(www.carltonbooks.co.uk)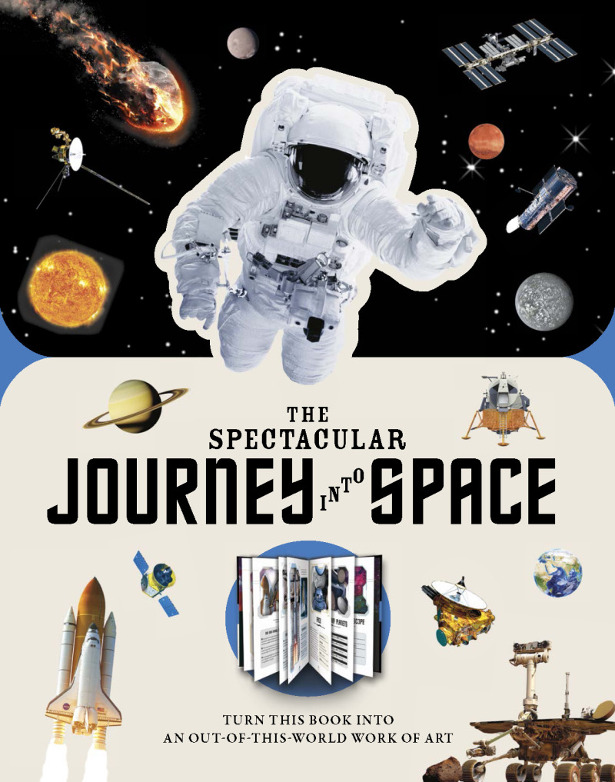 FACEBOOK | TWITTER | INSTAGRAM | YOUTUBE
Discover space as you've never seen it before in this fascinating book with press-out diecut pages which reveal a gallery of planets, rockets and space-themed inventions.
The Spectacular Journey into Space takes a look at the natural wonders found in space, and also the brilliant objects and machines that have gone – and will go – into space. The unique diecut format lets the stunning photos leap off the page, forming a gallery of stars, rovers, telescopes, probes and much more. From the Space Shuttle to the Space Launch System, there's something new to discover with every turn of the page.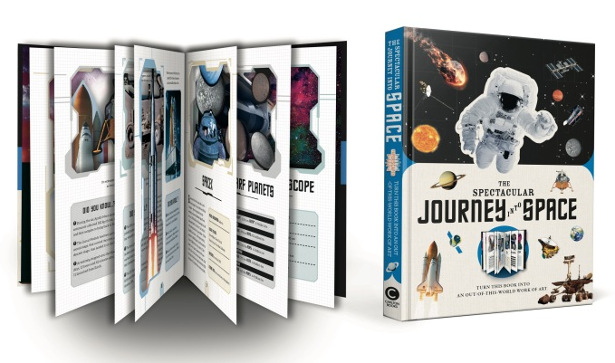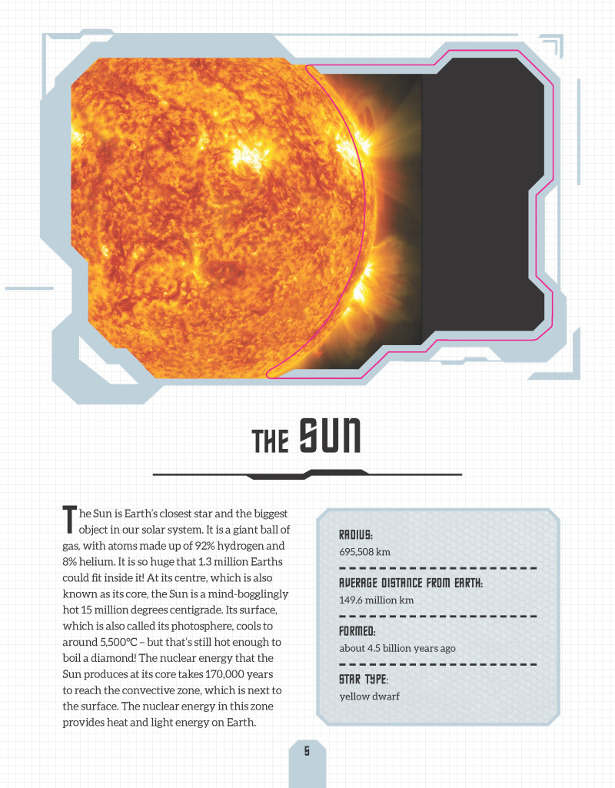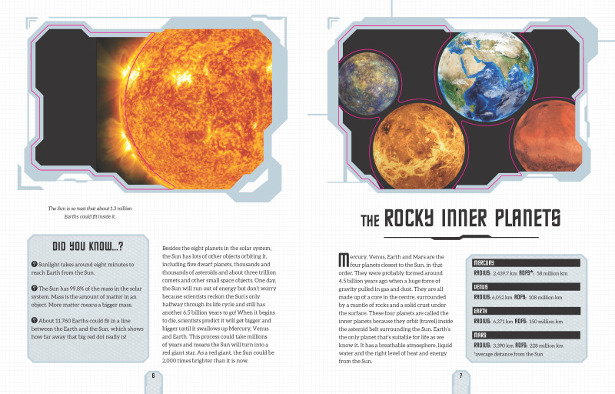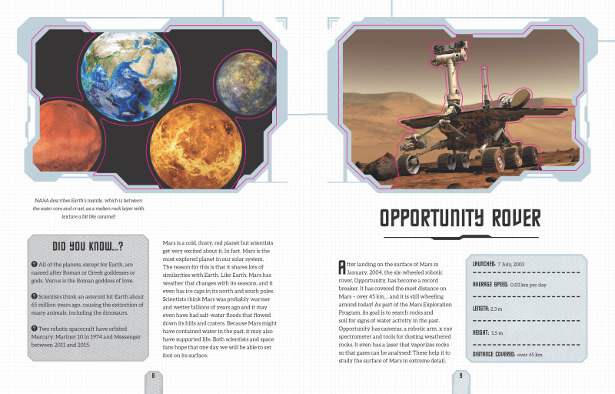 PAPERSCAPES: THE INCREDIBLE WORLD OF BUGS Author Melanie Hibbert
(www.carltonbooks.co.uk)
FACEBOOK | TWITTER | INSTAGRAM | YOUTUBE
Meet the world's most incredible insects in this beautifully illustrated book with press-out die-cut pages which reveal a parade of creepy-crawlies.
The Incredible World of Bugs takes a look at the fascinating world of minibeasts. The unique diecut format lets the bugs leap off the page, forming a parade of the biggest, boldest, most fascinating and gruesome members of the insect world. Each bug is presented with information about their appearance, characteristics, key facts and their danger levels. From blood-sucking ticks to venom-squirting beetles, there's a new beast to meet with every turn of the page.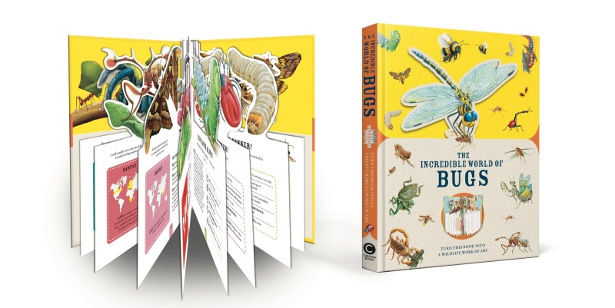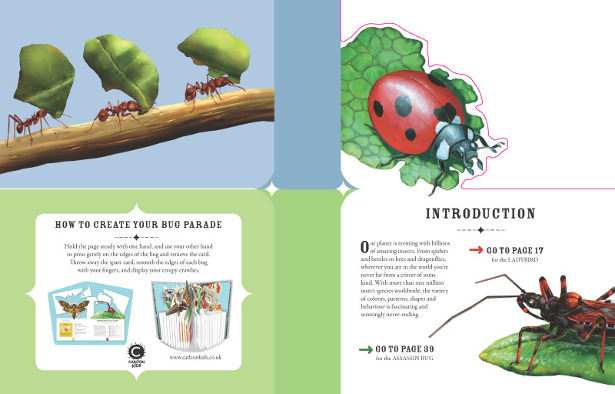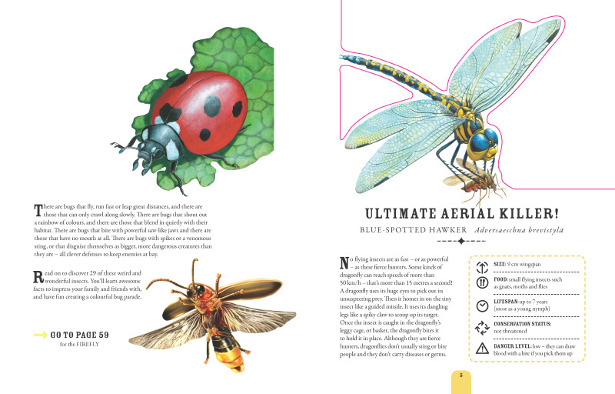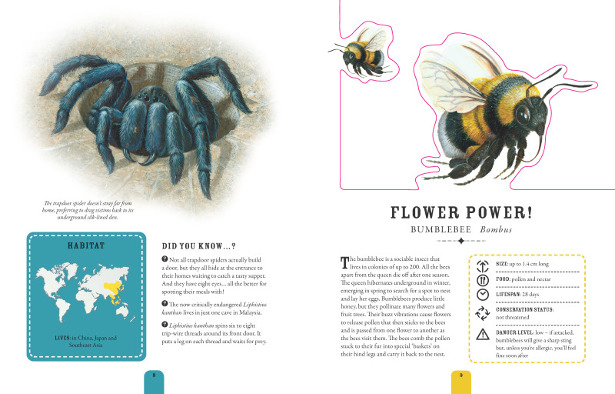 THE FEARSOME WORLD OF DINOSAURS (£12.99) turn This Book Into A Prehistoric Work Of Art… for The Mum Who Adores Natural History!
Part of the PAPERSCAPES series!
(www.carltonbooks.co.uk)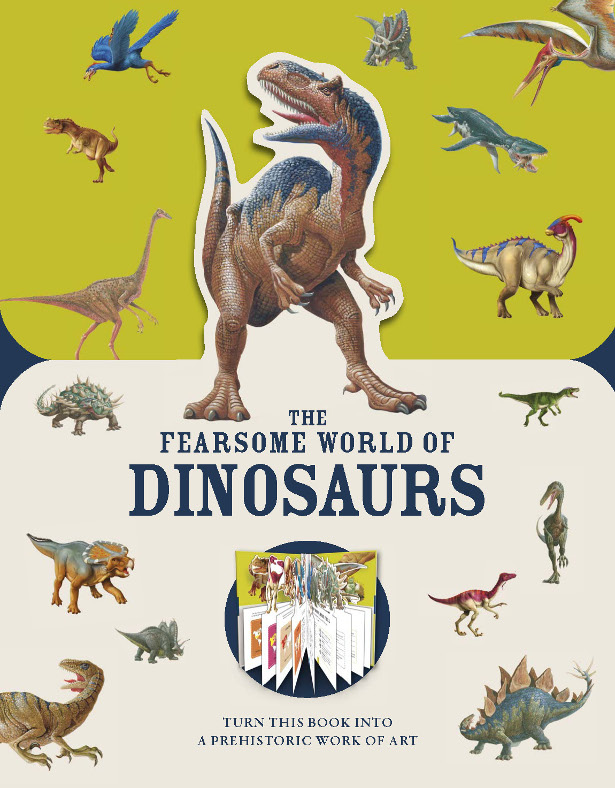 FACEBOOK | TWITTER | INSTAGRAM | YOUTUBE
Meet the world's most amazing dinosaurs in this strikingly illustrated book with press-out diecut pages which reveal a parade of prehistoric predators.
The Fearsome World of Dinosaurs takes a look at some of these prehistoric beasts. The unique diecut format lets the dinos leap off the page, forming a parade of the biggest, boldest and most fascinating of these incredible creatures from the past. Each dinosaur is presented with information about their appearance, characteristics, key facts and the meaning behind their names. From gigantic herbivores to armour-plated tanks, there's a new dinosaur to meet with every turn of the page.
See inside!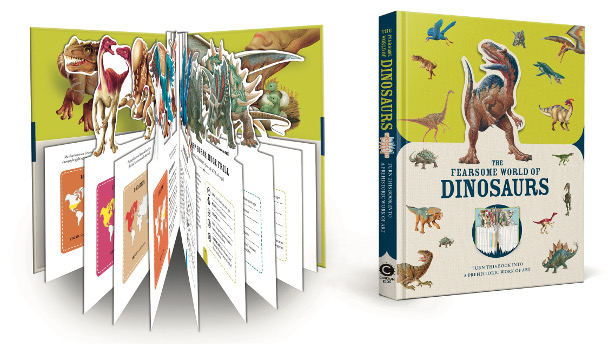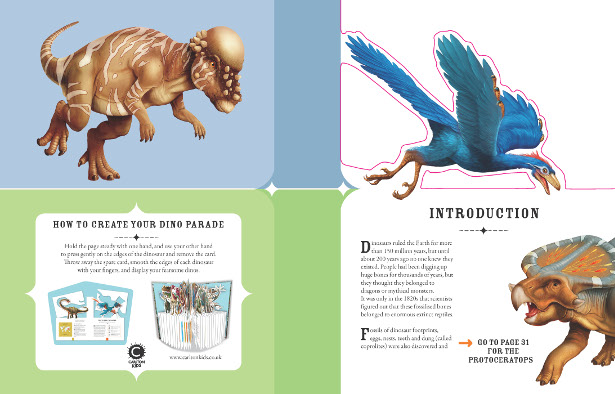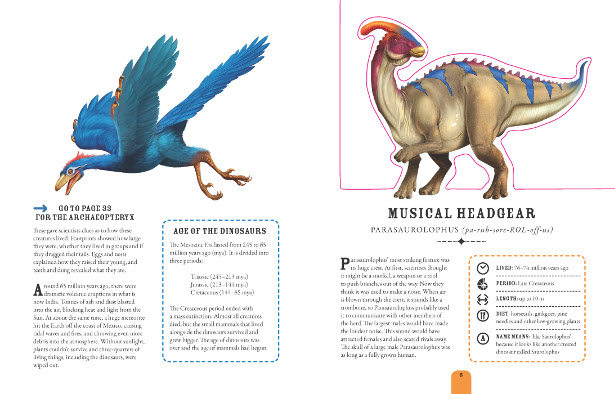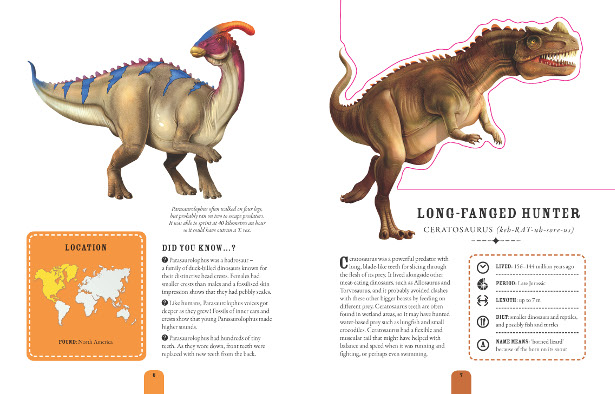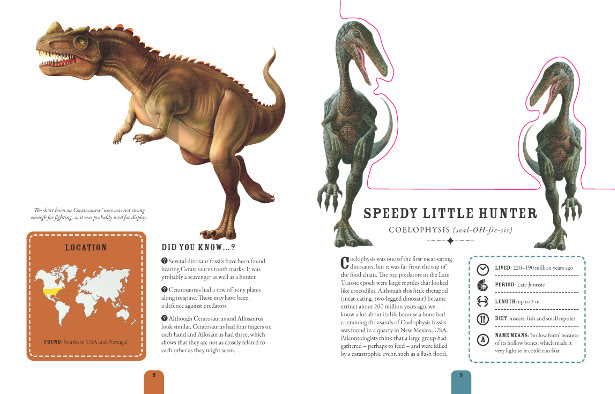 THE AMAZING WORLD OF ANIMALS… by Author Moira Butterfield! (£12.99) Meet the world's most amazing animals & press-out pages into wildlife works of art! Part of the Paperscapes Series! Fresh For Spring Arrivals!
(www.carltonbooks.co.uk)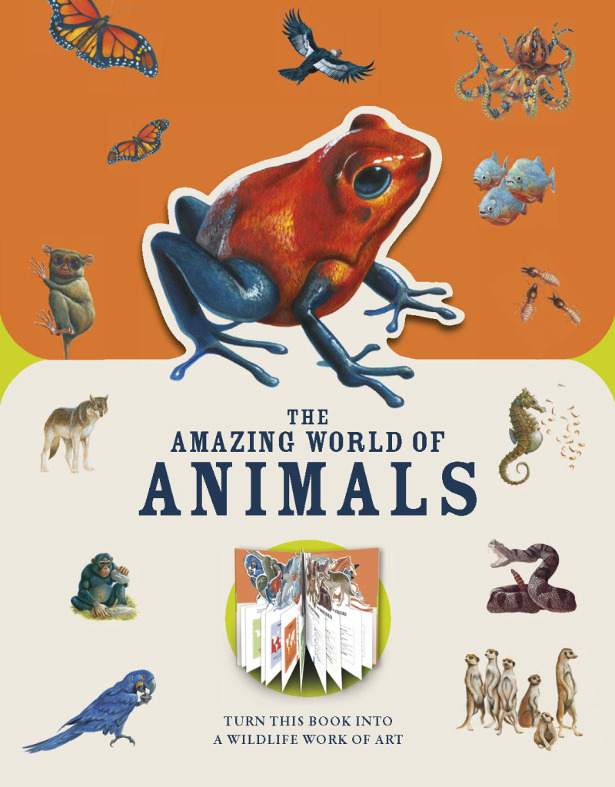 FACEBOOK | TWITTER | INSTAGRAM | YOUTUBE
Meet the world's most amazing animals in this beautifully illustrated book with press-out diecut pages which turns into a wildlife work of art.
The Amazing World of Animals takes a look at fascinating animals from around the world. The unique diecut format lets them leap off the page, forming a parade of the biggest, strangest, weirdest and most fascinating creatures from land and sea. From emperor penguins to the giant squid, mobs of meerkats to slow-moving sloths, there's a new animal to meet with every turn of the page. Each animal is presented with information about their appearance, characteristics, key facts and their conservation status.
See inside!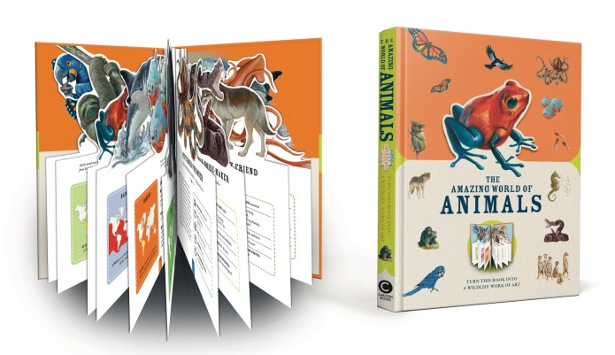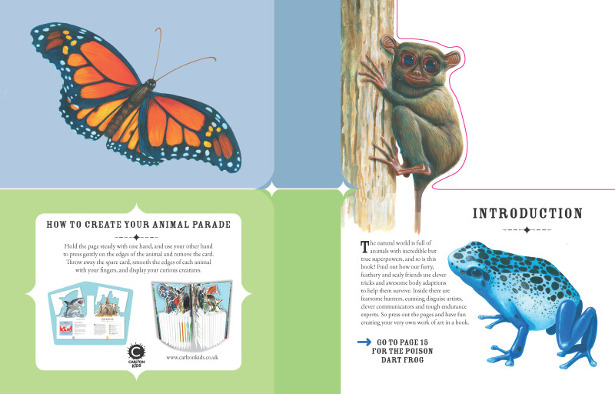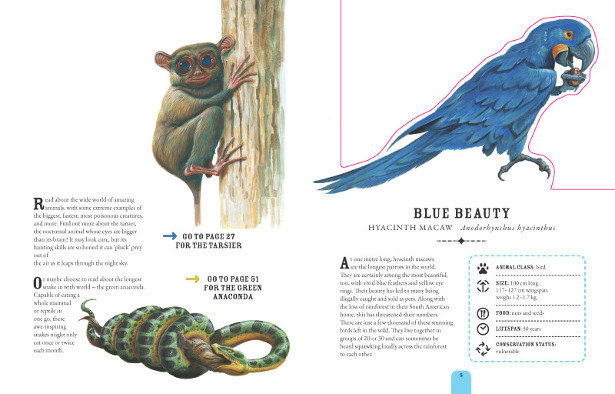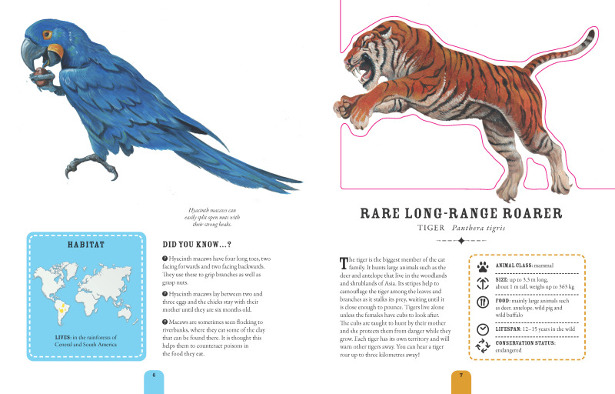 Treat your mum to tea in style this Mother's Day with this quintessential tea set and beautiful British grown and dried tea collection available exclusively from the Royal Opera House shop.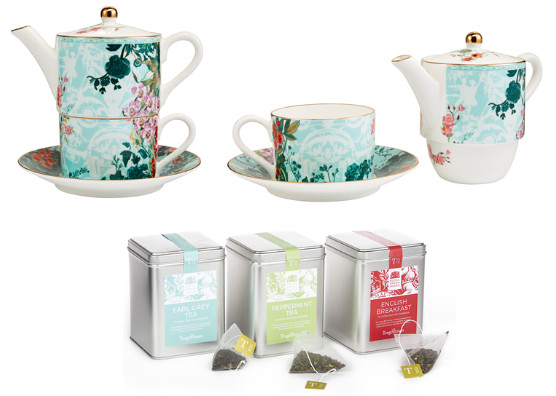 A glorious cup of tea always tastes better from fine bone china, so the Royal Opera House, renowned for its world leading design and craftsmanship, has collaborated with Scottish design duo Timorous Beasties to bring this beautifully designed bone china tea pot, tea cup and saucer.
But there's far more to the Tea-4-One set than just high-quality British china: there's an unmistakable bow to the traditions of the Royal Opera House, through the fusions of theatrical and architectural themes with the Timorous Beasties signature silhouettes.
This stylish set is a magnificent addition to any home and the perfect present for any tea loving mums out there.
Fill your beautiful cup with one of the delicious tea's made exclusively for the Royal Opera House by Tregothnan, who have a long and proud history dating back to 1334, providing the only British-grown and British-dried tea. Located in the largest historical botanic garden in Cornwall, Tregothnan grows a variety of plants and herbs, as well as producing wildflower and Cornish Manuka honeys.
Enjoy this tea steeped in British history with milk and sweetened to taste.
Timorous Beasties Tea for One set – £40 – Royal Opera House shop – shop.roh.org.uk
Tregothnan Earl Grey, Peppermint, English Breakfast Tea – £18 each – Royal Opera House shop – shop.roh.org.uk
BT launches UK's first voice-controlled Smart Baby Monitor with Alexa and Google Assistant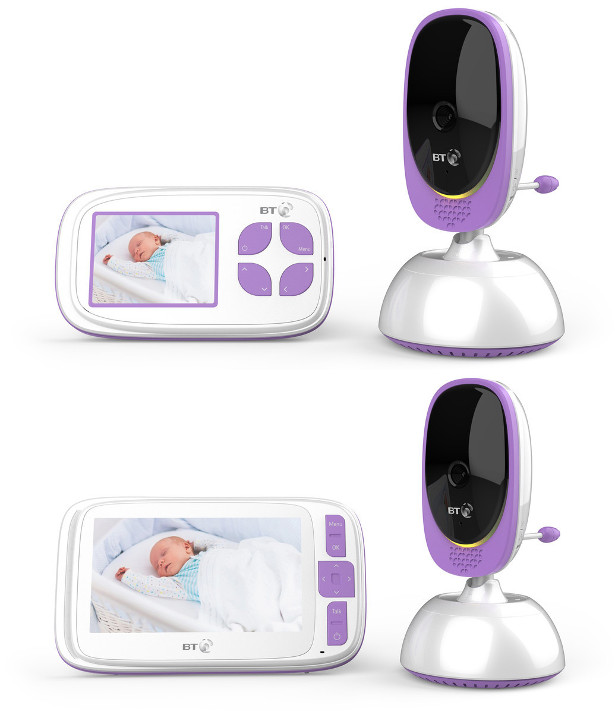 The UK's first Smart Baby Monitor is available with both 2.8" and 5" colour video screen on the BT Shop
The BT Smart Baby Monitor features Alexa or Google Assistant allowing customers to play a lullaby or report back on the temperature of the baby's room from anywhere simply by using their voice
The monitors also feature live HD video streaming, recording and photo capture with the free accompanying app
BT has announced the launch of the UK's first voice-controlled Smart Baby Monitor, connecting with both Alexa and Google Assistant.
BT's first ever Smart Baby Monitor, which is available on the BT Shop, is the latest in a new range of BT Smart Home products and is part of BT's commitment to keep customers connected to the things that matter most, in and out of the home.
Available in both a 2.8" and 5" colour video screen, the BT Smart Baby Monitor enables parents to ask Alexa or Google Assistant to play a lullaby, report back on the temperature of the baby's room and turn motion detection on and off.
Customers can watch live HD video streaming, take photos and record footage direct from the camera to their smartphone – giving them peace of mind and a chance to share those special moments with friends and family. Customers can also use the two way talk back to be part of the bedtime routine when away from the home.
BT's Smart Video Monitor is the latest evolution of BT's baby monitor range, which includes the Video Baby Monitor 6000 – the UK's top selling baby monitor.
New research* from BT has shown that 32% of parents in the UK don't get back in time for their children's bedtime during the week, and 80% of parents would like to see their baby on their smartphone when they are away from home.
Additional features include night vision, digital zoom and a remote motorised pan, allowing users to experience a clear view of their children when checking in.
Bruce Cuthbert, Director of BT Connected Devices, said: "Our customers want to feel connected to their children, whether they're in another room, at the office or on the way home. Our new BT Smart Baby Monitor is the UK's first voice-controlled baby monitor with Alexa and Google Assistant, making keeping an eye and ear on your children even easier. We want BT's smart devices to give our customers the best connections and experiences – and our evolving range of baby monitors give parents that peace of mind."
The BT Smart Video Baby Monitor 2.8-inch colour screen is priced at £129.99 and the 5-inch screen is available for £149.98.
Smart Baby Monitor features
Works with iOS and Android devices
The video stream on the app is encrypted with AES-128**
Free App on Apple App Store or Google Play Store
2.8" / 5" wireless portable parent unit with colour screen
Watch live HD video streaming, take photos and record videos on your smart device using the free app
Know baby's room temperature or play a lullaby using Alexa or Google voice
Choose from 5 different lullabies
Two way talk back so you can communicate when away from the home
Remote motorised pan with 135° pan left and right
Digital zoom and tilt to see your baby clearly
Visual cry alerts so you know when your baby is awake
Night vision so you keep an eye on your baby even when the lights are off
Room temperature display for that extra reassurance
Wall mountable camera
Wi-Fi connection to your home wireless router
*According to independent research by Populus in January 2019
** Video streaming on the Smart Baby Monitor is encrypted and protected with industry recognised Advanced Encryption Standard (AES) 128
ENDS
For more information please contact the team at Kazoo PR on btteam@kazoo.co.uk or 0207 479 4310
All news releases can be accessed at our web site: http://www.btplc.com/News
Notes to editors
Smart Baby Monitor Features & Product Specifications
Smart Video Baby Monitor 2.8" Colour Screen
Smart Video Baby Monitor 5" Colour Screen
CAMERA
Camera Lens Viewing Angle
40°
40°
Focal Length
3.3mm
3.3mm
Optimal Focal Distance
1.5m
1.5m
Frequency
2.4GHz
2.4GHz
Technology
Digital FHSS / 802.11 b/g/n
Digital FHSS / 802.11 b/g/n
Tansmission Range
>=250m
>=250m
Frame Rate
Up to 25 fps
Up to 25 fps
Screen Size
2.8"
5.0″
Resolution
240 x 320
480 x 272
LCD Orientation
Landscape
Landscape
Video Encoding
Up to 720p
Up to 720p
Motorised Pan & Digital Tilt
Yes
Yes
AUDIO
Two-Way Talk
Yes
Yes
Adjustable Volume
Yes
Yes
Microphone
Yes
Yes
Speaker
Yes
Yes
Lullaby
Yes
Yes
Sound Activated Lights
Yes
Yes
POWER
Mains Powered
Yes
Yes
Battery Type
Li-ion
Li-ion
Battery Capacity
1200mAh
2100mAh
Battery Rating
4.4Wh
7.98Wh
Low Battery Visual Indication
Yes
Yes
Adaptors
5V 1000mA
5V 1000mA
PSU Lead Length
2.7m
2.7m
PSU Lead Length (PU)
2.0m
2.0m
Item Code
089010
089010
SYSTEM REQUIREMENTS
Wi-Fi Router
Yes
Yes
Smartphone App
AndroidTM 5 and above
iOS 9 and above
AndroidTM 5 and above
iOS 9 and above
DIMENSIONS
Parents unit
Baby unit
Dimensions H x W x D
96 x 164 x 19 mm
152 x 85 x 85 mm
Weight
224 g
142 g
About BT
BT's purpose is to use the power of communications to make a better world. It is one of the world's leading providers of communications services and solutions, serving customers in 180 countries. Its principal activities include the provision of networked IT services globally; local, national and international telecommunications services to its customers for use at home, at work and on the move; broadband, TV and internet products and services; and converged fixed-mobile products and services. BT consists of four customer-facing units: Consumer, Enterprise, Global Services and Openreach.
For the year ended 31 March 2018, BT Group's reported revenue was £23,723m with reported profit before taxation of £2,616m.
British Telecommunications plc (BT) is a wholly-owned subsidiary of BT Group plc and encompasses virtually all businesses and assets of the BT Group. BT Group plc is listed on stock exchanges in London and New York.
For more information, visit www.btplc.com

5 Spring Beauty Tips… By Karen J Gerrard. Establishing skin integrity… hydrate and brighten. www.seamsbeauty.co.uk
Twitter | Facebook | Instagram | Linkedin | Pinterest
After the harsh weather and central heating no matter how attentive you are with your beauty routine, your skin could be dry and flaky, especially if you've spent a lot of time outdoors. So as you wake up to lighter mornings and those gloves are put back in the drawer here's some ways to put the glow back into your skin –
Firstly it's important to smooth out those dry dead skin cells to avoid breakouts and to help your products absorb to optimum potential –
Give yourself a Lactic Acid Peel this will smooth dead skin cells, hydrate and brighten skin to a natural glow.
Exfoliate – use a facial wash mild exfoliator twice a week to cleanse and smooth. Murad AHA/BHA Exfoliating cleanser has three exfoliating agents, salicylic acid, lactic acid and glycolic acid to loosen dulling build up on and reveal youthful skin.
Then its time to nourish and bring back the glow to dull skin after the effects of the winters harsh weather conditions and central heating, use products that all have moisturising properties –
Deeply hydrate with a mask, Clinique have great masks to help every skin condition from acne to oily skin. They also do a moisture surge face spray for thirsty skin relief.
Cleanse twice a day – Neutrogena hydro boost hydrating cleansing gel with hyaluronic acid, is clinically proven to increase the skins hydration level and lock in moisture.
Moisturise – la Roche- Posay Double Repair Moisturiser is good for intense hydration and is light enough to use morning and night.
Keep it up by having a facial every 4 – 6 weeks – a professional facial will take off layers of skin, cleanse and moisturise in places we just can't reach. Regular facials will help prevent correct skin from conditions such as acne and redness, and smooth skin so that make-up glides on better.
Use lighter make-up to help your skin breathe something that moisturises and also has an SPF try a BB Cream (Beauty Balm) an all in one skincare product that acts as a concealer, helps to compact impurities, hydrates and will protect from the elements.
Look after your skin and bounce into spring
Karen J.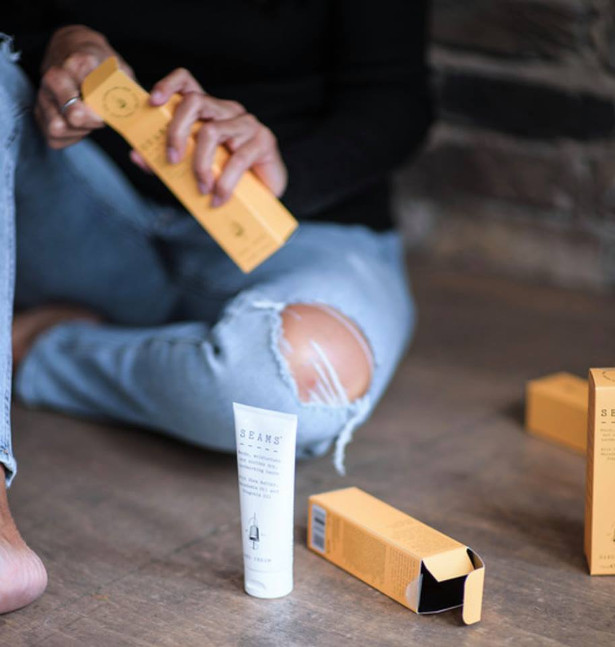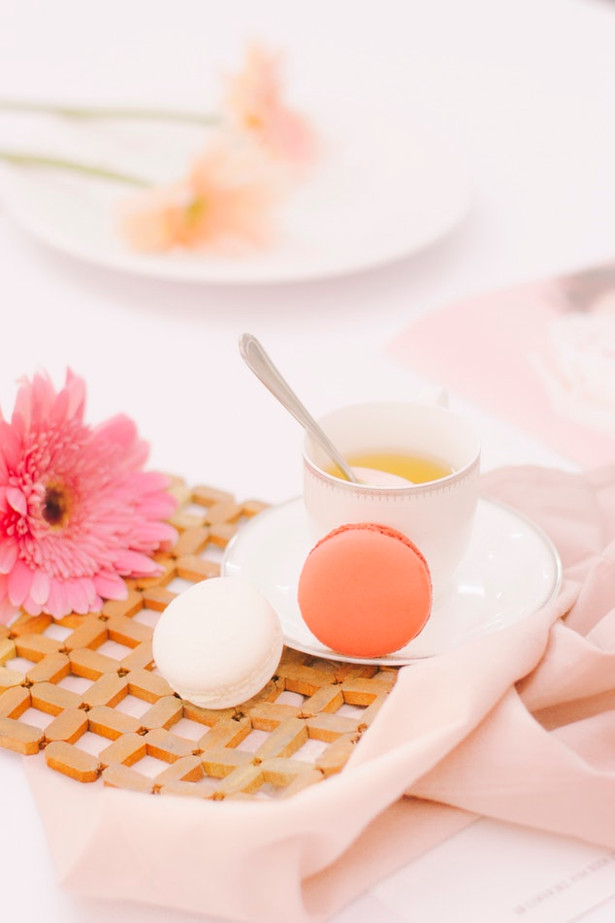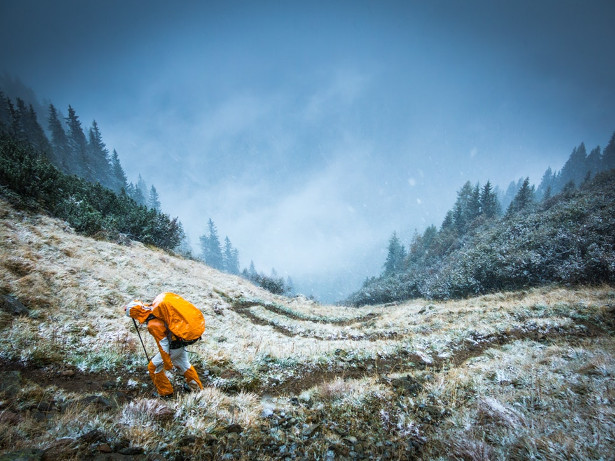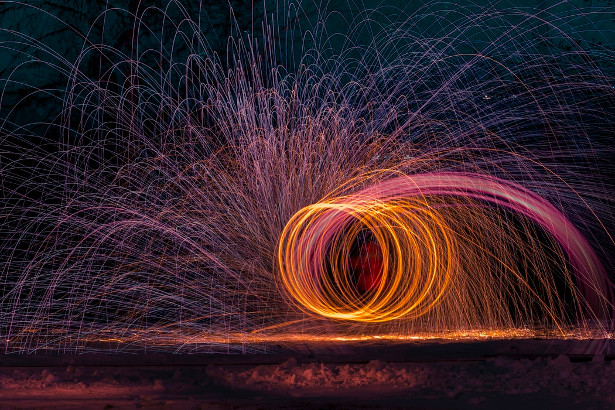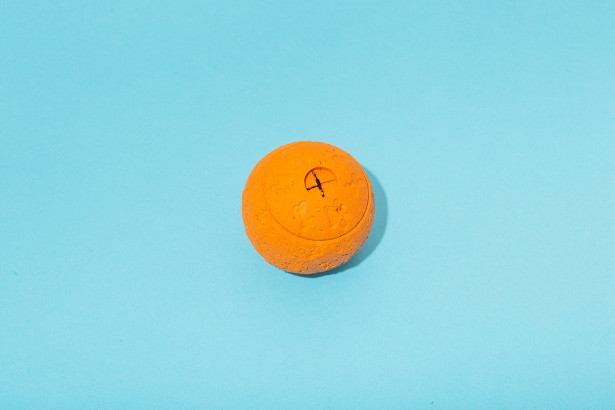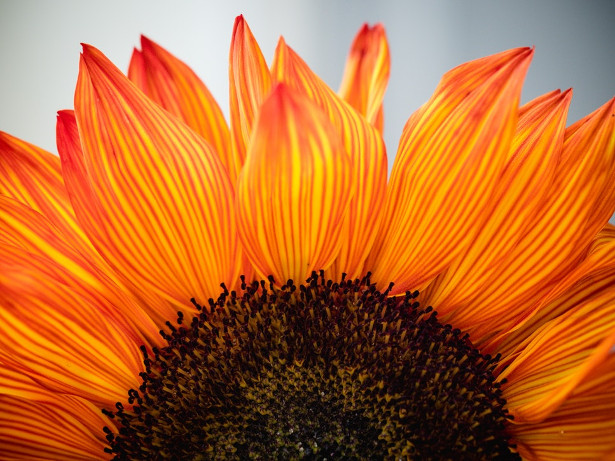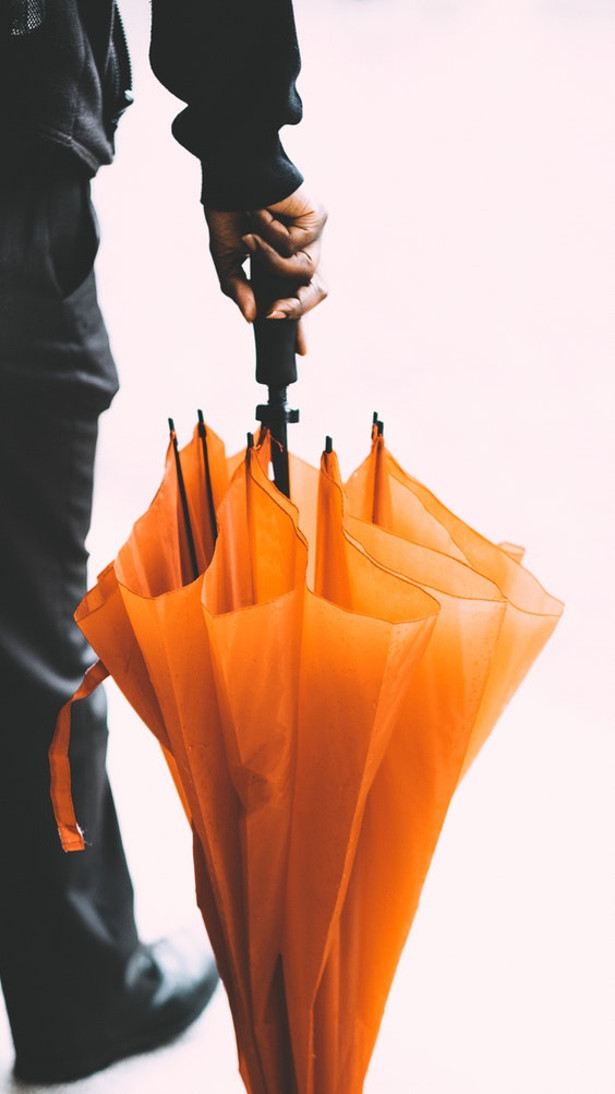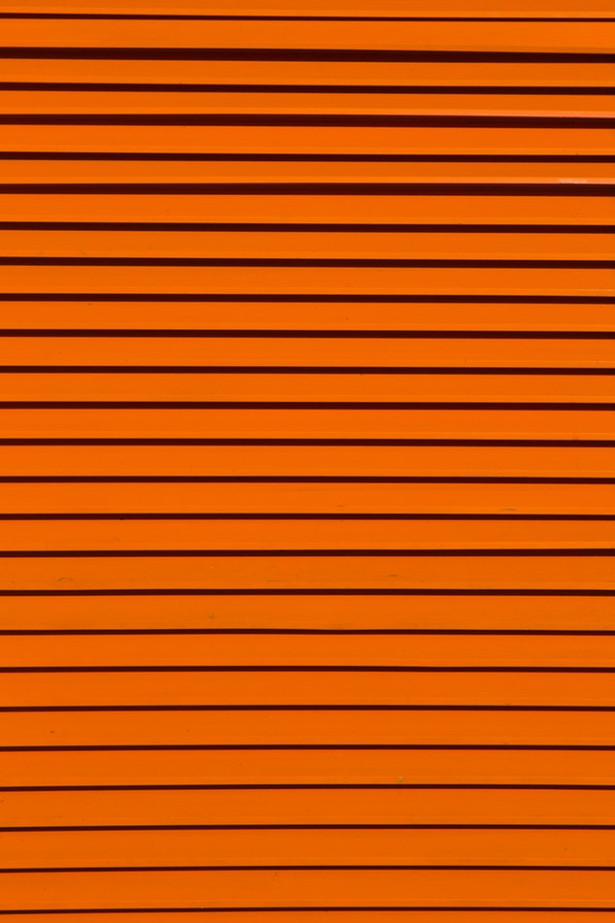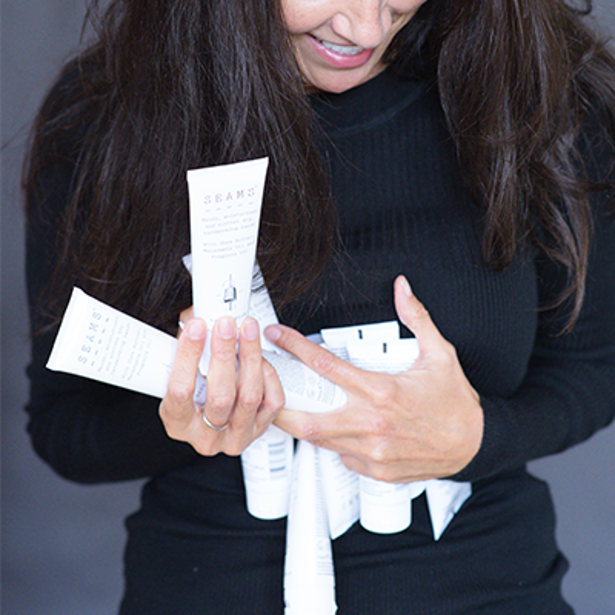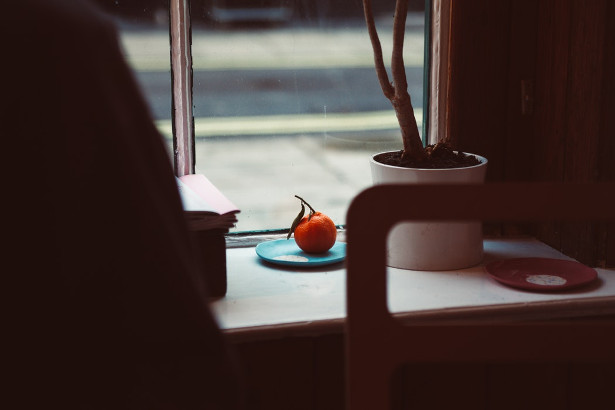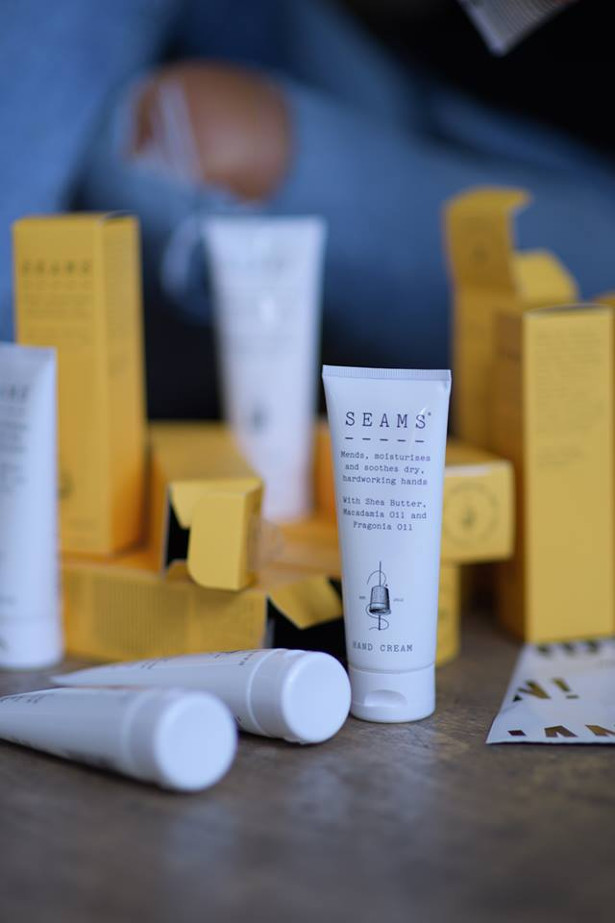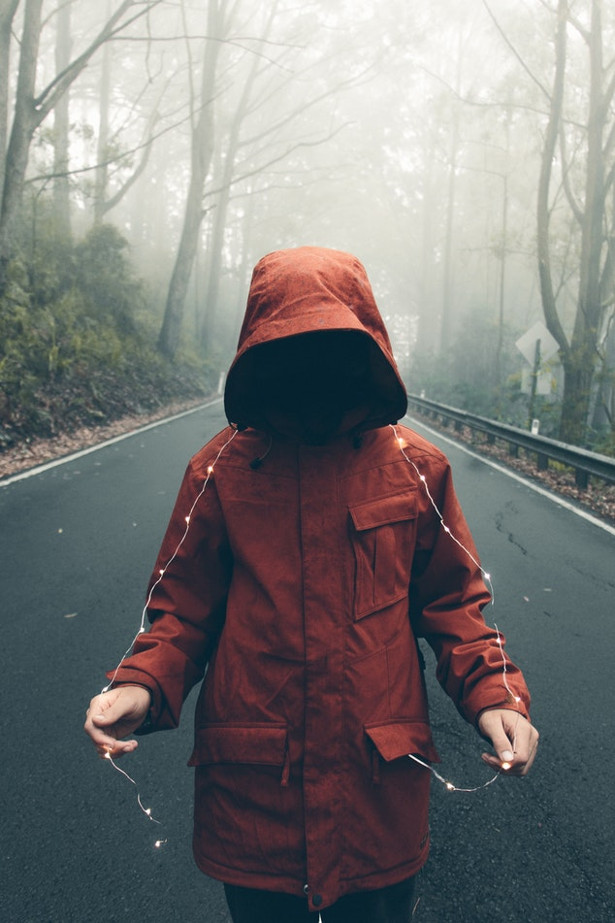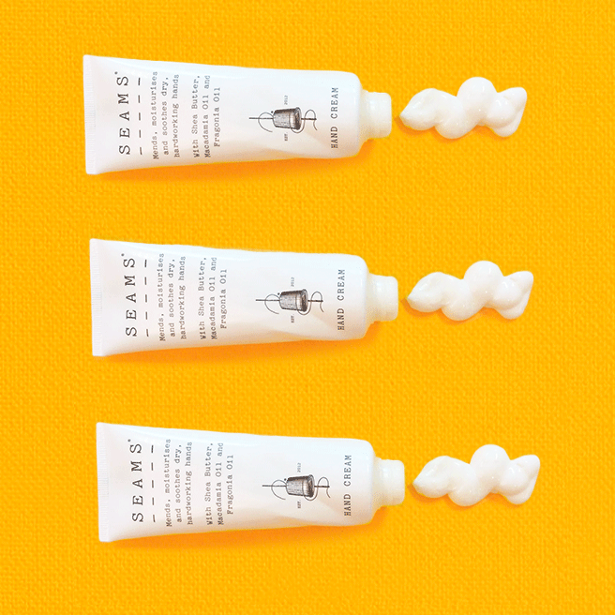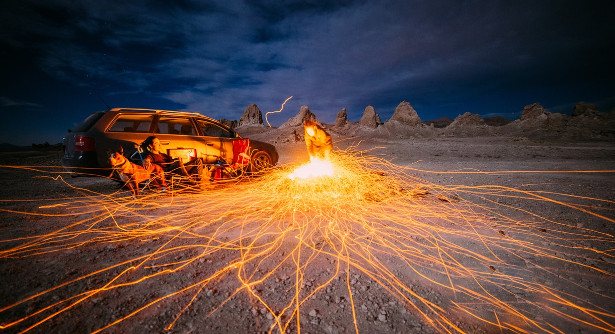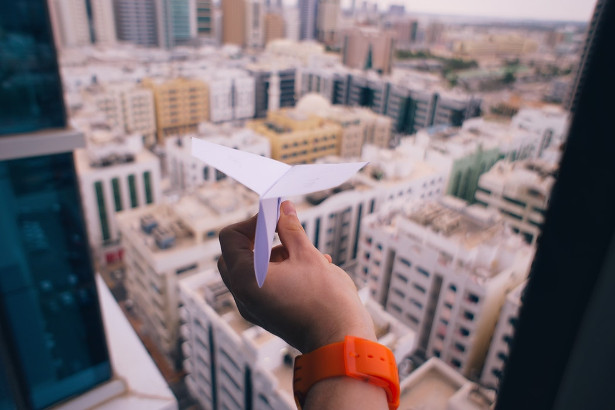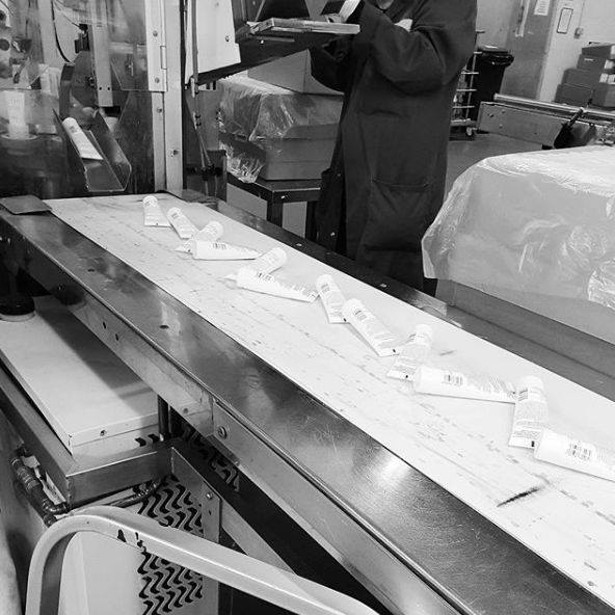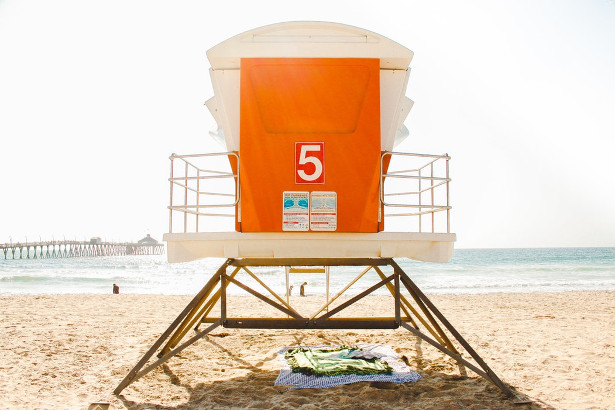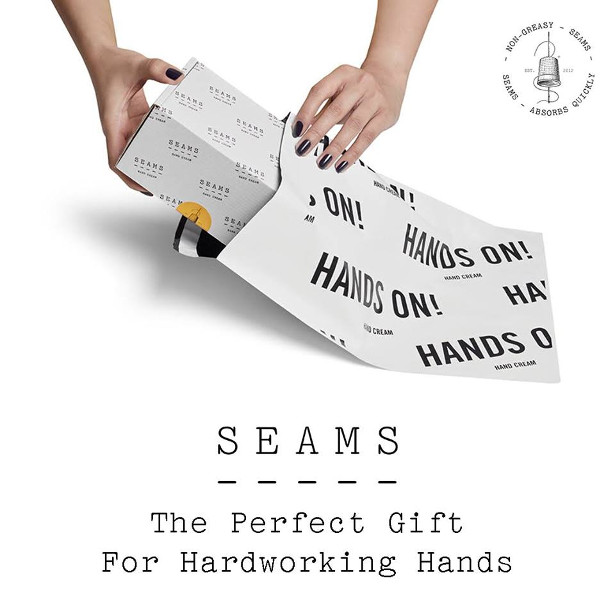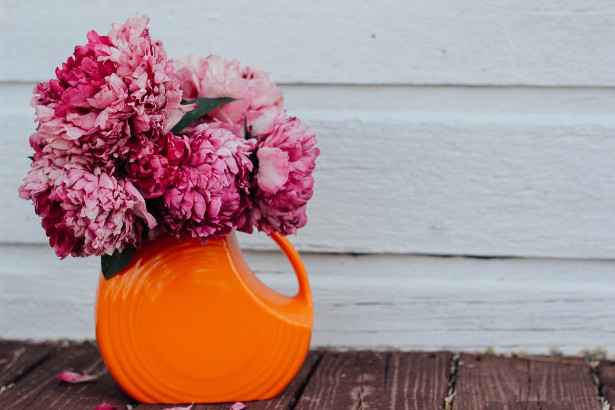 With a variety of options to spoil every mum, Guylian uses only the finest ingredients, including an exceptional blend of West African cocoa beans and 100% pure cocoa butter. This is a wonderful option for Mother's Day 2019!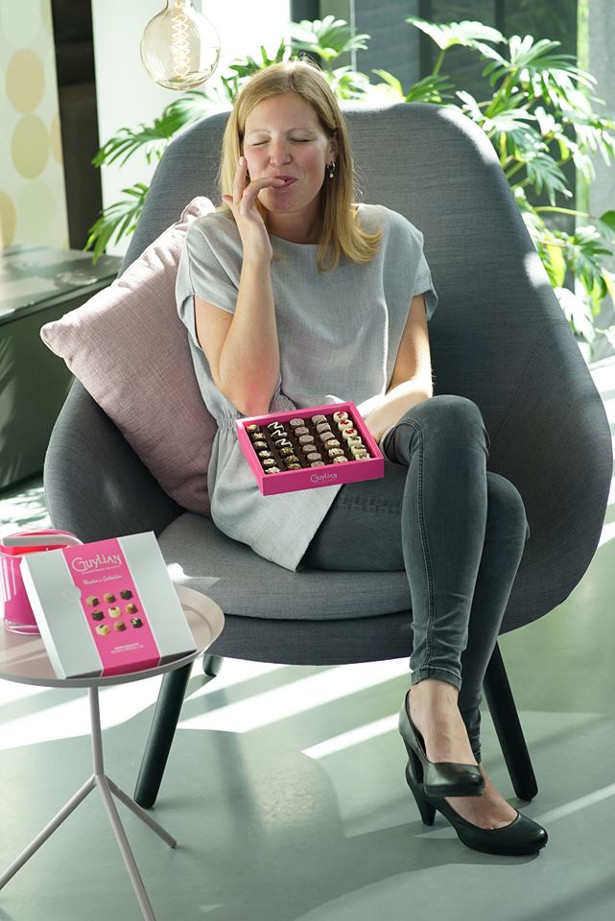 FACEBOOK | TWITTER | INSTAGRAM | PINTEREST
Guylian Praline Sea Shells
Made using only the finest, hand selected Mediterranean hazelnuts, which are roasted and caramelised to perfection before being blended with premium Belgian chocolate, Guylian's iconic Sea Shell chocolates never disappoint! The indulgent 375g box contains 33 scrumptious Belgian chocolates (RSP £6.75).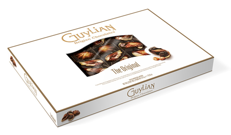 Guylian Master's Selection
For a real treat, Guylian has created Master's Selection, a new assortment of 30 mini pralines in 10 delectable flavours, collected in a beautiful gift box. Discover flavours like Coffee-Cardamom, Ginger-Lime or Caramel with Costa Rican pineapple. Fine ingredients like golden berry or zest of lemon decorate each praline to complete the taste sensation.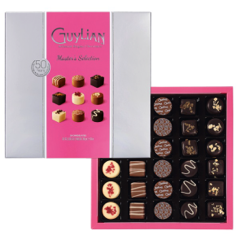 Guylian Sea Horses Original Praline
Now shaped with a double mould and in new premium packaging, Guylian's iconic marbled Sea Horses are filled with smooth hazelnut praline, sure to delight every chocolate-loving mum. As it is impossible to only have one, Guylian Sea Horses are available in a large 336g box (RSP £5)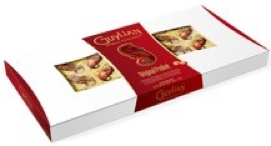 Guylian's Belgian chocolates are available at all major supermarkets, selected independent stores nationwide and online via www.guylian.com.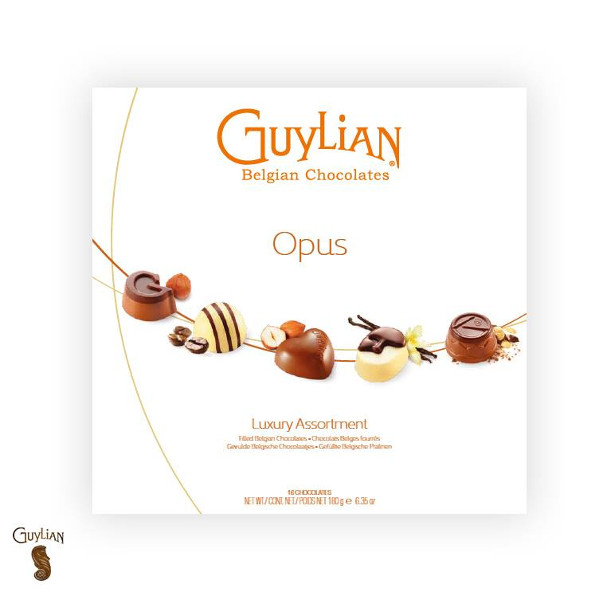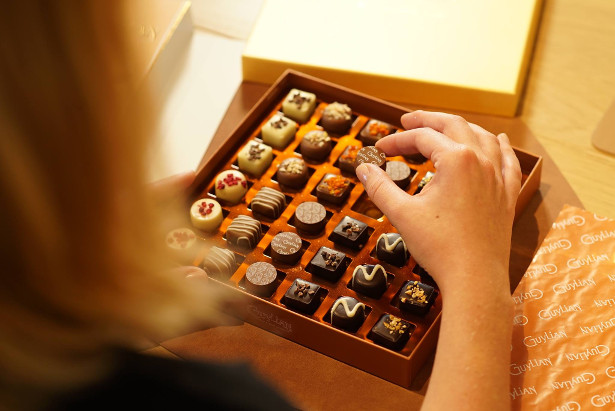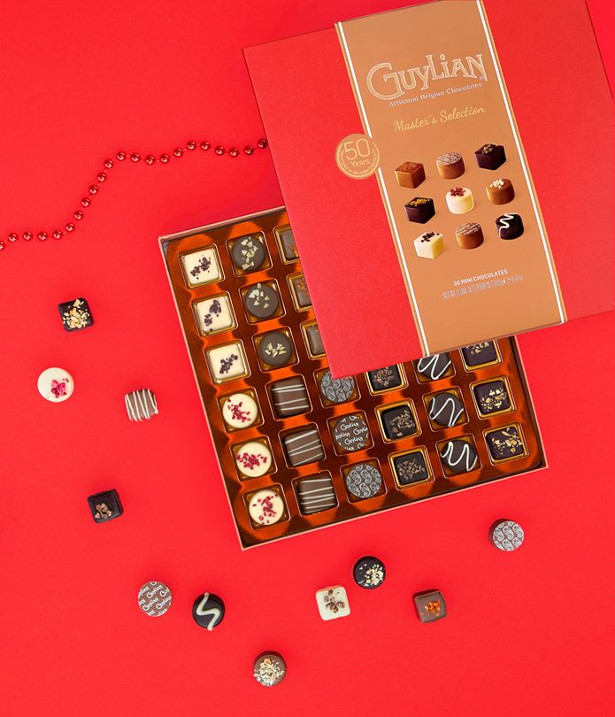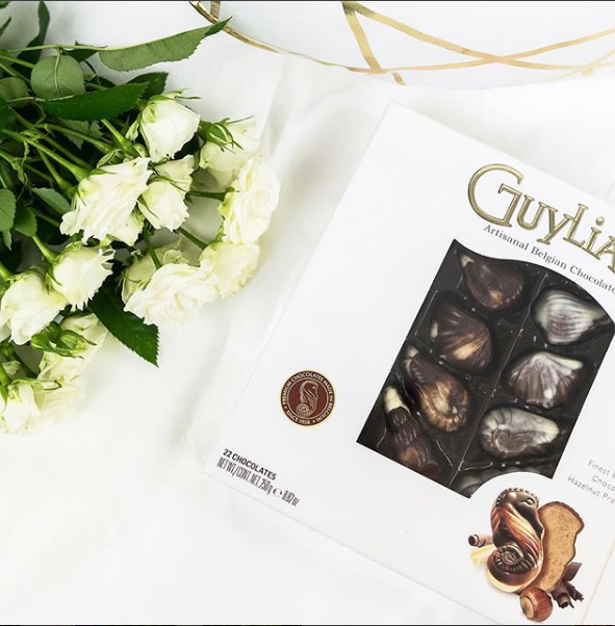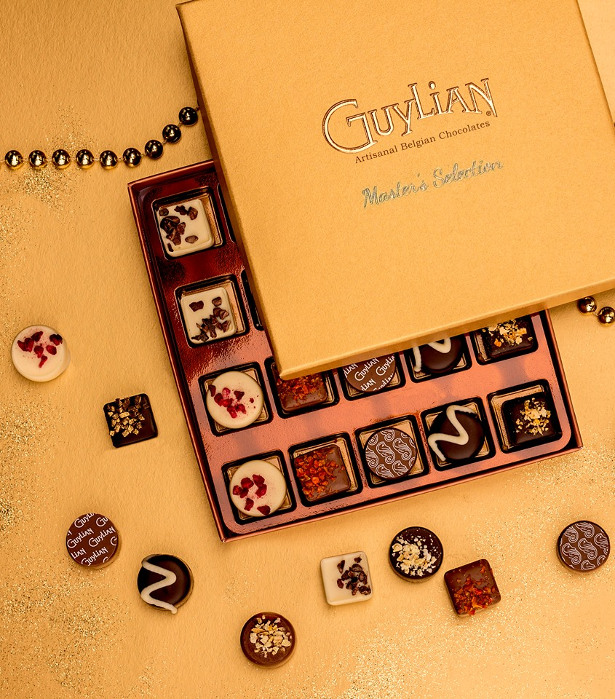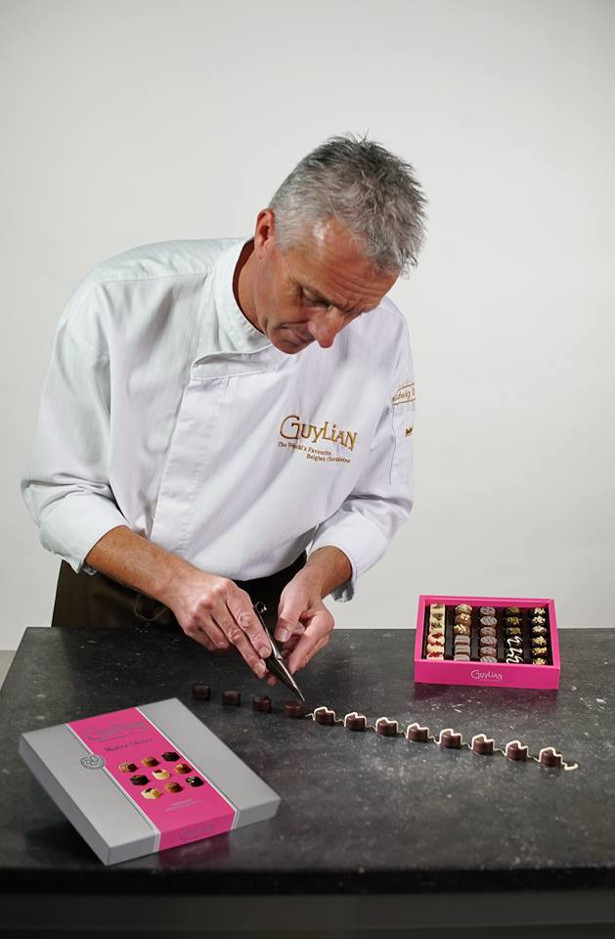 Fitness Loving Mum
Brainwavz BLU-300 Wireless Sports Earphones – Available for £30.15
Brainwavz BLU-300 wireless sports earphones are an advanced headset with a super long battery life that gives you extended, flawless performance when you need it most. These powerful earbuds, with up to 10-meter range and excellent noise isolation, are the perfect exercise partner – block out the world around you and get in the zone with the BLU-300 sports earphone. Coming with built-in protection and water resistant, there is no need to worry if the work out gets a bit sweaty! The built in neckband is super comfortable and can be worn for hours without feeling fatigue and also gives outstanding stability and support without being restrictive.
JBuds Air True Wireless Earbuds – Available for £49.99 from John Lewis
The JBuds Air offer crystal clear sound and a 3-4 hour Bluetooth battery life in each earbud plus 10 hours with the included 500mAh charging case for an affordable price. Featuring EQ3 technology and allowing users to choose between three settings: Signature, Balance or Bass Boost, there is a setting that will suit all music tastes. The Be Aware audio feature also is a unique technology allowing natural ambient noise in for when users may be running alone on a road to keep safe or with a friend (if you want to listen!). If a work out gets a bit sweaty or the rain catches you out on a run then the earbuds have IP55 sweat resistance so there's no need to worry and with the built-in microphone it is easy to take a call or activate Siri or Google Assistant to call a taxi and skip the downpour! Using Auto On and Connect, it couldn't be easier to start listening to music.
RevoNext RX6-Sport dual driver in-ear earphones – Available in black, grey and red for £23.98 from Amazon
Revonext RX6-Sport dual driver in-ear earphones are ergonomically designed with two types of ear hooks for exception comfort and noise isolation whilst on a run or at the gym. Featuring the latest composite membrane acoustics with one dynamic driver and one balanced armature, the earphones give a powerful deep bass and balanced crisp highs to deliver an excellent listening experience for an affordable price.
Available in black, grey and red, the RX6-Sport offer a changeable line design, using a 3.5mm anti-oxidation nickel-plated connector and 0.78mm 2-pin plug detachable Hi-Fi high-end audio cable to further enhance the sound quality and the personalisation options.
Fashion Loving Mum
Moshi Wristlet Clutch – Available from Moshi for £39.95 in Olive Green and Vintage Brown
https://cdnblob.moshi.com/uploadedfiles/photo/v3/productImages/1138/01.jpgThe Wristlet Clutch by Moshi is designed for those who need something compact yet stylish to carry their essentials. Crafted from a sophisticated twill with vegan leather trimming and gold accents, the Wristlet Clutch is the ideal carry for lunch breaks or quick outings during the day. The main zip compartment has room for your phone, cash and earphones, while the inner card slot can hold up to 5 credit cards. Extremely versatile, the clutch can be held under the arm, worn around the wrist, or hooked to the inside of your tote bag for easy access. The Wristlet Clutch also features an inner microfiber lining to protect your delicate items
Moshi Aria Slim Lightweight Tote – Available from Moshi from £89.95 in black, navy, orange and grey
https://cdnblob.moshi.com/uploadedfiles/photo/v3/productImages/949/05.jpgMoshi's Aria is a sophisticated, lightweight tote designed for women who love looking effortlessly chic. Aria is enriched with thoughtful organizational components, including a padded laptop sleeve to protect devices up to 13″, and an RFID pocket to ensure your personal data stays secure. Modern and elegantly slim, Aria is the go-to bag for every occasion from a work meeting to casual brunch with friends.
Perfect for the fashion conscious woman who also loves to stay connected.
Audio & Tech Loving Mum
Hër On-Ear Bluetooth Stereo Headphones available for £99.99 from hër and Selfridges
Hër headphones are stylish, comfortable and have a razor-sharp sound. Designed in elegant nude and beige colours, they complement both current trends and any outfit – ideal for fashion conscious women or for that perfect Instagram picture! The matte metal and soft leather are high-quality and the flexible ear cushions and lightweight style (just 200g) are a comfortable fit for long periods of time. Universally applicable and with full freedom of movement with Bluetooth 4.1, they can be used anywhere – at home, the gym or a busy train on the morning commute. Featuring 23 hours talk time, 21 hours playback time and 840 hours stand-by, long journeys are covered with Hër.
A built-in microphone also makes it easy to answer, reject and pause calls without needing to touch your phone so whether talking, listening to the latest tunes or watching a new box set, Hër are designed to both look good and sound good for the modern woman.
Mythro Earbuds with Mic and Strap– Available from Moshi from £29.95 in Rose Pink, Tyrian Purple, Burgundy Red and Gunmetal Grey
https://cdnblob.moshi.com/uploadedfiles/photo/v3/productImages/125/01.jpgIndulge your senses with Moshi's Mythro, a stylish headset imbued with minimalistic aesthetics and a vibrant sonic presence. Encased in a strong and lightweight aluminium housing is Moshi's DR8 Neodymium driver that delivers a crisp sound with deep punchy bass. The in-ear design coupled with our proprietary hybrid-injection ear tips effectively block out external ambient noise while providing hours of comfortable listening. Mythro is also equipped with an integrated microphone for answering calls on the fly while listening to your favourite tunes.
Pluma Laptop Sleeve for MacBook Pro 13– Available from Moshi from £49.95 in Macaron Pink and Herringbone Grey
https://cdnblob.moshi.com/uploadedfiles/photo/v3/productImages/1150/01.jpg
Custom-tailored for your 13-inch MacBook Pro with USB-C port, Pluma offers a snug fit while protecting your device from scratches and bumps. Its modern design features a squared bottom and minimalist profile, ideal for users looking to project an image of sophistication. More than just looks, Pluma offers three layers of protection: a soft inner lining to cradle your device, a neoprene middle layer to absorb shocks, and a stylish twill outer that is surface-coated to resist spills. A full-length external zipper keeps your MacBook Pro secure and is quad-stitched for long-term durability, while an internal pen loop keeps your pen or stylus neatly organized. Ultra-lightweight, tuck Pluma under your arm to hand-carry or slide it into your bag and rest assured your MacBook Pro is always protect.
Moshi Altra Phone Case – Available from Moshi for iPhone XR and XS Max in Shadow Black, Blossom Pink, Mint Green and Savanna Beige from £39.95
Altra is a slim hardshell case with wrist strap that brings unique style and functionality to the new iPhone. Designed for today's active lifestyle, the removable wrist strap allows the user to go hands-free for sleek convenience when carrying coffee, boxes, toddlers, pets, etc. It also provides added security when taking photos or walking in crowded spaces. Altra is military-grade drop test certified and features a raised bezel to protect the phone's screen when laid flat. Compatible with wireless charging, Altra is the ideal case for those seeking stylish functionality and protection in one.
Altra is available for iPhone XR and XS Max in Shadow Black, Blossom Pink, Mint Green and Savanna Beige and retails from £39.95.
This mother's day, let your mum put her feet up with a nice cup of tea, in a mug just for her from the London Transport Museum shop!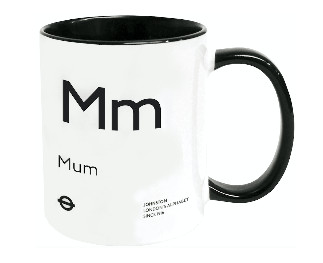 Featuring the iconic Johnson font, created bespoke for London Underground,
these smart monochrome cups can also be personalised with your mum's name and initial!
Personalised mug, £14.99 from the London Transport Museum shop
ltmuseumshop.co.uk
Keep your plants happy all year round with elho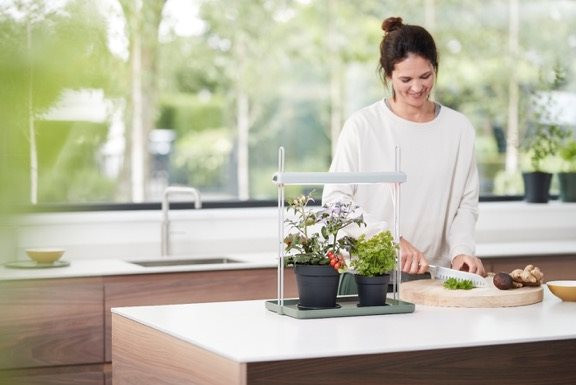 On our quest to reconnect with nature, more and more of us are turning to indoor plants. Not just as an interior design statement, but as a conscious choice to introduce some desperately needed green into our daily lives. By 2030, 60% of the world's population will live in cities. If you're one of the many people who live in a flat with minimal natural light, you might think that plants aren't for you. It's time to think again.
Turn even the darkest apartment into a green haven with the new elho Plant Light Care. Designed with an attractive wooden stand and subtle cord, the thoroughly researched and specially selected coloured light frequencies keep plants vibrant and healthy. And don't worry, happy plants don't come at the expense of the environment. The light uses very little energy thanks to the LED light bulb.
Do your gardening ambitions go beyond houseplants? Creating smart solutions to help people in urban areas grow their own food is something that elho has been working on for years. Designed as a special grow light, the new elho Light Garden helps your plants to thrive for 365 days a year. The energy-efficient LED light has an automatic day/night cycle with three different settings, so your plants are able to grow in a natural way.
Thoroughly researched light care to help your plants stay healthy and thrive. Whatever the weather.
About the Plant Light Care and Light Garden from 01.02.2019:
Plant Light Care RRP £69
Light Garden RRP £99
Elho pots and planters are widely stocked at all good garden centres, retailers and available online.
W: www.elho.com F: www.facebook.com/elho
Appleberry Press
 Adelaide Notelet & Lined Envelopes
Simple luxury dark floral theme notelet cards, with lined envelopes.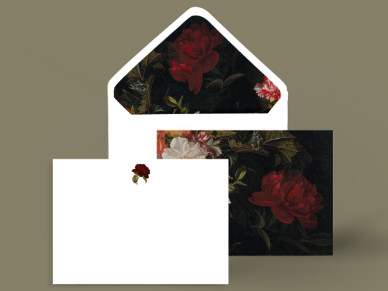 Please note;
> These notelets are pre-printed and NOT open to customisation.
> Batches of 25.
View product on company website:https://www.appleberrypress.com/wedding_stationery_1731_Adelaide-Notelet-and-Lined-Envelopes-Personal-Stationery
Price: £35.00
Viadurini
www.viadurini.co.uk
Some original ideas for Mother's Day:
– https://www.viadurini.it/lampada-cuore-da-tavolo-luminosa-slide-love-colorata-fatta-in-italia
– https://www.viadurini.it/complementi-arredo/quadri-moderni

Enjoy 'Me Time' at Tea Time
– English Tea Shop launches new Wellness Tea range –

With busy schedules and commitments often taking priority, it's easy to forget to take a quiet moment in the day to relax and recharge. Speciality organic tea company, English Tea Shop, has carefully created a range of organic wellness teas – the ultimate 'me time' remedy.
The teas, created using proprietary wellness blends and made with time honoured healthy ingredients, are designed with different needs in mind and contain no additives or flavourings. Whether it's a boost of energy or a calming detox, there is something to tantalise every taste bud. The range includes nature's most revitalising herbs, spices, fruits and flowers for the most beneficial infusions and naturally cleansing teas.
Detox Me: The delicate blend of Detox Me is the perfect caffeine free treat. The organic tea boasts gentle notes of peppermint, elderflower, fennel seeds and turmeric amongst others. Available on Amazon with an RRP of £5.82.
Energise Me: If you're in need of a pick me up, then put the kettle on for a cup of Energise Me. Enliven your spirits with an energising blend of organic ginseng, blackberry leaves, nettle leaves with aromatic lemongrass, peppermint and spearmint, in harmony with subtle undertones of elderflower, ginger and cinnamon. Available from Amazon with an RRP of £2.88.
Sensual Me: A unique blend of tea designed to awaken your sensuality through the intense aroma of organic lemnongrass, hibiscus, rooibos and blackberry leaves intertwining themselves with lavender, liquorice and cinnamon. Available on Amazon with an RRP of £5.74
Slim Me: The invigorating organic green tea, known for its slimming properties; combines ginseng and acia berry which are gently infused with organic ginger and cinnamon. The go to tea if you're looking for a healthy infusion to include in a calorie controlled diet. Available on Amazon with an RRP of £6.87.
Happy Me: Designed to bring sunshine into your life with the invigorating blend of organic apple, marigold petals, lemongrass and orange peel, complemented with subtle notes of spice, ginger, cardamom and cinnamon. This aromatic blend will be sure to put the spring back in your step. Available on Amazon with an RRP of £6.87.
English Tea Shop is steeped in tradition by using the finest quality tea leaves and age-old practises to bring us a superb tea from the heart of Sri Lanka. Working with the finest organic and Fairtrade farmers, English Tea Shop is able to create unique blends of quality tea. Each unique flavour carries with it the love and care English Tea Shop puts into its sustainable and ethical values, not only is the tea good for you, but it's good for the world.
Sophisticated, stylish and striking… which was shown at London Fashion Week!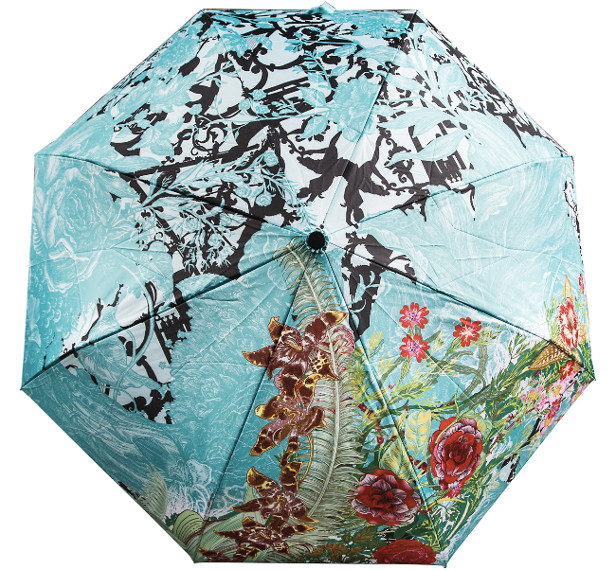 Royal Opera House shop has partnered with Scottish design duo Timorous Beasties to create this exclusive, beautifully designed umbrella, which combines fashion with function –
so get ready to sing in the rain!
Stand out from the crowd with this unique and elegant print.
Timorous Beasties Umbrella – £30 – Royal Opera House shop – shop.roh.org.uk
 DIYogi.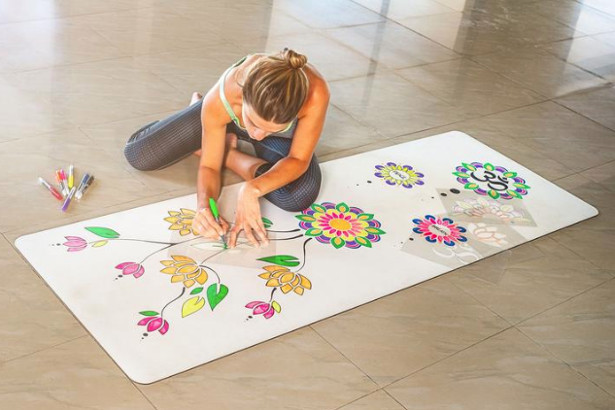 DIYogi is a newly launched brand of eco-friendly yoga mats; what makes these mats special is that people of all artistic abilities can write and draw on them using markers. They come with drawing stencils to help people customise them regardless of their drawing skills.
You can find more details at www.diyogi.com
 A very suitable Mother's Day gift for mothers who are into fitness. That way they can personalise their exercise mats with their favourite quotes or patterns; alternatively the person buying the mat as a gift can write a sweet Mother's Day message on the mat (or let small children personalise it for their mother! 🙂 )
A wonderful Mother's Day gift idea (that even grandmothers and new mums would love!).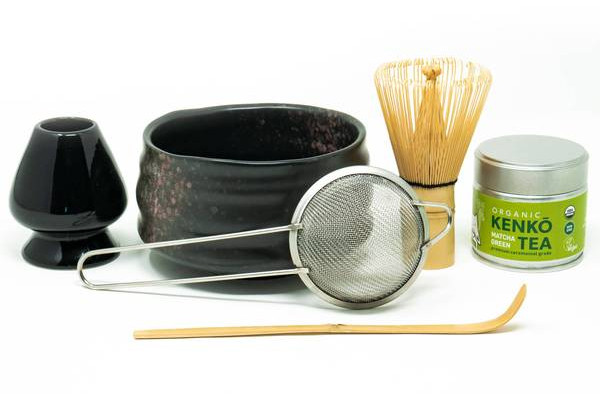 The gift is a cute little traditional Matcha Tea Set that comes with everything you need to make the perfect cup of matcha tea at home.
It comes with a:
-Ceramic matcha bowl
-Bamboo Whisk
-Bamboo scoop
-Porcelain whisk stand
-Stainless Steel tea sifter
-30g Kenko Tea Ceremonial Matcha or 30g Organic Ceremonial Matcha
To get an idea of what the tea set looks like click here – https://kenkomatcha.com/products/matcha-tea-gift-set
Rotating Makeup Organizer by Homedulgence
https://bit.ly/2RyL2Qs
A lovely range of beautiful, unique, high-quality fashionable Pyjamas – ideal for new or old mums as they have wire-free bust support!!!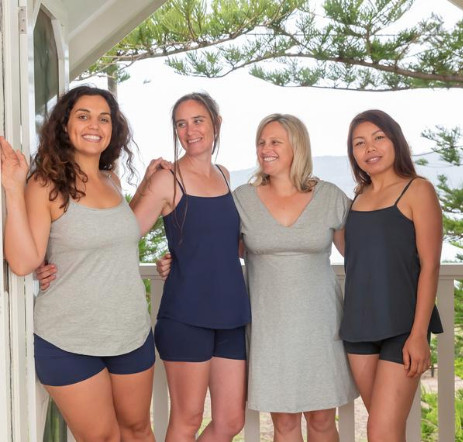 They are also eco-ethical, sustainably manufactured in Australia using premium quality 4-way stretch cotton, comfy for all shapes and sizes. Ideal for active, social and fashion lovers alike – myself and my friends wear them everywhere. They have been designed them to look like day wear so that if you want to wear them all the time, you can – bra-free and still well supported. Great for travelling, wearing in front of family and friends, providing confidence and comfort with style.
www.bjspjs.com.au
Breastmilk and DNA jewellery.
www.yourjourneykeepsakes.com.au
A mothers journey should be documented and rewarded with a piece of timeless sentimental jewellery. Made to feature breastmilk, locks of hair, umbilical cord, sentimental flowers or fabric and so many more inclusion options. A custom personalised piece is the perfect Mother's Day gift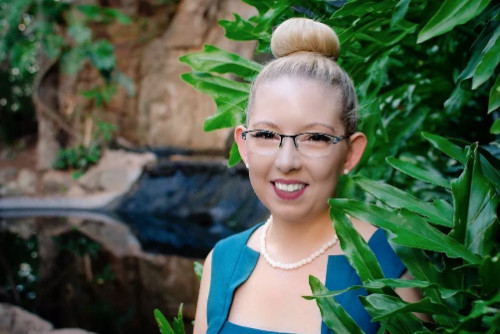 For Mother's Day gift guide. Beautifully handmade in Cornwall from pure linen.
www.helenround.com/bags/make-up-bags/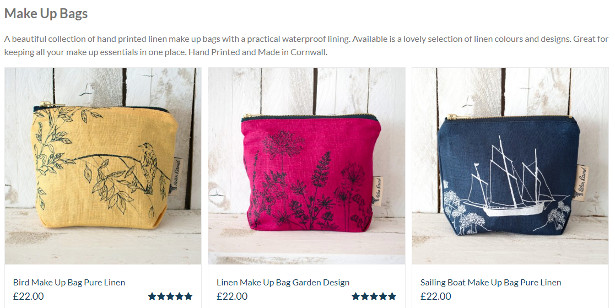 Paxton's New Spanish Cheese Range
Paxton & Whitfield, the UK's oldest cheesemonger, has a new range of delicious, artisan Spanish cheeses for customers to enjoy. The range features classic cheeses from producers new to Paxtons as well as some more unusual ones for cheese lovers to savour.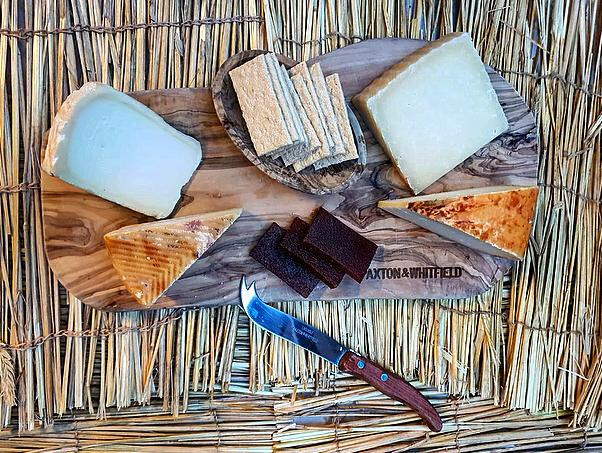 Sourced from dedicated artisan cheesemakers, they come from different geographical regions of Spain. From Rey Silo Massimo, made in the Asturias, through to Sujaira, made in mountains south of Cordoba, Southern Spain, the superb quality and flavour of these cheeses shows Paxton's commitment for seeking out exceptional products to enjoy.
The cheeses all are available from the flagship Jermyn Street shop in Piccadilly and can be delivered to customers throughout the UK. The Manchego Semi Curado PDO* is available in all the shops including the Cale Street – Chelsea Green, Bath and Stratford-upon-Avon locations. It is also available online at paxtonandwhitfield.co.uk.
· Mahon PDO* (£29.00/kg) (Unpasteurised, traditional rennet) – A semi-firm, cows' milk cheese with an almost crumbly texture, Mahon's flattened shape is due to the fact it is cloth pressed before being placed in ageing cellars. It is made on the Spanish island of Menorca and is named after the natural port of Mahon. Menorca's cheese making tradition dates back to 3,000 BC and today the island is one of Spain's highest dairy producing regions, with over 600 dairy farms. According to its PDO*, Mahon cheese can be made from either raw or pasteurised cows' milk. Whilst the cheese is maturing it is periodically rubbed with olive oil and paprika which gives the rind its characteristic orange colour. Paxton's Mahon is aged for at least three months and at this age profile has a wonderfully zesty quality. It is produced at Subiada farm, by a family of cheesemakers who have been making cheese for three generations.
· Manchego Semi Curado PDO* (£31.00/kg) (Unpasteurised sheep's milk, traditional rennet) – Aged for two to four months this young Manchego has flavours of sweet, fresh grass with a nuttiness subtler than older examples. It has a moist texture that is smoother and more pliant than Manchego Curados.
Manchego Curado PDO* (£35.00/kg) (Unpasteurised sheep's milk, traditional rennet) – This cheese is aged for eight months. It has a flavour that begins with sweet and grassy notes but then develops a complex nuttiness that lingers on the palate. This Manchgo won 'Best Cheese in Spain' in 2016. Both of these Manchegos are truly artisan with limited production. Both of these Manchegos are made by Gómez Moreno Cheeses in the town of Herencia, La Mancha, located in central Spain, south of Madrid. The dairy has been making cheese since the 19th Century, having been started by a family of shepherds. Today, head cheesemaker Jose Miguel uses a 100-year-old recipe and only the unpasteurised milk of the indigenous Manchega sheep to make the 'Carpuela' range of Manchegos. 'Carpuela' refers to Bernardo Carpuela a local, legendary cheesemaker of the 19th Century who was also known to many in the region as a gifted storyteller.
· Sujaira (£32.00/kg)(Unpasteurised, vegetarian rennet) – A semi-hard, raw, goats' milk cheese that has a pleasant balance of acidity, creaminess and bitterness. This cheese is made by the Balanchares family, who have been making the it since 1996, in the small village of Zuheros in the Sierra Subbetica Mountains just south of Córdoba, Andalucia. After draining, the curds are pressed into traditional basket-shaped moulds that give the rind its distinctive herringbone pattern. It is then aged for three to four months.
· Rey Silo Massimo (£55/kg)(Unpasteurised, traditional rennet) – Made in Cabo Vidio, Asturias, this semi-hard creamy textured cows' milk cheese has an intense flavour of fresh butter. It is produced by master cheesemaker Ernesto Madea López from the milk of Las Teras livestock. The milk is allowed a natural, slow acidification after which minimal animal rennet is added. After 24 hours the curd is moulded by hand and left to drain. On day three the cheese is salted by hand and is then dried for 10 to 15 days. It is then aged in a subterranean cellar for three months.
Something to enjoy with the cheeses:
Quince Cheese (£2.95/140g) – Known as "Membrillo" in Spain, this finest Quince is made in Spain for Paxton & Whitfield. A perfect companion to many cheeses especially Manchego.
Biscuits for Cheese Selection Box (£5.95/250g) – A selection box containing individually wrapped packets of each of the four following flavours: Rosemary Wafers – delicious with territorials and soft cheeses; Original Crackers – a savoury cracker for all types of cheese; Cornish Buttermilk Biscuits – for blue cheeses; and Poppy & Linseed Crackers – for strong flavoured hard and soft cheeses.
* PDO – Protected Designation of Origin, for products that are produced, processed and prepared within a particular geographical area, and with features and characteristics that must be due to that area.
8 Best Mother's Day Wellness Breaks for Health-Conscious Mums
www.healthandfitnesstravel.com
This Mother's Day, give Mum the break she deserves as Health and Fitness Travel, the wellness holiday specialists shine the spotlight on their wellness breaks for health-conscious Mums. Mums are notorious for putting everyone else first, so a wellness escape is a perfect way to send gratitude and appreciation. From a mountain escape in Switzerland to a beach retreat in Morocco, these wellness breaks offer rest-bite from toddler tantrums and teenage drama. Whether she is a yoga guru, outdoor aficionado or spa worshipper, she'll find everything she needs to cultivate calm and revitalise her mummy mojo!

Switzerland – Grand Resort Bad Ragaz Balance
Which Mum would not want to disconnect from a fast-paced life to harmonise mind and body with the Balance programme at Grand Resort Bad Ragaz. There are handpicked therapeutic bathing cycles chosen based upon medical history, to leave skin glowing and energy restored. Every treatment including the refreshing sunshine and power of Himalayas is based on a formulation of essential oils, to clear Mum's mind of all unwanted stresses and reinforce a sense of peace. Nestled in a beautiful alpine setting, renowned for its healing thermal waters, this holiday is truly a wellness paradise.
Health and Fitness Travel (0203 397 8891 healthandfitnesstravel.com) offers 5 nights at Grand Resort Bad Ragaz from £2,180pp and £2,750 for single occupancy. Price includes breakfast, the Balance programme, and return private transfers.
Spain – Marbella Club Optimal Fitness & Energy
Treat your Mum to a Mother's Day fitness and spa break in the beautiful backdrop of the Golden Mile at Marbella Club. Sheltered beneath the Sierra Blanca Mountains, Marbella boasts a signature balmy micro-climate and a long promenade on which to walk and watch the sea. With a wellness philosophy that centres on a deep connection with nature, this transformative retreat is perfect for Mums with goals to achieve through daily personal training sessions and energising outdoor activities, all backed by bespoke nutrition. A serene thalassotherapy pool overlooking the sea will leave Mum feeling indulged and well pampered.
Health and Fitness Travel (0203 397 8891 healthandfitnesstravel.com) offers 7 nights at Marbella Club from £2,505pp and £3,765 for single occupancy. Price includes breakfast, a fitness programme, and return private transfers
Portugal – Monchique Mindful Triathlon™
Whisk your Mum away to the serene woodland and mountain range or explore the hills and valleys in this nature haven in Portugal. Monchique suits every Mum whether they are an active traveller looking for a little more balance, or a dedicated yogi looking to deepen their practice. There are nature walks to explore the local area, including the famous mountain spring village, chakra meditation on the schedule and activities to re-energise with. The Sensorial Spa with its experience showers and divine treatments will decompress even the most active Mum's mind.
Health and Fitness Travel (0203 397 8891 healthandfitnesstravel.com) offers 4 nights at Monchique from £395 or £595 for single occupancy. Price includes breakfast, a wellness programme and return private transfers.
Greece – Euphoria Retreat Revitalize
Surprise your Mum this Mother's Day with the Revitalise programme at Euphoria Retreat in Greece. Perfect for Mum's who wish to increase their vitality, this programme offers personalised assessments to customise and individualise the wellness experience. Following an initial health and fitness evaluation, mums can pick up the pace with a choice of activities, including core workouts and yoga. With reiki and meditation also on the menu, Mums can re-balance before exploring the beautiful local scenery before enjoying the options of an aromatherapy regenerating facial and a rejuvenating body wrap.
Health and Fitness Travel (0203 397 8891 healthandfitnesstravel.com) offers 3 nights at Euphoria from £1,315pp or £1,530 for single occupancy. Price includes fullboard, a Revilatlise programme and return private transfers.
Portugal – Six Senses Douro Valley BodyBreak
Set in a beautifully restored manor house amongst acres of rolling hills and vineyards, enjoy the perfect mother-daughter bonding getaway. Surprise your mum this Mother's Day with a complete wellness re-boot and choose from a variety of mind-boosting activities from yoga and meditation to forest walks and boot camps. A nourishing array of massages and body treatments will soothe the most tired of muscles. Mums will love the pop-up restaurant in the woods, with tables tucked away in the forest and a secret menu, a magical way to celebrate Mother's Day.
Health and Fitness Travel (0203 397 8891 healthandfitnesstravel.com) offers 3 nights at Six Senses Douro Valley Fusion Fitness from £1,470pp or £2,245 for single occupancy. Price includes daily breakfast, a BodyBreak programme and return private transfers.
Morocco: Paradis Plage BodyBreak
Indulge your mum this Mother's Day with a wellness break in a Moroccan paradise facing onto a private beach which boasts 340 days of annual sunshine. An initial wellness consultation will set mums on a personalised path, with a choice of wellness activities. With yoga and meditation sessions in the beachfront yoga pavilion, together with healing holistic spa treatments, mums will soon be living a more mindful experience as they soak up every moment. Focusing on the present moment will help your mum let go of any lingering stress to leave her fully restored.
Health and Fitness Travel (0203 397 8891 healthandfitnesstravel.com) offers 3 nights at Paradis Plage from £430pp or £590 for single occupancy. Price includes breakfast, a BodyBreak programme, return flights and transfers.
UK: Grayshott Spa BodyBreak
Set in 47 acres of beautiful gardens and woodland, show your mum how much you appreciate her with a mindful wellness break at Grayshott Spa. Mums rarely have time to focus on themselves, so give her the opportunity to live mindfully for a few days at this Surrey countryside spa retreat where she can enjoy yoga, meditation and Tai Chi. With daily walks through the estate and adjacent national trust land, your mum can re-engage with herself and feel re-centred, equipping her for a happier and more mindful life at home.
Health and Fitness Travel (0203 397 8891 healthandfitnesstravel.com) offers 4 nights at Grayshott Spa from £1,320pp for single or double occupancy. Price includes full board and a BodyBreak programme.
Italy: Lefay BodyBreak
Whisk your mum away to Italy's secluded mountain region of the Riviera dei Limoni this Mother's Day, for a reviving BodyBreak overlooking the breath taking Lake Garda. Following an initial wellness consultation, active mums can make the most of their stunning surroundings with an outdoor fitness circuit, or choose from a selection of other 1-on-1 activities, including, total body sculpting and fit-ball workouts. Mums looking to unwind at a gentler pace will love the option of a relaxing yoga or Tai Chi session, complemented by the reviving benefits of an indulgent massage or facial at the luxury spa.
Health and Fitness Travel (0203 397 8891 healthandfitnesstravel.com) offers 3 nights at Lefay from £915pp or £1,360pp for single occupancy. Price includes breakfast, a BodyBreak programme, and return private transfers.
For advice, guidance and booking visit www.healthandfitnesstravel.com or call 0203 397 8891
NEW table, everyday eco-living & kitchen product by formahouse.co.uk
For the table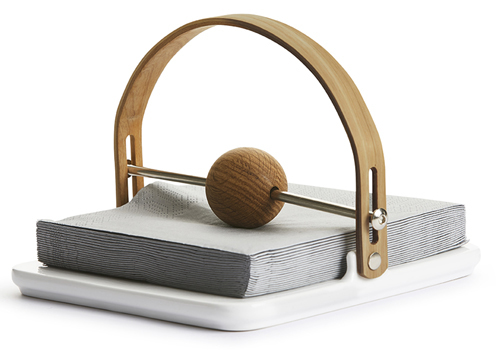 Tesco Gifts for Mum:
• Tesco Finest My Lovely Mum Bouquet, £20
• Tesco Finest Premier Cru Champagne 75cl, £19
• Tesco Geometric 100ml Reed Diffuser – Creamy Vanilla, £8
• Tesco Geometric Scented Votive Candle Set – Creamy Vanilla, £6
• Tesco Geometric Scented 2 Wick Candle – Creamy Vanilla, £6.50
• Fox & Ivy Elegant Navy Floral Print Trinket Box, £12
• Tesco Finest Marlborough Sauvignon Blanc, 75cl, £7.50
• Tesco Cerise Kisses Bouquet, £5
• Tesco Cotton Candy Bouquet, £10
Celebrate all the supportive women in your life this Mother's Day with Royal Opera House shop!
Glam up their day with a gorgeous selection of stylish, elegant and delicious presents…
spreading the love on a special day and beyond!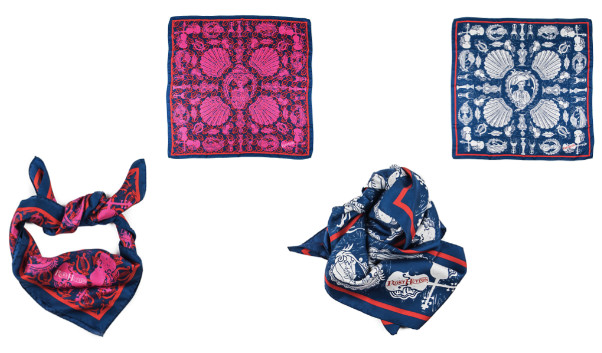 Silk Scarf – £85 each
Timorous Beasties Umbrella – £30
Timorous Beasties Tea For One – £40
Tea – £18 each
Wing Earrings – £26
Raspberry Champagne Truffles – £15
Royal Opera House shop – shop.roh.org.uk
52 Weekend Challenges: Cultivating Health & Happiness
by Mollie Millington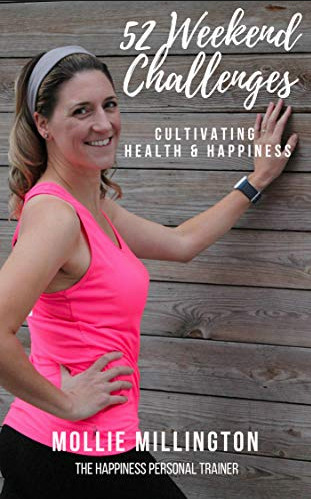 On Amazon!
@ :- https://www.amazon.com/52-Weekend-Challenges-Cultivating-Happiness/dp/1792115601
Mollie Millington, aka the Happiness Personal Trainer, has packed some of her most powerful and accessible holistic health and happiness ideas into this new book. "52 Weekend Challenges: Cultivating Health & Happiness" encourages readers to try something new each week to enjoy a sense of achievement, surprise and enjoyment. The 'challenges' aren't too challenging. Ranging from trying a new food or recipe to attempting a minute of press-ups or attending a new fitness class, they also include ideas as diverse as de-cluttering a room to inviting friends around to play a board game and testing your own blood pressure to setting SMART goals. 52 Weekend Challenges gives you a little push to try something new and, in some instances, leave your comfort zone for a short while to discover new experiences and connect to the world more mindfully with a healthy, 'can do' approach. Each challenge is accessible and achievable – giving an immediate sense of achievement (itself a powerful motivator!). Over time, you will develop self-confidence in your abilities through these short challenges, inspiring you to take positive action towards health and happiness the rest of the week.Mollie is a firm believer you should do what you love: if it's not enjoyable, why do it? The idea of 52 Weekend Challenges: Cultivating Health & Happiness is to nudge you to try something new, enjoy a little lift as you complete the challenge and introduce some healthy lifestyle hacks into your day-to-day. There are, in fact, 60 challenges in the book – to allow people to skip any that don't suit them for any reason – and Mollie encourages people to record their experience each week. She also has the hashtag #Challenge52 to connect readers on social media as they take their journey over the course of a year. In addition, Mollie has included five 15-minute "Quickie Workouts" at the end of the book to help people step up their physical activity to complement the other challenges.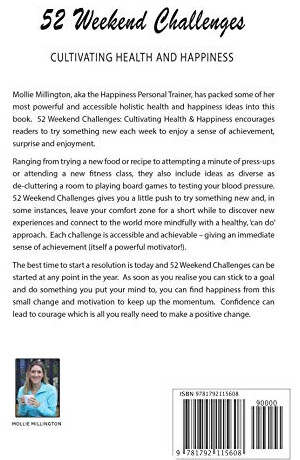 BUFF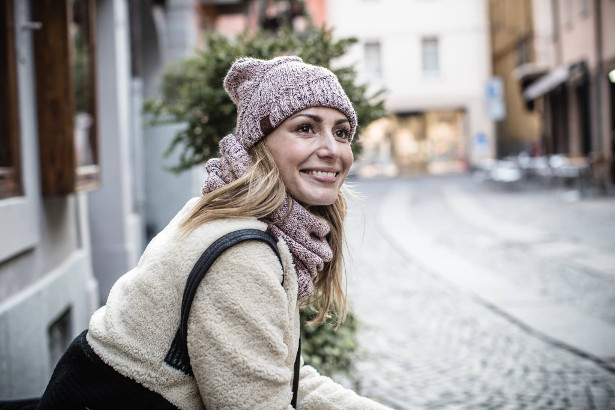 BUFF Lifestyle: Luxury winter bobble hats from leading sports head and neckwear brand Buff. Available in a wide variety of colours and styles, the Buff range has something for any mum.
www.buffwear.co.uk
Prices start at £20
Surprise Rugby Loving Mothers with Melrose Sevens Rugby Tickets for Mother's Day

Mother's Day is coming up – why not spoil rugby loving mums with tickets to the exciting annual Aberdeen Standard Investments Melrose Sevens?
The event takes place at The Greenyards on April 13th, 2019. Ticket prices range from £10-£50. Ground tickets at adult prices start from £20, children prices are £10, with concessions priced at £15. Tickets are available to order from www.melrose7s.com.
The Melrose Sevens is a truly unique event. First played in 1883 in Melrose, the event attracts both local and international talent and thousands of international spectators flock to Scotland every year for the event.