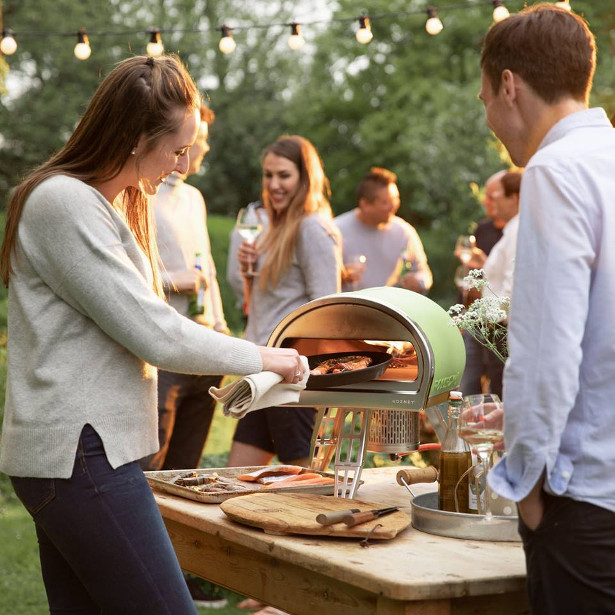 FACEBOOK | TWITTER | YOUTUBE | INSTAGRAM | LINKEDIN
Mothers Day is just around the corner, and if one of your gift recipients is both interested in the latest tech and is a foodie then Roccbox may be the perfect gift for them.
Roccbox achieved cult-like status in the UK after a particularly popular Indigogo campaign.
It is the world's first portable, stone baked oven that cooks the perfect pizza in 60 seconds, revolutionising home cooking and entertaining. No other portable oven manages to get to 500 degrees, retaining heat so efficiently with 86% heat retention.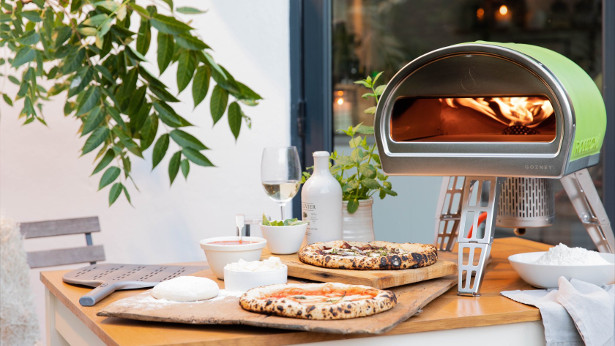 What's in the box?
Includes: One super insulated stainless steel oven with real stone floor, a gas burner, regulator, wood burner, pizza peel, hopper tool or bottle opener and instructions.
——————–
PERFECT PIZZA IN LESS THAN 60 SECONDS WITH
ROCCBOX, THE WORLD'S FIRST PORTABLE 500ºC WOOD AND GAS OVEN
High temperature
cooking at home
Truly great pizza requires temperatures that conventional ovens can't reach. Roccbox reaches 500ºC to give you the ideal balance of thin, crisp base and a perfectly, pillowy crust with beautiful leopard spotting from the charring.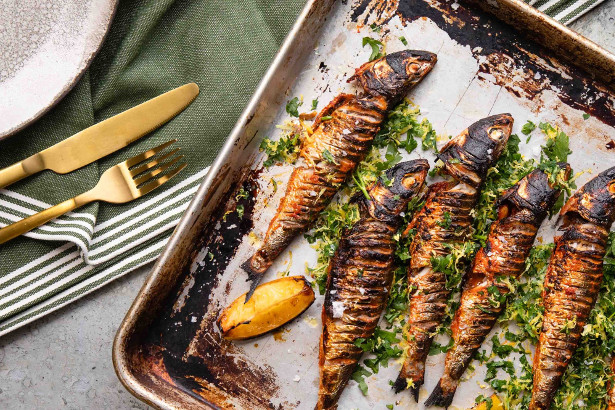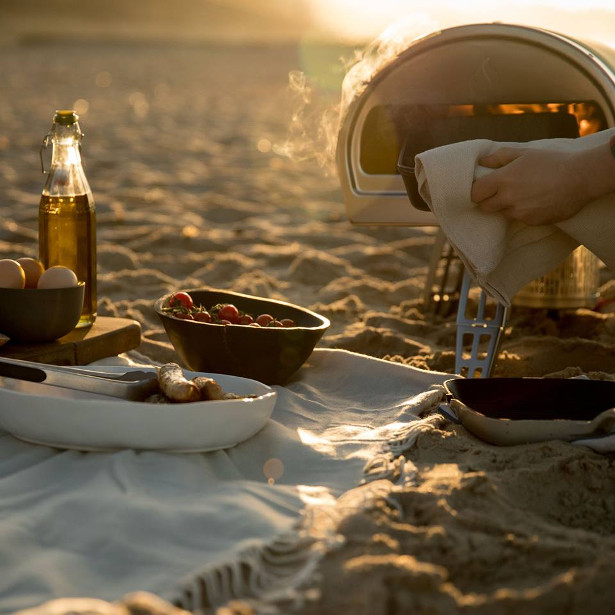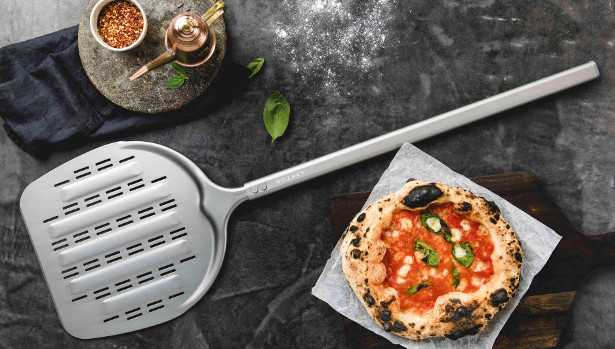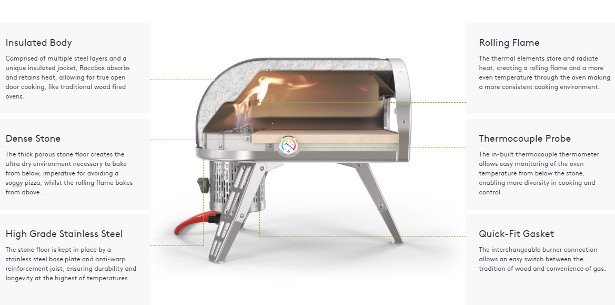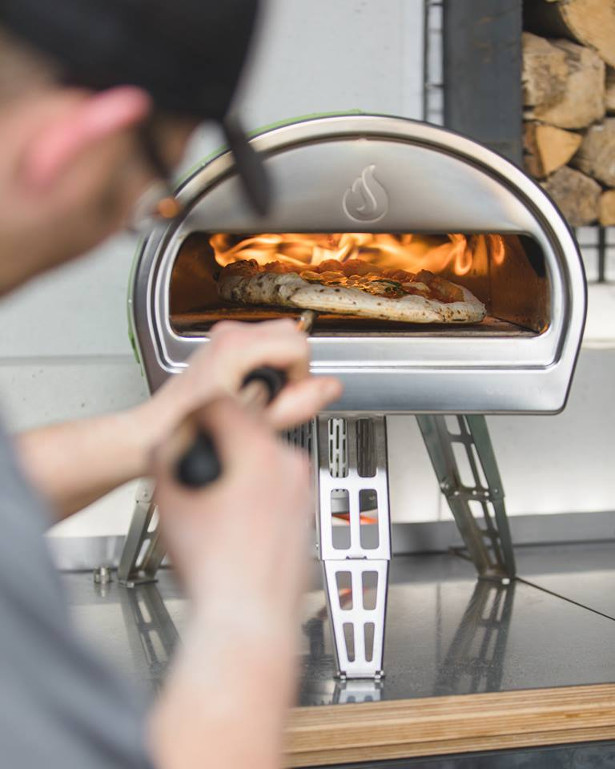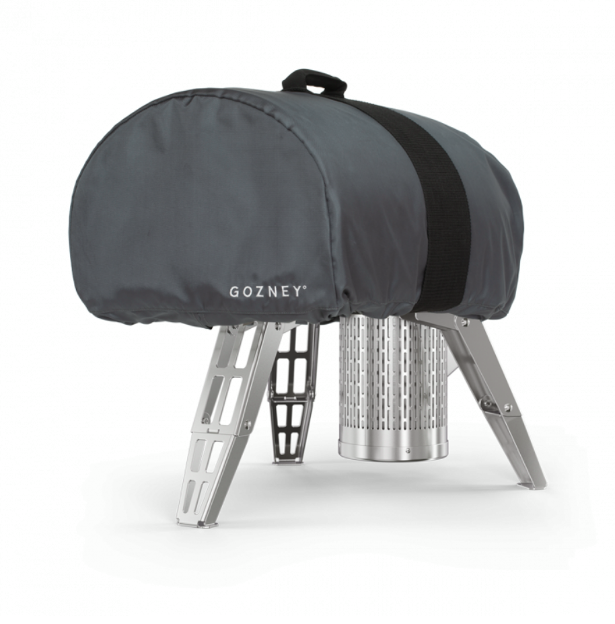 babocush – is a comfort cushion that relieves gas, colic & reflux and reduces flat head syndrome

babocush is an award-winning cushion that safely soothes newborns. It recreates the atmosphere in the womb with a heartbeat sound and gentle vibration, the next best thing to being held in a mother's arms.
Created by a mum who understands personally the challenge of looking after other children, whilst trying to settle an uncomfortable baby, Kerry Nevins, mum of two, has taken the market by storm with her innovative creation. Parents worldwide are raving about the unique design and features, which allow babies to relax, cry less and settle easily. The vibration has proven especially helpful for babies who need to be constantly held and those with reflux, colic and gas.
With tummy time recommended as vital in a baby's daily routine, babocush is a smart 'tummy time' concept. It can help prevent flat head syndrome and strengthen the baby's neck, back and trunk whilst holding them in a very natural position, allowing airways to relax and stay open as opposed to sitting slumped over in a bouncer or car seat.
What the experts say….
Deirdre Brady, CEO Tinylife
We know that premature babies are prone to reflux and colic. Parents who have used the babocush have told us that their babies responded well to being placed on it as it can help relieve symptoms of reflux and colic.
Dr. Zara Valentine, Osteopah
The best way to encourage optimal development of your baby's spine and future postural alignment is to give them plenty of tummy time. The babocush offers a calming and safe place for your baby to lie on their tummy. I love recommending the babocush to my young patients to help with their development, colic and reflux. As a mum of premature twins, I wish the babocush had been available when they were babies!
Swaying Palms
Maui Jim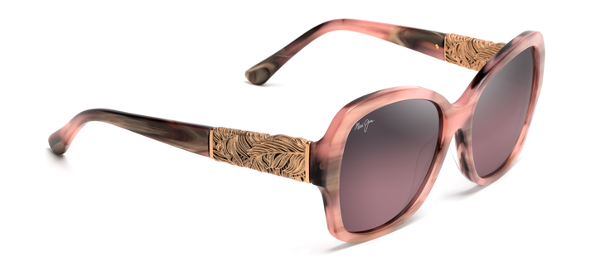 They say diamonds are forever, but this year, Maui Jim is making sure gold is too. The brand's new style is constructed with quality Italian acetate, finished with an ornate palm frond motif and gilded in 24K gold. Available in three eye-catching colour combinations – Blue Grey and Pearl with White Gold, Brown and Pearl with Yellow Gold and Rose and Pearl with Rose Gold – they're the perfect gift for those wanting gold.
Available from £389.00.
BALANCE YOUR CHAKARAS WITH YOGA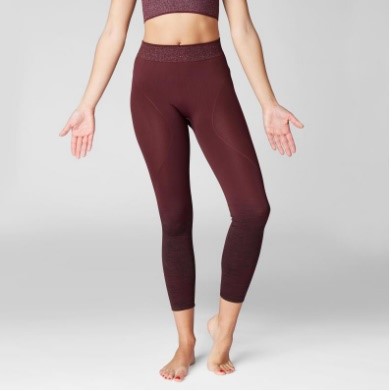 – Improve balance and strength with yoga products from Decathlon –
– Quality workout equipment and clothing available including yoga leggings, sports bras and yoga mats –
The nations love of yoga is not showing any signs of stopping, so why not grab a mat, practise your poses and balance your chakras with new yoga wear from Decathlon. Whether you are an experienced master of zen or looking to build your core and inner strength, Decathlon has a range of products perfect for yoga practice.
From yoga wear that provides comfort in the trickiest poses to mats that offer support and grip throughout strenuous yoga classes, experienced yogi's and total beginners alike can feel confident with yoga equipment from Decathlon – namaste.
Women's Yoga Clothes
Domyos Seamless 7/8 Yoga Leggings – Burgundy – £12.99
Yoga fanatics and beginners alike can work on their fitness in these lightweight leggings.
The body-hugging fit feels like second skin, allowing yogis to practise their down-dog without any distraction from clothing.
What's more, the seamless design eliminates chafing, even whilst practising more dynamic yoga such as Vinyasa.
These leggings are available in three stylish colours allowing wearers to personalise their look.
Domyos Seamless Long Dynamic Yoga Sports Bra – Burgundy/Silver – £12.99
Support comes first with this sports bra thanks to its long line shape and seamless design.
Even enthusiasts of hot yoga will feel comfortable whilst moving through a flow as this sports bra comes equipped with removable pads, giving the wearer less layers whilst they sweat. Meanwhile, the adjustable straps mean yogis can tailor their wear to the workout.
Moisture wicking fabric, and a seamless design means chaffing is a thing of the past, meaning wearers are able to focus all their attention on their breathing.
Men's Yoga Clothing
Domyos Men's Woven Yoga Shorts – Navy – £15.99
For men wanting to master the yoga studio, these shorts offer comfort whilst perfecting their practice.
The lightweight fabric of the shorts stretches two ways providing freedom of movement whilst taking on more dramatic yoga poses.
The wide flat waist band secures the fit so men needn't worry about the shorts moving whilst transitioning into a new flow, minimising distraction whilst focusing on their yin.
Domyos Domyos Seamless Yoga T-Shirt – Black/Blue – £9.99
This t-shirt's form fitting shape is perfect for men wanting to practise yoga without distraction from excess fabric.
Soft and comfortable, this t-shirt is ideal for the individual looking to eliminate stress through gentle yoga.
The polyester blend of the fabric offers the right amount of stretch to move with the body, minimising restriction and allowing yoga lovers to push their workout further.
Yoga Accessories
Domyos Club Gentle Yoga Mat 5 Mm – Pink – £19.99
A good quality yoga mat is an essential item for practising yoga safely.
This mat is soft providing a stable grip to both hands and feet, even in the most challenging poses.
Perfect for those wanting to take on more dynamic yoga styles such as Ashtanga or Vinyasa yoga, this mat is 5mm thick, the ideal thickness to aid with balance during quicker and more intense movements.
Additionally, the lines on the mat offer guidance in order to improve alignment whilst holding poses.
Domyos Studio Dynamic Yoga Mat 5 Mm – Grey –£39.99
This studio mat is an ideal choice as it won't budge once on the ground, meaning poses can be practised safely.
The enhanced grip and perspiration absorbing surface also prevents hands and feet from slipping so that poses are more stable.
The dense quality of the mat gives joints in the wrist and ankles additional support whilst holding poses for a longer period of time.
DOMYOS YOGA MAT BAG – MOTTLED DARK GREY – £9. 99
Feeling zen before arriving at a yoga class just got easier with this mat bag.
This bag is large enough to carry all yoga essentials to and from the studio including a mat up to 8mm thick.
An outside zip pocket keeps items such as gym passes accessible whilst a hidden inside pocket allows valuables to stay safe.
What's more, this bag is machine washable so energy drink spills and sweaty clothing won't stop this bag from looking and smelling fresh.
Decathlon has 45 stores in the UK and sells a variety of sports equipment, clothing and accessories perfect for those want to get active or maximise their performance.
For more information, visit www.decathlon.co.uk
CurraNZ is made from New Zealand blackcurrants, a high-density superfood which are rich in polyphenols and have more than double the antioxidants of blueberries. Here's a rundown of their actions:

– natural antioxidant, anti-inflammatory and boosts blood flow
– increases energy
– maximises the benefits of exercise
– three-in-one actions for active people by aiding sports performance, fat burning and muscle recovery
– improves immunity and keeps colds at bay
Here's a video of a high-profile New Zealand radio breakfast show host talking about CurraNZ for energy.
We have plenty of testeimonials of athlete users too, however they probably aren't relevant for this Mother's Day feature. Have a look at our customer reviews, link in my footer.
CurraNZ is suitable for a wide range of users – from busy mums, to recreational and professional athletes (including football clubs such as Spurs) and older people for cardiovascular/brain health benefits.
We have a lot of science underpinning the sports performance, fat burning (new discovery!) and health benefits and CurraNZ has been featured in the national dailies, including this article in the Daily Mail, which went viral worldwide and shot us to the No1 best selling sports nutrition supplement on Amazon.
Whether you're a busy mum, a serious exerciser, battling with low energy, high-stress and struggling to keep colds at bay, our potent, natural product is a brilliant dietary supplement that really adds noticeable value.
NOMINATIONS FOR CLAS OHLSON
CELEBRITY MUM OF THE YEAR 2019 NOW OPEN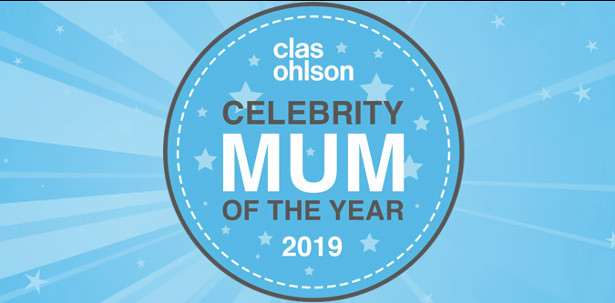 The public can now nominate their favourite famous mum here: https://www.clasohlson.com/uk/c/celeb-mum-of-the-year
The nomination window closes at midnight 17th February
Previous winners include Amy Childs, Giovanna Fletcher and Holly Willoughby
Celebrity Mum of the Year has officially launched for 2019 and nominations are now open, giving the British public the chance to crown their favourite famous mum!
Following the success of Clas Ohlson Celebrity Dad Of The Year 2018, this year Clas Ohlson are the proud sponsors of both Celeb Mum and Celeb Dad. Founded over 100 years ago by a father in Sweden, parenthood has always been at the heart of everything Clas Ohlson does.
All nominations made via the Clas Ohlson website will be counted to generate a shortlist of the nation's top ten celebrity mums. The public vote will then decide the winner, who will be crowned Clas Ohlson Celeb Mum of The Year 2019.
With many celebs giving birth lately, this year is expected to see a host of candidates in the running for the coveted award. Previous winners include Amy Childs, Giovanna Fletcher, Holly Willoughby and Stacey Solomon.
Speaking about the partnership, Briony Samuel, UK Media Manager at Clas Ohlson said: "The Clas Ohlson Celebrity Mum of the Year award is about commending the tough juggling act of balancing a career with all important family time, not just for celebrity mums but for mums across the nation who do a fantastic job of being a parent.
"Here at Clas Ohlson we have been helping families to simplify life for over 100 years and parenthood is at the heart of our brand. Clas Ohlson was founded in Sweden by a father and family values have been at the core of what we do ever since, providing products to help in the home.
"Our partnership with Celebrity Mum of the Year reinforces our trademark as a family brand and one which supports the dedicated efforts of parents across the nation. We look forward to crowning your winner for this year!"
Time is ticking on the nomination window which closes at midnight on 17th February. The shortlist is expected to be revealed by the 25th February.
Post your nomination for Celeb Dad of the Year now, at: https://www.clasohlson.com/uk/c/celeb-mum-of-the-year and get involved in the conversation on social media using the hashtag: #CMOTY2019 and by following Clas Ohlson on Instagram and Facebook.
www.wickedsista.com
Wicked Sista's heat packs.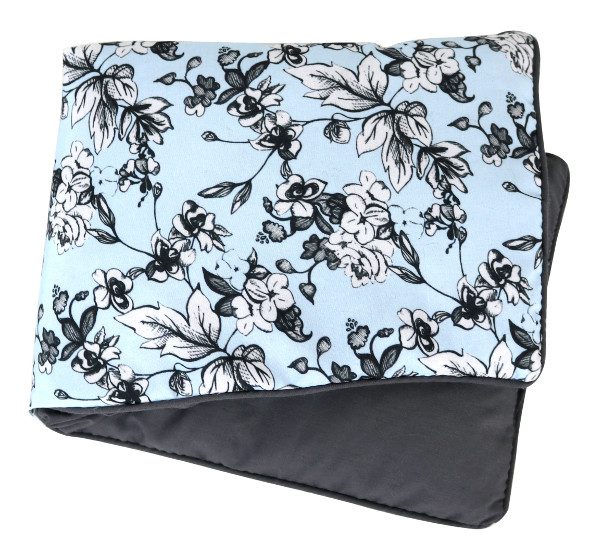 Perfect for the fashionable, fit mum to use after her workout, for sore and tired muscles, or to simply destress from the tough day of being a mum!
Our heat packs can also be used as cold pack for any sprains or niggles that need icing.
They are:
– odour free
– an alternative to a hot wattle bottle
– made of silicone beads so heat is absorbed evenly into he beads and is designed to deliver a passive and relaxing heat to ease chase and pains.
– comes in many different designs
www.mukmat.com
A UNIQUE and very practical lifestyle product proving very popular with Australian Mums.
Here's a bit of info below. Ps: all AUSSIE made too.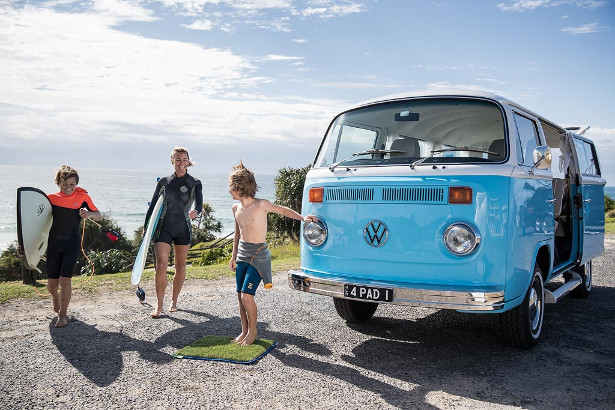 If you like the beach and the outdoors, but hate getting "mess" all through the car, you'll love the muk mat – a portable mat, designed to remove the sand and dirt from your feet before getting back in the car. Made from aesthetically pleasing grass and locally crafted, with sleek binding to suit your style, it not only looks great but it's durable, rollable and unbeatable for keeping the muk off feet and shoes. Muk mat is perfect for outside the car boot after the beach; sticking by your tent door when camping; or keeping flat in the back of the car to throw the wet clothes and dirty shoes on.
Our mission is to enhance your out door experience with a little luxury at the end.
Click on our website to view our short promo video which give a good overview of the many uses muk mat has.
www.mukmat.com
Leading The Gifting Revolution
Thumbs Up have been named as the highest placed gifting wholesaler in the Sunday Times HSBC International Fast Track 200.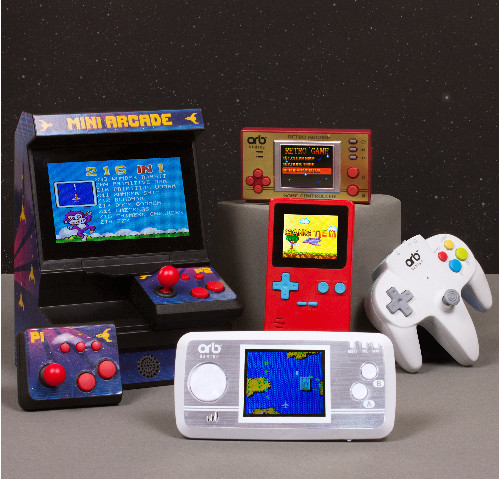 Thumbs Up was founded in 2004 by Sundip Patel. With Sundip's vision and drive Thumbs Up have seen international sales boom to a record breaking £19.1m in 2017. Their continued growth is in part by their mission, which is paramount to everything they do. "To build consumer brands, recognised globally, through development of the most clever and quirky products."
Thumbs Up, are well known in the gifting sector, creating many wonderful products which have received wide range acclaim and are stocked in many major stores in the across the world. Their products can be found at ThumbsUpUk.com. Thumbs Up create anything but the ordinary.
Their popular tech and lifestyle brands such as Swipe, PowerSquad, Bloom, Manniska, Orb and ThumbsUp.com alongside successful licences such as Pusheen, Original Stormtrooper and Warner have helped the company achieve a record high of 23rd place on the Sunday Times HSBC Fast Track 200, and as the highest placed gift wholesaler on the list.
Thumbs Up was founded in 2004 after realising a gap in the gifting sector. With the market saturated with bland and similar gifts. Thumbs Up decided to create products which would inspire, innovate and revolutionise the gifting sector. Thumbs Up's quirky gifts proved very popular, with whole ranges selling out in record time. This demand continued, with large retailers wanting exclusive products and ranges all to themselves, knowing that Thumbs Up products get attention in their stores and most importantly sell.
This rapid and sustained growth led to Thumbs Up scaling up to meet the growing demand, whilst being approached by numerous brands to create OEM products, which are seen in many stores, theme parks, museums and airlines.
It is that constant commitment to development, mixed with a strong ethos to give retailers what they want, at a competitive price, which sells in great volume that has seen Thumbs Up take the UK and international markets by storm.
Thumbs Up embrace collaboration internally and externally and it's this approach let has led to a winning combination. With a solid Global Blue Chip customer base it enables their products a direct and successful route to market. Thumbs Up are quite simply great at building brands through retail partners, alongside being fully in-sync with the ever-changing consumer appetite. This commitment to developing in-house brands will build a larger market share and increase customer loyalty. Establishing these brands adds real long term value to their future.
Recently Charlie Rudge was appointed as MD, with his innovative style and exciting leadership the team at Thumbs Up expect to increase overseas sales to over £100m within the next 5 years. This future expansion will coincide with the penetration of major retailers and new territories in 2019 and beyond.
With major new licensing deals expected the continued growth and development of their in-house brands, their achievements will continue to redefine the gifting sector. Their approach puts quality, honesty and integrity at the forefront of everything they do, which focuses on forging long lasting relationships. These are just some of the reasons why the team at Thumbs Up are successful.
With growth year on year, Thumbs Up recently launched their own retail site ThumbsUp.com to meet the demand for consumers wanting their products. This coincided with their new sustainable Bloom range for future development. Bloom aims to reduce waste, in style. Offering a wide range of sustainable and long-lasting, day-to-day essentials that are designed with an understanding of the importance of environmental sustainability on the go. It includes an assortment of minimal & stylish pieces that represent the "reuse, recycle, reduce" ethos. Made from recyclable materials and packaged in FSC certified card.
Another revenue stream Thumbs Up are focused on increasing is licensing. Both in the UK and USA. After strong growth in sales of their licences; including Pusheen and Original Stormtrooper. Thumbs Up are aiming to partner with more major licences in the future, having recently signed a US and UK deal with Warner Bros including Harry Potter and DC brands. With a strong network of retailers snapping up Thumbs Up products and their ranges it's a great opportunity for licensors to collaborate and increase profits with Thumbs Up. "We've proved that our products sell, and if we mix a licence with our designs it can only do well." Says MD Charlie.
You can find Thumbs Up products in the stores of some of the biggest retailers worldwide. Their clients range from trend-setting retailers like Urban Outfitters and Topman, to airline giants such as British Airways. It's testament their unique products and their commercial appeal that their list of clients is as versatile as themselves.
Products are listed in high-end department stores, supermarket giants, independent retailers and all that's in-between. The truth is you are never far away from a Thumbs Up product and with their fun and successful approach to you'll probably already have one in your home.

KEEP FIT ALL YEAR ROUND WITH JML DIRECT
Take a strong step forward with your health and fitness targets with Walkmaxx Trainers from JML!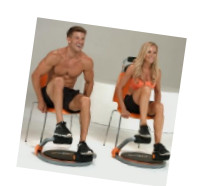 Health and fitness targets may sometimes seem unobtainable, but with Walkmaxx (£49.99 from JMLdirect.com) it's easy to take a strong step forward and up the anti in 2019! These unique exercising trainers can help you to get more out of simple exercise by comfortably increasing the muscle activity in your legs and thighs by up to 30%!
Designed to help you develop body strength and sculpt your upper and lower body, Flex Core 8 supports you where you need it most. Easy to set-up and carry, you will be able to work out whenever and wherever you like!
Also available for 2018, Powerfit (£299.99 from JMLdirect.com) is the oscillating, full-body home workout that recreates the exercise you get from walking, jogging and even running – giving your muscles a toning, fat-burning and strengthening routine in just minutes-per-day.
With 99 remote-controlled settings that give vibrations up to 50 times per second, Powerfit is a non-impact method of training, meaning that you won't damage your joints like you could normally when running.
Developed so you can benefit from the effects of multi-directional vibration technology, Powerfit will also help you tone up your legs, thighs, buttocks, abs and arms, and will improve your core strength at the same time. Plus, thanks to the elasticated resistance bands that come with Powerfit, you will get the perfect, head-to-toe, at-home workout system.
Flex Core 8 is £69.99 & Powerfit is £299.99 both available from www.JMLDirect.com

Chocolates for Mother's Day… A delicious range from The Royal Horticultural Society are truly gorgeous… which is just what she deserves!
Available at :- www.ameliechocolat.co.uk/categories/our-collection/RHS-Chocolates-By-Nature/
FACEBOOK | TWITTER | YOUTUBE | PINTEREST | INSTAGRAM
RHS chocolates retail at £8.50 apart from the fondant creams that retail at £8.00.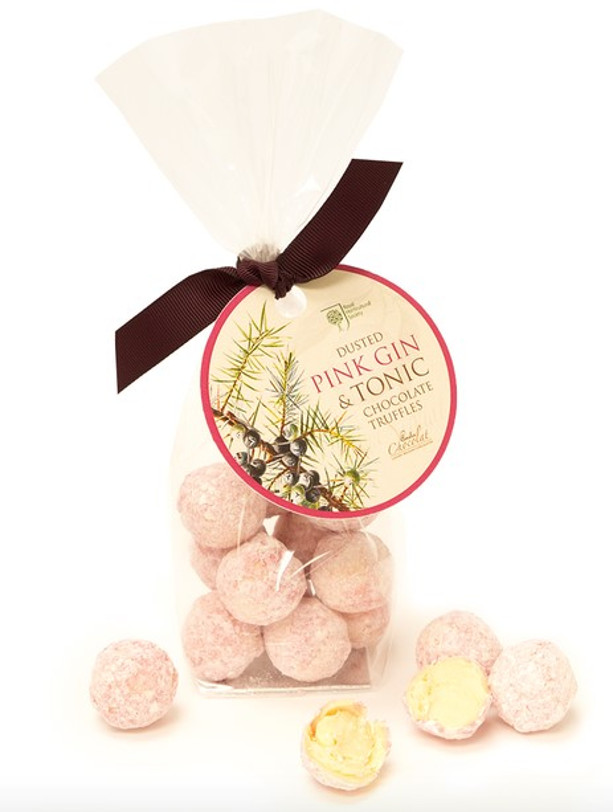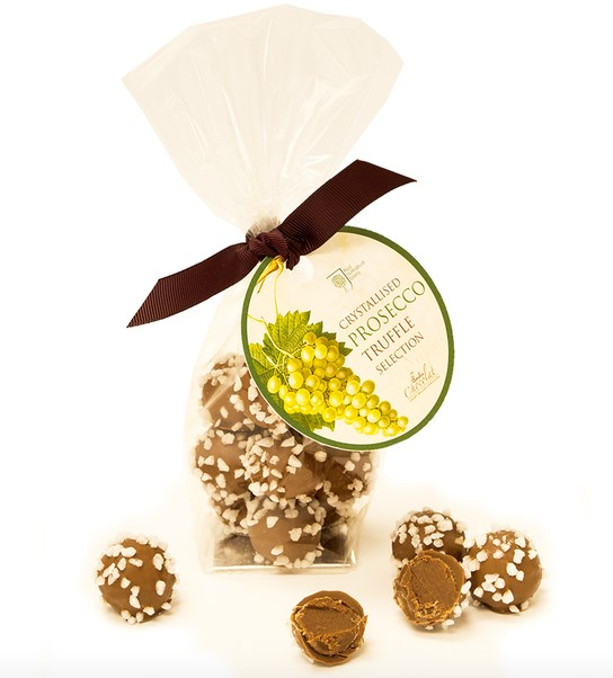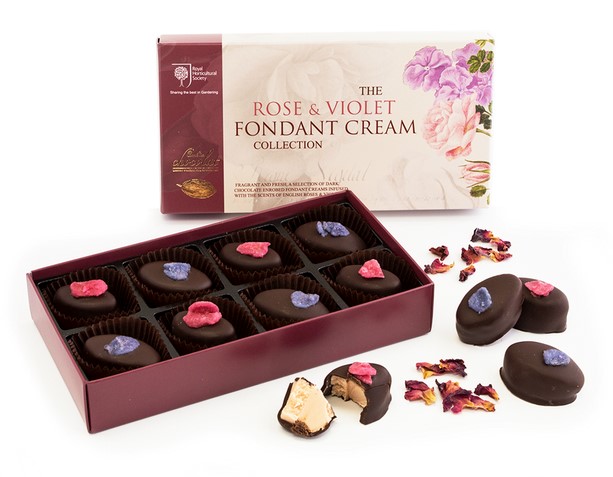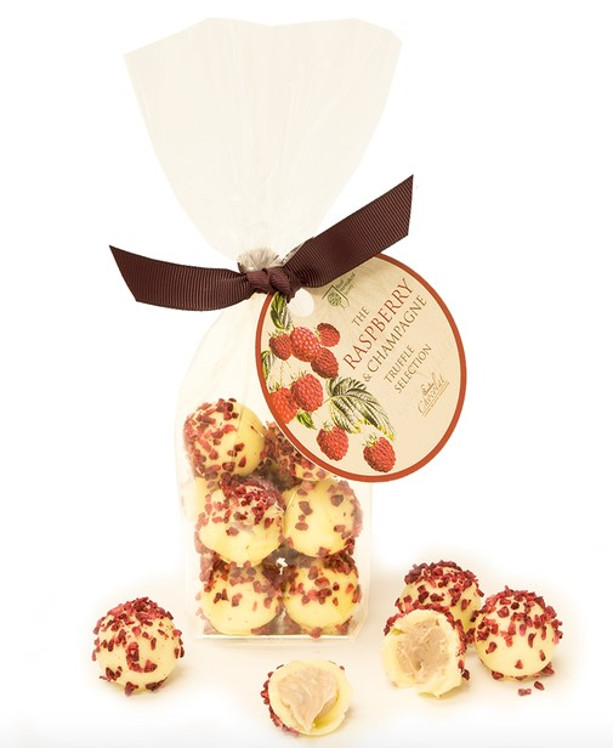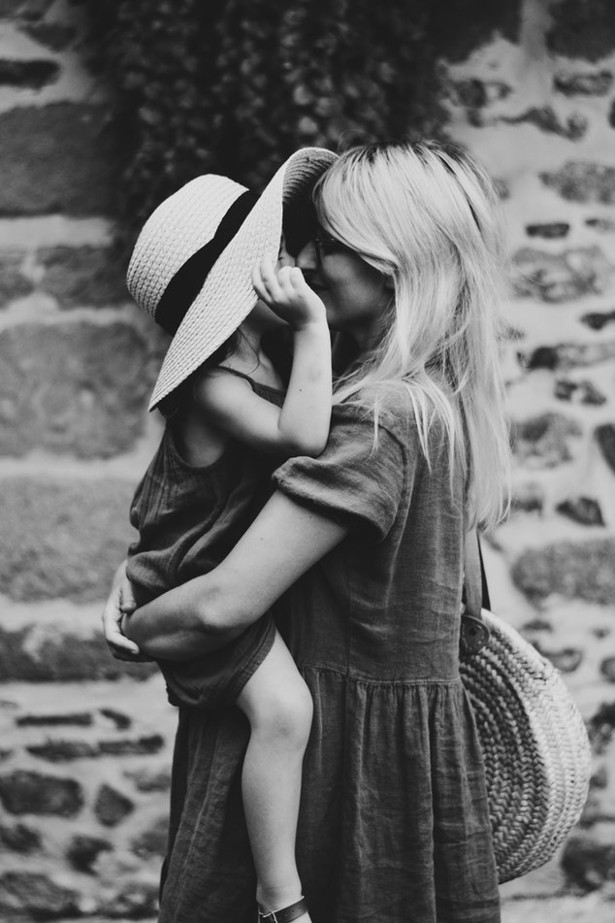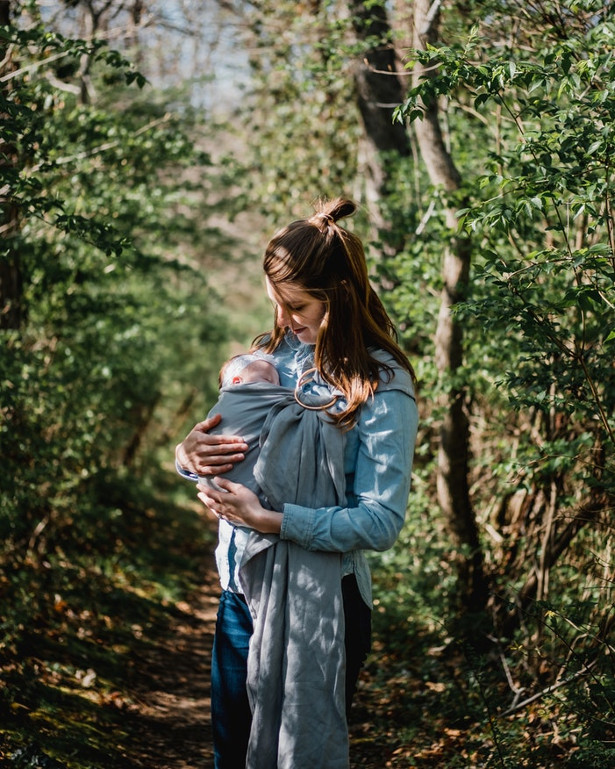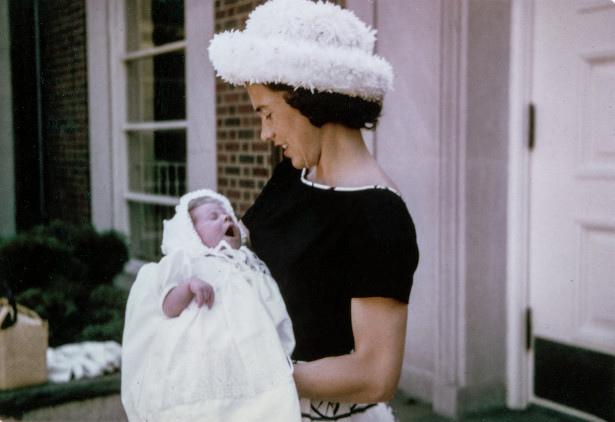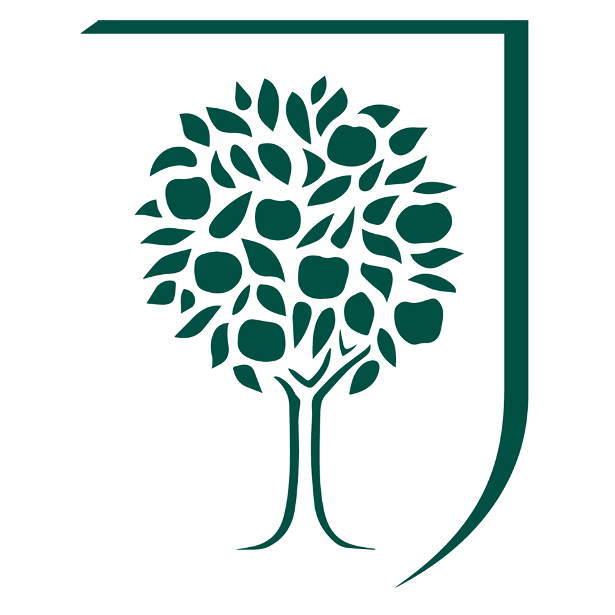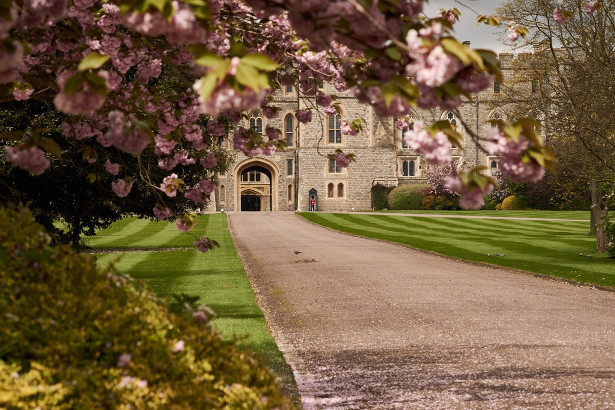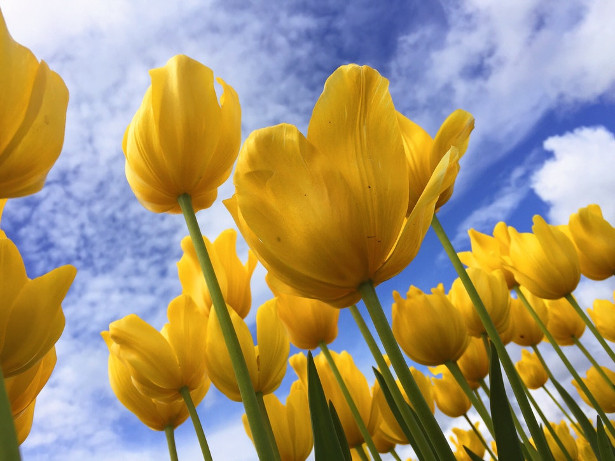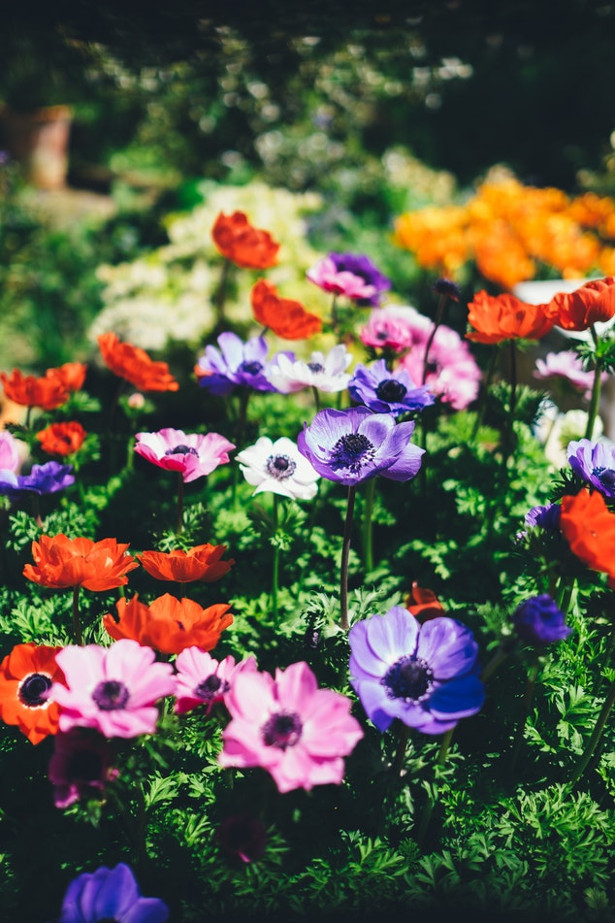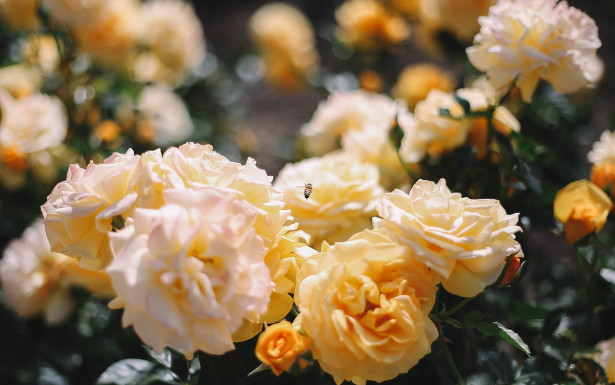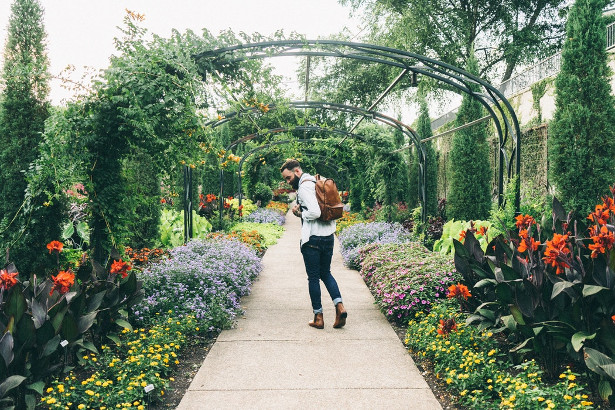 FOR THE ACTIVE MUM: AfterShokz Trekz Air
TWITTER | FACEBOOK | YOUTUBE | INSTAGRAM
For the mums that are always on the move; whether this be running, cycling or walking, AfterShokz Trekz Air headphones offer safety, comfortability and style. Inspired by the demands of elite and aspiring athletes, Trekz Airs are the ultimate bone conduction sport headphones. An OpenFitTM design promises uncompromised situational awareness and extended comfort, meaning she can tune in to music or a call without tuning out the world around her. Six hours of music and calls finally provides enough boost to get users through a long workout, flight or marathon call.
AfterShokz chases performance with new Trekz Air
wireless bone conduction headphones
The ultimate headphones for athletes will change the way they listen.
AfterShokz, the bone conduction headphone brand known for prioritising situational awareness and comfort through its unique open ear design, today announced its next generation of wireless bone conduction headphones, Trekz Air. Trekz Air are the ultimate sport headphones inspired by the demands of elite and aspiring athletes. These new wireless headphones wrap powerful features in a functional, flexible and featherweight design, ignoring the limits set by traditional sport headphones.
"Building on our Trekz product line was a natural next step for AfterShokz after the incredible success we've had with our first Trekz model, Trekz Titanium," said Kim Fassetta, CMO of AfterShokz. "Our team spent a lot of time perfecting the overall design and functionality of Trekz Air, improving on every aspect of the headphones from the fit to the sound."
Designed to withstand the rigorous training of elite athletes, Trekz Air are 20% lighter than Trekz Titanium, weighing in at just 1.04oz. This is possible based on its full titanium wraparound that provides infinite flexibility, a secure fit and the ultimate level of comfort.
Trekz Air features: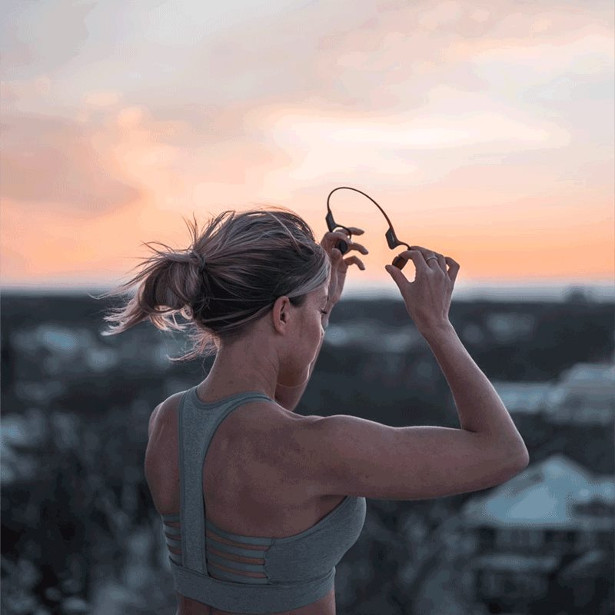 Full titanium frame and wraparound band:

The backbone of the industrial design is a premium titanium frame and wraparound band, an element chosen not only for its strength and durability, but also for its infinite flexibility, which will deliver maximum comfort, portability and universal fit.
OpenFit™ design:

Promising uncompromised situational awareness and extended comfort in a revolutionary open ear design. That means you can tune in to your music or a call without tuning out the world around you — vital for staying safe and alert as you move through the day.
PremiumPitch+

™

sound:

Bone conduction audio has earned its bad reputation due to a blend of natural sound leakage and weak bass. PremiumPitch+™ technology optimises the sound and includes additional features like LeakSlayer™ technology, which eliminates sound leakage almost entirely.
Sweat resistant:

Built to power through daily sweat sessions and wicked weather. IP55 rated to repel sweat, moisture and dust.
Six hours of music and calls:

A single charge will reliably deliver at least six hours of music play and talk time. You can charge fully in 1.5 hours, but a quick 15-minute charge provides enough boost to get you through a long workout or marathon call.
Dual noise canceling mics:

Precisely placed dual noise canceling microphones exclude surrounding noise, effectively enhancing speech for crystal clear calls.
Voice prompts:

Audrey Says™ seamlessly guide you through power, pair, play and talk, and everything in between.
Notable improvements over the previous model, Trekz Titanium:
Reduced sound leakage

Improved dual noise canceling mics

New antenna for improved Bluetooth connection

Resigned bone conduction transducers deliver more bass
Trekz Air uses bone conduction technology to transmit audio waves to the inner ears through the skull, bypassing the eardrums completely. Place them on your cheekbones, just in front of your ears. This leaves your ear canals open, allowing you to remain alert and aware of ambient sounds, teammates, coaches, training partners and more while you enjoy your music. Bluetooth® connectivity gives you the ability to be free of wires and make and receive phone calls. 
Trekz Air are available in four of the season's hottest colours: Midnight Blue, Forest Green, Slate Gray and Sunset Pink.
About AfterShokz
AfterShokz brings patented bone conduction technology, initially developed for military special operations and law enforcement by Voxtech in 2001, to sport and Bluetooth® headphones designed and priced for everyday use. Through a suite of proprietary audio technologies and a completely open ear design, AfterShokz headphones deliver premium stereo sound and a promise of safety and comfort that is second to none. Since its inception in 2011, the company has been committed to innovating unconventionally and making situational awareness a priority. Learn more about how the brand inspires users to #beopen at aftershokz.co.uk.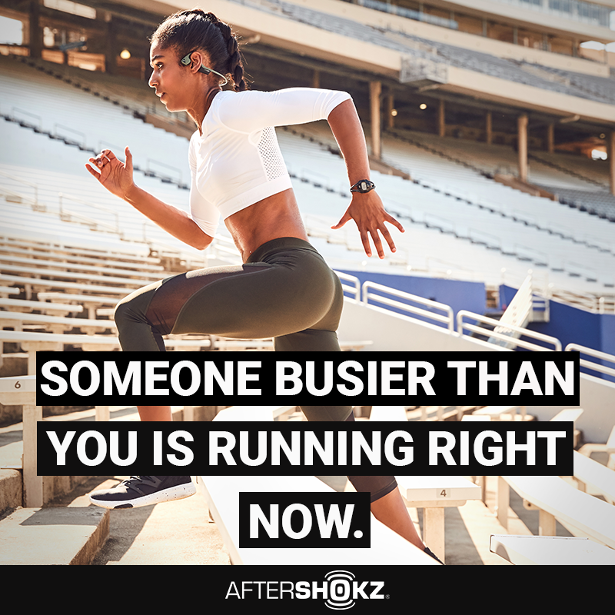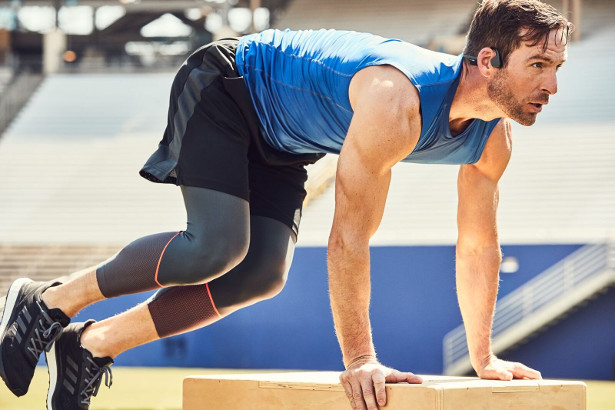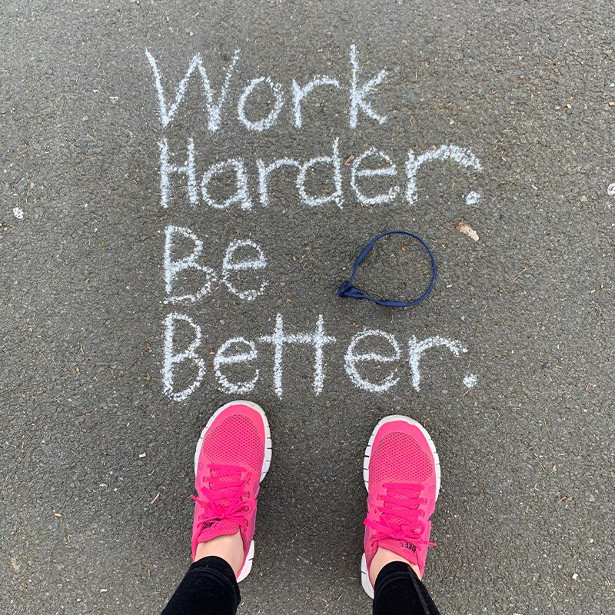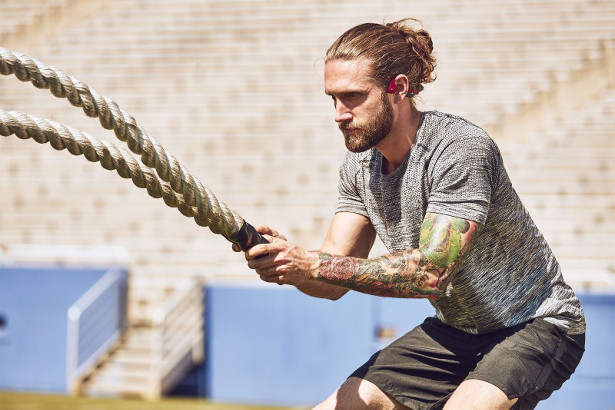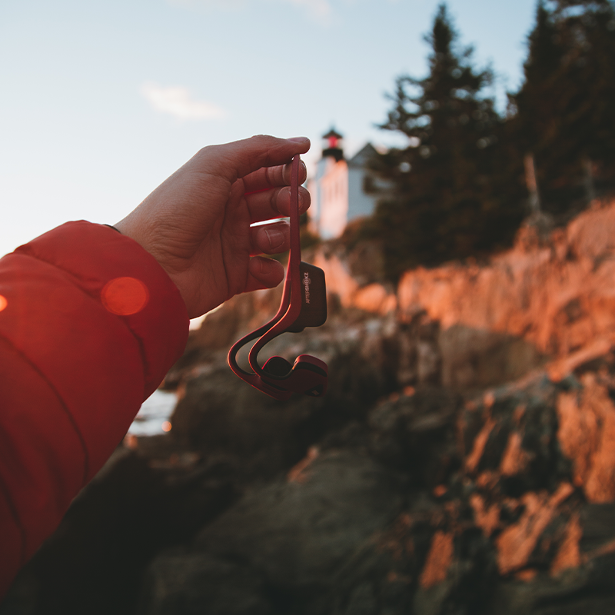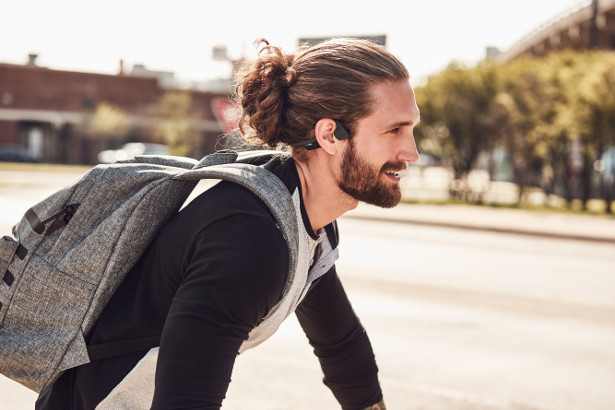 Tesco has launched a range of exceptional gifts that are wonderfully affordable, including a bright and stunning Finest flower bouquet, Finest champagne and wine, and stylish Fox & Ivy trinket box and candles for the home.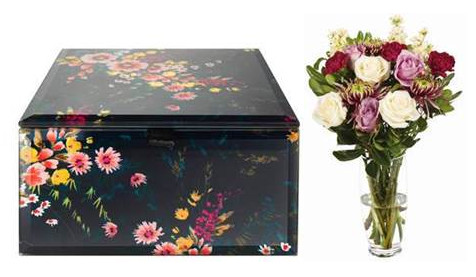 Homeware gifts
Fox & Ivy Elegant Navy Floral Print Trinket Box, £12
Tesco Geometric 100ml Reed Diffuser – Creamy Vanilla, £8
Tesco Geometric Scented Votive Candle Set – Creamy Vanilla, £6
Tesco Geometric Scented 2 Wick Candle – Creamy Vanilla, £6.50
Flower bouquets
Tesco Finest My Lovely Mum Bouquet, £20
Wine and fizz
Tesco Finest Premier Cru Champagne 75cl, £19
Tesco Finest Marlborough Sauvignon Blanc, 75cl, £7.50
Unicorn Vanity Toolkit, £12.99 from ThumbsUp.
www.thumbsup.com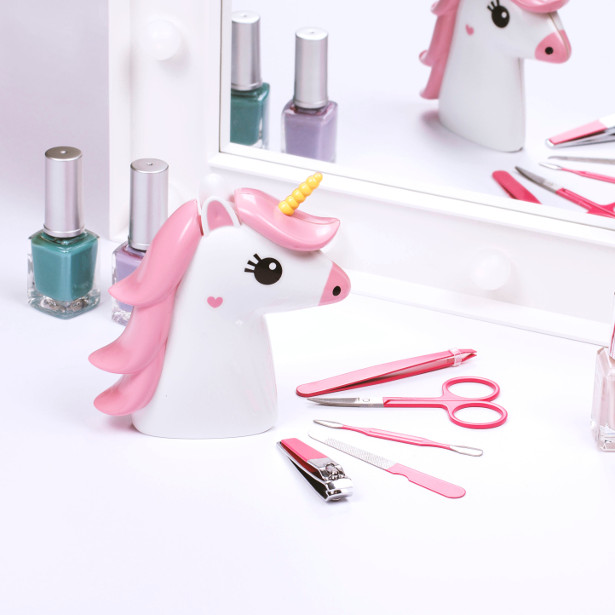 Comprising of all the tools you need for a 5* manicure and great looking brows, the Unicorn Vanity Toolkit from ThumbsUp ticks all the boxes this Mother's Day. Housed in a super cute unicorn case, this pretty pink mini expert beauty tool kit will have you looking your best. We're talking tweezers, nail scissors, nail clippers, an unbreakable nail file, and a cuticle remover, perfect for life's little emergencies. That's going straight in the handbag!
Memorable Mother's Day
Personalised Gifts from Pen Heaven
FACEBOOK | TWITTER | PINTEREST
Ditch the same old presents this Mother's Day and instead opt for something unique with these personalised gift ideas from luxury gift hub, Pen Heaven.
The perfect way to show just how much you care (and the amount of thought you have put into your gifting), going personal will not only bag you major brownie points, it's also a brilliant option for the mum who has everything!
Specialising in a plethora of customisable items, from multi-functional organisers, to hand-crafted notebooks and stylish writing tools, Pen Heaven have cherry-picked their finest for mummy dearest this Mother's Day, each one sure to go down a treat.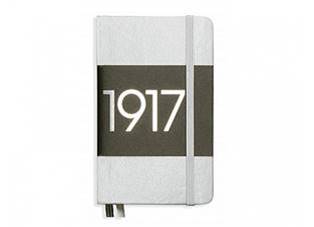 Leuchtturm 1917 Special Edition Metallic Pocket Notebook
Add a little bit of glitz to her day with this neat pocket notebook, that will not only fit snug in her bag, but will also keep her stationery on-point. Keep your embossing simple with initials or a short, relevant phrase for a classy gift. £11.50.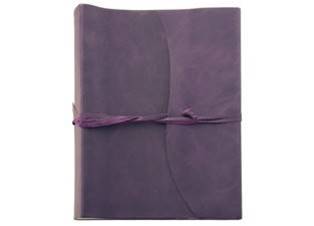 Amalfi Leather Photo Album
Why not opt for an old-fashioned photo album, filled to the brim with all those geeky and cute family pictures. A wonderful way to celebrate your family history (emboss with your family name), this thoughtful gift is a real crowd-pleaser and one your mother certainly won't forget. From £46.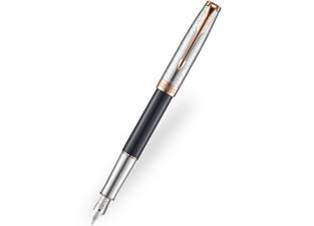 Parker Sonnet Special Edition Fountain Pen
An investment piece that will stand the test of time, a fine crafted fountain pen is the luxury choice for any keen writer. This Parker Sonnet Special Edition is a shining example of master penmanship and a premium gift for any mother. Engrave with initials to make this a memorable keepsake. £175.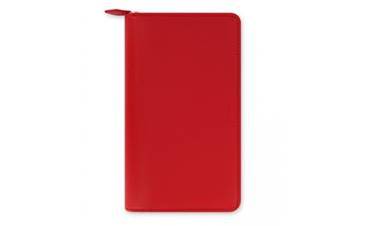 Filofax Saffiano Compact Zip Lock Organiser
Go multifunctional with this fashion-forward compact zip organiser. Combining enough space for a diary, credit cards and coins this is a contemporary yet chic gift for the busy mother. £34.20.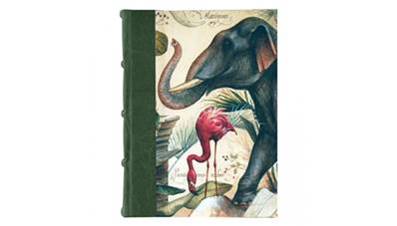 Bomo Art Notebook
If she loves to sketch and has an eye for nature, then the Bomo Art Journal is a prime offering. Choose from a selection of ornate covers and have the spine embossed with a short phrase for a Mother's Day gift to keep forever. From £27.50.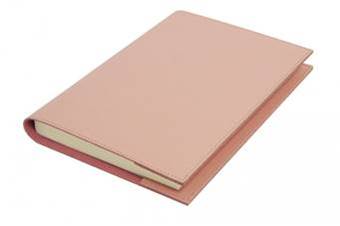 Palmi Refillable Leather Journal
A classic item that makes a most welcomed gift, the Palmi Refillable Journal is perfect for the mother who likes to keep track of her day. With a variety of colours available, emboss with a short phrase, the year it was given or simply her name for a gift to cherish. £33.90.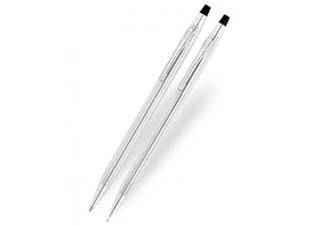 Cross Classic Lustrous Chrome Ballpoint & Pencil Set
A gift that's made to last, every mother will be eternally grateful for this invaluable set that will quickly become her trusty companion. Fashionable and reliable, engrave both with mums initials so that neither will ever go astray. £43.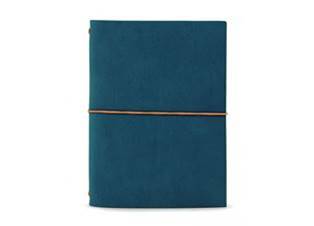 Paper Republic Grand Voyager
For the mother who loves to travel, you can't go wrong with this sleek and compact journal. Complete with elastic tie, to keep loose papers in place, emboss with the name of her next holiday destination or favourite place. £29.99.
Unforgettable Gifts