A Doro 7060 mobile communication device is a perfect gift for a loved one aged 65 and over this Mother's Day, helping those who struggle with over complicated tech stay connected!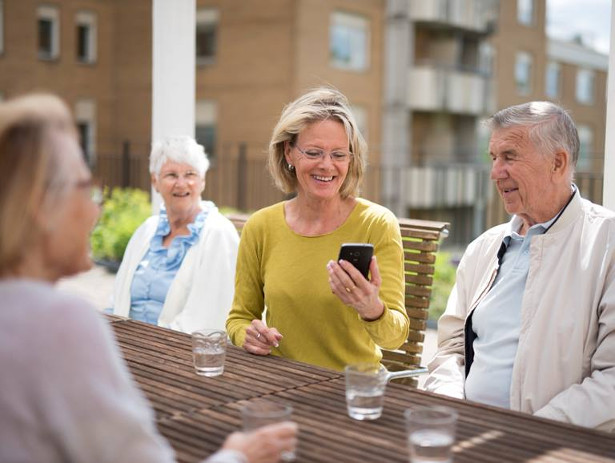 In case you are unfamiliar with Doro, they are the market leader in phones for the ageing population and have a selection of mobile handsets perfect for over 65's.
More information about Doro and the full handset range can be found at doro.co.uk
About Doro Smart Phones
Doro smart phones are easy to use and are specifically designed for use by over 65s. All Doro handsets have built-in Assistance button and HAC (Hearing Aid Compatibility) making it the perfect device for senior loved ones. Even if they are new to mobile technology, the easy to use features make keeping in touch very simple and a pleasure to use. The handsets are easy to set-up, have long lasting batteries and designed to keep users connected and safe when home or away.
Doro 8035 – Perfect for first time users
Price: £119
Stockist: Car Phone Warehouse, O2, Vodafone, Tesco, EE.
Available: as Pay As You Go or contract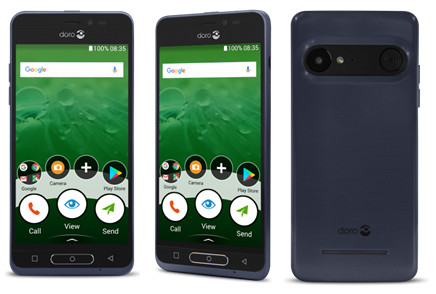 The smartphone with a dual interface
The versatile Doro 8035 offers a great experience for both Android users and first-time smartphone owners. Unlike other smartphones, it allows you to choose between a traditional Android interface and Doro's highly intuitive, action-based interface that makes navigating brilliantly simple. It also keeps track of the actions you use most often. Even better, the Doro 8035 comes with Google Assistant', a powerful personal assistant that responds to your voice. There is also a built-in assistance button enabling direct contact with providers of emergency or convenience services in your area.
As well as the key Doro DNA features appreciated by seniors around the world: loud and clear sound, easy to hold, robust and with physical buttons, the smartphone boasts a new in-call 'boost' feature. This lets users of the Doro 8035 press the 'I want to' button to increase call volume by 6/7dB. The 8035 is the first phone in the Doro portfolio to possess such a feature, further aiding seniors who are hard of hearing.
Doro 7060: next generation feature phone
£130
Available pay as you go or contract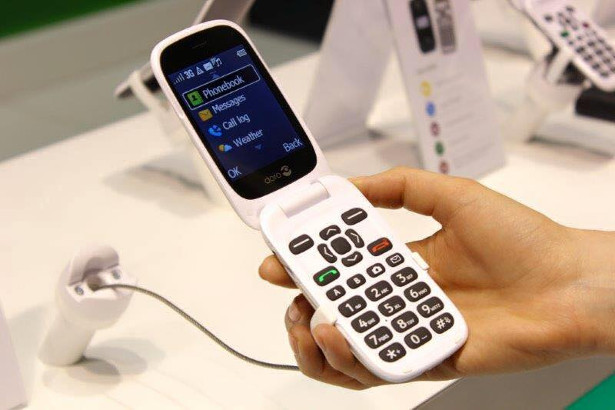 The Doro 7060 feature phone is a next generation, 4G, easy-to-use clamshell phone with VoLTE support, meeting the anticipated migration from 3G to 4G networks. The new phone has a large 2.8 inch main colour display and a 1.44 inch colour external display with caller ID. The Doro 7060 is a smart feature phone, meaning it has support for online tools and apps, and like the 8035, it will also incorporate the new in-call 'boost' feature. The device features large and well-separated high-contrast keys, with a shortcut key for the camera, as well as the Doro assistance button. . The black and white Doro 7060 can connect via both wifi or mobile data, and will be available from June in the UK.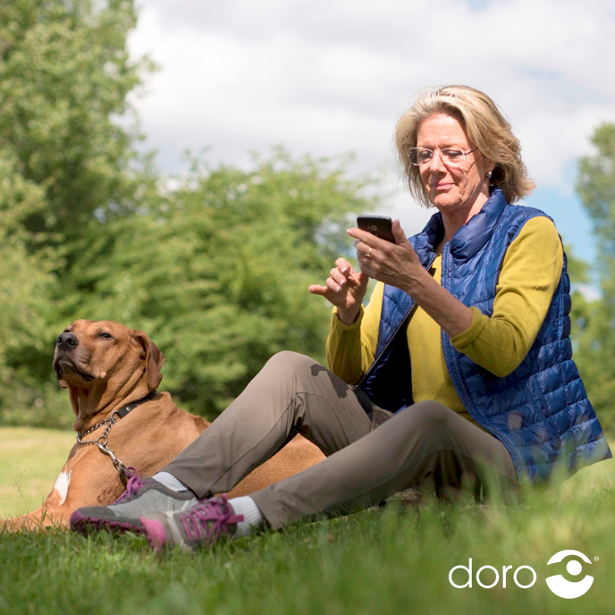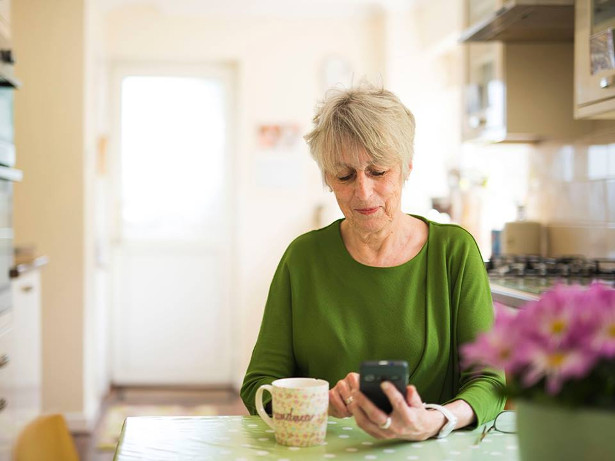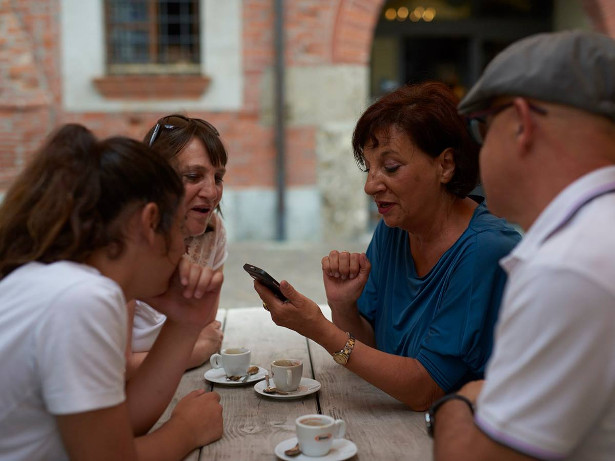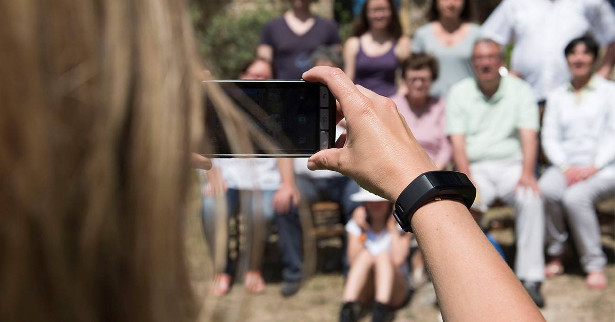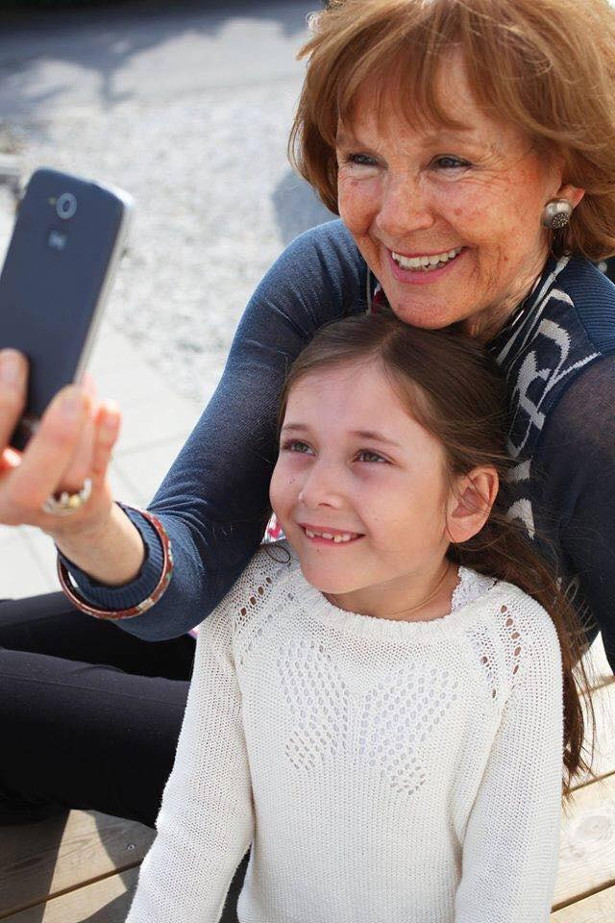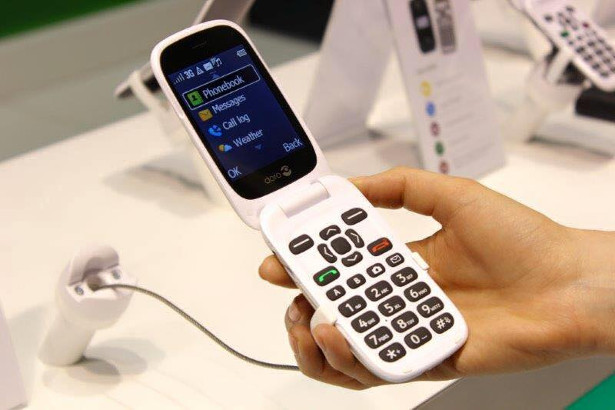 Demijohn, the liquid deli
The Demijohn News – More ideas for Mother's Day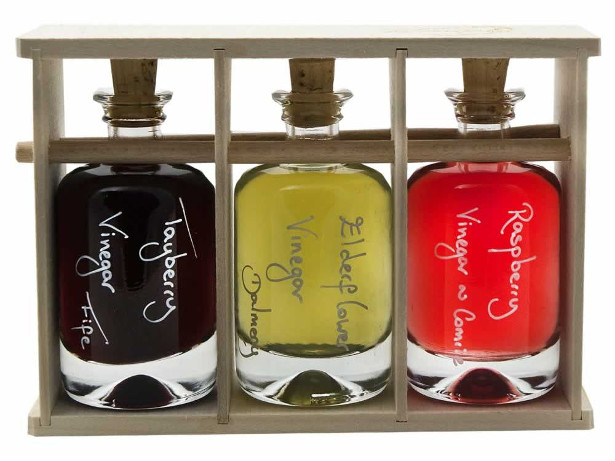 Order Now for March 31st Delivery
www.demijohn.co.uk
www.lovesub.co.uk
Bloom And Wild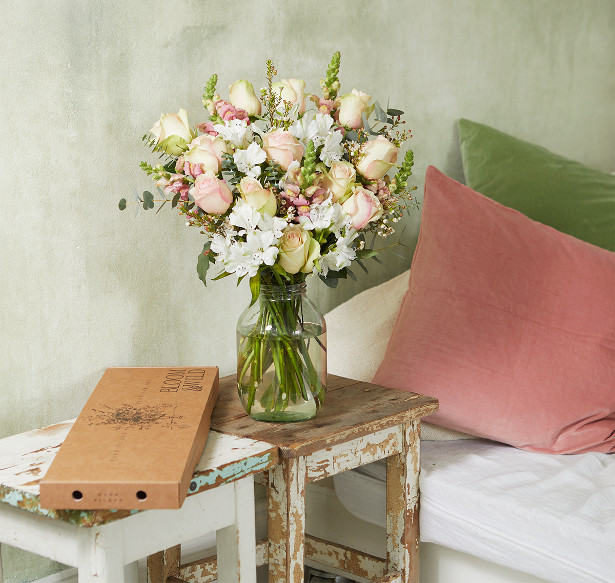 Bokksu
Betty Box
Letterbox Flowers
Bloom & Wild is the UK's top-rated flower-delivery company. With a mission to put the delight back into flower gifting, the team work with Britain's best florists to design unique, exciting and on-trend bouquets that you won't find anywhere else.
From: £18.00
https://lovesub.co.uk/subscription-boxes/bloom-and-wild/
New phone accessory keeps busy mums' hands free
Ideal Mother's Day gift for under £10
PhoneHug® a funky accessory, clips to a lanyard and can be worn several ways, enabling people, particularly busy mums, to keep their hands free and phone safe. It is available in eight different colours.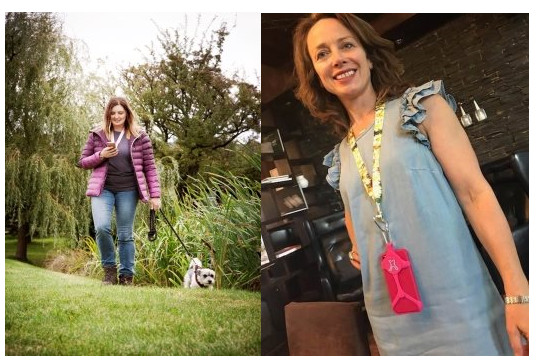 Mums are often juggling holding children's hands, toys, dogs, bags and everything else. Now they have found the solution to keeping their phones close and secure so they can focus on the daily multi-tasking. No more heart-stopping moments when out and about, realising the phone is left at home on the kitchen worktop! Plus – no more dropsy moments down the toilet and packing the phone off for its sleepover to the airing cupboard in a bag of rice!
The PhoneHug® is also a thief deterrent. With phones out of pockets, handbags, off tables, chairs, there's far less picking and snatching.
Simple and easy to use, it's also popular with customers who love the outdoors such as, winter sports, water sports, festival goers, travellers, hikers, dog walkers, to name a few. PhoneHug® lovers are all ages from millennials to the elderly, as well as those with health issues and or disability.
NHS workers including nurses and doctors increasingly need their phones for work and their hands free on the front-line, they currently enjoy a 20% staff discount off the product.
UK based ex-photographer turned entrepreneur Sam Fairbrother invented the PhoneHug® in 2013. The idea started out as a rough drawing on paper and after a series of prototypes PhoneHug® has been developed to fit almost all smart phone models.
PhoneHug® was tested at festivals, making its debut at Hideout Festival in Croatia, followed by Glastonbury, WOMAD Charlton Park and Creamfields with both back-stage crews and festivalgoers. Festival fans loved it according to feedback, but the pilot scheme identified the product size needed modification to fit almost all smart phones.
A person smiling for the cameraDescription automatically generated
PhoneHug® is disrupting a $30 billion phone theft industry, with up to 2000 phones being stolen every day in the UK and over 3 million phones being lost or damaged every year. PhoneHug® is intended to help reduce this risk and enhance people's lives, so they can relax and enjoy their activity, knowing their phone and data are safe.
The silicone phone holder is available in eight colours with a choice of lanyards and can attach to a belt loop, hang around the neck, the wrist, a bag strap or just be hung up.
A group of people posing for the cameraDescription generated with very high confidence
PhoneHug® designer Sam Fairbrother says:
The PhoneHug® has the edge on the market because it's the only phone holder that: has a strong and robust loop; grips tightly to the phone; can be easily fitted and removed; is compatible with the vast majority of smartphones.
Compostable cellophane is used on all lanyard products and we aim to be using compostable packaging for all products by the end of 2019.
Giving back is a large part of our drive, to date PhoneHug® has helped a number of charities including; Help for Heroes, Future Dreams, South Manchester Rehome & Rescue, Girl Guide volunteers and local fund-raising events. We look forward to helping more communities, charities and environmental projects."
The retail price is £8.95 per PhoneHug®. An affordable item and ideal stocking filler gift! Available here: https://phonehug.co.uk/collections/all
For most this price it is a no-brainer, the price of one month's phone insurance.
The UK spent £5million on repairing smartphones in the last 2 years.
3 million Brits damaged or broke their phone last year.
500,000 people in the UK have their phone stolen every year.
Order here: https://phonehug.co.uk/
Stockist info: https://phonehug.co.uk/collections/all
Lanyards RRP: From £3.45
PhoneHug® RRP: £8.95

Audible.
With Mother's Day at the end of the month, Audible could be the perfect gift guide for anyone looking to treat their Mum to something a bit different. An Audible membership could be a unique alternative to the usual flowers and chocolate Mum's get every year.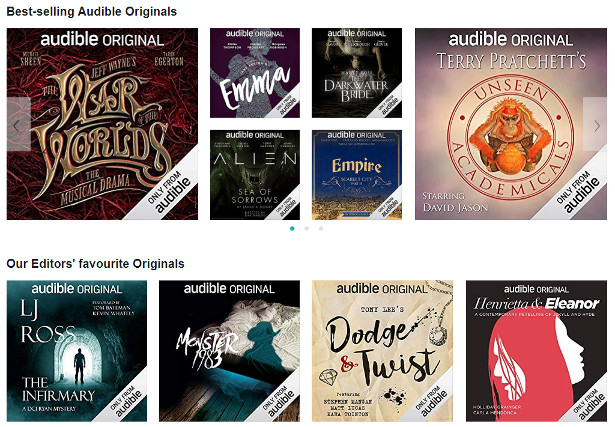 With over 300,000 audiobooks, dramas and exclusive podcasts to choose from, the gift of an Audible membership is a uniquely creative choice for lovers of all things audio. Whether you pick a one month (£7.99), three month (£23.99) or twelve month membership (£69.99 and 25% discount), huge savings can be made with up to 60% off selected audiobooks, a free credit each month and access to daily deals.
Browse all Audible's gifting options at: www.audible.co.uk/ep/giftcentre
See below for a list of well-known favourites narrated by world-famous actors, critically acclaimed Audible Original podcasts and audio-exclusive titles, hand-picked by Audible's editors.
Perfect for both well-planned and last minute shoppers, to purchase a Mother's Day gift with a twist, that'll last.
Our Top Picks
Possession
By A. S. Byatt
Narrated by Samuel West
Winner of the Booker Prize 1990
Possession is an exhilarating novel of wit and romance, at once a literary detective novel and a triumphant love story. It is the tale of a pair of young scholars investigating the lives of two Victorian poets.
Following a trail of letters, journals and poems they uncover a web of passion, deceit and tragedy, and their quest becomes a battle against time.
Good Night Stories For Rebel Girls
By Elena Favilli and Francessca Cavallo
Narrated by Alicia Keys, Ashley Judd, Esperanza Spalding, Janeane Garofalo, Mozhan Marnò, Phillipa Soo, Rowan Blanchard, Samira Wiley
What if the princess didn't marry Prince Charming but instead went on to be an astronaut? What if the jealous stepsisters were supportive and kind? And what if the queen was the one really in charge of the kingdom?
Good Night Stories for Rebel Girls introduces us to 100 remarkable women and their extraordinary lives, from Ada Lovelace to Malala, Elizabeth I to Serena Williams. Empowering, moving and inspirational, these are true fairy tales for heroines who definitely don't need rescuing.
West Cork
Created by Sam Bungey and Jennifer Forde
This much we do know: Sophie Toscan du Plantier was murdered days before Christmas in 1996, her broken body discovered at the edge of her property near the town of Schull in West Cork, Ireland. The rest remains a mystery.
The Times: "Is West Cork the new Serial? No, this murder mystery is far better."
Marie Claire: "A captivating investigative feature that fans of Serial and Making A Murderer will devour."
Becoming by Michelle Obama
By Michelle Obama
Narrated by Michelle Obama
An intimate, powerful, and inspiring memoir by the former First Lady of the United States.
In a life filled with meaning and accomplishment, Michelle Obama has emerged as one of the most iconic and compelling women of our era. As First Lady of the United States of America – the first African American to serve in that role – she helped create the most welcoming and inclusive White House in history while also establishing herself as a powerful advocate for women and girls in the United States and around the world, dramatically changing the ways that families pursue healthier and more active lives and standing with her husband as he led America through some of its most harrowing moments. Along the way, she showed us a few dance moves, crushed Carpool Karaoke, and raised two down-to-earth daughters under an unforgiving media glare.
In her memoir, a work of deep reflection and mesmerizing storytelling, Michelle Obama invites listeners into her world, chronicling the experiences that have shaped her – from her childhood on the South Side of Chicago to her years as an executive balancing the demands of motherhood and work to her time spent at the world's most famous address. With unerring honesty and lively wit, she describes her triumphs and her disappointments, both public and private, telling her full story as she has lived it – in her own words and on her own terms. Warm, wise, and revelatory, Becoming is the deeply personal reckoning of a woman of soul and substance who has steadily defied expectations – and whose story inspires us to do the same.
Sense & Sensibility – narrated by Rosamund Pike
By Jane Austen
Narrated by Rosamund Pike
In this Audible Exclusive production, Academy Award® nominee Rosamund Pike (Gone Girl) narrates one of Jane Austen's most beloved works, Sense and Sensibility. In this timeless tale of misguided romance and heartbreak, two teenage heroines must overcome the pitfalls of Georgian England's high society in order to achieve the love and happiness they seek. The admiration that Pike has for Austen's work is shown clearly through this passionate delivery of Austen's first published novel.
"The more I know of the world, the more am I convinced that I shall never see a man whom I can really love."
Jane Austen's first published novel, Sense and Sensibility, tells the classic tale of love and heartbreak in late 18th-century England. The story follows the romantic trials and tribulations of the daughters of the recently widowed Mrs. Dashwood as they encounter, and learn to handle, the emotionally reckless male characters of Georgian society. In order to find happiness, the two teenage heroines (Marianne and Elinor) must each learn to navigate through a life where status and money govern the rules of love.
A true classic of English literature, Sense and Sensibility is written with all the hallmarks of Austen's style, providing strong female protagonists, great irony and wit, and showcasing her superb talent for character creation and dialogue.
JOURNEY INTO UNCHARTED WATERS WHEN AQUAMAN
ARRIVES ONTO 4K ULTRA HD, 3D, BLU-RAY™ AND DVD
ON APRIL 8 AND DIGITAL DOWNLOAD ON APRIL 6
The 4K Ultra HD, 3D Blu-ray and Blu-ray feature a sneak peek of the upcoming DC Super Hero film SHAZAM!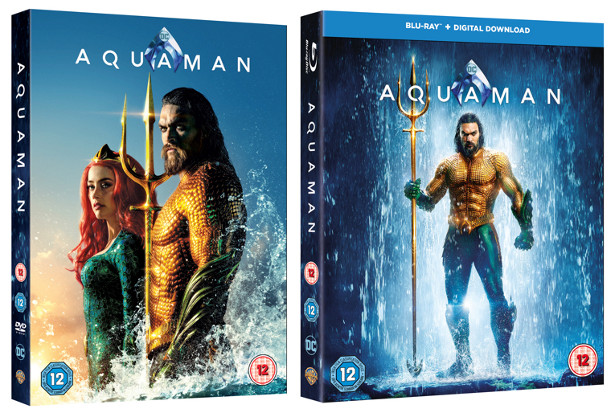 The ocean comes alive when "Aquaman" arrives on Digital Download from April 6 and on 4K Ultra HD, 3D Blu-ray, Blu-ray and DVD on April 8. From Warner Bros. Home Entertainment, DC and director James Wan comes an action-packed adventure that spans the vast, visually breathtaking underwater world of the seven seas, "Aquaman," starring Jason Momoa ("Justice League," TV's "Frontier," TV's "Game of Thrones") in the title role.
"Aquaman" also stars Amber Heard ("Justice League", "Magic Mike XXL"), Oscar nominee Willem Dafoe ("Platoon", "Spider-Man 2"), Patrick Wilson ("The Conjuring" films, "Watchmen"), Dolph Lundgren ("The Expendables" films), Yahya Abdul-Mateen II (TV's "The Get Down"), Oscar winner Nicole Kidman ("The Hours", "Lion"), Ludi Lin ("Power Rangers") and Temuera Morrison ("Star Wars: Episode II – Attack of the Clones", "Green Lantern").
Wan directs from a screenplay by David Leslie Johnson-McGoldrick ("The Conjuring 2") and Will Beall ("Gangster Squad," TV's "Training Day"). The story is by Geoff Johns, Wan and Will Beall, based on characters from DC's Aquaman created by Paul Norris and Mort Weisinger. "Aquaman" is produced by Peter Safran and Rob Cowan, with Deborah Snyder, Zack Snyder, Jon Berg, Geoff Johns and Walter Hamada serving as executive producers.
Wan's behind the scenes team includes Oscar-nominated director of photography Don Burgess ("The Conjuring 2," "Forrest Gump"), five-time editor Kirk Morri ("The Conjuring" films, "Furious 7," the "Insidious" films) and production designer Bill Brzeski ("Furious 7"). They are joined by costume designer Kym Barrett ("The Matrix" trilogy, "The Amazing Spider-Man") and composer Rupert Gregson-Williams ("Wonder Woman").
Warner Bros. Pictures Presents a Safran Company Production, a James Wan Film, "Aquaman." The film will be distributed worldwide by Warner Bros. Pictures, a Warner Bros. Entertainment Company.
The 4K Ultra HD, 3D Blu-ray and Blu-ray of "Aquaman" will include a three minute sneak preview of "Shazam!," the upcoming live action feature film starring Zachary Levi as the DC Super Hero. The film will be released in cinemas on April 5, 2019.
The 4K Ultra HD Blu-ray disc of "Aquaman" will feature Dolby VisionTM HDR that dramatically expands the color palette and contrast range and uses dynamic metadata to automatically optimize the picture for every screen, frame by frame. The 4K Ultra HD Blu-ray disc of "Aquaman" will also feature a Dolby Atmos® soundtrack remixed specifically for the home theater environment to place and move audio anywhere in the room, including overhead. To experience Dolby Atmos at home, a Dolby Atmos enabled AV receiver and additional speakers are required, or a Dolby Atmos enabled sound bar. Dolby Atmos soundtracks are also fully backward compatible with traditional audio configurations and legacy home entertainment equipment.
Fans can also own "Aquaman" via purchase from digital retailers beginning April 6.
SYNOPSIS
The Atlantean child Orin, son to the Queen of Atlantis (Nicole Kidman), was abandoned as an infant and left to die; however, he was rescued and raised by a kindly lighthouse keeper. The keeper (Temuera Morrison) adopted the boy as his own son, renaming him Arthur Curry (Jason Momoa). Able to survive the harshest depths of the ocean and on the surface world above, the child of two worlds grew to be a hero to both eventually returning to Atlantis to become their King in addition to being a founding member of the Justice League as Aquaman!
BLU-RAY AND DVD ELEMENTS
"Aquaman" 4K Ultra HD, 3D Blu-ray and Blu-ray contains the following special features:
Going Deep Into the World of Aquaman
Becoming Aquaman
Aqua Tech
Atlantis Warfare
The Dark Depths of Black Manta
Heroines of Atlantis
Villaneous Training
Kingdoms of the Seven Seas
Creating Undersea Creatures
A Match Made in Atlantis
Scene Study Breakdowns
Exclusive Sneak Peek of Shazam!
"Aquaman" DVD contains the following special feature:
James Wan: World Builder-James Wan has created one of DC's most ambitious films. With his help, we'll take a deeper look at the inherent challenges and solutions James faced in both performances and visual effects in order to bring a new world to life.
DIGITAL DISTRIBUTION ELEMENTS
On April 6, "Aquaman" will be available to own in high definition and standard definition from select digital retailers.
#Aquaman
Facebook.com/AquamanMovie
Twitter.com/AquamanMovieUK
BRITISH CHOCOLATIER CHOC ON CHOC CREATES CHARMING GIFTS PERFECT FOR MUM THIS MOTHERING SUNDAY
Treat mum to a special gift this Mother's Day (Sunday 31st March 2019) with an assortment of delicious handmade Belgian chocolates from the artisan Bath-based chocolatier Choc on Choc (www.choconchoc.co.uk).
Choc on Choc's Mother's Day range is a collection of mums favourite things – from afternoon tea to prosecco and gin and tonics – all made from pure Belgian chocolate. It is created using Choc on Choc's patented production method that layers chocolate on top of chocolate and allows its master chocolatiers to produce any design imaginable.
Chocolate Afternoon Tea: £30
(www.choconchoc.co.uk)
This delicious twist on a traditional afternoon tea includes white chocolate cucumber sandwiches and scones with an oozing raspberry sauce middle, a mini pot of jam all presented on a Belgian dark chocolate slate. Those wanting an extra special treat can add a bottle of prosecco for £16.
Mini Biscuits: £5
(www.choconchoc.co.uk)
This 'mini' collection of five solid chocolate biscuits features tea-break favourites including a buttery Custard Cream, decadent Bourbon, fun Party Ring, gooey Jammie Dodger and a Pink Wafer. Handmade from the finest Belgian milk and white chocolate, these best-selling biscuits are the perfect chocolate gift for a very special mum!
Personalised Notes for Mum : £24
(www.choconchoc.co.uk)
Delicious personalised chocolate messages made from Belgian white and milk chocolate and topped with edible icing paper; tell us your special message for that extra personalised touch.
There's Gin In My Teapot Chocolate Tea Party Set: £20
(www.choconchoc.co.uk)
The perfect gift for any mum whose favourite tipple is a gin & tonic. The There's Gin In My Teapot Chocolate Tea Party Set is a non-alcoholic treat that contains everything needed to mix that classic G&T: a chocolate tonic bottle, a Gin 'Teapot' and a mini chocolate cup and saucer.
Personalised Chocolate Wine Bottle: £15
(www.choconchoc.co.uk)
Personalised with a special message of your choice, this pure chocolate wine bottle replicates the real thing and provides a lovely gift for any wine lover.
Best Mum Chocolate Truffle Box with Truffles, £14
(www.choconchoc.o.uk)
Show your mum how much you care with our deliciously decadent, 'Best Mum' selection box! The letters are made from white Belgian chocolate surrounded by eight scrumptious truffles to provide a perfect Mother's Day gift for the lady with a sweet tooth.
Best Mum Chocolate Hamper £24
(www.choconchoc.o.uk)
This decadent hamper features a selection of gift chocolate boxes for mum, including a 'Best Mum' pack as well as a selection of strawberry champagne truffles and the brand's best-selling flower, cupcake and vintage teacup designs.
Website: www.choconchoc.co.uk
Instagram: @ChocOnChoc
Facebook: www.facebook.com/Choc-on-Choc
For all media enquiries, image or sample requests, please contact PALM PR:
Hayley Taylor: hayley.taylor@palm-pr.com / 0207 871 6734
Emma Hukin: emma@palm-pr.com / 0207 871 6734
The Choc on Choc range is full of contemporary innovations. The chocolates are available in all shapes and sizes and, for the inventive, there is the Melt & Make series, which allows aspiring chocolatiers to produce their own creations, including edible versions of London landmarks.
Choc on Choc is renowned for this bespoke chocolate experience. It provides a personalisation service that allows customers to create their very own chocolate boxes, complete with individual messages.
Indeed, their chocolatiers will even build show stopping unique Willy-Wonka style creations, earning them a number of A-list fans along the way, including Michael McIntyre and members of the Royal Family. Both Sting and Nicholas Cage have visited Choc on Choc, requesting that the team create edible models of their English homes.
The company was founded by father and daughter duo, Kerr Dunlop and Flo Broughton, around the family kitchen table in 2003. A serial inventor, Kerr created the original layering technique that produces Choc on Choc's distinctive designs and still handcrafts the individual moulds, which bring shape to the delicious Belgian chocolate. Flo is a mother of two young children and launched the business shortly after graduating, growing the organisation from the original pair to a team of 35.
Over a decade on, their chocolatiers still use the same artisan technique that was pioneered in 2003, creating over 63,000 chocolates a week and over 46 tonnes of chocolate a year. The brand only works with ingredients of the highest quality and naturally coloured products to suit all diets.
The complete Choc on Choc range is available to purchase online, for nationwide delivery, from choconchoc.co.uk.
The brand's products are also stocked in selected retailers, including Booths, John Lewis, Harvey Nichols, Harrods, Waitrose, Lakeland and Fortnum and Mason.
GIFT MEMORIES THIS MOTHER'S DAY
WITH FLIGHTGIFTCARD & HOTELGIFT

Make sure you're the favourite this Mother's Day by giving Mum the gift of travel, with the world's only cross-airline flight gift card or the number one hotel gift card
Say thank you to well-meaning mamas this Mother's Day with the gift of travel… Flightgiftcard or Hotelgift will create memories that will last forever.
Flightgiftcard gives mums complete freedom to choose and book flights that suit them, with over 300 airlines, flying to 980 destinations in 70 countries worldwide.
Likewise, Hotelgift allows them to choose accommodation from over 110,000 hotels in 170 countries across the globe. From boutique spa hotels, to international hotel brands, offering everything from city hi-rises to rural retreats.
For siblings, clubbing together to offer the gift of travel this Mother's Day couldn't be easier. Simply purchase a Hotelgift or Flightgiftcard (or big-hearted broods can gift both!) and add the desired value, providing Mum with a practical and personal gift that she can redeem online, anytime (so long as it's within 24 months).
Flights and hotels often take up a huge chunk of the price of a holiday, so for any mum that likes to travel, a Hotelgift or Flightgiftcard is a great option for grateful and adoring sons and daughters. They've invariably shelled out copious amounts in the past to take us on holiday, so what a perfect way to give back…!
How Flightgiftcard & Hotelgift work:
Purchase a Flightgiftcard or Hotelgift card online and add the desired monetary value.
To deliver the delight, choose from a customisable digital gift card that can be emailed to the recipient or printed for hand delivery; a luxury printed gift card with a handwritten message*; or for more impact, record a video greeting to send alongside your ecard.
The Flightgiftcard can be redeemed via the Flightgiftcard website. The Hotelgift card can be redeemed via the Hotelgift website.
For more information or to purchase your Flightgiftcard or Hotelgift, visit www.flightgiftcard.com or www.hotelgift.com respectively.
*Shipping for the physical gift card takes 2-4 working days.

The Ultimate Droodles Compendium: The Absurdly Complete Collection of All the Classic Zany Creations of Roger Price Arranged and annotated by Fritz Holznagel Foreword by Leonard Maltin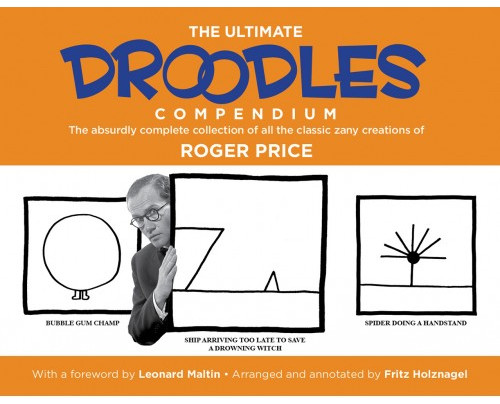 NEW BOOK BRINGS BACK THE FUNNIEST FAD OF THE 1950s – AND RE-INTRODUCES A FORGOTTEN GENIUS OF AMERICAN COMEDY
"I'm so pleased that Roger Price is being rediscovered by new generations who haven't seen his work before. It's brilliant!" — Carl Reiner, nine-time Emmy winner and creator of The Dick Van Dyke Show
Before he delighted fans with Mad Libs, comedian Roger Price invented Droodles — absurdly funny drawings that joined hula hoops and UFOs as one of the biggest fads of the 1950s. At the peak of their popularity, Droodles had their own TV show, daily newspaper column, bestselling books, and even cocktail napkins. But Droodles — and the remarkable legacy of Roger Price — have been forgotten by all but a few diehard fans. Until now. On March 6th, 2019 — what would have been Roger Price's 101st birthday — Tallfellow Press will release The Ultimate Droodles Compendium: The Absurdly Complete Collection of All the Classic Zany Creations of Roger Price, arranged and annotated by Emmy-winning writer Fritz Holznagel and featuring a foreword by America's best-known film historian, critic, and author, Leonard Maltin. Featuring over 350 hilarious Droodles — from the most popular to the wonderfully obscure and even "Kinda Croodles" (that are more than a wee bit insensitive from our modern viewpoint) — The Ultimate Droodles Compendium is the first and only full retrospective of Price and his creations. In The Ultimate Droodles Compendium, longtime fans and newbies alike will be captivated by this forgotten genius of American comedy. In a section titled "A Brief History of Roger Price and Droodles," Holznagel dives deep to reveal Price's West Virginia coal country roots, radio years in Los Angeles and Chicago, four years writing
gags for comedian Bob Hope during World War II, creative partnership with Leonard Stern that led to Mad Libs, and wild, wit-fueled journey to selling more copies than Ian "James Bond" Fleming. Price co-founded a publishing company (Price Stern Sloan) that would be acquired by Penguin Putnam, lived in a penthouse on Central Park West, married (and divorced) four women from three continents, and blazed a twisty trail for generations of comedians to come. "Cartoons and graphic novels are now high art, but it wasn't always that way," shares Tallfellow Press publisher and president Claudia Sloan – who called Price "Uncle Roger." "Droodles were pioneering in their use of drawings and illustration as timelessly funny 'smart' humor." Roger's impact is confirmed in interviews with figures from comedy legend Carl Reiner to Mark Frauenfelder and Carla Sinclair, co-founders of the hit website Boing Boing. "Hilarious as they are, Droodles have actually been used by scientists, psychologists, and even National Geographic as research and educational tools," Sloan continues. "Because they're both simple and complex, they've been used to foster imagination and humor in kids and to prompt memory and cognitive skills in adults. The delight of Droodles is that there's something for everyone." (Or as Roger's Mad Libs partner Leonard Stern put it: "The best thing about Droodles is that anyone can do them, and the worst thing is that everyone does.") This is a one-of-a-kind collection of humor and history. Millennials and Baby Boomers alike are in for a treat with the release of The Ultimate Droodles Compendium, which will be available in paperback wherever books are sold in Spring 2019.
ABOUT ROGER PRICE: Roger Price's Droodles books sold more than 1 million copies between its debut in 1953 and his death in 1990. His Mad Libs have sold more than 150 million copies (and counting!) since he cocreated them with Leonard Stern in 1958. Price's career was packed with other landmarks: touring Europe with Bob Hope, appearing with Steve Allen on the original Tonight Show, doing standup comedy at the Village Vanguard and publishing the cultural critiques In One Head and Out the Other and The Great Roob Revolution. Always funny and often provocative, Price was one of America's most original comic voices.
ABOUT TALLFELLOW PRESS: Tallfellow Press was founded by Leonard Stern and Larry Sloan after the acquisition of Price Stern Sloan – the classic West Coast publisher of books like Mad Libs, Droodles, Murphy's Law, How to be a Jewish Mother, the Serendipity Series, the World's Worst Jokes series, the Mr. Men and Little Miss series and the Wee Sing series. Still headquartered in Los Angeles, Tallfellow Press now offers an eclectic mix of Hollywood industry how-to's and histories, inspirational, selfhelp, and children's books. Website: http://www.tallfellow.com/
The Ultimate Droodles Compendium will be released in paperback on March 6, 2019, and available wherever books are sold. Pre-order it today on Amazon.
ADVANCE REVIEW COPIES OF THE ULTIMATE DROODLES COMPENDIUM AVAILABLE UPON REQUEST
MOTHER'S DAY: Jaisalmer Indian Craft Gin would be an individual gift
This Mother's Day you could treat your Mum to Jaisalmer Indian Craft Gin, which was launched in the UK at the end of last year. Triple distilled at one of India's oldest distilleries and handcrafted in the foothills of the Himalayas, Jaisalmer Indian Craft Gin is "the whole of India in one bottle" with a recipe that combines the ancient knowledge of herbs and spices, vibrant juniper berries and hand-picked botanicals from all four corners of India.
A deliciously easy cocktail is The Jaisalmer Peppertini: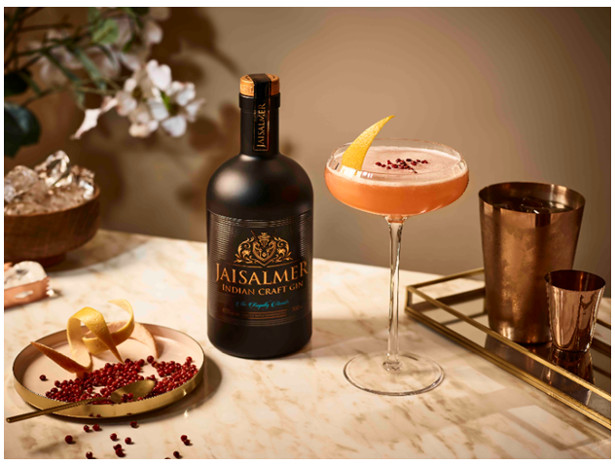 Pour 50ml Jaisalmer Indian Craft Gin, 20ml Pink Peppercorn Syrup, 20ml fresh lemon juice and 40ml pink grapefruit juice into a shaker, shake and double strain into a pre-chilled coupe glass. Garnish with a quarter slice of pink grapefruit.
(To make the peppercorn syrup: add crushed pink peppercorns to a simple Monin sugar syrup to infuse).
Jaisalmer Indian Craft Gin is available from thewhiskyexchange.com
RRP: £35.45 for a 70cl bottle https://www.thewhiskyexchange.com/search?q=Jaisalmer+Indian+Craft+Gin
With the nation's love of baking and cake making at an all-time high
Rosalind Miller Cake School Launches Sell-Out Baking & Cake Decorating Diploma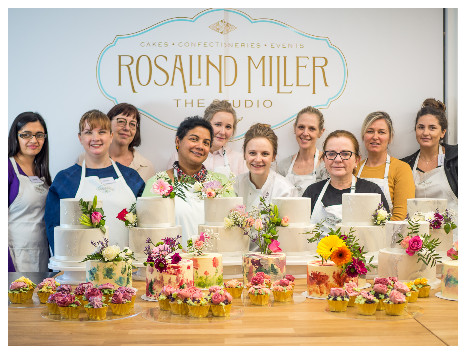 Students from the first sold out Diploma module
The newly opened Rosalind Miller Cake School has launched a brand new Master Diploma in Cake Baking and Decorating. Due to popular demand and the first dates selling out in just a couple of weeks, new dates have now been released up to October 2019.
Our Diploma offers students an exciting opportunity to learn all the skills and industry 'know-how' we've developed over the years, with Rosalind's 20+ years of experience in the design and cake industry.
We'll be teaching everything you need to know about making the most beautiful cakes and sweet treats, from the perfect sponge recipes to an array of on-trend and core decorating techniques.
As a fully functioning kitchen we'll be teaching our students the exact same commercial methods we use within our own production team, ensuring that they learn how to make cakes to the highest professional standard.
We also want to share more than just 'the kitchen' side of cake making, so we've included classes on other important topics such as our Diploma module in Design, Business, and Photography,andso much more.
Our ethos is to develop each individual students' own style so that they have the confidence, craftsmanship and knowledge to produce their own stunning and delicious designs, not only mastering the craft of cake-making, but also how to design their own cakes and build their own beautiful portfolios, and even set up their own businesses.
The Diploma:
Broken down into five separate modules, students can choose to take as many as they like and in the order that they choose.
Master Diploma in Cake Baking & Decorating– all 5 modules
The Foundations of Baking & Decorating– 5 days
Essential Techniques for Wedding Cakes & Favours– 6 days
The Complete Dessert Table– 5 days
Floral Wedding Cake– 5 days
Design, Business & Photography– 3 days
The Masterclasses:
As well as our Diploma, students can choose from a variety of one to three day Masterclasses covering all aspects of the industry, from Baking Fundamentals, to Vegan Baking, Contemporary Decorating Techniques and lots more. These classes are perfect for anyone looking to enhance existing skill sets, learn new on-trend techniques or just to come along for a fun day making cakes. The full list of Masterclasses is available online.