Roses J
www.rosesonly.co.uk/collections/mothers-day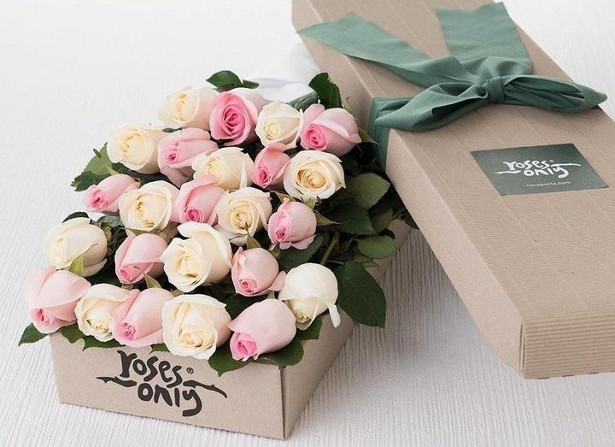 Our mother's do so much for us, so it would only be right to return that love and celebrate her on Mother's Day with a stunning rose arrangement with flower delivery across the UK. Roses are a classic and symbolic way to express your deep appreciation and love. Select a Mother's Day rose delivery to make your mum smile.
Popular Mother's Day flowers include pastel pink and bright pink roses as they represent admiration, gentleness, sweetness, grace and joy – the essence of a mother's love. Roses Only offers a selection of 12 to 36 rose gift boxes for both simple and bold gestures of love, respect and appreciation.
Make your Mother's Day flower delivery extra special with our selection of premium gift add-ons such as luxury chocolates and a long stem vase to elegantly display a freshly delivered bouquet.

Hive Bedding! Buzzing with creativity! Really high quality bedding that Mum would be eternally grateful for this Mother's Day!
www.hivebedding.com
FACEBOOK | TWITTER | INSTAGRAM | PINTEREST
Hive Bedding are Buzzing with creativity
At Hive our design team are buzzing with creativity. The Hive recipe of Honesty, Innovation, Vibe & Energy are just some of the ingredients we use to create our fantastic products.
We realise you are all busy bees & after a long, hard day you just want to cosy up in bed feeling snug & warm. We hope you enjoy our quality bedding & it helps you to sleep easy.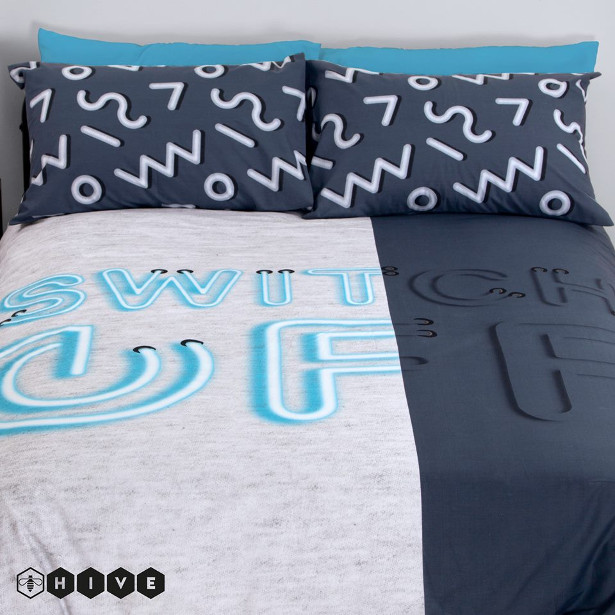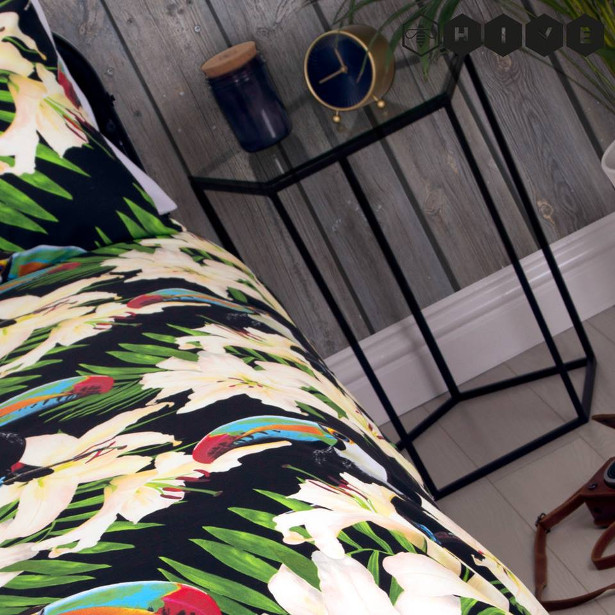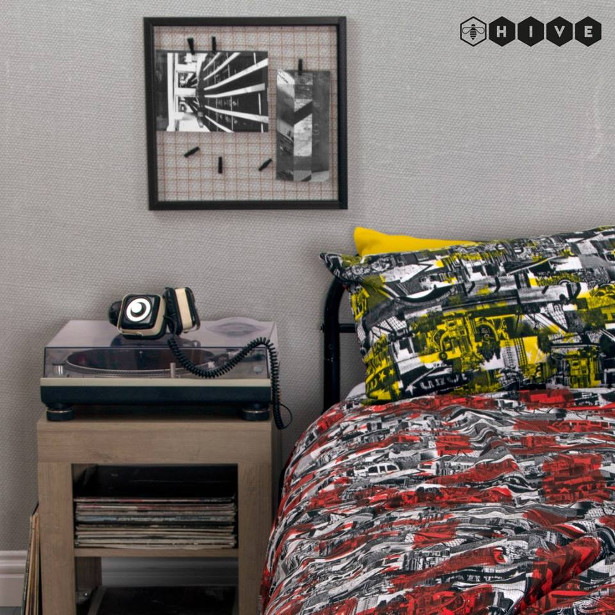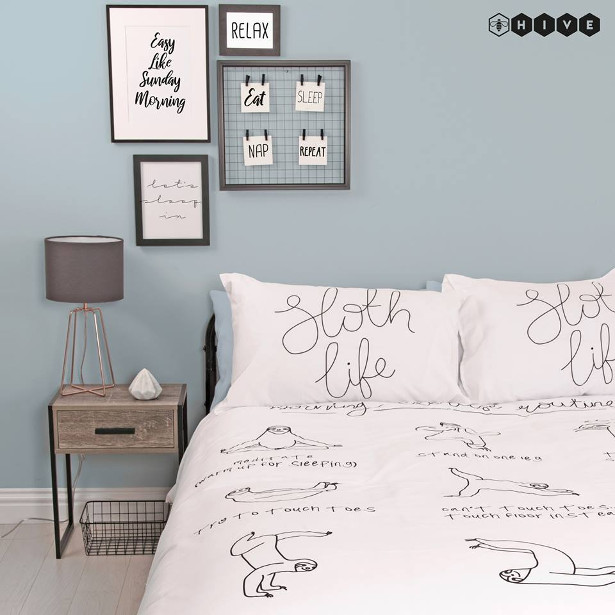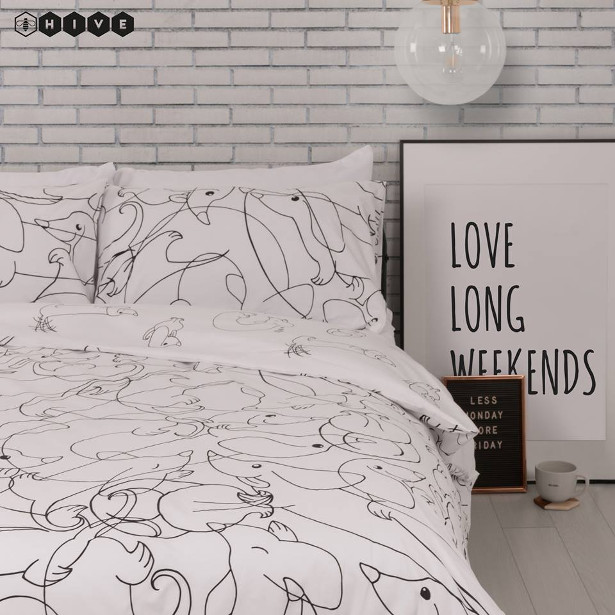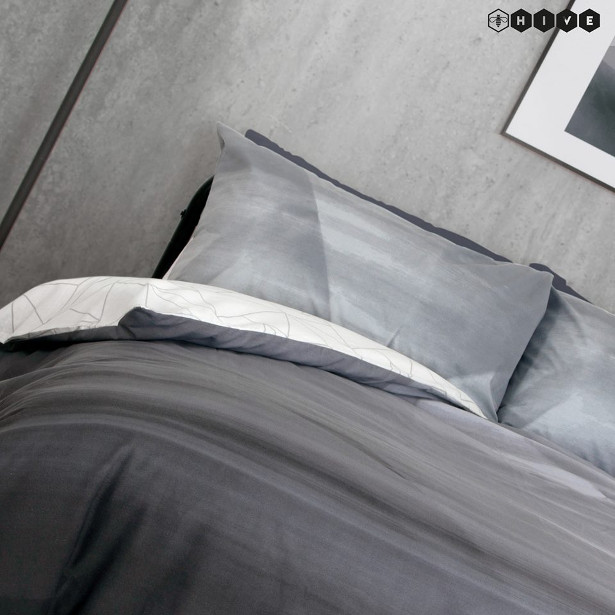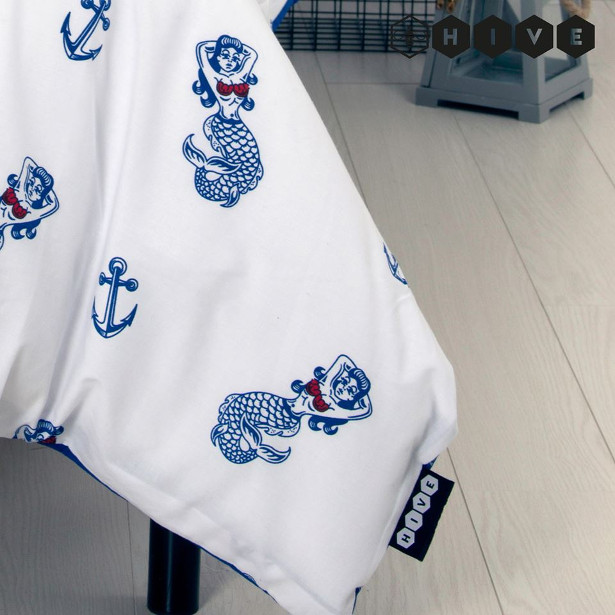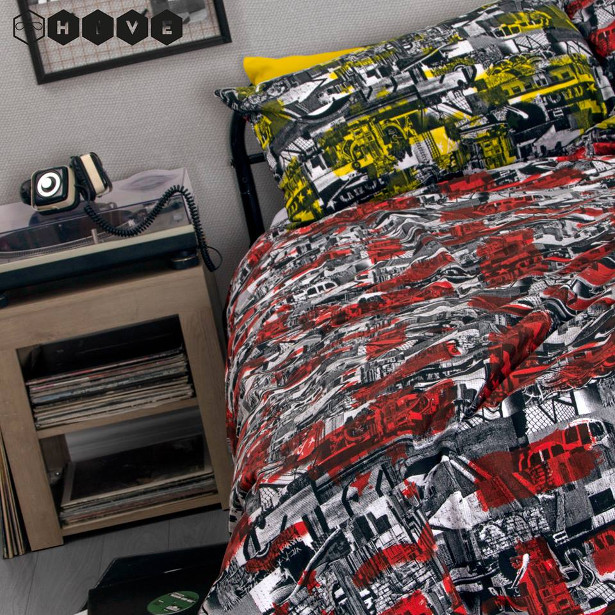 Mum's the Word at Mustard & Punch
For those seeking the perfect way to spoil their mothers this March, Mustard & Punch in Honley has unveiled an indulgent three-course Mother's Day menu packed with locally-sourced ingredients to truly celebrate the occasion.
Treat her to a dining experience that tantalises the taste buds with a special menu on Sunday 31st March. The new offering is sure to charm – with a range of delicious dishes and delightful sweet treats which are testament to Mustard & Punch's commitment to championing the region's top producers.
Menu highlights include spiced pulled lamb shoulder with smoked aubergine and lamb moussaka and black olive sauce; curried Whitby smoked haddock with potato gnocchi, coriander crumb and fennel pakoras; roast sirloin of Yorkshire beef and all the trimmings; and Cornish brie fritters with baked Jerusalem artichokes, heritage carrots and crisp kalettes. Win some extra brownie points with a selection of dessert-favourites to finish – including warm chocolate brownie and orange curd ice cream; iced liquorice souffle with mulled cherry syrup; and sticky toffee pudding served with a butterscotch sauce and dark ale ice cream. Mum's will also receive a selection of house-made treats from the Mustard & Punch team to enjoy at home.
Located in the heart of Honley village, Mustard & Punch bistro has been recommended in the prestigious Good Food Guide for 2019 and is celebrating its 25th anniversary this year. Exciting, creative British menus are on offer that change according to the seasons, allowing the chefs to showcase the best that is available locally, all year round.
The three-course menu is priced at £25 per person. Call 01484 662066 to reserve a table.
Pimp Out Your Office!
Push creativity to that next level, allowing your imagination to flourish with the Pro Plus 36 from Varidesk, the hottest must have piece of tech for your workspace. Not only helping to smash those work goals, the Pro Plus 36 also has enormous benefits to succeed in your personal needs too.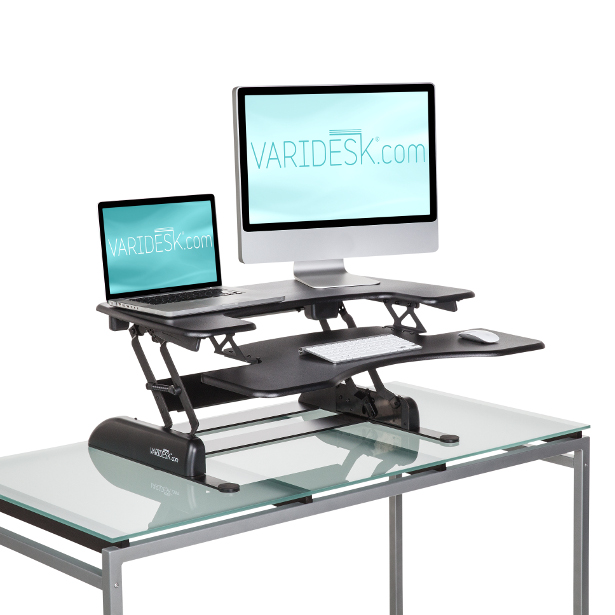 Entering a professional workspace for the first time along with the worry of paying off student loans can be a particularly stressful experience for many. Kit your office out with Varidesk's best-selling Pro Plus 36, a sit standing desk to help reduce some of those pressures. With its beautifully minimalistic, cutting edge design the Pro Plus 36 fits seamlessly into your space. Oozing style from head to toe it's ideal for a dual monitor system, as the two-tiered design allows you to separate your keyboard and mouse. Meanwhile the spring loaded boost and 11 different height settings ensures you find perfect level for standing.
It's out with the old and in with the new, for this fresh wave of working. Nowadays everything is about convenience, and the Pro Plus 36 does just that! Arriving fully assembled, no fuss, no hassle, go from sitting to standing in seconds. Not to mention make the most of each and every holiday day, helping reduce your number of sick days due to body discomfort, stress and much more so that you can really enjoy each and every holiday day to the max!
For the creators at Varidesk they are constantly on the lookout to upgrade your workspace, to create a better connection between you and your working environment. With this on trend piece of technology by your side if one this is for sure you'll never look back, as your colleague's eyes are green with envy.
The Pro Plus 36 is available to buy online for £365.00 from Varidesk.
Harley Street nutritionist, Rhiannon Lambert, debunks 12 common health and diet myths
VIDEO also available: Rhiannon Lambert and TV presenter, Mel Sykes, separate fact from fiction

When it comes to healthy eating, we are bombarded with conflicting messages every day. Is breakfast the most important meal of the day? Should we stop eating by 6pm? Is it healthier for us to go gluten-free?
A recent study revealed that half of Brits thinks that bread is bad for us. Over a fifth of men and women (21.25%) believe that long periods of exercise are better for you than short bursts, with a further 20 per cent avoiding food before working out. 13 per cent shun snacking after 6pm, with the belief that eating after dark can result in weight gain.
The national study of more than 2,000 adults, commissioned by healthy bread brand Burgen, is aiming to help tackle the confusion by busting today's most popular health myths and inspiring healthy eating attitudes. Leading nutritionist Rhiannon Lambert has separated fact from fiction on the following:
Is breakfast the most important meal of the day?
An hour's exercise is better for you than 15 minutes
Is cutting carbs the ONLY way that you can maintain a healthy weight?
You shouldn't eat after 6pm
You should NOT eat before your workout
Bread is bad for you
Wholegrains
Bread makes us bloat
You can only eat carbs after a workout
Carbs make you sleep poorly
Freezing bread reduces its nutritional value
Gluten-free bread is better for you than non-gluten free bread
Make mum spit out her tea this Mother's Day with Love Layla's hilarious designs!
Love Layla Designs puts a fresh twist on traditional Mother's Day cards, wrapping paper and gifts with designs that are clever, original and tea-spittingly hilarious.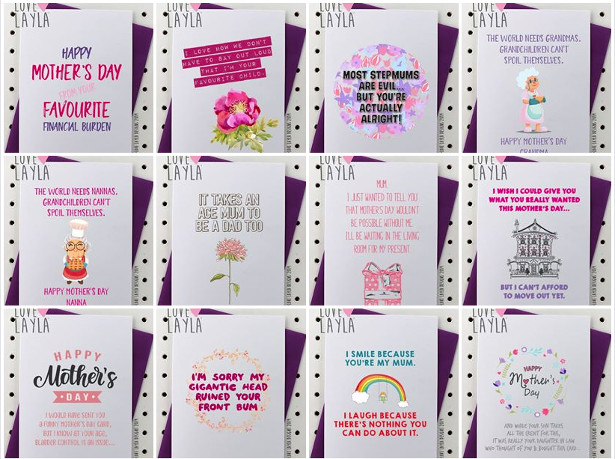 FACEBOOK | INSTAGRAM | TWITTER
The brand, which is growing in popularity, produces a range of inclusive cards so there is something for grandparents, single parents, step mums and even dads who deserve that special recognition on Sunday 31st March.
I Smile, £3.75
https://lovelayladesigns.co.uk/Smile_Laugh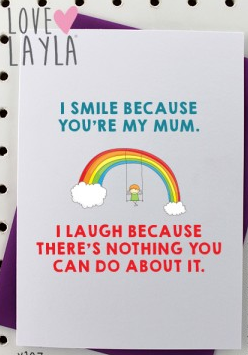 Enough of a Child, £3.75
https://lovelayladesigns.co.uk/Child_Gift_Enough
From your Fanny, £3.75
https://lovelayladesigns.co.uk/Fantastic_Fanny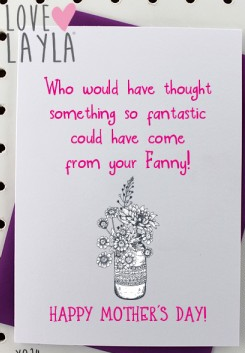 Work Mum £3.75
https://lovelayladesigns.co.uk/Work_Mum_Day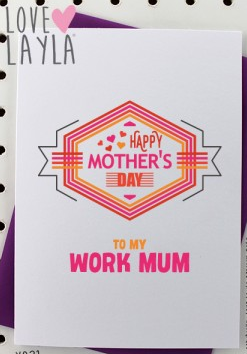 Front Bum, £2.75
https://lovelayladesigns.co.uk/Front_Bum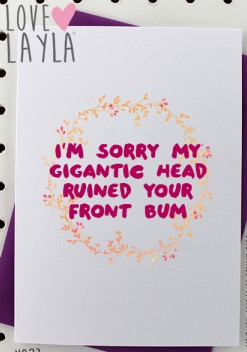 Mum Covered in Glitter, £3.75
https://lovelayladesigns.co.uk/Glitter_Awesome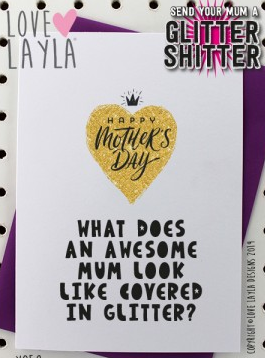 World Needs Grandmas, £3.75
https://lovelayladesigns.co.uk/Needs_Grandmas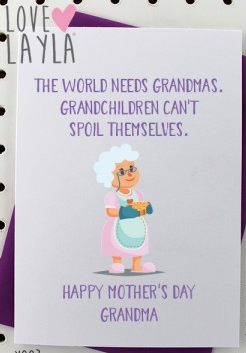 Best Effin Mum Wrap, £2.75
https://lovelayladesigns.co.uk/Best_Effin_Mum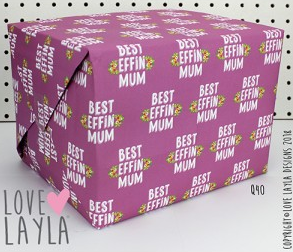 More Mother's Day goodies can be found on site at :- lovelayladesigns.co.uk/index.php?route=product/category&path=133.
Mothers Day's gift ideas to treasure forever from Susie Watson Designs Delight your Mum this Mother's Day with a beautiful, useful gift that lasts a lifetime from Susie Watson Designs.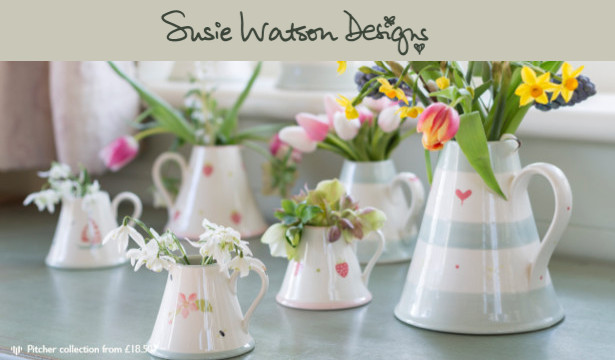 The Mother's Day Gift Collection is full of handmade pieces of art, all created by skilled artisans using traditional techniques. Choose from beautiful pottery, cushions, throws and accessories inspired by Susie Watson's love of the English garden and her travels to India.
Susie Watson Designs range of useful hand-painted pitchers, available in three different sizes, are an ideal Mother's Day gift as each can be displayed all year round as a decorative centre piece filled with seasonal pretty flowers, or as a milk or cream jug on a dining table.
Bring joy to your Mum on Mother's Day morning, and every morning by giving her a charming Apple Blossom design 'Mummy' mug which has been expertly hand-painted. For those that want to give an extra personalised gift with a name or date, this can be hand-painted on any pottery item – a treasured gift that will be kept for a lifetime.
For those that love to say it with flowers, Susie Watson's silk flower range includes large blooms of dahlias and roses, to delicate snowdrops and pink cyclamens. Alternatively, why not present your Mum with fresh Spring flowers on Mother's Day morning presented in the hand-painted Auricula design planter or jug. The choice of clear or green tinted glass flower bottles, available in four sizes, are also beautiful decorative items to display small flower arrangements picked from the garden or some statement single stems.
Available in-store at nine UK locations or online at www.susiewatsondesigns.co.uk
www.valentinakarellas.com
A knitwear brand focused on zero waste making process all the pieces are handmade to order, made in London.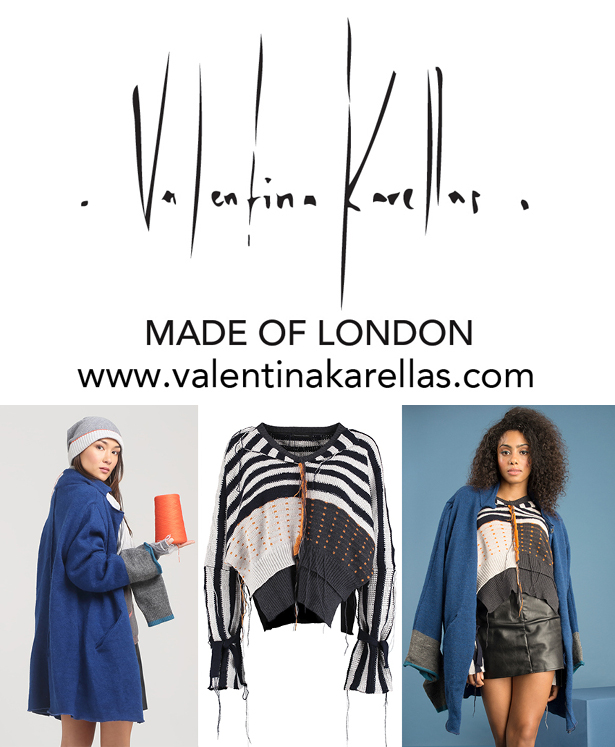 Pertwood launches its 100% organic muesli online.
Proof that sensitive farming not only tastes great, it's good for the land and its wildlife.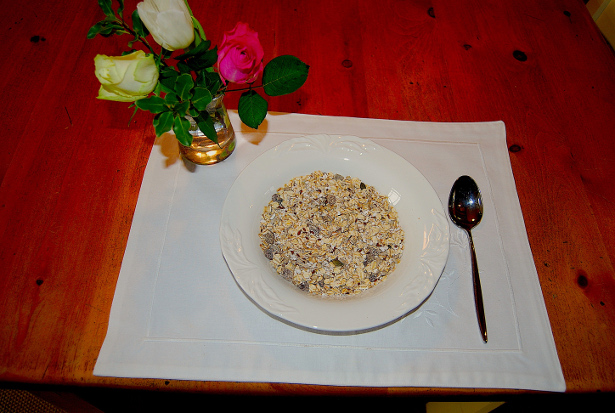 Pertwood Organic Farm has launched its 100% organic muesli online. Packaged in a recyclable box and biodegradable inner bag, the farm remains true to its commitment to promote and sustain a healthy environment.
The Pertwood team states it is catering to the mass of consumers who made it their business to demand their favourite organic breakfast cereal be made available again as it was no longer sold in supermarkets. The re-introduced fruit and seed muesli contains no added sugar or salt and is totally wheat-free. It is the same, tried and tested product, made from 100% British organically grown cereals.
Past consumers also asked for a bigger volume of muesli in each box, so to meet this request, Pertwood Organic Fruit and Seed Muesli now comes in a 1kg pack, (previously it was only available in a 650gm box).
Having adopted an artisanal approach to complement the organic integrity and wildlife-friendly ethos of Pertwood, the team goes live from 7 January 2019 to launch one of the UK's most popular organic brands online. The online price for 1kg of Pertwood Fruit and Seeds Muesli is £4.95. www.pertwood.co.uk To support the farm's environmental principles, a leaflet detailing some of the wildlife initiatives is included inside every box.
Locals are welcome to purchase their cereal directly from the farm.
All profits from cereals are directed to the Pertwood conservation programme.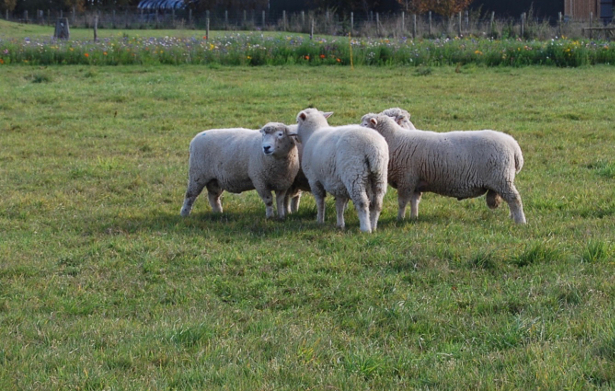 Pertwood is the second oldest and one of the largest organic farms in the UK, located on 2,600 acres of ancient downland. Harvesting oats, barley and other cereal crops, the soil is organically fertilised by the farm's beef cattle and a flock of some 1,800 sheep.
Wiltshire Life has shortlisted Pertwood in its Conservation Project of the Year category for its prestigious April awards event, and the farm's wildlife consultant, Nick Adams, has been shortlisted in the Countryside Champion of the Year category.
Pertwood's over 30-year tradition of organic farming has resulted in a wealth of wildlife residing in the unspoiled, chemical-free environment. The RSPB is keenly involved in monitoring the incredible variety of wildlife species that make this location their home.
The farm has the largest corn bunting population in the UK, where raptors, nightingales, skylarks and many other species reside in harmony. Deer, hare, foxes, badgers, a large range of beetles, bugs and other crawling creatures are a testament to the natural health of the soil.
A butterfly bank, in conjunction with a team of butterfly experts, has been created through the planting of butterfly-friendly plants, adding further increases of species for the farm and region.
In late summer and into autumn, the farm was a riot of colour, thanks to the wildflowers which are planted along the farm's border with the A350,
which is the main road between Warminster and Shaftesbury. This has proved a tourist attraction in its own right. Messages of appreciation for the scenic spectacle arrived daily from locals and new visitors to the region. An even larger area will be given over to wildflowers for 2019.
Pertwood's established Wildlife Matters newsletter is true to its philosophy of preserving the land and its creatures through every aspect of respecting the environment.
For further details and online sales go to: www.pertwood.co.uk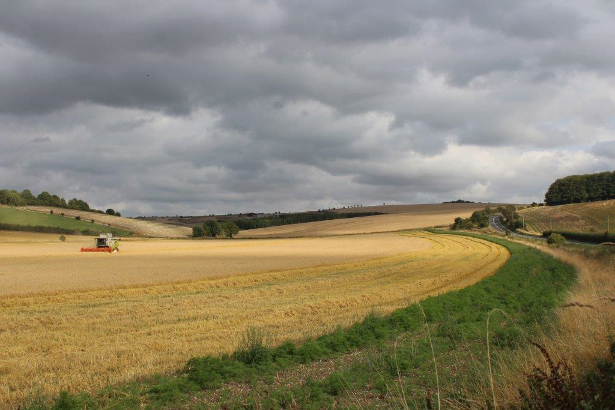 A Super Thoughtful Mother's Day Gift Surprise! SKINACADEMY Cucumber GEL EYE PATCHES! >> www.skin-academy.co.uk
INSTAGRAM | FACEBOOK | TWITTER
Skin Academy Gel Eye Patches CUCUMBER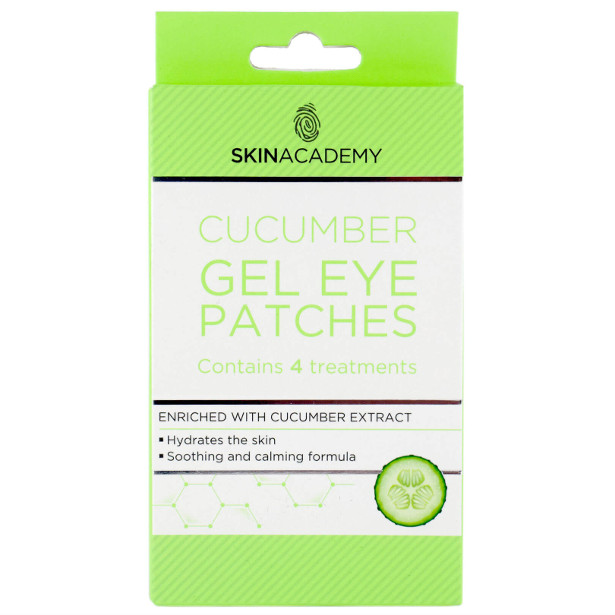 The Skin Academy Cucumber Gel Eye Patches contain cucumber extract which aids the thorough hydration and soothing of the skin, reducing tired, puffy eyes.
Directions for use:
Apply to clean, dry skin directly under the eye area. Leave the patch for 20-25 minutes. Gently remove the patch by carefully peeling it away from the edges. After removing the patches, massage the eye area using fingertips.
Skin Academy provide high quality skincare products at extremely affordable prices. Gel eye patches to face masks, foot socks to cleansers, we've got skincare routines covered!
Products
Gel eye patches
Face masks
Sheet masks
Foot socks
Cleansers
Lip masks
Sheet masks
eye cream
Facial Scrub
Facial Wash
Tattoo care
Tattoo moisturiser
INK'D
Facial Buffer Sponge
See more at :- www.skin-academy.co.uk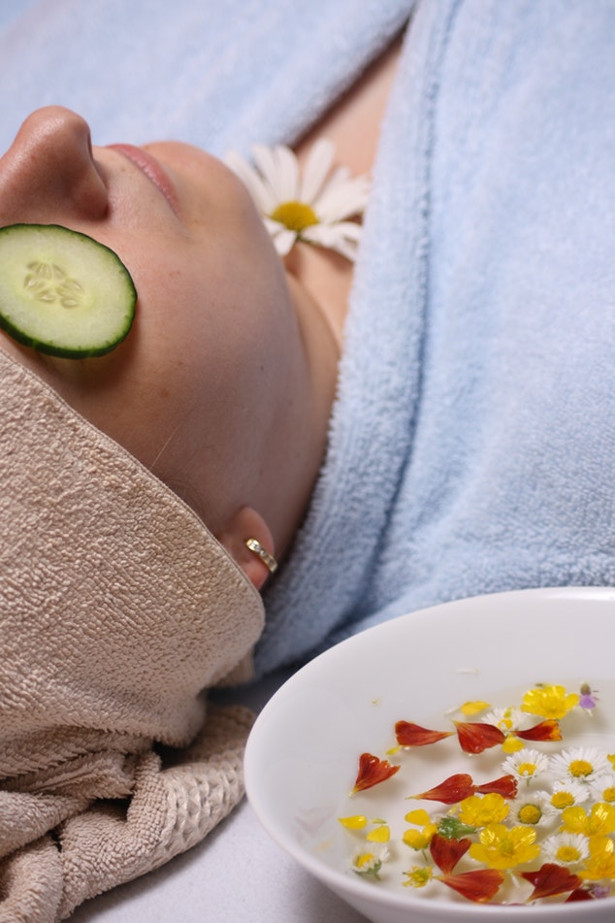 Motif's personalised products make perfect Mother's Day gifts!

The Motif app has only just launched in the UK, and offers people a quick way to produce personalised and professional photobooks, calendars and cards – the perfect gift to eternalise you or your loved one's favourite memories. Finally, people have a way to create one place for their honeymoon photos, the moment their other half proposed or special milestones with your little ones. These treasured moments make meaningful gifts to loved ones, and the sky is the limit for what these products could look like!
Winner of numerous awards including the prestigious German Design Distinction Award for pioneering contributions to international design, Studio William's cutlery has forms based around simplicity and sophistication.
Made using the finest quality stainless steel, it is the cutlery of choice for some of the hottest restaurants and hotels around.
In fact, Studio William's cutlery can be found in over 30% of Michelin Star restaurants and some of the world's most exclusive venues, from 10 Downing Street and the Sydney Opera House, to the Burj Al Arab in Dubai and the Mandarin Oriental in London.
So, if mum loves to entertain, then what better gift but 5-star tableware, loved by celebrities and celebrity chefs alike?
www.studiowilliam.com
Links to PRIZE offered
Product info page: https://studiowilliam.com/discover/karri/
Shop page (16 piece set – £100.00): https://studiowilliam.com/shop/award-winning/award-winning/karri-mirror-16-piece-cutlery-set
Softlips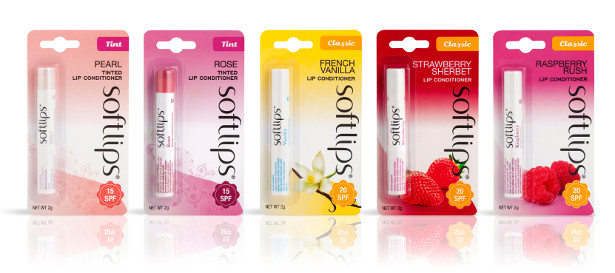 Softlips lip therapy has a unique glide on formula, can be worn over and under lipstick or gloss and won't melt in the sun. Softlips offers SPF protection from UVA and UVB rays to prevent dry, burnt or chapped lips. To top it off the Softlips tube is slim and compact in size, which is super convenient for any mom on the go! Sheer formulations are available in Strawberry Sherbet, Raspberry Rush and French Vanilla.
To add a touch of colour, tints are available in Bronze, Rose or Pearl.