THE PERFECT MUSIC FOR MOTHER'S DAY
OFFICIAL CLASSICAL NUMBER 1 CROSSOVER SOPRANO JOANNA FOREST RELEASES NEW ALBUM "THE RHYTHM OF LIFE" FOR THE WHOLE FAMILY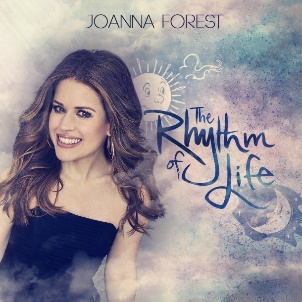 Release Date: 22 March 2019
RRP: Under £12.99
http://www.joannaforest.com
The Rhythm of Life, is the second album from Classical-Crossover Soprano Joanna Forest, who shot to fame in 2017 when she became the very first independent artist to go straight to Number 1 in the Official Classical Album Charts with a debut album.
The album takes the listener on musical story-telling adventure exploring a typical day in the life of a child through 12 glorious familiar tracks, from "When You Wish Upon A Star" to "Let's Go Fly a Kite" and "Because We Believe". The concept was driven by the scientific evidence that shows how music has a very positive effect in the development of children and the mental wellbeing of all.
This wonderfully nostalgic album brilliantly captures Joanna's talent, vocal range and refreshing approach to the genre. It will bring joy and fond memories to families, parents and children alike. The Rhythm of Life features crossover artist Paul Potts, children's presenter Andy Day, the Arts Symphonic Orchestra, Arts Voices which feature the country's top choral singers and musical theatre professionals, as well as children's choir All the Arts Theatre School. The album is released in time for Mother's Day.
NOW THAT'S WHAT I CALL MUM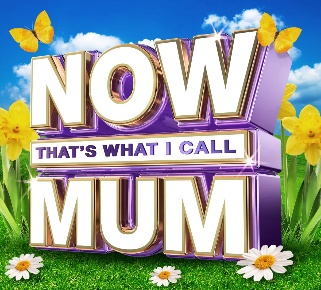 Release Date: 15th March
RRP Under: £15.00
https://www.nowmusic.com/album/now-thats-call-mum/
NOW That's What I Call Mum is set to be the UK's top selling compilation album this Mother's Day.
The ultimate collection of heartwarming songs – both timeless classics, and the beats of today – is the perfect gift to get your Mamma smiling from ear to ear! NOW's tender album will have you and your dearest mum skipping down memory lane to the rhythms of Destiny's Child, George Michael and Pharrell Williams. Sing her your praises with the epic voices of Celine Dion, Whitney Houston and Alicia Keys. Raise her up so she can float on mountains, with the loving words of Take That, Spice Girls and Robbie Williams. And as Sam Smith will tell you, although you might not be the only one, she certainly is the only Mum!
This Mother's Day brighten up her day with a vibrant collection of songs brought together with just her in mind! Also available on the NOW That's What I Call Music App at only £4.99 a month.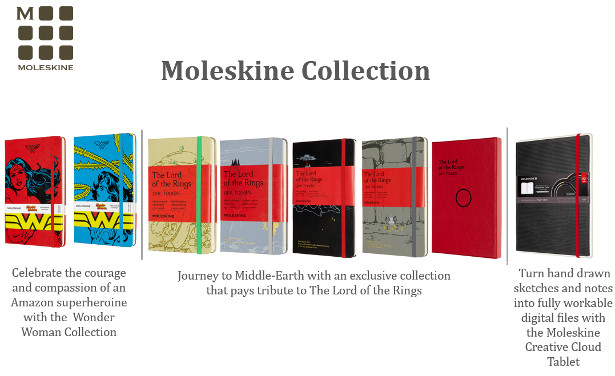 Bosch EasyPrune . RRP: £84.99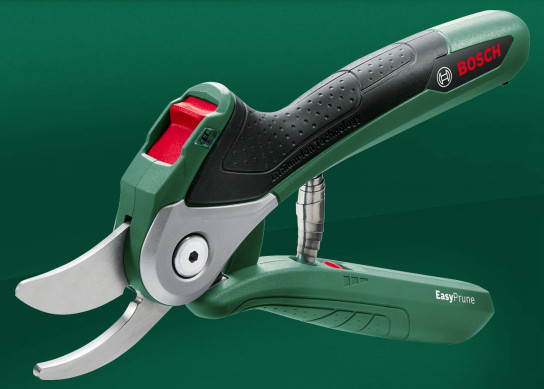 These easy-to-use, power-assisted secateurs make pruning plants effortless, whether you're dealing with flowers, hedges or shrubs.
https://www.bosch-garden.com/gb/en/garden-tools/garden-tools/easyprune-3165140870245-199950.jsp#tab_1
Bosch GlassVAC (set) ). RRP: £64.99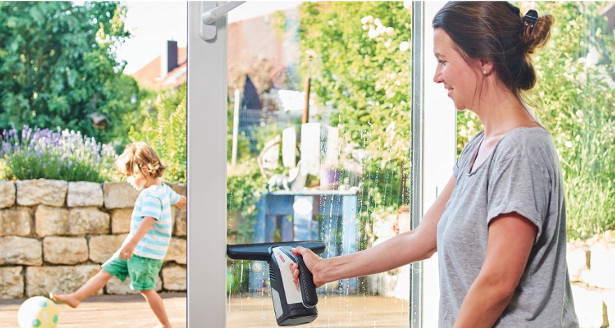 The GlassVAC is the perfect vacuum for cleaning windows and mirrors, as well as showers and spillages.
Innovative rubber coating on the wiper blade allows for an easy glide and fast, streak-free results.
Comes with a spray applicator and microfibre cloths for applying detergent. The GlassVAC is then used to remove the residue.
Also comes with large and small suction heads, allowing the GlassVAC to be used in a variety of situations.
https://www.bosch-presse.de/pressportal/de/en/window-cleaning-made-easy-glassvac-%E2%80%93-the-first-cordless-window-vacuum-from-bosch-116992.html
KOKET COLOR OF THE YEAR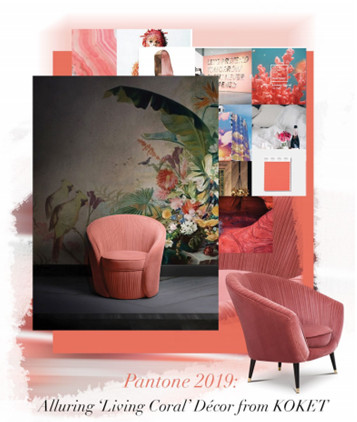 Add a Touch of Pantone's 2019 Color of the Year, Living Coral, to Your Interior with Bold and Luxurious Designs by KOKET The Pantone Color of the Year 2019 is out as I am sure you have heard and with its bold vivacity and soft feminine undertones Living Coral is a color made for KOKET! Searching for ways to incorporate this warm and vibrant color into your interior design? KOKET has curated a selection of eye-catching coral-hued decor pieces. Each KOKET design is crafted by master artisans and jewelers in Portugal who leave no detail or element forgotten. The brand's empowering statement pieces are a perfect match for this joyous and playful color.
Official Gin That Can't Miss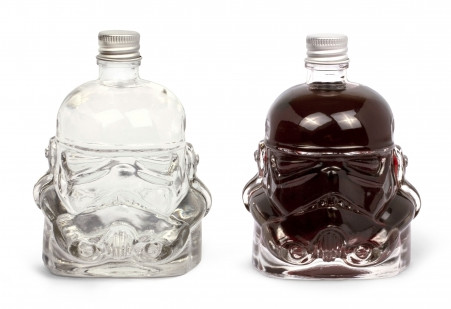 This new gin is true to the original. A set of stand-out masterpieces that strike the perfect balance. Crafted in West London by an Award-Winning Micro Distillery, each Gin delivers the individual character of specialist botanicals for a smooth, balanced taste. Genuine, Authentic, Quality. These Stormtrooper bottles come in a twin-pack and are collectable. Each bottle has a unique and different Gin.
1 x 25cl London Dry Gin has predominant juniper aromas with some peppery spices. Pleasantly dry, followed by spices and earthy notes with light sweet with citrus finish. 40% ABV.
The 1 x 25cl Sloe Gin, is full of flavour with juniper aromas with a burst of fresh berry accompanied by a hint of black pepper. It is sweet against the tangy sour, slightly creamy with soft hints and a rounded fruitiness. 30% ABV.
The bottle is designed and officially licensed by Andrew Ainsworth. In 1976 prop maker Andrew Ainsworth of Shepperton Design Studios created the original Stormtrooper helmets and armour for the first movie. These bottles are based on the original moulds Andrew produced, as close as it is possible to get to the original film props.
The Original Stormtrooper Gin Set comes in a pack of two. (2 x 25cl Bottles) It costs £49.99 from ThumbsUp.com
Introducing the eagerly awaited Joie De Vivre and Bonne Nuit collections by Monique Hart – where therapeutic and botanical essential oils meet the unique and powerful essence of Bleeding Heart. Perfect mother's day gift.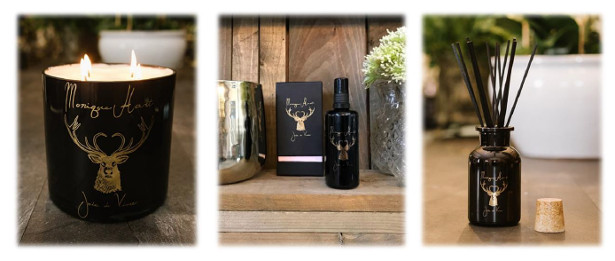 Monique Hart- a brand held in high esteem by beauty experts and editors across the world. Having launched back in 2013, Monique Hart introduced her very first product which sold out within days of going on sale. Born out of a personal traumatic period in her life, she needed to find an inner strength to get her through a stressful time where sleep became an ever-increasing issue.
The arrival of her beloved daughter in 2017 marked a new beginning and journey towards happiness. This joyful journey is conveyed through her new product range "Joie de Vivre", French for 'joy of living' and the limited edition ''Bonne Nuit'' collection, French for ''good night''. The 'JOIE DE VIVRE' and 'BONNE NUIT' ranges consists of 2 candles (small – burning for up to 3 hours, and large- burning up to 40 hours), a diffuser and a stunning anti-ageing facial essence. The candles and anti-ageing facial essence are embellished with 22ct gold and can be used as part of The Hart Spa's signature treatment – bringing you joy and happiness for skin and mind.
Joie De Vivre Candles: The Joie de Vivre scent will give you a daily boost of well-being and happiness by filling your room with a long-lasting and awakening aroma leaving you feeling more energized. A true pick me up.
The bespoke candle is hand poured in England using the purest botanical oils, certified organic wax and blended with our precious Bleeding Heart Essence. Monique Hart harnesses the therapeutic power from the essence to balance the mind promoting inner healing and peace and achieve a desired state of mindfulness.
Small (3 hour burn time) £15
Medium (55 hour burn time) £30
Large £350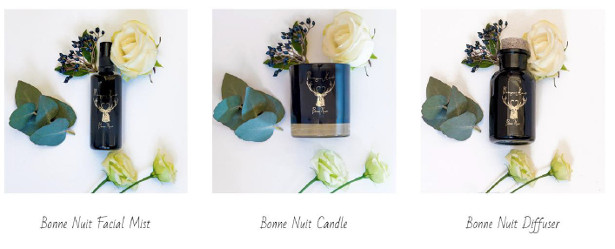 Joie De Vivre Anti-Ageing Facial Essence
The iconic Joie De Vivre Anti-Ageing Mist has been long acclaimed for its multitasking properties and game-changing ingredients. The anti-ageing mist can be used as a hydrating face and body mist, as well as a pillow spray for sleep and relaxation. This stunning facial mist includes uplifting botanical essential oils that are blended with the ground-breaking ingredient; copper peptide, to restore and rejuvenate the skin, as well as grapefruit, lemongrass, magnolia, spearmint and ylang ylang. Its anti-aging properties reduce fine lines, boost collagen and plump skin to promote a radiant and renewed glow. Also containing the Bleeding Hart Essence, this mist will also help balance and restore inner peace. A must for those in need of a boost but in and out!
£32
Joie De Vivre Diffuser
Giving you a daily boost of wellbeing and happiness by filling your room with a long-lasting and awakening aroma, the Joie De Vivre diffuser will leave you feeling more energized. The bespoke diffuser is made with the purest essential oils and blended with Monique Hart's Bleeding-Heart Essence. How to use: Replace the cap and insert the wooden sticks. Turn the sticks every 48 hours or every 24 hours for a stronger scent. For a lighter aroma, use fewer sticks and turn them only occasionally.
£42
Especially crafted to help you enjoy a tranquil night's sleep, upgrade your bedtime rituals with the limited edition 'BONNE NUIT' collection of naturally infused sleep remedies. To make the peace-inducing scents, Monique Hart handpicks some of the most soothing essential oils – including lavender, Jasmine and Geranium. All products are embellished with 22ct gold for that extra special touch.
Bonne Nuit Candles
The sleep boosting 'BONNE NUIT' is a therapeutic, sleep inducing candle. This limited-edition candle is embellished with 22 CT gold and is made to restore sleep and mind. The bespoke Bonne Nuit candle is hand poured in England using the purest essential oils and blended with organic wax. The Bonne Nuit scent will give you a sense of serenity by filling your room with a long-lasting and calming aroma, diminishing the effects of anxiety and stress to promote a restorative and peaceful sleep.
As with all Monique Hart products, they have harnessed the therapeutic power of their precious Bleeding Hart Essence to balance the mind promoting inner healing and peace and achieve a desired state of mindfulness.
Small (3 hour burn time) £15
Medium (55 hour burn time) £32
Large £350
Bonne Nuit Facial Essence
The wonder product for the sleep deprived- from jet lagged travellers or new parents through to insomniacs. Monique Hart has the answer. A stunning moisture boosting facial essence designed to rehydrate the skin. The calming botanical essential oils are blended with Monique Hart's hero ingredient hyaluronic acid, to rehydrate stressed and tired skin. Suitable for all skin types including sensitive skin, this mist treats an array of skin problems, calms the nervous system and diminishes the effect of stress, fear and anxiety to promote restorative and peaceful sleep. The Bonne Nuit Facial Mist also captures the power of Bleeding Heart Essence offering a multi-faceted must buy mist.
Price £32
Bonne Nuit Diffuser
Made with Cedarwood, Jasmine and Rose Geranium, this product is made for recharging and a good night's sleep. The Bonne Nuit diffuser gives a sense of serenity by filling by filling your room with a long-lasting and calming aroma, diminishing the effects of anxiety and stress to promote a restorative and peaceful sleep. The bespoke diffuser from Monique Hart, uses the therapeutic power from the essence to balance the mind, promoting inner healing and peace to achieve a desired state of mindfulness.
Price: £42
Bring Swan Lake Home
Effortlessly transform the mood of your home with these beautifully scented candles from Royal Opera House shop.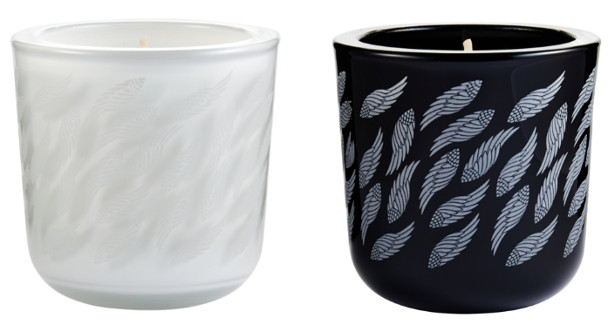 Inspired by Swan Lake, Rachel Vosper has created a bespoke collection of candles –
Black Swan indulges senses with notes of sharp rhubarb and spicy orange, offset by sandalwood and cedarwood,
whilst White Swan fuses fresh citrus and mint with a floral touch and added notes of herbs and woods.
Stylish and sophisticated, these gorgeous candles make the perfect gift, especially for Mother's Day,
with each candle hand poured into a delicately feathered motif glass.
White Swan Candle – £35 • Black Swan Candle – £35
Royal Opera House Shop – shop.roh.org.uk



Mr Kipling Mother's Day limited edition range!
It's always nice to tell your Mum that 'there's no one Batter than you' or that they mean the 'whirl' to you. With the Mr Kipling Mother's Day range, the packs complete with bespoke messages, so showing how much you love your Mum has never been easier.
Available in all major stores right up until Mother's Day!
Mr Kipling "There's no one Batter than you" Mini Battenbergs: £1.70
Mr Kipling "You mean the Whirl to me" Flower Whirls : £1
TREAT MUM TO A HAMPER FULL OF HER FAVOURITE TREATS THIS MOTHER'S DAY
PERFECT GIFTS FOR MUM AT GREAT PRICES AT THE ORIGINAL FACTORY SHOP
This Mother's Day, The Original Factory Shop is the one stop shop for savvy shoppers to treat their mum to a selection of gifts without breaking the bank.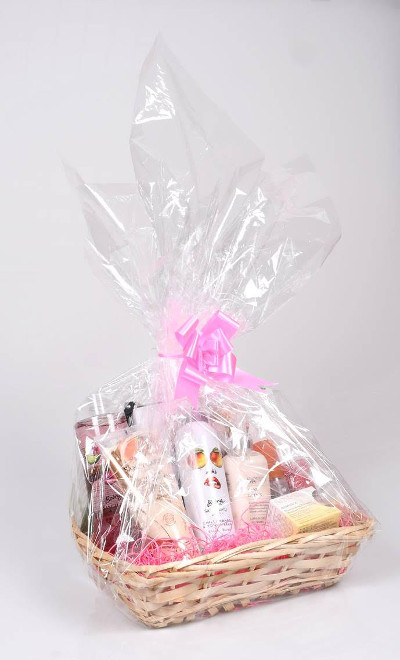 The specially selected range for mums includes everything from beauty products, confectionary, homeware and more, guaranteed to put a smile on her face this Mothering Sunday.
For anyone wanting to really spoil mums this year, The Original Factory Shop are giving shoppers the chance to build their own personalised hamper to include not just one gift, but as many as they choose. Each hamper is bespoke to celebrate individual mums, and shoppers can add in as much or as little as they desire.
The Original Factory Shop stock a selection of top household beauty brands that all mother's will love. Choose from range of Elizabeth Arden perfume, including the signature Red Door scent, all at just a fraction of the price. With an RRP of £54, savvy shoppers can save £29 by picking up a 100ml bottle of the classic fragrance for just £25. Other scents in the Elizabeth Arden collection include Sunflower, Blue Grass and Green Tea, all available for just £10. Fragrances from Vera Wang, Issey Miyake and Calvin Klein all priced at £20 are also available from The Original Factory Shop and are sure to have mum feeling, and smelling, like a million dollars.
If mum is a real beauty queen, shoppers can go the whole nine yards to fill their hamper with goodies set to please on the 31st March. Discover amazing nail varnish from OPI, available in a range of colours, priced at just £5 each, or pick up two for £8. Huge savings on nail polishes and lip colours are also available from big name brands including Revlon and Rimmel, with prices starting at just £2 when purchased at The Original Factory Shop. There's also luxurious Sanctuary Spa products available to include in the Mother's Day hamper, from shower gels to make up bags, starting at just £2.
Bargain hunters can fill out their hampers with a number of products across the retailer's homeware range too. Choose from the gorgeous rose gold vanity mirror for just £6 to add a touch of class to her dressing table, or a fresh smelling Long Jasmin Yankee Candle for only £5. For those precious family moments, pick up a beautifully embellished wooden "Love" photo frame for just £8 – perfect showing off those one of a kind photographs around the home.
All mums deserve a good cup of tea on Mother's Day, so gift her with the sweet pea tea set from the Portmeirion Group, including two large porcelain mugs, two coasters and a decorative tin. Shoppers can really treat their mums, and their wallets, to the whole set for just £10 at The Original Factory Shop – a 50% saving from the recommended retail price of £20. There's also singular mugs from the sought after Welsh pottery group, available for just £6 each.
If she's got a sweet tooth, pick up a range of delicious chocolates and biscuits on special offer, The Original Factory Shop is stocking Lindt Lindor boxes for just £6 each or two for £10. There's also the Thornton's Classic Box for only £5 and a selection of shortbread for just £3.
No hamper would be complete without saying it with flowers. Pick up a mini orchid pot or daisy arrangement in burlap for just £4. For the authentic fragrance of fresh blooms every day, there's even pot pourri and reed diffusers available, also priced at £4.
Pick up a Mother's Day hamper in stores today. Hamper priced at £3 with individual products included at an additional cost.
The Original Factory Shop offer affordable, functional and stylish products to top quality household brands, with up to 70% RRP. All of the items in available as part of the Mother's Day range are functional and affordable. The Original Factory Shop has 168 stores across the country who will all be stocking these products while stocks last.
For more information on The Original Factory Shop please visit www.theoriginalfactoryshop.co.uk.