N.Peal
what better way to treat mom this Mother's Day than with a beautiful printed pashmina from British luxury cashmere brand N.Peal? This super-soft cashmere scarf is available in Brighton Pink, a suitable and complementary blush shade that makes it perfect for Spring.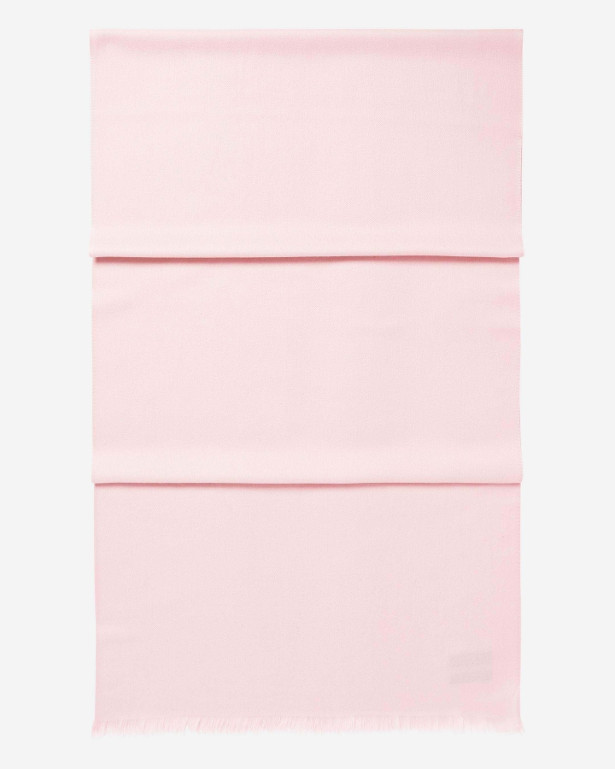 Crafted from 100% Mongolian cashmere, this stunning pashmina has a silky smooth texture and is a versatile addition to any stylish mom's wardrobe. Perfect for throwing over a lightweight dress, draping over the shoulders at a summer wedding, or having on hand at a garden party, this sophisticated ladies scarf makes the perfect versatile gift.
You can truly feel the quality of this delicate cashmere stole, and the best part is that each piece purchased from the N.Peal website comes beautifully gift-wrapped. Featured as part of the brands refreshing SS19 collection, N.Peal are known for their high quality cashmere pieces that last a lifetime – Kate Middleton, Marilyn Monroe and Daniel Craig have all been wearers of the brand.
Lovingly crafted to blend seamlessly with the rest of your wardrobe, it's the perfect way to capture a effortless quintessentially British style!
www.npeal.com/gifts/mothers-day-gifts/pashmina-cashmere-stole-brighton-pink
This Mother's Day treat mom or the mother figure in your life to a gift she will open again and again.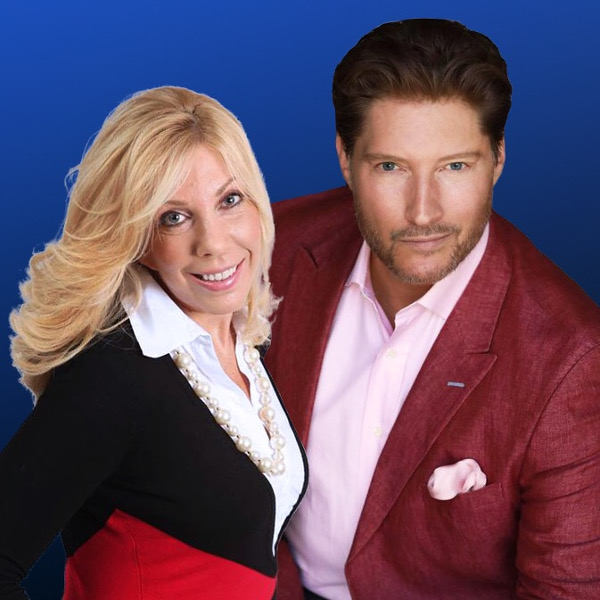 Success Factor X is a beautiful, glossy coffee table book full of celebrities, inspiration and tips on success from 50 of America's best, including an 8 x 10 4 color photo of each contributor. Actor Sean Kanan and motivational speaker Jill Liberman reached out to celebrated actors, self made billionaires, professional athletes and music moguls for stories, advice and tips on success and the X Factor that makes some people wildly successful. The result is Success Factor X: Inspiration, wisdom & advice from 50 of America's best. Participants include the star of ABC's Shark Tank Mark Cuban, SPANX Founder Sara Blakely, soap icon Susan Lucci, Rap legend Darryl (DMC) McDaniels, Life Strategist Tony Robbins and many more. The book makes a wonderful conversation piece on your coffee table and mom will love it if you personalize it with a hand written note inscribed inside. Everyone loves success. People are fascinated with pop culture and celebrities. This is a special gift that will be remembered, used and cherished. www.successfactorxbook.com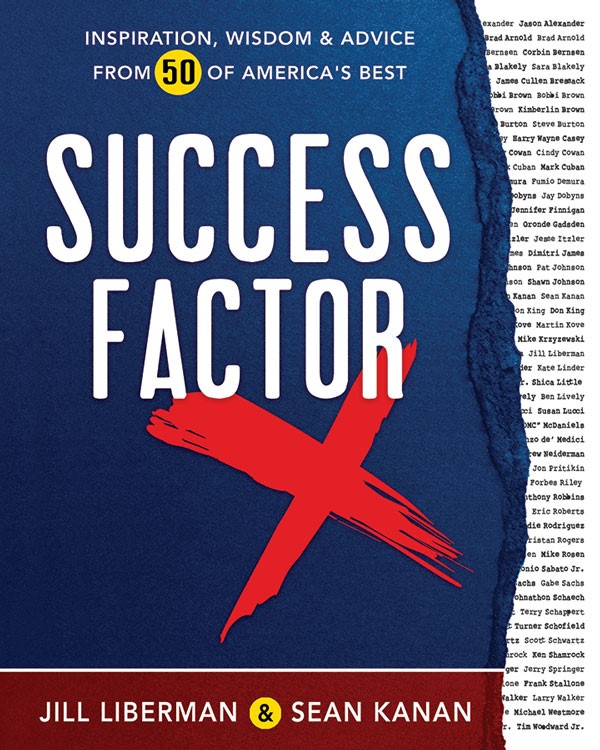 (IS YOUR PERFUME BORING?)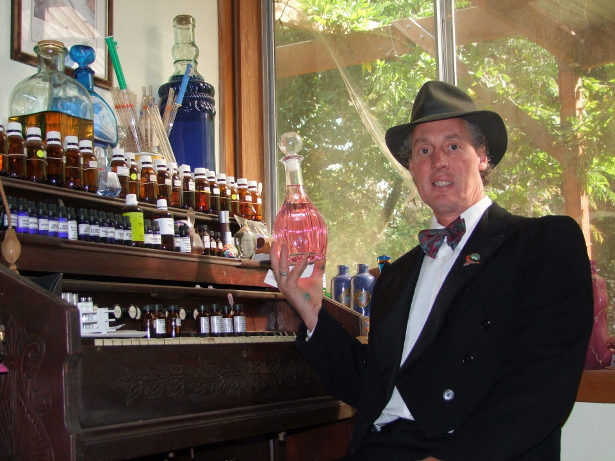 info@budparfums.com.au
www.budparfums.com.au
Have you noticed that perfumes seem a little boring lately? Does it look like the big firms are re-releasing another copy of last year's best seller? Do you wonder if they spend more on the advertising than the actual ingredients in the bottle? You are not alone, as a growing trend of savvy smart shoppers go online and have "discovered" niche perfumes and their creators. (See Natural Perfumers Guild).
Howard Jarvis of Bud Parfums noticed this "cheapening" of ingredients as he studied the art of making fine perfumes over the last 10 years. Under the patient tutorship of Jonathon Midgley from Damask Perfumes who together share the passion of fine quality ingredients, they began to reverse the downhill trend and return to traditional fine perfumes. They feel the money spent on making a perfume should be on the best of nature's raw materials and NOT the ad campaign.
Based in Australia where there is a growing interest in not only planting crops for essential oils, but also a huge amount of research into the Australian native plants both for their fragrances and traditional medicine uses. These oils the world has not seen or even smelt. With enchanting names like "Budhawood", "Lemon myrtle", "Lemon scented tea tree", "Huon pine", "Western Australian Sandalwood" and "Fire tree oil" as the list grows. Newly discovered (yet, ancient some say 40,000 years old) resins, earthy, woody, fresh lemony, crisp, sharp, tangy wonderful scents.
A Pandora's Box of treasures for a skilled perfumer. Now take a maverick or avant garde approach and compose perfumes exclusively for customers with whimsical names for a perfume like: "Ooh La La " to "Ugly Bastard". While "Ooh La La" could be a fine French perfume with loads of vanilla, it still carries a dash of the sweet lemon scented tea tree which makes it very different.
Then, make the perfumes affordable by offering them in various sizes so people can buy the quantity that suits their budget. From 2ml vials to 200mls. Next, give people the freedom of choosing both a refill size and refillable bottles, so you can top up your own perfume and not throw away your old bottle. Or, better still buy an exclusive hand blown glass bottle made by a local artist to have a truly unique piece of art. You can now have your very own special perfume (custom blended) in its very own bottle, which no one else in the world has, or choose from the range of limited editions. In the words of Eckhart Tolle, "You are here to enable the divine purpose of the universe to unfold. That is how important you are!"
Howard has listened to many customers about what they really want in a fine perfume. A yearning for romance, dreams and beautiful memories. It's about wanting to feel special. A feeling that with all of life's stresses that everyone deserves a "little" luxury. Meanwhile, Howard Jarvis of Bud Parfums is content that the world will smell a little bit better……
www.riptideprints.com
"Riptide prints is a global e-commerce platform that connects some of the best global photographers with the rest of the world. Riptide enables unique, amazing images to be purchased in affordable, rolled, canvas and framed prints that are sure to liven up any wall. Best of all, 5% of every purchase is donated to a particular charity/cause. Images can be purchased in a range of sizes and custom orders can be made. Be sure to check out the unique range and give you walls some personality!"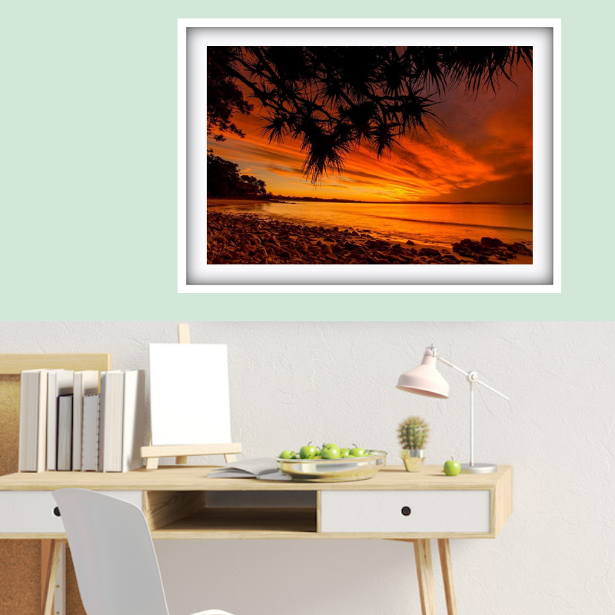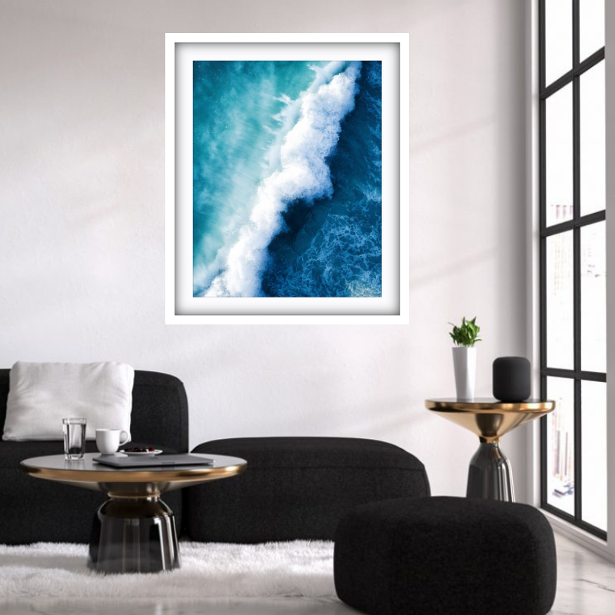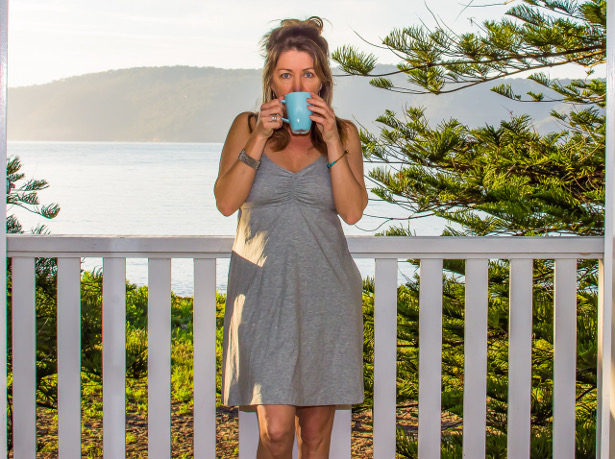 Stylish, comfortable, flattering leisurewear and pyjamas with wire-free breast support, so you can wear them everywhere!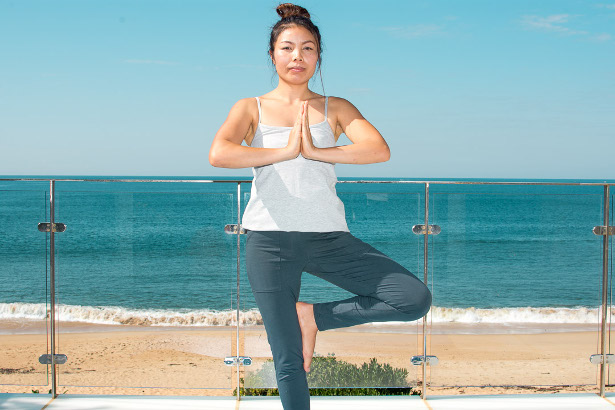 Perfect for yoga, using pure 4way stretch organic cotton.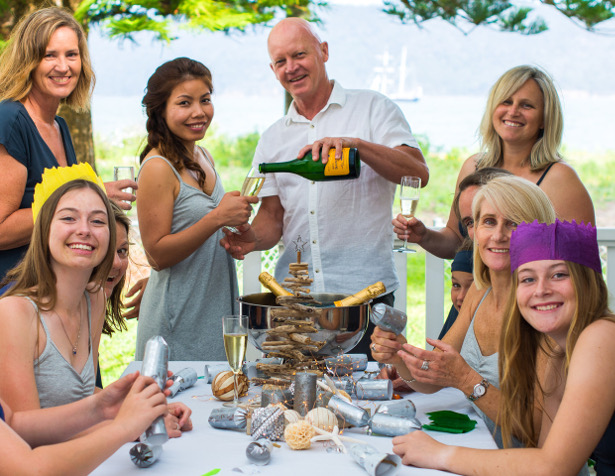 And of course, BJ's PJ's are the perfect Mothers Day Gift
Make sure you spoil your Mum with something special to make her feel good, and look good! Our lovely range of leisurewear and pyjamas are the perfect gift for your Mum, Mum to be or your partner ……. ❤️💃🏻💋 Champagne is always a good idea too 😉 🍾🥂🎉
Exclusive 50% Off for In Touch Rugby Readers – Use Promo Code INTOUCH at the check out
www.bjspjs.com.au
Offer Expires 31st of May
Inspiring women to feel more confident in their PJ's, we offer the finest quality cotton, Australian made, classic designs, and have stripped back (yes, we've removed all those annoying buttons, bows, collars, etc.) to maximise comfort and provide you with support where you need it.
Admit it, at times the girls need a little extra support, particularly when you want to be bra free. In front of company (sons, nephews, roommates, partners, the postie, your neighbours, etc.) or travelling, going to hospital, that special weekend away with your friends …… or just because you deserve to feel supported, comfortable and confident every day.
I've used the finest quality cotton with 4-way stretch to accommodate all shapes and sizes, allow freedom of movement, with a quality built-in bust support to keep the girls firmly in place to reduce the bounce!
Our flattering designs highlight your best assets, have a relaxed fit where you need it, offering less cling and more sex appeal.
Practical pockets, waistbands without the bulk, no irritating tags, buttons, zips, collars and cuffs and all natural cotton for breathability. Cool in summer and warm in winter – no sweat!
Our fabrics, mostly organic, have no harmful chemicals, dyes or toxins. They are soft, smooth and feel fantastic on your skin and can be worn by those with skin sensitivities (ME!).
I have consciously produced a garment of the highest quality, not just for comfort, but also for longevity. I'm not a fan of fast fashion, unnecessary landfill and waste. Our products, if cared for properly, will last for many seasons and the classic styles won't fade either.
I am blessed to live on the beautiful NSW east coast of Australia and I want this beauty to remain for my nephews and the many generations to come. I believe we should all play a part in helping preserve Mother Earth, so my garments are eco and ethically manufactured.
BJ's PJ's are made with love and care, for you to look and feel good. When you purchase our garments you can rest assured you are buying a quality brand that has a sustainable conscience.
I'm all about empowering women and increasing confidence by helping ladies feel fabulous about themselves while looking good and still being comfortable – minus the bounce! Take off that uncomfortable, harmful underwire off and get some BJ's PJ's on now!
I'm Belinda Jane, and my friends call me BJ, please feel free to contact me for any further information hello@bjspjs.com.au
With love, BJ x
Luxury Flowers for Mother's Day
If you're looking for a truly luxurious bouquet to delight your Mum this Mother's Day, Appleyard London have got you covered. They are a boutique online florist, specialising in couture arrangements using the finest varieties of flowers. The company was born out of a passion for exceptional floral design, and each bouquet is lovingly crafted by hand, and then hand tied to create a gorgeous gift. Appleyard's flowers stand out from the crowd and are certain to make your Mum feel special.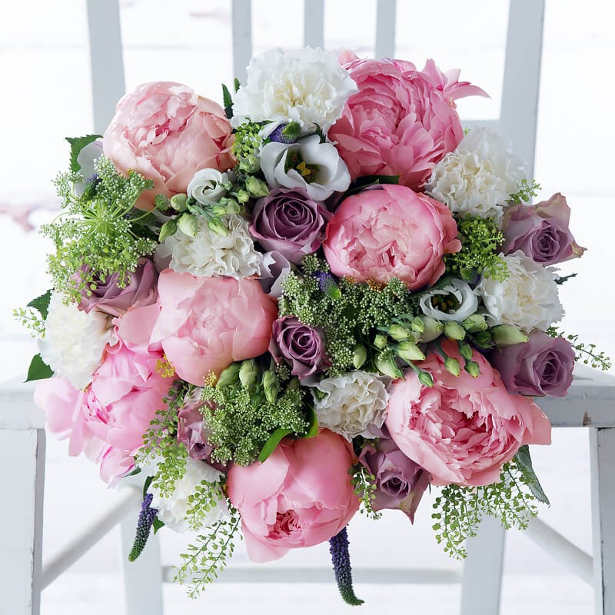 FACEBOOK | TWITTER | INSTAGRAM | YOUTUBE
All arrangements are designed by expert florists using the freshest seasonal blooms. It's currently peony season – always an exciting time of year for flowers lovers – so make sure to take a look at their peony bouquets. With stunning colours and billowing blooms, these iconic flowers are a show stealer in any bouquet. Otherwise, Appleyard's summer range is full of bright and vibrant flowers including sunflowers and hydrangeas, as well as year round favourites like roses and lilies.
For those who want to really spoil their Mum, Appleyard's Couture range is the perfect choice. This is their most sumptuous collection created with rare and exclusive blooms, and themed around elegant concepts such as precious gems. These bouquets are grande bouquets, with the highest number of stems, making for an incredibly impressive arrangement in any home. The couture range is the height of floral luxury and will show Mum just how much she matters to you.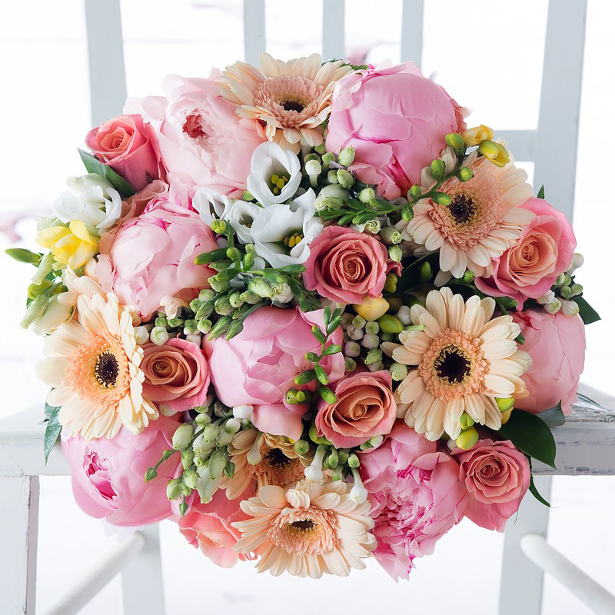 Mother's Day gift with ecological responsibility! UpCircle Pamper Kits >>> Made using leftover natural ingredients!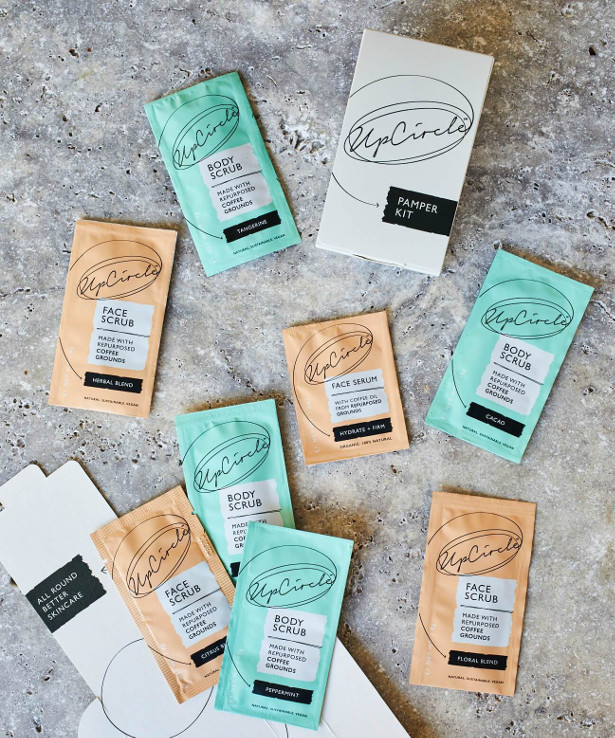 TWITTER | FACEBOOK | INSTAGRAM | PINTEREST
UpCircle make sustainable skincare products from ingredients that would otherwise be discarded. Their products are natural, vegan, cruelty-free and handmade in the UK.
They have saved approximately 30 tonnes of coffee from landfill so far, based on their current growth rates they estimate that they will have saved an additional 1000 tonnes in the next 5 years. That's a whole lot of espressos! They have also reduced their plastic packaging by 99%, which they are extremely happy about.
UpCircle have just released lots of new products and unveiled a whole new look.  They launched in 2016 and have since been stocked in the likes of Urban Outfitters, Topshop, Planet Organic, Waitrose, Whole Foods, Booths, As Nature Intended and more. They have also secured distribution in more than 8 European countries and got offers of investment from 3 Dragons on Dragons' Den last year.
Nature gives us lots of wonderful ingredients that make our skin healthier and more radiant – like used coffee grounds and brewed chai tea spices. But they often end up going to landfill.
Why should all that good stuff go to waste?
It shouldn't. That's why, at UpCircle, we elevate leftover natural ingredients, bringing them back to life as beauty products your skin will love.
And as well as being 100% natural, our skincare range is also 100% brilliant. Because you shouldn't have to choose between doing the right thing and getting the best results. With UpCircle, you get to enjoy the uplifting benefits of nature's own skin rejuvenators – and do the planet some good, too.
That's all round better skincare.
BODY SCRUB PAMPER KIT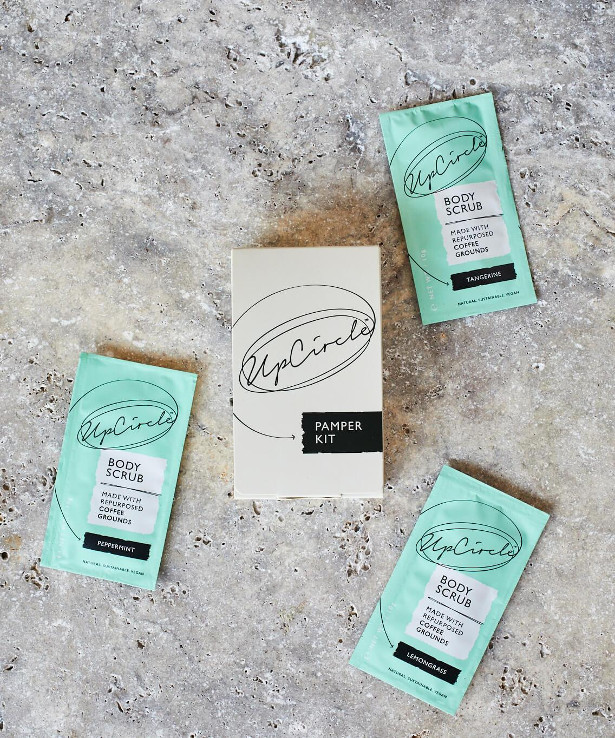 All three of UpCircle's coffee body scrubs in sachet size, housed in a Pamper Kit. Contains: Lemongrass Coffee Scrub 10g Sachet Peppermint Coffee Scrub 10g Sachet Tangerine Coffee Scrub 10g Sachet Buff away dry, dead cells to leave you feeling…
FACE SCRUB PAMPER KIT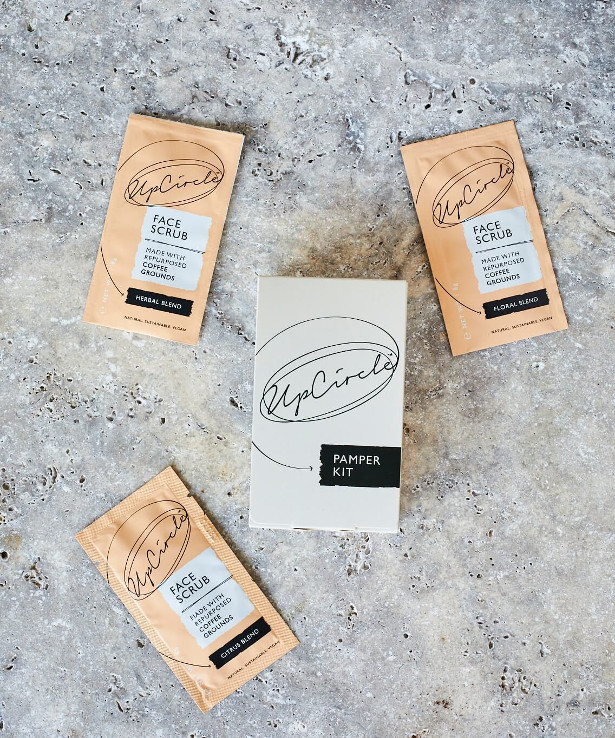 All three of UpCircle's coffee face scrubs in sachet size, housed in a Pamper Kit. Contains: Floral Blend Coffee Face Scrub 8g Sachet Herbal Blend Coffee Scrub 8g Sachet Citrus Blend Coffee Scrub 8g Sachet Buff away dry, dead cells…
YOU BREW-TY PAMPER KIT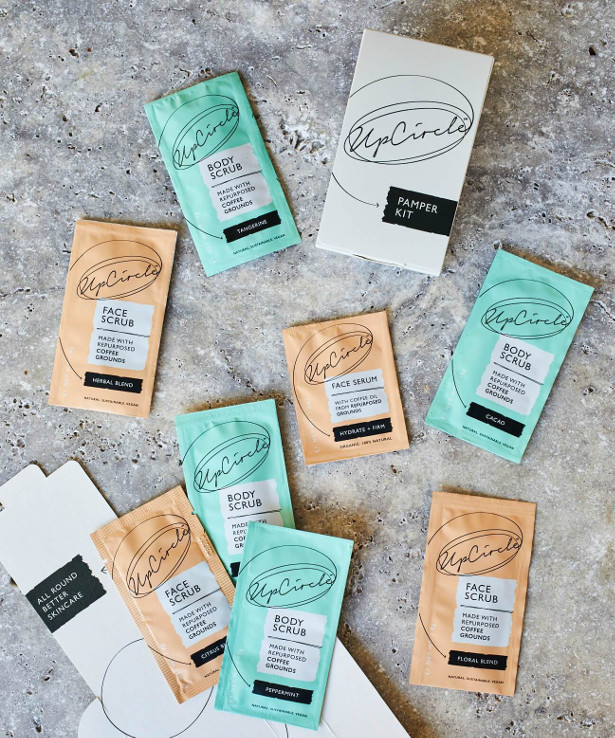 All of UpCircle's coffee products in sachet size, housed in a Pamper Kit. Contains: Face Scrubs Floral Blend Coffee Face Scrub 8g Sachet Herbal Blend Coffee Scrub 8g Sachet Citrus Blend Coffee Scrub 8g Sachet Body Scrubs Lemongrass Coffee Scrub
See more on all 3 kits and many more products at :- upcirclebeauty.com/search?q=pamper+kit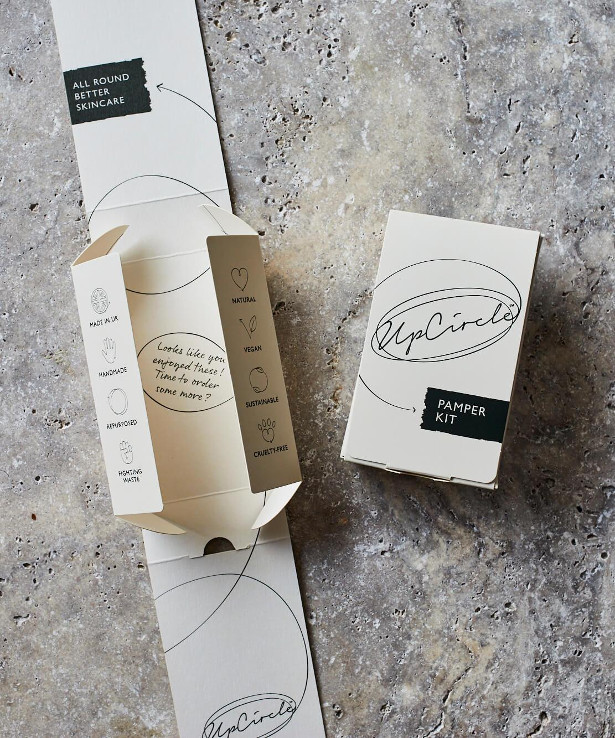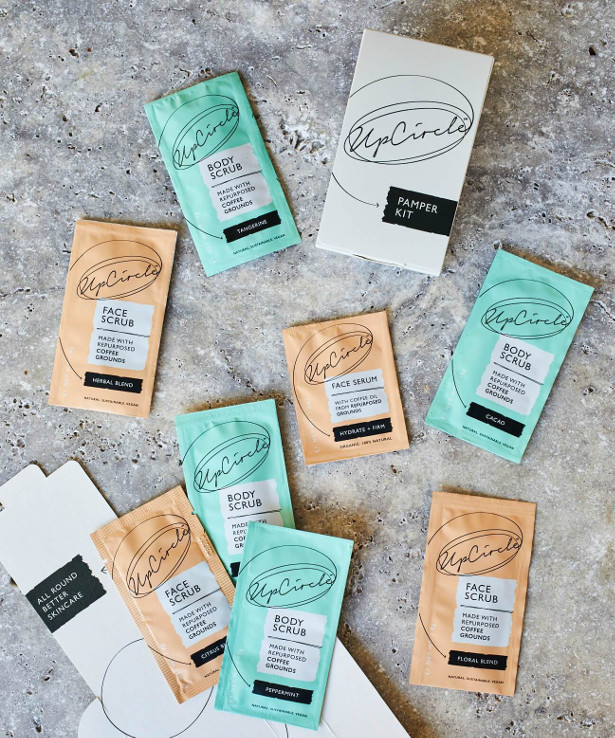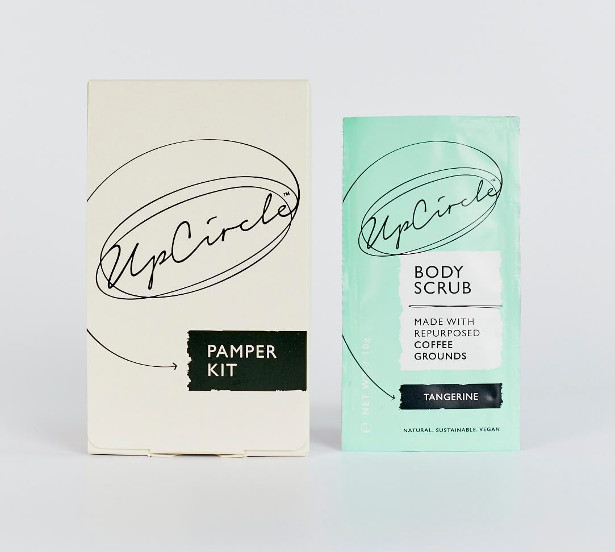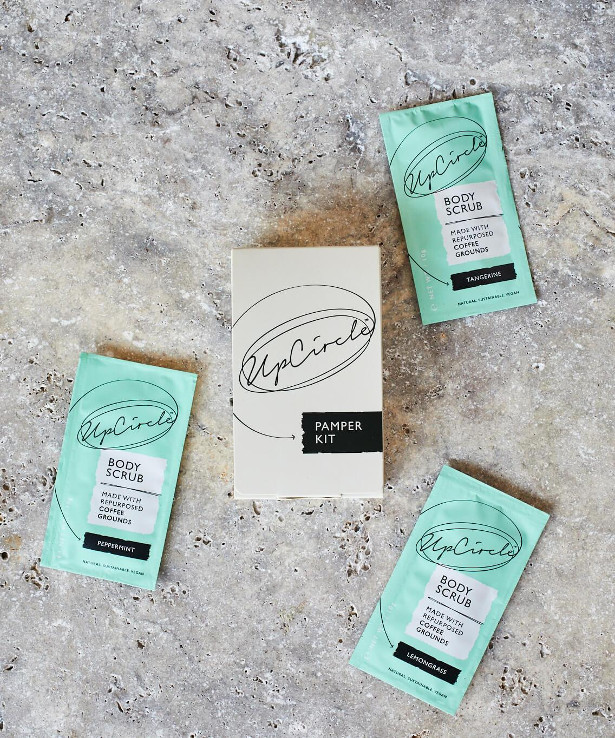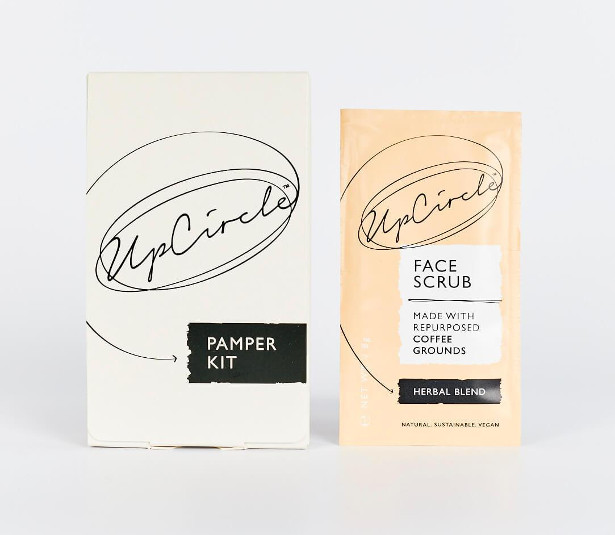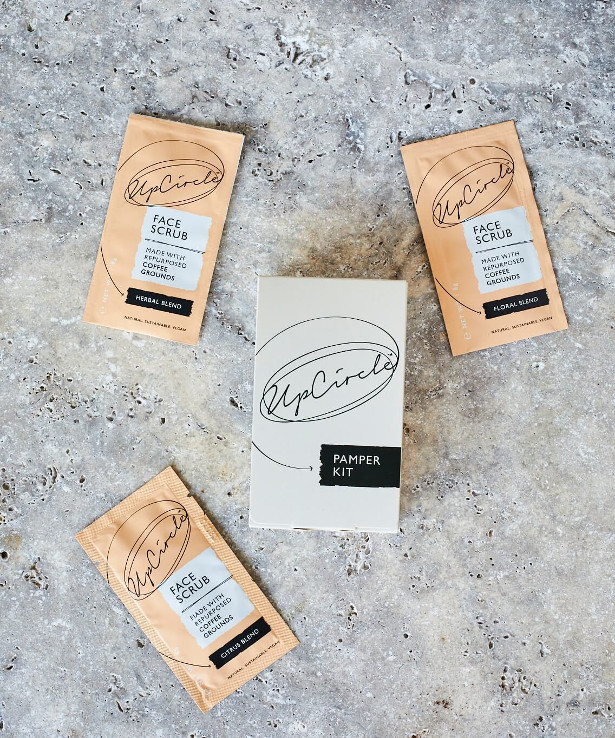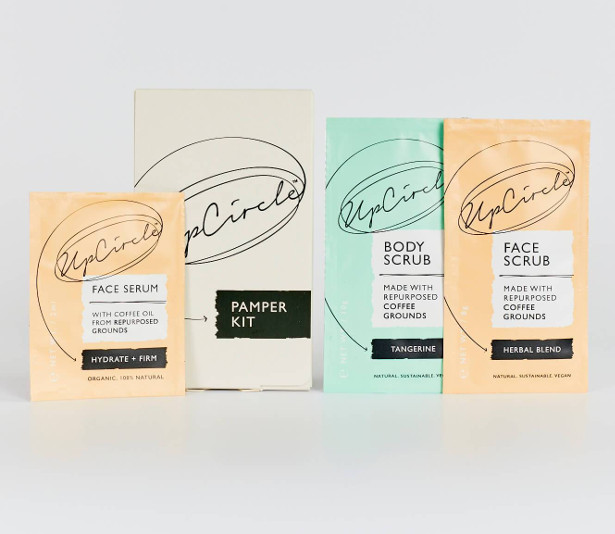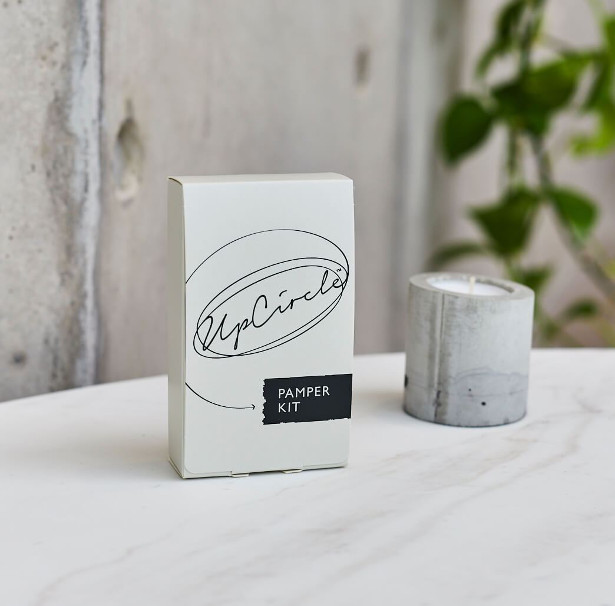 GIFTS WITH MEANING JESSOPS HAS MOTHER'S DAY COVERED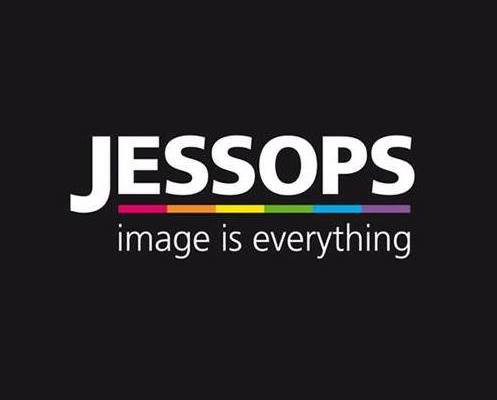 INSTAGRAM | FACEBOOK | TWITTER | YOUTUBE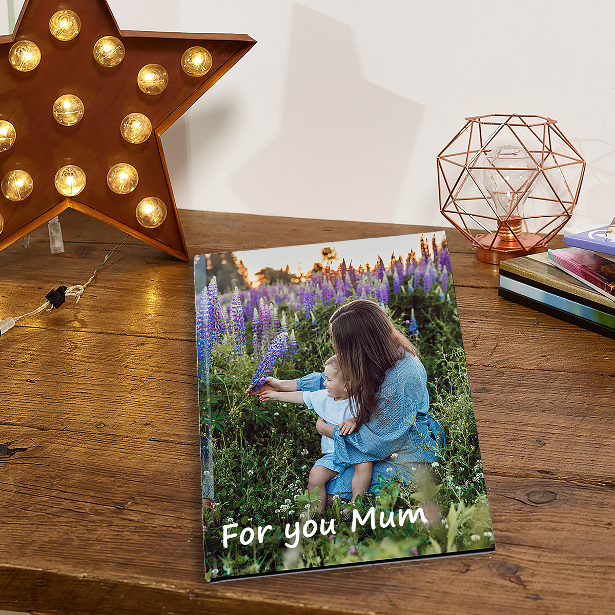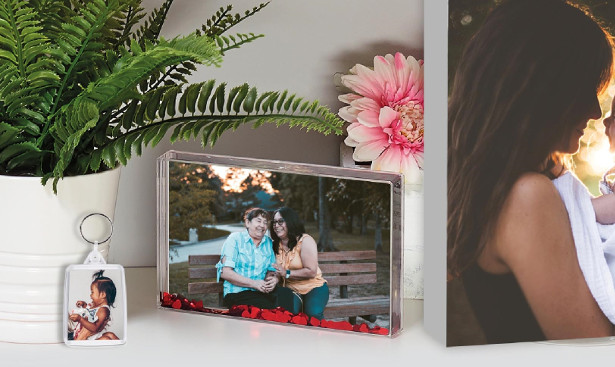 With Mother's Day on the horizon, it's time to shop for the most important lady in your life.
Give Mum something truly special this Mother's Day with gifts that celebrate treasured memories…
• Jessops Mother's Day photo gift bundle: includes a photo Heart Block, photo key ring and 12×16 canvas – £25.00 (In store only)
• Jessops Mother's Day Photobook (A4): Choose your favourite photos and turn them into a beautiful photo book in under 5 minutes – £29.99
• There is currently free delivery and 30% off photo books as well as 40% off photo gifts online.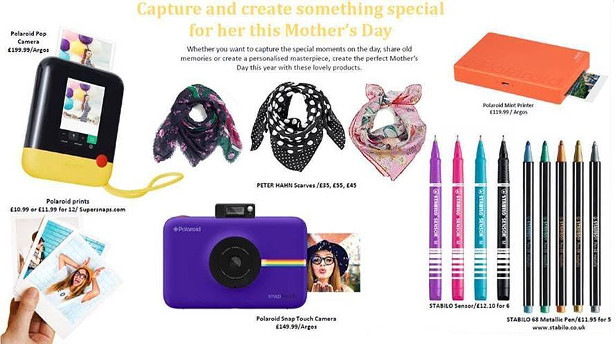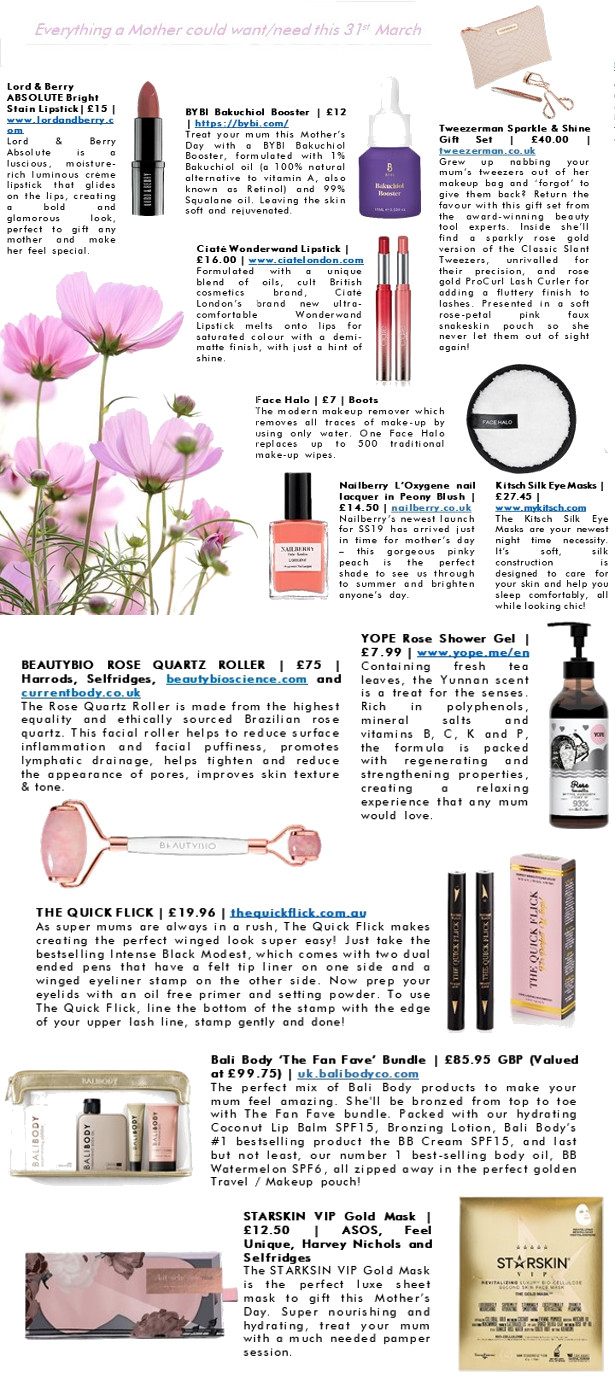 If you're looking for the perfect gift for new mums or mums to be, multi-award-winning My Expert Midwife (the brand behind celebrity favourite, Spritz for Bits) has the answer with their mum-to-be gift set which retails at £78.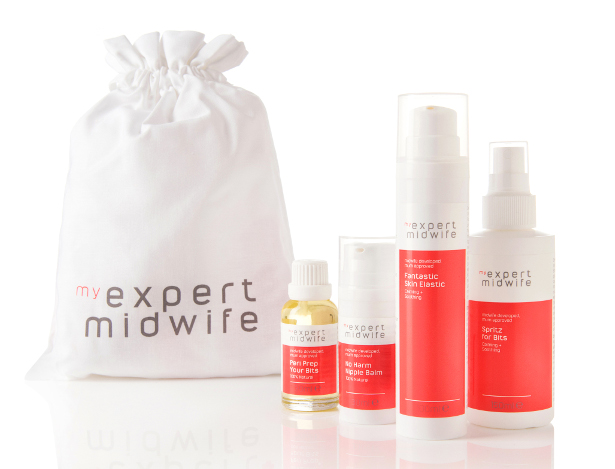 And, just for Mother's Day, My Expert Midwife is offering 15% off a £30 spend (from the 11-31st March) which will automatically be applied at the checkout.
The most honest, straight-talking pre-and-post-natal product range for mums to be and new mums. My Expert Midwife – developed by midwife and mum duo Lesley and Claire – is a no-nonsense collection designed to tackle taboos around pregnancy and childbirth. The four products – Spritz for Bits, No Harm Nipple Balm, Fantastic Skin Elastic and Peri Prep Your Bits – have been designed to provide a highly-effective solution to the physical side effects of pregnancy, birth and motherhood. From irritated, stretching skin to swelling, tears and episiotomies, the My Expert Midwife range is specially formulated to soothe, calm, prevent infection and aid healing, providing women with the safest ingredients necessary to restore body confidence.
GIVE MUM A GIGGLE THIS MOTHER'S DAY WITH PERSONALISED GIFTS AND CARDS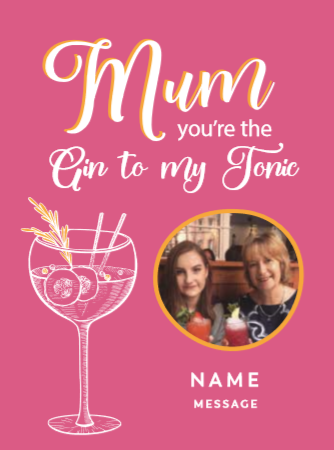 Mother's Day (31st March) is fast approaching, it's time to pull up your socks and get organised. Vanilla Reindeer can do the hard work for you with plenty of beautiful personalised gift options to show mum just how much you care.
Vanilla Reindeer's personalised gifts couldn't be easier – choose your favourite photos of mum or some of your silliest selfies of you and your siblings and add them to our high-quality designs to create your Mother's Day masterpieces. Take your pick from personalised truffle boxes, cards and gift bags to add the wow-factor to your Mother's Day gifting.
With this special day just around the corner, make sure to get your creations designed and ordered to arrive on time. It only takes a few minutes to do, so no excuses for half-hearted gifts or last-minute cards this year!
For mums that love a good laugh, these designs are guaranteed to tickle them. From heart-warming to cheeky there are plenty of different styles to suit every type of mum.
If she's a chocolate lover choose from three sizes and over 10 designs of stunning truffle gift boxes, containing delicious flavours like Intense Dark, Smooth Milk, White Lemon, Sweet Mandarin, and Dark Mango and Passionfruit. These personalised chocolates range from *£11.99 to *£18.99.
Chocolate favs like Ferrero Rocher and Lindt Lindor can also be purchased at Vanilla Reindeer, ready for adding an extra personal twist by popping them inside a personalised gift bag.
If your mum deserves a pamper this year, Vanilla Reindeer has stunning bath and body gifts from luxury brands, perfect for relaxing and unwinding. A wide range of designer fragrances and other beauty gifts are also available, ready to pop inside a personalised gift bag for that extra special touch. Spoiling your mum with a little piece of luxury couldn't be simpler.
The personalised gift bags come in 5 sizes to pop in whatever treats you fancy. With many different designs and styles, there is something for every mum and every gift. Gift bags start from *£6.99 up to *£8.99.
Personalised bottle bags and boxes are a great choice for mum's favourite tipple – add your funniest photographs to a huge selection of styles and watch her face light up this Mother's Day. Bottle boxes and bags range from *£5.99 to *£6.99. Vanilla Reindeer also has a selection of alcoholic beverages, including gin, prosecco plus exclusive wine options you won't find on the high street, making it so easy to get your Mother's Day gifting all done and dusted.
UK based Vanilla Reindeer is the NEW personalisation brand and was launched to offer a wide range of fully personalised products that combines contemporary design flair with the very latest in digital print technology, providing you with a user-friendly, one-stop service that's guaranteed to delight all those special people in your life.
*All prices exclude postage.
For more information visit https://www.vanillareindeer.com/
Come Dine With Me!
Host the party of the year with these gorgeous pink champagne glasses, marble patterned plates and coasters!
Perfect for a night in with friends or getting ready to have a summer cocktail!
Stylish, elegant and luxurious
– something for all!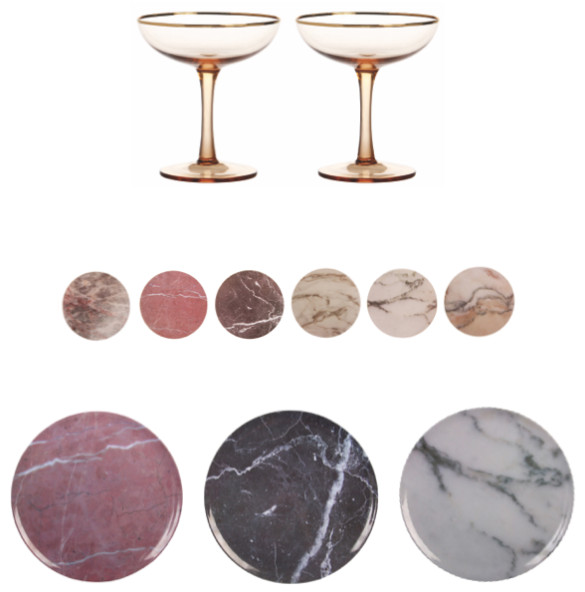 Rose Champagne Glasses – £20 (set of 2)
Marble Coasters – £10 (set of 6)
Marble Plates – £15 (set of 3)
National Theatre Bookshop – shop.nationaltheatre.org.uk
New research reveals consumer demand for gift cards remains high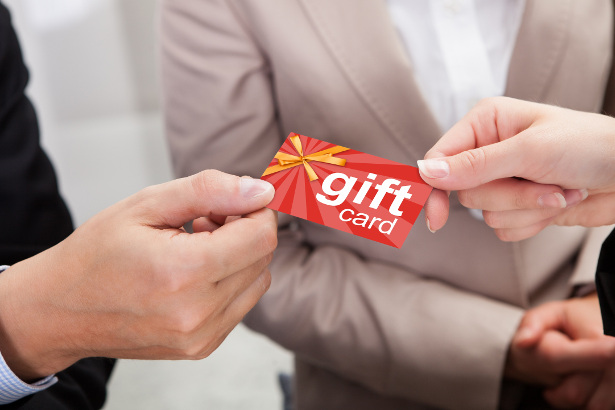 Gift cards continue to be a growing and powerful consumer gifting method, according to the latest research published by the UK Gift Card & Voucher Association (UKGCVA), compiled by GlobalData.
The State of the Nation report, sponsored by First Data, a global leader in commerce-enabling technology and solutions, delves into current attitudes towards gift cards. Out of the 2,000 UK consumers surveyed, it was found that 84% have purchased a gift card at some point in their lifetime, and of those that have, 87% are purchasing gift cards at least once a year.
Reflecting the age-agnostic appeal of gift cards, purchasing penetration was high across all age generations, with 89% of Generation X (35-54) and 86% of Generation Z/Millennial (16-34s) shoppers revealing they have purchased a gift card at some point in their lifetime, compared to a slightly lower 78% of Baby Boomers (55+).
Perhaps more surprisingly, it is the youngest generation (Generation Z/Millennial) of consumers driving the frequency of gift card purchasing, with 44% of Generation Z/Millennials admitting to buying a gift card at least once every two months, compared to 35% of Generation X and just 16% of Baby Boomers.
When purchased as a present, consumers spend an average of £27.64 when purchasing gift cards, yet – in what is unquestionably good news for retailers – 67% of respondents said they normally spend a higher amount than the value originally loaded onto the card, during redemption.
Demonstrating how the true value of gift cards can be felt well beyond the initial outlay, upon redemption, shoppers are spending an average £18.55 more than the actual gift card value, equating to a 67% uplift on stated average load on a gift card purchase (£27.64). And 98.6% of gift card recipients are spending them within a year of receiving them.
While the majority of gift card shoppers (50.1%) are most likely to purchase gift cards from a retailer in a physical store, a growing proportion of shoppers cited online as their preferred purchasing channel, compared to when this research was last undertaken in 2017. The rising influence of digital channels is also evidenced by the factors that influence the purchase of gift cards; 58.6% of respondents said that the ability to redeem online is an influential factor, with over one in 10 (12.5%) saying the same for availability of the gift card on mobile.
Gail Cohen, director general of the UKGCVA, commented: "The 2019 research confirms the growing importance and relevance of the gift card as a consumer proposition across each generation of UK shoppers. However, with Generation Z and Millennials leading the way in terms of gift card purchasing frequency, it is now more essential than ever that the gift card industry evolves to meet the changing needs and desires of the modern consumer."
Dom Morea, senior vice president, head of gift solutions at First Data and sponsor of the State of the Nation report, commented: "This research reaffirms our belief in the sustainable nature of the rapidly evolving gifting market. Furthermore, it clearly underscores the key opportunities that we, as an industry, need to embrace to ensure our products and services are highly relevant and deliver benefits across the entire ecosystem. First Data is proud to support this research project."
Calling all Dads! Help your children to make Mother's Day extra special by creating their own unique floral arrangement for mum with FlowerBe!

FlowerBe is a unique, one-of-a-kind flower delivery service, which is the brainchild of siblings' Lisa and Sean. Each month, FlowerBe curate four unique and inspiring combinations of flowers, taking away the stress of choosing the perfect bouquet by their simple and streamlined online delivery service. What sets FlowerBe apart are the high-quality, hand-selected flowers, which you can combine in attractive arrangements, bringing out your creative flair.
For March, Lisa has chosen a gentle pastel pallet of seasonal spring flowers across their four selections. Included is Clematis 'Blue Pirouette', Delphinium, Ranunculus, Viburnum and Antirrhinum and lemon-yellow froths of Mimosa. These pretty, fresh and vibrant floral bouquets are the perfect way to spoil and indulge a mum on Mother's Day.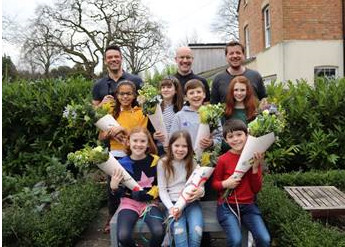 Especially for Mother's Day, FlowerBe are offering a unique special edition 'Get Creative Box' for children!
The Box (delivered discreetly to dad just before Mother's Day) includes a selection of ribbons, tape, colouring pens and pencils, an illustrated gift card to colour by hand and luxury craft paper to decorate for the flower wrapping. Along with a loose selection of gorgeous spring flowers, it is everything your child needs to create a fun, thoughtful and personal gift for Mother's Day.
The Box can be sent as a one-off gift or as part of a three, six or twelve-month FlowerBe subscription. Every month mum will receive a box of seasonal, loose and unarranged flowers, with a beautifully laid out yet comprehensive booklet outlining the flowers included, along with tips and images for styling inspiration.
The Mother's Day 'Get Creative Box' and flower selections will be available to order from Tuesday 5th March through to Wednesday 27th March to ensure delivery on Friday 29th March in time for Mother's Day.
Bringing Winter Cheer to Soho:
MarieBelle New York & Cacao Bar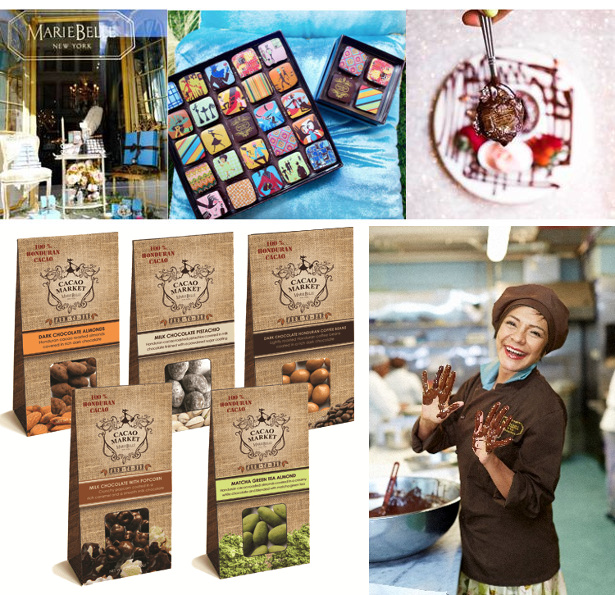 In New York's famous Soho District is the world-renowned, luxurious bean-to-bar chocolate company, MarieBelle Chocolates. This winter the flagship retail location at 484 Broome Street offers patrons a sumptuous shopping experience for the eyes and appetite with lavish window displays which aim to warm the heart.
MarieBelle Chocolates' signature artisanal ganache, lavish truffles and tantalizing chocolate bars are promptly placed throughout to inspire the appetite for giving and eating this Winter season. Nestled at the back of the Soho store is the Cacao Bar which features a menu of desserts and pastries perfect for any tea time in addition to their exceptional hot chocolate drinks to enjoy this winter.
cid:image006.png@01D4AE4F.1F7AFBF0MarieBelle New York is artfully wrapping and customizing luxury candy confections. Relish in the sweetest gift for any occasion, available in-store or delivered same day anywhere in the Manhattan area.
New this 2019 are two equally delectable Panning Collections. MarieBelle chocolate balls are made from 100% Honduran cacao and are available in Goji Berries with Milk Chocolate, Matcha and White Chocolate Covered Almonds, Roasted Peanuts with Cinnamon and Milk Chocolate, Ruby Dark Chocolate Pistachios as well as a premium set of all four. Under the Cacao Market moniker, the Panning Collection chocolate balls includes: Dark Chocolate Almonds, Milk Chocolate Pistachios, Dark Chocolate Coffee Beans, Milk Chocolate Popcorn and Matcha Gree Tea Almonds.
Crafted with the finest single-origin chocolate and eclectic ingredients, using artisanal techniques are MarieBelle's signature Ganache. Specially made for your loved ones, or as a corporate gift, MarieBelle New York offers customizable chocolates with logos or any design you desire. The edible works of art can be elegantly constructed in bright red holiday boxes with vivid blue trimming and gold ribbon as part of the Holiday Box or in an elegant blue packaging with a brown bow as part of the classic Chocolate Box. The signature ganache collections also include the the New York set, River of Diamonds set, and other special totes, party favors and a limited-edition Ganache Cake using 65% dark chocolate.
Like a miracle from your favorite movie, founder and CEO Maribel Lieberman has brought her sophisticated chocolate expressions around the globe with locations throughout New York, Japan and Dubai. Growing up on the cacao fields of Honduras, she has an intimate familiarity and knowledge of the process, production and business of cultivating authentic cacao. There is a pleasure and happiness found when indulging in chocolates, incomparable to any other candy or dessert, and Maribel has captured the true spirit of the holiday season with MarieBelle Chocolates.
For a selection of hi-res photos, please visit: https://bit.ly/2B678EK
cid:image007.jpg@01D4AE4F.1F7AFBF0About MarieBelle Chocolates
Woman-owned MarieBelle New York is a world-renowned luxurious global bean-to-bar chocolate company. The fine art edibles are produced in the Brooklyn factory with retail locations throughout New York City, Japan and Dubai. MarieBelle's flagship store in New York's famous Soho District offers chocolate lovers a sumptuous shopping experience. MarieBelle has a rustic-style Cacao Market in trendy Greenpoint, Brooklyn, and a new retail shoppe located in Midtown Manhattan's stunning Japanese Kitano Hotel. Each location pairs perfectly with the lavish and decadent chocolate designs.
For almost two decades, MarieBelle New York has been tantalizing both the eyes and the palate with sophisticated chocolate expressions. Whether it is the signature, artisanal ganache, the lavish truffles and bars, or the incomparable Aztec Hot Chocolate (featured on Oprah's Favorite Things) – the name MarieBelle is synonymous with everything that is refined, beautifully designed and decadent.
MarieBelle New York (Soho)
484 Broome Street
New York, NY 10013
(212) 925-6999 x1
MarieBelle at the Kitano Hotel (Midtown)
66 Park Avenue
New York, NY 10016
(212) 885-7177
Cacao Market by MarieBelle (Brooklyn)
67 Guernsey Street
Brooklyn, NY 11222
(718) 388-5388
For more information about MarieBelle Chocolates, visit www.mariebelle.com/
Facebook: MarieBelleNewYork | Twitter: @MarieBelleNY | Instagram: MarieBelleNY
NEW Brand Cannabeenz launched at CBD Chocolate Pancake Day
FACEBOOK | TWITTER | INSTAGRAM
Brand new to the UK market Cannabeenz 'happy chocolate' was launched on Shrove Tuesday 5th March 2019 at the luxurious Hanbury Manor Country House Hotel & Spa, Hertfordshire. Fifty VIP guests sampled a range of the new vegan and hand-made, organic chocolate.
Pancakes and waffles prepared with Madagascar, organic chocolate sauce were freshly prepared and accompanied by CBD Hot Chocolate.
The country's first CBD Chocolate Pancake Day marked the launch of Cannabeenz with entertainment by X-Factor and the Voice finalist, Lydia Lucy.
The new chocolate company has been founded by award-winning, entrepreneur and author Angela Spencer together with her sister Tina Hammett and Chef Paul Jones. Paul is a Belgian chocolate specialist and a Leith Cookery School graduate.

Photo Captions: (Centre Left photo)): At the launch event: Cannabeenz owners Tina Hammett, Chef Paul Jones with Celebrity Singer Lydia Lucy and Angela Spencer. (centre right photo) Angela Spencer, Cannabeenz MD
Organic 70% chocolate is combined with, zero THC, full spectrum Hemp extract (CBD with no oil) and a few other ingredients to make the Happy Chocolate range which is now available online and through a selected number of resellers. The chocolate is made in Chef Paul's commercial kitchen in the UK with CBD coming from a market leading supplier in Amsterdam who uses EU grown Organic Hemp and it is scientifically tested (each batch has its own Mass Spectrometry Report for quality and consistency) to verify authenticity and purity.
Products include:
· Cannabeenz Tins: available in three Hemp Extract strengths: Original (5mg), Mellow (2mg) & Intense (8mg) featuring 55 beans per tin.
· Pouch of Beans available on monthly subscription
· Cannameltz Hot Chocolate
Prices range from £15.99 to £34.99
Other products soon available include:
· Cannapopz: snack size and available for customisation
· Cannabbenz Sports Blend
· Cannabocz: cooking blocks for grating and cooking
Angela Spencer, Cannabeenz Managing Director and "Chief Llama Wrangler" commented,
"Following a fall down a staircase when I was 15, I have suffered with a prolapsed disc for most of my life. This was exacerbated by a life-changing car accident when I was 19; when my seat mountings broke but my seat belt held the top half of my body in place and my pelvis twisted. I have lived with chronic pain now for nearly 30 years.
Fed up with taking prescription medication which has numerous side effects, I was desperate for something else. I was introduced to CBD oil about 18 months ago. I struggled to take it as the taste is one of the worst things I have ever tasted but I did what I could to mask the taste because for the first time in decades I was beginning to reduce my medication and pain levels. It was a chance conversation with my sister, Tina that she had eaten some chocolate just after taking some elderberry tincture and had loved the taste. I jokingly quipped "can we put the CBD oil in chocolate as I am struggling with the taste". The next week, armed with some raw ingredients we made our first batch of bean sized chocolate. It was bean sized because I needed a small mould as I have insulin resistance and cannot eat too much sugar. We were absolutely delighted with the results and for once I didn't mind taking the CBD oil. Word soon got round amongst friends and family and we were under pressure to make more batches.
The rest is history… we were introduced to the fabulous Chef Paul Jones with whom we refined and perfected our ingredients to be something truly special and in 12 weeks from the lightbulb moment we have launched Cannabeenz.
For me, CBD has helped me to live pain free for the first time in nearly 30 years, it helps my eczema, I sleep better and even my migraines (a side effect from my degenerative disc) have lessened. I know personally that CBD has many other benefits but the law prevents us from sharing them. There is however a lot of research out there for people to read themselves!
Thank you to all our guests, family and friends with special thanks to the super talented Lydia Lucy for performing and taking part in the chocolate making demonstration. The feedback has been outstanding."
HOT OFF THE PRESS….The Cannabeenz CBD Cookbook Launch will be taking place at 'This Morning Live' Shopping & Lifestyle Show, 16-19 May at NEC Birmingham. Tickets are available online.
To follow Cannabeenz for news and updates go to: www.cannabeenz.co.uk, Twitter @cannabeenz, Instagram @cannabeenz and Facebook https://www.facebook.com/cannabeenzchocolate/.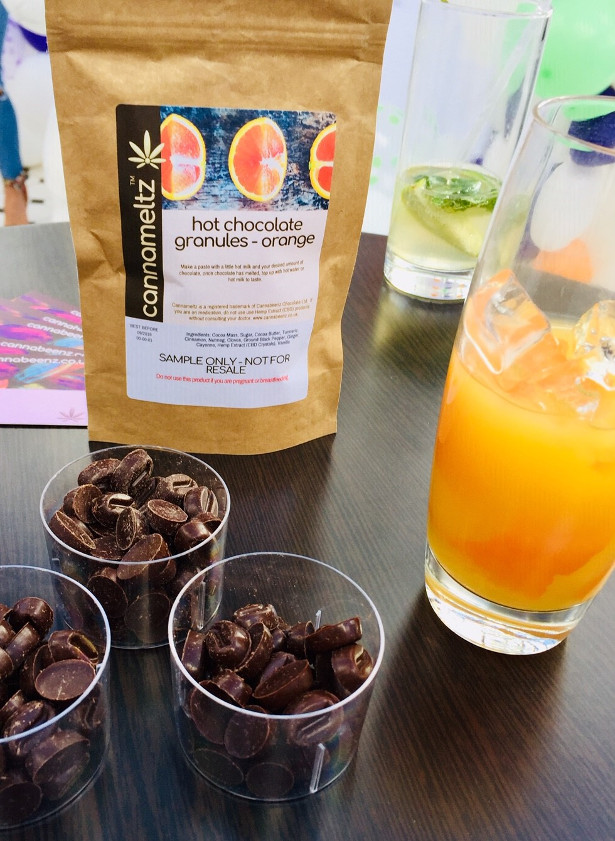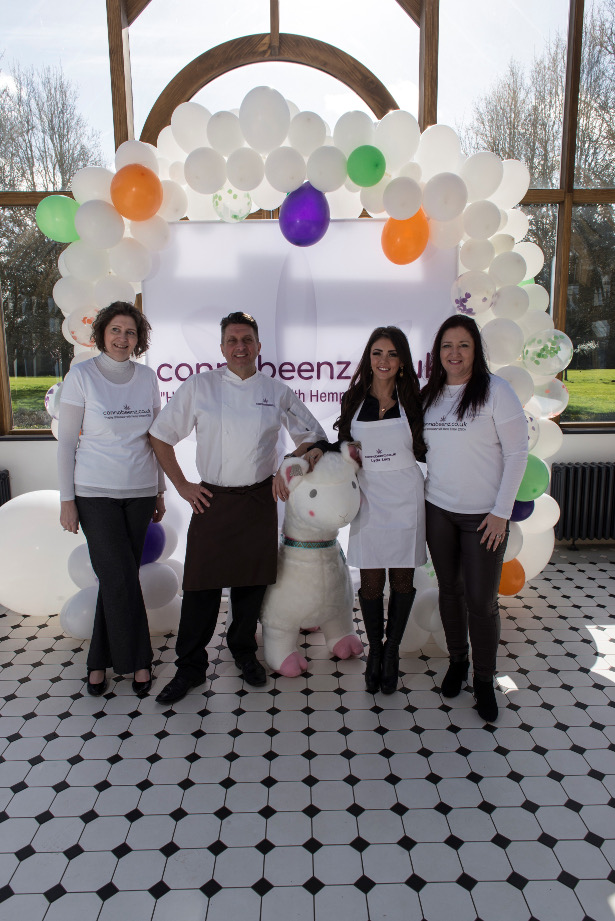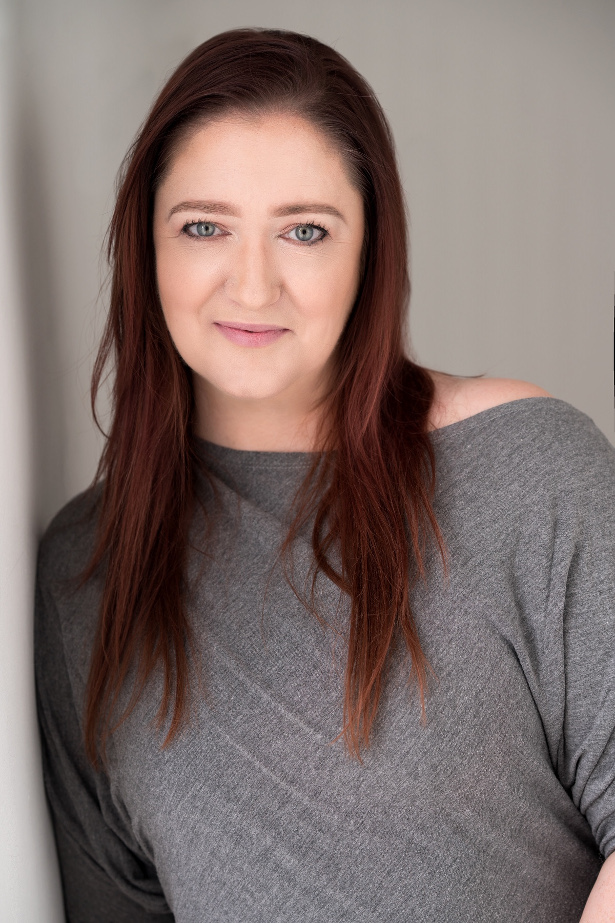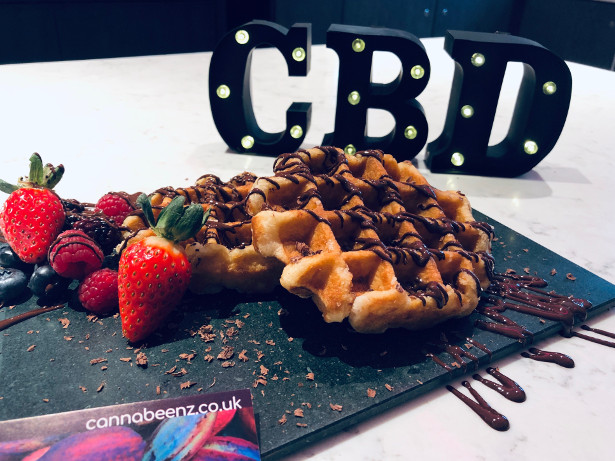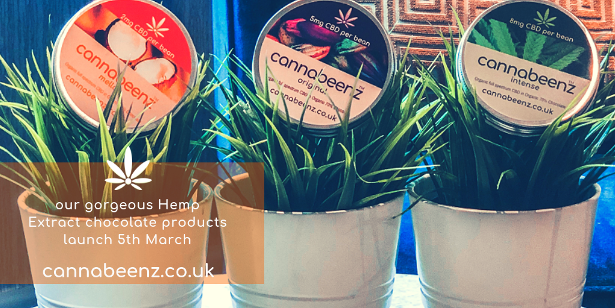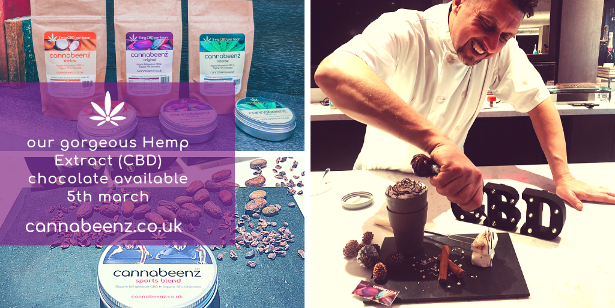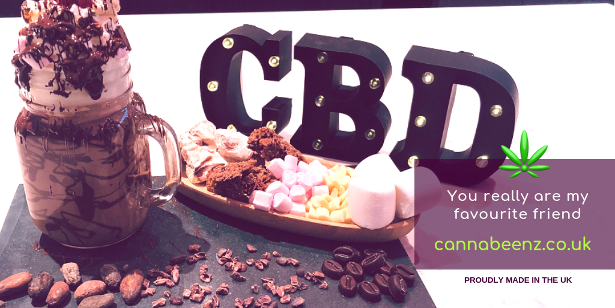 A good gift my mom totally loved during the holidays are these new crystal infused oils.
Check them out at https://essentialcrystaloils.com
They are super cool and high quality.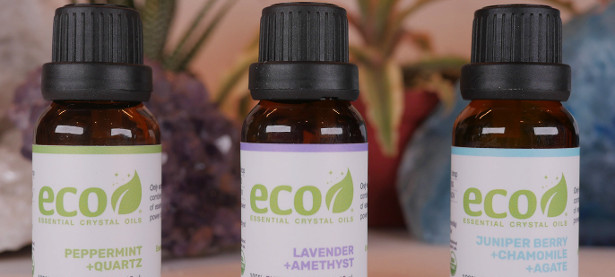 The Weekend Stylist
www.theweekendstylist.com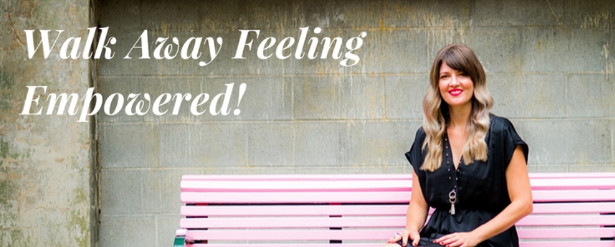 Imagine waking up every day knowing how to style your hair with confidence and ease. The Weekend Stylist will sit down, chat with you to discuss your goals and help break down the barriers from transforming to the new stylish you, including two hands-on personalised styles individually selected just for you. This series of sessions will empower you by transforming your look in a way that will help you discover your own personal branding. The Weekend Stylist will give you guidance, knowledge and insider tips and help you identify your own unique style that will complement your total look. This workshop is recommended for all women who are needing a casual or professional look to add to their lifestyle, whether you are a stay-at-home mum, career woman, entrepreneur or young at heart wanting to create your perfect look. The Weekend Stylist has you covered for an enjoyable, stylish and practical experience.
Nevaeh By Honour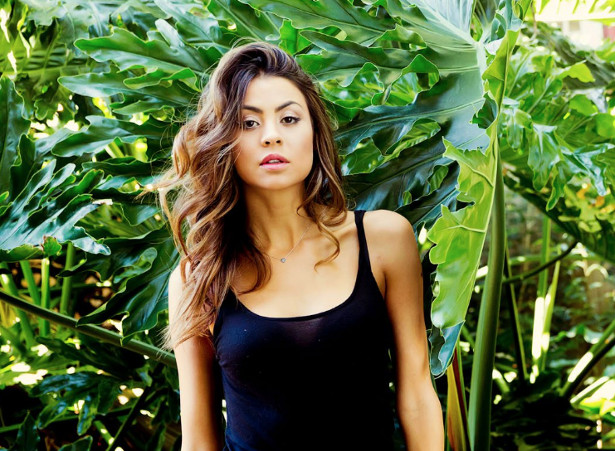 Nevaeh By Honour provides on-trend styles for the fashion conscious woman.
Whether you looking for accessories to take your outfit to the next level we cater with a range of the vegan, animal cruelty free lipstick range to complete any outfit look.
With each garment and accessories sold we donate $3.00 to the McGrath Foundation supporting families experiencing breast cancer.
With Nevaeh BY Honour we are changing lives, one outfit at a time.
Mothers Day Gift: Sleepwear/Robes from Homebodii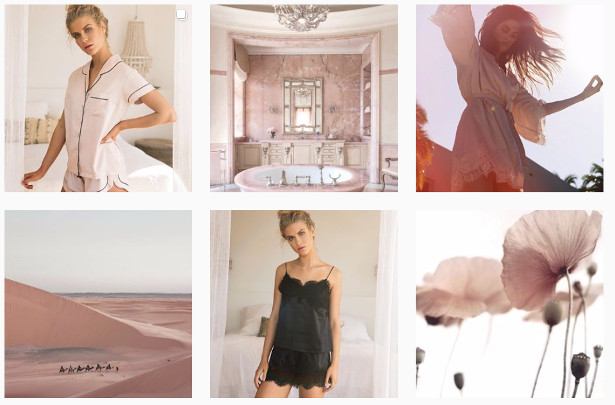 Treat the mothers in your life to high quality, luxury sleep and loungewear from Homebodii this Mothers Day. Homebodii is known for its distinctively feminine designs that evoke beauty, comfort and luxury and has quickly become Australia's most sought-after bridal robe brand. Available on leading retailers such The Iconic, Nordstrom, David Jones and Revolve Clothing, and the option to personalise pyjama sets with monogrammed embroidery, why not give the gift of beautiful comfort to the women who deserve it most?
https://www.homebodii.com
MOTHER'S DAY
Butterfly Effect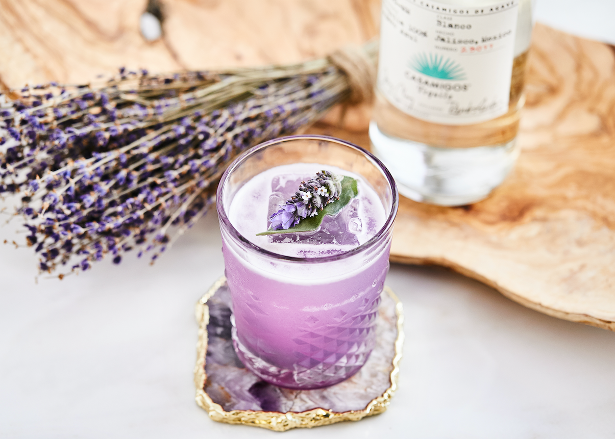 2 oz. Casamigos Blanco Tequila
1 oz. Fresh Lemon Juice
.75 oz. Butterfly Pea Infused Syrup
.25 oz. Orgeat Syrup
2 Dashes Lavender Bitters
Method: Combine all ingredients into a tin shaker and add ice. Shake vigorously then strain into a rocks glass. Add a large ice block and garnish with fresh sage and a lavender sprig.
Lavender Spritzer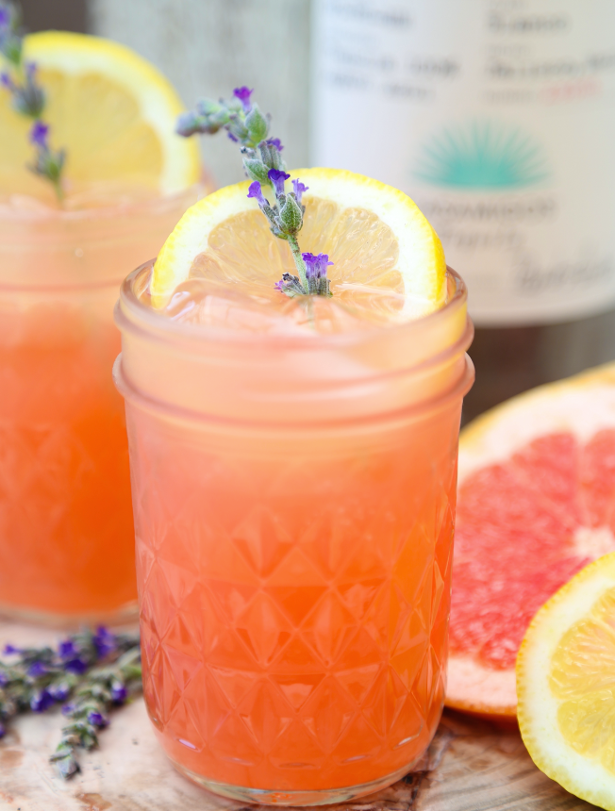 2 oz. Casamigos Blanco Tequila
1.5 oz. Lavender syrup
.5 oz. Fresh lemon juice
.5 oz. Grapefruit juice
2 Dashes lavender bitters
Top off with grapefruit soda water
Method: Add all ingredients into a shaker and shake vigorously for 8-10 seconds. Strain into Collins glass and add fresh ice. Garnish with a lavender sprig and lemon peel.
Mexican Mimosa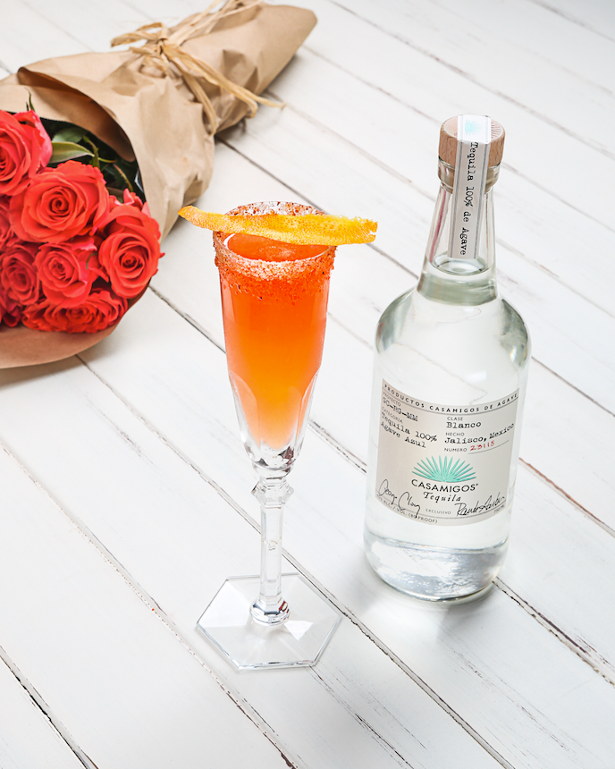 1 oz. Casamigos Blanco Tequila
1 oz. Blood Orange juice
2 Serrano slices
Top off with prosecco
Thick rim of salt, sugar, tajin mixture (equal parts)
Method: Combine all ingredients into a tin shaker (except for prosecco). Muddle serrano and add ice. Shake vigorously for 4-6 seconds then fine strain into a champagne flute. Top off with chilled prosecco. Garnish with an upside-down blood orange peel over top of cocktail.