FROM FESTIVE JUMPER CAKE KITS TO DELICIOUS GIFTING IDEAS, TESCO HAS EVERYTHING YOU NEED TO HELP KEEP THE WHOLE FAMILY ENTERTAINED THIS CHRISTMAS
FACEBOOK | TWITTER | YOUUTBE | PINTEREST | INSTAGRAM
Whether you're entertaining the in-laws, offering seasonal greetings to friends or in need of some inspiration to keep the kids entertained throughout the holidays, Tesco is your one stop shop this Christmas with our range of fun and festive treats.
Free From Vanilla Christmas Jumper Cake Kit – 585g, £4.50 Free From: milk, wheat, gluten and egg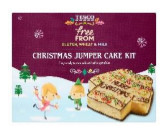 Children of all ages can now create their own edible Christmas jumper. The kit comes complete with vanilla sponge mix, frosting and sprinkles to personalise the cake, plus a stencil. A Free From festive cake the whole family can enjoy making and eating.
Free From 3D Gingerbread Star Kit – 525g, £4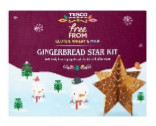 Free From: milk, wheat, gluten and egg Create a spicy gingerbread 3D star that is festive, fun and fuss free. Great for keeping the whole family entertained, this eye catching centrepiece is the first gingerbread mix in the UK to contain no eggs and is exclusive to Tesco.
Tesco Musical Snow Globe Tin with Shortbread – 375g, £12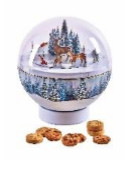 Perfect to gift or to enjoy as a moreish treat, these buttery shortbread bites and chocolate chip cookies are baked in Scotland and come presented in a festive musical snow globe tin. Twist the top of the globe to see the winter wonderland scene rotate and play a festive tune.
Tesco Shortbread Fondue – 300g, £4
A festive treat that can be enjoyed hot or cold this Christmas. Our fondue kit features buttery shortbread biscuits baked in an ideal shape for dipping. Served with a creamy smooth white and milk chocolate sauce, this sweet winter warmer will have the whole family reaching for more. It also makes for a great gift for any biscuit lover.
Tesco Christmas Tree of Mocktail Biscuits – 210g, £4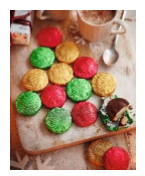 Wrapped in festive coloured foil, these deluxe chocolate covered biscuits contain a creamy fondant in Kir Royale, Peach Bellini and Irish Cream flavours. Delicious with an after-dinner coffee, they're available in a fun tree-shaped box, making them a great gift too.