Awaken Baby's Senses with a Toy Collection Unlike Any Other bkids.co.uk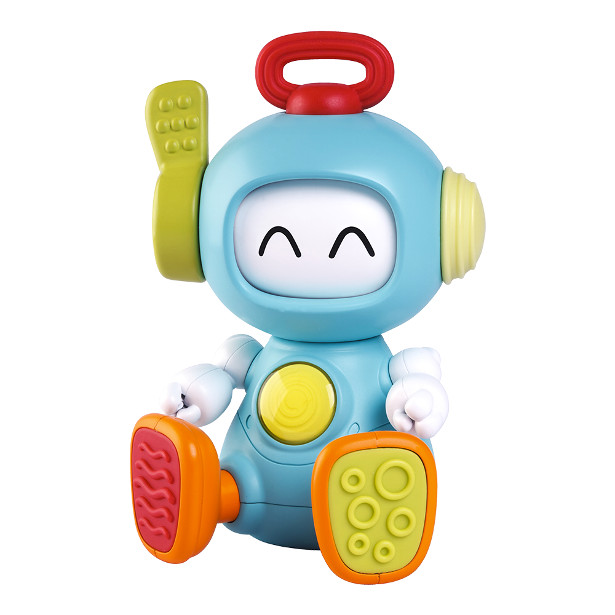 FACEBOOK
Infantino BKids is thrilled to announce the launch of its highly anticipated Sensory Toy Collection. Promising to be a truly spectacular range, Sensory includes a multitude of toys that will educate, excite and entice babies and toddlers. These innovative toys are unlike any range on the market – stimulating little senses and provide the ultimate toys to nurture early exploration.
With products suitable from newborns – 12 months and prices starting from as little as £3.99 this range has it all. Thoughtfully designed each toy in the collection features loveable characters, high quality materials, great textures, endearing sounds, enchanting lights and bright colours.
Highlights from the range include:
Leon the Chameleon Light and Shape sorter, which is packed with fun functions, guaranteed to have any baby and toddler twiddling for hours. This learning-made-fun toy will allow little ones to practice motor skills by pushing buttons to match colours and shape sorting.
Also the already award winning Sensory Discovery Robot promises babies endless enjoyment! With his enchanting sounds, flashing lights and funny expressions, which will activate every time baby pushes, pulls, twists and even turns him upside down, this adorable toy is a guaranteed hit!
If these weren't enough, the 3-in-1, action packed Walk and Drive Discovery Car will spark curiosity for little explorers with its colourful textures and buttons, lights and sounds.
Toys that stimulate little ones minds are not only considered invaluable to early development, they are actually recognised by some as being an essential part of learning in the early years, with studies showing a clear connection between cognitive development and the amount of stimulation that is encouraged while a child is young. Parents are becoming more aware of the benefits that sensory toys can have on a child's experiences and are looking more for innovative toys, which are focussed on learning– with this in mind Infantino BKids sensational Sensory toy Collection has arrived just in time!
Speaking about this exciting launch, Gary Wood, UK Country Manager at Infantino BKids said: "We have gone to great lengths to ensure only the best materials, textures and sensory elements have been used and we have truly researched this category of toys to make them exceptionally educational and exciting for babies. The fact that it has specifically been developed for newborns – 12 months
makes it very different. Best of all, the collection is extremely well priced, meaning it's affordable for every family."
RRP: Starting from £3.99 | Stockist: Smyths, Argos and Amazon