YE OLDE BELL OPENS NEW SPA
Country Hotel, Ye Olde Bell, opened the doors to its new multi million pound opened earlier this summer.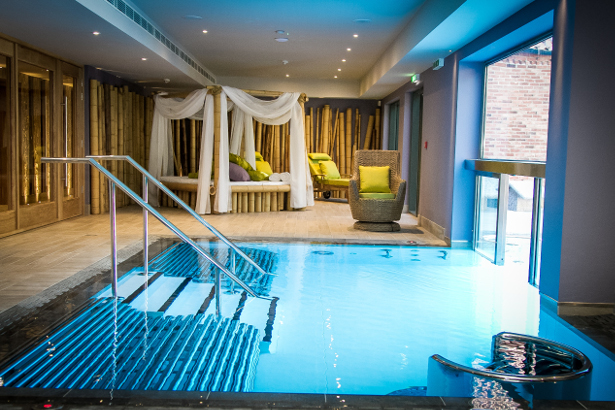 The beautiful boutique spa features ten experiences, indoor-outdoor vitality pool, an extensive range of treatments, Herb Garden Brasserie, outdoor relaxation areas with alpine lodges and hair and beauty salon.
In addition to a wide range of therapies the elegant spa, which is located in the village of Barnby Moor, on the borders of Nottinghamshire, Lincolnshire and Yorkshire has also created a selection of treatments especially for their male guests.
The C+ Energy Facial for Men is a deeply hydrating treatment for dehydrated skin. It includes a facial and relaxing pressure point massage for the body, cleansing and exfoliation of the skin, followed by an application of serum and finishing with a mask containing a cocktail of natural elements designed to soothe skin irritation caused by shaving.
Ye Perfect Gent is the idea treatment for relaxation. It combines exfoliation, deep back massage and facial. It smooths the skin, leaving it fresh and revitalised.
The Men's Ritual is a re-energizing face and body treatment. Specifically targeting male skin irritated by shaving the therapy includes a 60 minute invigorating massage followed by a facial packed with plant extracts and vitamins to soothe the skin.
The spa also offers back and chest waxing using Azulene wax by London Spa Company, which is designed to provide gentler hair removal.
The spa opened in June and has already been awarded an impressive 5 bubbles by the Good Spa Guide.
Experiences within the spa include the thermal area featuring the Herbal Laconium, Stonebath® and traditional Alpine Sauna.
Guests are transported to the mountains of Europe with the custom-made snowstorm experience. The first of its kind in the world, guests can select from gentle snow shower or a more powerful snowstorm. The experience is further amplified with the effects of lightning and gusts of wind.
The hot and cold shower walk, includes a sequence of five showers, including warm tropical rain to an ice cold bucket shower.
Relaxation experiences can be found at steambath and the Salt Inhalation Room. Guests can also unwind at the footbaths.
The heated indoor/ outdoor vitality pool is at the heart of the spa and features bubble loungers, massage jet and reflexology stations. There is a glass sliding window, leading to the outside pool.
Lunchtime dining is available at The Herb Garden Brasserie, diners can also dine al fresco.
On the second floor guests can select the Turkish inspired Rasul®, a mud cleansing therapy. For those after sunshine, the French Rivera inspired Sabbia Med® is a sunlight therapy.
There are 6 treatment rooms, including two double, all of which are individually designed with muted tones.
Ye Olde Bell Hotel & Spa dates back to the 17th Century, the 59 rooms, suites and lodges have been passionately restored and individually styled by the owners with period furniture, luxurious fabrics and contemporary bathrooms.
The hotel offers a host of dining options from fine dining to bistro to banquet. Overseen by Chef Tim Stamp the cuisine at Restaurant Bar 1650 and St Leger Bistro-by-the-Bar has been awarded an AA Rosette.
Restaurant Bar 1650 offers an elegant dining option and a refined menu featuring the likes of Grilled lemon sole fillet, lobster reduction, wild spinach & crab beignets and Lemon & sesame tart, lime curd, quince jelly, black butter ice cream.
St Leger Bistro offers a vibrant yet relaxed atmosphere. The menu features traditional classics with a few creative twists.
For more information or to make a booking visit www.yeoldebell-hotel.co.uk
IASO
www.IASO-USA.com
THE ULTIMATE IN MALE GROOMING PRODUCTS
PRODUCT #1:  IASO For Men White EX 2‐in‐1 Fluid
 Supreme Fresh and cool reign supreme.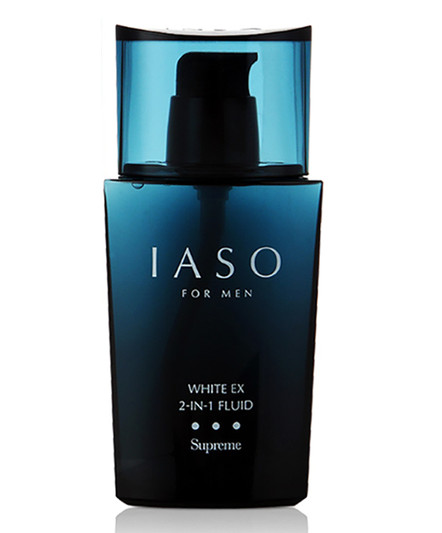 This Aftershave & Moisturizer combo is a convenient one‐step use that powers  your day with a breakthrough gel‐essence formula. It soothes and calms irritated skin and improves the skin's  resistance against environmental aggressors.  Battle fine lines and wrinkles.  Feel like a king, day in and day out.
TRIPLE LEVEL HYDRATING 
A) Inner Moisture Recharging: Comforts and revitalizes skin without the sticky feeling.  B) Outer Moisture Binding: Creates an invisible veil to prevent skin dehydration by trapping the water and  retaining the natural moisture from within.  C) Cellular Long‐Term Hydration: The three lipids complex encapsulated by micro‐liposome penetrates deeply  into the skin to repair the damaged moisture barrier, and restores the skin's natural protective function.    Recharges Skin Energy   Restores Skin Radiance  Triple Level Hydrating
PRODUCT #2:  DR.IASO Skincare for Men Instant Soothing Formula 
Be a smooth operator.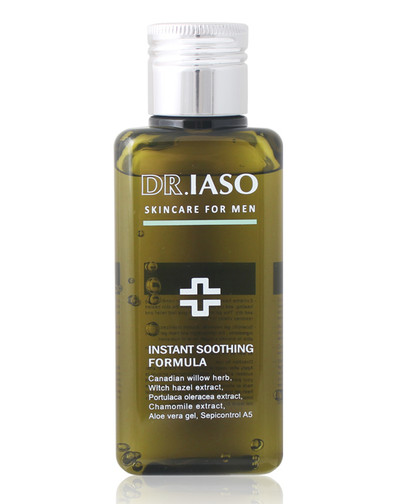 Elevate into action with an instant formula.  This gel lotion soothes men's agitated skin  from exposure to the elements. Extreme heat from the sun, air conditioning, heating, and city pollution leave  the skin heated and dry. This gives fast relief and restores freshness with plenty of aloe and botanical extracts.  With water‐based fresh hydration, it optimizes moisture and helps minimize peeling. This lightweight gel is the  essence of cool.      For a busy man who demands all‐in‐one face treatment, this light, fast absorbing formula combines three of  men's post shaving skincare essentials:  1) Immediate soothing  2) Instant moisture  3) Skin repair damaged by shaving    Instant Soothing   Hydrating  Fresh and Non‐Sticky Feeling   Post Shave & Moisturizer Combined

Duke Cannon
Men's grooming supply company, Duke Cannon, has released a brand new addition to its hair care weaponry; News Anchor Pomade. Duke Cannon believes hardworking men deserve a mane that commands respect, whether he's getting ready for the workday or appearing on the Channel 5 News. News Anchor Pomade is here to give your hair an authoritative appearance by making your hair thicker and fuller by simply using this premium pomade at your discretion.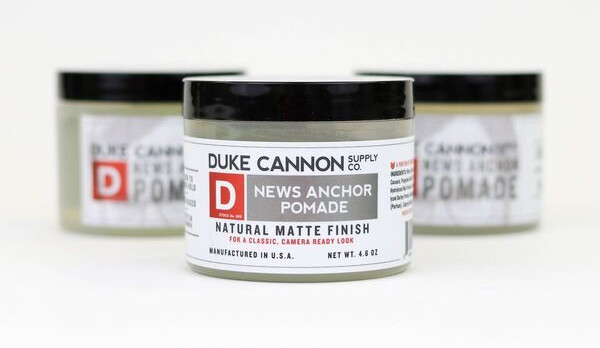 Key benefits:
Medium to strong hold
Natural feel
Matte finish
Protein blend for strength
Water based to rinse out easily in the shower
Scent: Sandalwood with a hint of citrus
A long-lasting 4.6 oz. jar
Duke Cannon's News Anchor Pomade is now available at Duke Cannon's Online Store for $15.00 USD. Please consider this premium product for any new product features, roundups or stories. Pomade samples are also available, if interested.
CALIBRE Clinic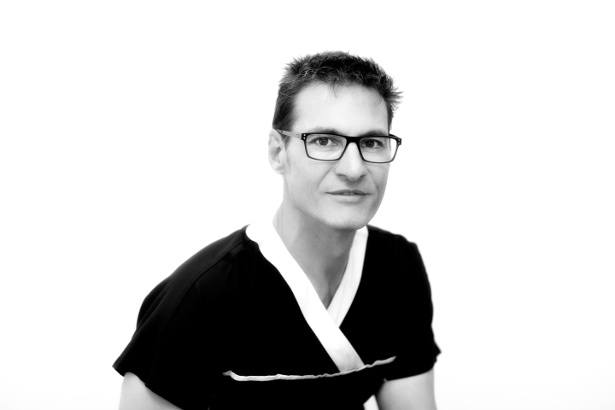 CALIBRE Clinic has developed a treatment that is a ground-breaking alternative to penis enlargement plastic surgery. As men, we take care of and are concerned about our appearance. Dressing well, eating the right food, doing our best to work out or exercise to keep our bodies healthy and in shape. This isn't just about vanity though, it's about keeping healthy and feeling good; the way we look – or more importantly the way we feel about how we look – has a major impact on our well-being, how we feel about ourselves. And this permeates all areas of our lives. Feeling good about our bodies gives us confidence. If you are considering a penis extension, or have considered penis implants, or are concerned about your erection CALIBRE Clinic means you can safely address these issues, without the pain, possible side effects or inconvenience of penis surgery.
5 QUICK FACTS ABOUT CALIBRE:
1. The CALIBRE technique involves the painless injection of TGA-approved dermal fillers just below the penile skin, much like the injection of cosmetic fillers into the lips and cheeks since the 1990s.
2. The procedure can be performed during a one hour in-clinic session with minimal or no downtime. The aesthetic symmetry can be enhanced during your review session about 4 weeks later.
3. The augmentation lasts between 1-2 years but CALIBRE Clinic is currently trialling longer-lasting dermal fillers, potentially lasting up to 4 years!
4. CALIBRE is for any man concerned about the size of their penis and how this impacts their body image and intimate relationships, "Our patients are of all ages, background and personal circumstances. We have been surprised by how many men are interested in non-surgical penile augmentation options", says Dr Oates.
5. CALIBRE is a medical procedure and should only be performed by Doctors trained and certified by CALIBRE Clinic.
THE RISE OF THE FUZZ-FREE FELLAS
-Men are manscaping their bodies to please their partner-
• Manscaping is on the rise, with 85 per cent of British men aged 18 – 35 prepared to manscape their bodies
• Two thirds of men don't know how to manscape (the grooming trend for shaving more than just your face)
• Wilkinson Sword has teamed up with London School of Barbering to create the Manscaping Master of Arts (MA) to help address men's questions
• Rugby star Ben Cohen is leading the charge in educating men on how to manscape
Research reveals that women play a crucial role in prompting a man to manscape, with men citing that their partner finds a fuzz free man more attractive (34 per cent). What's more, trying to attract a woman (31 per cent) is another one of the main reasons why men pick up their razor.
When asked which areas of the body they preferred to keep tidy, a well-groomed groin topped the charts (73 per cent), followed by a clean-shaven chest (72 per cent) and hair-free back (71 per cent). Nearly six in 10 men (58 per cent) even admitted to undergoing a 'boyzillian' at their partner's request – proving that love is pain after all.
The statistics from leading grooming brand Wilkinson Sword also show that everything doesn't always go smoothly, with men experiencing a variety of manscaping mishaps. The most common issues include shaving rash (47 percent), followed by nicks and cuts (45 per cent) and ingrown hairs (35 per cent).
On average, men first pick up their razor to begin manscaping when they turn 18, with just over one in 10 (11 per cent) grooming their body hair from as young as 13 years old.
Whilst more men are turning to manscaping than ever before, the majority (67 per cent) admit that they don't know the correct way to shave their body, what's more, nearly two thirds (65 per cent) are too embarrassed to ask.
As well as conforming to their partner's preferences, men manscape to improve their appearance (59 per cent) with professional sports stars and celebrities fuelling the trend. Icons David Beckham (39 per cent) and Cristiano Ronaldo (34 per cent) are cited as the top manscaping man-spirations by British men.
In a bid to teach men how to successfully navigate this tricky issue, Wilkinson Sword has pioneered the first-ever grooming qualification; a Master of Arts in Manscaping with the support of the London School of Barbering and rugby star Ben Cohen. Men simply need to watch a tutorial and answer three questions before getting their groom on to receive their qualification.
The go-to tool to manscape like a maestro is the Wilkinson Sword Hydro 5 Groomer (RRP £14.99), an innovative 4-in-1 styling tool that trims, shaves, edges and hydrates throughout each shave. Designed to make the most of your individual style whilst taking the hassle out of maintaining it, the Hydro 5 Groomer simplifies any grooming ritual by removing the need for multiple attachments.
Ben Cohen has said of the collaboration: "Manscaping can be a minefield if you are not a guru with your groomer, so to help guys master their shaving skills, I have teamed up with Wilkinson Sword & the London School of Barbering to unveil the Manscaping Master of Arts (MA), helping guys to be fully qualified master of the manscape."
Rachel Witter from the London School of Barbering comments: "We think the Manscaping MA is much needed to provide support and expert guidance to men on the 'manscaping' minefield. The trend is also continuing to grow, with more men taking pride in their appearance; which now goes far beyond a simple haircut and beard trim. The London School of Barbering is also considering introducing a 'mancaping' module onto one of our current courses to help address men's grooming needs."
Follow https://www.facebook.com/WilkinsonSwordMenUK/ to get an official certificate in manscaping, with the first 100 who achieve this qualification being rewarded with a free razor so they can continue to hone their grooming technique at-home.
An intelligent new approach to hair restoration
– How the resolution to hair loss may lie in the arms of a robot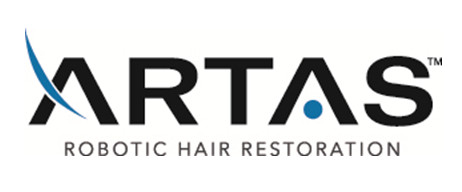 Statistics show that two-thirds of all men will eventually be affected by male pattern baldness – in the UK, this means that 7.4 million men are losing their hair at any one time.1 Androgenic alopecia (hormone related) hair loss affects 50% of men by the age of 50.2 They are not alone; women suffer, too, with research suggesting more women than ever before are losing their crowning glory. Statistics estimate that up to 8 million women in the UK are currently suffering from some degree of hair loss2. The psychological effects have been shown to negatively impact the emotional well-being and confidence of the majority of those affected.
However, a breakthrough in robotics technology is offering a radical new approach to tackling hair restoration. As a result of pioneering work by a team of leading hair transplant surgeons and researchers, a less invasive and more targeted route to hair restoration has been achieved. Their research has led to an innovative low-risk, stitch-free hair restoration procedure which offers a far less painful procedure, with faster recovery time and more predictable, virtually scar-free and naturalistic results – thanks to artificial intelligence and a robotic arm.
Taking the graft out of grafting
The unique state-of-the-art ARTASTM procedure, which is now available in the UK for the first time at four clinics, does away with the imprecise nature of traditional hair transplants and harnesses precision-focused technology to select only the highest quality hair follicles to replenish thinning scalps rather than relying on human eye alone (however experienced). It takes the graft out of grafting by eliminating the risk of fatigue, fallibility and error, allowing the expert surgeon to use their skills in the most productive way.
The first and only robotic hair restoration system offers a treatment with minimum downtime, no visible scarring and less pain. It is the first, physician-controlled, computer-assisted technology for hair restoration which can assess the quality of each hair follicle, ensuring only the healthiest grafts are selected. Artificial intelligence targets the graft and a robotic arm accurately harvests this graft, with pin-point accuracy, improving the chances of successful regrowth in the relocated area, which is also computer controlled.
The ARTASTM Robotic System is able to perform all three phases of hair restoration; treatment planning, harvesting and site-making. The site-making procedure demands absolute accuracy as it is responsible for eventual aesthetic outcome and long term success of the restored hair. Crucially, during the site-making phase, the robot can identify existing healthy hair in the implantation area and avoid destroying it. The system also identifies both existing healthy, permanent hair as well as fine vellus (fair, downy) hair. Once harvested, the hairs are implanted into the balding or thinning areas of the scalp. The appropriate placement of these hairs is essential when striving for the most naturalistic hairline.
To achieve this, the physician uses ARTAS Hair StudioTM technology to design and map out the recipient site using Artificial Intelligence algorithms to avoid damaging the existing healthy, permanent hair. The robotic system then assists the physician in placing the new hair in areas of thinning while protecting the existing healthy permanent hair.
Deep rooted problem
According to the British Association of Hair Restoration Surgery (BAHRS), androgenic alopecia or male pattern hair loss is responsible for the vast majority of balding in men. Whilst there are many reasons people lose their hair – among them serious disease, reaction to medications and, in rare cases, extremely stressful events– more than 90% of hair loss in men is heredity. This common condition manifests itself with hair thinning at the crown of the head and creeps ominously away at the front from the temples, and occurs when hair follicles become sensitive to the hormone, dihydrotestosterone (DHT). 2
Traditionally transplantation surgery to rectify male pattern hair loss involves harvesting hair follicles in strips at the back of the head, which are DHT-resistant, and transplanting them to bald areas. However, treating hair loss this way can be aggressive, painful, and comes with the risk of scarring and infection in the areas from where the hair has been stripped.
By contrast the ARTASTM procedure requires no strips of hair to removed, no long incisions or stitches and delivers clinically proven results with very naturalist hair regrowth patterns. The virtually pain-free procedure only requires a local anaesthetic and, without the giveaway signs (a missing strip of hair, a throbbing wound and scarring – where no hair will regrow) of more traditional hair transplant surgery. So much so that once the newly transplanted hair follicles start to flourish it is unlikely anyone will know treatment has taken place. The ARTASTM system is also licenced to treat female hair loss.
Visualisation technology
Excitingly, potential patients can even see the predicted outcome before they embark upon treatment as the ARTAS Hair StudioTM technology provides a 3D photograph-based simulation which demonstrates the anticipated results. The visualisation technology allows the treating doctor to design a personalised treatment plan illustrating different options using a variety of graft counts and hair distribution patterns.
Because of the sophistication of the technology the ARTASTM system can only be used as an advanced treatment tool by highly trained plastic surgeons. It is available at four advanced hair transplant clinics in the UK and their costs vary according to the complexity of the case and the amount of hair to be transplanted, which is decided at the consultation with the physician.
For more information, and to find the clinic closest to your location please visit www.artashair.com
1. Men's Health Forum
2. British Association of Hair Restoration Surgery (BAHRS)
18.21 Man Made Grooming

18.21 provides men with upscale products they will take pride in owning. Unique packaging is reminiscent of prohibition era America with a custom crafted aroma called Sweet Tobacco. The Man Made Wash, bottled in a vintage whiskey flask is a combination shampoo, conditioner and body wash that cleanses hair and skin without harsh surfactants or parabens. It conditions with jojoba esters and macadamia glycerides while quinoa gives strength and weightless moisture, repairing the hair with every use. Styling products include Styling Clay, a hybrid of wax and clay with a true matte finish; Styling Paste, a soft whipped compound with a satin finish providing moisture with pliability and Styling Pomade that can be used three ways for soft or hard looks. The Premium Hairspray is a finishing spray just for men with fast drying and flexible hold, with packaging inspired by vintage beer cans from the early 1900s.
www.1821ManMade.com.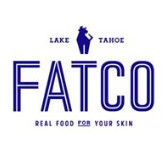 FATCO Skincare founded by, Cassandra Burnside is a paleo based skin care brand comprised of the highest quality and 100% organic ingredients derived from organic, pastured, grass-fed and happy cows. Appearing in Target stores later this summer, all FATCO products feature a nourishing blend of tallow, organic oils and natural ingredients to feed your skin while cleaning it
For men, FATCO has their Stop Stank deodorant and their Pit Spritz as well as their tallow based body butter and Fat Stick. The active ingredient in our Pit Spritz Deodorizing Spray is Raw Apple Cider Vinegar, which kills the bacteria that creates the odor.
Bean Body Man Scrub
This is a coffee scrub which contains 100% natural, fair-trade body scrub designed to bring the best out of your skin. It uses the highest quality naturally sourced Robusta coffee beans and skin-loving cold pressed coconut oil to exfoliate, cleanse and nourish the skin
Available at Holland & Barrett, RRP £14.95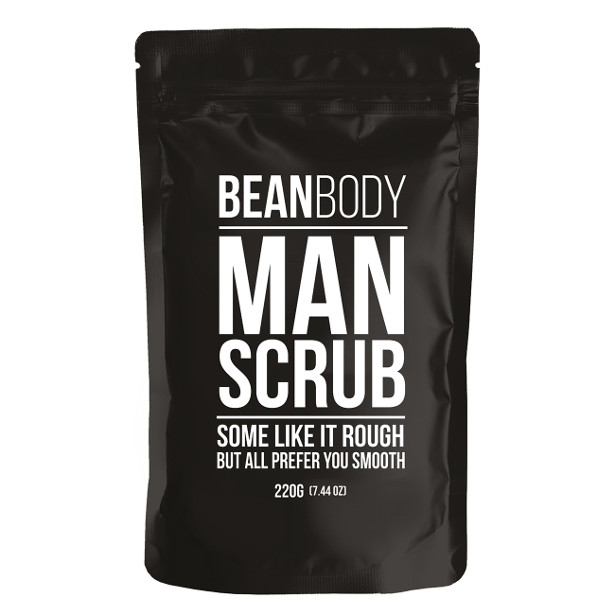 www.goaskincare.com
GOA Skincare, is an anti-vice skin & grooming solutions brand which deals with eliminating the signs of age and damages caused by excess habits.
Anti-fatigue face serum  voted no.1 by Men's Health Magazine.
The collagen+control face serum, contains vitamins, active complexes and GOA Skincare's original ingredient called Dark Phyto-Matter which acts like a very effective delivery system for tough, active skin.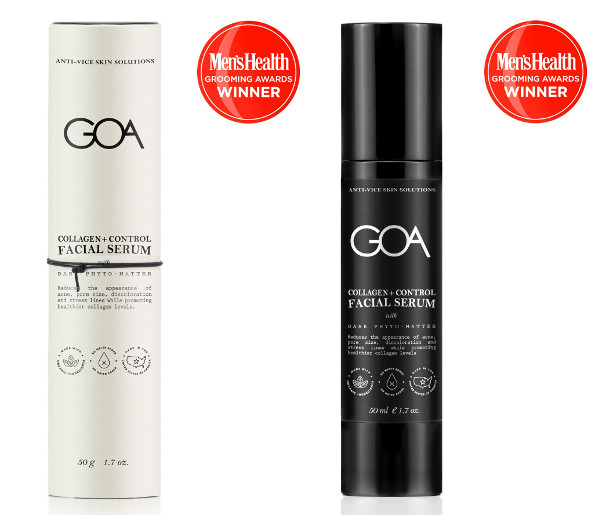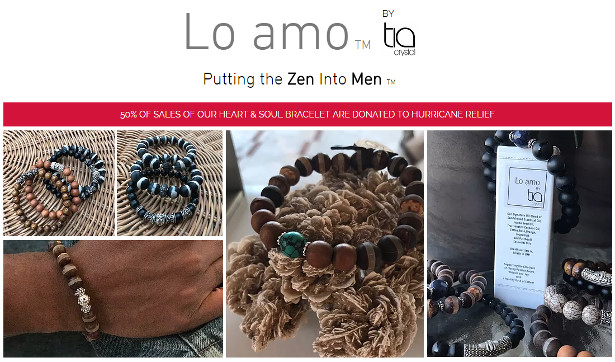 A conscious jewelry brand and empowerment focused company that create pieces and facilitate corporate training supporting men in finding the Zen spot in there minds.
All about braking free of old thought patterns and beliefs.
Learning to meditate not MEDICATE!
Training Presidents and CEOs of high powered corporate companies how to use this mind-fullness as a part of there everyday PowerPoint presentations LEADING THE ZEN WAY.
The balance of both Masculine and feminine ways is an inside job.
Presidents of massive global companies that live daily wearing Loamo bracelets.
Now branching out into Men retreats worldwide.
Just launched the Loamo infused oils and room sprays that are blended for mind-fullness as well as clarity.
From the office to the car to the man cave.
These are a must.
Please visit
www.loamojewelry.com
Rescue Me Essential Oil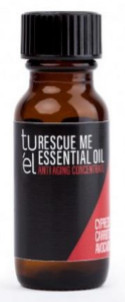 Fountain of youth, in a bottle. This anti-aging essential oil is the perfect nourishing treatment of pure plant extracts and nothing else. It's the power of Mother Nature delivering concentrated antioxidants, vitamins and nutrients deep into the skin to improve tone, texture and overall appearance.
Specifically designed for mature skin to help stimulate cell regeneration, increase collagen, visibly reduce age spots and improve elasticity.
Rescue Me Essential Oil
KEY INGREDIENTS: Cypress – clarifies and tones. Rosewood – stimulates cells, regenerates tissue. Carrot Seed – anti aging powerhouse, brightens, rejuvenates. Vetiver – rejuvenates, detoxifies, hydrates. Lavender – antiseptic, cleanses, balances, soothes, heals. Avocado – brightens, hydrates, heals sun damage, regenerates. TU'EL SKINCARE IS FREE OF: PHTHALATES / SULFATES PARABENS / MINERAL OIL SYNTHETIC DYES OR FRAGRANCES 100% VEGAN. NO ANIMAL TESTING, EVER. Price: $34 Available at: TuelSkincare.com
Altruist Dermatologist Sunscreen, Sunscreen with a Conscience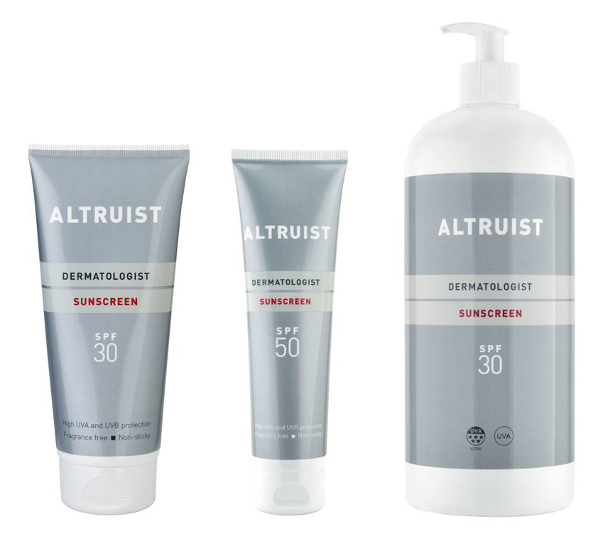 altruist spf50Good quality sunscreen should be our first line of defence against the harmful effects of sun exposure and skin cancer. According to Cancer Research UK, malignant melanoma is the fifth most common cancer in the UK, with on average 40 new cases being diagnosed every day.
While there are some excellent products available, not everyone has access to them and not everyone can afford them, a truth leading dermatologist Dr Andrew Birnie and Dutch economist David Westerbeek find incongruous:
"Deciding whether or not to wear sunscreen, or how much or how often to apply it, should not be based on cost. Everyone should have a basic right to take the necessary precautions to reduce their risks of developing skin cancer. Whilst there are some excellent products available […], most are so expensive that people are reluctant to use them as often, or in as large a quantity as they should," says skin cancer specialist Dr. Birnie.
And so they tasked themselves with creating a sunscreen that was both high quality and affordable, enabling consumers to protect themselves properly without breaking the bank.
From £2.00 per 100ml, Altruist Dermatologist Sunscreen does just that: it affords effective sun protection at an affordable price.
There are two strengths to choose from, SPF30 and SPF50, as well as a family-size litre bottle of SPF30. Priced competitively the SPF30 bottle costs £4.00 for 200ml (sold in packs of two) or £14.00 for a litre pump bottle. The newer SPF50 costs £3.75 for 100ml and fits perfectly in your handbag or cabin luggage.
An altruistic venture
Dr Andrew Birnie and David Westerbeek met during their stay in South Africa. Staggered by the lack of education and affordability of a product they considered to be a simple basic need, they developed Altruist, a high quality sun protection cream that costs as little as a fancy coffee. Unlike a fancy coffee there is no elaborate packaging and no celebrity-fronted marketing campaign – there is barely any profit. What profit there is goes straight back into product development and manufacture, and proceeds from the sale of every bottle of Altruist go to Under the Same Sun and children in Africa suffering from albinism.
Regular application is key
Dr Birnie couldn't be clearer on this point: regular application and reapplication of sunscreen is crucial; it should be reapplied every two hours, after swimming or after playing sport in the sun. You should be aiming for a teaspoon of cream for your face and a whole shot glass full for your body, something that still happens too little in practice. Traditionally, high-quality sunscreen has only been sold in small-quantity tubes or bottles. Now with the introduction of Altruist's larger 1-litre pump bottle, a consumer first in the UK and EU, sunscreen has never been more affordable or accessible to sports clubs, schools, day care, construction sites and other groups who spend a considerable amount of time outdoors. Regular dermatologist recommended sunscreens sell for close to £15 per 200ml. Altruist sells its 1-litre pack size on Amazon for less than this.
Key ingredients
The science behind the product is equally as convincing. Both SPF30 and SPF50 strengths are recommended by dermatologists, not least because they use the most sophisticated filters available. Micronised titanium dioxide offers UVA protection beyond EU standards and Tinosorb A2B, one of the most modern sun protection ingredients developed to date, offers protection beyond the usual UV spectrum*. Altruist is also highly photo-stable, which means its UV filters do not degrade easily in the sun; it's suitable for sensitive skins, is fragrance and paraben-free, hypoallergenic and non pore blocking. It also feels great on. Its non-sticky formula means it absorbs quickly and being water-resistant, it stays put.
Altruist Dermatologist Sunscreen is dispatched exclusively from Amazon (www.amazon.co.uk) and for every 1-litre package of sunscreen sold, Altruist donates 50p to Under the Same Sun.
* In vitro-testing exceeded EU COLIPA recommendations for UVA protection
Under the Same Sun
Altruist sponsors the charity organisation Under the Same Sun, which provides support to children with albinism in Tanzania and the rest of Africa. With its scorching hot sun, the tropical climate of Tanzania puts people with albinism at a high risk for developing skin cancer at an early age. 100% of children with albinism in Tanzania show signs of sun-related skin damage by the age of 10. Altruist donates 10p for the sale of every 200ml bottle and 50p from the sale of every 1L bottle to the charity. In the Netherlands they've gone one step further, where they donate one bottle of Altruist for every bottle sold.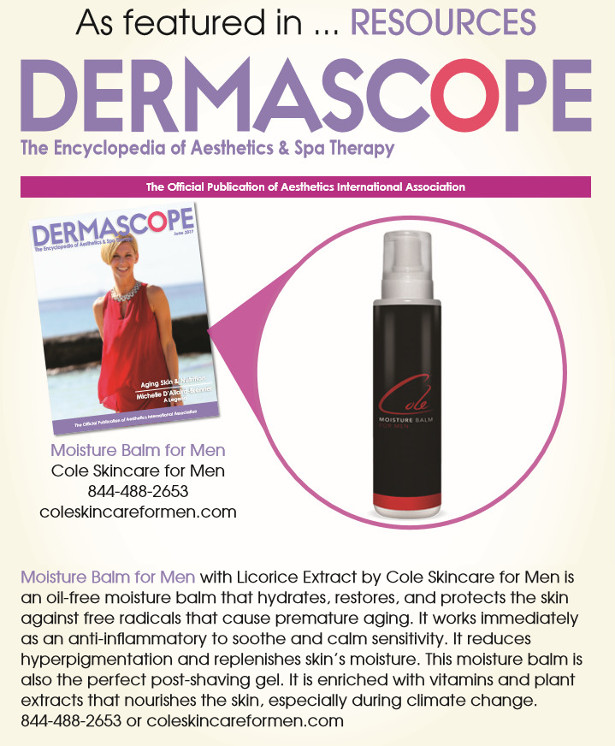 Bathroom Basics – Your 10-minute grooming guide for the modern man.
By Stephen Handisides
Ahhh…the mysteries of the bathroom! Have you ever wondered what girls do in the bathroom for hours on end? These exotic creatures disappear in and come out, what seems like hours later out looking primped and preened to perfection. Well, in this issue I am going to give you the low-down on Bathroom Basics. How you can look your best without the hours of maintenance that the girls put in!
With this daily 10-minute routine, you'll be looking sharper and smarter and it won't cause a tiff over you hogging the bathroom.
Ok let's start at the top, first, is your mop;
Hair on top – rinsing off in the shower does not count as washing your hair. Make sure you shampoo and condition at least every other day and shampoo every day if you're a tradie, for fresh, glossy locks. You don't need to spend a fortune on expensive salon brands, a good supermarket product will work just fine or try a 2-in-1 shampoo and conditioner. Pick products that are designed for your hair type, dry, greasy or normal or dandruff control. Sneaky tip, it's fine to use her shampoo too, women's shampoos contain the same basic ingredients as men's products, as long as it doesn't smell too girly!
Shower – Don't just stand under the water half asleep. Wash yourself with soap or a shower gel, use a shower mitt or washcloth to build up a good lather and exfoliate away dead skin cells. You need to wash away all the dirt and oils that have accumulated throughout the day or overnight. After you've rinsed off, finish with a burst of cold water, it will wake you up and close the pores of your skin.
Face – Use a facial wash for men, or if you're old school, a bar of soap, although some non-facial soaps can be quite drying to the skin. If you have dry skin, opt for a non-soap cleanser or dry skin facial wash. If your skin is oilier, try a wash with salicylic acid. It helps to unclog pores and degrease the skin. Concentrate on the T-Zone, nose and forehead as this is where your oil glands are and tend to be the greasiest. Once a week, use a gentle facial scrub to gently buff away those dead skin cells, leaving you with a bright and invigorated complexion. Facial scrubs can really help if you are prone to ingrowing hairs from shaving as well.
Shave – Shave in or just after a shower, the hot water softens the hair and opens the hair follicles for a closer and easier shave. Always use a shaving cream or oil. Use a shaving brush, to create a rich lather and raises the hairs. Go with the grain for less irritation, you can always go over twice for a really close shave. Make sure the blades in your razor are sharp, or you'll end up with bits of bloody tissue stuck to your face. After shaving, rinse with warm water and pat dry with a clean towel. Finish off with your signature aftershave lotion, to replace moisture and sooth the skin. On a side note, unless you are a professional cyclist or swimmer, please don't shave your legs! I don't care how on-trend you are, it's just wrong.
Excess Facial Hair – Thick manly brows can look great, but a monobrow doesn't look good on anyone. Your face caterpillars are easy to maintain. Do it after the shower, but before you moisturize, or the hairs will be slippy. Get some tweezers and just pluck the middle between the eyes, and the odd stray under and above the brow. Don't over pluck, just do the main areas where you have excess hair. Big eyebrows aren't a problem, it's when they start to meet in the middle that you've got an issue. Nasal and ear hair is unsightly too and can easily be trimmed, nasal hair trimmers will make that tricky job, a breeze.
Short and Curlys – Manscaping your short and curlys is perfectly acceptable in this day and age. Just keep it neat and tidy. Trim your underarms and nether regions, but please do it very carefully!
Skin – Once you've washed your face, shaved and plucked, MOISTURISE. It is one of the key things that men shy away from. Moisturising keeps your skin hydrated, slows ageing and helps protect against skin damage. Experiment with different products and try a few different brands until you find something that you like and that suits your skin. You can even buy complete skincare kits such as ULTRA for Men – Essential Skincare program. A moisturiser with a sunscreen is a good idea in Australia especially. Finish with a slather of Pawpaw ointment or SPF lip balm on your lips, this will prevent cracked sore lips in winter and in the hotter months.
Teeth – Any dentist will tell you it's good to floss. Try to floss between your teeth at least once a day before brushing. Then brush your teeth for about two minutes, and include brushing your tongue. You can use a manual or electric toothbrush, they will both do a good job as long as you brush thoroughly. Finish with a mouth wash for an invigorating fresh minty breath. Try to visit your dentist every 6 months. A good teeth cleaning routine will help to prevent gum disease, tooth decay, keep your smile sparkling white and can help combat halitosis.
Eyes – too much caffeine, alcohol, smoke and too little sleep can make your eyes look scary. Clear eyes or eye drops can help. With eyes prevention is better than the cure, so try drinking lots of water, eating healthy and getting plenty of shut eye, to keep your eyes clear and bright.
Hair – When it comes to doing your hairstyle it before you add any product. This is going to prevent over use and that hard shell look you see so many of your mates sporting. Whatever amount of product you're using, halve it, sometimes less is more. You can always add a little bit extra if you need. Visit your barbers every 4-6 weeks to keep your hairstyle looking tip top.
Hands and feet – Use a nailbrush, to keep your fingernails clean and nail clippers to keep them short and neat. Clean hands are pretty basic really! If you suffer from painful, dry and cracked heels use a paddle foot exfoliator in the shower and then a heel balm every night. If you do this for a week it should heal up.
To Finish – Finish up with a quick spray of anti-perspirant deodorant, but make sure it's anti-perspirant, plain deodorant will just mask the odour and won't stop sweat patches. Then some aftershave and you're good to go! Pick your signature scent and aim for a deodorant and aftershave with similar or complementary fragrances so that they are not competing.
Lastly, some things are best left to the professionals. You wouldn't try changing the engine in your car by yourself, the same goes for a few male grooming essentials. Waxing your chest, back, sack and crack, don't even go there! I guarantee it will all end in tears. Another one is dying your hair. Those subtle blonde highlights may just turn out green and touching up those greys, leave it to your hairdresser. You can bet Warnie and George Clooney do.
Bathroom cupboard – I've put together your essentials bathroom shopping list, with some of my favs. You only need a few basic products in your bathroom cabinet, to keep you looking sharp. Don't be afraid to try lots of different brands until you find your favourites.
Bathroom Basics Shopping list*:
Shampoo – https://moehair.com – Hair Guard Shampoo
Conditioner or 2in1 shampoo and conditioner – https://moehair.com – Hair Guard Conditioner
Antiperspirant Deodorant
Facial soap or facial wash – Ultraceuticals Ultra Brightening Foam Cleanser
Facial scrub – daily exfoliating facial scrub 200ml
Shaving Cream – Authentic No.10 Finest Shaving Cream is my go to!
Aftershave balm – Any Truefitt & Hill products. They have 211 years of grooming tradition and they are used by Royalty.
Lip Balm or Pawpaw Ointment
Men's moisturiser – Aspect Dr C Skin Brightening Serum
Body wash or soap bar – Scaramouche & Fandango Men's Body Wash (200ml)
Good quality razor – Truefitt and Hill razor
Men's grooming kit, including Tweezers, Nail clippers, shaving and scissors – you can get great personalised ones at www.createyour.gift
Electric or manual toothbrush
Aftershave or men's fragrance
BIO
The dashing and debonair Stephen Handisides is an international TV presenter, roving reporter, model, MC, journalist, publisher and an all-round expert on Aesthetic Beauty and Male Grooming. Stephen Handisides is a regular expert commentator in the US, Australia and UK on ITV's This Morning, GMTV, Lorraine, OK! TV, Sky News, Channel 10, BBC radio and the Dr. Oz Network. Stephen is the founder and host of 'The Modern Face of Beauty' television series to be broadcast on 52 local and national television networks in the US by 44 million households, as well as FilmOn TV with 74 million viewers and the MyFaceMyBody global channel.
Stephen writes for over twenty major newspapers, trade and consumer magazines, with five regular columns focusing on the trends in lifestyle aesthetics and male grooming .As an experienced medical journalist and aeshtetics expert he is a regularly sourced to quote in articles on a diverse range of subjects ranging from aesthetics, global beauty trends, male grooming, etiquette and 'Ask the Expert Q&As'. Stephen's articles have been featured in publications that include The Daily Mail * MailOnline, Metro, OK, Hello, Heat, Look, Now, Men's Muscle & Health, and Style Living among others.
Stephen Handisides is th Founder and Director of MyFaceMyBody, the world's largest online information portal that aims to make aesthetics knowledge accessible to all At the forefront of the industry, MyFaceMyBody provides detailed, unbiased and factual information, direct to consumers in an informative and straightforward way. The Website carries over 10,000 pages of information and 1,000 educational videos of independent treatment advice, advancements in technology and comprehensive news and events.
New Zealand born, Stephen Handisides has also played top level rugby, was awarded on eof the UK's top 50 online entrepreneurs, was the CEO of a multi-million dollar beauty company, presented the Salon Prive celebrity super car events in the UK and was the 2006 Spec Savers Spectacle wear of the year.
For more male grooming tips and inspiration, check out Stephens Instagram @shandisides Twitter @shandisides and his website and blog on www.stephenhandisides.com
Picture credits PerfectlyAttired.co.uk
1 Luxury Gift spa set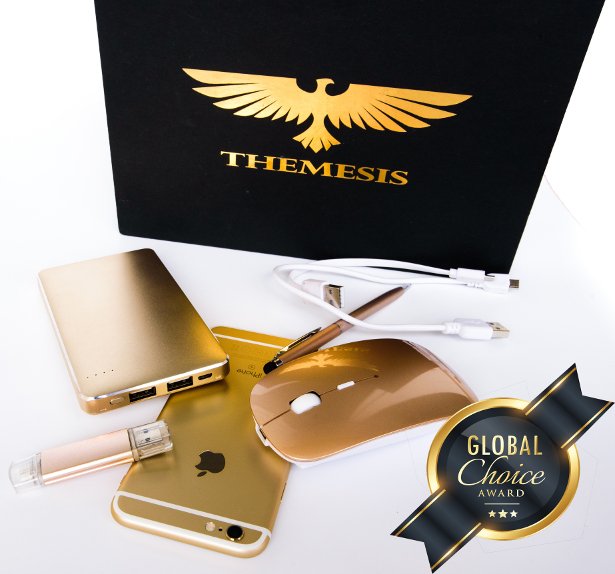 THE LUXURY GIFT YOU'VE BEEN LOOKING FOR: This is the most elegant and USEFUL gift for your beloved one's that they will use for many years. Everything about this Luxury Spa Gift Set comes in a harmonic, practical and elegant design. If you want to leave a lasting impression on your friend's wedding, birthday, Name day or just want to give them a gift for no reason, this Elegant Spa Gift Set will make you the star of any occasion https://www.amazon.com/dp/B06ZYSGW72
2 Luxury Business Set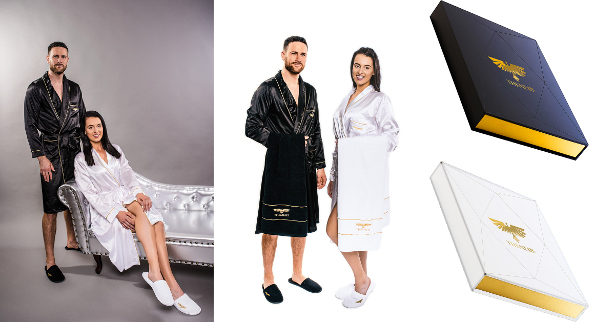 Themesis reveals a useful solution, so every single one of your devices could look luxurious and color matched. With one of these devices, you will no longer feel ashamed of showing up in public. Experiences of our clients say, that everyone asked them where they managed to get those awesome tech gadgets. It's all you need for your Work life, Traveling, Holiday or Having fun with your friends. You will entirely love them. https://www.amazon.com/dp/B01ERWVZFK
REDUCE DEPRESSION AND IMPROVE SELF-ESTEEM IN MEN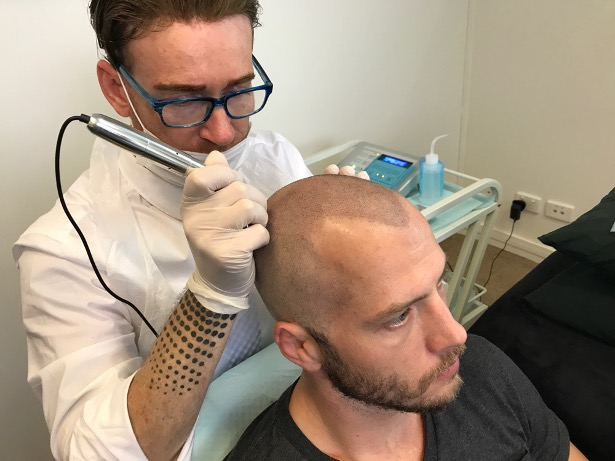 • Break through anti-aging treatment helping Australian men overcome hair loss without surgery or pain
• Changing the taboo nature of hair loss among men
• Scalp Micropigmentation provides instant, long-lasting and affordable solution to hair loss
A revolutionary new treatment is helping bald men suffering from depression and low self-esteem due to hair loss.
While people can't stop talking about lip injections, boob jobs and butt lifts, there's been little talk about Scalp Micropigmentation – until now.
Hair loss has always been a taboo topic but that's about to change according to Replique Grooming founder Scott Hickman, who says Scalp Micropigmentation treatment is doing more for men than just changing appearances.
"I started going bald at age 17 and know first-hand the struggle that so many people, especially young men, are facing in silence," he said.
"Hair loss is generally considered a 'taboo' subject in the community and men do not readily speak about the issue, often suffering from depression and self-esteem loss due to balding and changes in their appearance. My research has shown that androgenetic alopecia or common male pattern baldness accounts for more than 95% of hair loss in men. By the age of 35 two-thirds of men will experience some degree of appreciable hair loss, and by the age of 50 approximately 85% of men have significantly thinning hair.
"I am seeing how Scalp Micropigmentation is improving men's self-esteem and overall wellbeing, while avoiding costly and painful hair transplant surgery."
Scalp Micropigmentation involves using a special cosmetic pigment to tattoo thousand s of tiny dots onto the scalp to create a perfectly natural hairline. In fact, once completed, it looks just like a buzz cut – a very short haircut in which the hair is clipped close to the head with a razor.
Scott is an accredited and fully trained Scalp Micropigmentation specialist who understands the process, not only as a provider, but also as someone who has benefited from having had the procedure done himself.
"Scalp Micropigmentation is a non-invasive solution to hair loss that gives immediate, long lasting results," he said. My clinic in Brisbane is proud to be at the forefront of this exciting development in men's grooming and my team and I are determined to help guys get their self-esteem back and feel younger.
"Whether you're in your 20s, 30s or older, this procedure can benefit you and is accessible at an affordable price."
Men wanting to learn more about Scalp Micropigmentation can visit the Replique website www.replique.com.au
VERSO
($149.99, RemingtonProducts.com)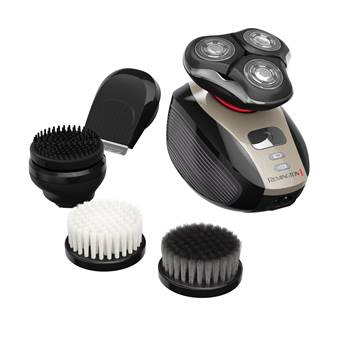 The Remington VERSO is a revolutionary grooming tool that allows users to shave, groom and cleanse with one powerful device. Featuring 5 interchangeable attachments including a rotary shaver, mustache and beard trimmer, facial cleansing brush, sensitive facial brush and pre-shave massage brush, the multi-tasking groomer was ergonomically designed to fit perfectly within the palm of your hand.
Discover Night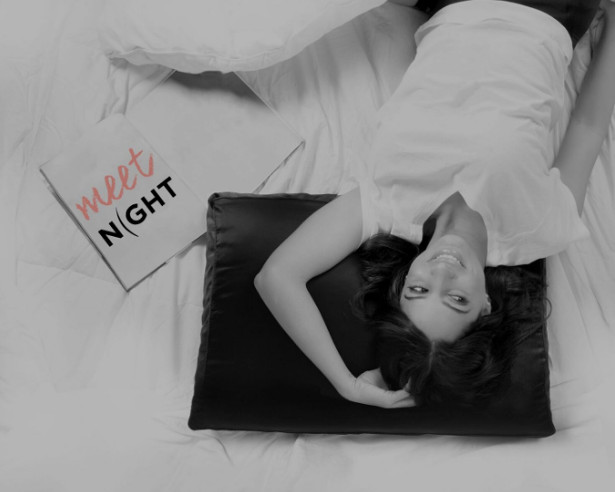 We are NIGHT, a beauty pillow company that combines the benefits of a better night's sleep with innovative technology to create a truly innovative sleep. Our sleep system is comprised of two parts: an oxygenated memory foam pillow with a Trisilk™ pillow case that uses a black hue to negate light and boost natural melatonin production for deeper rest. What better grooming product than a good night's sleep? The black color makes it a sexy, male-oriented product that disguises a male beauty routine in a luxury product. The pillow + pillowcase work to offer sleepers 9 amazing grooming benefits by not sucking moisture away from your skin and hair–keeping it hydrated. With the NIGHT pillow, sleepers benefit from:
Deeper rest
Boosted melatonin production
Minimized fine lines and wrinkles
Hydrated skin
Resistance to breakouts
Eliminated bedhead
An incredibly comfortable, restful sleep
This is an up and coming product, loved by celebs and health experts alike. We are sold at Bloomingdales, Anthropology, and Bed Bath &Beyond. I think this product would be perfect for your story as we view beauty from the inside out.
Learn more about us at: discovernight.com
Potion London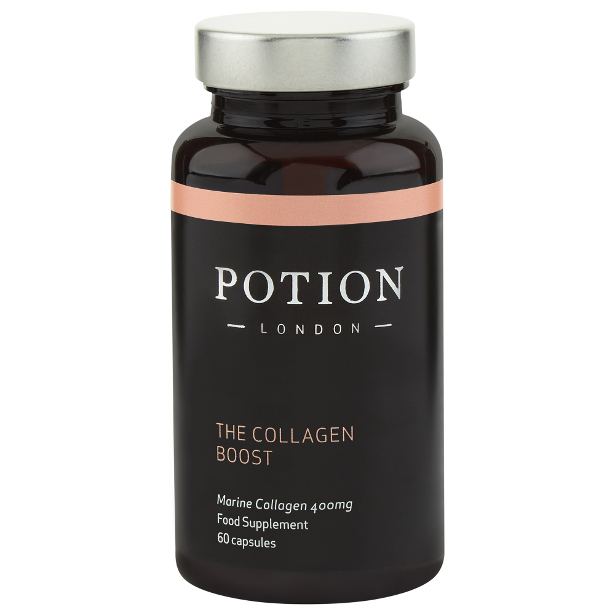 Potion London has a range of beauty supplements which are increasingly used by men (almost half of their total customers are male) who want to look after their skin from the inside and also meaning they don't need to use as many creams and serums etc so saves time and effort when it comes to their grooming routine.
The Collagen Boost is an all-rounder which delivers pure marine collagen (the most bio-available source of collagen) to keep skin healthy and wrinkle-free, as well as contributing to strong and healthy hair, muscles, bones, tendons etc (collagen is the most abundant protein in the body and makes up a large part of our soft tissue, bones and hair etc) so is a great supplement for very active people.
The Potion London range is available at Harvey Nichols and potionlondon.com
Potion London – The Collagen Boost – £30 for 60 capsules
Pure marine collagen helps to plump skin from the inside-out and give skin a glow with the following added benefits:
– Glowing skin
– Hydrated skin
– Reduced cellulite
– Reduced stretchmarks
– Increased skin elasticity
– Reduced wrinkles
– Improve acne scaring
– Improve nail growth
– Healthy hair
– Contributes to healthy muscles, bones, cartilage and tendons
T. M. Lewin become Wasps' Official Formal Wear Supplier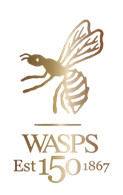 Wasps are delighted to announce that T. M. Lewin will become the Club's Official Formal Wear Supplier for the next three years.
As part of the partnership, T. M. Lewin will provide Wasps' management and players with suits and shirts for post-match duties and player appearances.
The suits provided by T. M. Lewin are fully bespoke and will include detailing to appreciate the heritage of the Club's 150th season.
Established on Jermyn Street in 1898, T. M. Lewin have now grown to a global company, with just under 100 stores in the UK with stores opening in Europe, Singapore and Australia. Although fashions have changed since 1898; excellent craftsmanship, quality, service and value remain the driving force behind the T. M. Lewin brand.
The partnership with Wasps will add to T. M. Lewin's sporting portfolio, where the Club will sit alongside England and Wales Men's and Women's cricket teams and the Welsh Rugby Union.
Wasps' players will be showcasing their suits following their first pre-season fixture of the season, when they face Connacht on August 23rd at the Ricoh Arena, kick off 7.30pm.
Wasps Chief Executive Nick Eastwood said, "We're delighted to add T. M. Lewin to our group of official suppliers, as we confirm our partnership with them to provide formal wear for the squad and management.
"T. M. Lewin are a well-respected global brand, we're extremely pleased to welcome them on board and we're looking forward to building a strong relationship over the course of the partnership."
Geoff Quinn, CEO at T.M.Lewin said: 'We are proud to be working with Wasps who, like us, have a long and distinguished history and it's always very exciting for us to see the team wearing our suits.'
Michael Grant London
www.michaelgrantlondon.com

Saison Pty. Ltd. – www.saison.com.au – is an Australian based wholesale distributor of internationally renowned home & personal fragrance, bath/body, personal care brands from Europe and the United States.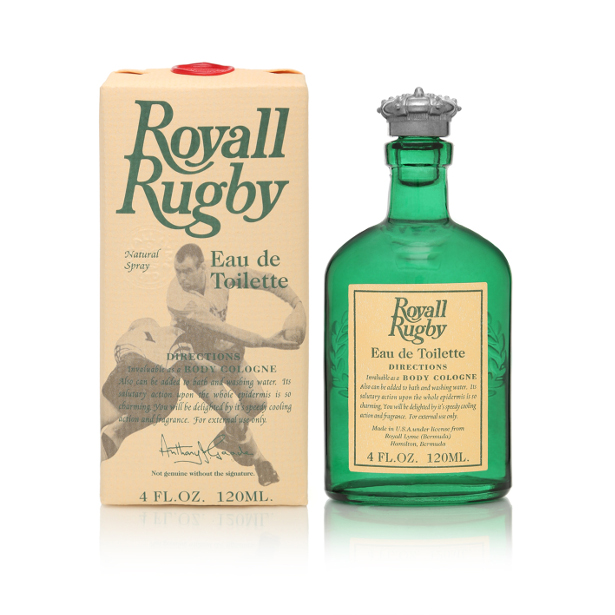 One of our exclusive brands, Royall Lyme Bermuda, is a heritage brand which was established in 1953 and has a very strong association with the sport of Rugby. Their Royall Rugby Eau de Toilette is a truly masculine fragrance that opens with a refreshing and aromatic touch of exotic dry wood. Geranium leaves and blackcurrant unveil an earthy voyage whilst rugged notes of patchouli and vetiver fuse with a warm undertone of incense suede. This item can be found at this link on our website – https://www.saison.com.au/royall-rugby-eau-de-toilette.html
The handsome packaging is reminiscent of the Bermuda of old. The molded bottles are crafted from hand-made glass and feature pewter-colored crown caps. The bottle is then individua lly wrapped in fine parchment with a crown wax seal. These rich seals are made with the same wax used by the Bank of England
'MODERN FACE OF BEAUTY'
QUEST FOR THE FOUNTAIN OF YOUTH
– A JOURNEY OF BEAUTY DISCOVERY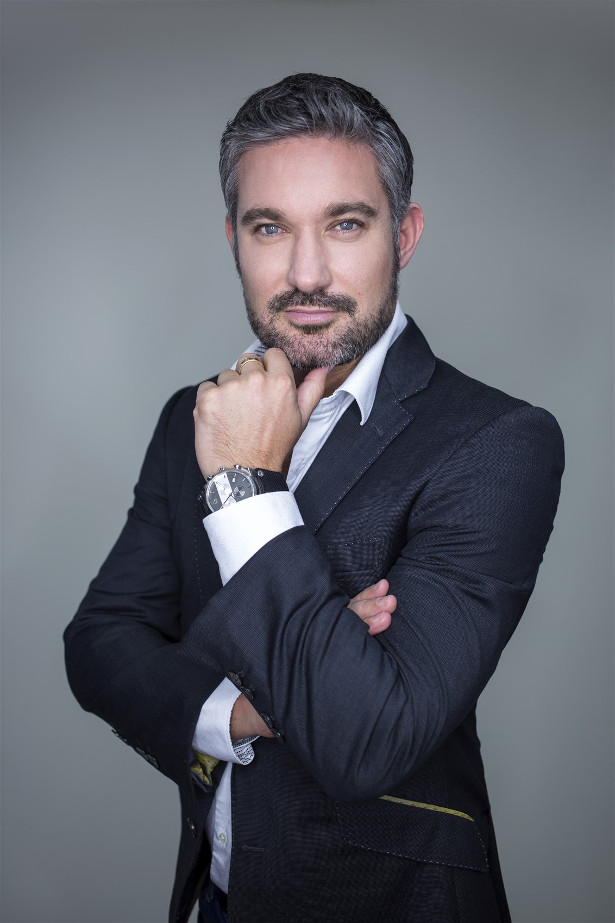 In the early 1500's, Ponce de Leon, the legendary Spanish explorer went in search of the infamous "Fountain of Youth", a mythical spring that gave people eternal life and health. He never found it! This Autumn, television series 'Modern Face of Beauty' revives Ponce de Leon's quest for today's 'Fountain of Youth'. Come on dashing host, (ex rugby player) Stephen Handisides journey as he travels the globe looking at beauty regimes of the past, present and future – exploring the modern-day health and beauty treatments that can answer all the questions, men and women need to hear.
'Modern Face of Beauty' explores how our concept of beauty varies greatly from one culture to another and the essential role in how society views us and how we view ourselves. Launching this Spring, &# 8216;Modern Face of Beauty' is an exciting new program that brings together leading experts within the aesthetics, plastic surgery, health and wellness industries to educate in a fun and entertaining style. Segments include, treatment advice, health and beauty tips, quirky tests and myth busting. As well as the latest in new treatments for women and men, industry advancements and product highlights. 'How to' fitness and beauty regimes, the secrets behind diets, best buys and common traps to avoid as well as consumer insights.
'Modern Face of Beauty' is hosted by the debonair Stephen Handisides. Follow Stephen along his journey of discovery in each episode. A regular expert and presenter in the UK, USA and Australia covering all aspects of women's health, beauty and lifestyle. Stephen also writes for over twenty major newspapers, trade and consumer magazines, with five regular columns focusing on the trends in lifestyle aesthetics and ma le grooming.
The 'Modern Face of Beauty' series combines typically conservative topics with a modern twist, to give valuable information in an unusual way. The program brings together leading experts in plastic surgery, dermatology, aesthetics, fitness and lifestyle in a 'how to' format which will leave viewers with great confidence and unbiased knowledge in an educational yet fun way. During the programming, Stephen, will entertain his way through myth busting breast implants, his first 'Botox' experience, hardcore fitness sessions and healthy easy home recipes with celebrity Chef James. The series will interview some of the most respected plastic surgeons in the world on as subjects diverse as positivity for women and the latest cosmetic treatments. Australian expert's due to appear in the program include the respected Dr William Mooney (Sydney), Dr Jayson Oates (WA), Dr Anh Nguyen (WA), Dr Nicole Yap (VIC specialising in breas t cancer patients) and Dr Catherine Stone, in Auckland.
'With the plethora of information available on the internet, hundreds of new products and treatments and thousands of plastic surgery, beauty and health clinics, the information overload has left people confused. The 'Modern Face of Beauty' aims to demystify and educate viewers on the real questions that they want to ask in an interesting, unbiased and informative way. The show will demonstrate the insights and truths into some of the facts and myths behind treatments, give demonstrations of popular non-surgical procedures and unconventional fitness routines, in a fun and lighthearted way,' said host Stephen Handisides.
'Modern Face of Beauty' series will be broadcast on Bravo TV in the US reaching 44 million households. Featured on Filmon.TV and ROKU with over 74 million viewers and on the MyFaceMyBody global channel. As well as a local and national media tour across prin t and digital and featured and promoted on all social media channels.
Watch 'Modern Face of Beauty' on Friday 11th August Bravo TV in the USA and in the UK and Australia on http://www.filmon.com/tv/my-face-my-body or www.myfacemybody.com/modernfaceofbeauty
Orthodontics Australia
www.aso.org.au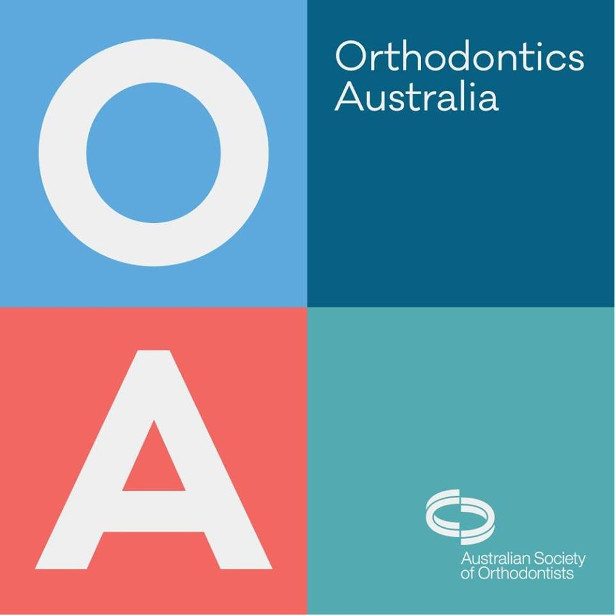 From business men to tradies, Aussie orthodontists are seeing a spike in the number of males seeking braces or clear aligner treatment. Research by Orthodontics Australia shows that a third (33%) of Australian men don't like their teeth/smiles and furthermore, almost half (46%) would like to do something to 'fix' them.
So, whilst we know that treatment is on the mind of many Aussie males, making that all important decision to make the plunge is a tough one.
THE OPP
• Interview: We'd like to offer you an interview with one of Australia's top orthodontic experts from the Australian Society of Orthodontists, to answer any qu estions you (or your readers!) might have on the topic of adult braces.
• The options: Yes, there are discreet options these days for those who don't fancy going fully metal (hello Invisalign!), but what exactly are all the options (did you know that you can get braces behind the teeth?) and how much are they going to set you back? How long will it take for you to get that Hollywood smile and will they affect your speech, eating or day to day life?!
Male Brazilian Is On The Rise
www.laserhair.com.au

The male Brazilian is a topic that most men won't talk about. So, we will talk about it and you can just read it 🙂
First off, what is it? Basically and quickly (it takes literally 5 minutes to do guys) it is removing all of your hair from your pubic area. If you wan t to go hair free down there guys it is a very easy process that is discreet and covered by a towel 99% of the time.
Before you come in for your male Brazilian you just need to shave the area with a razor (please be careful). We can laser everything so don't leave any hairs down there on anything.
When you come in for your hair removal session, relax, our trained clinicians work with a lot of men, in fact over 40% of our clients are men.
Check out their website www.laserhair.com.au for more information or to book your private consultation now.
soundbathe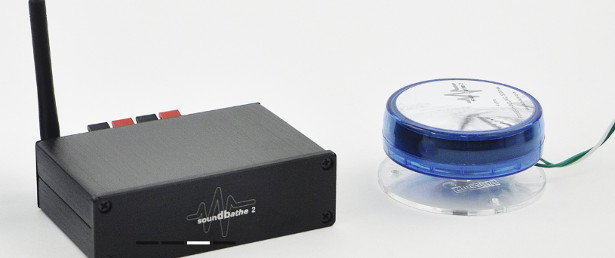 When your in the bathroom, in the shower or soaking in the tub you can pamper yourself with sensory-audio music.
soundbathe brings you music, radio, podcasts and audio books all controlled from your smartphone or tablet*
Simply, quickly and safely installed, below your bath, behind your walls, ceilings, cupboard doors and more…
Perfect in wet and humid areas, soundbathe delivers fantastic quality sensory audio without any visible speakers.
soundbathe works by transforming the surfaces it is attached to, which then….
'become the speakers'
Simply pair your smartphone or other bluetooth enabled device, and start listening
Installation is quick and simple, everything is hidden and safely out of sight, leaving you to hear and feel an amazing sensory-audio experience.
*or other bluetooth enabled device
www.soundbathe.com
SUPER HEROES FOR YOUR HAIR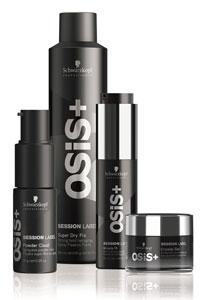 With cult status and unstoppable styling power, Schwarzkopf Professional's OSIS+ Label just got even cooler with the launch of 4 new premium OSiS+ Session Label range styling products. Boasting a super sleek, black and silver design, cutting edge powder dispersion technology and superlight formulas, the new additions have been expertly formulated to dry instantly, give weightless shine or matte results and offers precise hold and volume without overburdening.
Need a new hair hero? The all-new Powder Cloud is a super fine, sprayable powder infused with Lava Rock, creating precise volume instantly through root-lift and a lightweight, flexible texture that gives a naturally rough finish. The innovative pump function, allows ultra-precise direct application and perfect dosage control for a high performance fine powder mist.
Want a whole team in your corner? Add in Miracle 15, Coal Putty and Crystal Gel, which have been formulated to allow you to create whatever hair texture you're feeling. The super versatile styling balm Miracle 15 lives up to its name, with literally 15 hair benefits to prime, protect, define, control and add shine to the hair. Coal Putty has a super rough formula with activated charcoal for a matte impact, making it perfect for raw looks with zero greasiness. Feeling even more radical? The super concentrated Crystal Gel is infused with Crystal Rock Extract for radically defined textures, and it's strong enough to hold it all day. Unlike conventional gels, the new OSIS+ Crystal Gel also promises a surprisingly dry hair feeling.
The new Schwarzkopf Professional OSiS+ Session Label range bring session styling performance and premium styling precision into your salon and home, experience the new super powers of the OSiS+ Session Label range for yourself.
Available: JUNE 2017
Stockists: 1800 251 887
RRP: From $26.95
Gorilla Socks is a New York based company that produces eco-friendly, bamboo fibre socks that support gorilla conservation. We specialise in creating an exciting range of premium quality, colourful socks with a commitment to being eco-friendly in all that we do.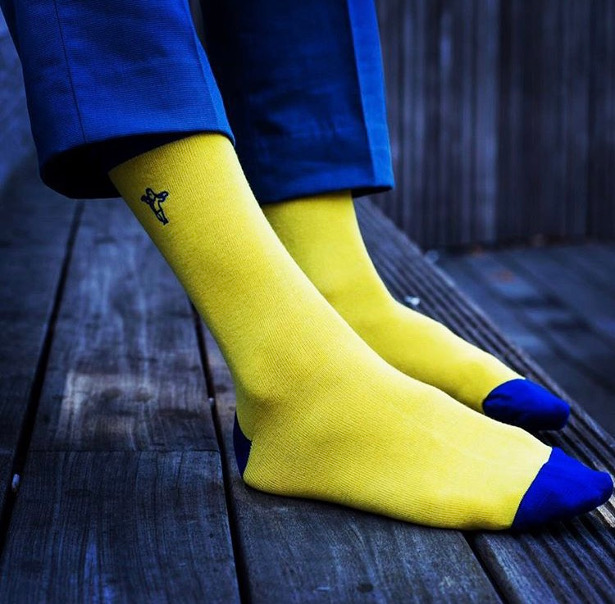 You are probably wondering why we use bamboo fibre for our socks as opposed to say cotton? Well there are a several reasons: not only is bamboo luxuriously soft and incredibly comfortable, it is one of the most eco-friendly and sustainable plants on the planet; it's the fastest growing plant, requiring only 10% of the land needed by cotton and just one third the amount of water.
Our launch collection comprises 6 bold styles to brighten up your sock drawer with more styles to come in the new year. You can check out the whole collection on ourwebsite. These luxuriously soft socks will brighten up any sock drawer and ensure you start the day with your best foot forward by being socially conscious and stylish at the same time!
And why are we called Gorilla Socks? We chose this name to reflect our commitment to the conservation of gorillas. In 2016, the Mountain Gorilla was declared an endangered species as war and persistent poaching has taken its toll on this incredible animal. In our bid to support the gorilla species we are delighted to partner with the Dian Fossey Gorilla Fund International, a charity that has been in the trenches of gorilla preservation for 50 years – thanks to the extraordinary Dian Fossey's legacy.
And this is where you can help us. Our pledge is to donate at least 10% of every pair of socks sold to the Dian Fossey Fund and their amazing work. For more info head over to www.gorilla-socks.com

Nature Original Formula Goat's Milk Soap Bar by Canus.
www.canusgoatsmilk.com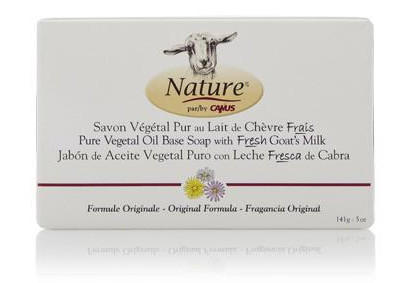 For centuries, fresh goat's milk has been used as a skin moisturizer because it is naturally rich in proteins, vitamins, minerals and triglycerides and contains capric and caprylicacids, which reduce the alkalinity found in many skin care products.
Nature by Canus combines a pure vegetable soap base with fresh goat's milk, plant-based ingredients and natural essential oils, such as Lavender, Olive Oil and Wheat Protein, to make up its signature formula, available in Original and Shea Butter, that is free of parabens, phosphates, glutens and artifical colors. Products are not tested on animals.
Canus produces more than 70 goat's milk skin care products for adults and children. Bound by a sense of responsibility to support and make a meaningful difference in the community, Canus launched its Canus for a Cure campaign to help patients coping with cancer and is active in supporting the Komen Race for the Cure events, Ronald McDonald Houses and the American Cancer Society HOPE Lodges. Further, the company is committed to be responsible for the environment in which it operates: eco-friendly packaging, local sourcing of ingredients, Smart warehouse lighting, hybrid company vehicles, and an extensive recycling program.
To learn more about Canus Goat's Milk Skin Care Products, visit http://www.canusgoatsmilk.com.