Fitness For Winning Rugby- Chic Carvell & Rex Hazeldine
Paperback: ISBN: 978-1787102989 RRP: £17.99
www.austinmacauley.com/book/fitness-winning-rugby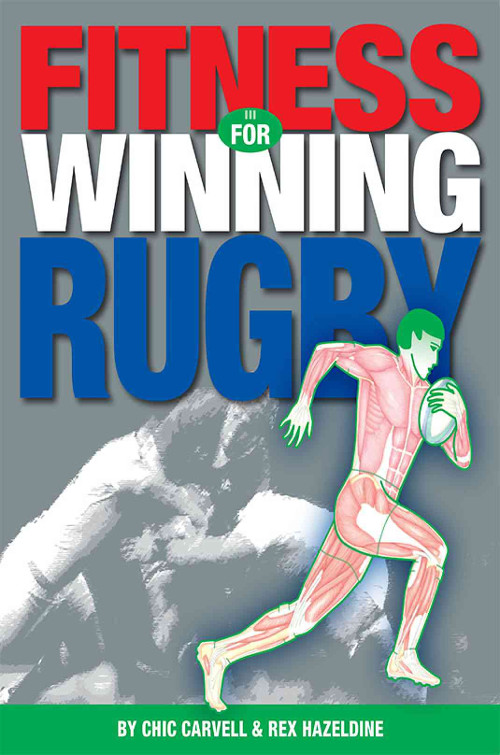 FACEBOOK | TWITTER | GOOGLE+ | YOUTUBE | PINTEREST | INSTAGRAM
About the Book Fitness for Winning Rugby is a unique publication in as much as it looks at fitness for rugby in the widest sense of the word. Alongside core fitness information it includes valuable chapters on nutrition, injuries, recuperation from injury both physically and mentally as well as the importance of training and playing the game free from drugs that will enhance performance.
Throughout the book are colourful diagrams linked to physical training together with hand drawn anatomy illustrations that add an important educational dimension which makes Fitness for Winning Rugby an essential publication for parents who have children playing rugby, coaches and players of all ages and sexes. It will be especially useful for developing players who are looking for ways of taking their game to the next level and breaking into representative rugby. Students at schools and colleges studying the GCSE and A Level Sports Studies involving the principles of fitness for sport as well as the game of rugby will find this book an important reference source.
"Improving your fitness is not something that is going to happen overnight; it has to be a behaviour change, often a lifestyle change. However by following the key steps highlighted in this book it will certainly help in winning the challenges ahead"- Andy Robinson OBE.
"The book will certainly appeal to all who coach and play the sport of rugby at all levels of the game. A must read" – Maggie Alphonsi MBE."
About the Authors Chic Carvell trained as a Physical Education Teacher at the Scottish School of Physical Education, Jordanhill, Glasgow from September 1969 to June 1972. Having gained a Diploma in Management Studies (Recreation Management) in 1973 he spent the next ten years managing Leisure Centres in the UK and abroad, pioneering the health/fitness assessment concept when running businessmen's fitness programmes. 1985 saw the birth of his Company, Chartex Products International Limited that, since its conception, has been at the forefront of designing education charts for the Fitness, Sports and Education industries. Chic has trained many sportsmen and women at club and international levels.
Rex Hazeldine worked for over 30 years as a lecturer in Sport and Exercise Science at Loughborough University, becoming Director of Sport. He has been fitness advisor to the England Rugby Squad and the Rugby Football Union and director of fitness to the Women's Rugby Football Union. He is the author of Fitness for Sport and Strength Training for Sport and co-writer of The RFU Guide to Fitness for Rugby (1991). In recognition for his work in fitness and sports coaching he has been inducted into the Sports UK Coaching Hall of Fame.
Fitness For Winning Rugby, is published by Austin Macauley Publishers and is available to purchase from Austinmacauley.com, Amazon and all good booksellers. For more information, please visit www.austinmacauley.com/book/fitness-winning-rugby