For a lovely night in this Valentine's Day >> St Eval Scented Reed Diffuser – Tranquility > www.st-eval.com
A relaxing blend of lavender, orange and ylang ylang.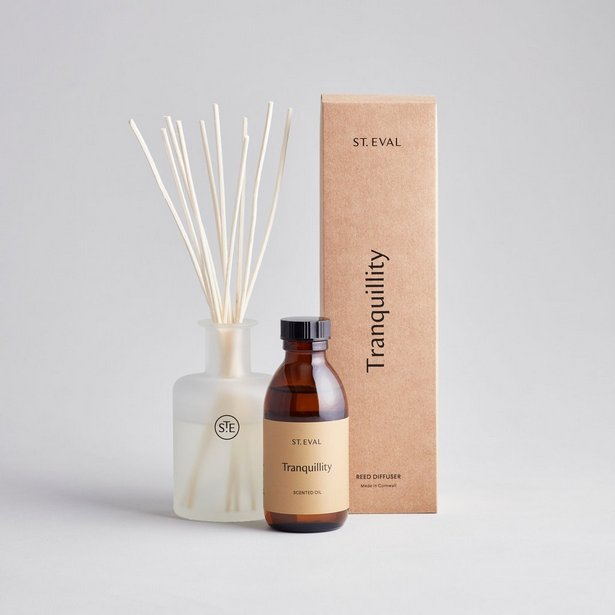 This diffuser set comes with 150ml of fragrance oil, 10 rattan reeds and a frosted glass display bottle to sit perfectly in every home.
Tranquility… A relaxing blend of lavender, orange & ylang ylang
With a matt white ceramic diffuser bottle bearing the St Eval logo packaged within a tall rigid drum, this makes the perfect gift or indulgence.
Dimensions: 85mm diameter 1 x 150ml Scent Liquid Hand Poured in the U.K. 1 x Pack of 10 Reeds 1 x Ceramic Diffuser Bottle 1 x Rigid Buff Drum Box
To use, simply take the bundle of natural reeds and twist them around the cone-shaped base of the diffuser bottle. Once suffused with the blend of scented oil the reeds will give your room a delicious fragrance.