WAVING GOODBYE TO ALCOHOL THIS JANUARY?
SAY HELLO TO HEINEKEN 0.0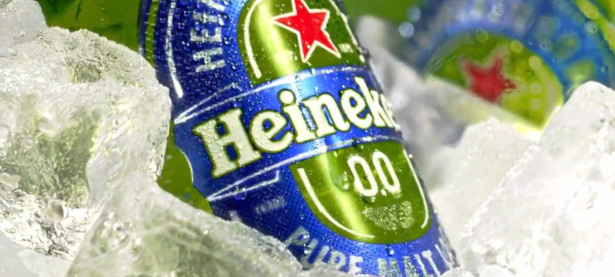 It's January again. And while the first month of 2021 will be unlike any January before (or probably after) we can still expect many people to cut down or go 'dry' and not drink alcohol for the month.
For those deciding to go dry for January there is no better-tasting alcohol-free beer to see them through than Heineken 0.0. In fact, with it being regularly described as one of the best-tasting beers, alcohol or not, it's a great choice all year round.
What's more, Heineken 0.0 has just 69 calories per 330ml bottle – less than an average banana.
Unlike most other non-alcoholic competitors, Heineken 0.0 is made with the same quality ingredients as its alcoholic counterpart, boasting the familiar and characteristic fruity notes of the 5% Heineken. The only difference being that 0.0 is complemented with natural flavours and a soft, malty body, making it perfectly balanced.
The non-alcoholic beverage is double brewed with a unique recipe and its alcohol content carefully removed to enable and empower consumers with choice and options to be able to adopt a healthy, balanced lifestyle at the same time as enjoying every beer moment.
Matt Saltzstein, Beer Unit Director comments: "Heineken 0.0 allows people to enjoy a delicious beer on any occasion without ever having to compromise on flavour. For those that have committed to moderating their intake this January, or even going completely dry for the month, Heineken 0.0 means they can do so while still enjoying a refreshing and full-flavoured beer. In a month of saying 'no', alcohol-free Heineken 0.0 lets people say 'yes'."
Heineken 0.0% is available in a 4 and 12 pack of 330ml bottles and a 6 pack of 330ml cans in major supermarkets and convenience stores.