iStorage, the trusted global leader in secure data storage solutions. Two products that are brilliant christmas tech gift ideas, the datAshur Personal2 encrypted USB flash-drive and diskAshur2 encrypted HDD, two great gift ideas for the tech enthusiast.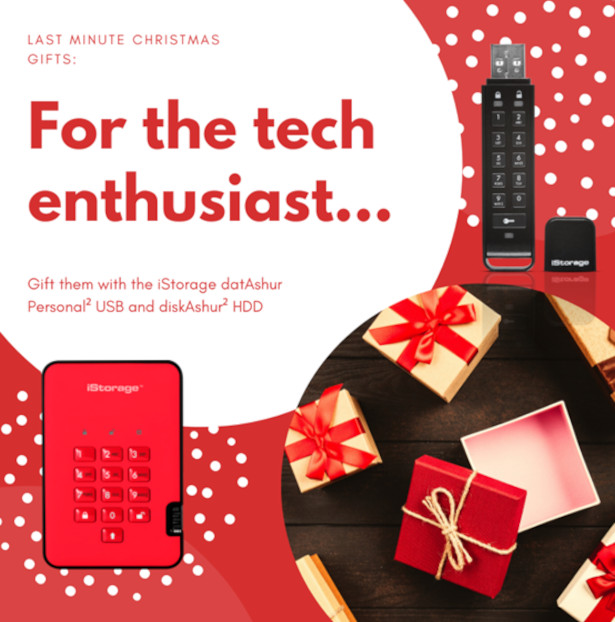 With most of us storing our lives online, whether it's family/friend photos, school/university work, family schedules or work from the office, it's vital to ensure that we keep the most personal and valuable parts of our lives safe from damage or theft.
The diskAshur2 and datAshur Personal2 are renown for being easy to use with ultra-security attributes incorporated within the drive to keep it safe from hackers or thieves, and affordability with the datAshur Personal2 being priced at only £39.