Fruit Bowl® have created an exciting range of irresistibly tasty and fun to eat fruit snacks!  www.fruit-bowl.com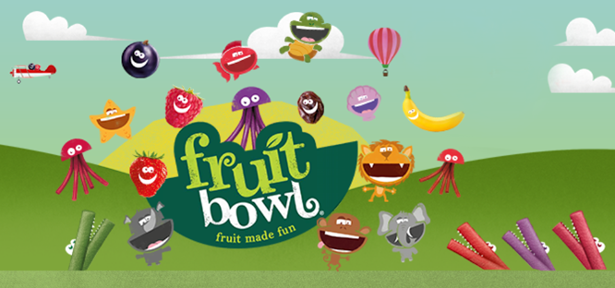 At Fruit Bowl® they aim to help families by providing handy fruit snacks to naturally fuel their kids' daily fun.
Eating healthily and getting fruit into your kids' diet isn't always easy, especially when they're hungry or fancy something sweet. To help make eating fruit a bit easier, and without the mess or waste, Fruit Bowl® have created a tasty range of fruit snacks packed with real fruity goodness. The range includes peelers, school bars, fruit flakes and the deliciously creamy yogurt range, perfect for a more indulgent treat.
The Fruit Bowl® range is made with real fruit, and are gluten free and suitable for vegetarians.
For many parents, the inspiration for both cooking and things to do is always a great resource, if you are looking for ideas check out the www.fruit-bowl.com as they have a wonderful array of recipes and crafty corner activities.