Futliit LED light up school backpacks.
Futliit (pronounced foot-lit) make backpacks that light up with LED lights to help kids be more visible on their way to and from school.
Founder Laura Seago came up with the idea for a light up backpack when her eldest daughter started at secondary school. They lived in a small village and she needed to walk to and from the bus stop. The village however had no street lights or pavement so in her dark uniform, she was practically invisible to traffic. Over 28,000 pedestrians are killed or seriously injured every year and 24% of them are children. Laura wanted
her to have independence but she also didn't want her to get run over!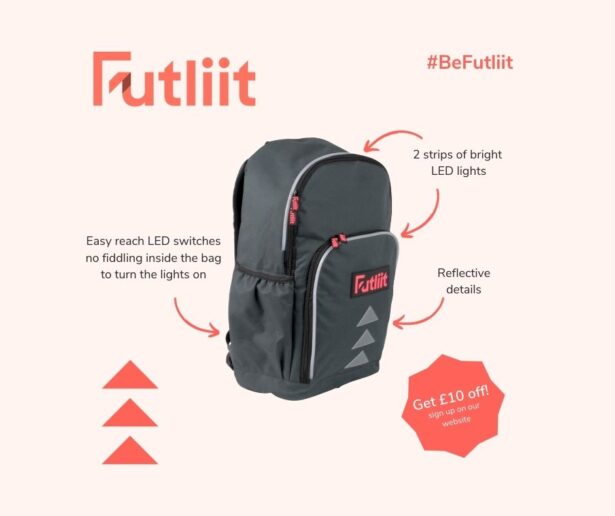 She couldn't find a product on the market that was suitable so Laura decided to design her own. After a lot of research with parents and their
children, she designed a bag that lights up with two bright strands of LED lights which gives parents reassurance that their children are more visible to traffic but also has all the functionality that you'd
expect from a school backpack (water bottle pockets, laptop sleeve, key minder). It is ideal for kids who are starting to travel to school independently (late primary and early secondary).
You can find out more about the backpack on their website at www.futliit.co.uk. They're also on Facebook and Instagram @Futliit.