Give the gift of good, clean, beauty fun this Christmas with the non-toxic and chemical free Daughter Of The Soil gift sets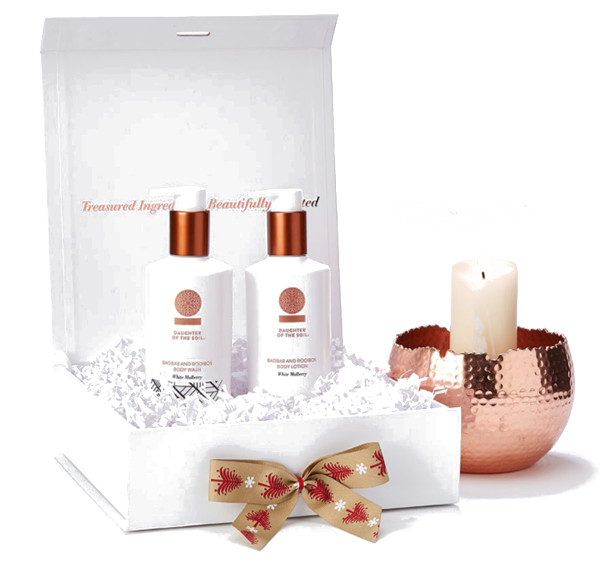 FACEBOOK | TWITTER | INSTAGRAM | YOUTUBE | PINTEREST
HERO GIFT SET Daughter Of The Soil Body Gift Set, £40.00 A natural nourishing body gift set that includes Daughter Of The Soil Baobab and Rooibos Body Lotion (250ml) and Baobab and Rooibos Body Wash (250ml), which intensely cleanses, nourishes and moisturises the body, restoring the skin's natural radiance, suitable for all skin types.
Green gift sets
1◆ Daughter Of The Soil Hand Gift Set, £30.00
2◆ Daughter Of The Soil Beauty Gift Set, £75.00
3◆ Daughter Of The Soil Bag and Beauty Set, £80.00
4◆ Daughter Of The Soil Big Beauty Gift for Her, £105.00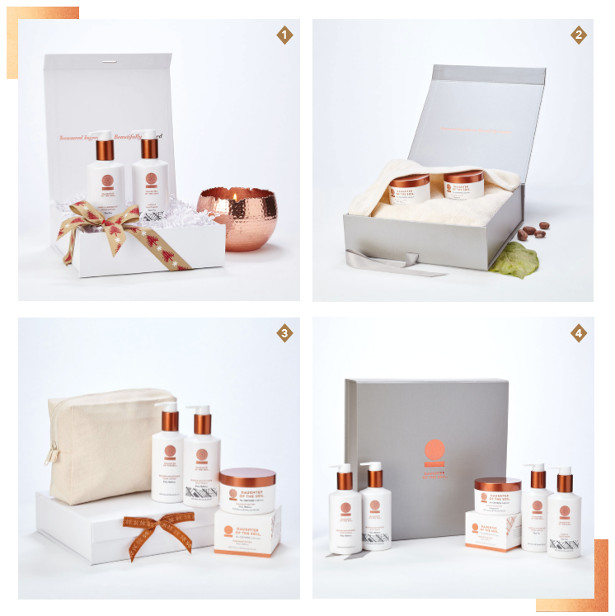 About Daughter Of The Soil
The new skincare brand, Daughter Of The Soil is a pioneering British-Blended, African-Heritage brand that contains 100% naturally derived ingredients and is free from harsh synthetic chemicals that cause skin irritation or have toxic effects when absorbed by the skin. Powered by time-tested African botanical oils that target deeper layers of the dermis for radiant, youthful skin. The inspiration for creating the range came from Maria Magembe, CEO of Daughter of The Soil's, great-grandmother Onyang who believed in the benefits of nature and non-toxic beauty – a philosophy that we continue to incorporate within Daughter of The Soil.