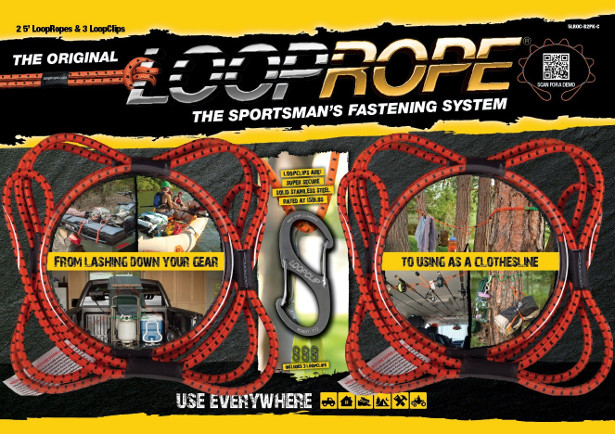 FACEBOOK | TWITTER | YOUTUBE | PINTEREST | INSTAGRAM
A revolutionary bungee fastening system that absolutely eliminates the need for dangerous and limiting bungee cords, those messy cargo nets and most other light to medium duty tie downs.
From lashing down gear for a trip to using as a clothesline at camp to quick docking sport boats and jet skis to even using as a pet leash. There's "KNOT" a bungee system on the planet as versatile as LoopRope. Best said by a LoopRoper is, "It's like the duct tape of bungee cords as the uses are absolutely endless!"
LoopRope is fully adjustable, never tangles, safer than traditional bungee cords and linkable so you can create custom cargo nets. I promise once you use a LoopRope it will be the only bungee system you will ever use again.