HAVE A WICKED CHRISTMAS
Keep active indoors this festive season with Wicked's range of action-packed toys for kids aged three to 103!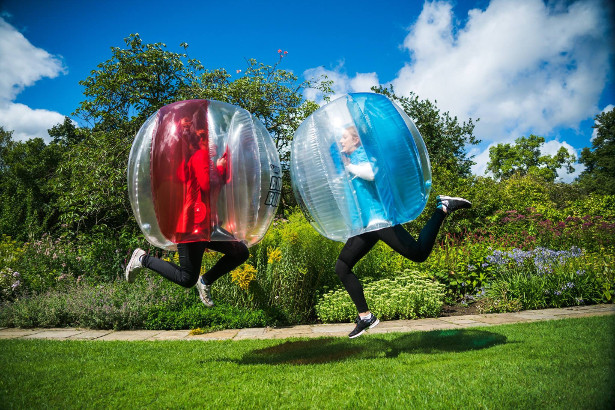 PINTEREST | YOUTUBE | FACEBOOK | TWITTER
All under a tenner (bar one – there's always one!) they make great stocking fillers or Secret Santa gifts, plus – as we may be spending this Christmas apart from loved ones – these playthings are all small and light to post; in fact some even fit in an envelope!
INDOOR BOOMA Boomerang RRP £6 | Age 3+
Throw and catch like a pro in the comfort of your living room with the world's best-selling boomerang! Easy to throw and catch, it's made from a specially engineered, soft and safe 'Memorang' foam, so you can fling it around without the fear of breaking the precious china! What's more it can be tuned for different paths with a guaranteed return flight within a 4-6 metre range. Available in red, blue and yellow.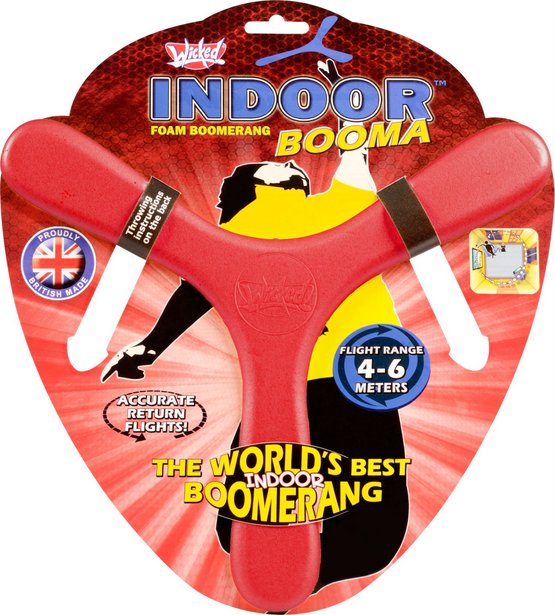 UKick RRP £8 | Age 6+
Fusing elements of badminton and street football, the UKick is guaranteed to keep little and big kids occupied for hours as they try to keep it off of the ground for as long as possible. With endless tricks and stunts to master, use your hands or feet, play alone or with others. Adjust the weighted discs according to your skill level and customise the look by mixing and matching the feathers with friends. Available in three colour themes – Patriot, Hero and Mad Dog.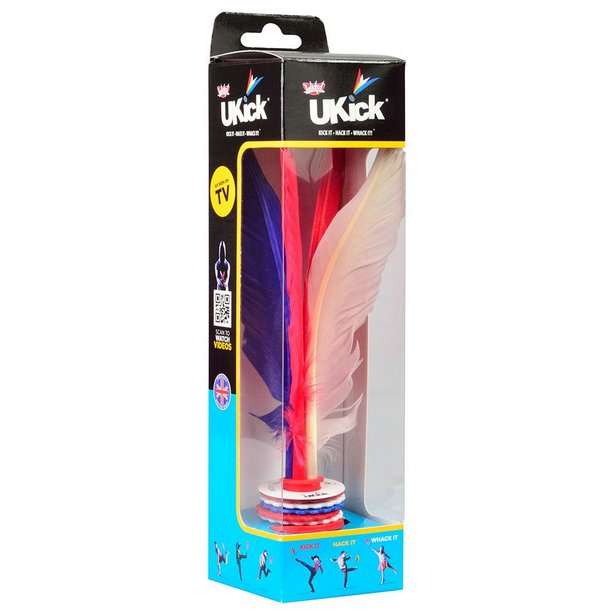 MEGA BOUNCE XTR RRP £6 | Age 3+
Up there with the world's very bounciest balls, the Mega Bounce XTR bounces at 85% of its original dropped height! That's compared to a basketball's measly 56%! Throw it as hard as you possibly can and watch in awe as it soars higher than a four-storey building! Now that is MEGA! Available in red, blue and yellow.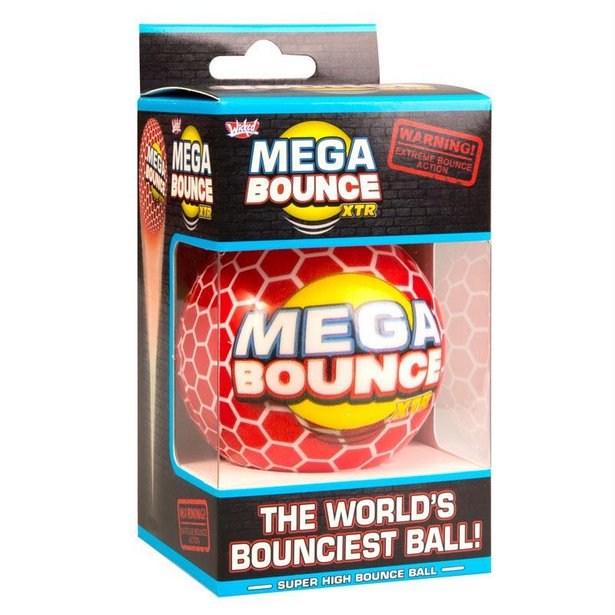 SKY SPINNER ULTRA LED Trick Disc RRP £15 | Age 3+
The original, ground breaking, hand-propelled spinning trick disk has been updated with an extended spin time of up to four minutes and three multicolour LEDS. Featuring a super-high-speed ball-bearing for incredible spin speeds of up to 500 revs per minute, kids can create stunning light effects as they learn to master an awesome array of over 30 tricks and stunts. Available in Red, Blue and Yellow.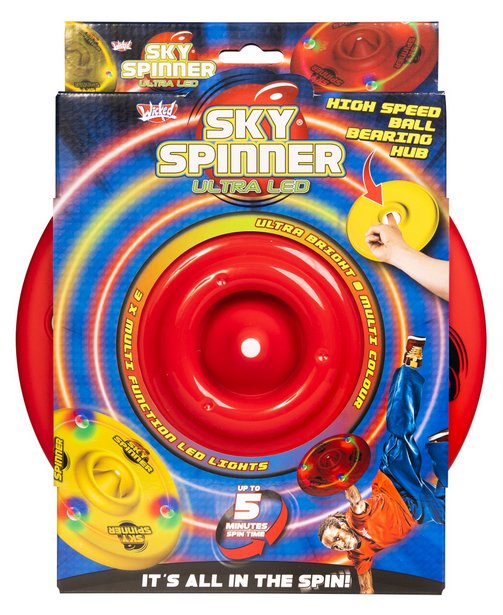 MICROJET RRP £5 | Age 3+
The NEW Microjet is a boomerang stunt plane which returns to your hand every time. With a range of up to four metres, simply adjust the flaps and wing tips to change the flight. Choose from short, high and arching; long and super smooth; or a death-defying loop-the-loop! Comes with a sticker sheet for customisation plus a miniature runway to perfect your landing skills.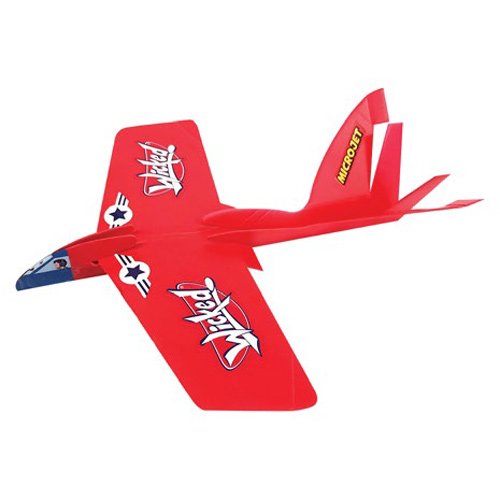 DUNCAN PULSE YO-YO RRP £10 | Age 6+
A twist on a retro classic, adults can teach kids a trick or two with this unique, high-quality, perfectly balanced, light up yo-yo with high-speed ball-bearing axle. Equipped with new lighting technology to create a fantastic show of colour changing lights and patterns!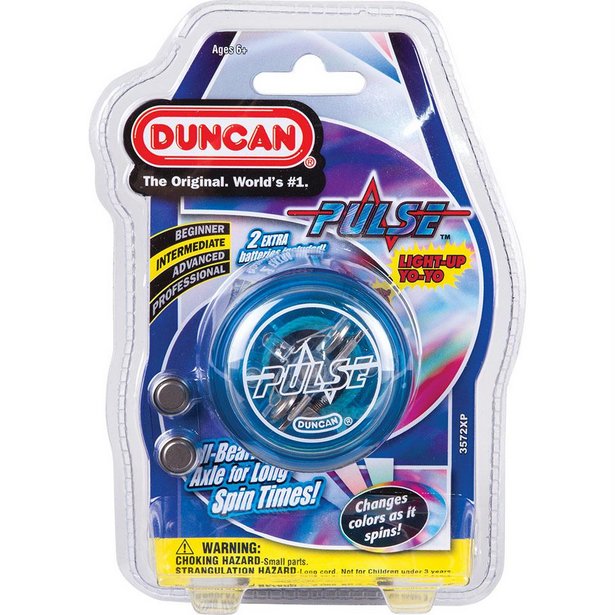 MEGA JUMP Single Jump Rope RRP £8 | Age 3+
Jump like a pro with the next step in jump ropes! Whether a complete beginner or an advance level jump roper, Wicked's Mega Jump Rope has high quality ball-bearing axles for super silky smooth spins, a thinner rope for faster, better jumps and textured handles for increased grip. A rope release mechanism means the length can be easily adjusted for the jumper. Available in blue or red. Kids can also check out the Wicked YouTube channel for skipping tutorials hosted by UK jump rope champions and spend Christmas perfecting their skills!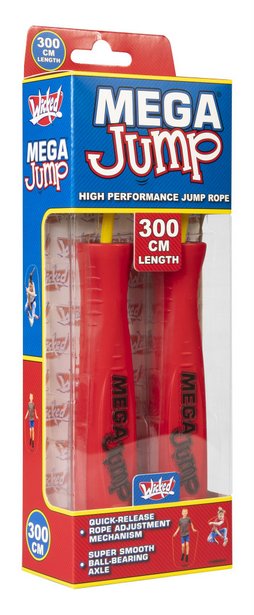 Stockist details – www.wickedmania.com, Hamleys, Amazon.co.uk and other good toy retailers.