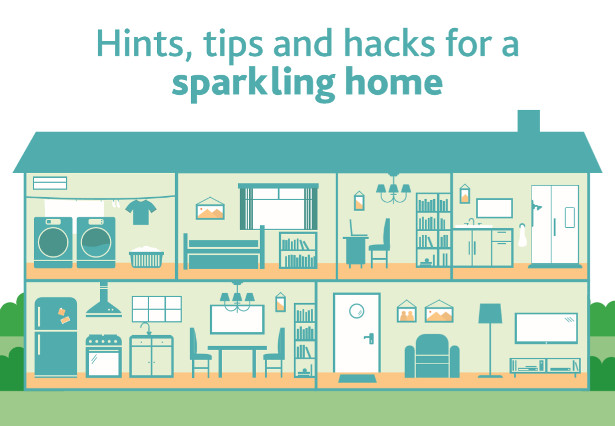 How to deep clean your kitchen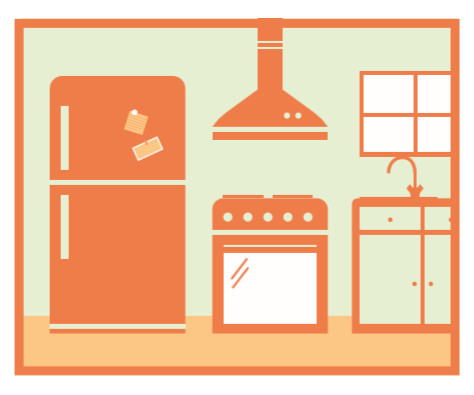 Are your kitchen cupboards getting out of hand? 82%* of us prioritise a good de-clutter as part of our deep clean. To get cupboards gleaming again, mix 1 part white vinegar to 3 parts water and use with a Marigold Cleaning Me Softly to scrub away dirt.


Why use Marigold Cleaning Me Softly? The unique Teflon approved coating is easy to rinse and breaks down stubborn dirt and burnt on food easily, without damaging delicate surfaces.
Marigold Cleaning Me Softly RRP £1.19
Bright ideas for a better clean…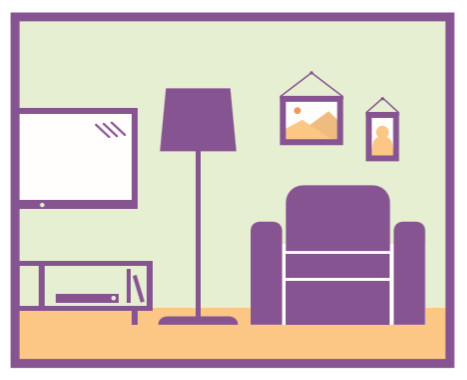 A quick solution to dusty blinds Halve the work and get a thorough clean by using the pinch technique. Sandwich a Marigold Let it Shine cloth between your index finger and thumb, pinch the slat and run along the full length, cleaning the top and bottom all at the same time.


Why use Marigold Let It Shine! Extra-thick and durable, Marigold Let It Shine microfibre cloths are super strong and absorbent and can be used wet or dry – without the need for chemicals. Available in four vibrant colours for easy task identification, and when you're done, simply pop them in the washing machine.
Marigold Let It Shine! RRP £2.99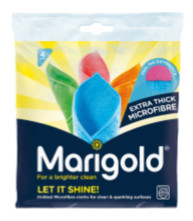 Add some power to your spring clean…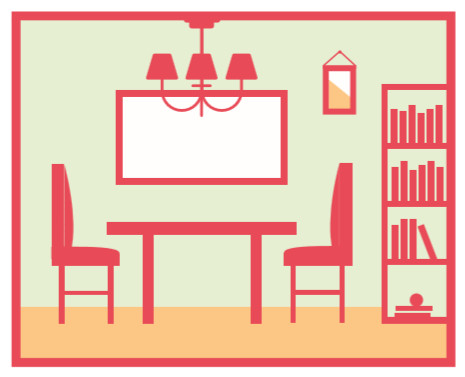 *Research conducted by Vileda through software Facebook Polls
Why use Vileda SuperMocio Microfibre & Power? It uses super grease-busting microfibre to efficiently remove even the most stubborn dirt and grease, while the unique red fibres effectively pick up fine dust and hair particles.

A fact to floor you… although two thirds of people mop their floors at least once a week, over 46% admit to only washing or changing their mop heads a couple of times a year*. Get the most out of your mop and replace the head every three months.
Vileda SuperMocio Microfibre & Power RRP £8.99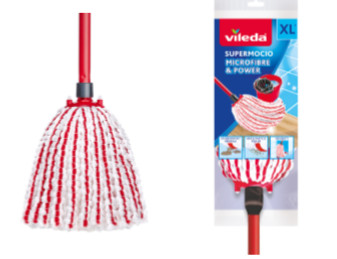 Eliminate washing woes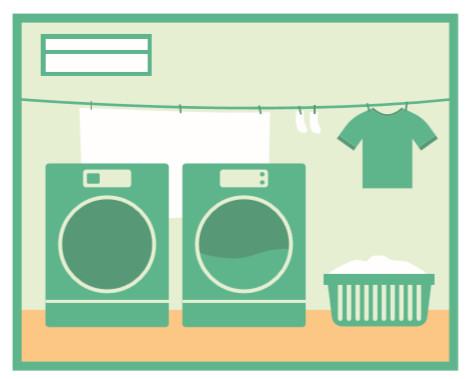 Why use Vileda Premium 2-in-1 indoor airer? Boasting 18m of line length, it will help you save money and energy on drying. Ideal for large laundry items, it has thick wires to help reduce creasing and for smaller wash loads it has a detachable wing to hook onto radiators.

Did you know? 60% of British families use their washing machines every day. With 39% relying on a tumble dryer to get clothes dry, spending over £80* a year on drying alone?
Vileda Premium 2in1 Indoor Airer RRP £29.99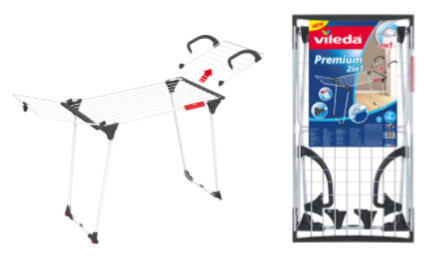 Iron out those irks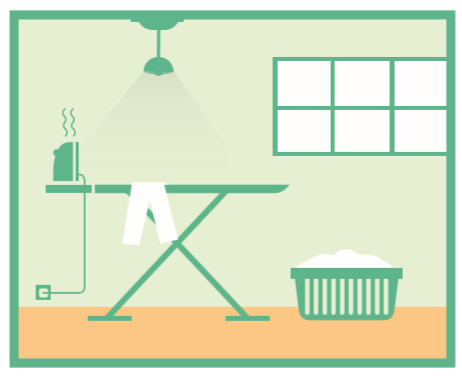 Why use Park & Go Ironing board? It helps to cut down on ironing time and ensures your cover looks newer for longer thanks to the metalised 'parking' zone, which allows you to temporarily park your iron whilst turning your laundry. So there's no need to keep reaching for the iron rest.


A staggering 58% of parents spend at least one hour ironing every week and for 20% of parents it's over 2 hours!
Vileda Park & Go Ironing Board RRP £49.99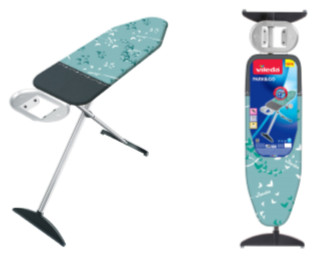 Shining solutions for your bathroom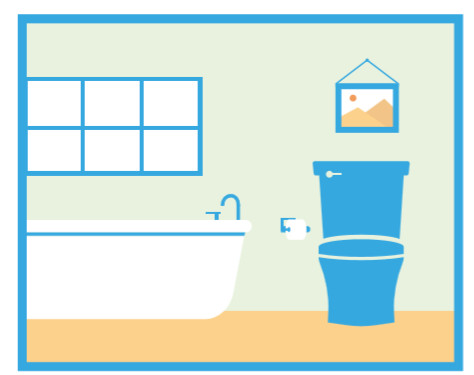 Why use Marigold Squeaky Clean? Approved by the Good Housekeeping Institute, this microfibre cloth deep cleans with its unique super-absorbent coating and locks in liquids to ensure even the glossiest of surfaces are left streak-free.


Spring clean mission to make your shower doors shine! Rub your shower doors with half a lemon before wiping down with a Marigold Squeaky Clean cloth to remove water marks.
Marigold Squeaky Clean Cloths RRP £1.99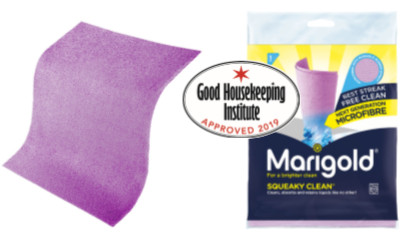 Don't add flaws to your floors this spring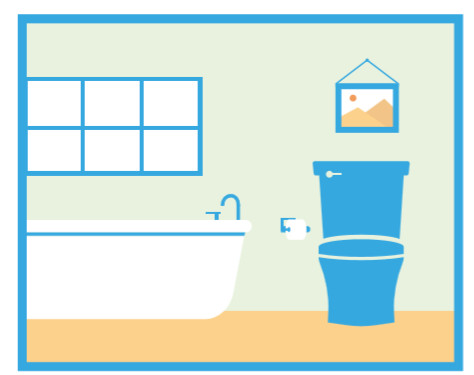 *Based on IRI data October 2018
Why use Vileda SuperMocio 3 Action XL Mop and Bucket with Torsion wringer? It's the #1 Best-selling mop and bucket in the UK*. The mop offers the ultimate in dirt removal, plus hair and particle pick up, while the bucket and torsion wringer twists and compresses the mop head, removing excess water easily.
Vileda SuperMocio 3Action XL Mop Vileda Bucket & Torsion Wringer


While it might be tempting to slosh soapy water all over your floors, if vinyl flooring gets too wet, the moisture can weaken the glue bonds and can cause edges to curl.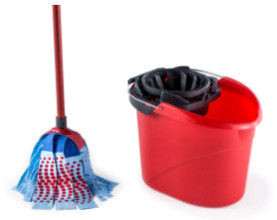 Eliminate dust with one clean sweep…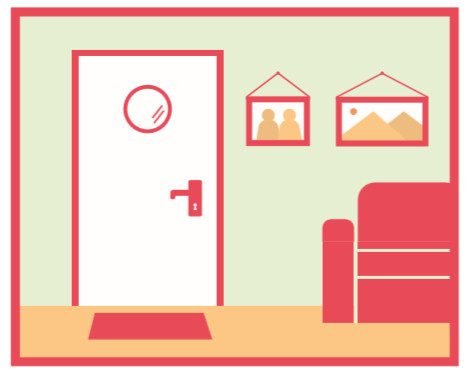 *Allergy UK
Why use Vileda 3Action Broom? It's specially designed to effectively collect dirt and dust from indoor hard floors. The special bristle formation includes bristles for hair & dirt, ultra-thin bristles for dust & particles and firm outer bristles for corner and edge cleaning.
RRP £6.99 Vileda 3Action Broom

Did you know, up to 1-in-5 Brits are allergic to their own home?* Hard floors are a better solution for allergy sufferers, creating a less hospitable home for dust mites, which are thought to be the predominant cause.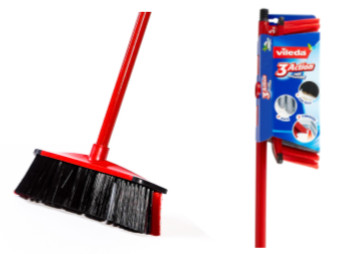 Spruce up paint work this Spring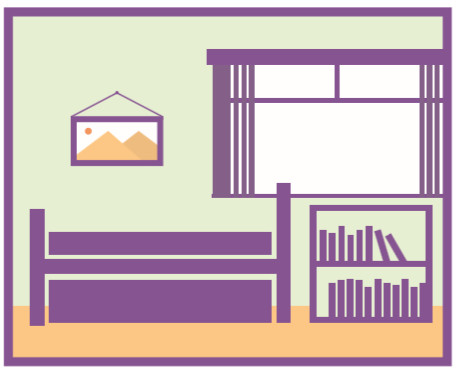 *According to research by Co-op Insurance
Why use Marigold Latex Disposable Gloves? If you're planning to spruce up paintwork as part of your Spring Clean, they're perfect for protecting hands against stains. Ultra-fine, they combine high sensitivity and flexibility with an excellent fit and great grip.


Five times as many homeowners are carrying out improvements rather than moving vs 4 years ago*. With over 1/3 of Brits admitting to costly paint spills, make sure you protect furniture, floors and hands so the tidy up takes minutes rather than hours.
RRP £2.99 Marigold Latex Disposable Gloves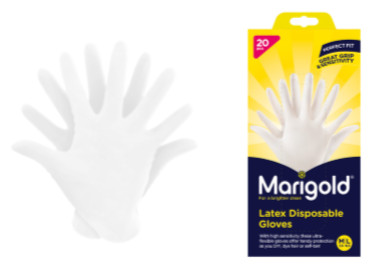 Vileda 3Action Broom

The broom has 3 main bristle actions: 1. Barriers of ultra-thin bristles for fine dust collection 2. Rectangular tufts and normal fibres for hair and particle pick-up 3. Angular and harder bristles for improved cleaning into corners
RRP £6.99
Vileda Premium 2-in-1 Indoor Airer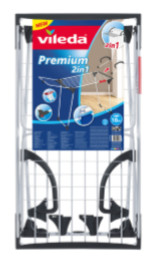 • 18m drying space • Detachable wing for use on radiators • Thick plastic coated wires which helps reduce creasing • Hanger accessory for small items
RRP £29.99
Vileda Park & Go Ironing Board

• Metalized "parking zone" for durability • Kid Safe "click & stop" to prevent the board from collapsing accidentally • Moulded iron rest to secure the iron in place • Strong rails and stiffeners for increased stability
RRP £49.99
Vileda SuperMocio Microfibre & Power XL Mop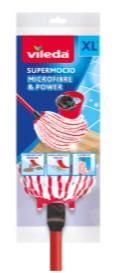 • Microfibre for greasy dirt and stubborn dirt removal • Special red fibres for hair and particle pick up • XL white and red triple strands • Lemon shaped head for easy corner cleaning
RRP £7.99
Vileda SuperMocio 3Action XL* Mop

Three main cleaning actions: 1. Red non scratch scourer for stubborn dirt removal 2. Blue microfibre zone for greasy dirt removal 3. 3D red dots for extra hair and particle pick up
*30% wider outer strips compared to the inner
RRP £6.99
Vileda SuperMocio Bucket & Torsion Wringer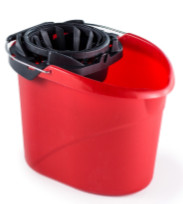 • Wringer with Torsion Power! • The unique wringer twists and squeezes the mop head with less effort • Floors dry faster! • 10L capacity
RRP £6.99
Marigold Latex Disposable Gloves 20 pack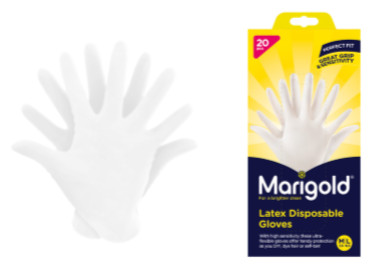 • Multi-purpose • Ultra-fine for great sensitivity and flexibility • Excellent fit and grip • Powder-free
RRP £2.99 for 20
Marigold Cleaning Me Softly Non-scratch scourers

• Teflon approved non-scratch coating • Tough on stubborn dirt but gentle on delicate surfaces • Easy to rinse
RRP £1.19 (pack of two) RRP
Marigold Let It Shine Microfibre Cloths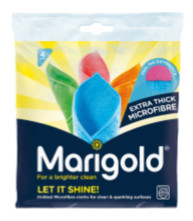 • Extra thick, strong and absorbent • Use wet or dry – with no need for chemicals • Perfect for buffing glossy surfaces • Machine washable
£2.99 RRP (pack of 4)
Marigold Squeaky Clean Microfibre Cloth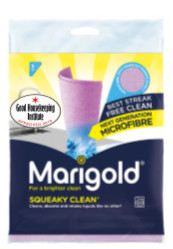 • Unique super absorbent coating • Streak-free finish even on high shine • 100% microfibre deep cleans without chemicals • Good Housekeeping approved
RRP £1.99