Hiver, The Honey Beer flies into fastest growing pack format in craft beer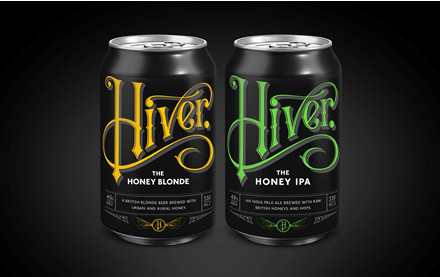 TWITTER | FACEBOOK | INSTAGRAM
Marking Hiver's fifth birthday, the introduction of cans demonstrates how the brand has grown under the direction of founder Hannah Rhodes to become the UK's honey beer of choice and the only honey beer now available in cans in the UK. Cans are the fastest growing format in craft beer and these new Hiver introductions are a response to trade and consumer demand.
Commenting on the launch of the can format, Hannah says: "It's been fantastic to see how Hiver has developed to become a firm favourite amongst UK drinkers, both for refreshment and alongside food. Our current packaged format perfectly showcases us as a premium British brand stocked in foodie havens up and down the country. With this in mind, launching into can made perfect sense to open wider F&B opportunities, especially as this format now accounting for 25% of craft beer sales."
Focusing on the brand's milestone anniversary she continues: "Since starting Hiver five years ago with a beer that was so original and different to the norm, it's amazing to recognise that promise of an opportunity for a British and artisanal beer has translated to nationwide distribution with a depth of quality customers. Hiver has carved out an area of the marketplace of its own and as the business has gone from strength to strength we can boast a team and ethos that any business would be proud of. We've launched three award-winning beers in this time with the both Honey Blonde and Honey Ale picking up gold medals at the World Beer Challenge 2018 and Great Taste Awards 2018. A testament Hiver's credentials as a premium British beer brand."
Hiver is also thrilled to have been accepted onto the Mayor's International Business Scheme, which promotes the best of London businesses for International opportunities*. This exciting appointment combined with the launch of can, enables Hiver to reach a wider audience both domestically and internationally.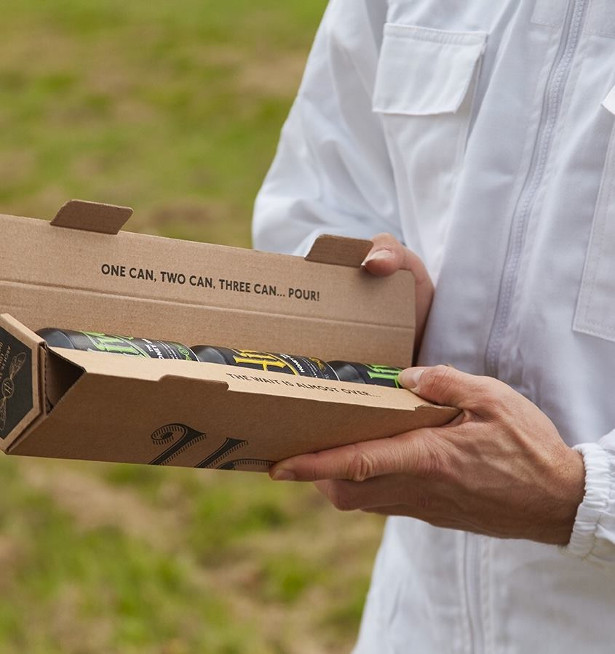 Hiver is brewed using a blend of urban and rural honeys from independent British beekeepers and currently available in 330ml glass bottle as well as on draught. Drinkers can expect the cans to deliver the same distinctive and moreish taste for which Hiver's beers are renowned.
Hiver's Blonde and IPA cans are produced in 330ml and are available from 13th September to both on-trade and off-trade at an off-trade RRP of £2.80 per unit.
Hiver cans are also available to consumers in a limited edition gift tube. These special packs are priced at £15.00 including delivery and include three cans. This is available for purchase online from the Hiver shop. For more information visit: https://www.hiverbeers.com/
*The Mayor's International Business Programme is a programme of mentoring, expert advice and real business opportunities for carefully selected, high-growth London businesses http://gotogrow.london/