5 Most Controversial Rugby Moments of All Time
Rugby, despite its gentlemanly aesthetic, still has a fair share of controversy around it. Compared to soccer, controversy is thin, but in rugby's long history, there have been numerous moments of madness. Below, we list the 5 most controversial rugby moments of all time, from refereeing decisions to flat-out cheating.
(This post has been written why BowCom; specialists in advanced sports line marking paint and technology.)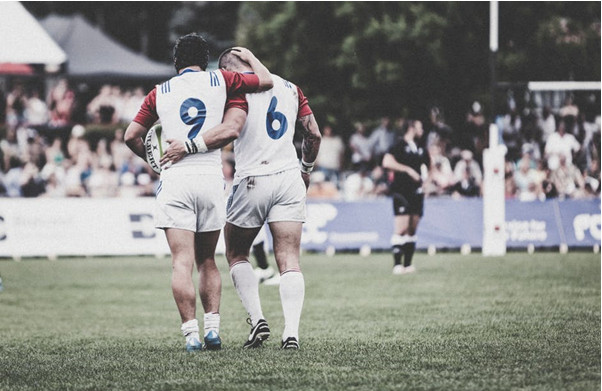 The Deluge in Durban
It's not often that pitch management makes it onto controversy lists, but the state of Kings Park in Durban during the 1995 World Cup is near infamous. Torrential rain left the ground unplayable but, somehow, the match between France and South Africa went ahead.
The match was messy given the trench-like conditions, but the end was shrouded by a controversial refereeing decision. France was denied when forward Abdel Benazzi bundled over the line in a legitimate try.
Given the conditions, the referee, Derek Bevan, ruled a no try, and South Africa prevailed 19-15. The muddy conditions made the try line difficult to see, in all fairness. The event added to the conspiracy that surrounds the 1995 World Cup as a whole, where South Africa rode their luck a few too many times.
Thankfully, line marking technology has come a long way in recent years, ensuring the rules of the game are much better enforced than before, in wind, rain or snow.
Bloodgate
Unimaginatively termed "Bloodgate", the controversial event cast Harlequins into one of the biggest sport scandals rugby has seen. The event led to several bans, resignations, fines and an array of suspensions that tarnished the face of club Union for years.
As a tight quarter final between Leinster and Harlequins wound down, Harlequins were left without a goal kicker, with their fly-half Nick Evans having previously gone off injured. To facilitate a substitution, the club faked a blood injury for their winger, Tom Williams, to allow Evans back onto the pitch.
They were quickly found out and Bloodgate remains an example that rugby's professionalism is sometimes tainted.
Trevor Brennan Loses the Plot
Brennan was regarded as a respected journeyman of rugby, so his actions in 2007, despite his hard reputation, came as a total surprise. The 33 year old player, following some light-hearted banter from travelling Ulster fans, walked into the crowd and began to physically assault one supporter.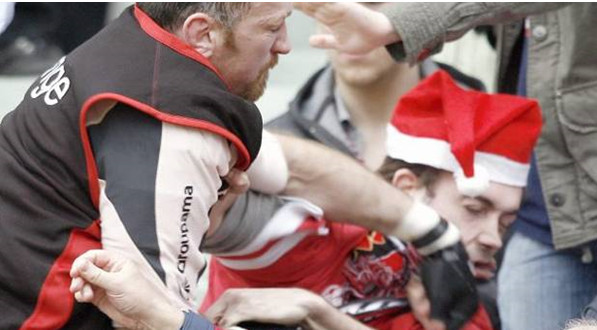 Photo Credit: https://www.belfasttelegraph.co.uk/
Toulouse backed their man over the incident, who was later sinbinned for causing a fight on the field.
Speargate on the Lions Tour
The first game of the Lions tour of New Zealand was swept into controversy following a horrific spear tackle on Captain Brian O'Driscoll, which ended his tour within minutes. The tackle, with O'Driscoll picked up by two players in the ruck, was against the rules, but the ref waved play on.
The moment caused a major knock-on effect in World Rugby, tightening up restrictions on spear tackling.
The "Milk Incident"
Another South Africa-focused point, the 1995 final was drenched in controversy too. The final between New Zealand and South Africa sadly never lived up to expectations due to, in New Zealand coach Laurie Mains's mind: tainted milk.
A significant portion of the New Zealand squad came down with food poisoning before the match, which impacted their performance in the Final, which South Africa swept 15-12. Was it sabotage? Probably not, but the 1995 World Cup is doused in conspiracy.
Overall, rugby generally plods along with professionalism, but even in this most respected of sport institutions, moments of controversy remain.