How to Eat Right & Save the Planet: A Plant-Based Survival Guide for You & Your Family by Bill Tara
Available on Amazon!
"In no other book will you find such a comprehensive discussion of the key factors that should be driving our food choices."
J. Morris Hicks, author of Healthy Eating, Healthy World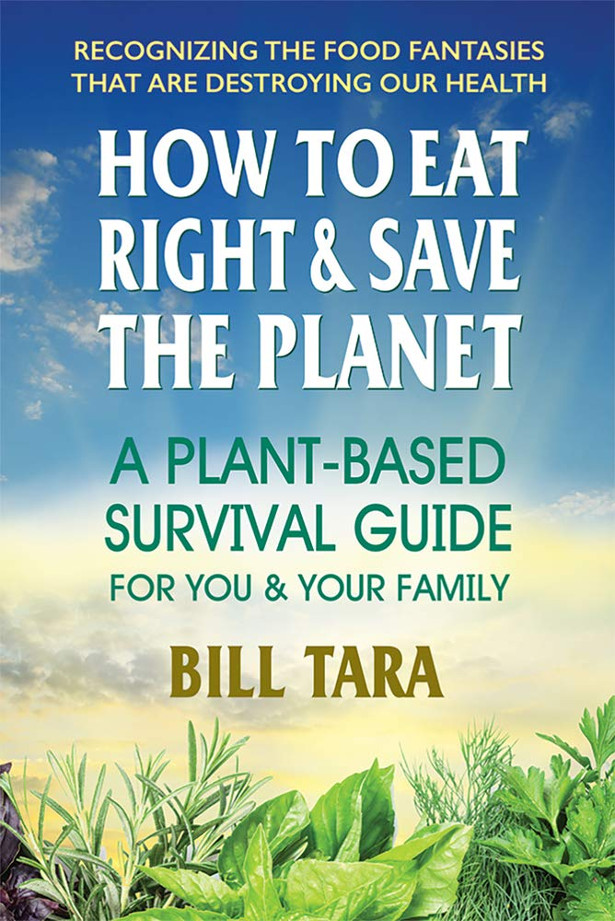 "This is an absolute must read for anyone who is concerned about the environment, suffering of animals and human and non-human health."
Anteneh Roba, MD, Founder of the International Fund for Africa
The ethical wasteland of Big Business, Big Medicine, Power Politics, and Advertising has manufactured a diet that is the root cause of so many diseases, including diabetes, heart disease, and cancer, as well as a broad range of common ailments. It has also created an industry that kills over 70 billion land animals every year. Too few of us realize how our food choices actually contribute to the climate change we are now experiencing worldwide. Recognizing and understanding the impact of our food choices is the first important step in reversing habits that damage the body, heart, and soul.
How to Eat Right and Save the Planet cuts through the hype and nutritional confusion that surround us by first showing how they hide the truth. It then explains how the food that we eat can be a massive force for good in creating personal, social, and environmental health. The author not only provides vital nutritional facts based on the latest dietary and medical research, but also explains in plain English how our diet impacts social justice and environmental sustainability.
How to Eat Right and Save the Planet offers a complete guide to creating a healthy and earth friendly diet for you and your family. With this book in hand, you will understand that each of us can take back control of our health, our family's health, and, to a great degree, the health of this planet–and it can all begin with our next meal.