Inspired by travel, afternoon tea, and a creative spirit the Maid In China range is so beautiful!  www.maidinchinadesign.com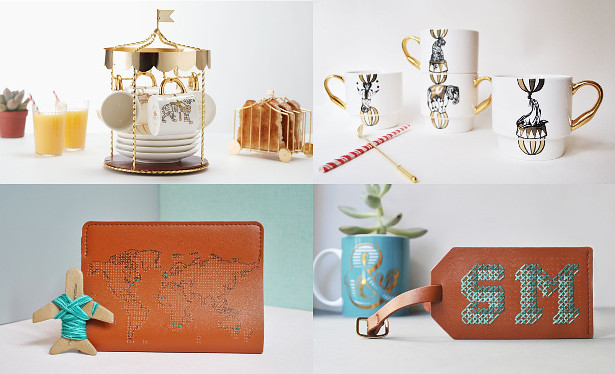 Maid In China designs and manufactures unique home and gift items!
The 'Stitch Your Way' Series was inspired by a love of travel and life-long obsession with crafting and customisation. The cover and tags are totally unique in that they are made from specially perforated leather – making them an easy-to-sew cross stitch canvas. The Passport Cover can be marked with a colourful cross so that you can show off the countries visited, and add more crosses as you travel the world. Meanwhile the Luggage Tag can be stitched with initials or a flag to create a personalised label, all made from real leather and sold with the cute 'travel' needle and thread.
Stitch Passport Cover (Retail £25)
Stitch Luggage Tag (Retail £25)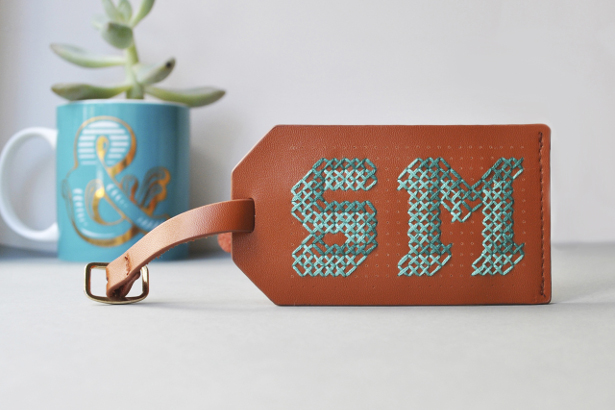 The Circus Collection combines the tradition of afternoon tea with all the fun of the fun-fair. From a tea set that becomes a moving merry-go-round, to a toast rack disguised as a travelling caged tiger: ordinary items comes to life, in fine bone china and luxe gold aesthetic.
Carousel Tea Set (Retail £150)
Stacking Mug Set (Retail £60)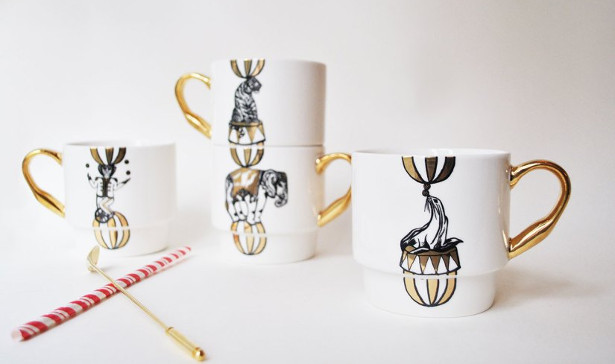 Tiger Toast Rack (Retail £35)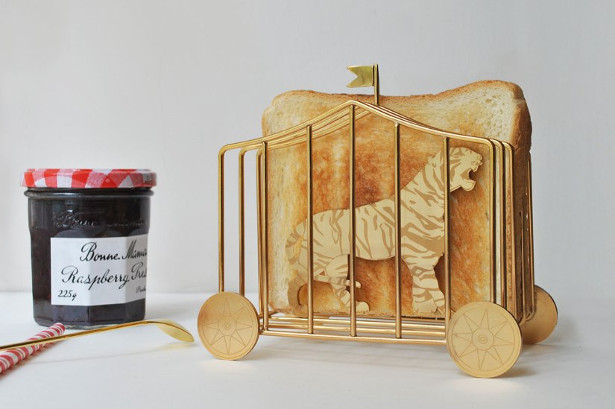 Handy Sugar Tongs (Retail £12)
Sugar Booth (Retail £35) – Not available until 2018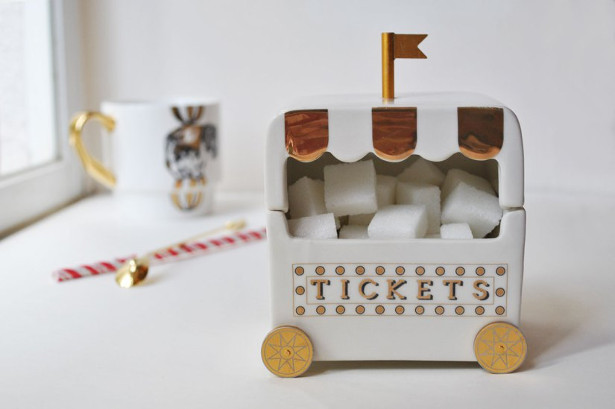 This range (and the brand) is totally new this Autumn!
Find out more at :-  www.maidinchinadesign.com