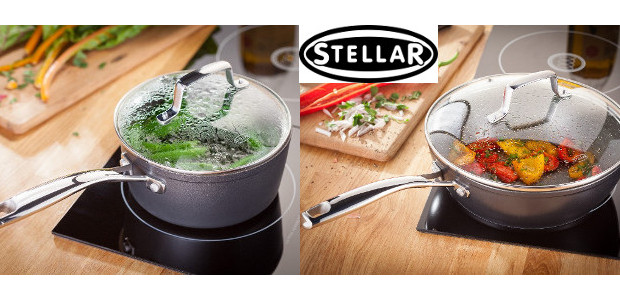 "As winter approaches restocking my cooking essentials with these wonderful products has really influenced my cooking experiences" RugbyRep Lifestyle Editor.
"I'd like to highlight, these pans certainly stand out, the care and attention to detail, the standard of production from Stellar Kitchen is simply outstanding and has resulted in this wonderful hard-wearing range of cookware which are a wonderful addition to all kitchens and a pleasure to cook in. Strong, durable, yet light weight and very stylishly designed, investing in this range is worth every penny and having that reliability of such a long established and trusted brand adds that extra sense of security. I have been using Stellar products for some time now, & I just can't fault them!" InTouch Rugby Lifestyle Editor.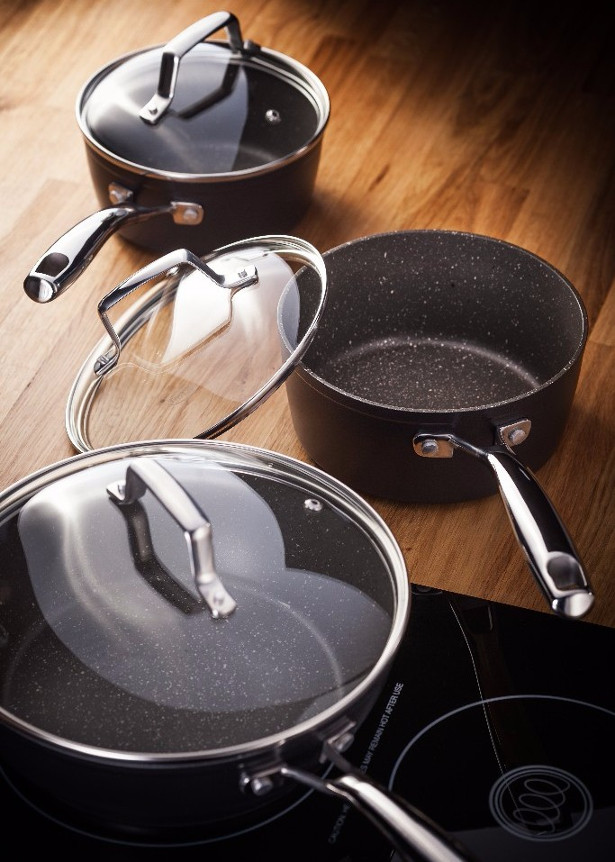 Hot on the heels of the successful Stellar Rocktanium Frying Pan collection, launched last year, comes a NEW collection of quality non-stick saucepans in a range of essential sizes and two pans sets; a 3 piece and 5 piece.
The stand out feature of this collection is the "Rock hard" revolutionary new titanium-based non stick formula, Quantanium, this PfoFA-free coating gives a scratch-resistant finish that is more durable than conventional non-stick. Its distinctive 'stone' appearance has proved very popular as a pleasing change from cooking in black.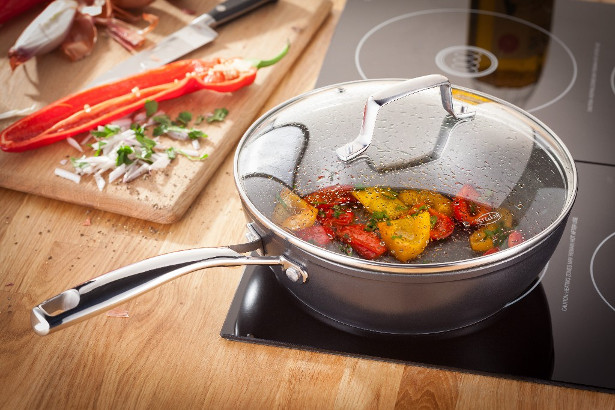 The pans are created from thick aluminium with an induction base to ensure even heat distribution on all hob types, the five pans in this collection cover all today's needs. The comfortable, stainless steel cast handles are strong and stable and a hole enable each pan to be hung for easy storage. The vented glass lids on the saucepans and sauté pan allow you to see inside at a glance and the reinforcing stainless steel rim and lid-handle combine style with practicality
Guarantee & Prices
The pans have a lifetime guarantee and with prices starting at just £30 you will enjoy cooking with them for years.
Dishwasher and oven safe to 210°C, suitable for all hob types, Stellar's Rocktanium pans come with a lifetime guarantee and a five-year non-stick guarantee. Combining excellent performance with an easy-clean, stylish finish, these pans are sure to be a popular.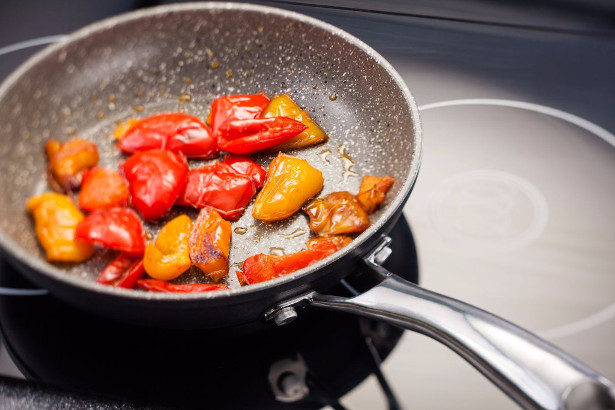 |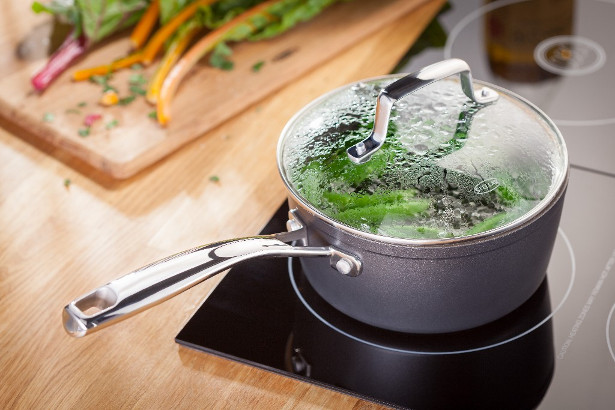 |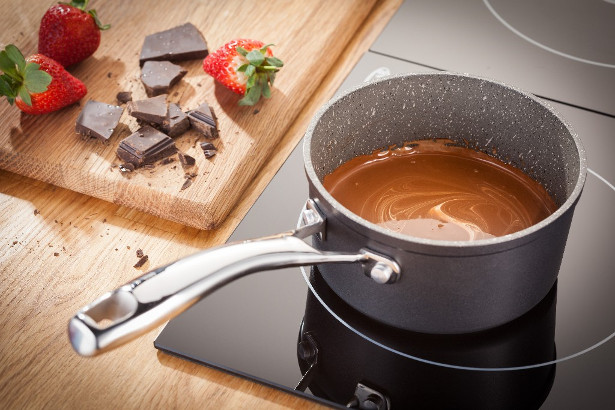 |