THE PERFECT GIFT FOR MUM THIS MOTHER'S DAY
With Mothering Sunday upon us, it's time to buy the perfect gift for Mother's Day.
FACEBOOK | TWITTER | YOUTUBE | GOOGLE+
Whether it's mum on the school run, the mum driving to work every day or the mum who doesn't feel as confident behind the wheel as she used to, THINKWAREhas the perfect gift idea for her.
All of THINKWARE Dash Cameras provide a parking mode when installed with a hardwire cable, which can give mum extra peace of mind when they're not in the car. All of the models provide safety camera alerts either through the in-built GPS or external GPS antenna and they all come with an SD card included.
With its extensive range of dash cam cameras there is a product suitable for every type of driver, allowing you to gift her with a present that will keep her safe on the roads – and she doesn't need to be a tech expert to use them.
THINKWARE F70 – starting from £79 or £99 with GPS antenna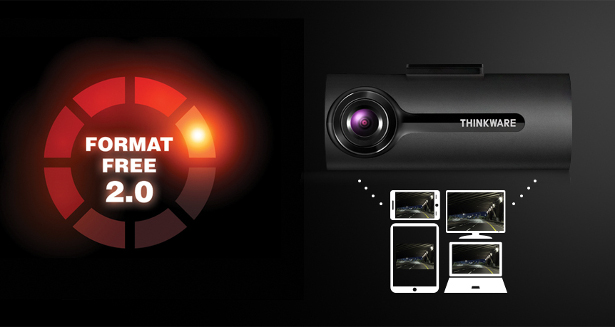 · Small and discreet
· Motion and impact event recording in parking mode for up to 2 days (when installed with HW cable)
· Safety camera alerts (with external GPS antenna)
· 8 GB SD card
· 140 degree wide angle lens
· Front vehicle departure warning
The small and compact design of F70 keeps it discreet and with THINKWARE's new mounting bracket it can be hidden away from the driver's field of view behind the rear-view mirror, ensuring camera placement adheres to safety laws.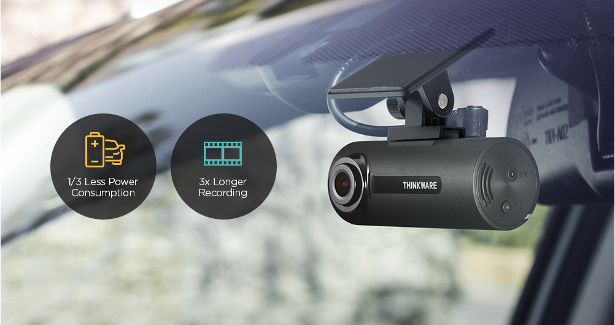 The THINKWARE F70 Dash Cam has an image sensor that enables the device to capture Full HD video – this means it gives the driver a reliable witness in the event of any incident. The camera also has a wide dynamic range sensor and 140-degree wide angle lens, which minimises blind spots and ensures all events are caught on camera.
A built-in Active Impact Monitoring system uses a 3-axis G-Sensor to monitor and differentiate incidents based on various recording modes. A perfect camera for someone who wants to feel a bit safer when they are on the road.
Lastly, when stationary at a junction or in traffic, the Front Vehicle Departure Warning (FVDW) feature provides intelligent guidance which alerts the driver, with a clicking sound, that the car in front has started to move.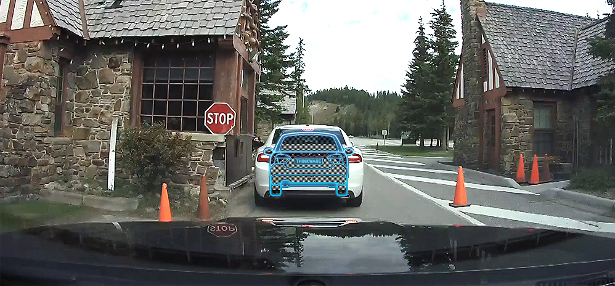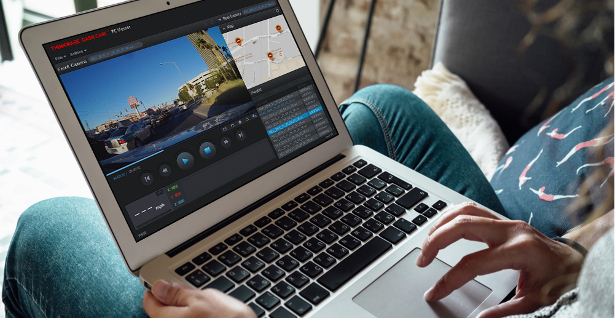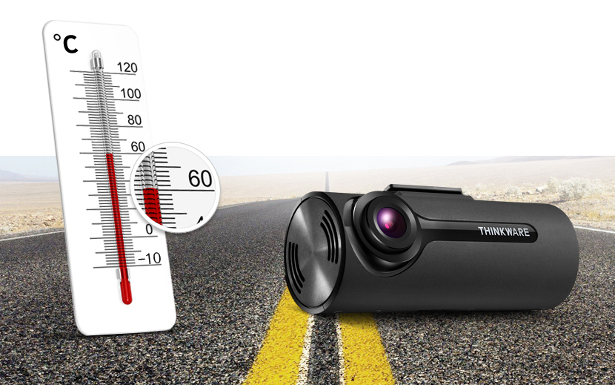 Jurlique & Moët Rosé Impérial Hamper
Price: $249 AUD
This hamper can be purchased on The Hamper Emporium website >> www.thehamperemporium.com.au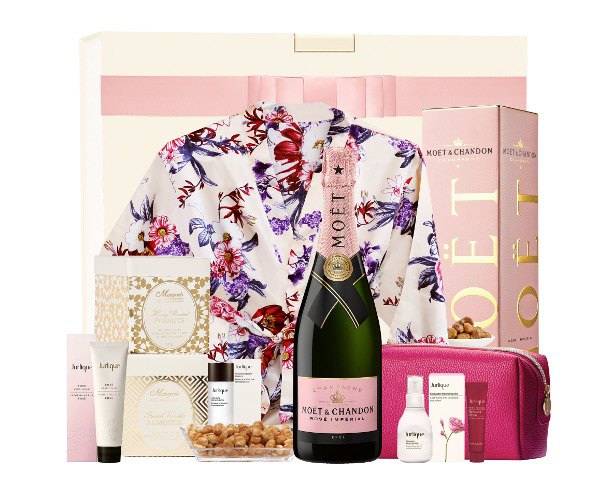 Description: The Hamper Emporium has created Australia's ultimate women's luxury gift hamper. Moët & Chandon Rosé Imperial Champagne is the most perfectly indulgent bubbly you can buy because they know she deserves only the best. They've also included Australia's most loved natural skincare range; Jurlique, and a range of gourmet sweet treats; the perfect way to show her how loved she is this Mother's Day. Don't forget all hampers include FREE Australia-wide Delivery.
Jurlique Iconic Collection Hamper
Price: $149 AUD
This hamper can be purchased on The Hamper Emporium website >> www.thehamperemporium.com.au
Description: Luxury and elegance for all occasions. The Hamper Emporium's latest women's pamper hamper features the natural, nourishing luxury of Jurlique skincare, paired with sweet treats from Australian gourmet brand Morgan's and the softest, sweetest satin floral robe that's sure to have her feeling loved and pampered this Mother's Day. Don't forget all hampers include FREE Australia-wide Delivery.
L'Occitane Arlésienne & Rosé Hamper
Price: $129 AUD
This hamper can be purchased on The Hamper Emporium website >> www.thehamperemporium.com.au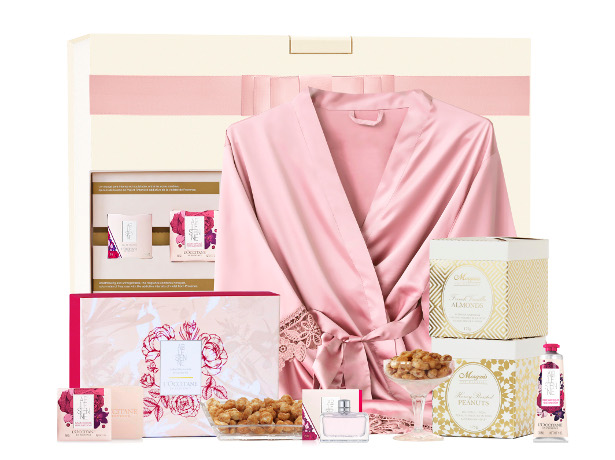 Description: A perfectly dry, Provence-style Rosé by French winemaker Jacques Lurton, known simple as 'The Rosé', is sure to impress. Then combined with L'Occitane Arlésienne gift set, delicious sweets from Morgan's and a luxury satin robe, this hamper is sure to make her feel really special. This heavenly hamper is presented in an elegant keepsake gift box and includes FREE Australia-wide Delivery.
L'Occitane Arlésienne Hamper
Price: $99 AUD
This hamper can be purchased on The Hamper Emporium website >> www.thehamperemporium.com.au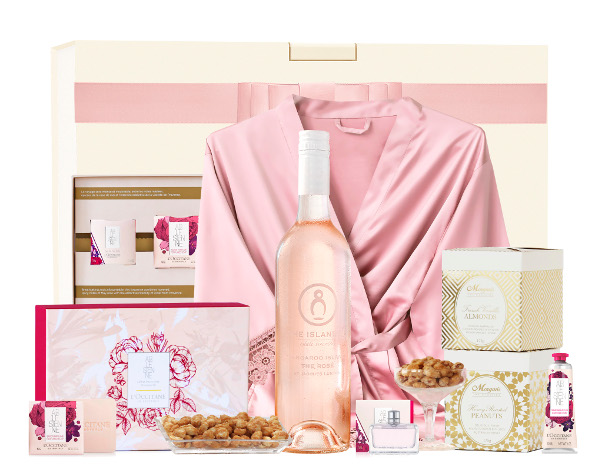 Description: Introducing an exclusive pamper hamper packed full of luxury for the special woman in your life. Featuring a range of exquisite L'Occitane skincare from the aromatic Arlésienne range. The beautiful aromatic blend of rose, violet and saffron, will bring joy to her day, beautifully blended from natural ingredients and made in France. This gorgeous skincare comes paired with a luxury satin robe and gourmet nibbles from Morgan's with FREE Australia-wide Delivery.
ENGLISH SPIRIT COMBINES TWO CLASSIC FLAVOURS TO CREATE THE ULTIMATE TREAT FOR MOTHER'S DAY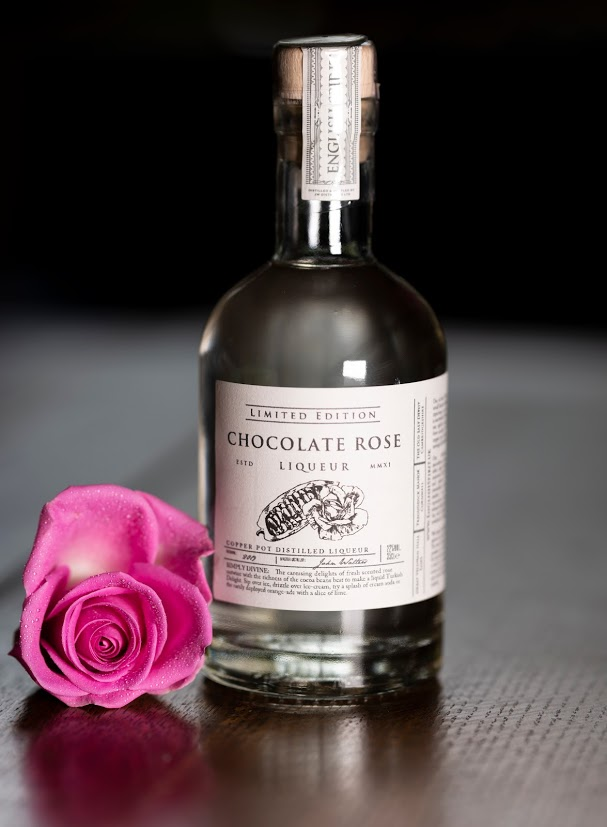 English Spirit, one of the UK's original small batch distillers, has created a special, limited edition Chocolate Rose Liqueur to mark this coming Mother's Day (31 March 2019). The stunning liqueur combines the two traditional flavours of rich cocoa and fragrant rose, resulting in a classic tasting tipple that has been honed to perfection and which makes for the perfect Mother's Day gift.
Retailing at £18, English Spirit's Chocolate Rose Liqueur is available to purchase online at EnglishSpirit.uk/shop, with all orders taken before 12pm on Friday 29 March guaranteed delivery in time for Mother's Day on Sunday 31 March 2019.
Demonstrating English Spirit's incomparable quality credentials and in line with the brand's high production standards, the Chocolate Rose Liqueur has been created from scratch using English Spirit's own scratch-distilled sugar beet vodka as a base for the drink. Single distilled and unfiltered – a rarity within the UK – the vodka retains the flavor notes of cream soda from the sugar beet and boasts exceptional smoothness, which is testament to the skill and experience of Master Distiller, Dr John Walters.
Walters commented: "I wanted to create a small batch liqueur that would make an ideal Mother's Day gift for everyone's special lady. Our English Spirit Chocolate Rose liqueur brings together two classic flavours often associated with a traditional gift and which are absolutely bursting with flavor, whilst also being unbeatably smooth and sumptuous at the same time."
English Spirit's Chocolate Rose liqueur is small batch and only a limited quantity has been produced for retail. The liqueur is 22% ABV and is presented in a 35cl bottle, with the limited-edition English Spirit label also featuring an original illustration by Cornish illustrator and English Spirit ambassador, Rosie Barlow.
For more information about English Spirit and to purchase any of the English Spirit range, visit Englishspirit.uk
WELCOME HOME
Introducing the Next Gen of Smart Lock – the Nuki
Smart Lock 2.0
Award-winning Smart Lock introduces a range of new features including Apple HomeKit and Zigbee compatibility.
LONDON UK, 16th October 2018 – Nuki, the market-leading name in smart locks proudly announces the arrival of Nuki Smart Lock 2.0, the next generation of smart lock that turns your smartphone into a key. Featuring a plethora of new features, the Smart Lock 2.0 includes Bluetooth 5 for improved range, enhanced internal processing power for speed of use, a door sensor for at-a-glance status updates on your home door, plus full Apple HomeKit compatibility.
The Smart Lock 2.0 has been specifically updated to cater for the common UK oval-cylinder lock, whilst retaining Nuki's easily-installed retrofitting. The Smart Lock 2.0 seamlessly fits over your existing lock and key in less than three minutes with no need for replacing door fixtures, and it integrates with existing Smart Home solutions such as Ring and Nest, as well as popular voice assistants Siri, Alexa and Google Assistant. Go to Nuki's check list for installation details – https://nuki.io/en/installation-check/
"The Nuki Smart Lock 2.0 is our commitment to the burgeoning UK smart home market", said Martin Pansy, CEO of Nuki Home Solutions GmbH, "By listening to our UK community, we believe we have developed a market-defining home access solution that suits the UK smart home's needs. We are thrilled to be bringing the Nuki Smart Lock 2.0 to the UK this year."
Devised by multi award-winning Austrian designers EOOS.com, built in Switzerland, and utilising bank-grade security software, the Nuki Smart Lock 2.0 is fully compatible with Android and iOS and can be used to assign digital access rights to friends, family, and service providers via the companion app. Nuki also negates the need to hide a key under a flowerpot and offers the convenience of the optional Nuki Fob and Nuki Keypad – ideal access solutions for children, tradespeople, carers and for those without a smartphone.
New for 2019 – Nuki, the European market leader has announced further product innovations such as the Nuki Opener, a retrofit door release for intercom systems which launches in Q1 2019. This self-installation unit can be applied to entrance doors of communal buildings as well as your own door and phone. Martin Pansy commented, "With the Nuki Opener we are completing our product range and can offer a fully integrated solution for both doors in apartment buildings for an urban target group."
NOVELTEA
Boozy Brew | Alcoholic Tea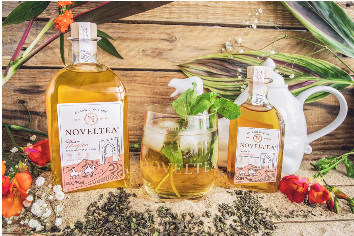 ABV: 11%
RRP: £24.99 (70cl)
URL: https://www.noveltea-drinks.com/
Why NOVELTEA? Boozy brew mixologists NOVELTEA offer three ready-to-drink alcoholic teas, each one inspired by travel and culture.
Products:
The Tale of Tangier – an infusion of Moroccan green mint tea with spearmint, dried lemongrass, dried apple, blackberry leaves and Caribbean white rum
The Tale of Earl Grey – an infusion of black Earl Grey tea with British gin and botanicals
The Tale of Oolong – an infusion of Chinese Oolong Tea with Scotch Whisky
Britain is a nation of tea lovers. After water, it's the most consumed beverage and it's not surprising – after all; what problems can't be solved with a cup of tea? Bored by 'incremental innovations in established product categories such as new flavoured gins and new craft beers', founders Efferoth and Passia are on a mission to disrupt the drinks industry and create a new category in the alcohol market – tea with spirit.
All three tales are completely natural products, made with real tea extract and devoid of any artificial colours. NOVELTEA's 10-hour cold-brewing process draws out bitter tannins to deliver a smooth finish that also enhances the ingredient's natural sweetness, before pairing with gin, rum or whisky.
The level of tea vs. spirit is 1/3 spirit to 2/3 tea
Limited Edition Mother's Day Hamper: Created exclusively for the occasion, this hamper contains a selection of our finest pink products, beautifully presented in a pink wicker heart-shaped basket.
She'll be spoilt for choice with our all-butter Classic Fudge and delicate Rose Petal Jelly, Sherbet Pips, Cranberry Crumbles and Chocolate Wafer Crispies. Treat her to something she really deserves this Mother's Day. £40. https://www.cartwrightandbutler.co.uk/c-b-just-for-you-mother-s-day-hamper.html
https://ammalife.co.uk/collections/cbd-tea/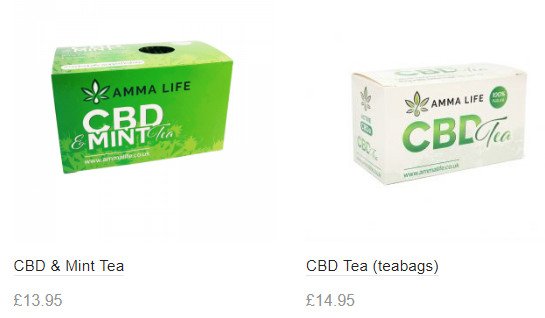 www.epitomejewellery.com 
They sell a lot through independent online boutiques: Etsy, SilkFred and Freemans Online.  20 years experience within fashion buying and set my own company up over 3 years ago
Selling mainly to females over 18+, and a lot to mothers. This jewellery concept is fine fashion jewellery at affordable prices. All items are all the latest fashion jewellery looks, with a twist so nothing is similar to what you see on the high street. This really suits mothers, as the items are very commercial but are a stand out piece. Once worn a lot of females/mothers ask where the customer purchased the item from.
Handmade Gifts for Mother's Day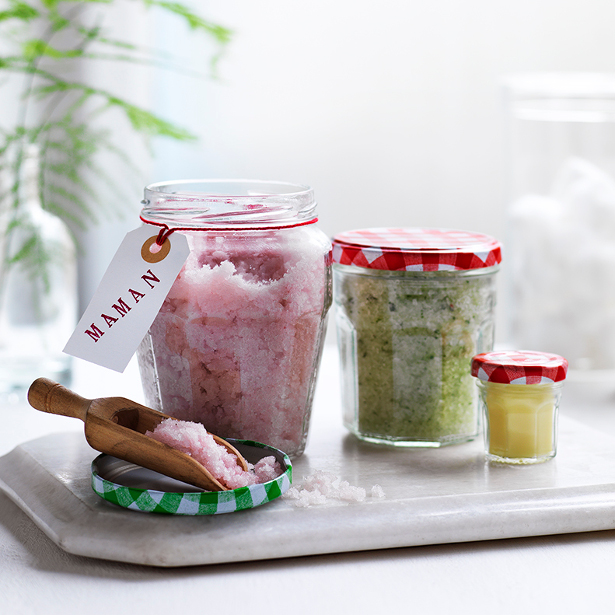 Treat your lovely Maman to luxurious homemade beauty essentials housed in empty Bonne Maman jars this Mother's Day… This spa-at-home gift set of 'Pomegranate Rose Sugar Body Scrub', 'Eucalyptus Fresh Mint Foot Soak' and 'Coconut Lemongrass Lip Balm' is simple to make using easy-to-find all natural products and a great way to recycle pretty, leftover Bonne Maman Compote, Conserve and Mini jars.
Add that personal finishing touch by tying name tags with a thoughtful note to your mum, and present your creations in a pretty wicker basket sprinkled with dried rose petals, tied with cellophane and ribbon at the top for that extra special present. Joyeuse Fête des Mères…
Pomegranate Rose Sugar Body Scrub
A refreshingly fruity body scrub using empty Bonne Maman Compote jars for a rejuvenating spa experience…
Ingredients
100g pomegranate seeds
3 cups of granulated sugar
½ cup coconut oil
6-8 drops rose essential oil
Method
Put the pomegranate seeds in a small blender and blitz for 4-5 seconds. Strain through a fine sieve and reserve the juice.
In a medium glass bowl, mix together the sugar and coconut oil.
Stir in 2-3 tbsp of the pomegranate juice and the rose oil. Keep stirring until completely mixed and an even pale pink colour. Add more pomegranate juice to create the depth of colour you want.
Spoon into clean jars and seal with a lid. Keep in a cool place for up to a month.
Tips
No need for special cup measures, a tea cup will do. Just use the same one for both sugar and oil.
Buy ready prepared pomegranate seeds, or use a fresh whole fruit. Cut the pomegranate in half, and holding it over a bowl cut side down, hit the outer skin with a rolling pin to release the seeds.
Use a glass bowl or a disposable container for mixing as the essential oils can taint plastic.
Coconut oil is available from most major supermarkets.
A variety of essential oils can be bought from chemists or wholefood shops.
Eucalyptus Fresh Mint Foot Soak
A relaxing and 'spa' gifting essential using empty Bonne Maman Conserve jars…
Ingredients
1 tbsp bicarbonate of soda
2 cups Epsom salt
Finely grated zest of 1 lime
2 tbsp finely chopped fresh mint
6-8 drops eucalyptus essential oil
Method
Simply mix all the ingredients together in a glass bowl.
Spoon into clean jars and seal with a lid. Keep in a cool place for up to a month.
Tips
Use a glass bowl or a disposable container for mixing as the essential oils can taint plastic.
No need for special cup measures, a tea cup will do. Just use the same one for both oil and salt.
Bicarbonate of soda, sometimes called baking soda is available from the baking aisle of most major supermarkets.
Epsom salt can be bought in major supermarkets or chemists.
A variety of essential oils can be bought from chemists or wholefood shops.
Coconut Lemongrass Lip Balm
An ultra nourishing handbag essential with four simple ingredients, using empty Bonne Maman Mini Conserve jars..
Ingredients
2 tbsp beeswax pearls
2 tbsp shea butter, roughly chopped
2 tbsp coconut oil
2-3 drops lemongrass essential oil
Method
Put the beeswax, shea butter and coconut oil in a small glass bowl over a pan of gently simmering water. Leave to melt slowly for about 20-30 minutes.
Stir in the essential oil and carefully pour into small jars whilst still hot. Seal with a lid and leave to cool completely.
Tips
Use a glass bowl or a disposable container for mixing as the essential oils can taint plastic.
Beeswax and shea butter are available to buy in small quantities online.
You can visit www.craftginclub.co.uk/gifts-mothers-day-2019 to find their specific offers and messaging for the day.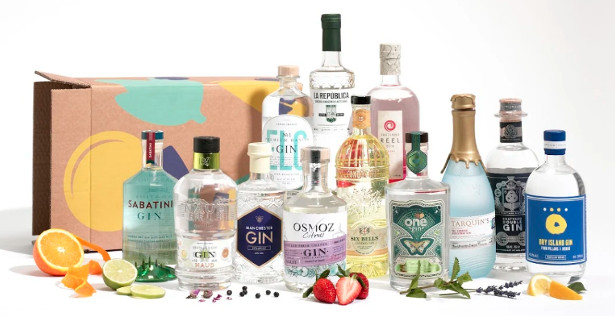 Craft Gin Club is the UK's leading subscription service for gin-lovers, delivering rare and often exclusive bottles of gin to their members each month. Their surprise boxes come packed with a full-sized bottle of craft gin, paired mixers, delicious foodie treats and a copy of their club magazine, which is filled with stories from the distillery of the month and plenty of cocktail recipes. Choose from a year's membership (with monthly, bi-monthly and quarterly delivery options) or a one-off gift and you'll be issued with a gift certificate as soon as you've paid. Sorted!
Ladies' EverSwiss 2802-LLRR
Product code: 2802-LLRR
Price: £180
Stockists:
Available from WatchShop.com and The Watch Hut
A subtle yet eye-catching Swiss made watch features a rose gold plated stainless steel case and a rose gold dial with crystals at the hour markers. It has a brown leather strap with a snakeskin stamp. A modern yet classic design piece any mother is sure to love.
Racehorse ownership company called Crowd Racing.

Racehorse ownership is typically very expensive, but Crowd Racing look to offer affordable packages for their investors, such as the Gold and Green Crowd.
Costing £250, it is a great gift for sports fans, with the package making them a part-owner in all of the Crowd Racing horses, as well as receiving perks including stable visits and updates on all of the horses.
The Travelwrap Company has created the perfect cashmere wrap for mothers everywhere – stunningly soft, fantastic quality, traditional craftsmanship and made in Scotland from sustainable and ethically sourced yarns.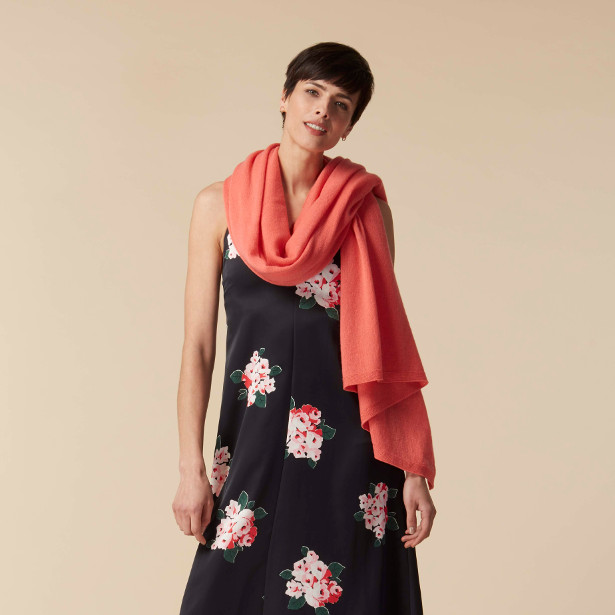 The Travelwrap mill in Scotland is one of the longest established in the United Kingdom and internationally renowned for producing the finest cashmere pieces. The cashmere itself comes from one of the remote areas of Inner Mongolia and the mill actively participates in sustainable programmes to help prevent over-intensive grazing.
The luxurious softness of the cashmere is partly because only the longest haired fibres from the downy undercoat of the cashmere (originally Kashmir) goat are milled in the knitting process. Washing the cashmere in pure Scottish Highland water ensures an immaculate finish.
The quality of the cashmere and fine craftsmanship combined with an extensive range of vibrant colours are at the heart of every Travelwrap, making this niche British brand very special indeed.
The wraps have been spotted on some of the best dressed celebrities, from Kate Moss to Charlotte Tilbury and our favourite young Royals, and are perfect for the home, for everyday wear or for travel, whether keeping warm from airplane aircon (and avoiding the germ ridden airline blankets!) or throwing over a sundress in the South of France.
'Cay wrap', £229 available from www.thetravelwrapcompany.com.
EBYAK
Exclusive women's collection
ebyakstore.com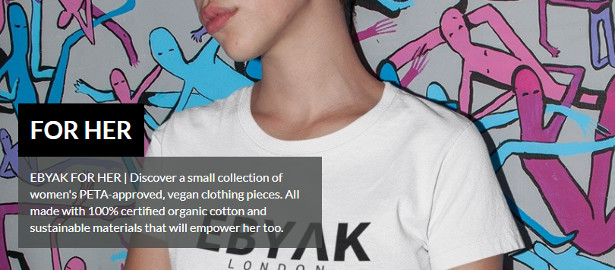 If you are looking for the most perfect Mother's Day gift this year look no further than the stunning Boho inspired jewellery brand Bibi Bijoux London.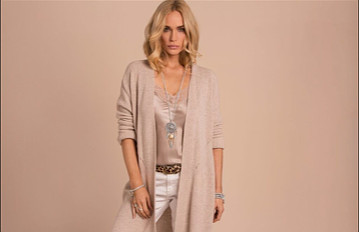 There is a piece of jewellery in their current collection to suit every mother's style – have a look at their amazing Instagram feed @bibibijouxlondon to see more and shop online at www.bibibijouxlondon.com
Selfie Skin is the stress-free, laser treatment you can do in the comfort of your own home. Selfie Skin is new the clinical-grade IPL Hair Removal Handset that you assist you in removing unnecessary hair.

Our skin is our largest organ and anything absorbed through it goes directly into our bloodstream. This includes personal- care products such as shaving creams which often contain thousands of different chemicals with varying toxicity. The Environmental Working Group estimates that about 20 percent of chemicals used in cosmetics could cause cancer Ref
Waxing In addition to ripping your hair out by the roots and causing damage to your skin, it has also been known to cause STIs, infections, burns, infected in-grown hair and scarring. Ref
Hair removal cream: Contains harsh chemicals that essentially melt the hair away by breaking down its natural structure. Both hair and skin are made of the same proteins and amino acids, however hair breaks down much quicker than skin, making it possible to remove hair without removing skin. Side effects can include skin irritation, allergic reaction and lingering chemical smell Ref
Razors Not only do they become costly overtime, but the EPA estimates that 2 billion razors are thrown away each year in the US, with around 32% ending up in the ocean instead of landfill. The vast dump of plastic waste swirling in the Pacific ocean is now bigger then France, Germany and Spain combined, and is growing rapidly according to a study published on March 22, 2018.
Neos, a one-of-its-kind smart-home insurance start-up using preventative technology gadgets – indoor security cameras, leak sensors, smoke sensors and more – to add extra layers of security to its smart homes.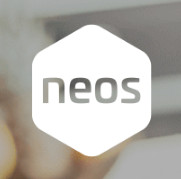 Its package works really well for tech-savvy mothers (and even fathers) looking for an extra bit of peace of mind when out and about. Its device syncs up to one centralised app that help safeguard homes – and ensure home security need not get in the way of a lifestyle.
At Boom Cycle we believe in experiencing life to the fullest and what better than doing it with your Mother dearest?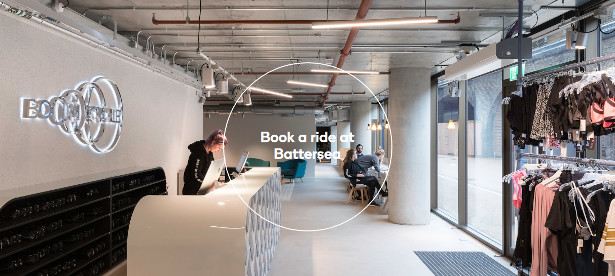 Make it a date this Mother's Day. Starting with a high energy, fist bumpin', booty shakin' ride at noon at Boom Cycle Battersea (because what's better than dancing it all out with your Mum on the bike, right?); Followed by a decadent brunch across the way at Mother restaurant, expect generous selection of fresh, light dishes made with organic ingredients and all made 'al momento' (right there and then), not to mention Mother's signature sourdough pizzas made with seawater to keep you both fueled for the afternoon.
Post-lunch head over to Moyses Stevens, the luxury florist known for its artistry and quality since 1876, where you and your Mum will be able to sip on bubblys, learn techniques and get hands on to create beautiful floral designs to take home.
The Boom Cycle ride, Mother lunch and Moyses Stevens floristry workshop on Sunday 31st March costs £105 for 2 to attend (Because on Mother's day, Mum rides for free). To book please call 020 3034 0711 or email battersea@boomcycle.co.uk.
It's a Boom tradition – We love it when you get to share your fitness experience with your Mum too. So bring her along to a ride at any Boom Cycle location that day and she can ride for free! Spaces are limited so please email respective studios to reserve her spot.
Mandara Moments this Mother's Day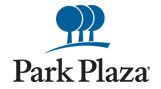 With Mother's Day fast approaching, now's the time to show the most important lady in your life just how much she means to you; forget flowers and chocolate – treat your Mum to a gift* that she will remember.
Located a stone's throw from the South Bank at Park Plaza Westminster Bridge London and Park Plaza London Waterloo, Mandara Spa offers a heavenly escape from the hustle and bustle of London, using authentic Balinese healing traditions to help guests truly unwind, relax and indulge in this unique sensory experience with no distractions whatsoever.
From a luxurious pamper package that will give your Mum a youthful glow and leave her feeling completely refreshed, to mini manicures** that offer mothers and daughters a perfect way to spend some quality time together, Mandara Spa has everything you need this Mother's Day.
Pamper Package (1 hour 20 minutes) – £115 per person
ELEMIS pro-definition life and contour facial
File and polish manicure or pedicure
Glass of sparkling Prosecco
Two hours' access to the swimming pool, sauna and steam room at Mandara Spa
Mini Manicures (25-30 minutes) – £20 per child
File and polish manicure
For more information, to book or to view a complete list of treatments visit www.parkplaza.com or call 020 7620 7300 (Park Plaza Westminster Bridge London) or 020 3146 5744 (Park Plaza London Waterloo).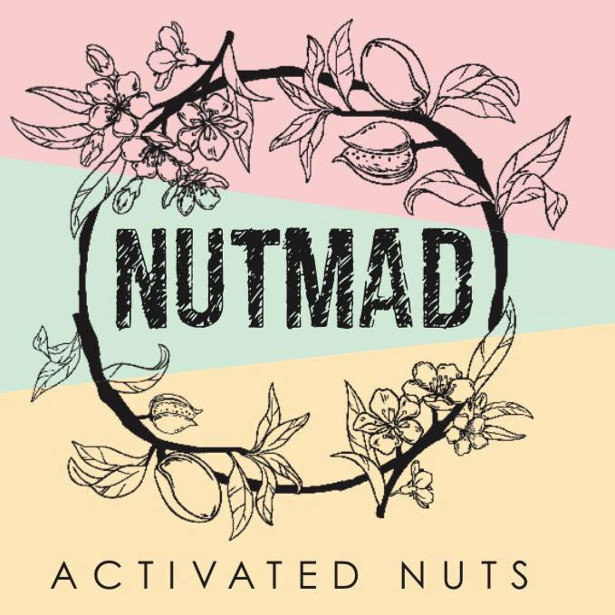 Nutmad! 10% off code is "formum" ! A gift for the active, busy, foodie mum who is often on the go and needs a delicious healthy snack to keep her energy up.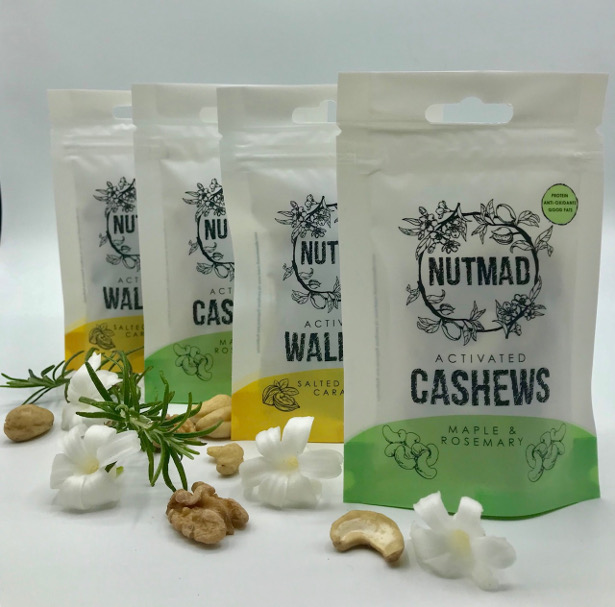 FACEBOOK | INSTAGRAM | LINKEDIN | TWITTER
If you want to treat her with something really tasty, look no further.
This Mother's Day gift box includes four 30 g bags of Nutmad's sweet nuts. They are the real treats in the range.
2 x activated cashews maple and rosemary
2 x activated walnuts salted maple caramel.
Price: £8.49
Check out the solution below available today for Mum from www.thebadbackcompany.co.uk
Bad posture? Two leading companies share a commitment to help fix this epidemic
Tim Everett, an Osteopath with over 20 years' experience, believes that the unique Swedish design and user comfort is responsible for the huge popularity. The light weight, discreet posture brace is a global market leader for posture correction.
See more and buy at :- https://www.thebadbackcompany.co.uk/shop-by-product/posture-supports/posture-support-brace-.htm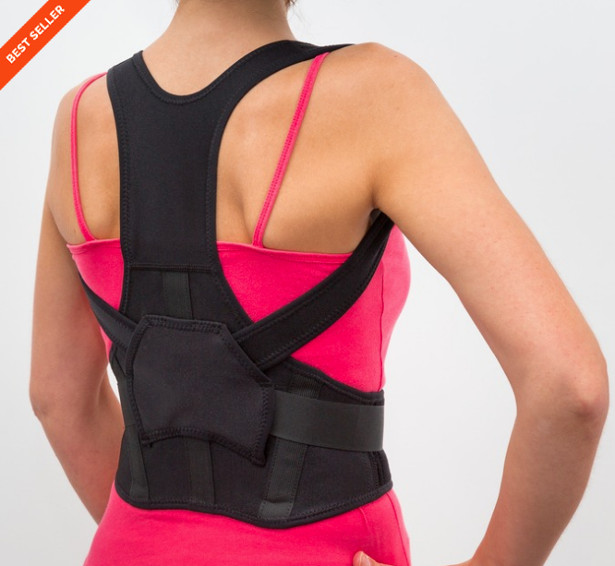 The Mediroyal Exto Light which was previously available only in black, is being launched into the UK market in a new additional beige colour by The Bad Back Company. The light weight, discreet and easily adjustable brace is a global market leader in both comfort and posture correction. Tim Everett, an Osteopath with over 20 years' experience, believes that the unique Swedish design and user comfort is responsible for the huge popularity of the EXTO Light.
Posture continues to attract a lot of attention from the media, industry, and the general population. Tim Everett founder of The Bad Back Company explains that there are many causes and consequences of an inefficient and poor posture.
"Many people are concerned that a bad posture not only looks bad but may be contributing to their complaints of neck, shoulder and particularly upper back pain. I see many people in my osteopathic practices that have pain and discomfort directly attributable to poor posture. The causes may be varied but I feel that our sedentary lifestyles and increased use of mobile technology significantly contributes to an increased kyphosis, forward head posture and resultant loss of a natural spinal alignment.
Another painful and leading cause of an increased thoracic spine kyphosis is Osteoporosis. As osteopenia and osteoporosis develop it typically results in a rounded upper back and shoulders which places a progressive and additional mechanical strain on the spine and supportive muscles. The EXTO light is designed to assist with supporting the spine of those with the early signs and painful symptoms of osteoporotic postural changes.
Tim explains "Whilst I fully understand that these adaptive muscular patterns develop over a period of time often in response to be being hunched over our 'devices' or due to changes in our bone density associated with osteoporosis I also understand that leaving the posture unchecked is most likely to lead to further accumulative postural pain and deformity. This is why I like the EXTO light. It is an easy to use support with high patient compliance that is designed to help correct and promote a more natural and efficient posture and a healthy posture is almost certainly a less painful posture."
Industry also recognises that musculo-skeletal type pain driven by poor and inefficient posture contributes to significant costs to the economy. It is estimated that chronic back pain costs the UK economy £billions every year.
Mediroyal and The Bad Back Company continue to work together sharing a strong commitment to help solve the growing problem of bad posture.
The EXTO light posture support brace retails at £49.99, but The Bad Back Company is offering the product at a special discounted price of £41.99 and is available with free delivery within the United Kingdom.
Click through to the website for full specifications and more information on this one-of-a-kind posture support brace.
About The Bad Back Company:
Managing Director Tim Everett, is a practising Osteopath, and The Bad Back Company is regarded as a vital resource for those suffering with musculoskeletal pain. The online brand offers an extensive range of pain management products, all of which have been thoroughly tested and approved by Tim and his dedicated team for their effectiveness and value for money.
Tim Everett also writes regular blogs and articles to help you understand your pain or injury and these can be seen on the website.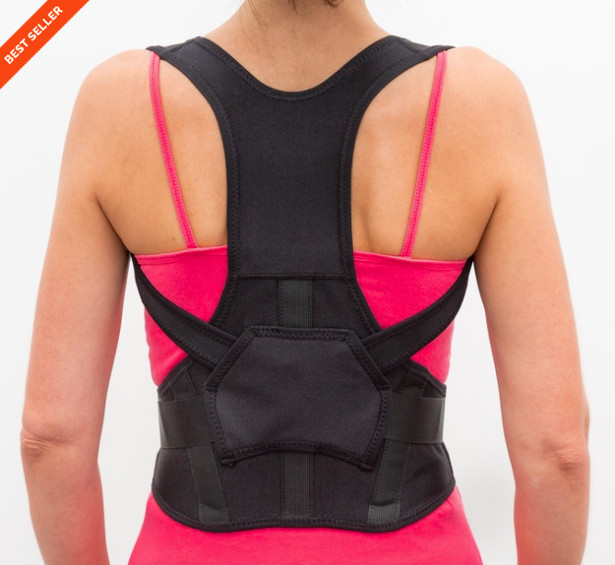 Mother's Day Kids' Card Making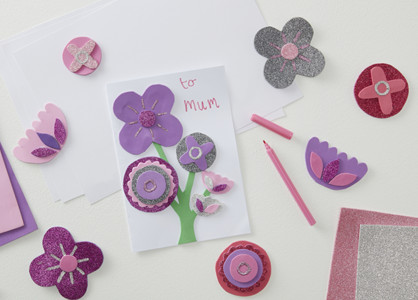 This Mother's Day, why not treat mum to a truly bespoke gift. Whether you want to make something from scratch or personalise a ready-made gift, Hobbycraft is on hand to help.
The kids can get involved too. On Saturday 30th March, Hobbycraft will host a FREE in-store Mother's Day Kids' Card Making workshop between 10:30-11:30am and 12:00-1:00pm. Those keen to attend should book here https://www.eventbrite.co.uk/e/easter-made-easy-mothers-day-kids-card-making-tickets-53959446156 whilst places are available.
All workshops are available to children over four years of age, who must be accompanied by an adult. To save disappointment workshops also need to be booked in advance – visit www.hobbycraft.co.uk/store-events for more information and to book a place.
EUROPE'S LEADING LUXURY CAR HIRE SERVICE REBRANDS FOLLOWING EXPANSION
Guaranteeing the highest quality car hire experience, Vroomerz has relaunched as Driverso, adding 100 new models to its fleet, from a Ferrari 488 GTB to Lamborghini's new Urus SUV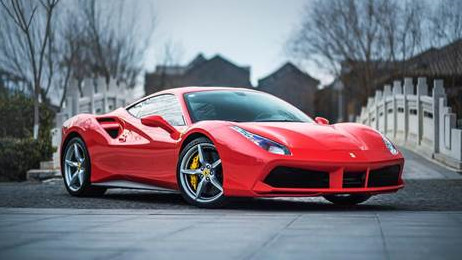 Luxury car hire service, Driverso, offers instant online booking for the largest collection of luxury cars in Europe.
Formerly named Vroomerz, Europe's most varied luxury car fleet has rebranded, expanding to include over 400 new models from 20 suppliers. Over 500 customers from 40 countries have booked a luxury car online with Driverso in the past year, each one personally delivered to their chosen location.
Priding itself on the highest standards of qualified, luxury cars and personalised customer service, Driverso creates an unparalleled car hire experience from start to finish, helping to shape memorable drives for every journey.
"Driverso guarantees the highest quality car hire experience and has gone above and beyond to meet my requirements. From providing a personalised VIP service to flexible pick-up and drop-off locations, they've made my trips as seamless as possible. Driverso is also the only car hire service I've used which provide the exact same car as reserved on the website," said Mr. Avishay Ben Haim, a Driverso customer from 2018.
Whether cruising the High Alpine Road in Austria in a Lamborghini Huracan, circling the Amalfi Coast in an AMG Roadster, traversing the Swiss Alps with a Range Rover Evoque or exploring Rome in a Jaguar F-Type, Driverso customers can choose from a range of cars across the UK, Italy, France, Spain, Portugal, Switzerland, Germany and Austria.
Driverso takes any hassle out of booking the luxury car of your needs, with quick and simple booking online, clear pricing and availability, and detailed information and imagery for each car. Customers are guaranteed to receive the exact make and model as selected on the website.
"Whereas Vroomerz was all about the car, Driverso emphasises the full experience, exploring a more thrilling side of driving that isn't often associated with hiring a car. We do more than just provide a car to get you from A to B, we'll do everything we can to make your hire car – and the drive – are the most memorable part of your trip," says Pierluigi Galassetti, Managing Director of Driverso.
As Europe's most personalised car hire service, Driverso goes above and beyond to meet customer requirements, including door-to-door delivery and drop-off to any location by friendly, professional drivers. A specialist driver will be waiting at the delivery point of your choice and will be on hand to brief you on the car and answer any questions you have about driving it.
"No request is too great – whether it be 100 white roses waiting in the car for a loved one, or tips on the best road trip itinerary, Driverso's customer service team is available 24/7 to help with any queries and ensure both the car and the service meet the driver's highest expectations. You'll be planning your next trip around the drive once you've booked a car with Driverso," continued Galassetti.
Founded in March 2017, Driverso is backed by Primerent, a trusted leader in the luxury car hire industry.
Driverso plans to expand its fleet to 1,000 cars by June 2019.
For more information and to book online, please visit: www.driverso.com.
MOTHER'S DAY RELAX & RESTORE CANCER CARE SPA DAY

This Mother's Day, not-for-profit health and wellbeing organisation Nuffield Health is launching a bespoke spa day as part of its Relax & Restore Cancer Care Treatments, to offer a special way to pamper Mums living with or recovering from cancer.
A Relax & Restore Spa Day includes a Hand on Heart treatment, a relaxing facial and upper body massage using slow Tui Na Chinese techniques, full use of the club on the day and discounts on Made for Life Organics products. Preferential prices are offered for all Relax & Restore treatments, and the new spa days start from £65.
All Relax & Restore treatments have been specially designed for people living with or recovering from cancer, as extra care is needed to avoid certain techniques or products which may interfere with recovery. The Nuffield Health Beauty Suites can also accommodate different needs, for people that may be bedbound or in a wheelchair.
Treatments are provided by therapists who have undergone specialist training, and use 100% organic products by Made for Life Organics which have been used on people with cancer for more than 15 years. This means clients will not require a doctor's letter to enjoy a treatment.
While there are no recorded medical benefits to spa therapy for those living with or recovering from cancer, people frequently report a reduction in stress levels, improved sleep patterns, a reduction in pain and an overall feeling of wellbeing after a spa treatment.
Currently available in 10 Nuffield Health Beauty Suites across the country, Relax & Restore treatments can be booked online in advance. As they are suitable for anyone, sons and daughters can enjoy a spa day or treatment alongside their Mums.
Relax & Restore treatments available include:
· Hand on Heart 60 mins £65
· Hand on Heart 90mins £80
· Catch the Breath £38
· Soothe and Nurture £38
· Gentle Touch Hand and Nail Treatment £30
· Good for the Sole Pedicure £36
Preferential prices are available for people living with cancer. For more information and to find your nearest Nuffield Health Beauty Suite offering Relax & Restore treatments, visit: www.nuffieldhealth.com/relax-and-restore
Did you forget to order your Mom's
"this is why I love you so much' Mother's Day gift?
Then why not book in your
RebelEarth EarthPod™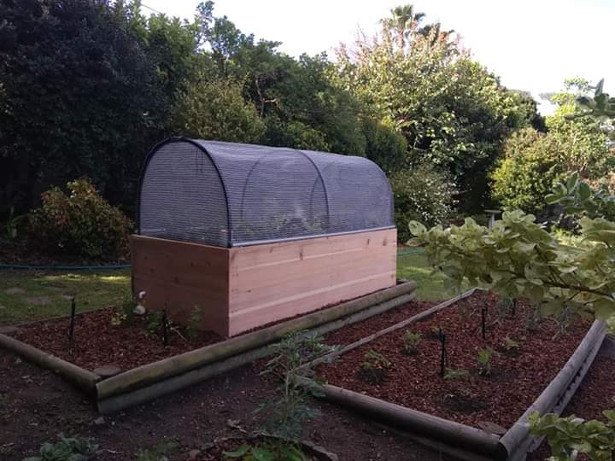 https://www.houseandgarden.co.za/gardens/meet-the-earthpod-16279240
https://www.youtube.com/channel/UCZrLcKzfkmZEBtR4GAeatbQ
https://www.facebook.com/rebelearthurban/
http://Instagram.com/rebel_earth_capetown
Drought friendly, organic food on your doorstoep
Rebel Earth EarthPods are home-scale food production systems that use 80% less water than conventional farming with no pesticides, to make home production of organic food cheaper and more convenient: three minutes from soil to kitchen.
Garden on your feet, not on your knees.
Disappoint your squirrels and those leaf eating critters…
McCarthy and Stone recently did a survey to find out the most common advice from mothers in the UK. 
According to their findings, Yorkshire kids are the grumpiest in the UK, London mums have the most concern over healthy eating and, North East mums might be the reason why the North is such a friendly region.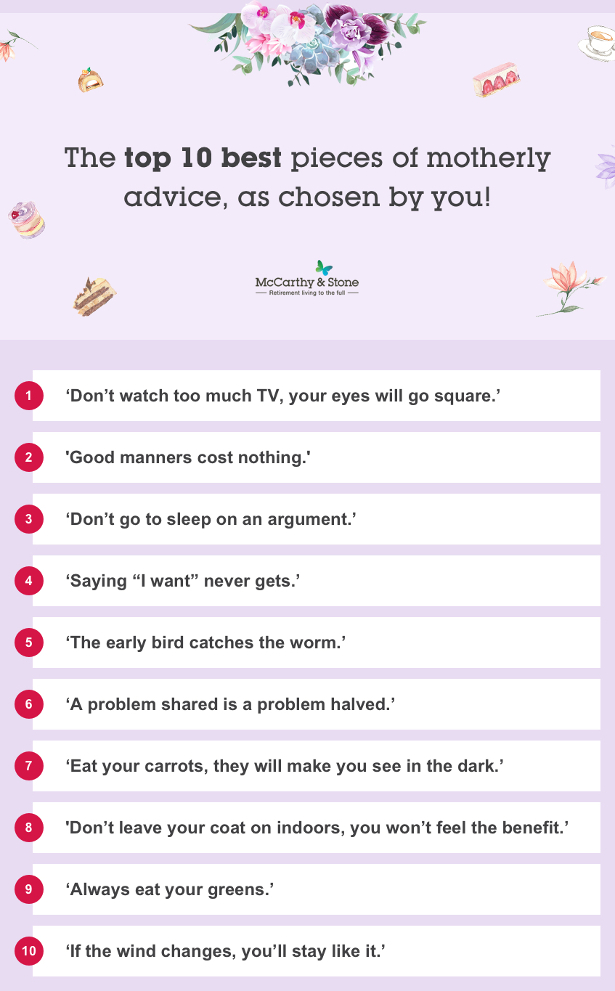 Why not buy your mother the gift of time or an extra pair of hands? You can buy a month's subscription to our (London-only) service for only £100
To reiterate, we at GoGeoffrey come to people's homes and do their chores for them for every week. This can include tidying their home (hanging out the washing, making beds, taking out the bins) but can also include doing their food shop, collecting prescriptions, taking parcels to the post office etc.
Director @ GoGeoffrey.com
Visit us on Facebook, Twitter and Instagram
The toughest crowd in comedy?
Josie Long and The Scummy Mummies headline the comedy club where babies can come too!

Screaming With Laughter returns to Underbelly Festival Southbank for two epic shows where the comedy is strictly for grown-ups, but babies can come along for a load of lunchtime laughs. No need for a babysitter, just bring 'em along and guffaw away – baby and all. Perfect for anyone and their under ones. On Saturday 20 April, it's Josie Long and resident MC Hatty Ashdown hosts this antidote to baby rhyme-time clubs. While on Saturday 13 July, it's the podcast pioneers The Scummy Mummies and Darren Walsh.
There's lots of room in the Spiegel Tent to get up and have a wander, pop out changing mats and any other inexplicably giant space-invading paraphernalia. Not forgetting baby changing facilities, a play area and most importantly a judgement-free atmosphere. Screaming With Laughter welcomes mums, dads, friends, aunts, grans and other rellies – make sure you bring your baby-shaped golden ticket (don't worry, babies go free – octuplet mums for the win!). Just relax and join in the Southbank festival atmosphere and have a right old giggle with us.
Josie Long and Hatty Ashdown
Saturday 20 April 2019, 1pm
image.png
Josie Long is a BBC Radio 4, The Lefty Scum Tour and telly panel show regular who always puts compassion and social justice at the heart of her fun and unassuming act. Josie has been pretty busy in the last year having a baby herself so she is primed and ready to relay her comedic spin on motherhood. Or just talk about something else entirely.
image.png
Hatty Ashdown helms the Screaming with Laughter mothership and has two under-threes of her own. She hosts the Funny Mummies podcast on Soho Radio. Hatty shares the joy and exasperation of this gift called life with a dose of always relatable silliness.
The Scummy Mummies
Saturday 13 July 2019, 1pm
­­­­
image.png
The Scummy Mummies are Ellie Gibson and Helen Thorn. They specialise in producing and performing comedy for less-than-perfect parents – so that's all parents. Their podcast has been downloaded over 2 million times in 150 countries! Don't miss your chance to see the experts on the scummier side of parenting for their first daytime Underbelly Southbank show.
image.png
Darren Walsh is the prince of puns and talented animator. He leaves audiences groaning with laughter from his surreal look at the world – being a bona fide giant helps him see everything from a different perspective. Expect short jokes and big laughs with your little ones.
Here's what our comedians have to say about Screaming With Laughter and the whole babylicious shebang:
"Performing for a room full of tired, distracted, sometimes zombied out parents can be a challenge as a comic… but then I'm one of them so it's more like group therapy with wine! So excited to be back at the Underbelly's gorgeous Spiegel Tent playing to a huge audience with twice the amount of babies to scream, but three times as much laughter from very grateful slightly boozed up new parents! Did I mention there was wine?"
Hatty Ashdown
"The Scummy Mummies are thrilled to be performing at Screaming With Laughter and to be at the Underbelly Fest for the second year running. We love performing at these shows. As mums we know these events are lifelines for parents with little ones. God knows, we all need a laugh after looking a baby and being covered in vomited and mashed banana and getting no more than three hours of sleep on most days! Can't wait to see you all at the Underbelly – we will bring the catsuits, you can bring the laughs!"
Helen Thorn, The Scummy Mummies
"This having a baby lark isn't for the faint hearted – I'm really looking forward to playing to a room full of sleep deprived parents who will understand me."
Josie Long
PET MUMS CAN NOW GET FLOWERS FROM THEIR FURBABIES
Pet mummies can now look forward to being spoilt this Mother's Day as SerenataFlowers.com launches a bouquet from their beloved furbabies. Receivers can wake up on Mother's Day to their favourite furry friend and feel appreciate with a bouquet just for them. Whether they have a pampered pooch or pretty kitty, SerenataFlowers.com thinks pet mum's should be appreciated for their dedication to their adopted furry baby.
PET MUM BOUQUET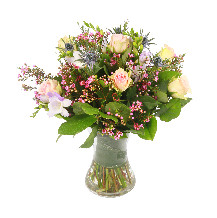 RRP: £39.99
Pet mummies will not be empty-handed this Mother's Day with this bouquet full of adoration. Six pink roses give these flowers a feminine feel, whilst Thistles and Lilac Waxflowers allow gift receivers to dream of country walks with their furry loved ones. What's more each flower chosen for this bouquet is pet friendly, making it the perfect gift from furbabies to their mum.
SerenataFlowers.com offers the best possible prices and provides a fast and convenient way to gift fresh flowers to family and friends, whatever the occasion, offering FREE next day delivery seven days a week. Customers can order as late as 10pm for next day delivery.
SerenataFlowers.com sells affordable fresh flowers and bouquets prepared by floral artists and hand-delivered by couriers in the UK. For more information, visit www.serenataflowers.com.

4 in 5 mums expect to be disappointed on Mother's Day – and miss being able to use the loo in peace
8 in 10 mums expect to be disappointed by Mother's Day gifts
40% of mums don't always have time to wash themselves
1 in 4 mums say they don't have time to read a book, have a cup of tea or use the loo without being disturbed
Most mums stressed out by getting kids to leave the house
A new study of 2,000 UK mothers for Buyagift.co.uk reveals that 80% of mothers expect to be disappointed by the gifts they'll receive on Sunday (Mother's Day).
Most mums in the poll believe that their children or spouse won't end up getting them the gift they want due to confusion around product names or mum's availability. The most desired gift is a spa treatment, with 3 in 4 mums agreeing that they'd love one for Mother's Day.
Mother's Day treat? They just want to use the loo in peace: The poll also found that mothers are rushed off their feet with 77% saying that they miss having time for themselves. 40% of mums in the poll admit that they most miss having time to wash themselves every day. 50% missed sleeping in while 1 in 4 mums also said that they don't have time to enjoy a cup of tea before it gets cold or to use the toilet without being disturbed.
Kids stress mums out the most: Rather than relationship or financial worries, the vast majority of mums cited their kids as a source of stress. 50% said that their most common trigger of stress is getting the kids to leave the house. Another 40% of UK mums said that getting the kids to go to bed was the largest stress moment of their day. The kid's behaviour during supermarket shopping, long car journeys and potty training also stressed out one third of mums.
Mums becoming dangerously sleep deprived: The stress from these daily frustrations could be driving sleepless nights for mums, as nearly 2 in 3 mums claimed that they get at least one hour less than the recommended 7 hours sleep on an average night. 1 in 10 mums get less than 3 hours sleep on an average night, making them dangerously sleep deprived.
Alison Vickery, Marketing Director of Buyagift comments: "From getting the kids to leave the house to potty training, modern stresses of motherhood often mean that mums aren't getting the sleep and relaxation they deserve. With so much on their plate, 1 in 4 mums don't find the time to do the simple things that we all take for granted – from reading a book or having a cup of tea to being able to use the loo without being disturbed! Despite this 80% of mums don't expect to get the gift they're looking for this Mother's Day."
Championing me-time this Mother's Day, Buyagift conducted a stress experiment on UK mums with help of Dr Daniel Plews (Physiologist to Olympic athletes), to rank the scientifically most relaxing Mother's Day treats.
The experiment on UK mummy bloggers studied their stress levels – or Heart Rate Variability (HRV) – at the most stressful moments of their day and during a plethora of beauty treatments to reveal the treatments that reduce stress the most.
Buyagift then compared the different readings to determine the most-improved stress rates and unveil which spa treatments truly reduce stress levels the most. A simple neck and shoulder massage beat more complex treatments, such as Swedish full body massage, hot stone massage and Indian head massage. Surprisingly a wash, cut and blow dry came in second – beating eight other treatments.
The top 10 most relaxing treatments according to science:
Neck and shoulder massage
Wash, cut and blow dry
Deep tissue massage
Steam and sauna
Swedish full body massage
Pedicure
Facial
Hot stone massage
Indian head massage
Manicure
Find out more: www.buyagift.co.uk/mothers-day/spa-wars
This Mother's Day, 2018 Bake Off star Ruby Bhogal has created a very special Mother's Day recipe working with the United Nation's World Food Programme and Tilda to 'Help Mums Together'.
Inspired by her own mother and the love of cooking that she passed down to her, Ruby's 'Mama B's Biryani' is a heartwarming, nutritious and delicious dish that's perfect for treating your mum on Sunday. Reminiscent of Saturday nights growing up at home, Ruby's recipe celebrates a plethora of flavours and spices, and also uses limited-edition packs of Tilda Pure Basmati rice – of which every pack sold here in the UK will donate a nutrition-boosting meal to expectant mothers in Bangladesh to help fight malnutrition.
6.8 MILLION MUMS TO HAVE A LONG-DISTANCE MOTHER'S DAY
6.8 million mums with grown-up kids may be spending Mother's Day without their son or daughter this year
More than 1 in 10 live more than 100 miles away from their mum
Long-distance named as a top reason for not seeing mum on Mother's Day
LONG-DISTANCE motherhood is making it difficult for Brits to see their mums this Mother's Day, as more than 1 in 10 people now live 100 miles or more away from their mum, according to new data.
A survey of 1,000 UK adults carried out by One4all, the Post Office gift card, has found that once we reach adulthood, only 53% of us see our mum every year on Mother's Day – meaning a shocking 6.8 million mums may be spending Mother's Day alone this year.
According to the data, 11% live more than 100 miles away from their mum, which can make paying her a visit on Mother's Day difficult.
Shockingly, more than 1 in 4 (28%) adults say they would not travel further than 10 miles to see their mum on Mother's Day.
The top reasons respondents gave for not seeing their mum on Mother's Day this year include 'it's too far to travel' and 'it's too expensive to travel.'
However, distance is not the only factor keeping mums and their children apart this year as some admit 'I have other plans' whilst others say they can't see their mum on Mother's Day because 'she has other plans'.
Almost 1 in 10 (9%) admit to only seeing their mum once a year or less and therefore many will resort to sending a token of appreciation in the post for Mother's Day this year.
More than 1 in 4 (26%) are planning to send a card this year whilst 28% will send a gift to mark the occasion.
Leanne Halpin, Group Consumer Communications Manager at One4all Gift Cards, says: "With up to 10 million mums potentially spending Mother's Day without seeing their grown-up son or daughter, it makes it even more important to pick up the phone, send a thoughtful gift or use technology to have a face-to-face chat.
"Naturally some children will fly the nest and settle further afield, be it for higher education, a new job or to start a family of their own. It's natural then that some people aren't able to celebrate these family occasions due to the expense or distance. It only makes it all the more important to keep in touch and make sure even 'long-distance mums' are made to feel that they are loved and being thought about."
According to the survey Londoners were found to be residing further away from mum than any other region, with 15% living more than 100 miles away.
The study also revealed that women are much better at regularly seeing their mothers, as the data revealed that almost twice as many women (20%) see their mum every day, compared to just 11% of men.
The One4all Gift Card is the UK's leading multi-store gift card and can be loaded with anything from £10 – £400.
The One4all Gift Card can be spent in more than 55,000 stores and websites across the UK and is available to buy from Post Offices nationwide and online at www.one4all.com.
Brother Australia. The following Sewing Machine is a great gift for Mother's Day: https://www.brother.com.au/en/home/all-sewing-machines/sewing-machines/sl300
Beauty of Joseon Dynasty Cream
BEAUTY / DEEP ETCH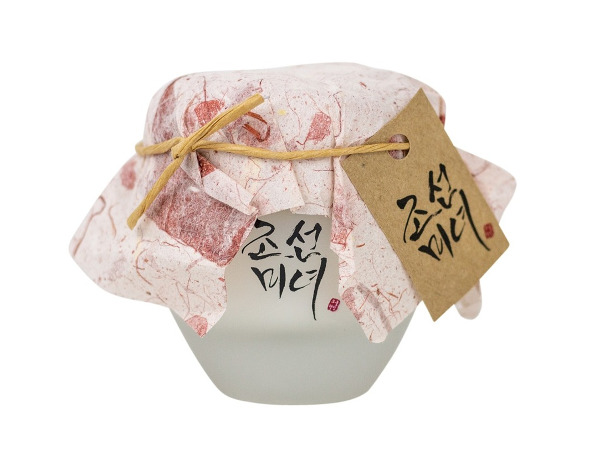 Make like a Korean empress with this luxury moisturising cream containing time-honoured Korean oriental herbs.
With Ginseng and Orchid extract, this divine cream brightens the complexion, firms skin and targets the appearance of wrinkles and fine lines for a complexion beautiful enough to rule a nation.
BENEFITS
Beautifully hydrating
Rich, honey-like texture
Targets visible signs of ageing
Beloved by beauty bloggers around the world
Active ingredients tackle pigmentation and spots
Powerful cream based on traditional "hanbang" (Korean oriental herbs) formula
Inspired by Korean royalty, it contains Orchid, Honey, Ginseng, Pure Water, dried Radish Greens, Flaxseed Oil + more
Glendalough Rose Gin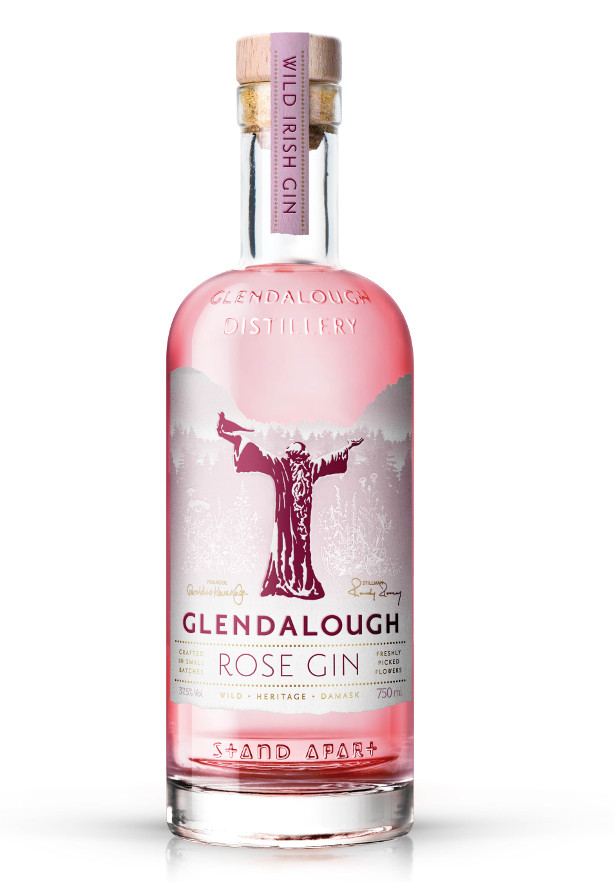 Released at the beginning of 2019, the Glendalough Rose Gin is much more than "just another pink gin". It's a small-batch product, made when the distillers took their Wild Gin recipe and redistilled it with extra fruit, flowers, spices and fresh wild rose petals from three varieties – the rare and elusive Wild Rose found in the Wicklow mountains, the ancient prized Damask Rose and the large fragrant Heritage Rose.
Because of the delicate ingredients used to make the Rose Gin, a slow distillation process is used with the vapour distillation playing a large role in extracting the essential oils and flavours. After distilling it is infused with more roses to deepen the flavour. All this gives it an aromatic nose, a gentle sweet spice, reminiscent of Turkish delight, as well as a lovely pink hue.
At the Glendalough distillery, the focus is on making innovative spirits whilst staying true to the tradition and heritage of their ancestors. They work with expert forager Geraldine Kavanagh who forages in the local mountains around the distillery to make every gin produced unique and full of the flavours of Glendalough.
Available: Amazon and Master of Malt
Price: £29.95
STYLE STORY have compiled a list of our favourite skincare products for Mum this Mother's Day.
All of these products are available online at www.stylestory.com.au with shipping from Sydney.
Laurent-Perrier's Limited-Edition Cuvée Rosé
Champagne Laurent-Perrier have announced the release of their brand new constellation-themed limited-edition Cuvée Rosé bottle for Mother's Day!
This highly-acclaimed champagne offers a luxurious drinking experience making it the perfect gift for Mothering Sunday. From the beautifully curvaceous bottle and charming pink packaging, to the fine bubbles within, Laurent-Perrier is bound to make any mother feel as special as they deserve.
Intrinsically designed to embody the silhouette of a star constellation, the striking robe has been created to highlight the already breath-taking Cuvée Rosé. Offering an extra layer of luxury, the detailed robe adds a unique sparkle to the bottle, and a sublime touch to its serving. This exclusive robe is a true reflection of the attention to detail that goes into every bottle of Laurent-Perrier champagne.
—
Floom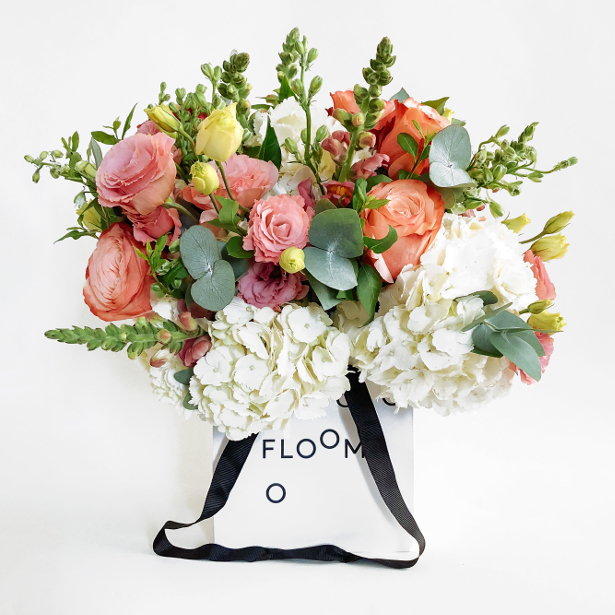 With Mother's Day around the corner, people across the country are on the look-out for the perfect bouquet to celebrate.
Floom, the online marketplace for independent florists, believe flowers and plants – and the joy of picking them – should be as unique as the people you send them to. That's why the brand has released its annual Flower Report, providing guidance on what's hot and what's not in florals for 2019. Key trends for Mother's Day include; the colour of the year (Living Coral), 90's throwback (cool-carnations), and sustainable plants.
Best living coral pairings? Peony's, Dahlia's and Rose's – buy here: https://www.floom.com/shop/rose-mary-uk-london/isobel
90's throwback – buy here: https://www.floom.com/shop/orchidya-uk-london/tutu
Sustainable plants – buy here: https://www.floom.com/shop/between-two-thorns-uk-brighton/mother-in-laws-tongue
Prices start from £28.00 and are available for same-day delivery (dependent on postcode).
Skyroam Solis – the perfect gadget for the mum that's always on the go!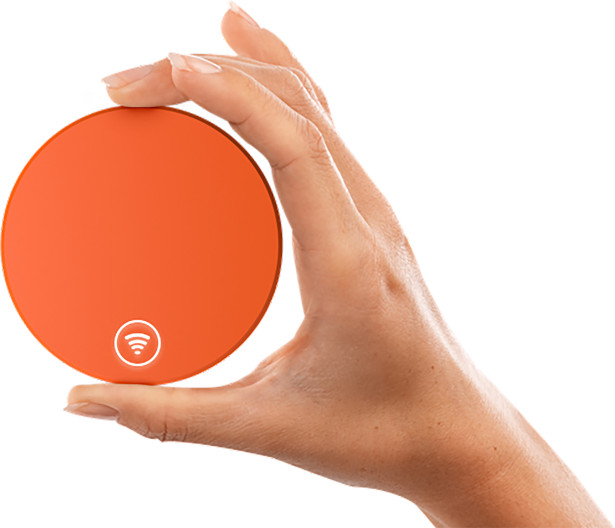 March 22, 2019: Our mums are always on the go, whether it's for leisure or for work, and this makes pinning down a perfect gift ideas tricky, especially if you're tired of the usual suspects such as candles, flowers and bath gels. So this Mother's Day, give one of the most important women in your life the power to share moments and memories anytime, anywhere with the Skyroam Solis.
Providing super-fast 4G LTE internet connectivity in 130+ countries and for up to five devices simultaneously, the combined portable hotspot and 6,000 mAh power bank is the perfect gadget for the mum that's always on the go.
She can enjoy a contract-free service by choosing from three different subscription plans – 24h day passes, a monthly plan or pay per GB. The device itself can be purchased for £135 or rented at £9 per day by ordering online or picking one up at vending kiosks located at top international airports throughout the United States.
With the newly launched complimentary App available for both iOS and Android, she can connect faster and use WiFi with ease.
For more information, visit Skyroam's website: www.skyroam.com/uk
SINGLE MUMS SPEND £50 ON THEMSELVES FOR MOTHER'S DAY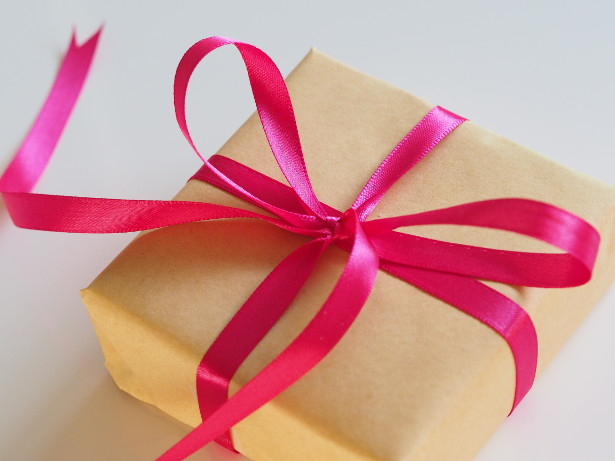 – 57% of single mums admit to buying themselves a gift
– The average Brit intends to spend £17 on Mother's Day gifts this year
– 1 in 3 Brits aren't planning to gift at all
SINGLE mums are taking matters into their own hands to arrange Mother's Day gifts for themselves, according to new research.
A survey of 1,000 British adults carried out by SerenataFlowers.com, the UK's leading online florist, has revealed that 57% of single mums admit to buying themselves gifts "from the kids" on Mother's Day.
On average, single mums were found to spend £50 on themselves in total. Almost 1 in 4 (24%) even said they would purchase a card themselves for their children to sign and give back to them.
But it's not all bad, British adults are still breaking their piggy banks to treat mums with the average Brit intending to spend £17 on Mother's Day gifts this year.
The gifts mums are most likely to receive include confectionary (65%), flowers (42%) and candles (29%). These were closely followed by jewellery (25%) and alcohol (21%) which came in fourth and fifth place respectively.
Lucia Polla, marketing manager at SerenataFlowers.com, comments: "It's amazing to see so many single mums making the decision to treat themselves to a Mother's Day gift, and rightly so. Single mums deserve to feel appreciated and Mother's Day is the perfect time for everything they do for their kids to be recognised with something special, no matter what the cost. Wouldn't it be nice even for single mums to be treated by a close friend or family member so they don't have to treat themselves to a gift.
"For children wanting to invest in a gift, treating mum doesn't need to break the bank, especially when there are so many great value products out there to choose from. It's the thought that counts, which as cliché as it is to say – is the truth. Try to budget the month ahead so you can keep a little money aside for a small but thoughtful gift which mum will truly appreciate."
Surprisingly, 1 in 3 (33%) Brits aren't planning to get their mums anything at all for Mother's Day this year. 45% admit they will just send a card.
Of those respondents not planning to buy a gift this year, 34% claimed this was because they don't celebrate Mother's Day whilst 28% said they won't be seeing their mum on the day. 15% said they would not be purchasing a gift because they couldn't afford to and 12% said their mum had asked them not to get her a gift this year.
Top 10 Mother's Day Gifts
Confectionary – 65%
Flowers – 42%
Candles – 29%
Jewellery – 25%
Alcohol – 21%
Photo frame – 18%
Appliances – 17%
Gift card – 15%
Cosmetics – 13%
Spa day – 8%
To find out more about Serenata Flowers, visit: www.serenataflowers.com
TESCO SET TO PROVIDE MOTHER'S DAY BOUQUETS FOR ONE IN THREE BRITISH MUMS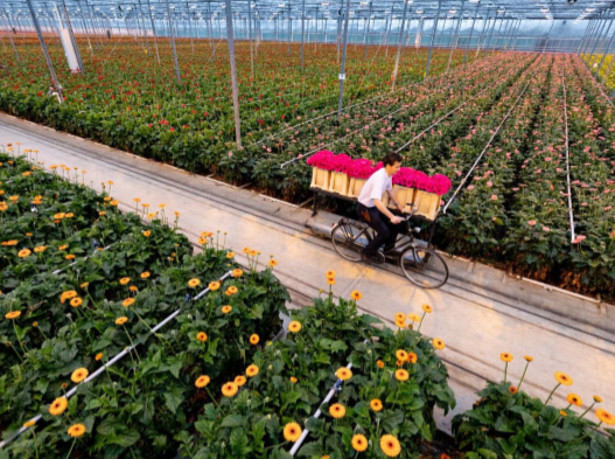 Netherlands-based Tesco flower suppliers, Villa Gerbera, prepare to send their flowers for Mother's Day bouquets. Tesco suppliers will harvest and hand-tie five million bouquets for Mother's Day this year, providing a bunch of flowers for almost one in three (28 percent) mums in the UK.i
Amongst European Tesco suppliers preparing for harvest is Villa Gerbera, based in Rotterdam. They will be picking almost nine acres of gerberas in time for Mother's Day, approximately 10 million individual stems. These gerberas will feature in the Tesco Tequila Sunrise bouquet – a bright collection featuring roses, gerberas and lilies and predicted to sell over 40,000 bouquets to gift givers in the week leading up to Mother's Day.ii
Michelle Buck, Head Florist at Tesco, commented on Mother's Day horticulture trends: "In recent years we have seen a shift away from country-style dainty bouquets to a trend of Renaissance-style bunches containing statement blooms like the large gerberas picked in the Netherlands, which we are using mixed with classic roses and foliage in our zingy Tequila Sunrise Bouquet."
Mike Zuidgeest, Director at Villa Gerbera, commented on the harvest: "For us, growing gerberas is a passion. The gerbera means 'happiness' so we hope they will bring a smile to mums faces this Mother's Day."
i 18,045,374 total mums in the UK. Source: Opinium. ii Monday 25th March – Sunday 31st March 2019
Get Firm Upper Arms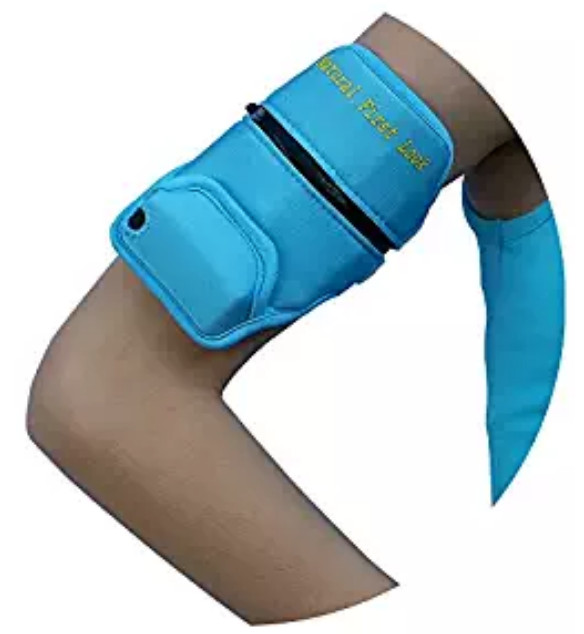 Most mothers like to have firm upper arms that make them feel comfortable in sleeveless tops, but they're unable to do physical exercises due to many factors. The TarlEl's® is a device that goes around the upper arms like an armband and uses vibrations to automatically rejuvenate and firm up the arm muscles.
https://www.amazon.com/s?k=tarlel%27s&ref=nb_sb_noss
https://www.naturalfirstlook.com/ (better deal)
Winner of numerous awards including the prestigious German Design Distinction Award for pioneering contributions to international design, Studio William's cutlery has forms based around simplicity and sophistication. Made using the finest quality stainless steel, it is the cutlery of choice for some of the hottest restaurants and hotels around.
In fact, Studio William's cutlery can be found in over 30% of Michelin Star restaurants and some of the world's most exclusive venues, from 10 Downing Street and the Sydney Opera House, to the Burj Al Arab in Dubai and the Mandarin Oriental in London.
So, if mum loves to entertain, then what better gift but 5-star tableware, loved by celebrities and celebrity chefs alike?
www.studiowilliam.com
Cashmere gloves that don't cost the earth… or a fortune!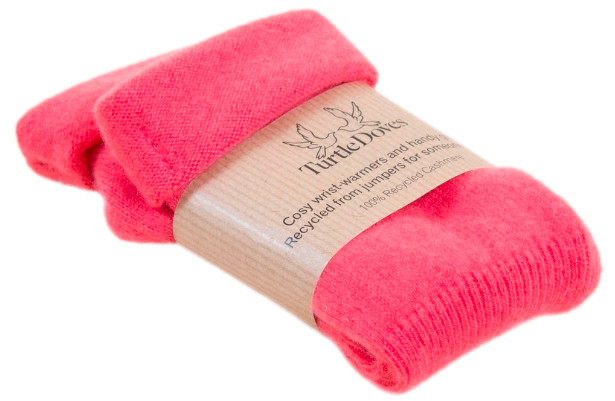 A brand that has been thinking sustainably for nearly 10 years is Turtle Doves. Turtle Doves is a British producer of 100% cashmere clothes and accessories. They rescue pre-loved cashmere on its way to landfill and proudly handcraft every item from their studio in Shrewsbury, England. And because they only use recycled cashmere and don't use dyes, every item – from gloves to ponchos and baby booties – is truly unique.
They only use 100% cashmere and every item is made, checked and packed by real people, ensuring the highest quality. This also helps them be as easy on the planet as possible, with low water usage and a small carbon footprint.
Turtle Doves is working towards a fully circular production process by re-using their products at the end of their life whenever they can and safely recycling the rest.
Turtle Doves believes in celebrating and inspiring talent through a positive work culture- and investing in people through training and support. Turtle Doves colleagues earn the Living Wage or above and we work hard to help people work flexibly and from home so that families can come first.
Find their 100% pre-loved cashmere online at Turtle-doves.co.uk, or on Facebook and Instagram @loveturtledoves
Try Turtle Doves Cashmere Fingerless Gloves – Available from Turtle-doves.co.uk, £26.00