Leeds Rhinos agree performance and recovery partnership with BetterYou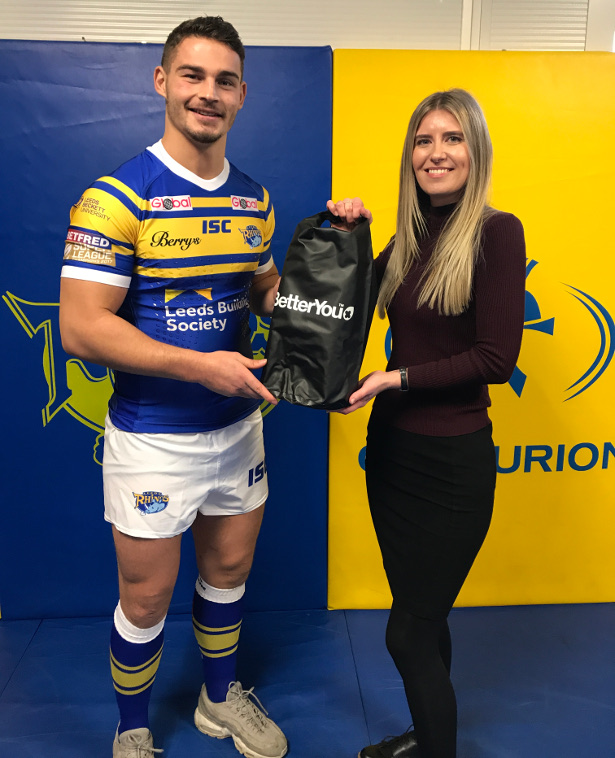 TWITTER | FACEBOOK | YOUTUBE | LINKEDIN
Barnsley-based natural healthcare company BetterYou is powering the Rugby Super League Champions with its range of transdermal magnesium (through the skin) and oral vitamin spray supplements.
The unique partnership sees the award-winning health supplements business provide the players with the key nutrients and minerals – namely magnesium, vitamin D3, K2 and B12 often missing from diet – they need to improve performance and enhance recovery using the most innovative delivery methods available on the market.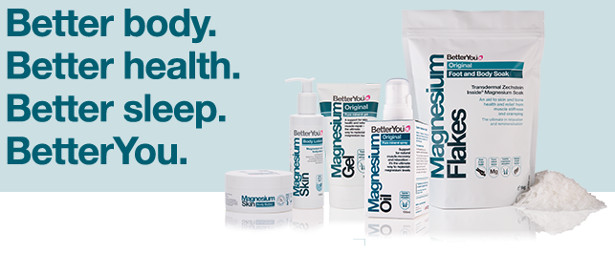 The deal has given the players access to the cutting edge vitamin and mineral testing partnerships BetterYou has with the NHS and laboratory Mineral Check. This offers the team's performance and conditioning coaches a detailed analysis of the vitamin and mineral breakdown of each player. This allows BetterYou to create a bespoke supplementation plan for each player, enabling them to maximise their body's athletic performance.
Andrew Thomas, founder and managing director of BetterYou said: "We're immensely proud to be supporting a local team who are at the top of their game. It's fascinating to see how building our transdermal magnesium and oral vitamin spray products into their daily routine, can impact on the players athletic performance, recovery and even quality of sleep!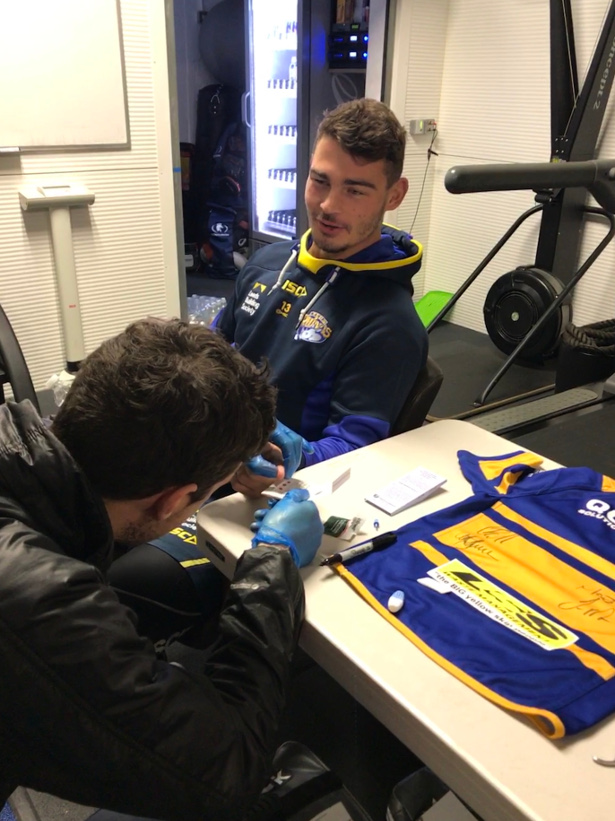 "Elite athletes have long been advocates of the power of our magnesium products. Athletic endurance and strength performance increase significantly when a large amount of magnesium is given to the body. Even a small shortfall in magnesium intake can seriously impair athletic performance and increase chance of injury.
"Studies have shown that magnesium absorbed through the skin works five times faster than tablets. The mineral gets taken in through the pores and directly into the blood vessels and muscles.
"By building a performance and recovery routine using our magnesium bath flakes, body sprays, gel and lotion, the players are able to easily absorb high amounts of this vital mineral through the skin without experiencing the laxative effect which is often associated with high dosage oral supplementation.
"We are also supplementing the players with vitamins D, K2 (MK-7) and B12, which are vital for bone and heart health along with building immunity and boosting energy levels. By taking these vitamins in oral spray form, the players are guaranteed the ultimate convenience (as they don't need to be taken with food or water) and absorption bypassing the digestive system. Research has shown that vitamin absorption via an oral spray is 2.5 times more effective than vitamin capsules."
Commenting on the new partnership, Dr Jason Davidson, Head of Athletic Performance at Leeds Rhinos said:
"It's important that the guys recover properly after games and training to ensure they can perform at their best. BetterYou Magnesium is an essential part of the team's recovery and performance preparations. It helps them relieve muscle tension, increases their strength, supports energy production, and aids with sleep.
"Our partnership with BetterYou has allowed us to get an in-depth understanding of each players nutrient requirements, helping us to tailor their vitamin and mineral supplementation to ensure they are in peak condition. The purity of the source, quality, and effectiveness of the products are what makes BetterYou products superior to anything else on the market. Our players deserve the best and that is exactly what they are getting."
BetterYou will be supporting the first team on their trip to the 2018 World Club Challenge in Melbourne in February. The company will be providing sleep bundles to help with the players jet lag and to boost energy levels during the trip.
BetterYou's transdermal magnesium and oral vitamin sprays ranges are available from Holland and Barratt, online at www.betteryou.com and all good health stores.
Product information:
https://betteryou.com/magnesium-oil-original-spray  RRP £12.20
https://betteryou.com/magnesium-gel RRP £11.95
https://betteryou.com/magnesium-flakes RRP £9.95 (1kg)
https://betteryou.com/dlux3000 RRP (£7.95)
https://betteryou.com/vitamin-k2-oral-spray (RRP £17.95)
https://betteryou.com/boost-b12-oral-spray (RRP £11.95)
BetterYou was set up to provide availability of superior supplementation, using pioneering delivery mechanisms of those vitamins and minerals increasingly under represented or omitted due to modern diets and lifestyles, including transdermal magnesium and oral vitamin sprays.