Mother's Day All Wrapped Up at Tesco! Flowers, Presents + Sunday Lunch (£12!) & it's available… the Tesco Mother's Day Survey Results are in! www.tesco.com
FACEBOOK | TWITTER | YOUUTBE | PINTEREST | INSTAGRAM
THIS MOTHER'S DAY, TESCO HAS EVERYTHING YOU NEED TO HELP YOU SAY THANK YOU TO YOUR WONDERFUL MUM
We know the main thing is being with mum, but Tesco has the extras to make it special with a wide range of flowers, gifts and sweet treats that will brighten her day and help you say, "thanks for being a number one mum". Available in stores nationwide from 6 February the range includes a variety of finest* flower bouquets, spa favourite pamper products and a 'decorate your own' cake for you to pen a personalised message to mum.
– FLOWERS FOR MUM –
finest* Coral, £30.00
A contemporary arrangement of white and pink blooms. This beautiful bouquet features pastel toned roses, lilies, chrysanthemums and bouvardia. finest* Coral says 'Happy Mother's Day' with confidence.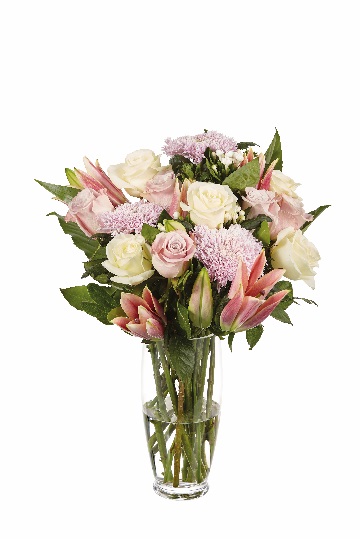 My finest* Mum, £20.00
A beautiful combination of two of the best loved flowers in the world, roses and chrysanthemums. This special bouquet is made up of two-toned Balthazar chrysanthemums, combined with seasonal cream stocks and avalanche roses with purple shades of nightingale roses.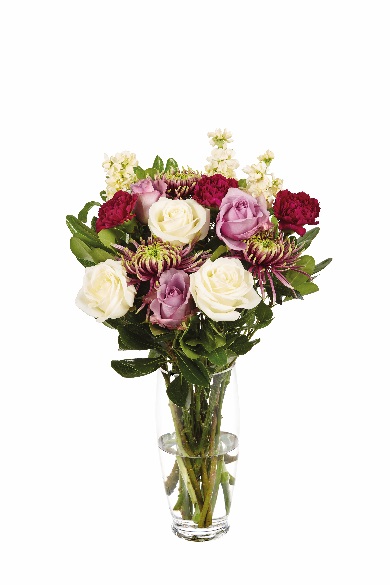 Rose & Lisianthus Bouquet, £20.00
This traditional bouquet is available in two colours – violet and cream and two-tone pink to suit any home. The arrangement pairs classic finest* roses with double lisianthus, representing a symbol of gratitude. These flowers are the ideal gift to show how grateful you are for everything your mum does for you.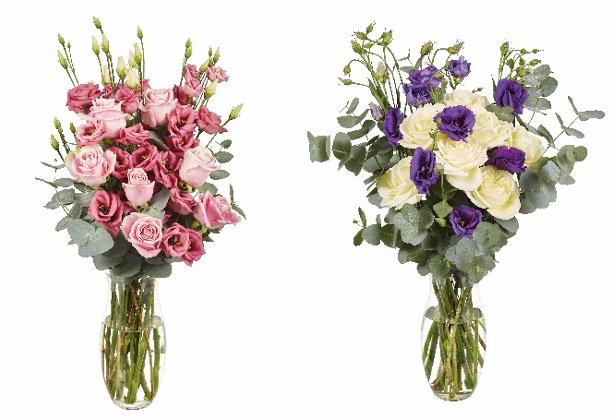 Cotton Candy, £10.00
Inspired by the lightness and colours of candy floss, this pink and white bouquet contains pale pink roses, pink germini, a mix of different spray chrysanthemums and is paired with baby pink antirrhinum. This seasonally coloured bouquet will help put a spring in your mum's step.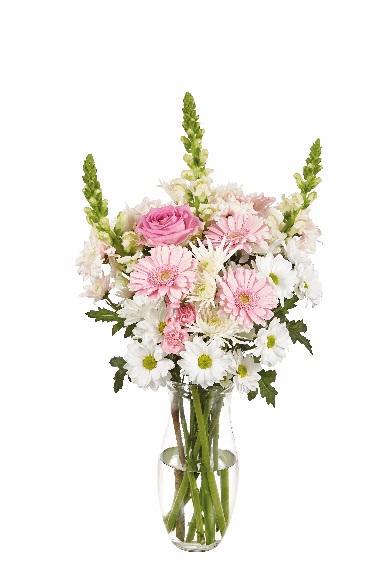 Strawberry Spirit, £15.00
Treat your mum to the newest addition to the Tesco flower range. Strawberry Spirit is made up of coral pink gerbera, commonly known as the 'African Daisy', alongside pink antirrhinums, blush-toned roses and berries, nestled in soft green chrysanthemum santini solange.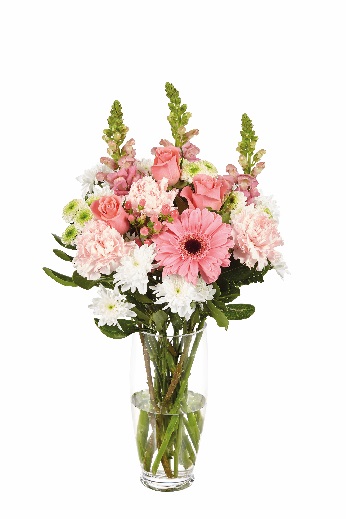 Cerise Kisses Bouquet, £5.00
This cherry and vanilla arrangement is a playful gift for mums that love bright colours. Cerise Kisses features hot pink and white chrysanthemums and magenta gerbera. Treat her to this vibrant bouquet that will make her table pop.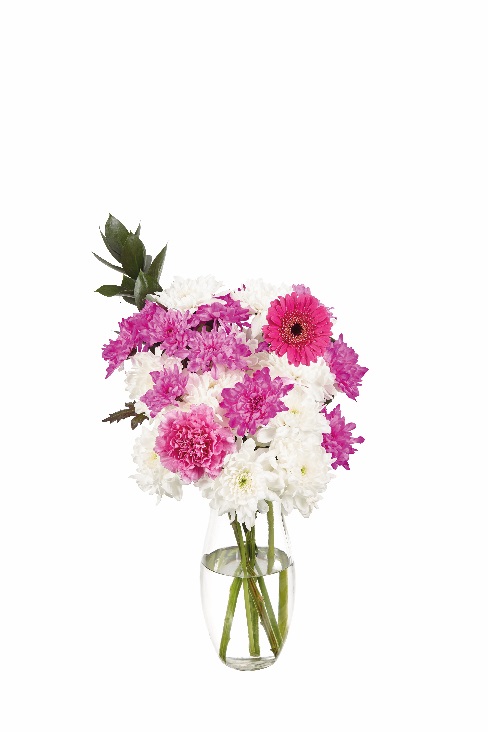 Hydrangea in a Tin, £5.00
This single head hydrangea is available in vibrant blue or blush pink. Housed in a beautiful lace-cut designed pot making it a gift that your mum can nurture. Native to Asia, the hydrangea has come to mean, "You are the beat of my heart", to remind your mum that she is special all year round.
-ADDITIONAL GIFTS FOR MUM-
Whether you decide to start the day by spoiling mum with breakfast in bed, a relaxing soak in the bath or gifting her with the sweet treats she loves, Tesco has all the important little touches you need to make her feel special.
Mum You Are Amazing Mug, £2.00
A reminder with every cuppa that your mum is amazing. This pastel designed mug is perfect when paired with croissants or toast in bed, especially for that special Mother's Day treat.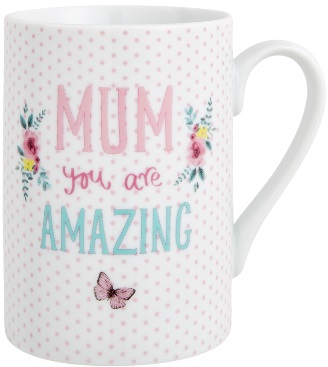 Calcot Manor Mum's Spa Favourites, £12.00
Treat your mum to this three-in-one gift set from the Calcot Manor spa range, exclusive to Tesco. This set includes 'Sweet Fig & Chamomile Creamy Shower Wash' and 'Papaya & Lemon Shower & Scrub'. For mums who like a touch of the exotic, the miniature orchid will brighten up any bathroom.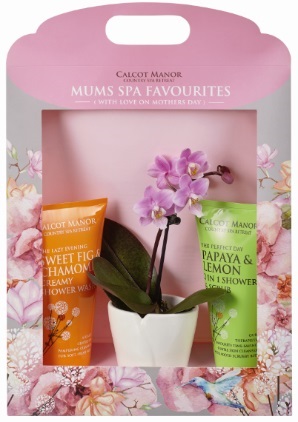 Mother's Day Little Jack Bear, £5.00
For those too young to have their own wallets, this cuddly teddy bear featuring a pink bow and butterfly hairclip is a heart-warming gift to new mums on behalf of their tiny tots.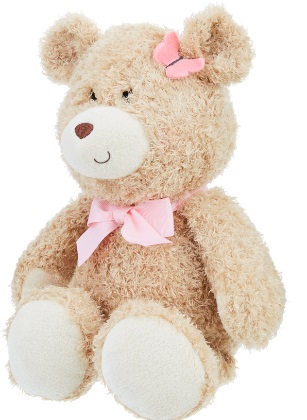 Write On Me Cake, £6.00
A novel and easy way for kids big and small to write their own personal message to mum. Filled with frosting and jam and topped with soft and delicious royal icing, this bespoke cake will bring an individual touch to a Mother's Day afternoon tea.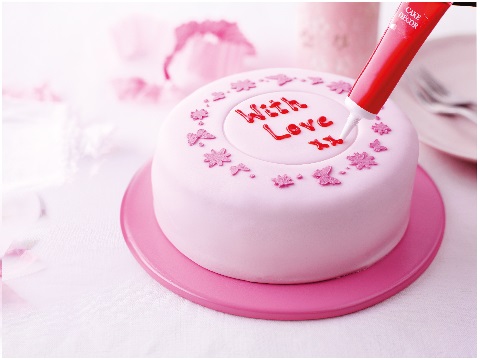 TREAT YOUR MUM AND COOK THE FAMILY A TESCO SUNDAY LUNCH FOR UNDER £12 THIS MOTHER'S DAY TESCO LAUNCHES MONEY SAVING DEALS ACROSS ROAST DINNER ESSENTIALS SAVING YOU UP TO 20% OFF REGULAR PRICE
Treat your mum as well as your pocket this Mother's Day by taking advantage of a range of money saving deals across roast dinner essentials available at Tesco. For as little as £11.70* you can buy all you need to cook up a storm in the kitchen and make a traditional Sunday roast for the family. The combination of deals will help you save up to 20% off the regular price and includes a ready basted whole chicken, vegetable medley, roast potatoes, Yorkshire puddings and gravy – enough food for a family of four to enjoy this Mothering Sunday. The offers are available in store and online from 21 February 2018. Please see below for the full list of products that will be available at Tesco. Wow your mum with your culinary skills, whilst she relaxes with her feet up.
Selected stores. Subject to availability. While stocks last. Selected range as marked in-store and online. Delivery charges may apply. Offer starts 21 February 2018. Offer ends 13 March 2018. Sunday roast for a family of four *£11.70 and savings of 20% are based on feeding a family of four with: Product Price – was Price – now Offer 1x Tesco Roast In Bag Ready Basted Whole Chicken 1.5Kg £5.00 £4.00 Save £1.00 1x Tesco Yorkshire Pudding 6 Pack £1.60 £1.60 Every Day Low Price 1x Tesco finest* Free Range Chicken Gravy 500g £2.10 £2.10 Every Day Low Price 1x Tesco Root Vegetable Chips 500g £2.00
£4.00 3 for 2 (Buy three items and get the cheapest free) 1x Tesco Five Vegetable Medley 460g £2.00 1x Tesco Roast Potatoes 700g £2.00 Total: £14.70 £11.70 £3.00
Full range of products available on offer Product Price – was Price – now Offer 1x Tesco Roast In Bag Ready Basted Whole Chicken 1.5Kg £5.00 £4.00 Save £1.00 Tesco British Large Whole Chicken 1.651.95g
£5.00 £2.50 Half Price
1x Tesco Yorkshire Pudding 6 Pack
£1.60 £1.60 Every Day Low Price
1x Tesco finest* Free Range Chicken Gravy 500g
£2.10 £2.10 Every Day Low Price
1x Tesco Root Vegetable Chips 500g
£2.00
£3.50 – £4.00 (varies depending on the items you choose)
3 for 2 (Buy three items and get the cheapest free)
1x Tesco Five Vegetable Medley 460g
£2.00
1x Tesco Roast Potatoes 700g
£2.00
Parmentiers Potatoes 520g
£1.90
Mediterranean Roasting Vegetables 475g
Tesco Mother's Day Survey
Following research from Tesco revealing a quarter of mums are left disappointed on Mother's Day, celebrity mum of two, Kimberley Walsh has joined Tesco and a team of real mums to help Brits up their efforts this year.
To help the quarter of the nation who admitted they wish they had more help making the day special, Kimberley was in Tesco Watford Extra last week sharing her experiences of Mother's Day and what makes it special for her, as well as offering Tesco customers advice on the types of gifts to buy and experiences to plan. From now until 11th March, customers will also be able to ask Tesco colleagues in-store and on social for advice on how to celebrate the occasion.
"The survey, commissioned by Tesco to understand how the nation celebrates the day, unveils that despite 1 in 6 people thinking their mum doesn't care about the day, over two thirds (70%) of mums admit they do. Sadly, for over a third of mums it's one of the only days that makes them feel special (35%) and for almost a quarter (23%) it's one of the only times they receive a thank you.
As the research reveals that most people (79%) admit they could make more effort, with more than half (53%) putting less than half an hour's thought into planning it and 1 in 10 admitting to forgetting it altogether, Tesco is keen to help the nation create the special occasion mums deserve. When asked to share the secret to a perfect Mother's Day, although almost half (43%) admitted a thoughtful gift is key, almost three quarters (71%) of mums said the most important thing is being with them on the day.
To help remind Brits that the most important thing is spending time with your mum this Mother's Day, a team of real mums will also be sharing their dos and don'ts for the special day via a film on Tesco's social channels, revealing some of the hilariously unsuitable gifts they've received over the years.
Top dos from mums this Mother's Day
DO make time to spend the day with your mum – believe it or not she likes to see your face
DO try to cook a meal – she will appreciate the effort whatever you manage to serve up
DO put more thought into the present – the pooch may be dreaming of a new dog bed but mum certainly isn't
DO make sure you buy a quality bunch of flowers – no one likes a droopy petal
Top don'ts from mums this Mother's Day
DON'T leave her with an untidy house – remember a wise owl once said, "a messy home is a messy mind"
DON'T spend the day on your phone – social media isn't going anywhere
DON'T leave it until the last minute to plan the day – mums can tell when you've rushed
DON'T buy a thoughtless present – she doesn't want a pair of support pants from you, that's just weird
DON'T take her out for lunch instead of cooking – a little effort goes a long way
The survey was conducted by One Poll on behalf of Tesco with 1,000 mums and 2,000 members of the British public who celebrate Mother's Day.