The perfect Mother's Day gift is one that is not only enjoyable, but also enhances a woman's life.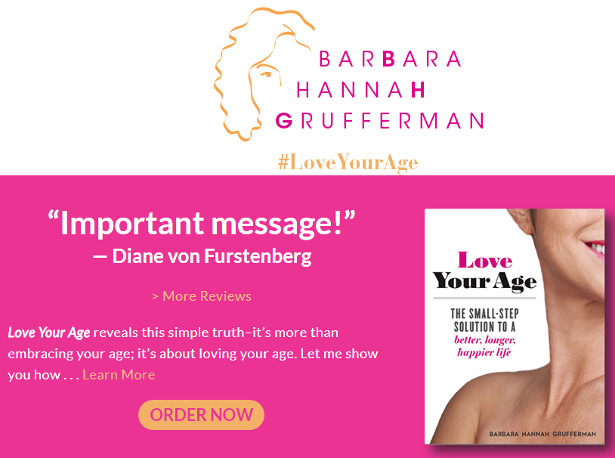 My new book, Love Your Age: The Small-Step Solution to a Better Longer, Happier Life (National Geographic/AARP, February 2018), is a beautiful, four-color edition that offers a new approach to life – at any age – that will inspire, rejuvenate, and energize.
I'm Barbara Hannah Grufferman and I've curated the most comprehensive and effective guide on the market of small step solutions to unlock the most effective ways to live longer, healthier, and happier; to be more generous with yourself; and to just enjoy life so much more! Who doesn't want that?
It's a treasure-trove of beauty and anti-aging tips that is packed with expert advice, myth busters, checklists, real-life anecdotes, and sage wisdom. The book just launched on February 6, 2018 and is already number one in the midlife (self help) category!
In fact, even iconic designer Diane von Furstenberg calls Love Your Age an "IMPORTANT MESSAGE!"
This book is all about the small choices we make – how they affect us and how we can change the results by changing our choices. Some of the suggestions will make you feel more confident. Some will make you stronger. Many will add joy to your days and spark to your nights! A few might even save your life. All will help you feel good about your age, whatever that is.
You can find the book here: https://www.amazon.com/Love-Your-Age-Small-Step-Solution/dp/142621832X
Please don't hesitate to contact me! I'd love to hear from you.
All the best,
Barbara
Contact information for Barbara Hannah Grufferman:
Email: barbarahannahgrufferman@gmail.com
Website: www.barbarahannahgrufferman.com
About Barbara Hannah Grufferman
Positive living expert Barbara Hannah Grufferman is a frequen t contributor to HuffPost and AARP. A regular on the national media circuit, she has appeared on the Today Show, CBS This Morning, Good Morning America, The Doctors, The Talk, Dr. Phil, NPR, The Dr. Oz Show on Sirius Radio and OWN, the Oprah Channel in conjunction with her first book, The Best of Everything After 50. Grufferman lectures regularly on health, nutrition, career, fitness, sex and other positive aging topics, and serves as Bone Health Ambassador for the National Osteoporosis Foundation, where she also serves as a trustee.
A passionate knitter and runner, she gave up her morning habit (Cap'n Crunch cereal) and swapped it for a much better one (whole wheat toast with peanut butter followed by an hour of running.) She has since completed five marathons (four in NYC), one Edinburgh Marathon, and an Ultra-Marathon (but who's counting?). She lives in New York City with her husband, two daughters, and rescued dog.
blueberryco.com.au
The Blueberry Co Mum & Me Adventures Motherhood Journal is the perfect gift for new mums, or to fill in about your own mother.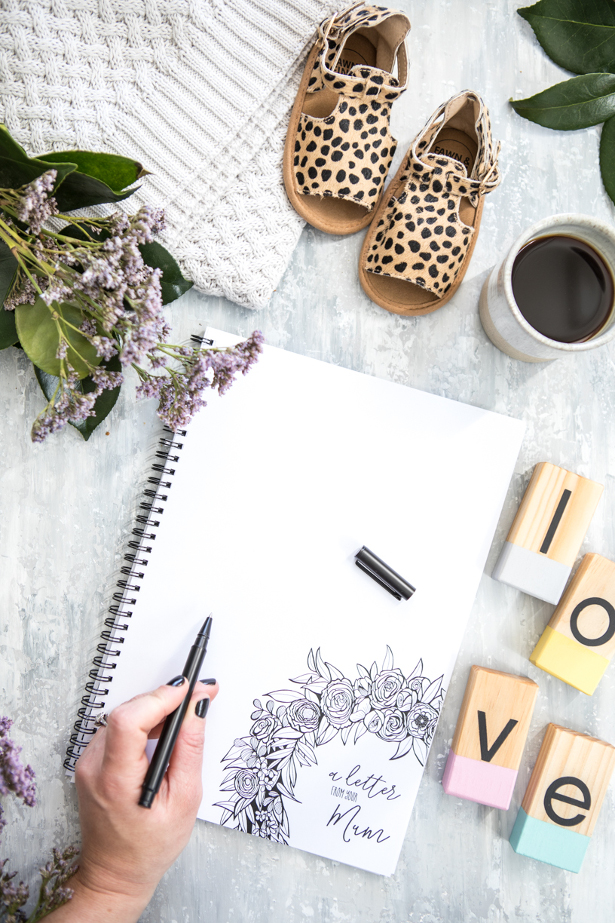 Reflect on all the important time spent together, from large milestones in your child's life to the every day moments (coffee dates, rugby training and the day-to-day family life).
This one is for you ladies, so you can remember every single moment with your little one/s. Every park trip, every car trip, every class and lesson, every nappy change, every feed, every long night by the side of a sick child. Take selfies, keep mementoes and make all the crazy detailed notes about your life with your little one only a mother knows and understands. Your time with your child is worth recording in all it's fun, exhaustion and mess because mothers are special, and one day this time will be gone and we'll miss it all.
With 60 pages of beautiful memories, we've created spaces for your child to draw a picture or write a story about your time together and our bonus photo pages at the back give you lots of flexibility.
The Mum & Me Adventures book is designed by our founder and creator, Chloe Watts, and uses her sketches and love for all things funky and fun to create a childhood memory book of mummy time that can capture your memories and precious moments. We want to give you the room to create something special.
This book includes:
– 60 pages (room for all your memories!!)
– space for lots of photos!
– drawings, stories and mementos
– write the tales from your favourite adventures
– custom pages at the back! Fill these with photos, keepsakes or family holidays!
– so much more!!
This book is printed on quality 200gsm recycled paper, with a 350gsm cover, and spiral bound to make it easy to fill out (and so it can expand with all your photos). Its all in black and white so you can add your own style (using pens, pencils and photos… do whatever you want!).
This book is designed, printed and bound in Australia, so thanks for supporting small businesses right here in oz!
Read the full description here: https://www.blueberryco.com.au/products/my-mummy-me
pambrossman.com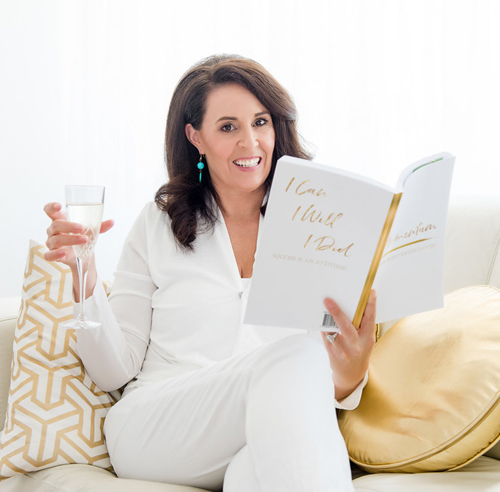 The Ambitious, Working, Career Mums will love the Momentum 90 Day Success Planner as a Mother's Day Gift.
Comes with a beautiful gold pen. [See attached picture or visit https://pambrossman.com/planner]
What other Mums are saying about the Momentum 90 Day Success Planner
"I absolutely love it. I use it every day in my business and I have also bought one for my girlfriends who wanted one as soon a they saw mine. Fantastic if you like accountability in your day to day business."
Sherilyn Matthias
****
"The planner is gorgeous. It's bright and clear not over loaded with stuff. Not too much colour which can be distracting. Love it. Well done "
Zoe Buckley
****
It is handy and stylish. More importantly it actually incorporates the actions I need to take as the planner – so no more procrastination abou t what to do. Everything is in one place and it is set up as a real business planner not a hobby.
I moved house over the weekend and most of last week. Yesterday and today I actually had time on my boat trip into the city to spend some quality time with my planner. Such inspiration!
For the next 65 days, energetically, it is full steam ahead forward motion.
GOSH I AM EXCITED!
Cheryl Mckenzie
Success Planner Inclusions:
200 page colour soft cover Success Planner
Commitment Form & Why Statement
90 Day Income Planner & Daily Wealth Tracker
Your Perfect Day & Your Future Self
Group Promotional Day List
#Tag Marketing List
Monthly Business Planner
Daily Focused Action Priority To Do Lists
Monthly Positive Habit Targets
Social Media & Marketing Planner
Weekly Outsourcing & Delegation Planner
Activities, Doodle & Brain Dump Idea Pages
Note Pages For Daily Journaling
Motivational Quotes & Affirmations
www.gemsinstyle.com
Comments: Jewellery has always been considered as a very special gift, particularly gemstone jewellery, because gems can delivery the message without words, beyond words… They create a deep and genuine connection between the giver and the receiver. Such a MEANINGFUL GIFT for Mother's Day!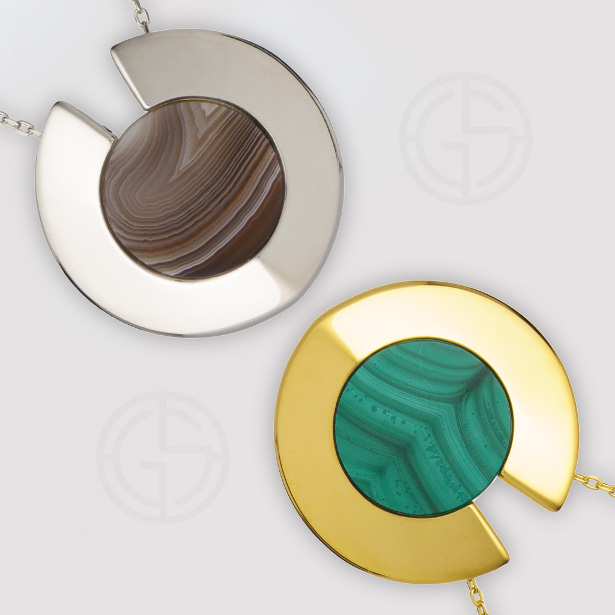 Gems In Style is an Australian gemstone jewellery brand that brings together the beauty of natural gemstones and sterling silver expressed with the modern minimalistic design. Jewellery with natural gemstones that you are confident to wear from a demanding business environment to more casual occasions, and every time it will splash your outfit with an elegant, unique and a hint of unconventional modern charm.
At the heart of each Gems In Style jewellery piece, you will find a carefully selected, hand-cut and polished natural gemstone. We don't use dyed, imitation or reconstructed gems. Our mission is to bring you natural beauty and unique energy e mbedded in each semi-precious stone or mineral.
More high quality images available upon request: www.gemsinstyle.com
nectarnectar.com

Nectar Nectar, a socially-conscious global jewelry brand, for Mother's Day. Nectar Nectar's story of high fashion and grassroot level change makes a great fit for the fashionable and social audience of InTouch Rugby.
Nectar Nectar's colorfully sophisticated, contemporary jewelry is characterized by unique textures and detailing, exotic gemstones and 18-Karat gold plating. What's more, they're ethically hand-crafted using most natural materials. Just as mothers, Nectar Nectar personifies beauty, refinement, poise, care and attention to detail, fashion and presentation.
The fashion brand is part of Nectar Foundation, which is engaged in highly impactful, grassroots work in artisan communities, including programs towards education, employment, animal care, environment protection and infrastructure building.
Nectar Nectar could make a very thoughtful Mother's Day gift.
Great Little Garden presents its range of Mother's Day gifts
including the Azalea Mother's Day plant and gorgeous gardening gift sets
Choose from a wide range of gorgeous gardening gifts this Mother's Day from online gardening specialist www.greatlittlegarden.co.uk.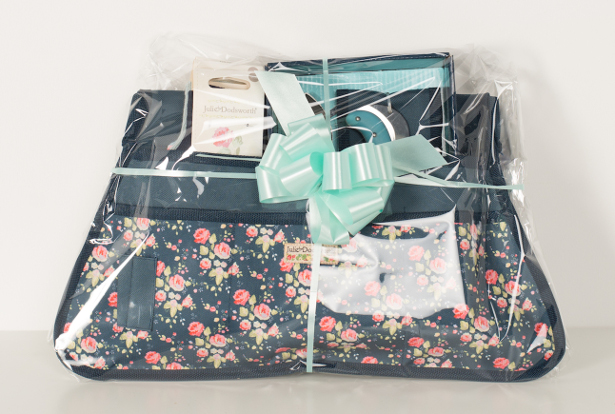 Whether Mum is a keen gardener, or simply enjoys relaxing in the garden watching the world go by, she is sure to delight in receiving the beautiful Azalea Mother's Day, a stunning plant abound with semi-double ruffled blooms in a shade of deep pink with a hint of red.
This wonderful plant blooms in summer, with leaves all year round turning from green to bronze in winter. Perfect for both containers and borders, Azalea Mother's Day grows to around 60cm high and comes in a three litre pot ready to flower this year. Azalea Mother's Day is available online from www.greatlittlegarden.co.uk priced at £15.99 and can be delivered straight to your or your Mum's door.
For Mums that enjoy gardening, Great Little Garden's wide range of beautifully packaged gardening sets are the ideal gift this Mother's Day. Gift sets include a variety of garden tools, hand cream and gardeners' gloves, packaged in useful accessories such as floral tool belts, handy hip trugs, watering cans and wooden seed trays.
Choose the Dotty Gift Set, with a Flower Girl secateurs and knife set to make a snip of pruning, presented in a delightful Flower Girl Tool Belt. Or the Sophia, featuring an Orangery garden kneeler, Moulton Mill hand fork and a Moulton Mill garden trowel.
Just as pretty as a bunch of flowers, the Heidi is a charming set that will last for years offering hours of enjoyment. With Moulton Mill secateurs, garden fork, garden trowel, all seasons gardening gloves and presented in a cream metal watering can, this is a Mother's Day gift that will be appreciated for a long time to come.
Browse the full range of gardening gift sets and plants at www.greatlittlegarden.co.uk for Mother's Day gifts that will make memories and bring a lifetime of enjoyment.
shop.koalagroup.co.uk

All products come with a 60 day money back guarantee
Target Ageing
infinite by Forever™ £165 or priced individually.
Shop.koalagroup.co.uk to purchase
*infinite by Forever™ is the latest advancement in advanced skincare. Using the power of science and nature, this skincare system combines four unique products into a luxurious daily routine that creates hydrated, healthy skin for any age.
Our experts found peptides, natural minerals, botanicals, desert plants and the latest skin science that not only complement Aloe, but actually increase its efficacy and benefits. With the infinite by Forever™ kit, mums will enjoy the benefits of the hydrating cleanser, firming serum, restoring creme and firming complex supplements, the 'first of its kind',exclusively from Forever.
Mums will love this product and not only see the difference, but feel it too.
Essential Oils
Forever provides nature's purest essential oils to elevate your senses. A perfect gift for mums, the **Forever™ Essential Oil Lemon and Peppermint can transform any space in a home, bring energy and vitality to a work space and can be used to elevate the mood.
Forever™ Essential Oils Lemon is made from lemons grown and harvested in the United States by hand and cured for several days to allow the fruit to fully ripen. When the fruit reaches the perfect ripeness, it becomes juicier and the highest quality essential oil is produced.
Forever™ Essential Oils Peppermint is made from plants that are grown and harvested by the same farm for over 85 years with naturally higher menthol content, providing the cooling effect that peppermint is known for.
This Mother's Day, give the gift of something that can make every day just a little bit brighter.
Get Moving! £58.93
Imagine being able to move about freely – no constraints, no limitations. The ability to move is often something we take for granted but is more than putting your joints and muscles into motion. Moving without limitation allows you the freedom to accelerate toward your goals.
We know that how you physically feel greatly affects all areas of your life—personal, business, social and emotional. After all, this idea and our philosophy around it is where Look Better. Feel Better. came from. Who do you know that wants to have a spring in their step?
That's why Forever developed Forever Move™, a natural blend of two powerful ingredients that support healthy muscles and joints not combined anywhere else in the world!
We've known for a long time that glucosamine and chondroitin help joints and muscles—but we wanted more. We needed something that worked fast, with clinically studied results, so we sourced the best of science and nature to create a combination that provided confirmed results in as little as 7-10 days. In fact, it is shown to be nearly 5x more clinically effective than glucosamine and chondroitin alone!
The membrane of egg shells, called NEM®, is a natural, food-sourced ingredient that delivers chondroitin, hyaluronic acid, glycosaminoglycans and collagen. This studied and cutting-edge ingredient supports a healthy range of motion, enhances joint comfort and flexibility, promotes healthy cartilage, decreases stiffness in joints and promotes fast recovery from exercise. Who would have thought that such a delicate ingredient could provide so much power?
To this, we added another patented ingredient: curcumin from turmeric – and not just in any form – but a version called BioCurc that uses a proprietary, patented emulsification technology. Turmeric has been known for thousands of years to support joint health and bolster your body's antioxidant power, but this patented process increases the bioavailability by 200%–allowing your body maximum absorption to really put this amazing ingredient to work.
We know nature has the bounty to provide amazing benefits and we're so grateful we have the science to extract and perfect these particular ingredients in this powerful product.
Get Forever Move™ and get moving.
Spread the love to all Mums and their little chicks this Mother's Day and Easter with products from BabyBjörn, Diono and Yoomi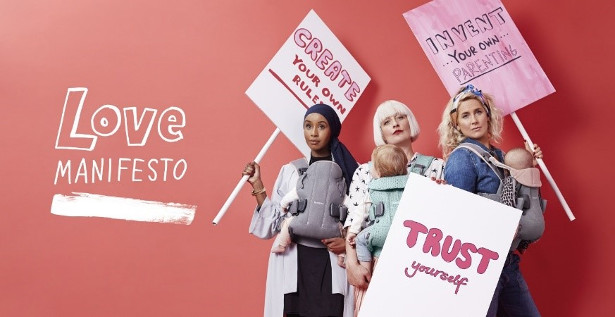 This season, we are celebrating all new mums with these innovative gift suggestions from the new BabyBjörn Baby Carrier One, to the sumptuous new Diono Quantum Classic, the clever yoomi self-warming bottle and even pregnant mums-to-be can buy something for their bump, this Spring, a Strepelle test.
A LOVE MANIFESTO!
This time of year, it is all about loving mum and appreciating her for all that she is! To celebrate the launch of the new One and One Air carriers and to support mothers everywhere, the BabyBjörn campaign focuses this Love Manifesto dedicated to all parents:
• Trust yourself
• Create your own rules
• Invent your own parenting
The new carriers are designed with the help of 100 real families, along with paediatricians, babywearing practitioners and medical experts, every feature of the new carriers have been analysed and created for hours of happy babywearing and support for your growing baby's neck, hips and spine.
Suitable from birth all the way to three years old; carry your baby on your front close to your heart, inward or outward facing, and when they are one year old you can carry them on your back, turning the carrier with one simple movement. The new carrier is available in a variety of new colours such as Grey/Powder Pink, Black, Grey, Classic Denim/midnight blue, Anthracite, Silver and Frost Green and more to suit everyone. www.babybjorn.co.uk
Easter is that wonderful time of year for outdoor family activity and this year, why not enjoy days out with the baby by using with the brand new Diono Quantum Classic. Parents love a good stroller and this travel system offers a stylish design, sumptuous fabrics all combined with clever features and ideas to make every journey with your little one a joy. With forward and rear facing options, a one-step brake and one hand fold, a huge four-tier eclipse canopy (the biggest available on the market) to protect little one ones form the sun sun, wind and rain whether in lie flat mode or sitting up in toddler mode.
What's more the XL basket underneath the seat can take a cabin sized suitcase. The Quantum Classic also includes car seat adaptors, a rain cover and removable washable seat liner. Available in Dark Grey, RRP £675. www.uk.diono.com
Spoil a wonderful mum you know with the super clever Yoomi Self-Warming Bottle. Whether you choose to breastfeed, formula feed or combination feed, Yoomi is there for all mums! The innovative self-warming bottle is designed to help mums on their journey at the beginning of life with their new baby. With revolutionary self-warming technology designed to safeguard and protect the essential nutrients in the milk, a yoomi bottle is ready to go from fridge temperature to perfect breastmilk temperature, in one minute. Allowing more time for essential cuddles.
The yoomi self-warming bottle, perfect every time for yoo & mi, RRP £18.95
www.yoomi.com
Pregnant ladies can show their bump some love this Mother's Day with Strepelle, the home-to-lab Group B Strep (GBS) test, for peace of mind that when they have the baby they will be protected from Group B Strep. Strepelle was created in partnership with midwives to make laboratory testing for GBS more available and convenient and ultimately save babies lives. The accurate and easy to use test is for use from 35 weeks pregnant uses advanced ECM testing which offers up to 95% accuracy on whether you will have GBS when you give birth. The UK is one of the only developed countries in the world which does not routinely test for this infection, which kills one baby a week here.
The home-to-laboratory test can be purchased on-line or in store for £39.99 and contains everything that is needed to provide a sample to the laboratory; instructions, two swabs and a pre-paid envelope; the results will arrive within 3 days of receipt of the sample, either by letter, text, or email (whichever is best for the receiver). If a you are a carrier, all you need to do is let her doctor or midwife know, and antibiotics will be administered intravenously during labour.

Classical Coffee Mornings – Amber Emson – £12.50
Part of Women and the Hall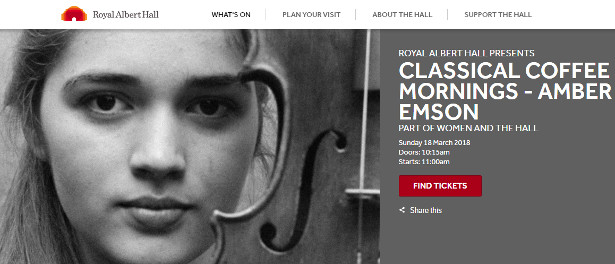 · Sunday 18 March 2018
· Doors: 10:15am
· Starts: 11:00am
· Elgar Room
Watch inspirational performances by outstanding musicians from the Royal College of Music, whilst enjoying a hot drink and a pastry in the Royal Albert Hall's Elgar Room.
Amber Emson started playing violin at the age of five as a pupil of Margaret Norris and later Natasha Boyarsky, and in 2009 she joined the Royal Academy of Music Junior Department. Amber is currently music scholar at Reeds School in Cobham while also continuing her studies at the RCMJD, where she studies violin with Maciej Rakowski.
She has won numerous prizes and awards in recent years, including first prize at the Croydon Music Festival, Kingston upon Thames Festival of the Performing Arts and in the Concerto Competition at Ealing Festival in 2017. Together with her duo partner cellist Willard Carter, she won this year's RCMJD Chamber Music Competition and performed at Wigmore Hall in June 2017 as part of their annual Young Artists' showcase concert. Amber plays on a fine violin by Matthew Taylor, made in 1806.
Book here: https://www.royalalberthall.com/tickets/events/2018/classical-coffee-mornings-amber-emson/
GIVE THE GIFT OF SPA THIS MOTHER'S DAY
Spabreaks.com offers the ultimate treat for mum – time to put her feet up!

27 February 2018 – This Mother's Day, give mum the best gift of all: the chance to relax! Spabreaks.com is offering a range of spa experience gift vouchers for Mother's Day 2018, each guaranteed to get you into Mum's good books. So, whether she deserves some 'me time' at a top spa resort, or would prefer to enjoy quality time with you over a spa day and afternoon tea, the choice is almost endless.
Spabreaks.com offers three different voucher options this Mother's Day. Choose from:
Specific package: Buy Mum a specific spa experience package at one of Spabreaks.com's more than 800 venues both in the UK and abroad
Monetary value: Purchase vouchers for a monetary value that Mum can redeem against any package sold through Spabreaks.com. Vouchers are available in multiples of £25.
Spa Choice: Select one of Spabreaks.com's 'Spa Choice' vouchers. These clever vouchers can be reimbursed for spa days or overnight spa breaks at more than 75 spa venues around the UK – giving Mum a wealth of choices. The voucher options are:
Spa day for 1 – £59.95
Spa day for 2 – £109.95
Spa break for 2 – £199.95
The vouchers can either be presented as a downloadable PDF, as a gift card in a luxury sleeve or in a gift box. Vouchers are valid for 12 months from the date of purchase, and can be bought at www.spabreaks.com/spa-vouchers.
For more information on Spabreaks.com, visit www.spabreaks.com or call one of the expert Spabreaks.com advisors on 0800 043 6600

ALTR Created Diamonds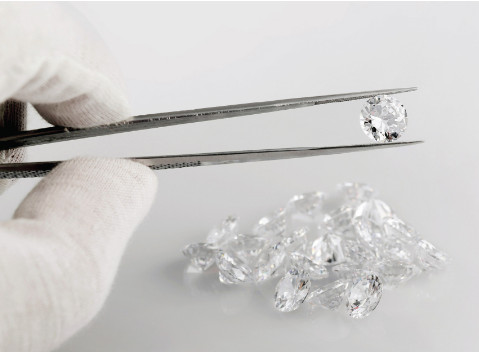 As you may know, the latest trend in luxury jewelry are stunning eco-friendly diamonds by brands such as ALTR Created Diamonds. Consumers are drastically purchasing lab-made diamonds at a higher rate due to the affordability, larger size, brightness, guaranteed perfection, and overall value retention. ALTR Created Diamonds are identical in chemical, optical, and physical composition to the finest mined diamonds in the world. Retailers and diamond experts alike agree that lab-made diamonds will eventually take over the industry.
Below are some highlights from ALTR's latest unmatched collection, available at retailers nationwide including Helzberg Diamonds, a Berkshire Hathaway company:
14K WHITE GOLD ALTR CREATED DIAMOND TIME AND ETERNITY 1/2 PENDANT
$2,113 SRP
14K ROSE GOLD ALTR CREATED DIAMOND 0.46 CTTW OVAL CLUSTER PENDANT WITH CABLE CHAIN
$1,799 SRP
14K ROSE GOLD ALTR CREATED DIAMOND 0.96CTTW OVAL CLUSTER EARRINGS
$2,999
thinkengraved.com
Specializing in personalized mothers and couple jewelry. Most of their jewelry has the ability to have custom birthstones and name engravings. Also, they try to keep their prices reasonable so their median price is around $50 including engraving and shipping.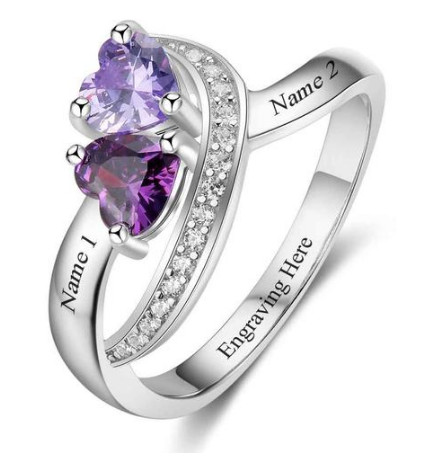 Show her true love and make this the perfect mother's, anniversary or promise ring gift.
You can make this ring personalized with your choice of 2 birthstones, 2 names and a inner engraving. Please note names must be 9 characters or less and the inner ring engraving must be 20 characters or less.
This ring is made of 925 Sterling silver and is stamped inside the band.
We have this ring available in size 6, 7, 8 and 9
Total weight – 3.0 grams.
Gems: CZ
$49.99
This item can be found at: https://thinkengraved.com/collections/custom-name-birthstone-anniversary-promise-rings/products/2-stone-tiered-hearts-mothers-or-couples-ring
GET A SLICE OF BRITISH PIE WEEK ACTION AT THE WINDMILL, MAYFAIR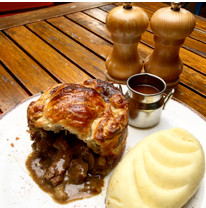 Pie lovers rejoice! London's greatest award-winning pie pub, Windmill Mayfair, is the perfect place to celebrate British Pie Week (5th – 11th March).
Three-time winner of the British Pie Awards, The Windmill, is offering a week-long selection of flavour-packed, hand-made pies, perfectly paired with local specialty beers. Available from £14 – £15.50, choices include:
Steak & Stilton with Meantime Pale Ale
Steak & Kidney with Twickenham Grandstand
Steak & Mushroom with Wimbledon Common Pale
Market Fish Pie with Sambrooks Pumphouse
Shepherd's Pie with Truman's Roller IPA
Chicken, Dingley Dell Bacon & Leek with Camden Hells
Filo Vegetarian Pie with Fourpure American Pale
As well as putting their best pie forward, each day The Windmill pub will be hosting local breweries to showcase their well-loved brews, offer insights into top brewing secrets, and complimentary tastings. Brewery appearances will include Wimbledon (Monday 5th), Twickenham (Tuesday 6th), Meantime (Wednesday 7th), Camden Town (Thursday 8th) and Truman's (Friday 9th).
Dubbed the "institute of pie excellence" by The Times food critic Giles Coren, The Windmill pub serves up around 15 tonnes of the nation's favourite pies a year, drizzled in 5,500 litres of gravy (around 70 bathtubs' worth). Using only the best British seasonal ingredients the award-winning pies are paired with over 460 kilos of potatoes every single week. With that much weight behind their celebrated pies, they must be doing something right!
Trophy Pies
Now in its tenth year, British Pie Week celebrates the suet crust-supported, potato topped and filled-to-the-brim pies, puddings and pots we all know and love along with a series of nationwide events and hotly-contested competitions. Looking to improve its hat-trick status, The Windmill has submitted four of their best-selling pies into the 2018 contest – Steak and Kidney; Steak and Mushroom; Chicken, Dingley Dell Bacon and Leek; and finally Steak and Stilton. The winner will be crowned on the 10th of March, so get your forks at the ready for some serious taste-testing.
The Windmill Mayfair's Award-Winning Steak & Kidney Pie
The Windmill Mayfair are sharing their award-winning secret recipe for the country's most-loved pie, so you can enjoy a slice of the British Pie Week action from Young's at home
Ingredients
3kg of beef skirt
900g ox kidney
150g beef dripping
900g field mushrooms
450g sliced white onion
75g plain flour
75ml Worcester sauce
50g English mustard
38ml mushroom ketchup
3 bay leaves
2 sprigs of thyme
1.5 pints Young's bitter
500ml beef stock
Seasoning
Fresh parsley
For the top:
400g self-raising flour
200g shredded suet
1 egg
Seasoning
Fresh parsley
Method
First things first, take the meat out the fridge at least two hours before cooking and leave in cool, dry place.
Heat the dripping in a saucepan then add the sliced onions. Cook until soft, but not coloured, then add the beef skirt and colour lightly.
Add the plain flour, then turn up the heat to brown the heat. Add the ox kidney and all other ingredients, except the beer and stock. Combine well.
Gradually add the stock and beer, then simmer gently until the meat is tender. Mix in the fresh parsley then transfer to a pie dish. Set aside.
Let's build! Sieve the self-raising flour into a bowl then add the shredded suet, fresh parsley and seasoning. Gradually add fresh, cold water and combine gently – avoid over – working the pastry. It's ready when the mixture comes away from the sides of the bowl.
Roll the pastry into a ball and cover in cling film. Place in the fridge for 30 minutes.
Heat the oven to 200 degrees C.
Roll out the pastry until it's around 1cm thick then cover the pie mixture. Brush with a beaten egg then place in the oven for 45 minutes.
Leave to rest for 5 minutes then serve piping hot with creamy mash and plenty of gravy!
The Windmill
6-8 Mill Street, Mayfair | London W1S 2AZ | T: 020 7491 8050 | www.windmillmayfair.co.uk
Instagram: windmillpubw1 | Twitter: @windmillpubW1 | Facebook: @windmillpubW1
"Turning Toward the Sun: 7 Ways My Mom Inspires Me to Live Without Her" is a premier self-help resource for anyone that seeks insight and inspiration to learn how to live a full life after the loss of their mother, mother figure, or parent in general.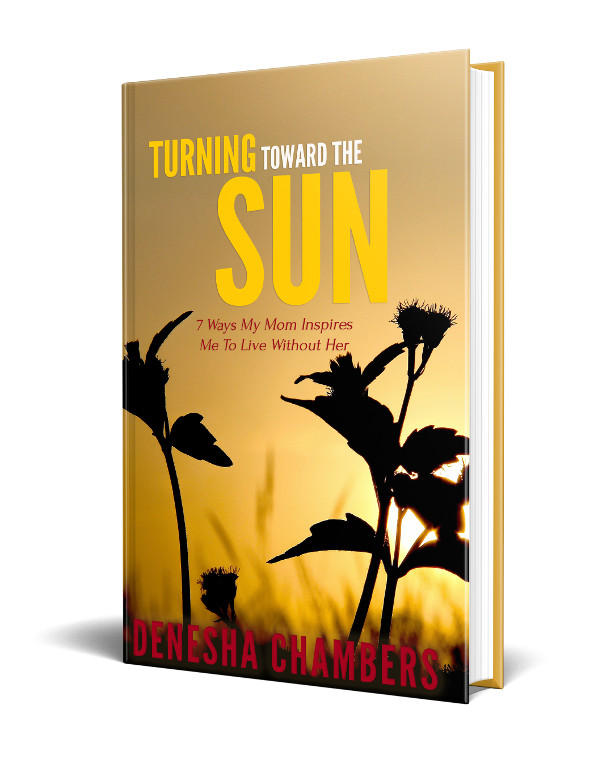 Denesha Chambers, both a Licensed Therapist and Certified Grief Specialist, wrote this after losing her mother in 2012 to submit that a mother's love is in fact timeless. Purchase on Amazon or via www.deneshachambers.com
Hideez Key will become a daily companion to your computer, smartphone and tablet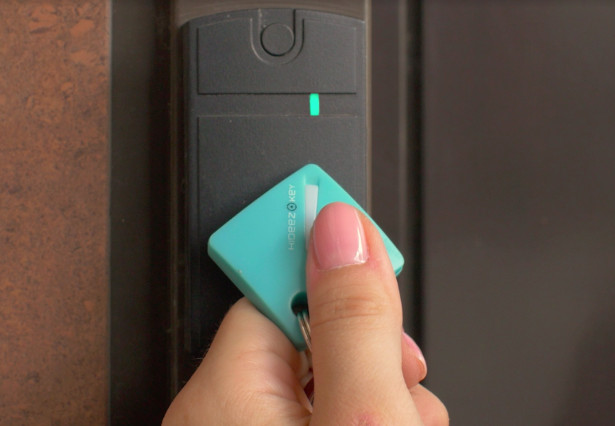 Forget having to type passwords for apps, websites and services. Hideez Key will do it for you while
simply laying in your pocket. Your computer will ask for password if somebody tries accessing it
while you are away and will wake automatically and log you in when you come back. You phone
won't ask for passcode anymore, yet it will be securely protected from a stranger. Hideez Key can
also be used to open your home, garage and office doors as a single digital key using 125 kHz RFID
frequency (Em-Marine and HID compatible).
Store Your Passwords in Your Pocket
Still spending time and effort to recall that important password? Hideez Key stores up to 1000
passwords for your social networks, emails, cloud services and applications. Just press the button on
your Hideez Key or a hotkey on the keyboard of your computer to input your password
automatically. Try it, it looks like magic!
Enjoy Convenient and Reliable Internet-Security
Have you considered that by using a 'simple' password for email, banking account or social network
you are risking your money and relations with the other people? Hideez Key allows using
complicated passwords of any preferred length, which are difficult to brute force. And the good
news are that you don't have to input these passwords from your keyboard all the time. Your
passwords aren't stored on your computer as well, so a hacker cannot intercept them from your
phone, browser or a hard drive.
You might also consider using your Hideez Key as a second factor in two-factor authentication and to
generate one time passwords for various applications.
Let Your Smartphone Remind You When You Are About to Lose Something
Place your Hideez Key in your bag and your smartphone will notify you when the signal is about to
fade away together with your belongings. Even if that happens, you will be able to quickly locate
your Hideez Key (and the bag in which it is placed) on the digital map.
Ready for the Internet of Things
More connected devices are appearing every day. Hideez Key supports over the air updates and you
will be able to easily integrate it with your future devices and services.
Remote Activation
Want to take a selfie with a friend or start recording a conversation without touching your
smartphone? Just press the multifunctional button on your Hideez Key and it will do the rest. Need
an urgent help? Program the multifunctional button on your Hideez Key as your panic button to
activate alarm scenario on your smartphone. For example: your smartphone will send a message
with your current location to several trusted contacts from your address book. You can program any
other alarm scenario with your Hideez Key.
Opening Doors and Locks
Hideez Key comes equipped with an RFID module, so it can be used as your RFID token for a modern
door equipped with an RFID lock. You can copy the RFID credentials to your Hideez Key from your
existing RFID key or access card or ask your local access service provider to do this for you, or you
can add your Hideez Key to the access registry on your smart lock.
Key Features
● Identify users to information systems.
● Automatic locking/unlocking of the computer, tablet or smartphone.
● External hardware password manager with automated password input that works for
applications as well as for websites.
● Theft alarm for valuables like wallet, purse or keychain.
● Remote control for an user computer or smartphone using device button.
● More useful features to be delivered wirelessly via over the air updates.
The use of Hideez Key reduces human factor influence on Enterprise information security field. In
particular:
● To solve weak password problem
● Employees don't have to remember passwords..
● Automatically lock PCs or apps when an user is away.
● To turn on 2FA on public or corporate resources without complicating the routine users
work.
● To provide Two-hardware factor authentication for users. To authorize, the user need two
devices: his/her PC and the Hideez Key.
An appropriate control service Hideez Enterprise Server features:
● Eliminates control traffic between Hideez Keys and extranet. All the traffic routes are inside
an enterprise perimeter.
● Basic LDAP integration (e.g Active Directory)
● End-to- end encrypted information channel between the control server and Hideez Key
keyfobs. Nobody can intercept user passwords.
● Administrator can change, add and delete credentials in users keyfobs remotely.
● Strong passwords and with the limited expiration term without user inconvenience.
● Strong authorization by changing passwords to keys, which are unknown for users.
Minimum system requirements
Bluetooth 4.0, Windows 7 (an additional USB Bluetooth adapter is needed), Windows 8.1 +, MacOS
10,11+, Android 4.4 or newer, iOS 9.3+.
Specifications
Model: Hideez Key 1 (ST 101)
Processor: Nordic nRF51822
RFID Module: ATMEL T5577
RFID Standards: eM-Marin and HID on 125 kHz
Connectivity: Bluetooth 4.0 and higher
Power: CR2032 battery, up to 6 months in active mode.
User memory: 74 Kb
LED Indicators: red and green
Buttons: 1 multi-functional button
Color: black
Weight: 9 grams (package weight is 44 grams)
Dimensions: 32,5 x 32,5 x 9 mm
Warranty: 12 months
What Is In the Box?
● Hideez Key
● Quick Start Manual
● Keychain
● CR2032 battery (installed inside your Hideez Key)
● Spare CR2032 battery
● Hideez Safe application for Windows and Android is available for free from
http://hideez.com

A truly special strawberry cream tea to celebrate Mother's Day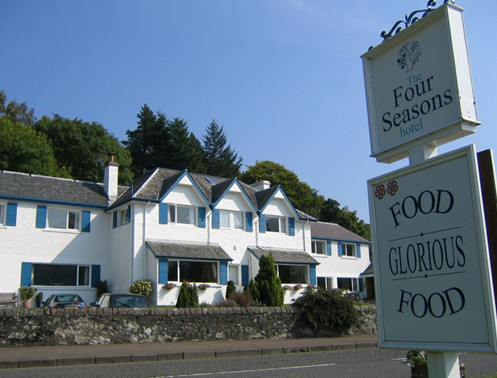 Strawberry Cream Tea and a little souvenir, what could be better for Mother's Day? The Four Seasons offers an idyllic setting looking out across all 7-miles of Loch Earn; it's the perfect place to bring your mum this Mother's Day.
Our full afternoon tea is a meal in itself with a selection of freshly made sandwiches on a choice of bread including gluten-free to cater for dietary requirements. We also offer a choice of vegetarian fillings. Followed by warm scones served with strawberries and cream, or if preferred, raspberries or just traditional jam. Finished with seasonal cake and shortbread and served with a choice of "Brodies" tea or coffee. Only to be surpassed by a glass of fizz for the lady herself.
 Mother's Day Strawberry Cream Tea – £17.50 per person (including souvenir gift)
 Traditional Full Afternoon Tea – £14.75 per person
 Cream Tea – £9.50 per person
Bookings essential for 10th and 11th March. Call 01764 685333 to make your reservation.
Please note the above prices exclude alcohol.
THE FOUR SEASONS HOTEL
St. Fillans, Perthshire, PH6 2NF
A Mother's Day Portrait of their Favourite Pet
This mother's day why not spoil her with a hand drawn black and white portrait of her favourite pet (or child!). Artist Sophie Cotton creates bespoke, custom made drawings of pets, people, vegetables and more. This is the perfect gift for your mum, allowing her to commemorate and celebrate her beloved animal(s).
www.sophiecotton.co.uk
A Hearty Meal at a Historic Site
If your mum loves the outdoors then why not treat her to a weekend away at one of these stunning Northumberland hotels, only seconds away from Hadrian's Wall – a world heritage site. The Red Lion in Newbrough, The Twice Brewed Inn and The Hadrian Hotel are a group of stunning sister Inn's, all providing quality food, drink and rooms (that are dog friendly). They are the perfect place to take your mum for a weekend of exploring Northumberland and Hadrian's Wall. The Twice Brewed Inn have also recently opened their very own micro-brewery, so treat your mum to a tour and a couple of bottles to take home!
http://www.twicebrewedinn.co.uk/

http://www.hadrianhotel.co.uk/
An Escape to the Lakes
Always wanted to visit the Lake District, well now's your chance! Treat your mum to a night away at one of the magnificent Cricketer's Inn properties. The Plough at Lupton boasts six stunning bedrooms with top quality food in their restaurant. The Hart's Head in Giggleswick is the perfect place to relax in the heart of the Dales and enjoy dinner from their seasonal, locally sourced menu.
https://theploughatlupton.co.uk/
http://hartsheadhotel.co.uk/
Quintessential Cotswolds Luxury
Take advantage of this amazing offer at The Maytime Inn in the heart of the Cotswolds and book your mum a getaway she won't forget this mother's day. Book any room Sunday-Thursday from now until the 31st of March and enjoy a 3 course meal with a choice from their whole menu.
To book this offer go to the book now page on the website or call 01993822068 and ask about their mid-week Dinner, Bed & Breakfast offers.
The Maytime Inn
Asthall
Burford
Oxfordshire
OX18 4HW
https://www.themaytime.com/
Rosie Ostrich Large Handbag
RRP £995.00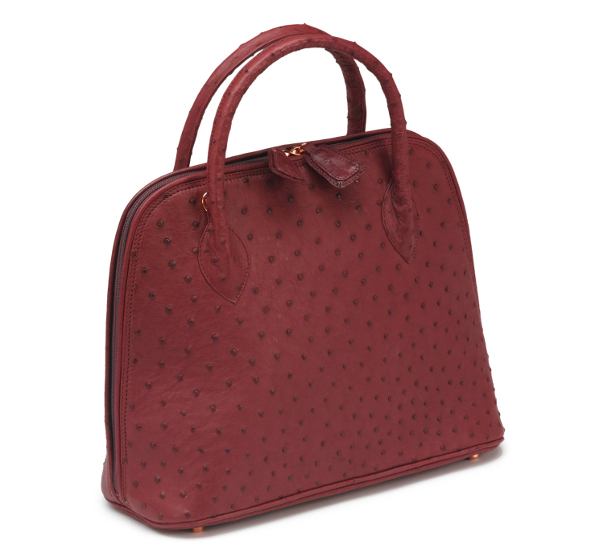 Available from www.pickett.co.uk in various colours
This classic Pickett handbag is a structured style handbag individually handmade by skilled craftsmen. It is available also in a smaller size in an exclusive seasonal range of exotic colours. Reputedly durable and aesthetically unique, ostrich is ideal for handbags, improve with age as the leather develops a rich patina and smooth softness with use. This handbag is lined with sumptuous contrast coloured suede making it a versatile and timeless piece.
The Pickett bespoke department has been providing a truly unique service for over two decades, excelling in creating the most unusual commissions. With their specialist knowledge and years of experience within the luxury leather goods industry, Pickett can source specific leathers and finishes with utmost attention to detail. With their team of highly skilled British craftsmen, Pickett can offer anything from a simple change of colour to a replication of an old favourite, creating a truly bespoke service from start to finish.
Nine by Nine is a new art print shop selling just nine prints, by nine different artists, every month.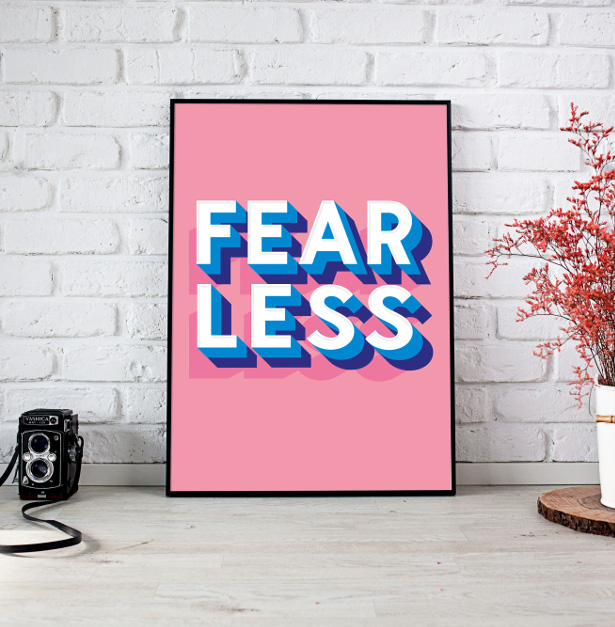 All of our prints are limited edition and signed by the artist so they make extra special gifts, perfect for Mother's Day. We carefully select every artist we work with to bring you nine new prints every month. Our aim is to support and promote creatives from all over the world whilst making art accessible for everyone, nine prints at a time.
CozyPhones
This product is ideal for travel, exercise, and relaxation and are great for wearing to bed if you're someone who falls asleep to white noise or an audio book. And, they double as an eye mask.

CozyPhones can also be used for running, bike riding, and yoga. They are available in fleece or a cool Lycra Mesh for hot summer days. They can also double as a sweat band and our product is machine washable!
We've also had a large number of customers order CozyPhones for the purpose of traveling – especially with children. They keep unwanted sounds to a minimum, such as DVDs and game devices, without disturbing those around you.
And, CozyPhones has also become a go to for those who suffer from anxiety, sensory processing disorder and autism. Our product can also be worn over hearing aids.
We offer a number of style options for adults, including a Bluetooth version.
We're a veteran owned, U.S. based family business, located in Ashburn, VA, and promise 100 percent satisfaction with our products. Please let me know if you'd be interested. Until then, you can visit our website at www.cozyphones.com.
Mother's day painted pastels Tulips bangle.
100% made in USA and hand painted as well. I do not think there is a mom who wouldn't love to receive this one size fits all from their children and or family. We really do hope you pick our item. We have put a lot of effort into our design.It is nice item and always is well received. Any questions feel free to email me. Thank you for considering www.chubbychicocharms.com
Here is the link to the item
Mothers Day Tulips I Love Mom With Lavender Pastel Pink Sunshine Yellow Tulips Expandable Bangle Bracelet
MamaBox makes an excellent mother's day gift for young mamas!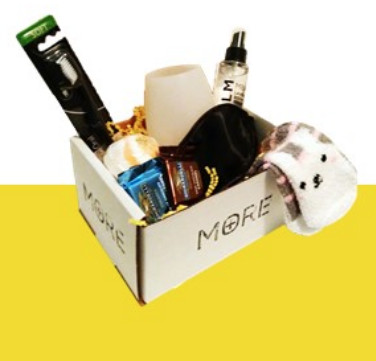 This subscription boxes for moms is unique in that it's all about mom–no secretly-for-baby stuff here. Moms in their 20's-40's can enjoy a curated selection of 5-7 full size beauty products, lifestyle finds, delicious eats, and productivity must-haves. The inaugural MamaBox PM will feature a collection of night time treats to help mama "wine down": sleep mask, bath bomb, lavender calming spray, and a trendy, stemless silicone wine glass. Each box can be purchased as part of the subscription (launching on Cratejoy at the end of the month) or a la carte on our website hellomorestore.com.
Give your mom the gift of health + wellness this Mother's Day with an everlasting bouquet of roses on her Supported Soul Vintage Floral Supreme All-In-One Yoga mat.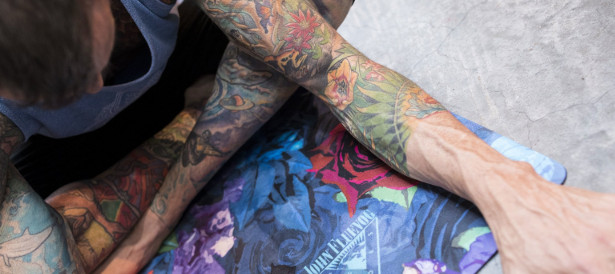 This gorgeous eco-friendly combination yoga mat will motivate your mom to take time for themselves and reconnect with their soul (and stand out like fashion royalty among a sea of traditional, boring yoga mats!). These luxurious mats are beautiful, fashionable and dependable just like your mom. The top layer is a soft, microfiber suede and the bottom is made out of natural tree rubber. Eco-friendly, super practical and no more towel bunching! This Mother's Day, show your mom how grateful you are for having them in your life and support their soul.
Free shipping to Canada and the USA and currently offer 10 yoga mat prints, all of which are designed in Vancouver, BC. http://www.supportedsoul..com/
The book, How to Live Like a MILLIONAIRE When You're a Million Short, can help moms save money and enjoy life more!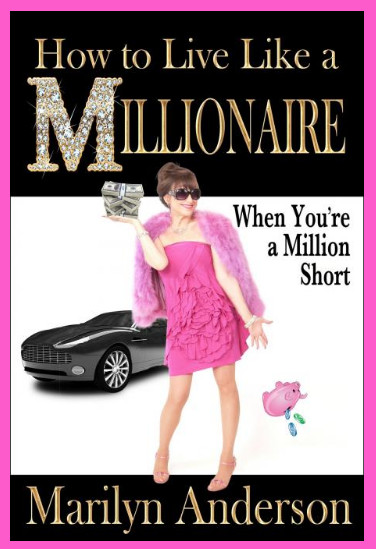 How to Live Like a MILLIONAIRE When You're a Million Short is a breezy, information-packed book that features all kinds of money-saving tips on entertainment, travel, shopping, fashion, beauty, health, home décor, and more.
Many of the tips include getting things for FREE, such as how to go to gala events for free, how to get your hair done at upscale salons for free, and even how to spend six nights at a four-star resort in Spain for FREE!
Readers Find Out How To:
• Go to expensive restaurants for ¼ the price
• Wear a $2,000 dress for $50
• See Broadway, Vegas and local shows at super discounts
• See the hit show Hamilton for $10
• Get prescription drugs for less than with insurance
• Find money you didn't know you have
• Travel, dine, and shop for next to zero
How to Live Like a MILLIONAIRE When You're a Million Short is a great gift for Mother's Day since it tells moms how to do amazing things all year long without spending a lot of money!"
There is a ton of valuable information in the author's warm and witty style which adds up to a wonderful "how-to" book with a humorous flair.
How to Live Like a MILLIONAIRE When You're a Million Short is available in paperback for $19.95 from Amazon and other bookstores. It is also available on Kindle for $4.99.
Website and links to book on Amazon: www.HowtoLiveLikeaMillionaire.com
paperback, $19.95 – direct link to Amazon: www.tinyurl.com/millionairelike2
The perfect gift for every Mother!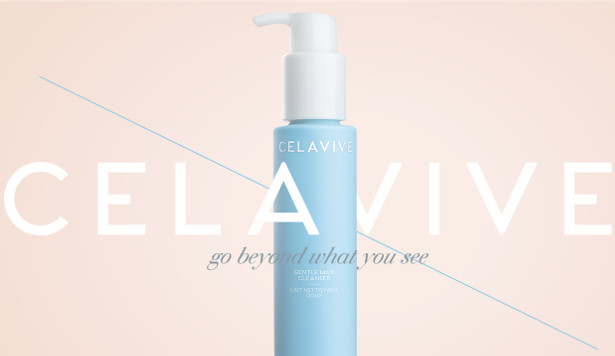 USANA's brand new skincare line, Celavive offers a revolutionary new Viatlizing Serum – proven to dramatically reduce the appearance of fine lines and wrinkles, discoloration, large pores and loss of elasticity to restore a healthy, youthful radiance. The Vitalizing Serum is a water-based formula which is made up of two bioactive peptides and two botanical extracts, helping to support your skin's natural beauty-preserving functions. Nothing says I love you quite like the gift healthy, younger-looking skin especially heading into the summer months.
MOM'S THE WORD: THE WIT, WISDOM AND WONDER OF MOTHERHOOD(Viva Editions)
Heartwarming and humorous, this tribute to moms of the world gathers the best things anyone ever said about motherhood. From Dolly Parton to Dear Abby to delightful mother daughter duos such as Goldie Hawn and Kate Hudson, women (and a few men) crack wise on the subject of the center of every family, mommie dearest! Mom's the Word celebrates all motherhood with wise and witty words from the famous (Oprah Winfrey: "Mothers are really the true spiritual leaders.") and the funny (Erma Bombeck: "In general, my children refuse to eat anything that hasn't danced on television."). Also included are as well as thoughts that are meaningful (Jewish proverb: "God could not be everywhere and therefore he made mothers.") and memorable (Nora Ephron: "If pregnancy were a book, they would cut the last two chapters.").
Available in paperback, Kindle or audio
Pristine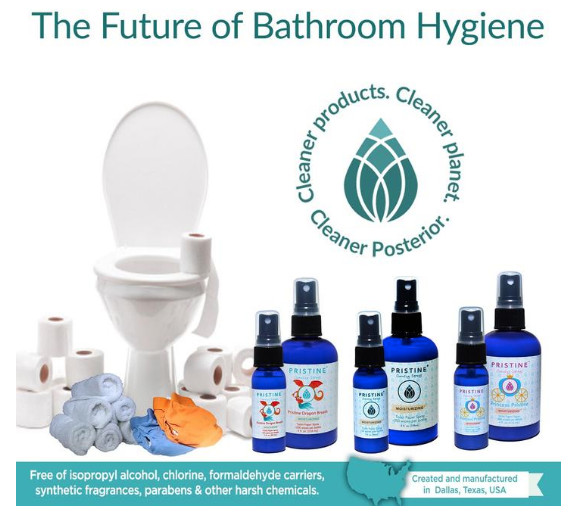 A toilet paper spray that is sprayed directly onto toilet paper so that in functions like a wet wipe, but it's chemical-free and actually flushable. Pristine is made for adults and kids and is perfect for:
Natural Moms who are tired of kids rashing due to chemicals or synthetic fibers in wipes,
Eco-friendly Moms who want to prevent toilet overflows and wipe buildups in sewers and water treatment facilities (here is just one of the many examples of the havoc wipes can cause),
Outdoor moms who like a natural option to feel clean while hiking/camping,
Moms who are tired of Dads dipping into the kids' wipe supply, and
Traveling and on-the-go Moms who like to feel fresh on trips, cruises, and in every day life.
 SAS Shoes.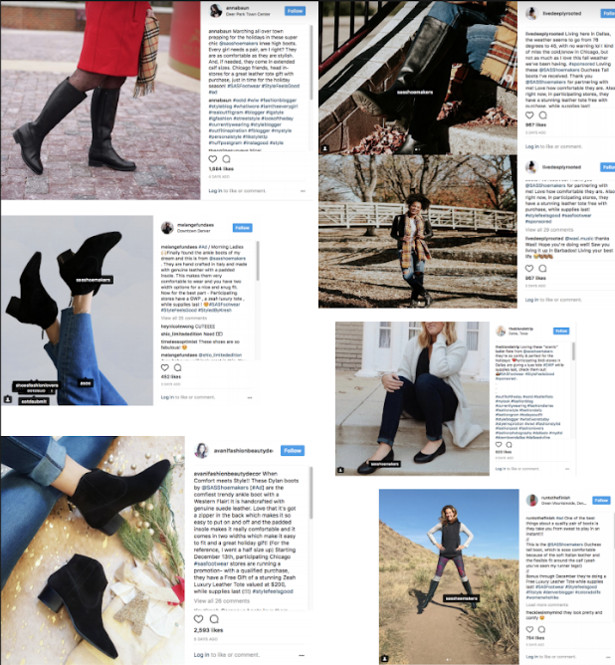 Women have been trained for pain! Shopping for shoes that are on-trend first & accepting that long-wearing comfort, like SAS Footwear is a rare accident. We CAN be on trend & comfortable & avoid the long-lasting effects of wearing badly made shoes (hammer toe, migraines, bad posture & back pain) if we know what to look for..
SAS Footwear has recently introduced the ultimate handcrafted ballet flat named the "Scenic" that, like all their footwear, is a thoughtfully made design.
Comes in 73 sizes and 5 widths as well as many colors and patterns
Premium leather makes up the upper on this shoe & is shaped to the foot with a relaxed fit.
Removable/Washable SAS Comfort Footbed: A shock-absorbing, foam cushion provides a comfortable layer that contours to the foot from heel to toe..
Flex Strips: This unique construction creates a bendable shoe for added comfort
Steel Shank: A metal shank is fitted under the insole for additional support
Polyurethane Sole: A molded polyurethane sole containing millions of tiny air bubbles provides shock absorption – Made in the U.S.A.
soakitupcloths.com

If your Mom is half as great as my Mom she's a WOW! Love her with this cute, simple cloth but make sure you offer to do the dishes.
Bright colored Swedish style Soak it Up Cloths are your clever compostable cleaning companion. Our unique designs are environmentally friendlier than similar cloths because we use one color printing to cut down on manufacturing materials and ink. Do your part, use ultra-eco Soak it Up Cloths.
• 1 Cloth = 15 rolls ofpaper towels.
• "Magic" cloth absorbs20X its weight in liquid.
• 100% natural &biodegradable.
• Easy clean indishwasher.
• Sanitize in themicrowave.
• Water-basedenviro-happy ink.
• Durable, soft 70%cellulose & 30% cotton.
• Perfect for quick cleanups inthe kitchen, bath, or nursery. Durable enough for the car,boat, camper, or spills at the grill.
• Works well on dishes,countertops, pet paws, faces, stainless, mirrors, and more.
• Perfect hostess,birthday, or new home gift.
• When worn, chop up andput in your plants to help keep soil moist longer.
• Mom-designed in the US.Made in Sweden.
http://www.soakitupcloths.com/MOM-WOW-with-heart-Soak-it-Up-Cloth-p/sc-18004.htm
BITTY BRAH
BITTY BRAH snapback hats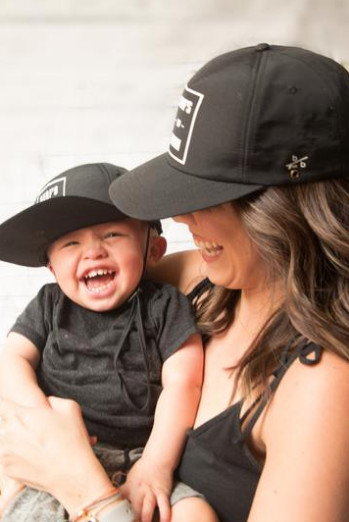 – 1 3/4 oz (adult) 1 1/4 oz (kids) in weight
– Water resistant woven nylon material
– Rustproof grommets
– Matching adult and children's hats
– Flexible visor technology for packable sun protection in backpacks, purses and diaper bags
– Patent pending drawstring
– Available in black for adults and pink, light blue and black for children (two sizes)
– Retails for $35
– Available to purchase at Bittybrah.com
About Bitty Brah
Founded in January 2018, BITTY BRAH not only provides sun protection for the whole family but is also a socially conscious brand. For every hat purchased, BITTY BRAH donates 10 diapers to a U.S. family in need.