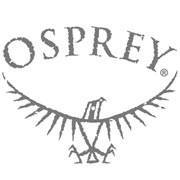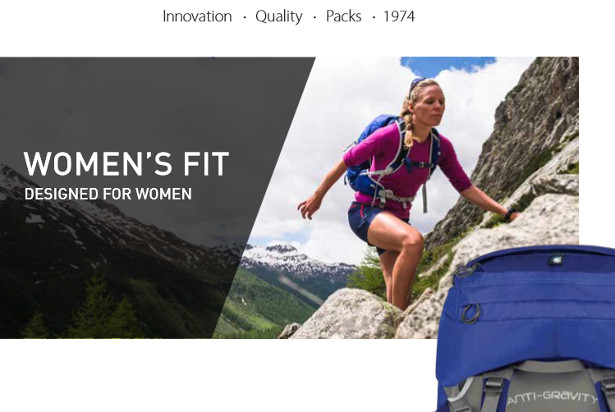 INSTAGRAM | FACEBOOK | TWITTER | YOUTUBE | PINTEREST
The innovation of comfort and performance should never be met with a 'one size fits all' approach.
It's for this reason that Osprey has been expanding the female specific pack range for 25 years, meeting the need for ergonomically designed packs and changing specifications to suit the female form.
Our women's packs feature a backsystem that has been specifically designed to provide an optimum fit for a female body, offering unparalleled levels of comfort and support.
Narrower Shoulder Width The shoulder harness is proportioned and designed with graded padding thickness to create a specially designed fit for a woman's neck, shoulder and chest.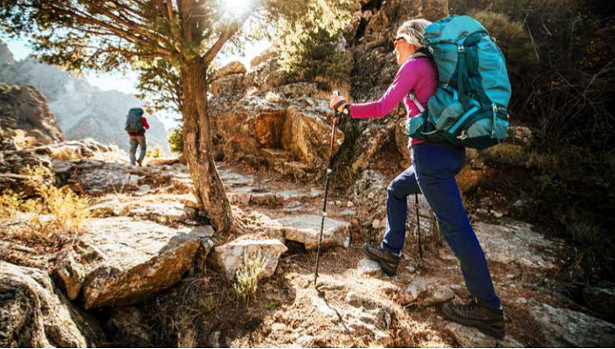 Ergonomically Shaped Harness The ergonomically shaped harness is contoured to sit around the side of the body, creating a more comfortable women's specific fit.
Shorter Torso Length The packs are designed to be shorter, narrower and with added depth in the right places to allow greater freedom of movement and stabilisation.
Specially Designed Hipbelt We sculpt and angle our hipbelts to better suit a female hip shape for optimal support. The conical design sits comfortably and prevents rubbing on the ribs or thigh.
Here's how…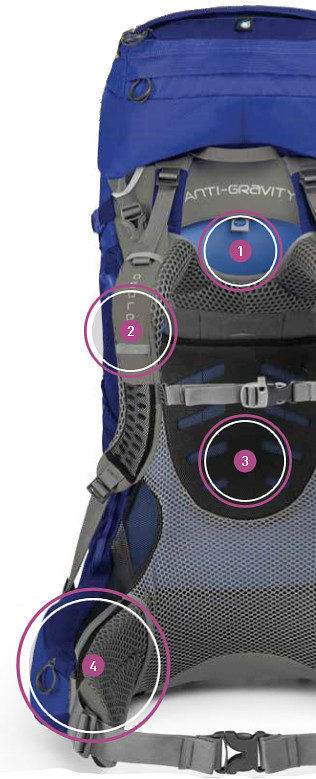 1) Narrower Shoulder Width The shoulder harness is proportioned and designed with graded padding thickness to create a specially designed fit for a woman's neck, shoulder and chest.
2) Ergonomically Shaped Harness The ergonomically shaped harness is contoured to sit around the side of the body, creating a more comfortable women's specific fit.
3) Shorter Torso Length The packs are designed to be shorter, narrower and with added depth in the right places to allow greater freedom of movement and stabilisation.
4) Specially Designed Hipbelt We sculpt and angle our hipbelts to better suit a female hip shape for optimal support. The conical design sits comfortably and prevents rubbing on the ribs or thigh.
We have female specific packs across our whole range to suit all activities.
HIKING
TEMPEST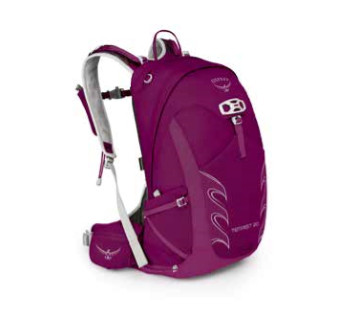 The iconic hikinh pack, Tempest, is built for comfort and versatility when you're out day-hiking. The Tempest's backsystem offers an impressive women's specific fit, with an ergonomically shaped hipbelt, harness, yoke and backpanel.
From £75
BACKPACKING
AURA AG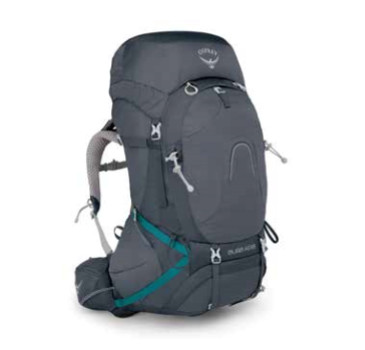 Aura AG is the perfect pack for year-round, all weather backpacking with excellent load carrying performance. Featuring Orprey's innovative AG AntiGravity backsystem and a female specific fit, Aura has been refined for spring 2018 with pack design optimisations and the introduction of fresh new colours.
From £170
EVERYDAY & COMMUTE
TALIA 30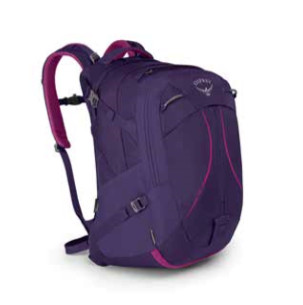 Talia is a top of the range daypack designed for everyday use and offers a comfotable fit for women. This pack is perfect for those on-the-go commuting and the suspended mesh ventilated backpanle will help to keep you cool on your journey. Featuring Kickstand technology your pack will stay upright by itself, keeping access to your gear easy
RRP £120
FAIRVIEW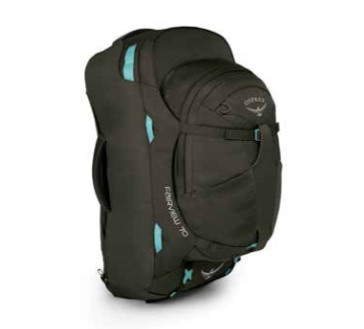 Our famed travel backpack, Fairview, is the perfect travelling companion, featuring the comfort and the benefits of a backpack with the ease of packing and versatility of a suitcase. Fairview has been built to be exceptionally comfortable for the female fit with design optimisations.
From £100
At Osprey we are always broadening our range of female-specific packs to take you on any adventure and we're set to see some exciting new developments in the seasons to come.
Osprey was born in California, 1974, at the seat of a single sewing machine, with a head full of ideas and a desire to design & build innovative backpacks to the highest quality. Today Osprey products continue that pioneering spirit, being used on the highest mountains to the remotest islands and everywhere between.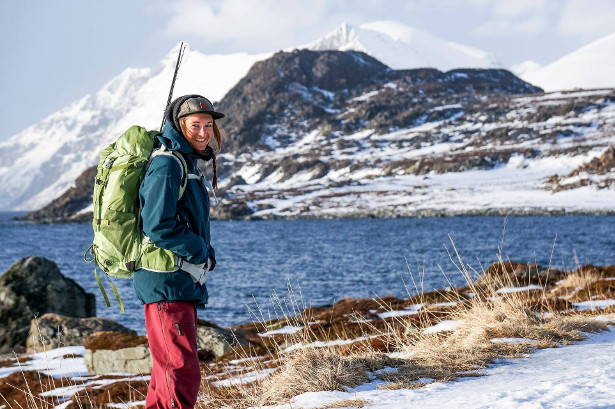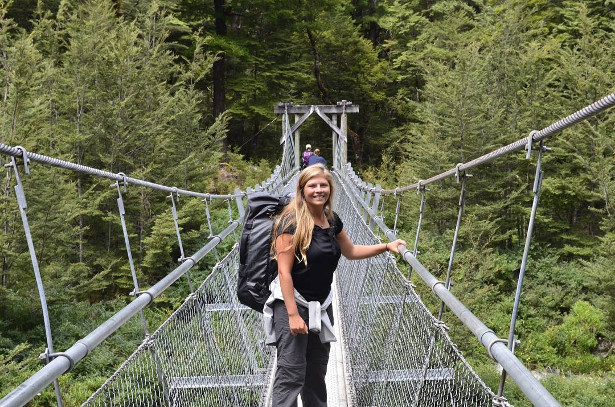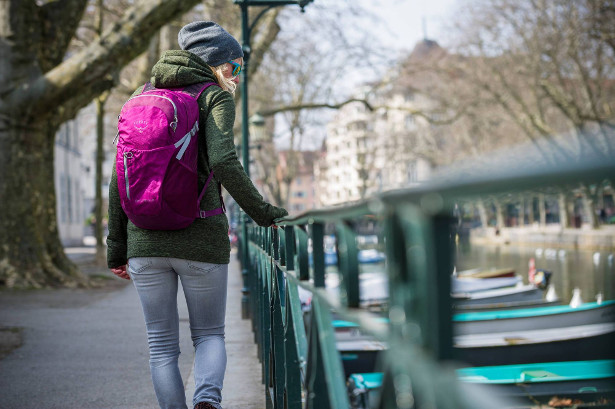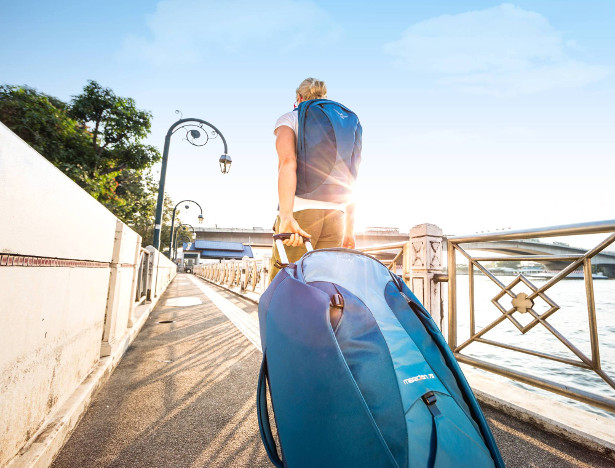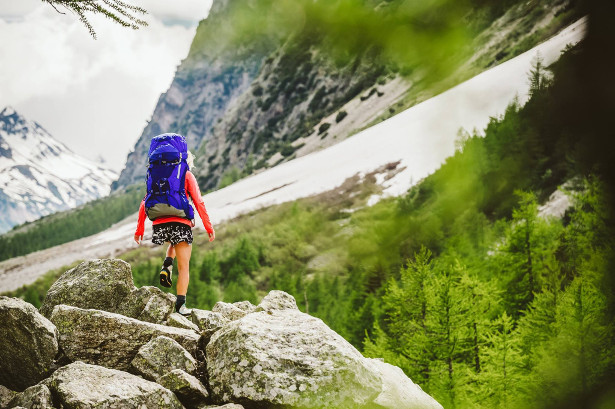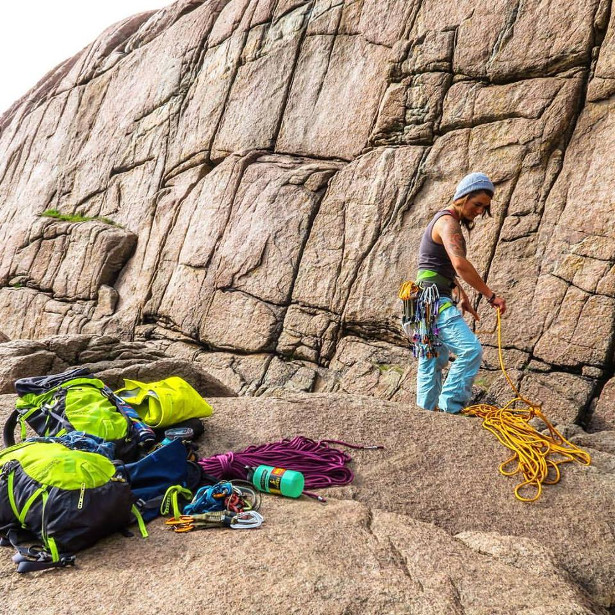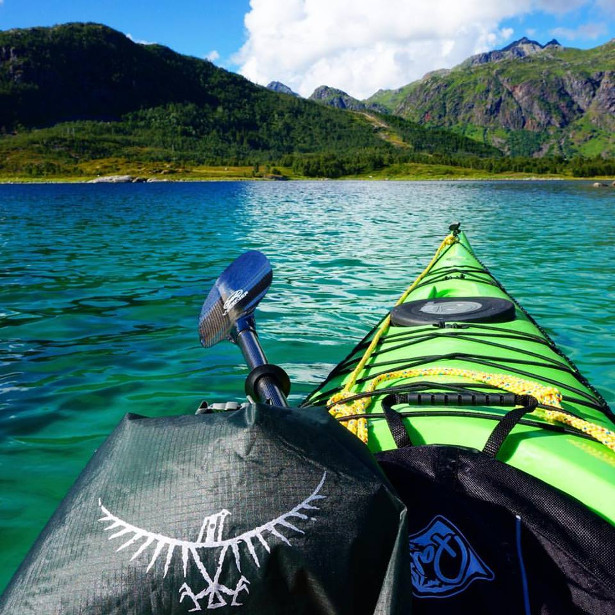 ENJOY QUALITY TIME WITH MUM THIS MOTHER'S DAY
With the Premium Tea Collection from English Tea Shop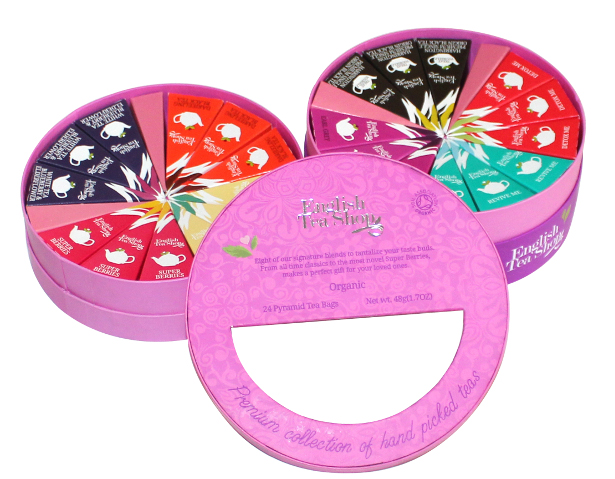 FACEBOOK | TWITTER | INSTAGRAM | PINTEREST
Spend some quality time catching up with mum this year with the beautiful Premium Tea Collection from speciality tea company, English Tea Shop. Each of the carefully selected blends has been designed to tantalise taste buds, so put the kettle on and treat your mum this Mother's Day.
The Premium Collection of luxurious handpicked teas contains 24 individually wrapped pyramid tea bags and features a diverse range, from the true classics to the more exotic. Including:
• Harrington Premium Single Origin Black Tea: A perfect golden cup of deliciously smooth single garden tea, sourced from the beautiful mountain ranges in Sri Lanka.
• Revive Me: An energising blend of sweet white tea and leaves from the Moringa tree leaves mixed with Rosehip, Spearmint, Ginseng, Lemongrass, Nettle and spiced with Cinnamon.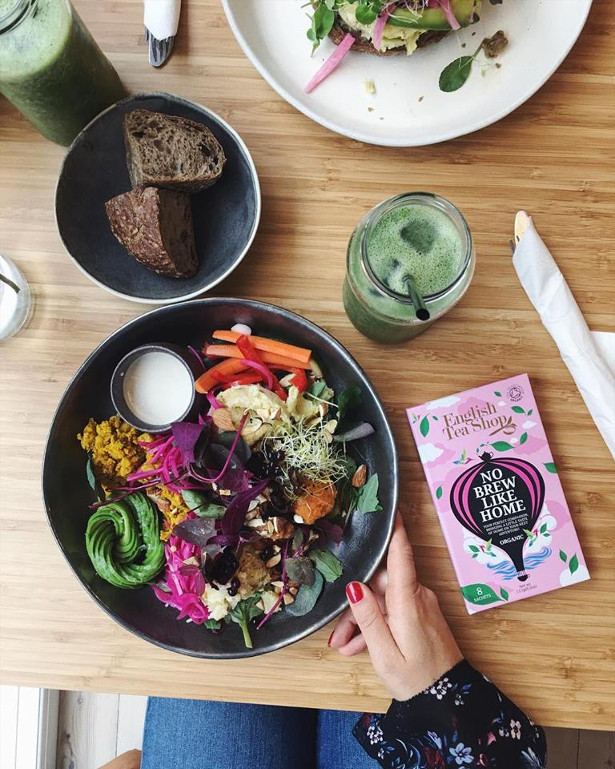 • Green Tea Pomegranate: Specially selected green tea, made according to traditional Chinese methods mixed with anti-oxidant rich super fruit, Pomegranate.
• White Tea Blueberry & Elderflower: Juicy Blueberries, aromatic Elderflowers, zesty Lemongrass and antioxidant rich White Tea makes for a divine taste!
• Detox Me: The perfect caffeine free treat with gentle notes of peppermint, elderflower, fennel seeds and turmeric.
• Earl Grey: A tantalising blend encompassing the finest Ceylon black tea with aromas of fresh bergamot, creating an aromatic and refined flavour.
• Super Berries: A delightful blend of classic herbs with a basket of berries to tantalize your taste buds – It is as delicious as its aroma.
• Darjeeling Black Tea: A tantalising, light black tea with a floral aroma.
English Tea Shop is steeped in tradition, using the finest quality tea leaves and age-old practises to bring us a superb tea from the heart of Sri Lanka. Working with the finest organic Fairtrade farmers,
English Tea Shop is able to create unique blends of quality tea. Each delicious flavour carries with it the love and care English Tea Shop puts into its sustainable and ethical values; our tea isn't just good for you, it's good for the world.
The English Tea Shop pink round tea collection is available from Amazon with a RRP of £20.00 for a pack of 2.
For the full English Tea Shop product range visit: www.theenglishteashop.biz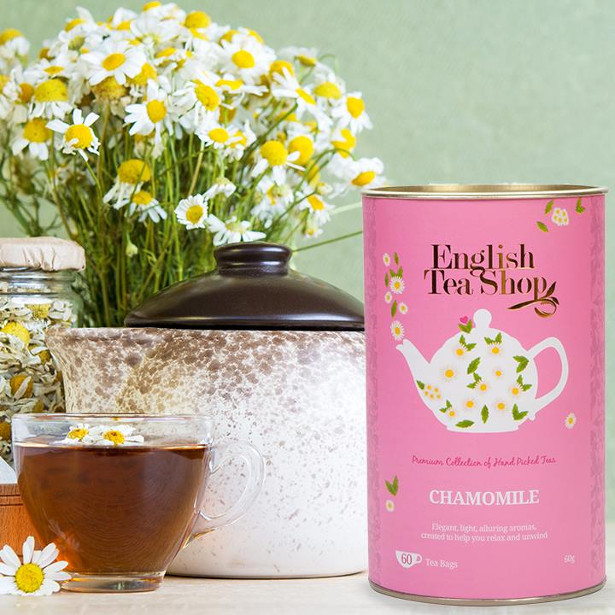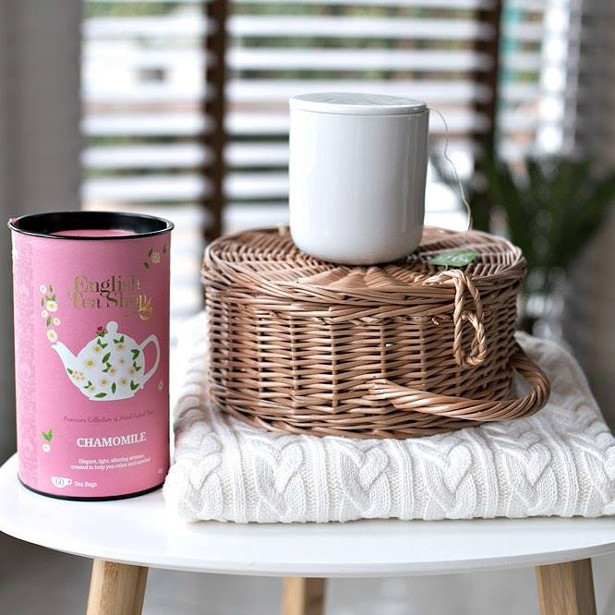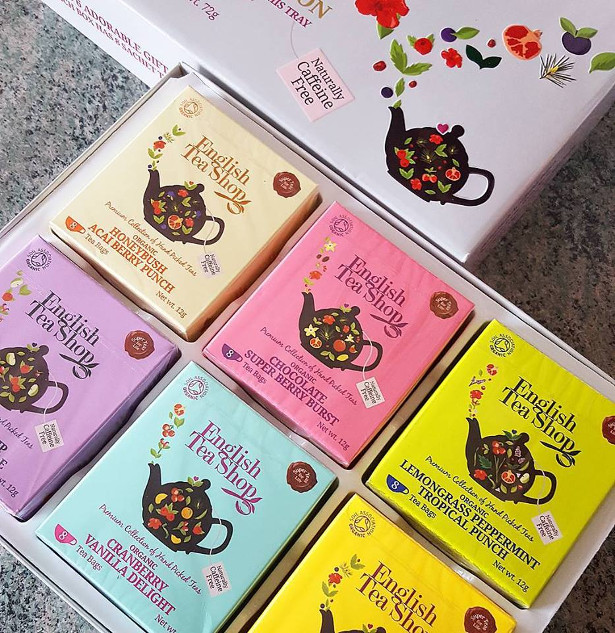 COPPER RIVET DISTILLERY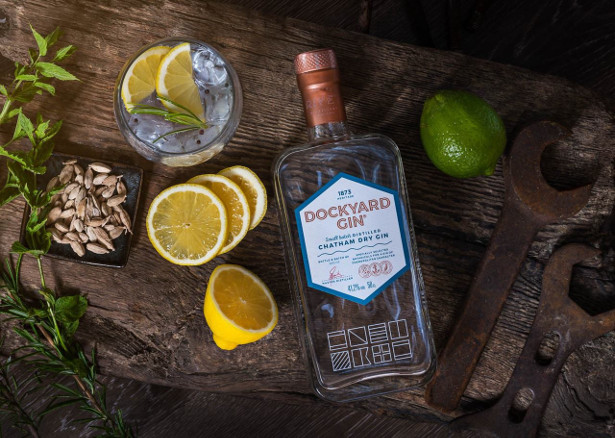 INSTAGRAM | TWITTER | FACEBOOK
Copper Rivet Distillery has been set up by the Russell family, Bob and his sons Matthew and Stephen. Their dream was to establish their own distillery in the Chatham area, and this they have done, renovating Pumphouse no.5 to make it into the stunning distillery it is today.
The Copper Rivet Distillery sits proudly on the banks of the River Medway in Chatham's Historic Dockyard in Kent. Inland lies the yachting marina, which was once the Dockyard's Basin Number 1.
Their first gin was distilled in October 2016, and the range now includes Dockyard Gin, Vela Vodka and a cask finished grain spirit called Son of a Gun. In addition, Masthouse Whiskies will be available from 2020, once they have matured in barrel.
Vela Vodka has already received the top 'double gold' award at the San Francisco World Spirits Awards 2017. Vela vodka is lightly charcoal filtered to give a creamy mouthfeel, a delicate palate with a balance of cereal and fruit flavours, and a hint of pink peppercorn.
Chatham was home to Britain's first royal dockyard, building ships ranging from Nelson's Victory to the submarines of the 1960s. The distillery lies across the river from Upnor Castle, built by Queen Elizabeth 1st in 1559-1567 to protect her navy. It was later the largest gunpowder store in the country.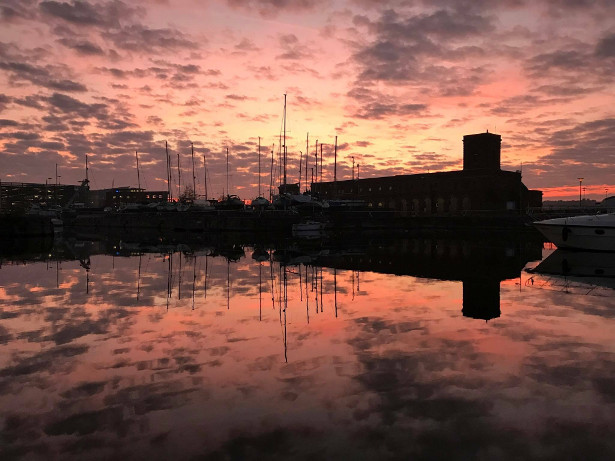 The Distillery is housed in a Victorian Pumphouse, which previously controlled the water flows into, and out of, the dry docks. Now, the elegant pink brick structure is home to three stills, all designed in-house and made by local, skilled craftsmen. The area has long been renowned for using its metal skills to craft world-class ships. The Gin still is called Janet; the Column still is called Joyce; and the Whisky still is called Sandy, all named after Matthew and Stephen Russell's grandparents.
Copper Rivet distillery is one of only six UK distilleries to control the whole distillation process from grain to glass. Its water is filtered through chalk beds to let Copper Rivet's yeast deliver its signature fruity esters during fermentation. Local farmers, the Burdens, have been contracted to grow and harvest the holy trinity of cereals which the distillery uses for its spirits – wheat, barley and rye. These are grown on the nearby Isle of Sheppey and by Canterbury. All three spirits are crafted in small batches of 900 bottles.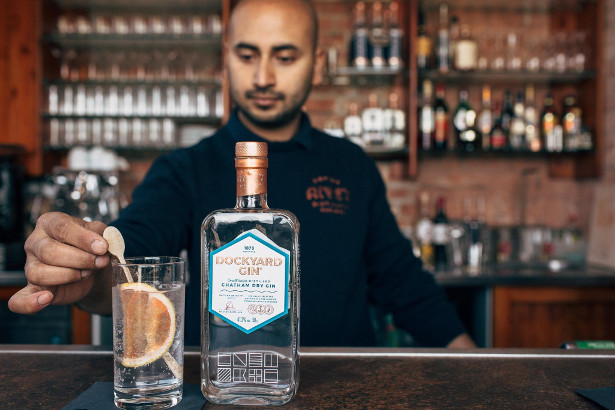 Head distiller, Abhi Banik, was trained at Heriot Watt University in Edinburgh. With the Russells, he is laying the foundations of a distilling centre of excellence in Chatham and already has two assistant distillers – both local Engineering graduates. Abhi has designed for the family a unique gin still, which allows them to conduct two infusion techniques simultaneously … uniquely one rectification, but two infusions. A patent has been applied for. The family has also designed stills, again made locally, for their vodka and whisky.
Stephen Russell comments: "We named the distillery after the copper rivet found at the building before it became a distillery. We felt that it had a resonance to the industrial history of the Dockyard and the ingenuity and historic bravery of the area. The new distillery aims to revive this local spirit with our collection of 'firsts' and 'onlys'. Think about what an incredible piece of engineering a rivet is and the craft it took to produce them with consistency. This is an inspiration to us. And of course there's a great connection to the Copper stills we use in distillation."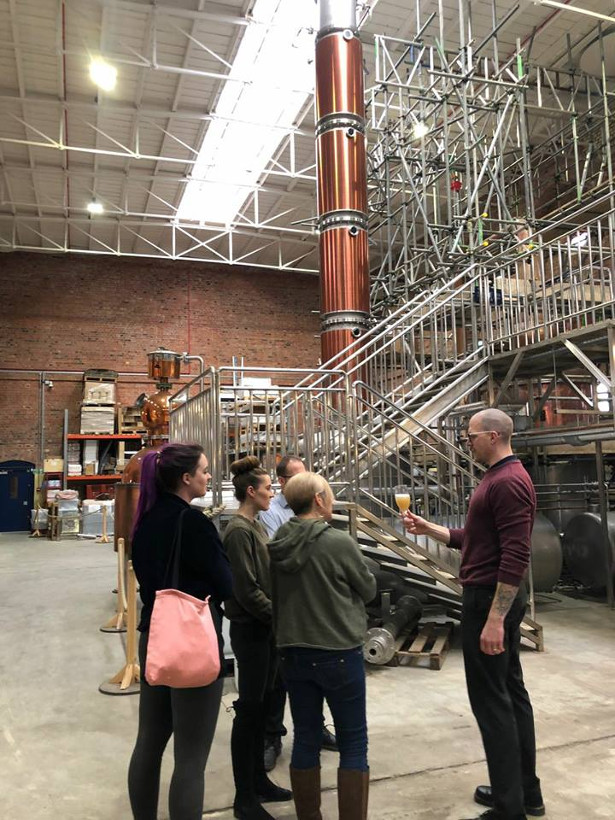 Copper Rivet distillery from its outset has conducted one hour tours of the distillery, taking place on Wednesdays to Sundays. Since October, over 3000 guests have already toured the distillery.
The southern half of the Pumphouse contains the distillery; and the northern half houses the historic pump, and McGuire's Fine Foods delicatessen and cafe. In future years, there are plans for a fine dining restaurant as well.
Times may change, but the Dockyard Spirit endures. There is much more to come …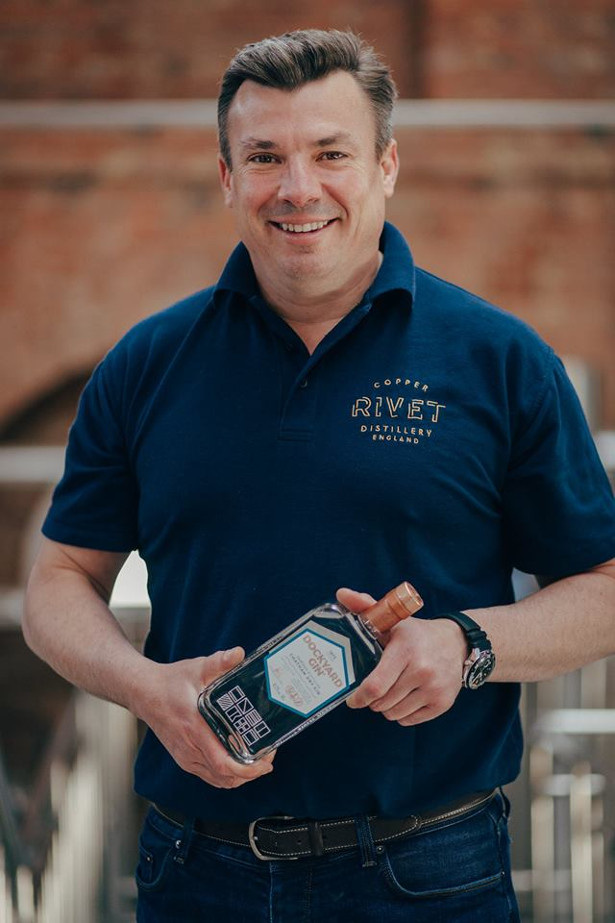 Stockist Information:
Dockyard Gin (50cl) – Whisky Exchange £28.45; Master of Malt £28.45; www.copperrivetdistillery.com £28.50
Vela Vodka (50cl) – Whisky Exchange £27.45; Master of Malt £27.45; www.copperrivetdistillery.com £27.50
Son of a Gun (50cl) – Whisky Exchange £31.25; Master of Malt £31.25; www.copperrivetdistillery.com £38.95
Chatham Timelines:
1606 The first Union Flag (as seen on the distillery's bottle necks) is sewn at Chatham.
1667 Gin's precursor, Genever, probably arrives on UK shores. That's what started gin.
1667 The Dutch Navy successfully ransacks Chatham Dockyard after breaching British lines outside the Pumphouse in the second Anglo-Dutch War.
1765 HMS Victory launched from Chatham Dockyard into Gillingham Waters. HMS Victory is a 104-gun first-rate ship of the line launched in 1765 from the Chatham Dockyard, best known as Lord Nelson's flagship at the Battle of Trafalgar in 1805.
1873 Pumphouse No. 5 is completed as a military building, draining four dry docks.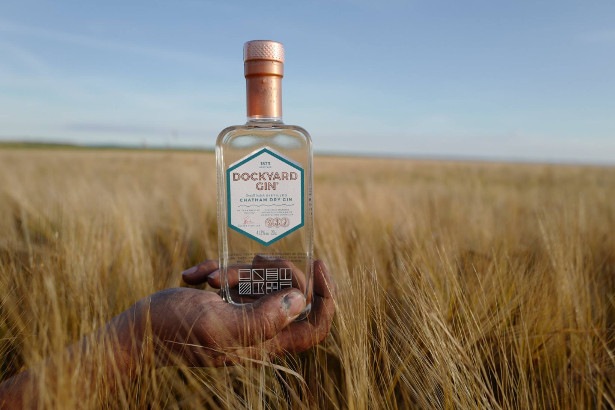 1880 Queen Victoria gifts the Resolute Desk, fashioned in Chatham Dockyard, to President Rutherford B Hayes. The desk is a large, nineteenth-century partners' desk mostly chosen by presidents of the United States for use in the White House Oval Office. It was built from the timbers of the British Arctic exploration ship Resolute.
1908 C17, the first submarine to be built at Chatham, was launched. HMS C17 was one of 38 C-class submarines. The boat survived World War One, but was sold for scrap in 1919.
1979 Bob Russell opens Topper's, Medway's first wine bar, in Rainham. Shortly afterwards, he began importing, supplying and selling wines, beers and spirits .
1984 Pumphouse no. 5 closes – on 31st March 1984, Chatham Dockyard closed.
80 acres, comprising the 18th century Georgian core of the site was transferred to the Chatham Historic Dockyard Trust and is now a living museum.
2005 The Russell family begin planning to build a distillery to craft spirits from scratch and owning the entire process from end to end.
2011 The family began drawing together all of their research and experience and started to have serious discussions about establishing a distillery
2012 Stephen Russell meets Head Distiller, Abhi, at the International Centre for Brewing and Distilling in Edinburgh where he was teaching brewing and distilling post graduates, and our journey to create distinctive spirits really began.
2015 Matthew Russell spots Pumphouse no.5 when visiting Upnor Castle directly across the river. Over the years, several different locations were considered to set up the distillery, but the family's heart was set on establishing a distillery in Kent, in Medway. Copper Rivet Distillery found its home.
2016 The doors open.
2017 Copper Rivet's Vela Vodka wins top award at the San Francisco World Spirits competition.
2017 onwards The future beckons…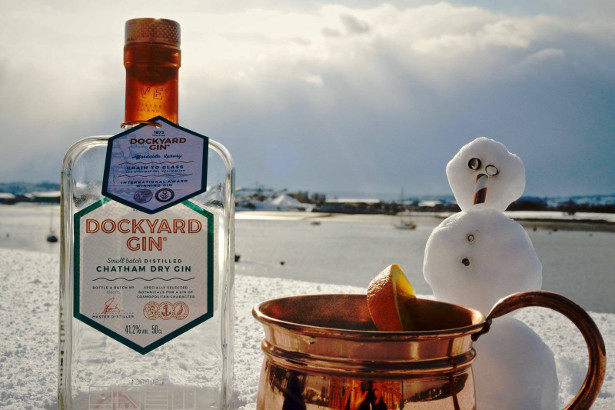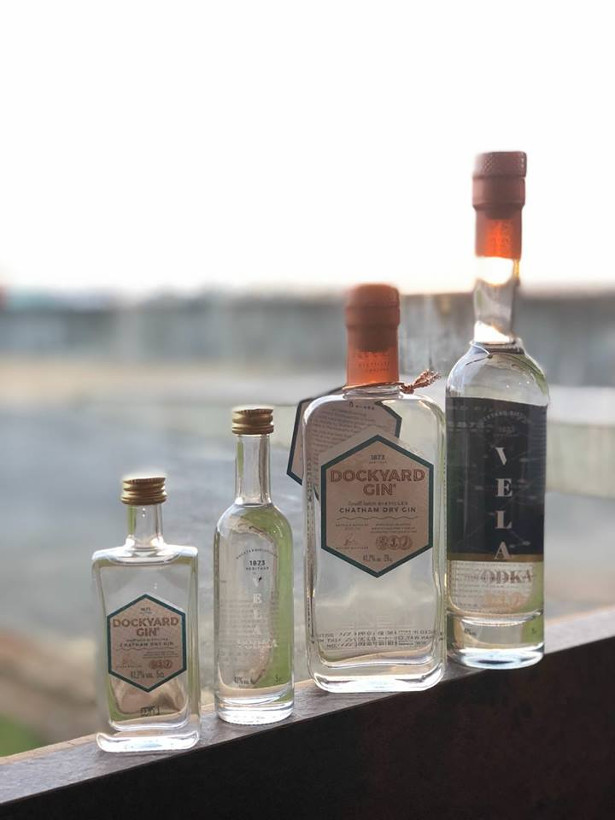 Afternoon Tea with Mum on the Royal Mile
This Mother's Day, spoil Mum with an afternoon tea for two at Edinburgh's stunning landmark venue, The Hub.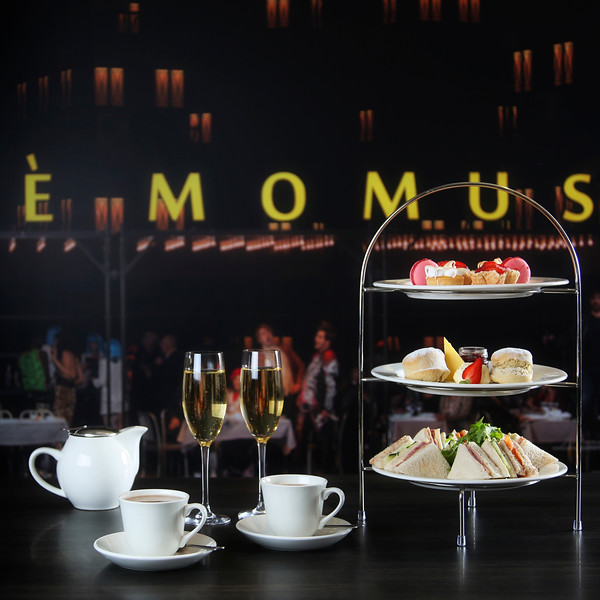 Afternoon tea is the perfect way to relax and take stock following a day of exploring Edinburgh's Royal Mile and Old Town with Mum.
The Hub's head chef, Denis Zominy, created the afternoon tea experience to combine continental flair and the finest British ingredients. It features French macarons as well as homemade strawberry tarts, and dainty mini lemon meringue pies. Tradition is maintained by serving freshly-baked scones with strawberry jam and whipped cream.
The savoury elements feature a selection of delicious and traditional sandwiches including smoked salmon, ham and cucumber and dill that are sure to tantalise the taste buds.
Head Chef, Denis Zominy said: "If you want to spoil Mum this Mother's Day, the best gift you can give her is your time, attention and a delicious afternoon tea experience – and we've got the perfect place to do it."
Vegetarian and gluten-free options are also be available if booked in advance.
Afternoon Tea for two: £25
Afternoon Tea for two with prosecco: £41
For more information or to make a reservation please call 0131 473 2067 or email cafehub@eif.co.uk.
Mother's Day Last Minute Gift Ideas Press Release

Detroit, MI— Mother's Day, according to Wikipedia, the meaning of Mother's Day is a celebration honoring the mother of the family, as well as motherhood, maternal bonds, and the influence of mothers in society. It is celebrated on various days in many parts of the world, most commonly in the months of March or May. it is a time that is set aside to show your mom how much you appreciate her than giving her a gift that is from the heart.
There are always times where buying a gift for Mother's Day can be a task within itself. There is always that fear of having to purchase a gift at the very last minute. There are plenty that are guilty of Last Minute Shoppers, and sometimes cannot be avoided. Here are some gift ideas for those who find themselves down to the wire.
Roses are given to show love and appreciation for someone you love. With colors that have their own meaning, it would best to give mom red roses to show that you love her. In Detroit, the local florist "Ashley's Flowers" located in the downtown area, has an awesome assortment of floral arrangements, at an affordable cost. The arrangements can also be delivered to mom as a surprise that is sure to make her day! Her assortments can be viewed, and orders can be placed on her website at www.ashleysflowers.com/ .
Serving your mother breakfast in bed for Mother's Day is another way to show mother that you care about her. Give her the gift of relaxation. Bring her breakfast in bed, allow her to rest and watch her favorite morning news station, read her newspaper, or just enjoy her meal in silence. This can be a tradition, and no matter how many times you do this for her, it will never get old!
The gift of money goes with everything! Everybody loves money, so why not give mom the gift of "Retail Therapy" and allow her "shop until she drops." Giving a gift card pre-loaded with money eliminates the need to stress what mom wants. This was she can make that decision for herself! These gift cards can be ordered at https://mygift.giftcardmall.com/ and can be used anywhere visa gift cards are accepted, according to the rule stated on their website.
TREAT MUM TO A GIFT SHE TRULY DESERVES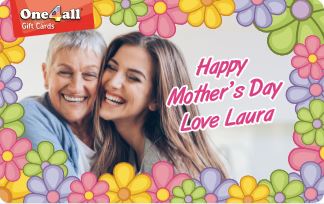 Mother's Day is the one day of the year dedicated to showing mums and mums-to-be just how much we appreciate them.
Finding the perfect gift for Mother's Day can be a challenge, especially for those who are hard to buy for, or mums who already have everything they need.
This Mother's Day, why not treat mums and soon-to-be mums with the gift of choice. The One4all Gift Card allows mum to treat herself to something she really wants, whether it be something she has had her eye on for a while or maybe an extra special something that she wouldn't dream of buying for herself.
The One4all Gift Card can be spent in over 50,000 outlets nationwide including leading high street favourites such as Marks & Spencer, Debenhams, John Lewis, Primark and Argos to name a few.
Mum can enjoy spending her gift card on a fine piece of jewellery from popular high street jewellers such as Links of London, F.Hinds, Beaverbrooks and H.Samuel or update her wardrobe with some stylish statement pieces from fashion favourites including, House of Fraser, Warehouse and Wallis.
Alternatively, she can celebrate mothering Sunday by creating memories that will last a lifetime, with a trip away booked through One4all's range of travel retail partners including Cities Direct, Virgin Holidays, Thomas Cook, TUI and Kuoni.
One4all Gift Cards can also be used to purchase a variety of exciting experiences from relaxing spa treatments with Spa Seekers and Spa Finder, to more fun-filled adventures such as hot air ballooning or helicopter sightseeing with Virgin Experience Days and Red Letter Days.
One4all, the Post Office gift card is available in an exclusive Mother's Day design and can be purchased either online or at any Post Office nationwide.
What's more, those One4all Gift Card's which are purchased online can be personalised with a loving message and favourite family photograph, making mum's gift extra special this Mother's Day.
The One4all Gift Card to buy online at www.one4allgiftcard.co.uk. Gift cards can be loaded with anything from £10 to £400 and can be spent in more than 50,000 retail outlets across the UK.
Palmers London Dry Gin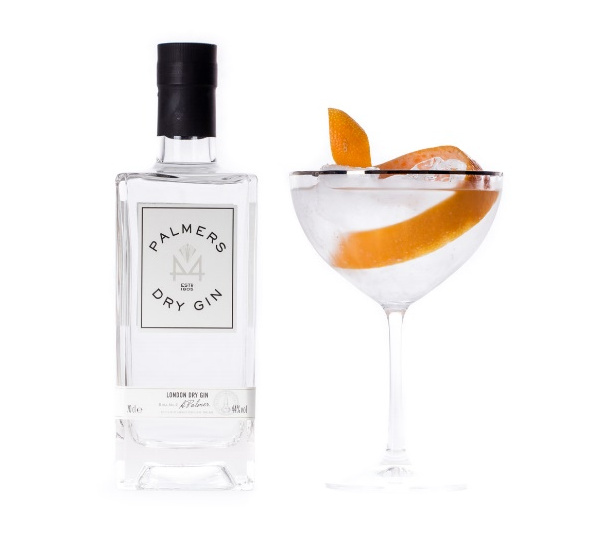 The Palmer family has been distilling spirits at Langley Distillery in the West Midlands for six generations and gin since 1920. They are responsible for distilling over 300 stock gin recipes as well as creating bespoke recipes for over 80% of the UK's artisanal brands of Gins. Langley Distillery is home to what the family believes is the UK's oldest working copper pot gin still. The Still Room houses 7 copper gin stills, which are all named after family members and significant people who have worked at the distillery. Five of these are production and the oldest, the McKay, dates back to the mid-1800s.
Last year, they launched Palmers London Dry Gin to celebrate the Palmer family's 200th year of distilling – this is their first eponymous-brand gin. It is produced in the family's copper pot still named Angela, which was built in 1903, and is distilled following traditional gin distillation methods. The botanicals, juniper, coriander, angelica, cassia, liquorice, orris and grapefruit, are steeped overnight in 100% English wheat spirit whilst being warmed, allowing the botanicals to release their essential oils.
Palmers London Dry Gin is available from Master of Malt, Selfridges and via www.palmersgin.com RRP £28.
Mother's Day Gift Ideas from Award-Winning Ragdale Hall Spa
Every mum is special, but not all mums are the same. With a range of luxurious spa days and breaks on offer at Ragdale Hall, you'll find the perfect option to make your mum feel spoilt this Mother's Day (Sunday 11th March).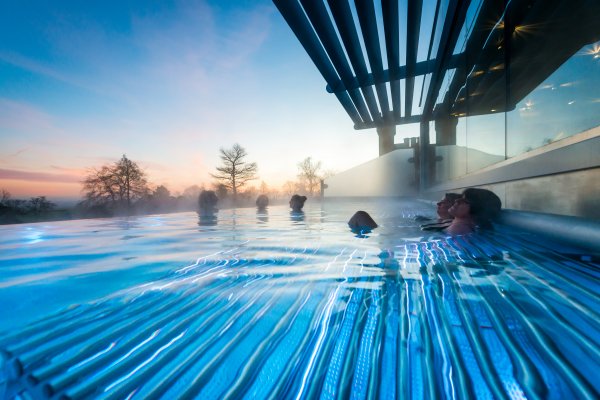 Choose to spend some quality time together with Ragdale's Clarins Mum and Me Time Day (9am to 6pm), where you'll both enjoy a 40-minute Clarins Radiant Skin Facial and a skincare consultation, use of all Ragdale Hall's facilities, including the NEW Rooftop Infinity Pool, Thermal Spa, indoor and outdoor pools, gym, exercise and relaxation classes, and take home a Clarins gift worth over £24.00. And, because the Clarins Mum and Me Time Day is available until September, you'll have no problem fitting it in.
If a day isn't enough, try the two-night Mother and Daughter Break where you'll share a superior room and enjoy all that the UK's Best Destination Spa* has to offer, including all meals and spa facilities. You'll also choose 50 minutes of pampering each, with either a Pure Radiance Facial, Blissful Face and Back Therapy or a Relax and Rehydrate Body Treatment.
Description: Family Spa Day resized
For mum's who might be in need of some serious 'me-time', then look no further than Ragdale's new and exclusive, Divine Day. This spa day will see her both relaxed and rejuvenated, with almost two hours of luxury treatments – including Ragdale Hall's Pure Radiance Facial – and provide unlimited use of all spa, fitness and relaxation facilities, and a sumptuous three-course lunch in the Dining Room.
Ragdale Hall's Clarins Mum and Me Time Day is available from March – September 2018 and is priced from £269 for two people. The Mother and Daughter break is available from £362 per person for a two-night stay, and the Divine Day from £209 per person.
Gift vouchers for these, and all Ragdale Hall's spa days and spa breaks, or monetary amounts, are available to buy up until Sunday 11th March – all are beautifully gift packaged and valid for a whole year.
For more information or voucher details visit www.ragdalehall.co.uk or call 01664 434831.
GIVE THE GIFT OF FORTNUM'S THIS MOTHER'S DAY

With a selection of tipples, teas and treats, Fortnum & Mason has a gift for every mother with excellent taste
Fortnum & Mason Champagne Breakfast Hamper £75
Fortnum & Mason Fit For Your Queen Hamper £150
Fortnum & Mason Mother's Day Hamper £100
Fortnum & Mason VIP Personalised Hamper £125
Brand new Mother's Day gift set from Number 4 High Performance Hair Care for the Mother's Day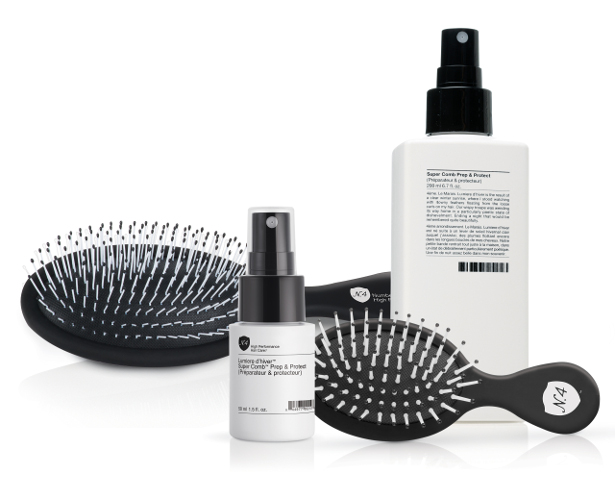 The brand new Number 4 Hair Care Mother's Day gift set is the ideal way to show your love for the special woman in your life. With a full size of the Super Comb Prep & Protect plus the L'eau de Mare Detangling Brush AND a mini of each as well – it's the ultimate combination for smooth and tangle free hair. And with both sizes, she can always have one of each with her at home and on the go or she can share it with the mini-me in her life!
Super Comb Prep & Protect is an anti-aging, lightweight leave-in conditioning treatment designed to strengthen and repair hair. The de-tangling UV Color Power Shield system is full of nourishing coconut oil organic benefits and is lightly scented with a blend of Freesia, Golden Amber and Warm Musk. Spray evenly on clean, towel-dried hair and comb through with the L'eau de Mare Detangling Brush. The pliable, flexible bristles provide easy detangling without breakage. Use on either wet or dry hair and perfect for all hair types, this brush works in conjunction with the Super Comb Prep & Protect for flawlessly smooth and shiny hair.
Number 4 High Performance Hair Care excludes animal testing and potentially toxic ingredients. All products are 100% Vegan, Gluten Free, Sulfate/Sodium Chloride Free, Paraben Free. This exclusive Mother's Day gift set is available for $25 online at www.number4hair.com.
Sugar 2.0  Mother's Day Wellness Gift Box with assorted teas and cookies.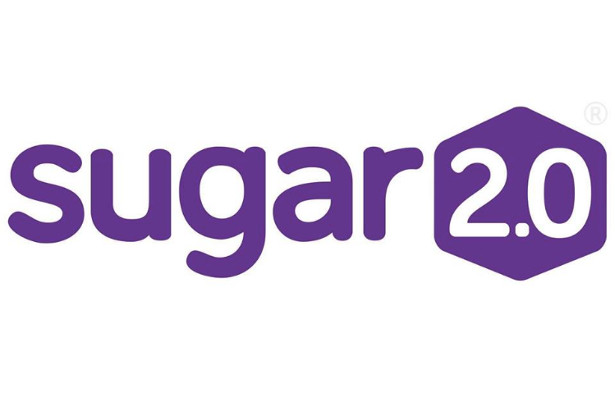 The mission of Foods 2.0 is to change the way we eat, starting with sugar reduction. Sugar 2.0 uses real cane sugar, but cuts the quantity in half, replacing it with soluble fiber. The result is a natural sugar alternative that allows consumers to replace regular sugar cup-for-cup, instantly making any recipe healthier while still delivering the sweet taste we know and love.
Facebook: https://www.facebook.com/sugar2pt0
Instagram: https://www.instagram.com/sugar2.0/
Perfect gift for the mom who likes all things organic.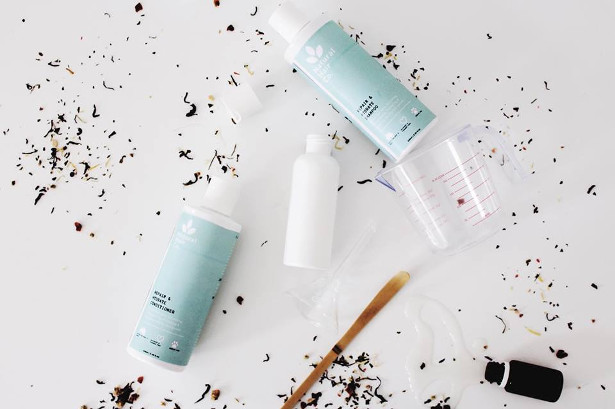 Natural Hair Co is sure to make a great gift this Mother's Day with an authentic touch. Make May 13 a day to remember for the best mammas with this budget-friendly gift.
Natural Hair Co has created and proudly handmade Pre – Shampoo Treatment, Shampoo & Conditioner (Repair & Hydrate) Range suitable for hair that has been chemically and heat damaged, and hair that is dry and frizzy, to promote healthy hair and hair growth!
Its products are natural, Australian made, cruelty-free, Paraben and sulphate free, free of synthetic and harsh ingredients and made with organic certified ingredients, – you simply can't go wrong with it.
The founder, Tina Alzh, has over a decade of experience within the hair industry and knows most products on the market. Over the years she has tried almost every hair care retail product on the market herself and experimented with her clients but she was just never satisfied and neither were they! As a result of her frustration, she decided to take this into her own hands and created Natural Hair Co.
These products have been formulated with only natural ingredients and essential oils and natural plant extracts. After product testing (on humans of course) the products came to success! 99% of women noticed they could wear their hair out naturally without the use of damaging heat styling tools! This is also a great way to keep your hair looking and feeling even healthier on the inside and outside! The women also noticed less frizz, hair was smoother, shinier, less hair falling out, easier to manage and some noticed their hair grew quicker!
https://www.nathairco.com.au/

Need a quick, easy, and different gift for your wife, mother, or partner or a gift to give her from your children?
And it's under $6.00!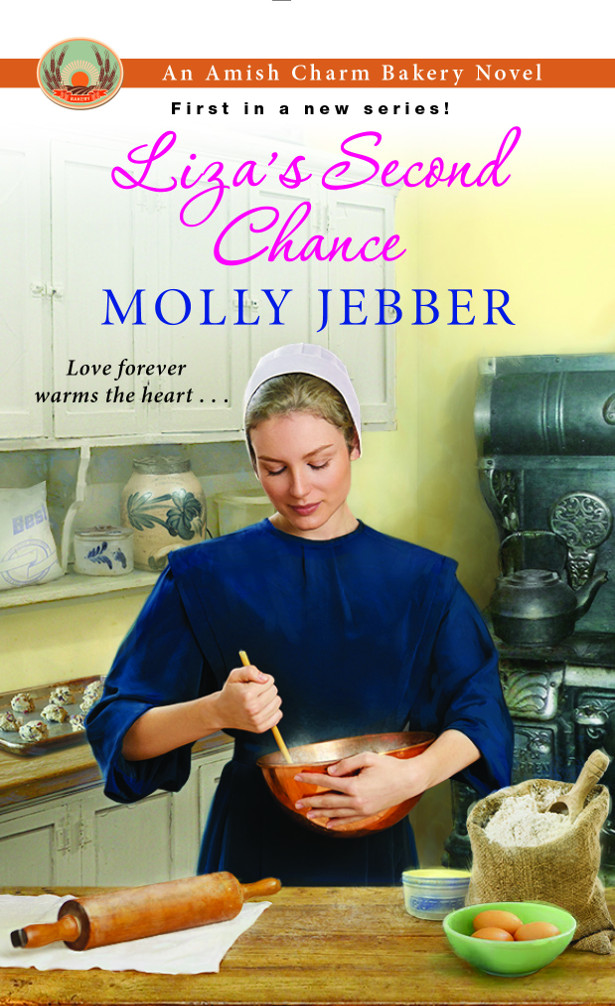 Give her an escape and a way to travel without ever leaving her home. She can relax in her favorite chair, enjoy a cup of tea, and read a historical Amish romance with a bit of mystery without any bad language or offensive material. A story with enough mayhem to keep her turning the pages. Affordable and available in EBook or in print, 'Liza's Second Chance", is a click away. Here's a little bit about the story:
Liza, an Amish widow, suffered a bad arranged marriage. She enjoys her newfound freedom, whipping up sugary desserts, and helping her friends who find themselves in trouble. Jacob takes her by surprise and sends her heart racing. His daughter is rebellious and angry over her mother's death three years ago, and she brings danger, worry, and strangers into their lives. Jacob seeks Liza's help. Her heart tells her to jump in with both feet. Her mind tells her to decline. What does the future hold for Liza and Jacob and his daughter? Will they all survive?
To order the first book in the Amish Charm Bakery Series, click here: http://www.mollyjebber.com, and to find out or order her Keepsake Pocket Quilt series to add to your gift box or give it alone. Easy, and she'll love it!
The Roku Express is available from Tesco, Currys, Maplin, ASDA, Sainbury's, Argos and Amazon, retailing at £29.99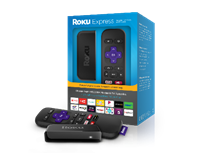 · Get easy HD streaming for an incredible price.
4,000+ streaming channels, and has all your favourite services in one place including UKTV, Netflix, Amazon Prime, YouTube, BBC iPlayer, ITV Hub and All 4
Explore 150,000+ movies and TV episodes across thousands of free or paid channels, including
· Netflix, You Tube, Amazon Video, NOW TV, BBC iPlayer, and more.
· There are no monthly equipment rental fees. It's such a bargain, you can make every TV in your home smart.
· Because the players are from Roku, you'll get great features like an easy to use remote, intuitive navigation, and universal search across top channels.
· Free mobile app for iOS® or Android™. Send video, music, and photos to your TV.
SPOIL MUM THIS MOTHER'S DAY WITH BUTTON & WILDE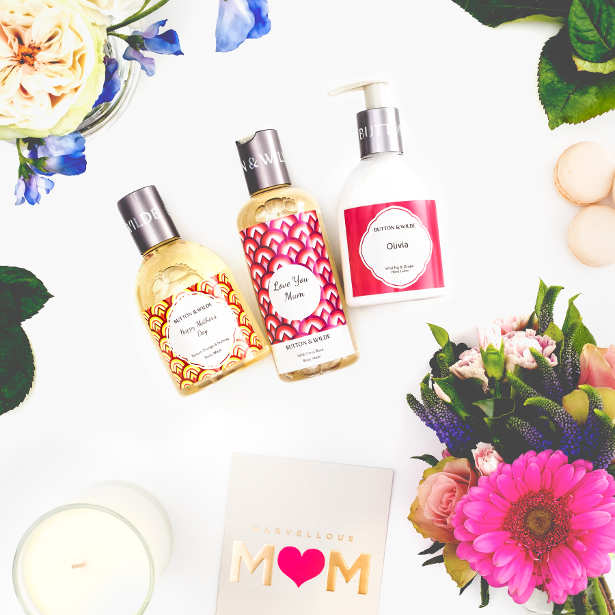 Show your mum how much thought you've put into her Mother's Day gift this year with a personalised high-quality, deliciously-scented bath and body gift, that is made with love!
What's more, you can add a photo of your choice and personalised message to each of the dainty bottles.
Simply browse the range, pick the perfect fragrance and add a photo and message of your choice. Award-winning* Button & Wilde will then have it beautifully gift wrapped in tissue, housed in a cotton gift bag, and delivered straight to your mum's door as quick as the next day.
If customisation is not required, there is also the option to select products with the gorgeously designed Button & Wilde branding – the choice is yours!
Available in six, signature fragrances; Wild Citrus Rose, Tarocco Orange & Nutmeg, Wild Fig & Grape, Lavender, Geranium & Chamomile, Sweet Beet Lime & Cedarwood, Infused Citrus Spice.
Choose from our extensive collection of; Hand Butter £8.99, Hand Wash £11.99, Hand Lotion £11.99, Body Wash £11.99, Shower Cream £11.99, Hair & Body Wash £11.99, Face & Body Lotion £12.99, Bath Bubbles £12.99, Body Lotion £12.99, Body Scrub £14.99, Bath Milk £14.99, and Body Crème £14.99.
For a larger gift, choose from one of our preselected gift sets; Sweet Rose Flower Shower, Sweet Groom & Glow, Spicy Groom & Glow, Shower Me With Love, Belle Bathtub Bliss, Beau Bathtub Bliss, Sweet Beet Cossetted Mitts, Fresh Orange Flower Shower and Fresh Fruity Shower. Alternatively, you can create your own personalised gift set to suit the person.
Sold exclusively online at www.buttonandwilde.com each individual order is made up by hand, beautifully gift wrapped in tissue and our cotton gift bag, and delivered as quick as the next day.
Visit www.buttonandwilde.com
Very cool and slightly more left field gems.
UGears

Creator and manufacturer of unique self-propelled mechanical construction sets. The idea behind the sophisticated and beautiful toys is to invite every generation of the family to get involved, from grandchild, to parent, to grandparent, and build something truly unique and immensely satisfying. These luxury gifts are only available at John Lewis and at UGears' website and are looking to reinvent family fun, away from the mobile devices that seem to overtake our lives and require no glue.
Really the perfect Mother's Day gifts would be either the treasure box, the blooming flower and the Hurdy-Gurdy.  All have fantastic functionality; the treasure box is able to hold tokens once assembled and the blooming flower makes the perfect bracelet holder.
28th RALLYE AICHA DES GAZELLES DU MAROC
Hosted a Star-Studded US Team 2018 Celebration
at MAMO Restaurant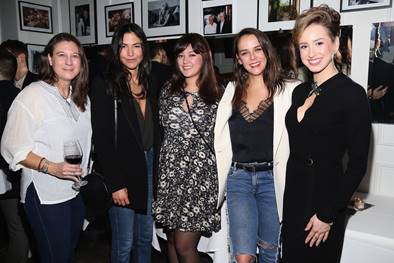 Elena Sorre, Schanel Bakkouche, Keanna Erickson-Chang, Pauline Ducruet, Jazmin Grace Grimaldi (Photo Credit: Patrick McMullan)
WHAT:
The US Team 2018 of pioneering all-women rallye Rallye Aïcha des Gazelles du Maroc—the first international off-road rally race of its kind exclusively for women—hosted an event at Provençal restaurant MAMO in New York City to celebrate their journey to Morocco for the 28th Annual Rallye Aïcha des Gazelles du Maroc, which takes place March 16-31, 2018. The event celebrated the guests of honor, competitors Jazmin Grimaldi & Kiera Chaplin, Schanel B. & Pauline Ducret, Keanna Erickson-Chang & Claudia Barbera-Pullen, and Martine Taylor & Elena Sorre.
Guests enjoyed cocktails and hors d'Oeuvres as they learned more about the event and the women competing. Notable attendees included: Jazmin Grace Grimaldi, Ian Mellencamp, Elena Sorre, Schanel Bakkouche, Keanna Erickson-Chang, Pauline Ducruet, Gaultier Desandre Navarre, Sarah Zendejas, Paul Trustfull, Brooke Bond, Maddy Karlsson and Danielle Harris.
The annual Rallye Aïcha des Gazelles du Maroc sees women ages 18 to 71 from more than 30 different countries taking to the Moroccan desert without GPS — relying only on old-fashioned navigation, completely off-road. Each vehicle is equipped with satellite tracking system, powerful enough to provide minute by minute tracking, so without seeing a vehicle for hours, the women are never alone. By the end of the experience, participants—known as "Gazelles"—have created adventure-filled new memories, deepened their bonds with their teammates, and pushed themselves further than they ever thought they could.
The Rallye Aïcha des Gazelles is also deeply committed to the well-being of the Moroccan people, as seen through the work of its non-profit, Cœur de Gazelles. In 2016, the organization's 60-member team provided more than 4,000 medical consultations to the local population during the eight day competition. Additionally, the Rallye Aïcha des Gazelles is dedicated to the environment—it is the world's only motor rally with ISO 14001 Environmental Management Certification.
upliftingpt.com

I am hosting a luxurious health and fitness retreat called The VitalityFit Retreat over the Mothers Day weekend. The retreat commences on Thursday evening the 10th May and finishes on the afternoon of the 13th May.
This is a luxurious 3 day health and fitness retreat hosted in one of the most beautiful parts of the world, Eagle Bay in Western Australia.
While on retreat, the women are pampered and completely taken care of with Bowen Therapy treatment, meditations, morning workout and all their food prepared for them to enjoy. Not only are the women pampered while they stay with us on retreat, they also get the opportunity to have some of that 'me' time that every Mum deserves but sometimes doesn't always get. This retreat is a perfect blend of activity, relaxation and soul searching, perfect for every Mum on Mothers Day! More information about the retreat can be found at www.retreats.upliftingpt.com
Sharon Curciarello
RETREAT HOST AND FOUNDER
Charli Bird is an Australian owned online boutique offering luxe women's accessories at an affordable price.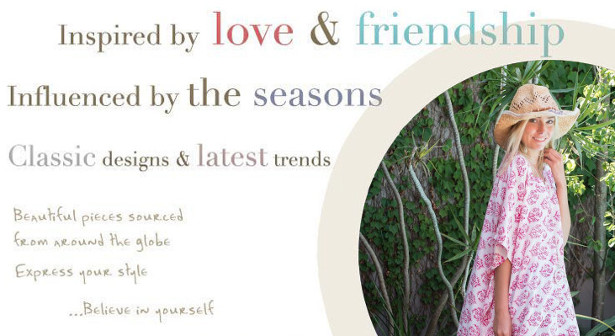 The gorgeous 'Forever Loved' Range, designed in the Byron Bay hinterland, is perfect for gift giving. With 'Mother & Daughter' and 'Mother & Son' necklaces in rose gold linked hearts or circles, it is a true gift from the heart. RRP $59.95 (Image attached)
We also sell beautiful silk scarves, plus cashmere and merino wool ponchos, all perfect gifts for Mother's Day.
WWW.CHARLIBIRD.COM.AU
My name is Sheila Tan and I'm a portrait artist based in Sydney, Australia.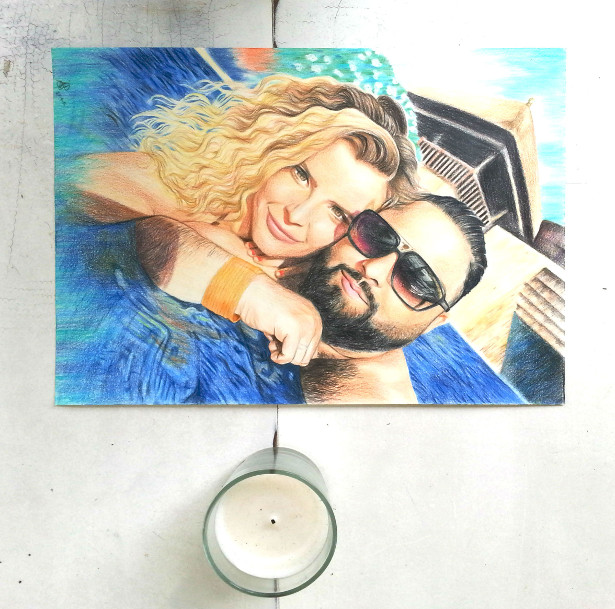 As a toddler, my mum noticed that I knew how to hold a pen properly. Growing up, I used to draw tirelessly with scraps of paper she brought home. It was like play to me. Graduating from the University of Sydney with a B Design Computing degree, I left my art behind for many years, attempting to build a career in the traditional corporate way.
Knowing that this was not my path, I started drawing and painting again, launching Funky Portrait in 2014 and sharing my work with a humble website and Instagram account. Interest grew gradually and I started creating portrait commissions – creating portraits that are as gifts to someone special. Some are men who want to give a meaningful gift to their wives, girlfriends or fiances. Some are of special memories or occasions, like a first date or a holiday. They are unique stories captured as an original work of art.
Seeing their reaction when they first see their portrait is truly rewarding. I get hugs, tears and sincere, grateful messages. "She loved it!" "They cried when they opened it". And many, many "Thank you's".
With the use the simple media of pencil and paper, my portraits strive to capture and convey story, drawing out feeling, energy and personality. My choice of media is connected with positive constraints and our ability as humans to make the most of what we have. My portraits represent precious moments shared with the ones we love. We have the ability to create beautiful things out of the simplest of tools, such as pencil and paper. We don't need much to experience the beauty of such moments. It only takes a simple thought or gift to reinforce connection with the ones we love.
WHY MOOYEE MAKES YOU STRONGER, FASTER AND BETTER
New electric muscle stimulation device aids in muscle recovery by targeting tight spots.
Whether you're a gym junkie, home athlete, lean machine or regular Jane or Joe, Moyee is just what you need to loosen up your body and get yourself feeling stronger, faster and better.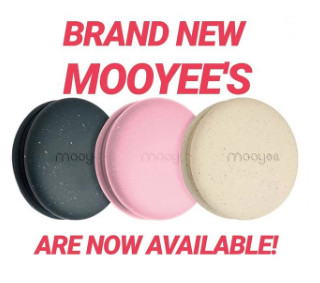 By working with low-frequency outputs of electric muscle stimulation (EMS) technology, Mooyee delivers electric impulses to the body – causing muscles to contract, release and stimulate blood flow.
Natasha Hili, Director of Power Pulse Sports Recovery believes that too often, a person's health focus is on weights and conditioning, with little thought given to rest, recovery and repair.
"Taking care of your body in between working out is more important than working out itself, as this is when your body is recuperating from the stress of exercise. With Mooyee, you can go about your day, while the device works its muscle magic," Matthew Mason said.
Mooyee uses five different massage movements and patterns to enable specific targeting. Once attached, the electrical impulses start working on tight spots, while you sit back and watch your muscles respond to the treatment.
"Electric muscle stimulation is the ideal treatment for people who are training, people who want to loosen up any tight nasty spots, and people in need of extra muscles ease support. Mooyee promotes power, endurance, strength, muscle toning and also helps release lactic acid," Natasha added.
Priced at just AU$99.95, Mooyee is an affordable solution that is delivering results to thousands of satisfied customers who have suffered from unpleasant DOMS (Delayed on set muscles soreness) brought about by sport, strain and intense working out.
Moyee is rechargeable – using a standard USB connection that produces up to 300 minutes of single charge usage. It's lightweight, portable and can be used on almost all parts of the body.
To find out more, or place your order, visit www.powersportrecovery.com.au
KitchenAid Cook Processor: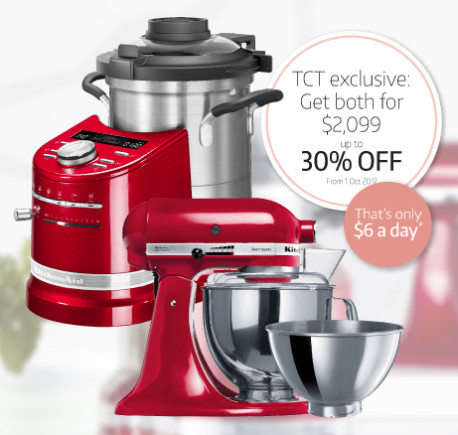 Boasting enough multi-functionality to process entire dishes, the KitchenAid Cook Processor is an intelligent and versatile all-in-one appliance set to revolutionise the kitchen. The Cook Processor does everything from boiling, frying, steaming, stewing and making dough, to chopping, mincing, pureeing, mixing, emulsifying, whipping and stirring. It also has an impressive 4.5l bowl size (which beats all of it's competitors, including Thermomix for size and safety!).
The KitchenAid Cook Processor is available exclusively through The Chefs Toolbox (http://mychefstoolbox.com.au/kitchen-aid) for $2099. For a limited time the iconic KitchenAid stand mixer is thrown in also!
EDENVALE
MAKE IT WINE TIME, ANY TIME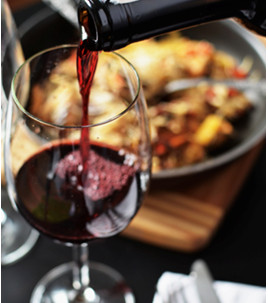 Whether it's to celebrate a special occasion, or just wind down at the end of a long day, there's nothing much better than pouring yourself a glass (or two…) of wine or bubbles. But statistics show that almost 24 percent of Australians have injured themselves as a result of drinking, and even more can't remember what they've done whilst drinking and have regretted how much they've had to drink*. So what if you could have your wine and drink it too – without any of the consequences?
Edenvale alcohol removed wine makes it possible to do just that. Unlike most other non-alcoholic beverage alternatives, Edenvale wines are wines, made from varietal wine grapes, using traditional wine-making methods. Maintaining all the flavour, characteristics and varietal integrity of traditional blends, Edenvale removes the alcohol at the final stage of the wine-making process, leaving behind the health benefits of fermentation but cutting out the alcohol content – and your hangover.
Offering a sophisticated alcohol removed alternative for those who still wish to sip on an adult beverage, Edenvale's range of wines are also perfect for pregnant women, those abstaining from alcohol for various reasons, and health conscious consumers who still want to enjoy the social aspect of having a drink – without having a drink.
Heroes of the comprehensive range include a well-balanced and smooth Chardonnay, a fresh and fruity Sparkling Cuvee, and a Shiraz with flavours of dark plummy fruit and spice. With roughly half the calories of standard wine, you'll not only wake up without the hangover, you'll also be able to have a great night out – wine glass full and in hand – without ruining your diet, or the morning after.
RRP: $9.49 750ml bottle
Stockists: Available now from Coles, Woolworths, IGA, Dan Murphy's and FoodWorks.
www.dekoria.co.uk
 
Newspaper Rack Felt 38x25x50cm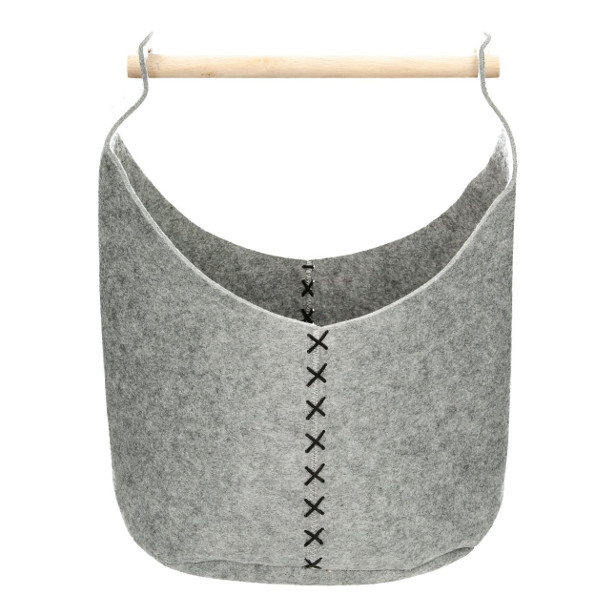 Recommend to a friendprint outFacebookThis practical newspaper rack is ideal for storing your favourite magazines and papers. Its classic design, cosy felt fabric and smart grey colour make it a striking addition to any interior, or a perfect gift. This rack is a perfect storage solution for living rooms, studies and bedrooms.
This rack has a comfortable wooden handle which makes moving it around your home easy.
Size: 38cm x 25cm x 50cm
Material: Felt/wood
Add some cosy but cool ambiance to your home, with the wall lighting collection from British Lighting Company, Urban Cottage Industries.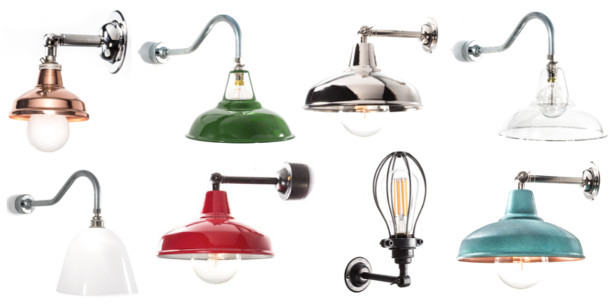 Bronze Maria Sconce with White Enamel Shade | Bakelite Vintage Wall Light Angled
From industrial-chic through to more decorative styles, and the option to create your perfect light by mixing and matching finishes and bulb options, there's something to suit any space.
Prices start at a budget friendly £57.60, through to £336.72 – all including FREE next day delivery.
www.urbancottageindustries.com
A Taste for Baking: a reusable jute shopper filled with organic baking extracts, flavoured sugars and kitchen utensils, it's a great gift for any Mums aspiring to join the Bake Off team! Comes complete with a gift card for your special message.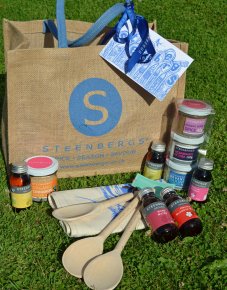 Contains: organic Rose Water, Organic Orange Blossom Water, Almond Extract, Organic Fairtrade Vanilla Extract, Organic Fairtrade Mixed Spice, Organic Lemon Extract, Organic Fairtrade Cinnamon Sugar, Bicarbonate of Soda, organic Baking Powder, specially designed Steenbergs Tea Towel, Sophie Conran Wooden Spoon Set
https://steenbergs.co.uk/a-taste-for-baking-jute-gift-bag-bag010
Saints Pères Books masters the preservation of our literary heritage, creating collectable classics for lovers of literature. In this increasingly digitised world, its goal is to restore the magic of the manuscript as a pure and untouched artistic expression between the artist and their work.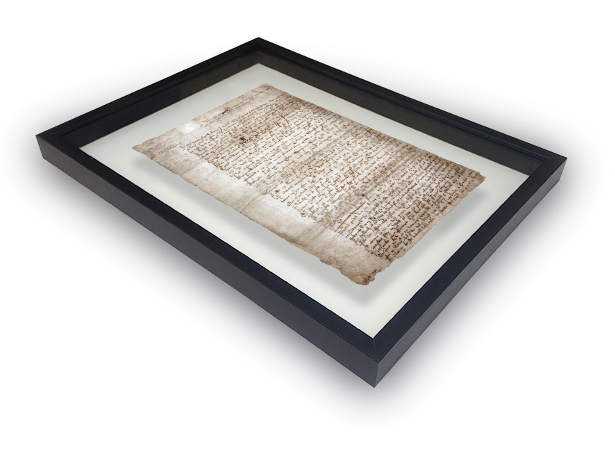 Using high-quality printing and production processes, SP Books restores and reproduces the original pages to create the feeling that you are holding the author's manuscript in your hands or reading over the author's shoulder. Each manuscript is hand-numbered as part of a limited print run, offering a beautiful, collectable keepsake.
Held at London's National Archives, limited edition copies of Shakespeare's Last Will & Testament are now available to honour the 400th anniversary of his Death, which contains three of the only six original preserved signatures of the Bard. This unique document is a testimony of a genius during his last moments of life, framed perfectly in a three recto-verso series and providing an exclusive insight into Shakespeare's thought process through his own handwriting and style. The original handwriting creates a completely unique experience and allows the owner to witness the act of artistic expression frozen in time.
The beautifully reproduced manuscripts offer a completely unique reading experience that connects you with one of literature's greatest writers. The manuscript is presented in a deluxe wooden frame made in France, secured in double glass, printed in high quality on environmentally friendly paper, and is available at £210, making it the perfect Mother's Day gift for bibliophiles.
A vast array of framed manuscripts, eligible for free delivery, are available to purchase at https://www.spbooks.com.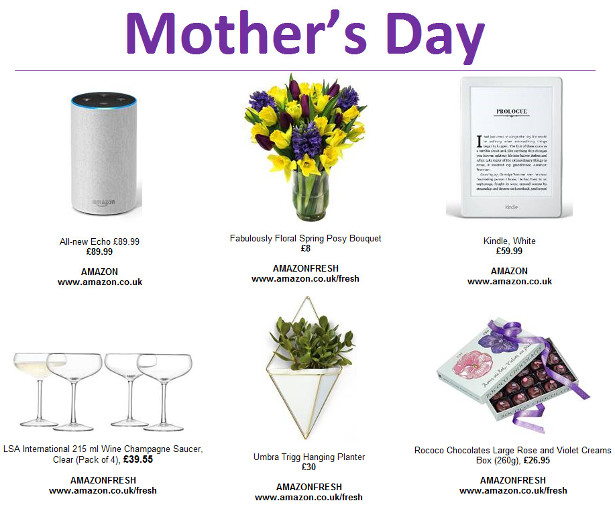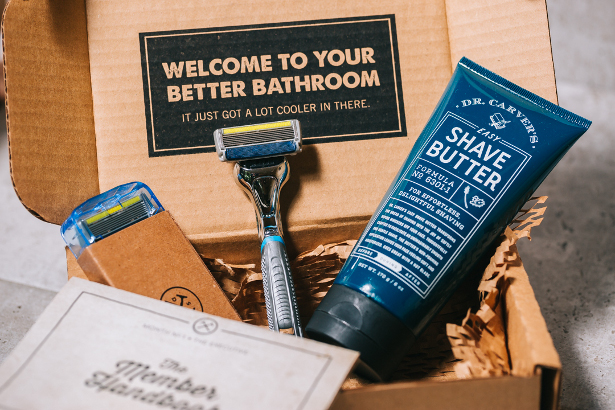 Dollar Shave Club, the American grooming sensation has just launched in the UK and make a fantastic (even last-minute) Mother's Day present. All you need to do is sign her up to be a member of the Dollar Shave Club and she'll get a monthly subscription of razors and grooming products from just £3 per month. Blades also cost up to 40% less than when bought in-store, which means you can lean back, relax and even save money whilst the grooming subscription service delivers everything needed for a shave right to your doorstep. There is no minimum term for subscription and you can amend the order whenever you want.
Subscribers will be able to pick up one of Dollar Shave Club's three razors: The Humble Twin, The 4X and The Executive, as well as Dr. Carver's shave aids, which include an Easy Shave Butter, Mandatory Prep Scrub, Magnanimous Post Shave Cream, and Disappearing Post Shave Dew. For the woman on the move, the durable Dollar Shave Club traveller bag will also be available to purchase.
Stockists are branche-dolive.com, Fortnum & Mason, John Lewis.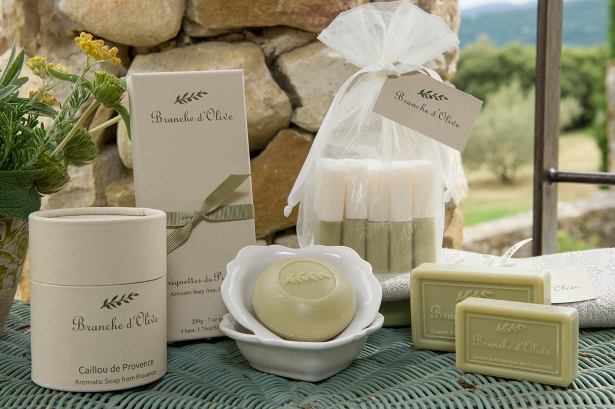 Celebrated Artist Jessica Childs Creates Limited Edition Homeware Collection
It's Time to Bring A Bit of Spring Into Your Décor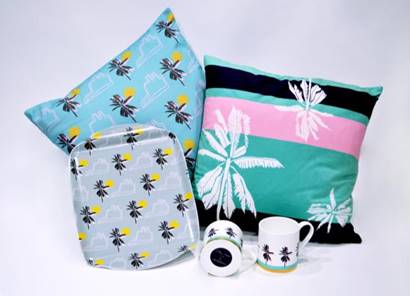 2nd March 2018: Jessica Childs, founder of Deptford based brand Childsdraw, has created a new range of homewares in collaboration with Pocket Living available from 2nd March – The Arklow Road SE14 x Childsdraw Collection. Jessica has a unique style which combines traditional drawing with digital design. She has always been inspired by her surroundings and buzz of everyday life. Jessica's illustrations and art are applied to various items from prints, to clothing and ceramics – always in limited collections.
This new collection will be available from 2nd March through July and is inspired by hopes of warm weather this spring and summer with a blend of vibrant colours and palm trees.
The Arklow Road SE14 x Childsdraw Velvet Cushion
Price: £35
Stockist: www.Childsdraw.com
Soft and plush, this velvet cushion adds a bit of spring and summer for a bedroom, sofa or garden chair. It features teal, pink and black stripes with the added layer of white palm trees.
The Arklow Road SE14 x Childsdraw Canvas Cushion
Price: £20
Stockist: www.Childsdraw.com
This vibrant cushion is ideal for brightening up a room or deck furniture. Made of soft canvas, it has a blue base with black palm trees and pink shadow, a glorious big sun and pink highlights.
The Arklow Road SE14 x Childsdraw Mug
Price: £18
Stockist: www.Childsdraw.com
It may still be cold outside but the Arklow Road SE14 x Childstraw ceramic mug can bring a bit of daydreaming to the kitchen. Whether sipping a cup of coffee or tea, the black palm trees with pink shadows are highlighted with a bit of sunshine by the shiny golden rimmed base.
The Arklow Road SE14 x Childsdraw Tray
Price: £18
Stockist: www.Childsdraw.com
Are you being served? This fun summery tray is the perfect edition to the home. Whether treating yourself or loved one to breakfast in bed or serving refreshing drinks (from sparkling water to cocktails), the tray is light grey with accents summery accents.
The Female Tie-In…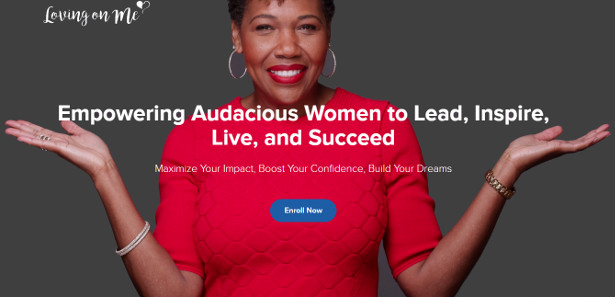 Katrina's book, "Loving on Me! Lessons Learned on the Journey from MESS to MESSAGE," defines her quest to inspire women to aim higher. Katrina McGhee is an author, speaker, entrepreneur and a strategic advisor for "do good" organizations across America. For more than two decades, Katrina McGhee has been a champion for women. Having served on the executive level for two of the world's leading non-profit organizations, the American Heart Association and Susan G. Komen for the Cure, she has traveled around the globe, advocating for and inspiring women in more than 12 countries on 3 continents. Armed with a steely determination to love herself while still serving others, McGhee transitioned her life away from her high level status in corporate America and, in 2012, she created Loving on Me. This tale of transformation chronicles McGhee's own journey toward self-worth while providing readers with the tools they need to ignite their own personal revolution. Readers are inspired to "go get their more," by examining a world of endless possibilities and releasing the limiting barriers imposed by themselves and others.
McGhee is passionate about helping people reach their highest heights in all aspects of their lives. With years of business experience, she is uniquely poised and skilled at igniting change at individual and corporate levels in areas including leadership, personal branding and business development. Through her Loving on Me Academy, she provides online courses that empower audacious women to lead, inspire and succeed.
Loving on Me is THE online "inspiration destination" encouraging women to defy their status quo and embrace purposeful, empowered living. For the past six years, through Katrina's example, and via blog posts, videos and a thriving social community, over fifty thousand women have joined her tribe, getting equipped with the tools they need to lead in every aspect of their lives. Affectionately known as LoveLights, the tribe also supports organizations committed to the education, empowerment and well-being of women around the world.
An unusual and inexpensive but highly practical gifts for every occasion, including Mother's Day gifting.
Made in the USA by Earthstone International, they have been featured, in part, on the Today show and Good Morning America, as the safer and more effective cleaning tools that will make everyone's cleaning chores throughout the year easier, whether family, friends, co-workers or significant others: GrillStone,ToiletStone, BathStone, KitchenStone and QuikSand. And they are good for the environment!
Made from recycled glass waste from landfills, these cleaning abrasives give the environment a gift every time they are purchased!
Products also are sold throughout the US at Lowe's, Menard's Home Depot, Fred Meyer, all Kroger stores, Walmartand other places, including Amazon and the Earthstone site: www.earthstoneinternational.com .
1) GRILLSTONE — Wire grill brushes for your grill, oven, etc., are dangerous! The CDC (Center for Disease Control) has a long-standing warning about wire grill bristles after numerous cases where people were rushed to the ER to have them removed. GrillStone is the all-natural alternative.
GrillStone and ToiletStone (below) were both featured on the Gadget Guy segment on The Today Show, and GrillStone on Good Morning America.. It's made in the USA at Earthstone International –https://www.earthstoneinternational.com/cleaning/grill-stone — – using recycled (and specially foamed) glass from landfills.
Good Morning America: Health Alert — Dangers of Using a Grill Brush
https://www.earthstoneinternational.com/news-events/index
​2) ​TOILETSTONE
Your guests are coming for the holidays, but that bathroom toilet with the hard stains has always been a problem. But cleaning it just got easier — and safer: ToiletStone is the new all-natural alternative to toxic bathroom cleansers that can harm family members — and that rarely remove the toilet bowl stains, lime, rust and scale deposits. Best of all it is safe, more environmentally sound than pumice, easy to use — and doesn't pose a poison risk to young kids in the home:
· Every year, 87,700 children alone are treated in hospital emergency rooms — and on average 39 children die every year — after unintentionally ingesting toxic household chemicals like hydrochloric acid. That's why there's always a DANGER warning on these product labels.*
Earthstone also makes these following products to make housework less taxing and easier:
BathStone — ideal for hard water, soap scum, rust, mineral build-up, mold, and mildew. It was also named the #2 best bathroom cleaner by a leading research authority:
http://www.einnews.com/pr_news/366397918/bathstone-named-2-soap-scum-mold-and-mineral-remover-in-top-10-cleaning-product-list-by-leading-research-authority
​
KitchenStone: Cleaning blocks that clean burnt food, rust, and stains from ovens, stoneware, ceramics, glassware, pots, pans, stove burners, and other cooking surfaces.
QuikSand: Sanding blocks to remove paint, smooth wood surfaces like walls, floors and boards and last longer than ordinary sandpaper
Chocolate chip cookies are America's #1 dessert and colorful rainbow desserts are the #1 social media dessert trend.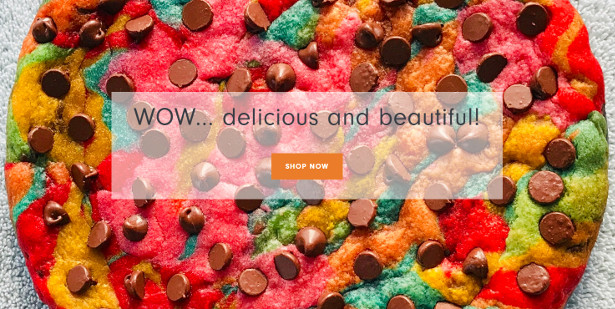 Baked in Color offers the first rainbow and custom colored chocolate chip cookies, delicious and beautiful; what could be better?
Baked in Color chocolate chip cookies make the perfect Mother's Day gift, a special treat for mom, who is always treating everyone else. Brighten mom's day with rainbow colored cookies, or you can customize cookies in her favorite color. Pink? Purple? you name it!
Baked in Color cookies have been featured by countless food influencers and bloggers, in addition to features with Insider Dessert (7 Million Facebook views – one of their most successful segments), Spoon University and Today.com. Last month Insider Dessert featured Baked in Color cookies as the #1 must have chocolate chip cookie. We have a NYC location at TurnstyleNYC and ship to all 50 states.
I am the Founder and CEO of Baked in Color. Please reach out with any questions via email or phone, 917-701-3063. Have a look at what we do via our website and Instagram @bakedincolor. Thank you for your consideration. Best, Julie
Check out our INSIDER DESSERT feature:
https://www.facebook.com/Insiderdessert/videos/1681080632187422/
Baked in Color
www.bakedincolor.com
Facebook: Baked in Color
Instagram: @bakedincolor
Give Your Mom the Gift of Faster Reading
OR
Get Your Mom Up To Speed With What She Reads this Mother's Day
You can also work with the text Valerie sent:

Why not give mom something really enduring for Mother's Day – like the gifts of time and confidence? Include the Rev It Up Reading online speed reading course in your gift guide, help busy Mom's read faster and enjoy more free time. The course trains moms to double or triple their reading speed, read more efficiently and effectively and enjoy the freedom of staying on top of their work, courses or book club selections. Speed reading expert Abby Marks Beale has created an online, on-demand speed-reading course that frees busy people from their reading workload. The course overcomes obstacles to rapid reading and retention created by outdated reading mechanics we learned in first grade. This is the tool success-bound professionals, students, and time-poor moms and dads are looking for to quickly absorb the abundance of online and offline information they face every day. Gift certificates are available, for flexible learning that can be used at anytime.
The course comes in convenient 7-Day, 90-Day and 365-Day versions that address attention, concentration and several strategies that provide immediate, measured improvement in speed and retention. Anyone can obtain a One Day Free Trial of the course, and purchase either an eBook, audiobook or the course. Rev It Up Reading offers many free tools and resources as well.
Access the One Day Free Pass here http://bit.ly/2EZw0O1
More information is available on her website here http://bit.ly/2w4DBpF