MISKIE LONDON. An Ideal Mother's Day Gift. Ulstra Soft Fabrics and light trims for ultimate comfort. Shop Miskie >
YOUTUBE | TWITTER | FACEBOOK | SNAPCHAT | INSTAGRAM | PINTEREST
MISKIE LONDON are a brand that specialises in U.K. designed and manufactured underwear. They use ultra soft fabrics and light trims for ultimate comfort. Miskie are perfect for Mother's Day as all orders come in the MISKIE branded box as standard. Customers can also by now pay later with klarna making it even more convenient. Miskie have excellent reviews on trust pilot and google. Below are images where you will see examples.
Designed and made in the United Kingdom.
Soft cotton and elastane.
Focus on comfort, style and quality.
You can buy now pay later or Slice it in three.
MISKIE LONDON
www.miskielondon.com
Here is how your purchase arrives! Fast & free U.K. delivery!
THERE'S A PERFECT PERFUME FOR EVERY MUM THIS MOTHER'S DAY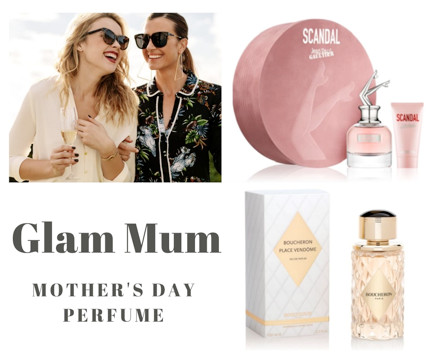 Fragrance expert Jonny Webber, from leading online perfume retailer perfumedirect.com, shares his specially selected perfume suggestions to suit every type of mum this Mother's Day.
Fashionable perfumes for Glam Mums
Classic hard working perfumes for Practical Mums
Fun fragrances for Playful Mums
Grammable gifts for Insta-loving Mums
Smart scents for Working Mums
Fashionable fragrances for a Glam Mum
A beautiful perfume is the ideal Mother's Day gift for a Glam Mum who enjoys the finer things in life. Add a spritz of glitz to your mum's daily routine with a chic designer scent, by one of Europe's leading fashion houses.
Jean Paul Gaultier, Scandal – £55.99 – RRP £63.50, save £7.50
Roberto Cavalli, Florence – £24.99 – RRP £52.00, save £27.00
Chloe, Nomade – £24.99 – RRP £30.50, save £5.50
Boucheron, Place Vendome – £18.99 – RRP £50.00, save £31.00
Perfect perfumes for a Practical Mum
With a busy, hands-on lifestyle, a Practical Mum will appreciate a longwearing perfume that helps to instil calm and will evoke a sense of serenity.
Issey Miyake, Pure – £45.99 – RRP £54.00, save £8.00
Calvin Klein, CK One – £19.99 – RRP £40.00, save £20.00
Kenzo Jungle L'Elephant – £45.99 – RRP £85.00, save £39.00
Prada, Infusion – £49.99 – RRP £75.00, save £25.00
Fun fragrances for a Playful Mum
From brightly coloured bottles to fabulously floral fragrances, playful perfume is a great choice for fun-loving mums this Mother's Day. Choose a fragrance with floral and zesty top notes for a little sunshine, in a bottle.
Jimmy Choo, Flash – £29.99 – RRP £49.00, save £19.00
Clinique, Happy – £16.49 – RRP £34.00, save £17.50
Marc Jacobs, Daisy Sunshine – £47.99 – RRP £57.00, save £9.00
Thierry Mugler, Alien Flora – £29.99 – RRP £42.00, save £12.00
'Grammable' gifts for an Insta Mum
Insta mums aren't camera shy and neither should their perfume be! Whether you go for an instantly recognisable cult classic or an eye-catching design, add an extra sparkle to that Insta-ready dressing table this Mother's Day – no filter required.
Balanciaga, Florabotanica – £36.99 – RRP £44.00, save £7.00
Paco Rabanne, Pure XS – Gift Set – £78.99 – RRP £96.99, save £18.00
YSL, Black Opium – £67.99 – RRP £72.00, save £4.00
Tom Ford, Noir Femme – £52.99 – RRP £58.00, save £5.00
Smart scents for a Career Mum
Show your mum you mean business this Mother's Day, with a perfume that will see her through from 9 to 5 – and beyond. Choose a sophisticated, invigorating scent in a handbag-friendly bottle for a burst of freshness, on-the-go.
Guerlain, Mon Guerlain – £53.99 – RRP £73.00, save £19.00
Elizabeth Arden, Red Door – £6.99 – RRP £18,99, save £12.00
Hugo Boss, The Scent – £32.99 – RRP £50.00, save £17.00
Jean Paul Gaultier, La Belle – £75.99 – RRP £94.00, save £18.00
SGX NYC – www.sgxnyc.com
SGX NYC products were tested and developed in collaboration with Frank Rizzieri, an award
winning NYC stylist, to make sure we brought you a diverse line of products that match the standards of salon brands.
With an unwavering commitment to quality, our products are formulated with the high-quality, vegan ingredients and without the use of harmful chemicals like parabens and sulfates, our texturizers, dry shampoos, and curl enhancers are crafted to transcend your style.
Thicker Fuller Hair – www.thickerfullerhair.com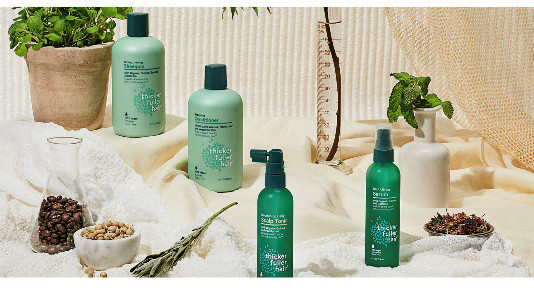 Thicker Fuller Hair® is a naturally-derived hair care regimen for thin and thinning hair. Formulated by an Ayurvedic chemist and licensed trichologist, this 100% vegan solution cleanses, feeds, and repairs hair from scalp to strand.
Down to a T: Bird & Blend Tea Co. offers gift alternatives for Easter and Mother's Day 2020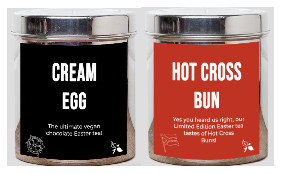 With spring's biggest calendar events well within sight, tea mixologist company Bird & Blend has launched some inspiring alternatives to sugar-infused gifts. The perfect way to indulge without missing out on flavour, its latest concoctions will appeal to brew lovers as well as those seeking something a little different.
After years working in the tea industry, Krisi Smith decided to use her skills to create a range of innovative, top-quality blends. Alongside her partner Mike, Krisi started Bird & Blend Tea Co. in 2013, and now this independent, award-winning company is on a mission to reimagine the Great British brew!
While it's Easter (Sunday 12th April) offerings are all about nostalgia, its Mother's Day (Sunday 22nd March) range focuses on bespoke gifts that are tailored to suit each individual. Chocolate fans will fall head over heels for the company's brand new Cream Egg blend. This drink-able version of the nation's favorite Easter treat is the ultimate vegan and sugar-free alternative, balancing Sri Lankan black tea with cocoa nibs, jasmine blossom, and natural flavourings, for an egg-cellent hit of nostalgia in a mug! Priced at £5.55 for 50g, Cream Egg is available in tea bags and loose leaf.
Making a welcome return for the season is the brand's highly popular Easter Egg Nests tea, which brings back fond memories of baking around the kitchen table! The ultimate wistful brew, it combines Sri Lankan Black tea, cocoa nibs, Japanese Sencha green tea, toasted rice, vegan marshmallows and natural flavourings. Priced at £5.80 for 50g, this beverage has a nutty tang that's enough to transport you back to your childhood!
Another absolute seasonal favourite – Hot Cross Bun – is back with a bang. Priced at £5.80 for 50g, it mixes Rooibos, Sri Lankan black tea, cinnamon, hibiscus, apple pieces, rosehip, orange peel, vanilla and cranberry pieces, conjuring the aroma and taste of freshly baked buns!
As for Mother's Day, Bird & Blend has every woman covered. Offering tailored gifts that are aimed to suit individuals down to a T, you can build your own gift box (from £16.99), by choosing up to four blends, to create the perfect gift for your mum! With flavours including Gingerbread Chai and Morning Kick, there's something for everyone.
Other options include Loose Leaf Tea Gift Packs (from £4.35), in every flavour from Strawberry Lemonade to Honey Bee Beautiful, as well as Tea Experience Bundles (£25) and the World Atlas Of Tea (£20) – Krisi's brand new book!
Founders Krisi and Mike commented: "We're on a mission to make people happy with good brews! Leading the way in tea innovation in the UK, our range blends herbs, flowers, and caramels, for truly unique flavour combinations. For Easter and Mother's Day, people often feel obliged to buy chocolates or flowers, but why not go for a gift that can be tailored to someone's exacting tastes? Plus, tea is a fantastic vegan and low-calorie alternative for those with dietary requirements!"
The perfect 'Self-care' Mother's Day gifts! 'Make Your Own Body Butter & Lip Balm kit' by Me-Time Therapies Geraldine McCullagh… (10% of profits go to medical centre in Ghana & Free delivery with Amazon & Amazon Prime.) Just £20 www.me-time-therapy.co.uk
'Make Your Own Body Butter & Lip Balm kit'
Here are benefits of the kit –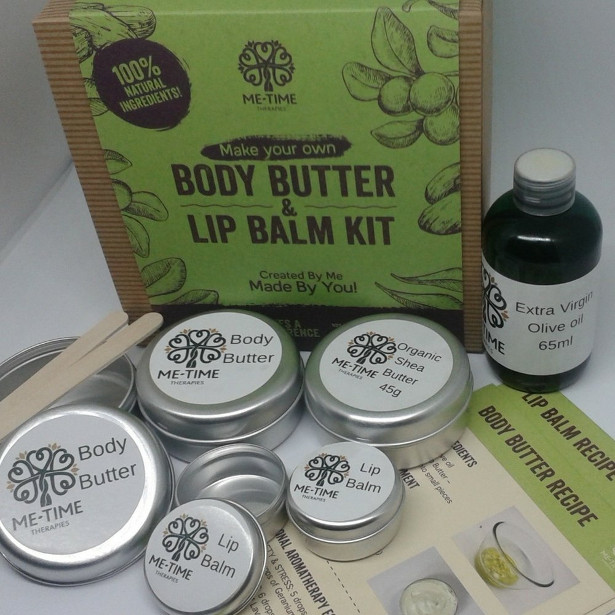 Learn how to make your own Lip Balms and also Body Butters with 100% natural ingredients – nut allergy free /chemical free/no mineral or palm oils
Suitable for Vegan gifts/ vegan skincare as no beeswax is used to make your Lip Balms or Body Butters
If you have sensitive skin or skin allergies, by making your own Body Butter, you can see that you are only using natural ingredients and the Body Butter is also fragrance-free.
Ethical – You can reuse/recycle the box, bottle and tins so you are cutting down on plastic wastage
Creative gift – a fun activity for mother and daughter to do together. They can both enjoy using the natural Lip Balms & Body Butters
Easy to make – Step by step instructions- inc. recipe cards and video tutorials for you
Fragrance-free. Options are provided to add Aromatherapy oils to personalise the Lip Balms and Body Butters.
10% of the profits of the 'Make Your Own Body Butter & Lip Balm Kit' will go towards buying more medical equipment and beds in a Medical Centre in Ghana.
Can be purchased on Amazon Prime – www.amazon.co.uk/Make-your-Body-Butter-Balm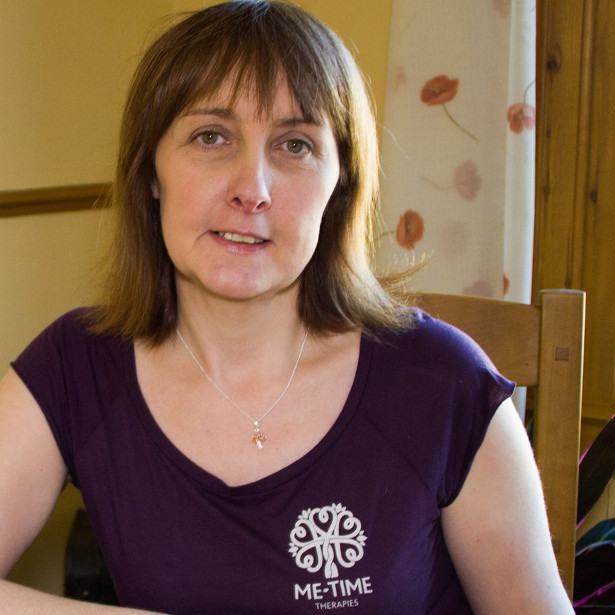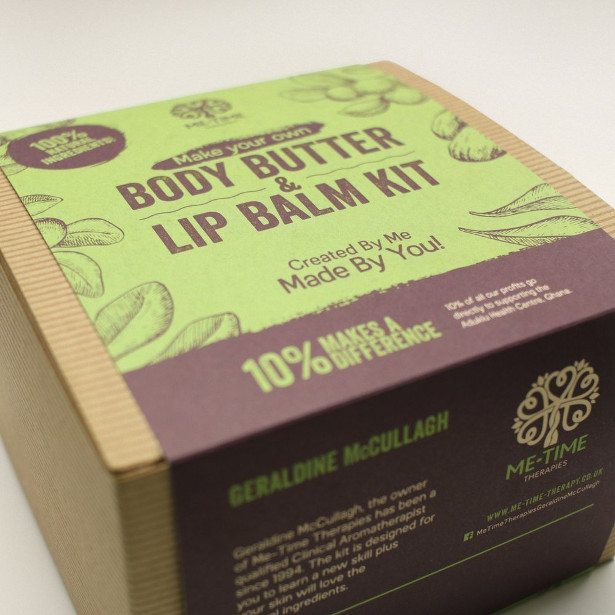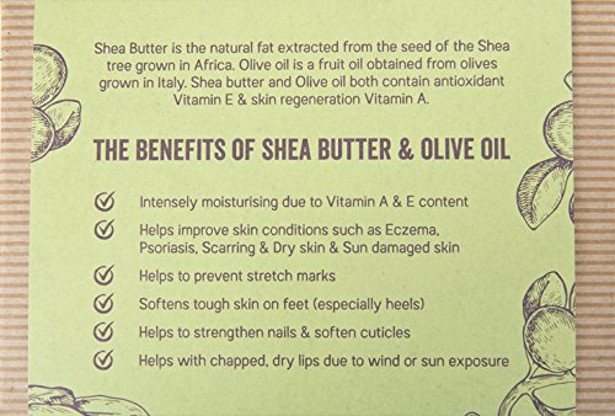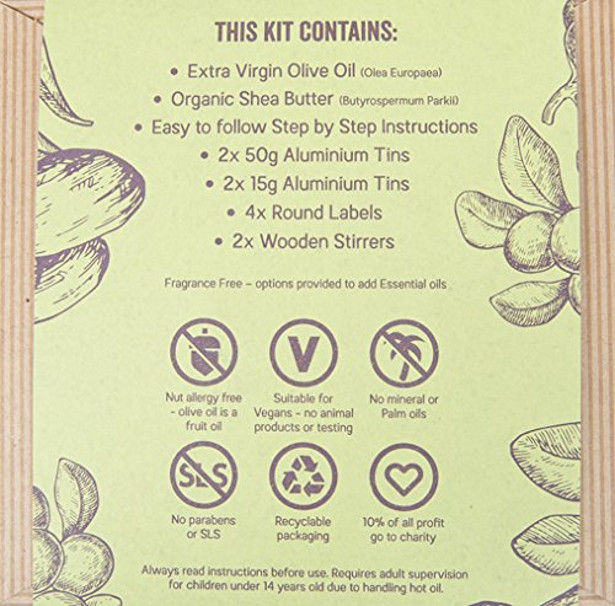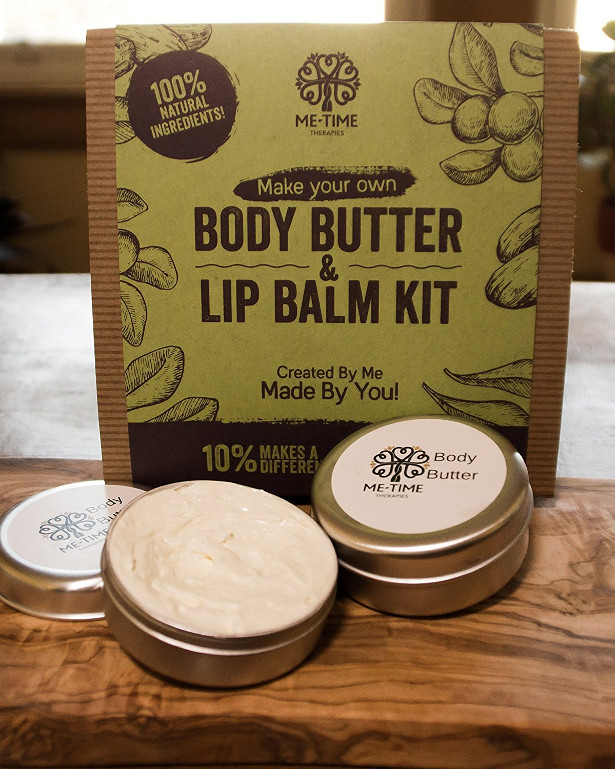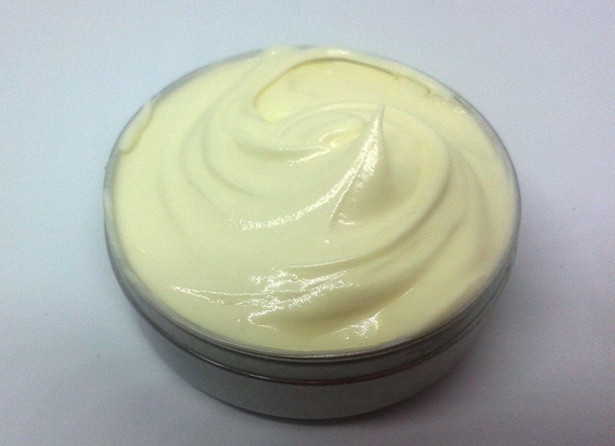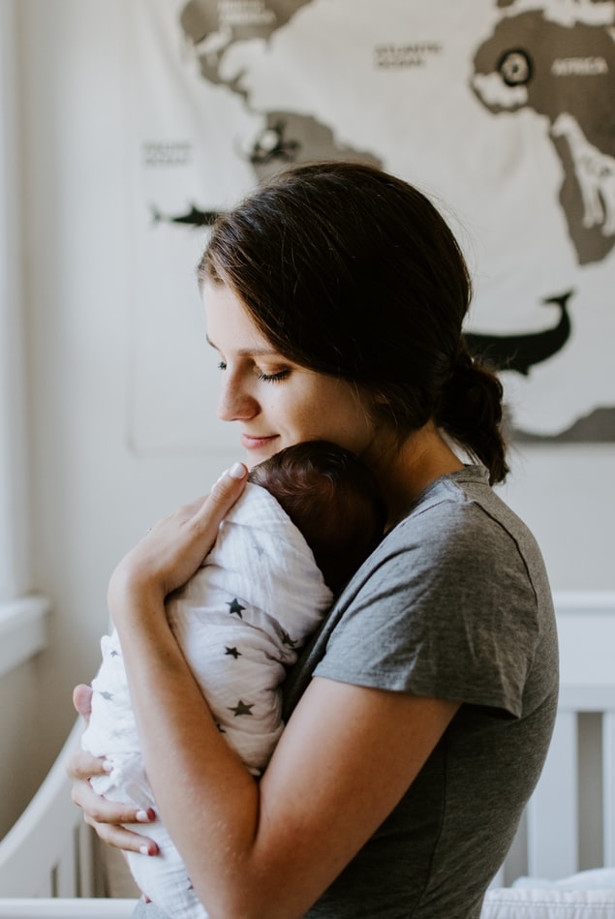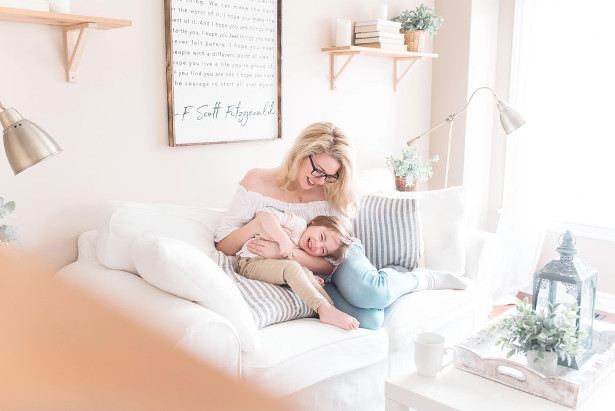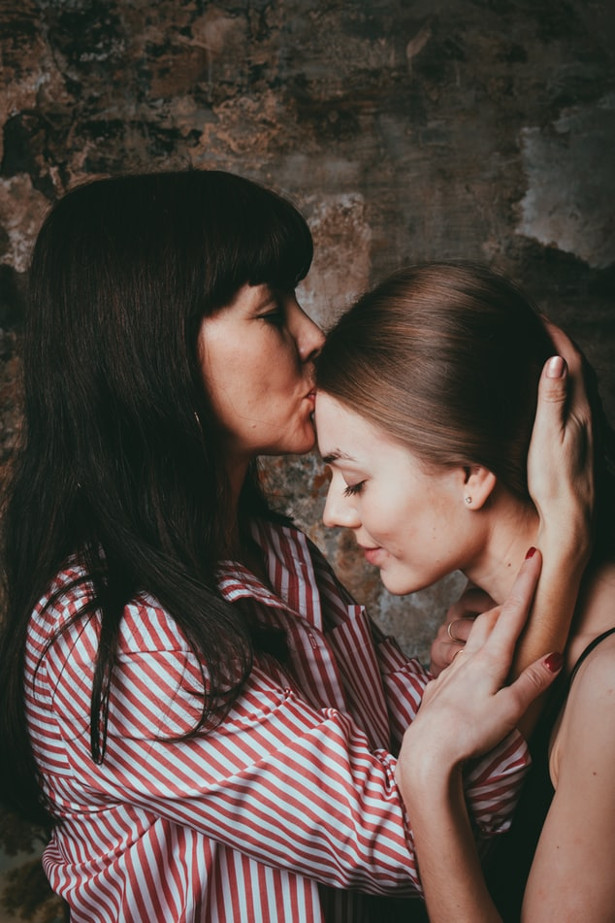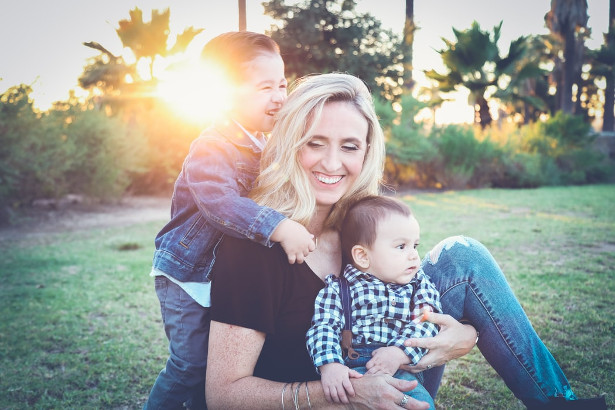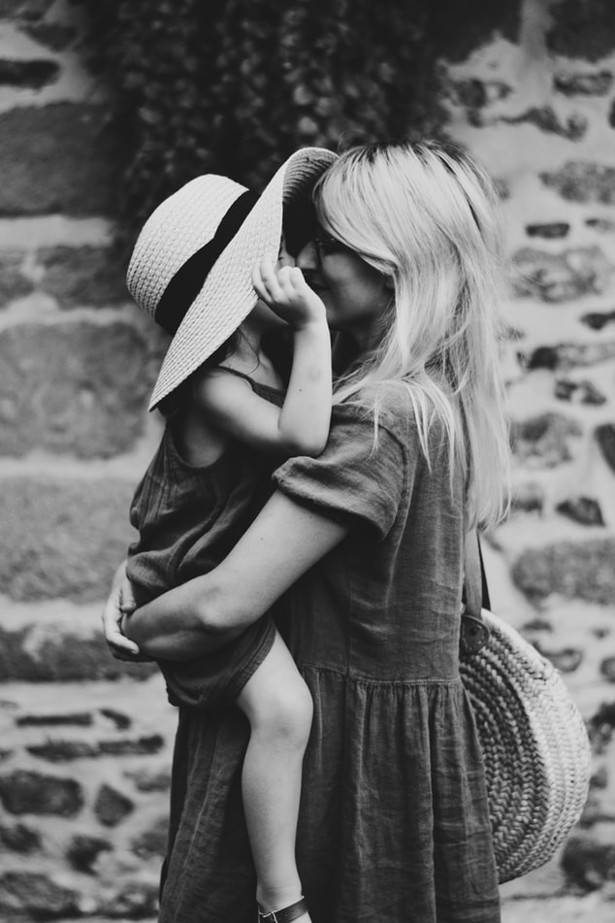 Give the gift that captures Mum's very best moments from her social media accounts ! My Social Book! www.mysocialbook.com
For 40% off the Code is : INTOUCHRU40
TERMS
· 40% off Discount Collection
· One use per customer
· Active from today until 30 Apr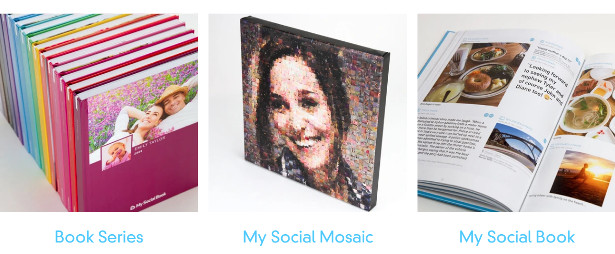 TWITTER | FACEBOOK | PINTEREST | INSTAGRAM
My Social Book is an intuitive web-based platform that lets anyone turn their social media content into real physical books, immortalising a person's Facebook and Instagram memories in seconds and producing a heart-warming gift.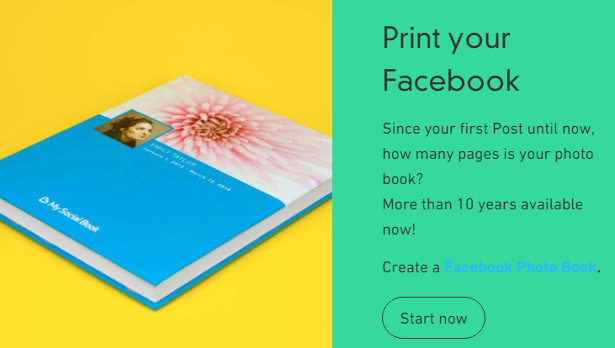 Its algorithm builds your book for you in moments as opposed to facing a blank design and having to populate it yourself… It's not just photos either – videos, status updates and other content!
The cost varies, but a couple years' activity (48 pages) costs approx. £33.
About
My Social Book print all your Facebook & Instagram pictures, likes and Status. Free preview on www.mysocialbook.com
Since 2010
Create a beautiful memory book with your Facebook Life! Pictures, status updates, comments from friends…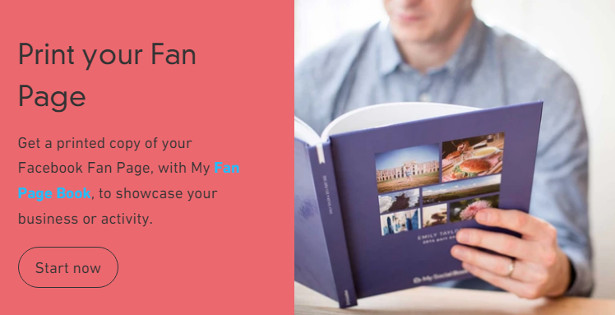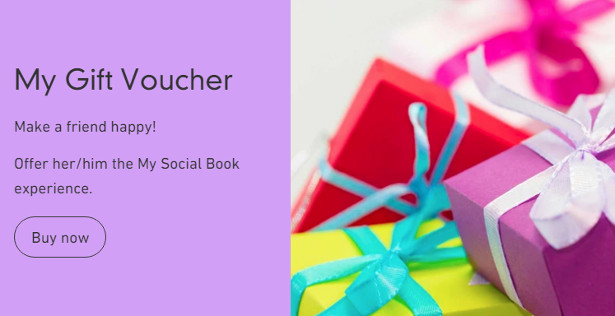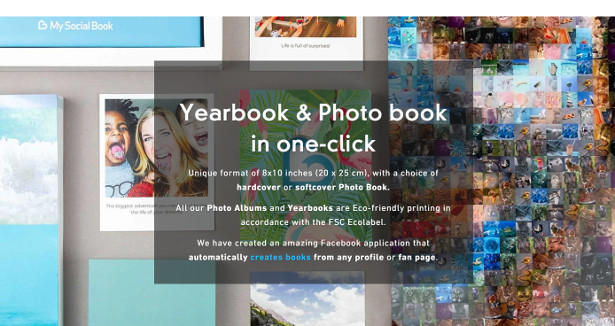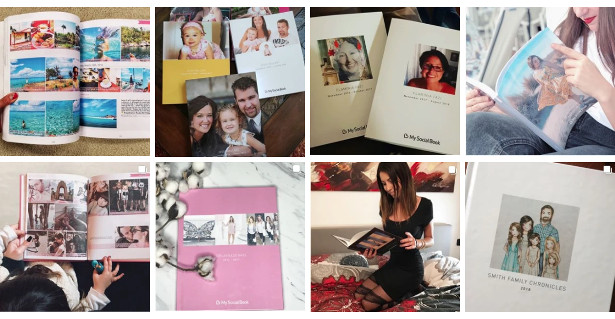 byhappyme.com/uk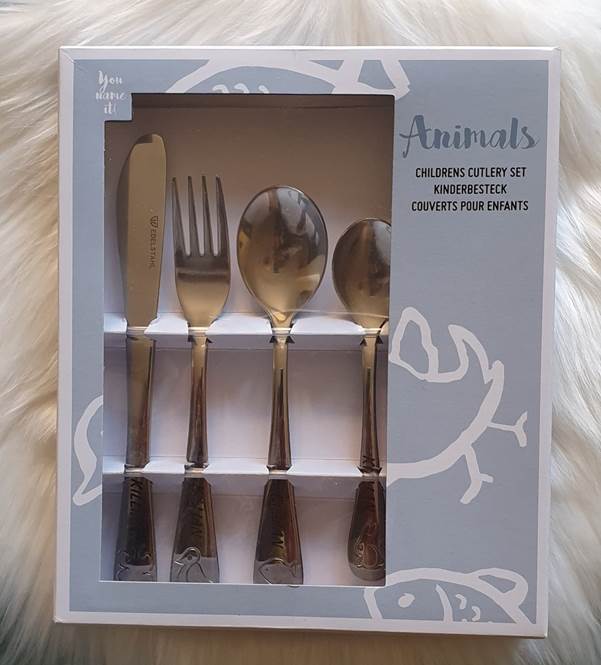 Spa at the Midland, Manchester
A calming sanctuary in the heart of Manchester's city centre, Rena Spa at the Midland provides an opulent urban space for guests to renew and rejuvenate the body and mind. From the sleep chambers to the heated relaxation pool, and the steam rooms to the hanging pod cocoons, guests can expect a beautiful, surprisingly tranquil space in the heart of the city. Spa treatments include an extensive selection of facials, massages, wraps and deluxe spa day packages from Caudalie, as well as a stunning range of therapies by Germaine de Capuccini.
The Just For Her Spa Day at Rena Spa at the Midland is the perfect way to treat Mums to some rest and relaxation this Mother's Day. The package includes; a 25 minute spa treatment of your choice; half-day access to the thermal suite, poolside areas, relaxation suite and private gym; a Champagne Afternoon tea; and a luxury Caudalie gift. The Just For Her Spa Day is available to book from 1st – 31st March and priced at £110pp from Monday to Thursday and at £120pp from Friday to Sunday. For more information or to book, please call 0161 932 4086 or visit www.themidlandhotel.co.uk/spa.
Donnington Valley Hotel & Spa, Berkshire
Surrounded by stunning parkland, Donnington Valley Hotel & Spa is a privately-owned hotel, spa and golf club in the historic market town of Newbury in Berkshire. The hotel's 5 Bubble-rated spa is a light, uplifting space with a list of heavenly treatments, professional therapists and a menu designed to leave you feeling relaxed and revitalised.
Donnington Valley Hotel & Spa has introduced the Me, Myself and I solo spa break aimed at individuals looking for some quality alone time. Perfect for Mums who would love some peace and quiet this Mother's Day, the package is priced at £182 and includes an overnight stay in one of the hotel's spacious Executive Rooms, the choice of any 25-minute treatment, full use of the '5 Bubble' rated spa facilities, a delicious three-course dinner prepared by the hotel's 2AA Rosette restaurant with the option to be enjoyed in-room, an indulgent Decléor gift set and a hearty breakfast before checkout. For more information or to book, please visit www.donningtonvalley.co.uk/spa or call 01635 551199.
The Spa at Carden, Cheshire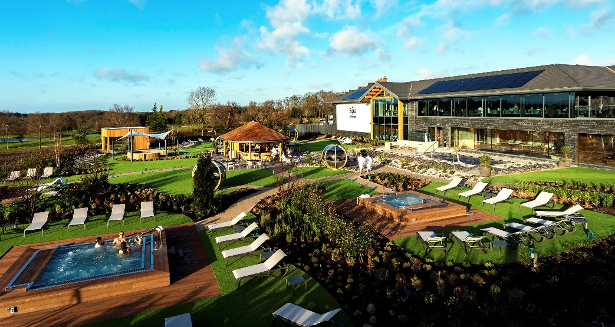 Situated in the 1,000-acre grounds of the privately-owned, award-winning Carden Park Hotel, the new £10m luxury destination spa, The Spa at Carden, is the perfect choice for A house with trees in the background
Description automatically generatedthose looking to treat their Mums to an unforgettable gift this Mother's Day. The 4,500 sqm standalone spa offers opulent facilities inside and out including two large vitality pools, an extensive thermal suite, a variety of soothing relaxation spaces, one of the UK's largest spa gardens, and an all-weather Bollinger Champagne bar. Guests can choose to enjoy the impressive facilities on an indulgent spa experience with their Mums or give her the gift of well-being with one of The Spa at Carden's gift vouchers which are available for spa days, spa stays and in bespoke monetary values.
Afternoon Spa Experience is priced from £105pp and includes, arrival refreshments, use of the Spa Garden and Thermal Experiences between 1:30pm and 5:30pm, Afternoon Tea in Elements Restaurant and a 50-minute Spa Ritual treatment. Indulgent Spa Day is priced from £135pp and includes arrival Refreshments, use of the Spa Garden and Thermal Experiences between 10am and 5pm, a healthy lunch in Elements Restaurant and a 50-minute Spa Ritual treatment. One Night Spa Retreat is priced from £170pp and includes use of the Spa Garden and Thermal Experiences, dinner in Redmond's restaurant, a 50-minute Spa Ritual treatment, overnight accommodation and breakfast. To book a spa break or purchase a gift voucher, please visit www.cardenpark.co.uk/spa.
Titanic Spa, Yorkshire
Titanic Spa, HuddersfieldNestled deep within the Pennines, Titanic Spa, the UK's first and original multi-award winning eco-spa, is a beautifully restored textile mill offering state-of-the-art health and wellbeing facilities. Known as a luxury haven and a firm favourite amongst celebrities, Titanic Spa provides excellent treatments by advanced professionals and maintains a truly unique, peaceful atmosphere. With eco credentials like no other, the spa is dedicated to its zero plastic initiative, has solar panels to generate electricity and uses its own private borehole 100 metres below the earth's surface to provide pure Yorkshire water that is filtered in to the spa.
A visit to Titanic Spa is perfect for environmentally conscious Mums who would love a guilt-free day of pampering, with overnight breaks starting from £129pp including a 55-minute treatment, access to the spa facilities, lunch, dinner, overnight accommodation and breakfast. Gift vouchers can be purchased for specific spa treatments, overnight breaks and spa days as well as in values of £25 and £50. For further details or to purchase visit www.titanicspa.com.
MOTHER'S DAY: Jaisalmer Indian Craft Gin would be an individual gift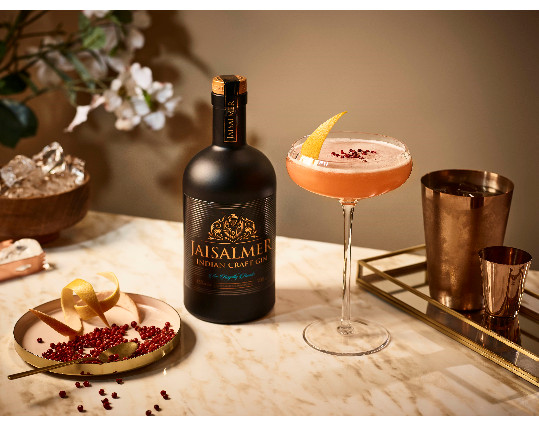 This Mother's Day treat your Mum to Jaisalmer Indian Craft Gin. Triple distilled at one of India's oldest distilleries and handcrafted in the foothills of the Himalayas, Jaisalmer Indian Craft Gin is "the whole of India in one bottle" with a recipe that combines the ancient knowledge of herbs and spices, vibrant juniper berries and hand-picked botanicals from all four corners of India.
A deliciously easy cocktail is The Jaisalmer Peppertini:
Pour 50ml Jaisalmer Indian Craft Gin, 20ml Pink Peppercorn Syrup, 20ml fresh lemon juice and 40ml pink grapefruit juice into a shaker, shake and double strain into a pre-chilled coupe glass. Garnish with a quarter slice of pink grapefruit.
(To make the peppercorn syrup: add crushed pink peppercorns to a simple Monin sugar syrup to infuse).
Jaisalmer Indian Craft Gin is available from thewhiskyexchange.com
RRP: £35.45 for a 70cl bottle
www.thewhiskyexchange.com/search?q=Jaisalmer+Indian+Craft+Gin
Give your mum the gift of memories this Mother's Day with a personalised gift from CEWE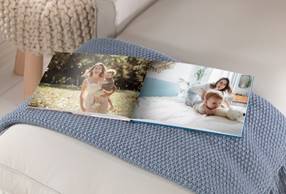 This Mother's Day, go above and beyond and treat your mum to a thoughtful gift that's bound to put a smile on her face. From photo books where you can reminisce on treasured memories from the years gone by, photo mugs that will remind her of you with each brew and wall art that can be displayed and enjoyed for years to come – CEWE has personalised gifts to suit all tastes. Give the most important lady in your life the gift of memories this Mother's Day with a unique and personalised gift she will be able to treasure forever.
Large Landscape Photo Book – our bestseller. 28 x 21cm – Up to 178 pages, from £28.99.
Surprise your mum with a trip down memory lane this Mother's Day with a gift that she'll be able to cherish forever. Compile all of your best memories together in this beautiful photobook and with every page she'll able to reminisce on the happiest moments you've shared. The perfect size for all sorts of stories, it's easy to see why this photo book is a best seller.
Pure Photo Book, from £12.99
Creating a personalised gift filled with mum's greatest memories couldn't be easier with the CEWE Pure Photobook. Simply download the app, select 22 of your favourite photos together, choose the design and add thoughtful text of your choice – all from your phone! When she opens this thoughtful gift on Mother's Day, she's sure to be blown away as she gets to relive those special memories daily.
Small Photo Book – the perfect token gift. 14 x 13cm – Up to 50 pages, from £5.99.
If you're after something smaller or need a gift on a budget that still offers that personal and thoughtful touch – a small photobook is perfect to give your mum this Mother's Day. Choose a handful of your favourite photos and beautifully display them in a way that she can treasure forever.
Photo Mugs, from £6.99
Gift your mum a personalised mug this Mother's Day that will remind her of you with every brew. Choose from a variety of styles and sizes and add a photo of an occasion or moment that means the most – a sure way to brighten her mornings!
Photo Cushions, from £17.99
Make your gift stand out this Mother's Day by taking her favourite photo from camera to cushion. This gift will help to add a personalised touch to any room in her home.
Personalised phone cases From £14.99.
If the mum you're shopping for has always got her phone in her hand – then a personalised photo phone case is the perfect gift. These are quick and easy to make and will remind her of a wonderful memory every time she picks up her phone.
Canvas Prints from £12.99.
This gift is truly unique – a beautiful photo that captures your favourite memory and will look beautiful on display. A canvas print is a gift that your mum can appreciate all year round and will instantly remind her of a happy memory each time she sees it.
For more information about the range of Mother's Day Gifts CEWE have to offer, please visit: cewe-photoworld.com
MAKE YOUR MUM FEEL MAGIC THIS MOTHER'S DAY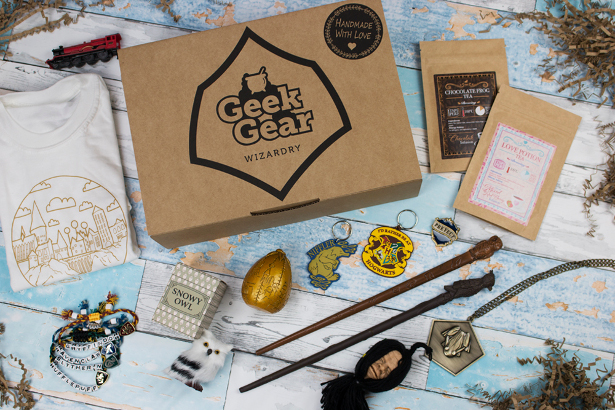 Charm your mum with a spell binding gift from Geek Gear Box this Mother's Day
Gift film and fantasy fanatics the highest quality merchandise from internationally renowned franchises
Mum's make us feel special all year long, so why not show her how much she means to you this Mother's Day with a lovingly curated Geek Gear Box. Filled with official merchandise from some of the world's biggest franchises, its sure to make Mothering Sunday feel magical.
Whether your mum takes her inspiration from Molly Weasley or Narcissa Malfoy choose to gift her something magical this Mother's Day with Geek Gear Box's range of boxes, guaranteed to enchant any film fanatic in your life.
Geek Gear Box is the UK's leading Harry Potter subscription box service, offering authentic and exclusive merchandise each month. Pick from four spellbinding Wizarding World boxes to charm your mum or the CLASSIC box containing merchandise from some of the world's biggest franchises, including Marvel and DC.
What's more, partners can choose between a special one-off box, or opt for a three, six- or 12-month subscription, making Geek Gear Box a year-round gift.
The boxes include:
The GeekGear WIZARDRY
Prices:
One-off: £24.99
12 Month Subscription: £21.99
6 Month Subscription: £22.99
3 Month Subscription: £23.99
The GeekGear WIZARDRY Box contains:
1 x Awesome T-Shirt
1 x Exclusive Print
4+ Other Amazing Wizarding Products!
This Mother's Day, treat your favourite witch to the GeekGear WIZARDRY box, containing magical memorabilia from Harry Potter and Fantastic Beasts, with a promised value of over £50 per box. Each product is authentic and exclusive to Geek Gear Box so mums will find themselves spell bound by their stash. Additionally, gift givers can personalise the box to include their family house colours.
GeekGear WIZARDRY Wearable
Prices:
One-off: £24.99
12 Month Subscription: £21.99
6 Month Subscription: £22.99
3 Month Subscription: £23.99
The GeekGear WIZARDRY Wearable contains:
2 x Awesome T-Shirts
1 x Jumper, Hoodie or Long Sleeve T-Shirt
1-2 Jewellery, Scarfs, Hats and MORE!
If your mum likes to show off her wizarding pride every day, this box makes a great gift! With a promised value of over £45, it comes with a selection of fantastic licenced and exclusive apparel from Harry Potter and Fantastic Beasts. The clothing comes in a full range of children's, women's and unisex sizes, so the whole family can match mum by donning their wizarding attire on Mother's Day.
GeekGear Wizardry Wands
Price:
Monthly: £14.99
The GeekGear Wizardry Wands Box contains:
One beautifully handcrafted wand every month
This magical box contains a different wand and distinctive wand box each month sure to make mum feel like the powerful witch she is! As every magical being knows, the wand chooses the wizard, and the recipient of this box will adore the chance to amass their own collection of wands! This box also contains a card describing the individual aspects of the new wand, including length, core and wood type, detailing its unique abilities and characteristics.
GeekGear WIZARDRY Special Edition
Price:
Every 2 months: £44.99
The GeekGear WIZARDRY Special Edition Box contains:
1 x Exclusive T-Shirt
1 x Exclusive Jumper/Hoodie/Long Sleeve T-Shirt
1 x Exclusive Premium Artwork
3+ Other Premium Products
Is your mum the ultimate Potterhead? This premium box is curated for the Wizarding World superfan and makes the perfect Mother's Day gift for the ultimate Wizarding World fan, containing a promised value of over £80 worth of special surprises. Due to the exclusive and high-quality nature of the box, fans will receive a package full of premium Harry Potter and Fantastic Beasts merchandise every two months. Each item is exclusive and licensed, so you are sure to leave mums feeling impressed with this Mother's Day gift.
The GeekGear CLASSIC
Price:
One-off: £24.99
12 Month Subscription: £21.99
6 Month Subscription: £22.99
3 Month Subscription: £23.99
The GeekGear CLASSIC Box contains:
1 x Exclusive T-Shirt
1 x Exclusive Print
4+ Other Amazing Products
If your mum is a film fanatic, the GeekGear CLASSIC box will make the ideal Mother's Day gift, containing licenced and exclusive merchandise from a selection of iconic franchises with a promised value of over £50. From the latest movie releases to classic franchises and even retro gaming, the CLASSIC box offers surprises to excite your mum, whether you choose to gift just one box or a 12-month subscription.
For further information and to find out about subscription options please visit geekgearbox.co.uk/subscribe
The Vale Resort – fast facts
Background
In 1994, the family-owned retail company Leekes took ownership of the local golf club at Hensol, which they proceeded to develop into the world-class Vale Resort.
The Vale Resort is located in 650 acres of countryside at Hensol, south Wales, three minutes from junction 34 of the M4 and six miles out of Cardiff city centre.
The independent four-star Vale Resort includes a 143-bedroom hotel, 15 multi-functional suite conference facility, restaurants and champagne bar, award-winning golf courses, leisure and sports facilities, and Wales' largest spa.
Many of the Vale Resort's guest rooms include balconies giving views over the golf courses and surrounding countryside. Guests can select from a range of standard, superior and junior suites as well as executive, family and inter-connecting rooms. The resort also provides facilities for guests with special needs. In April 2018, the resort invested a further £500,000 in upgrading 143 bedrooms, from top to bottom.
The Vale Resort has won a host of industry awards including Wales' Best Golf Hotel and Best Resort Spa at the 2019 World Travel Awards. It has retained its AA Rosette awards for its signature restaurant, the Vale Grill, and has retained its Gold Award from Visit Wales for 2017/18.
The Vale Spa
Since opening in 1998, the Vale Resort Spa remains the largest in Wales with 19 treatment rooms and five bespoke relaxation zones.
The Vale Spa was crowned 'Wales's Best Resort Spa' in December 2017, 2018 and again in 2019 at the World Travel Awards.
It has earned itself a coveted place in the first edition of Lonely Planet's Wellness Escapes book, which features 200 top wellness destinations from across the world.
It offers a range of more than 30 traditional and holistic treatments, and is one of only 12 UK spas to offer Clarins' exclusive range of therapies, as well being the only spa in south Wales to offer the British brand of Temple Spa products and luxury treatments.
Temple Spa offers a Mediterranean-inspired collection of massage and facial treatments, which incorporate high quality ingredients to invigorate the mind and body.
Golf facilities
The Vale Resort is one of Wales' top golfing destinations offering two championship courses – the Wales National and the Lake Course. The resort's golf coaching facility is a Ryder Cup Centre for Excellence, with expert coaching and tuition being provided by the resort's resident golf professionals. In 2017, the Resort invested £400,000 into new green keeping equipment to maintain the high standards of the golf courses.
In April 2018, £250,000 was invested in new GPS golf buggies.
The Vale Resort's golfing expertise saw it selected as the official hotel of the Senior Open Championship 2017, hosting some of golf's most revered players – including Bernhard Langer, Colin Montgomerie and Tom Watson.
The resort was named Wales' Best Golf Hotel for three consecutive years at the 2017, 2018 and 2019 World Travel Awards.
Conference facilities
The Vale Resort has 15 state-of-the-art conference, event and meeting suites that can accommodate groups from 10 up to a maximum of 700 delegates.
There are further conference facilitates as part of Hensol Castle (see below).
The Vale Resort also offers a range of incentive and team-building for corporate clients and group breaks, in partnership with Call of the Wild and Wings of Wales. Activities range from canyoning, climbing, abseiling, clay pigeon shooting, falconry and spa indulgence days.
Sporting facilities
The Vale Resort is known for sporting excellence and is the team hotel of the WRU and training centre of Cardiff City FC. It was where the Wales national football team trained and stayed ahead of its successful UEFA Euro 2016 tournament and was also the training base for the British and Irish Lions ahead of their tour in 2013 and 2017. It regularly hosts top-flight visiting sports teams, including Real Madrid, Manchester United, Arsenal and Liverpool.
The Vale Resort boasts a £10 million Elite Sports Academy, a 40-acre development in the resort's grounds, which includes seven rugby and football training pitches, built to FIFA and IRB specifications, an international-size 3G all-weather pitch, a 60m x 50m indoor 3G training pitch, and state-of-the-art weights rooms.
The Vale Resort was also the official Team Base for the Wales and France teams during the Rugby World Cup 2015, one of the most high-profile events in global sport. The French rugby team and officials also occupied 50 rooms at the resort for nine days during the tournament.
In 2017, the Vale Resort hosted Juventas who stayed in the run up to their match against Real Madrid in the UEFA Champions League Final which took place in Cardiff city centre.
Health and racquets club
The Vale Resort's Health and Racquets Club is the largest private health club in Wales with facilities for its 3,000 members and hotel guests, including a 20m indoor pool, sauna and steam room, plus a whirlpool bath, squash and tennis courts and an extensive gym with cardio theatre.
In June 2017, the Vale Resort invested £400,000 in upgrading its gym facilities – the largest refurbishment of the gym in its 18-year history. It installed state-of-the-art digital technology across all machines and added the latest fitness equipment to its cardio and free weight areas.
The leisure facilities also include squash courts and outdoor tennis courts. There is also a supervised crèche, a day nursery and junior activity programme.
For more information about the Vale Resort, please visit the website at: www.valeresort.com
Hensol Castle
The once derelict 17th century Hensol Castle, situated in the grounds, has already been transformed into a first-class wedding and conference destination by the owners of the Vale Resort.
The first phase of the multi-million pound refurbishment of Hensol Castle has introduced conference facilities. This has included the development of the new purpose-built Courtyard Hall, capable of hosting 320 delegates theatre-style and 200 delegates banquet-style. The facilities at Courtyard Hall are complemented by five smaller meeting rooms in the castle itself that can host between 10-100 delegates per room theatre-style.
The basement of the castle is now being converted into a craft spirit distillery, bonded warehouse, gin school and visitor experience as part of its redevelopment scheme. Visitors will be able to distil their own bespoke bottle of gin made to their own specific taste.
Hensol Castle Distillery will produce a range of spirits for commercial sale including entry-level, mid-level and premium-quality gins, vodkas and other spirits including an exciting low calorie, low sugar and low alcohol range. The ambition is for these to be available in local pubs and restaurants as well as major supermarkets, wholesalers and cash and carry outlets.
Hensol Castle Distillery is set to open in Spring 2020.
Craft spirit distillery and flagship visitor experience coming to historic Hensol Castle in South Wales
A craft spirit distillery, gin school, visitor experience, bonded warehouse and bottling plant is coming to Hensol Castle, at the Vale Resort in South Wales, as part of a £7m scheme to bring the castle back into use
The basement of a 17th century, Grade I-listed castle in South Wales will be converted into a craft spirit distillery, bonded warehouse, gin school and visitor experience as part of a £7 million scheme to bring the castle back into use.
The 400-year old Hensol Castle, which has been used as a backdrop in BBC dramas including Doctor Who, Sherlock Holmes and Torchwood and sits in the grounds of the four-star Vale Resort, will become a flagship tourism destination. Visitors will be able to distil their own bespoke bottle of gin made to their own specific taste in our gin school. They will be able to look around the distillery operation, learn about the history of gin and Hensol Castle, discover the ingredients that go into the different gins and enjoy a gin tasting and cocktail bar.
Hensol Castle Distillery, meanwhile, will produce a range of spirits for commercial sale including entry-level, mid-level and premium-quality gins, vodkas and other spirits including an exciting low calorie, low sugar and low alcohol range. The ambition is for these to be available in local pubs and restaurants as well as major supermarkets, wholesalers and cash and carry outlets.
Hensol Castle Distillery is a joint venture between the Leeke family, who own The Vale Resort and Leekes, and the Mallows family who own Bottlers and Distillers Wales. Current Vale Resort directors, Stephen Leeke and Mike Fowler, are joined by father and son team, Andy and Rhys Mallows, to form the new board.
Stephen Leeke, managing director of the Vale Resort, said: "This is a hugely exciting development at the Vale Resort and another critical step forward in the overall redevelopment of the historic Hensol Castle.
"The distillery experience set in the basement of a beautiful Grade 1 listed building will be something totally unique, not just in Wales but globally. It is a key part of our strategy for the re-development of Hensol Castle and its destination restaurant, which will focus on the very best of Welsh food and drink. We're confident the distillery and restaurant will attract local trade as well as national and international visitors, and we will be working closely with Visit Wales, the Vale of Glamorgan Council, and other local attractions to bring new markets to the area. It will provide another compelling reason for tourists to visit south Wales, helping to drive the overall economy of the region."
The distillery is part of a wider redevelopment at Hensol Castle, which has already included turning the once derelict castle into a first-class wedding and conference destination.
The craft gin market is booming in the UK. According to figures from The Wine and Spirit Trade Association (WSTA), there are more than 100 different brands of gin in the UK, with 76 million bottles sold to the domestic market between March 2018 to March 2019, worth £2.3 billion. Combined sales of gin, both home and overseas, have broken £3 billion, and Britain now exports more gin than beef.
Andy Mallows, director of Bottlers and Distillers Wales, said: "I've been working in the alcohol trade industry for most of my life, and it's clear that craft spirits, and gin in particular, are booming – some are even calling it a 'gin-aissance'. Obviously, we want to capitalise on this trend, ensuring our spirits are within an arm's reach of consumers within the Wales market.
"The joint venture has the perfect blend of skills and experience. The Vale Resort provides years of tourism expertise of running one of Wales' preeminent resorts while I have spent 25 years selling global brands such as Budweiser, Bacardi and Jack Daniels, before becoming managing director of Dutch distillery, Toorank. We all complement each other's skill set to create a unique business proposition."
The visitor experience, gin school, and production facility will open in Spring 2020.
Steam Dreams has two evocative and nostalgic trips that are just perfect for treating mothers on Sunday 22nd March.
The first is a day trip, special departure from London Paddington to historic Winchester from £79pp and the other is a Hampshire Coast Cream Tea Tour from WInchester from £49pp, taking in the beautiful views of the South Coast. With allocated seating in vintage carriages, the trains are pulled by magnificent steam locomotives such as the iconic Mayflower, one of only two surviving B1 class steam engines, built in 1948.
PARIS HOUSE LAUNCHES LIMITED EDITION WINTER AFTERNOON TEA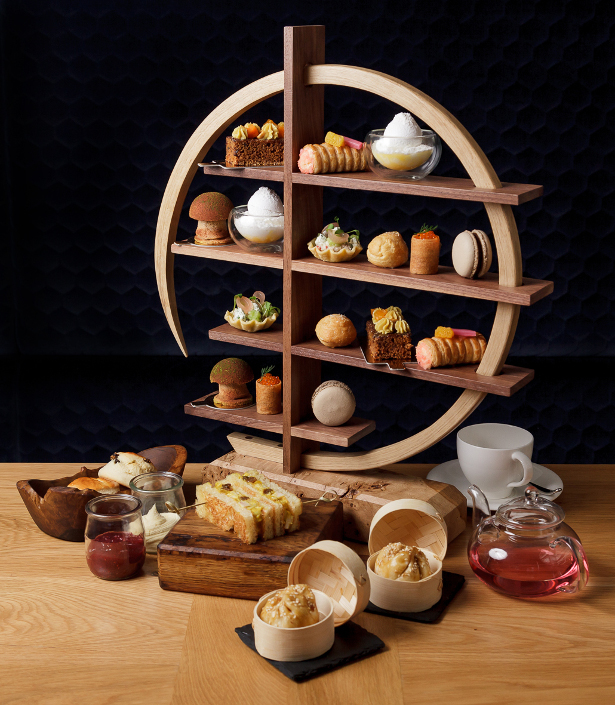 Award-winning chef, Phil Fanning, has announced the launch of a Limited Edition Winter Afternoon Tea at his fine dining restaurant, Paris House, in Woburn, Bedfordshire.
Following the huge success of a trial Afternoon Tea as part of their 5th Birthday celebrations last summer, Phil has opened up tables for Afternoon Tea @ £50 per head throughout January, February & March. It will be served on Thursdays, Fridays & Sundays with a single sitting at 2pm. Two seatings are offered for Mother's Day, 22nd March, at 1.30pm & 4.00pm.
Phil & his wife Claire took ownership of Paris House in 2014 and have built a thriving business. Six course (£55) and eight course (£100) tasting menus are available, as well as an à la carte 'Sentaku' menu. Vegetarian & Vegan versions of all menus are also available.
"Since we took over the business five years ago, we've had a constant demand for Afternoon Teas," says Phil Fanning. "As we are a small restaurant and don't turn tables, it has been a challenge to work out logistics to allow us to deliver this product alongside lunch and dinner services. We've found a way to make it work so we're now testing it further with a view to developing a dedicated Afternoon Tea room if its popularity continues."
Set in 22 acres of stunning deer park on the Duke of Bedford's Woburn Estate, Michelin recommended Paris House is Bedfordshire's best Fine Dining restaurant. Woburn is the home of Afternoon Tea (introduced by the 7th Duchess of Bedford to fill the hours while the Duke was out hunting), so what better way to enjoy a winter's afternoon than with Afternoon Tea at Paris House.
Phil Fanning is considered to be one of the brightest culinary talents and head chefs in the country, commanding a respected standing amongst his peers and critics for innovation and creative use of Japanese cooking techniques to refine and deliver exceptional and unmistakably British food.
This style is evident in the Afternoon Tea on offer; you won't find any curling sandwiches here. Think Duck Bao Bun, Blue Cheese Gougere & a delicious Salmon Tartar Feuille de Brick, followed
by a Rhubarb & Custard Twist, Spiced Date Cake & a delicious Cep Parfait. This is Afternoon Tea with a difference, but fear not, you're still guaranteed scones with clotted cream & jam.
Bookings: 01525 290692 www.parishouse.co.uk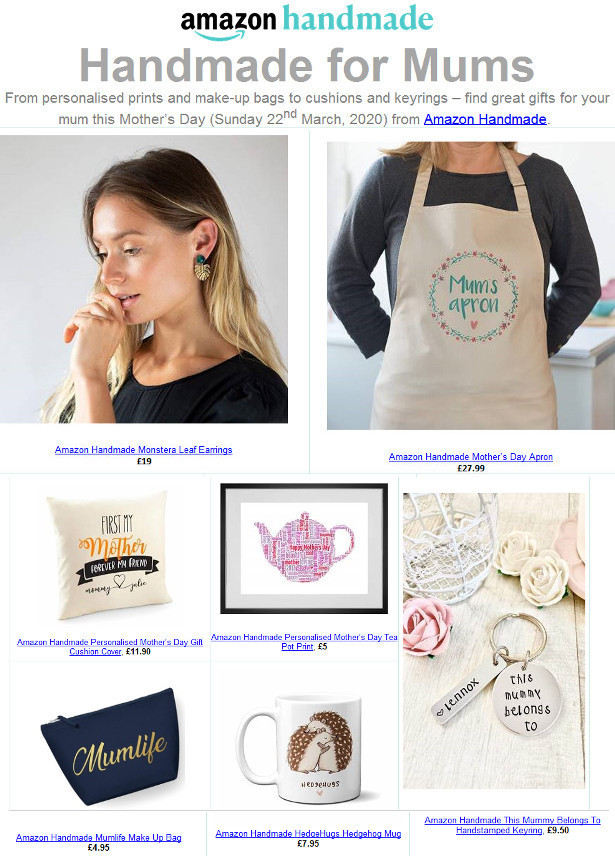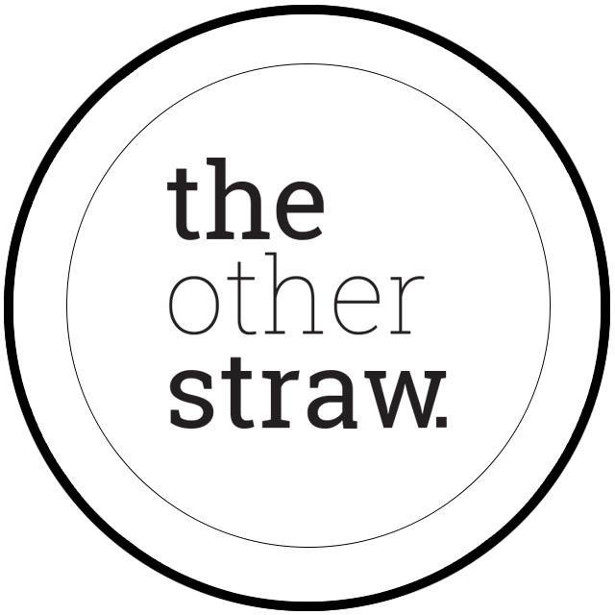 Jamie-Lee and Lennart, are the social impact couple behind theotherstraw.
theotherstraw was founded whilst trying to solve one of the world's biggest challenges; plastic pollution.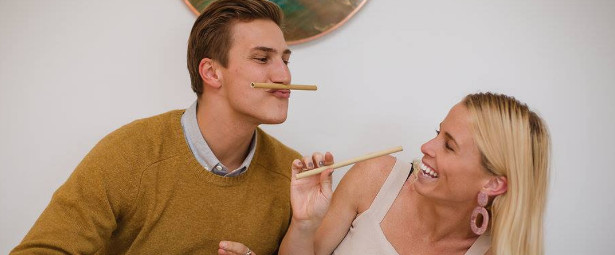 We are stunned with the number of plastic waste on our beaches, throughout nature, in city centres, in oceans and basically everywhere else. Plastic straws are among the top 10 plastic items found in beach clean ups every year and we have seen first-hand the negative impacts the straws were having on marine life and humans all over the world. We had to do something about it.
We are obsessed with ending single-use plastic items. It makes absolutely no sense to get rid of an item within a couple seconds, especially when that item takes minutes to make and then hundreds of years to break down into tiny fractions whilst polluting land, waterways and ultimately ending up in the ocean, continuing its path of pollution. We want to inspire humanity to make more sustainable and ethical decisions. Especially when it is not difficult (at all!) to live more sustainably. We will achieve this one sip at a time.
theotherstraw is a sustainable enterprise replacing single-use plastics straws with reusable, eco-friendly, organic, 100% natural, biodegradable, sustainable bamboo straws.
OUR MISSION
To eliminate plastic straws by encouraging the use of sustainable, reusable straws. We will achieve this one sip at a time.
OUR VISION
A world without plastics.
OUR ESSENCE
At our core, theotherstraw thrives on empowerment, impact and collaboration.
Want to know more? Visit our website: www.theotherstraw.com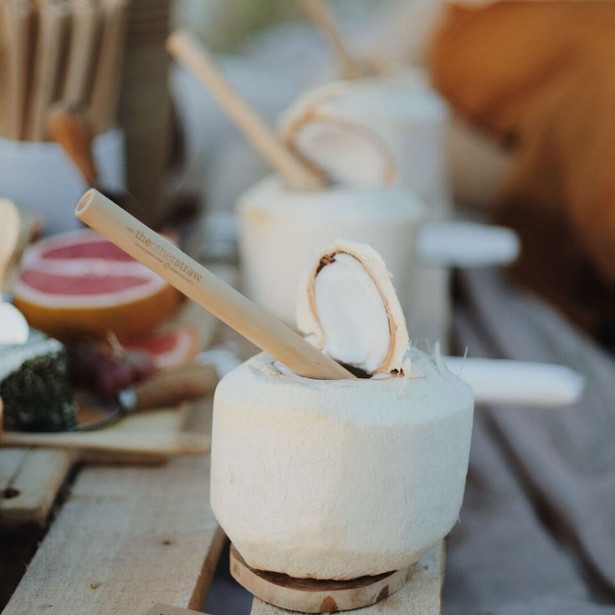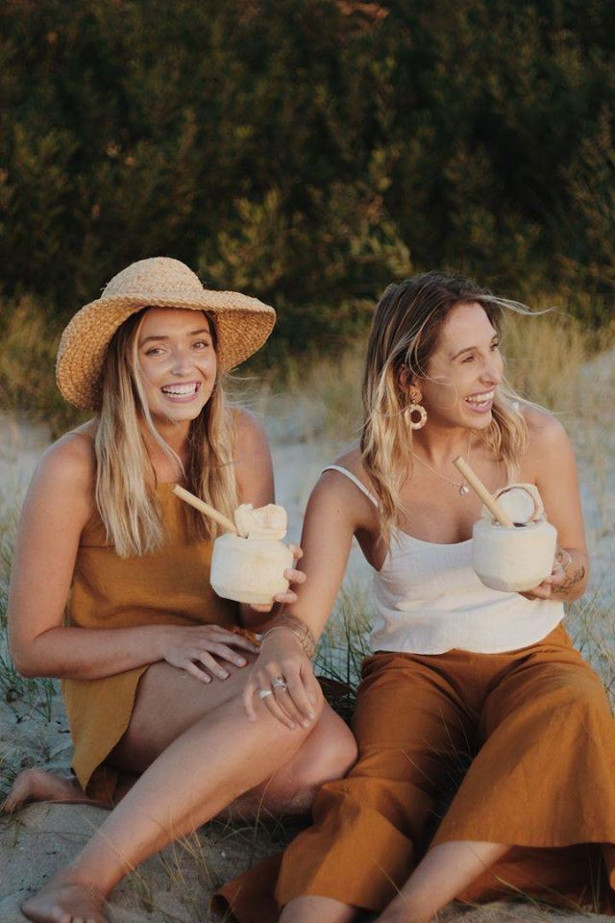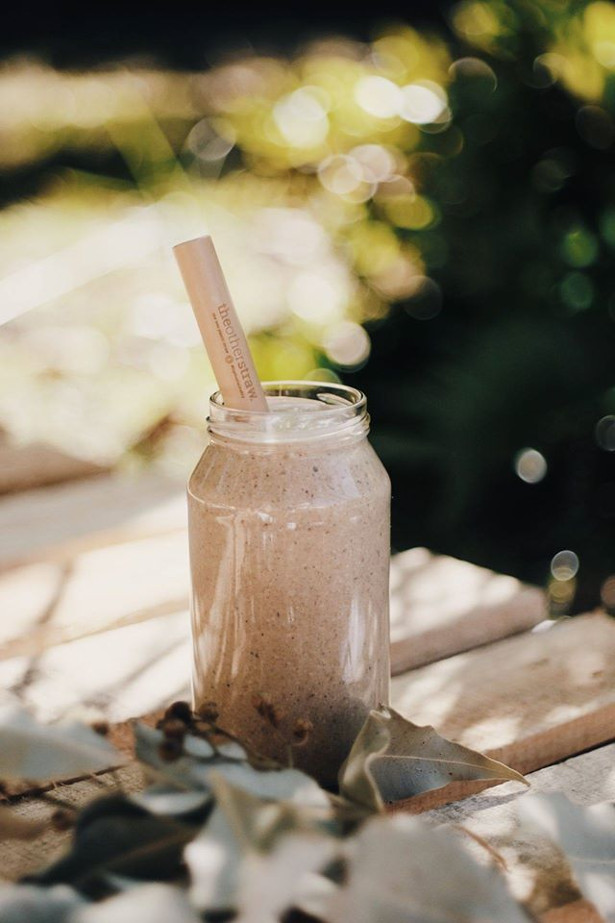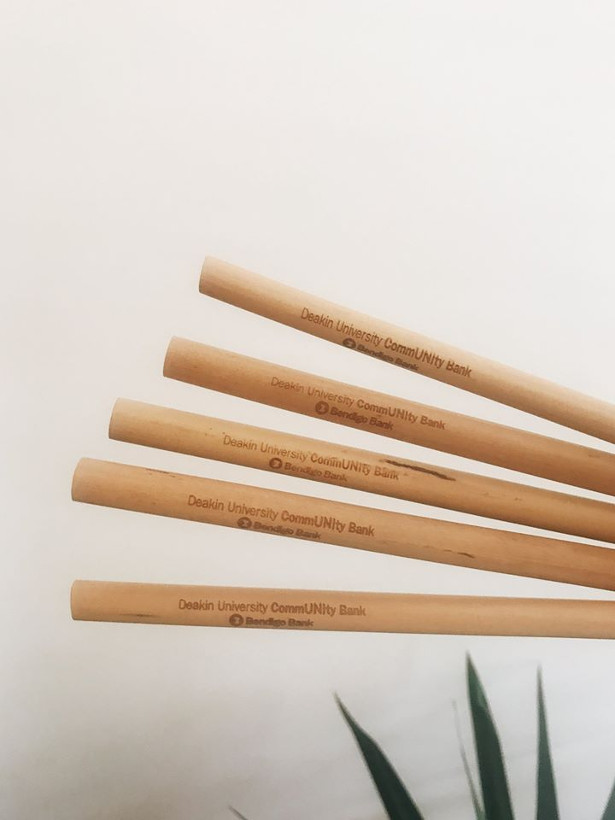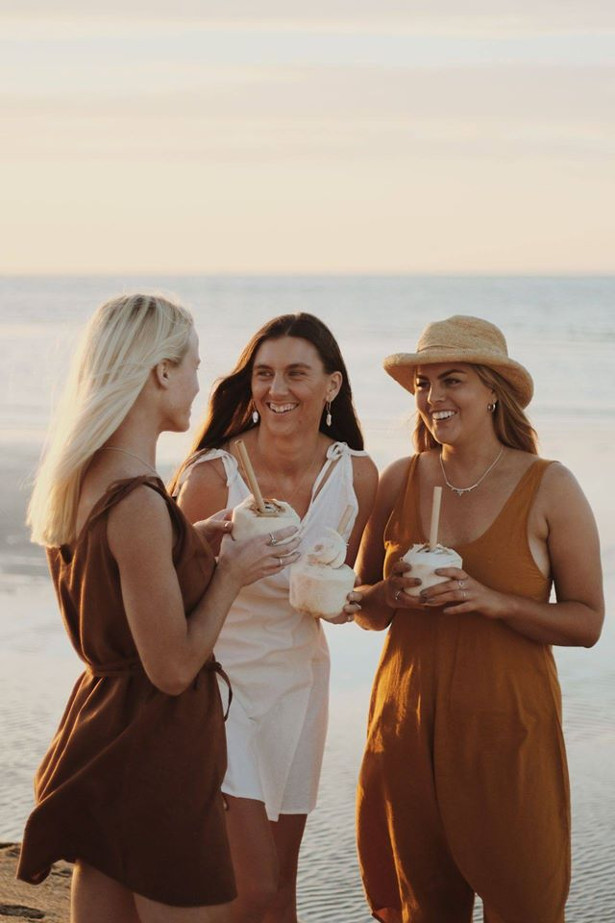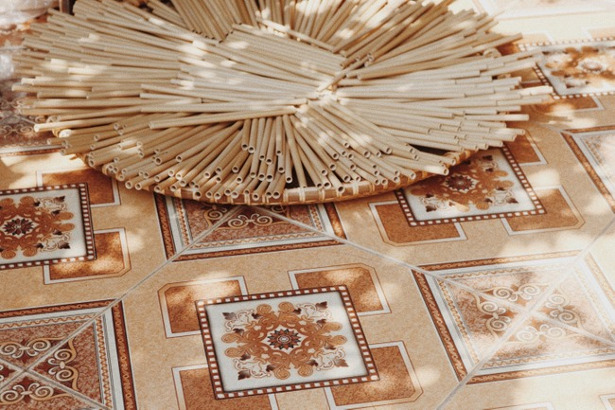 Raw Beauty Boxes
rawbeautyboxes.com/about-raw-beauty-boxes/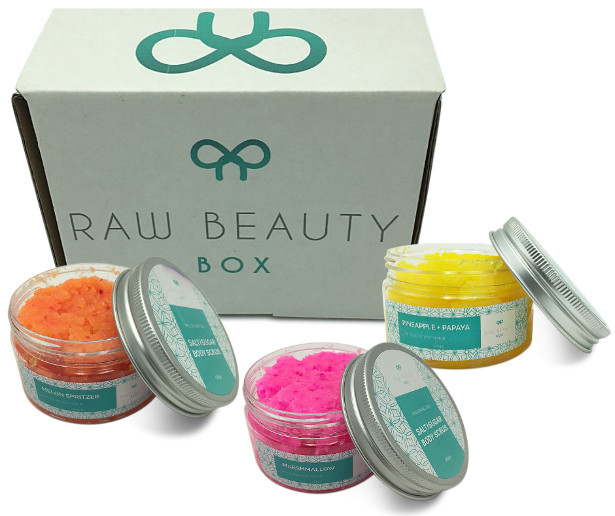 Personalized Wooden Cell Phone Speaker: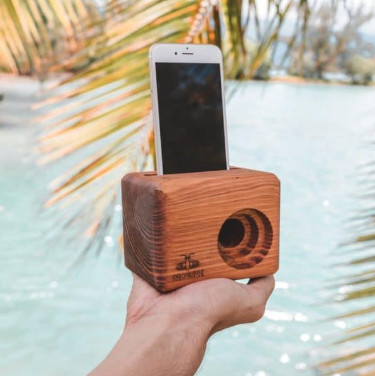 www.themanregistry.com/gift/personalized-wooden-morph-cell-phone-speaker/
Personalized Wooden Wine Trough: www.themanregistry.com/gift/personalized-wooden-wine-trough/
Personalized Backpack Cooler: www.themanregistry.com/gift/personalized-striped-backpack-cooler/
Local Pride Marble Coasters: www.themanregistry.com/gift/handcrafted-local-pride-marble-coaster-sets-black-white/
Personalized Bamboo & Slate Wine Tasting Flight: www.themanregistry.com/gift/personalized-bamboo-slate-wine-tasting-flight/
dinkdesign.com.au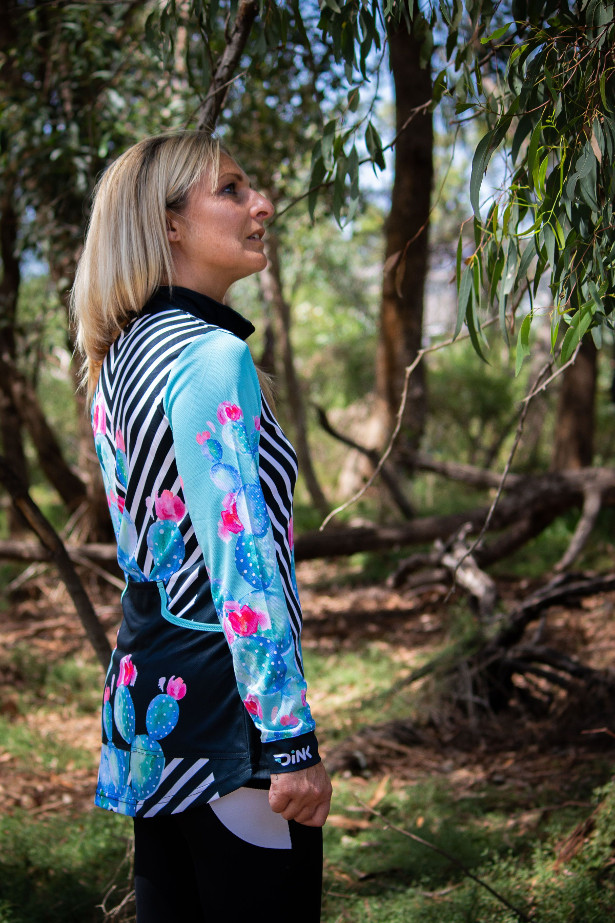 MOTHER'S DAY GIFT GUIDE

If you are working on a Mother's Day gift guide, please get in touch – we would love to put forward suggestions from our fabulous clients!
We have products ranging from gorgeous jewellery and accessories, to homeware and pampering sets.

Launches a sophisticated Provence botanical based rosé gin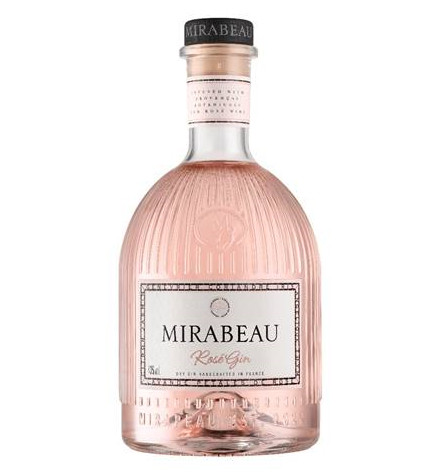 Mirabeau, the innovative, award-winning rosé brand founded by British winemakers Stephen and Jeany Cronk, is delighted to announce the launch of Mirabeau Rosé Gin. Having been awarded gold in the Classic Gin Category at the 2020 World Gin Awards, this is a sophisticated gin with a category redefining spirit.
Made with the beautifully scented grape alcohol extracted during the dealcoholisation process producing Mirabeau's new lower alcohol rosé, Forever Summer, Mirabeau Rosé Gin stands out in the growing pink gin category. Inspired by the abundance of botanicals growing wild on their wine estate near Saint Tropez and living in an area steeped in the history of world-famous perfume trade, the Cronk's set out on a new journey to create a truly unique and original gin. The result of many months of trials is this beautifully sophisticated, small batch, rosé infused gin to reset the benchmark for the pink gin category.
Unlike many of its counterparts, Mirabeau Rosé Gin is a true gin with juniper being a dominant component. The delicate signature flavours come from traditional distillation with no need for sugary additions. Mirabeau has used grape-spirit as its base, with its award-winning Classic Provence Rosé as an element in the distillate. Botanical ingredients, precious to any Grasse Perfumer, add further aromatic layers and delicious complexity. The result is a pale pink gin, with a unique style, bringing a burst of Riviera aromas to captivate the increasing numbers of gin lovers worldwide.
At the heart of the recipe is Mirabeau's renowned commitment to quality and consistency. Just as you can't make a great wine with average grapes, Jeany and Stephen see the quality of the botanicals and grape spirit as key to the success of Mirabeau's Rosé Gin. Mirabeau sources its base botanicals from the best suppliers around the globe and this core is then enhanced by the judicious addition of accent plants unique to the Riviera. For these, Mirabeau work hand in hand with local growers and foragers to ensure the standards of quality and consistency are never compromised.
Mirabeau Rosé Gin is 100% naturally flavoured, gluten free and handcrafted in France. Mirabeau Rosé Gin launched exclusively with Waitrose & Partners just in time for Valentine's Day and the retail price is £35.

2020 collectable coins a perfect gift this Mother's Day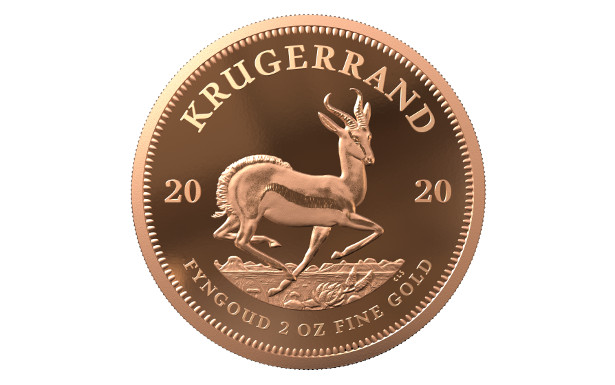 The South African Mint a wholly owned subsidiary of the South African Reserve Bank, can help lighten the gifting burden.
Collectors of The Big 5 series can now add the new Rhino coin to their collection. Issued last year, the Big 5 series, is a biannual coin program and coins featuring the lion & elephant were launched in the inaugural year. The coin range consists of a Brilliant Uncirculated (BU) quality coin struck from 999.9 fine silver and a proof quality version of the same, the latter only available in a double capsule set.
For those not lucky enough to have seen a rhino in the wild, the reverse should be of particular interest. It features two halves of the face of the rhino and when two coins are placed next to each other, a complete close-up image of the face of the rhino can be seen. When multiple coins are placed next to each other, a herd of rhinos is formed.
The range also includes a 24ct 1oz proof gold coin, a 1oz proof platinum coin as well as two combination sets – the Big 5 Rhino 1oz proof silver Ag 999 and Krugerrand privy marked 1oz proof silver Ag 999 set and the Big 5 Rhino 1oz 24ct proof gold and Krugerrand privy marked 1oz 22ct proof gold set.
The 2020 1oz Silver Natura features the Coelophysis Rhodesiensis, a diminutive, bi-pedal carnivore.
The iconic Krugerrand is available in 1oz and 2oz, in both gold and silver, in bullion and proof quality as well as in more affordable fractional sets.
The recently launched SA25 Celebrating South Africa circulation coins, are also available in a gift set. The set contains all the six coins, uncirculated, and speaks to the rights as enshrined in the South African Constitution. Designed by some of SA's young and talented artists, the coins carry the "idea of freedom" as visioned by born frees.
The coins can be purchased from the Mint's retail store in Centurion or online at www.samint.co.za/order-form/
Gifts that give this Mother's Day
Helping to stitch a sustainable future

Stitch Sainte Luce is a women's Cooperative in Madagascar, supported by the charity SEED Madagascar, which has taught embroidery, as well as business skills in maths, sales and English language, to over 100 women, so that they can produce and sell the products to help bring an income to families in the poorest country in the world, where almost 80% of the population lives on less the $1.90 per day Stitch Sainte Luce has brought much more than an income stream to the women involved in the project and the craft skills they have learnt have also helped to empower them and given them hope for the future.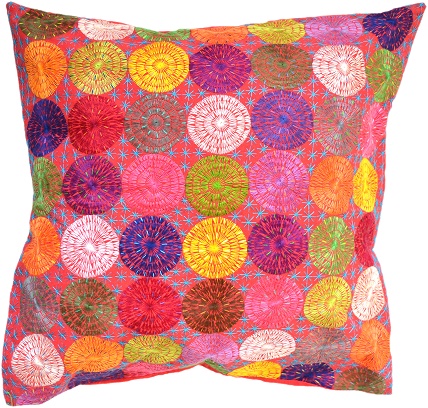 The women have always been encouraged to develop their own style, rather than being pushed towards Western designs, helping to build their self-confidence and allowing them to progress as artists. Many of the women are exceptionally creative and through collaborative pieces, where several women work on the same article, the Cooperative produces highly detailed and delicate pieces of artwork that are desired by a whole range of customers – from interior designers, schools, African collectors, fellow embroiderers and artists.
The result is that these women not only
now create one of a kind pieces of art, but have built a closer women's community, have closed the gender income gap within their households and have established lifelong skills that ensure financial stability.
Each of the products that is produced by Stitch Sainte Luce is one of a kind and every item is unique.
Above is an example of one of the beautiful cushion covers on sale and products that can be bought from the Cooperative's website –
www.stitchsainteluce.org, where you can also learn more about the project and the women involved.
Honey Bunny Lashes
Cruelty Free VEGAN Eyelashes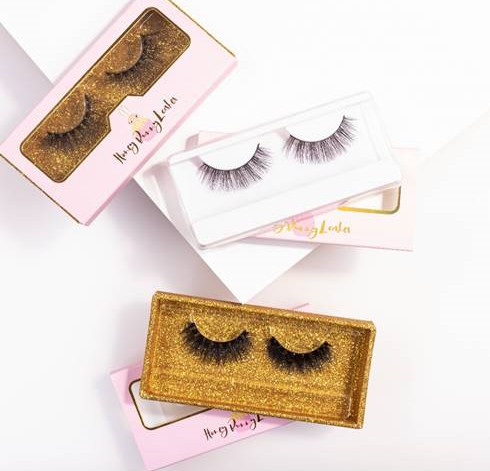 Honey Bunny Lashes is the UK's first fully vegan and cruelty free luxury lash brand. High end, super high quality lashes – that are the closest thing to mink without being mink.
These gorgeous lashes are stacked and layered and have tapered ends to mimic the natural makeup of fur. The glue is non-animal tested and suitable for vegans meaning no animal ingredients are used. The glue is tested using high tech software that analyses the components to eliminate the need for animals.
This exciting new brand has been created by passionate vegan and lash lover Lia Ludlow, 12 years vegan and 20 years meat free.
Animal lover Lia, 34, and grew up in a mostly vegetarian family who rescues animals, from pigeons to ferrets and goats, horses, donkeys, snakes, parrots, geese, chickens, rabbits cats dogs guinea pigs and chinchillas!
Lia says;
"I started this brand as mink lashes seemed to be taking over the beauty industry and I was never at ease buying lashes from businesses that supported the mink fur trade.
It was hard to find non animal tested glue, and most faux mink lashes were a bit boring! I wanted the long, fluffy fullness of mink lashes … but without harming animals.
I had a collection of over 100 false eyelashes and had owned three previous businesses when I started Honey Bunny Lashes, and I knew I had to combine my passions of entrepreneurship and veganism, with my love of high end, luxury products for everyone to enjoy."
Honey Bunny Lashes is brand new starting up in December 2019 and the aim is to bring cruelty free vegan glamour to everyone – saving animals as well as helping lash lovers to look and feel amazing!
Honey Bunny Lashes start at £10 with free glue with every purchase. These long lasting lashes can be reused up to 25 times making them super long lasting.
Eyelash extensions can cost between £50 to £200 – with sometimes ladies feeling uncomfortable to leave the house when their lash technician isn't able to fit them in!
As well as much more affordable Honey Bunny Lashes are easy to fit yourself and at a time that works for you.
###
www.honeybunnylashes.com
www.facebook.com/honeybunnylashes
www.instagram.com/honeybunnylashes
The Mother of All Gifts!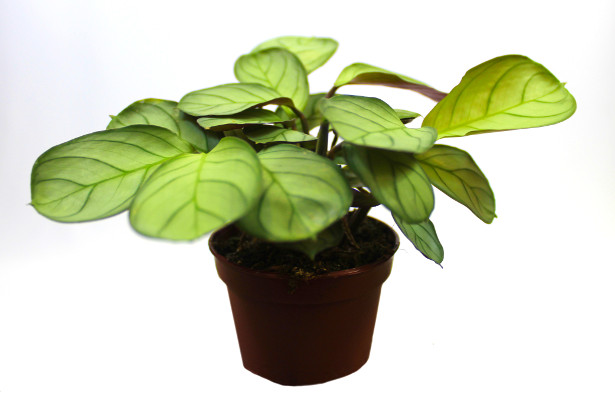 Houseplants are the gifts that keep on giving this Mother's Day – Sunday 22nd March
Outlasting a bunch of flowers – by years – houseplants are a perfect gift for mum and now you can choose from a great selection online at houseplant specialist, Root.
With plants to buy with pocket money, plants to purify the home, beautiful plants requiring little maintenance and namesake plants, there's a houseplant for every type of Mum at Root.
'Pocket Money Plant' – Ctenanthe Amagris (£3)
This 'pocket money' houseplant is only £3 making it the ideal plant for young children to buy for mum. With its attractive silver-green, oval leaves and dramatic green herringbone pattern with purple underside, it is often called the 'Prayer Plant' because its leaves are erect at night and flat through the day.
The Peace Lily (£8 or £18)
The Peace Lily will not only brighten up mum's home – especially when its majestic leaves bloom in Spring – but it is also an impressive air-purifier and makes for a healthier home by giving us more oxygenated air and filtering out harmful toxins.
It's the perfect plant for beginners too, so if mum isn't green fingered or isn't used to having plants, it's a fantastic choice – there are two size options too!
Ficus Elastica Rubber Plant (£12)
Commonly known at the Rubber Plant, the Ficus Elastic is a popular, ornamental plant with big, dark green, shiny and leathery leaves that emerge from a bright red protective sheath. Tough and low maintenance, they can grow to one foot tall where they will look great as a centrepiece on mum's table or over three feet tall where it will look fantastic standing proudly on the floor.
Mother of Thousands (£15)
The Saxifraga Stolinifera, or aptly named Mother of Thousands, is part of the Saxifragaceae family and is native to Asia. Although it looks similar to Begonia and Geranium, they are not related. Saxifraga puts out stolons – creeping runners that take root to form new plants – which grow cute little plantlets. The leaves are kidney shaped and furry. A plant with personality that mum will love!
Calathea 'Crimson' (£21)
With stunning vivid pink markings through the centre, this eye-catching plant with its large, rounded leaves that mature to a deep red-purple around the edges, is sure to be a hit with mum on her special day and beyond. It has exotic foliage, which takes a little more care … but the Calathea Crimson is so striking it makes it all worthwhile!
Lisa Needham, founder at online houseplant specialist Root said: "Houseplants are an eco-friendly and beautiful Mother's Day gift, they can last for years as well as purifying the air around you, making a fresher and healthier environment for everyone, not just mum!"
Grounded launches new CBD and Hyaluronic Acid Face Serum – exclusively available at Amazon, Holland & Barrett & Zalando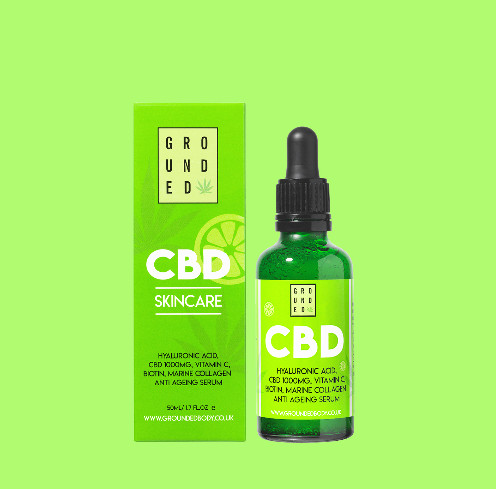 Introducing the CBD and Hyaluronic Acid Face Serum from Grounded – the new launch contains the powerhouse ingredient CBD. As a trending ingredient within the beauty industry due to its anti-inflammatory properties and antioxidant effect, this serum works to diminish fine lines and wrinkles, as well as counteracting free radical damage.
With added Hyaluronic Acid, Aloe Vera, Hemp and Sunflower Oil, this beautifully silky serum revives dull skin, regulates oil secretion to prevent breakouts and blocked pores and firms and tightens the skin for a rejuvenated appearance.