Aqua-Aston Hospitality
Cyber Monday special

With nearly 50 full-service resorts, stylish boutique hotels, resort-condo and comfortable budget properties to choose from across the Hawaiian Islands, Continental U.S. and Central America,Aqua-Aston Hospitality will be promoting our best sale of the year on Cyber Monday (Nov. 27), offering vacationers a 20% discount on all bookings. There is no minimum length of stay and all properties and room categories are eligible to be reserved at a discounted rate with travel dates from Nov. 25, 2017 to Dec. 31, 2018.
Some of the best nightly rates to be had include:
Oahu
Lotus Honolulu at Diamond Head – from $160
Aston Waikiki Beach Hotel – from $175
Aqua Ohia Waikiki – from $75
Aqua Palms Waikiki – from $98
Aqua Bamboo Waikiki – from $108
Maui
Aston at The Whaler on Kaanapali Beach – from $255
Aston Mahana at Kaanapali – from $231
Aston Paki Maui – from $111
Kauai
Aston Islander on the Beach – from $124
Aston at Poipu Kai – from $135
Island of Hawaii
Aston Shores at Waikoloa – from $154
Continental U.S. & Central America
Tuscana Resort Orlando by Aston (Florida) – from $123
Aston Lakeland Village Beach & Mountain Resort (California) – from $95
Crocodile Bay Resort (Costa Rica) – from $135
We're encouraging folks to sign-up for our complimentary A-List Insider Program beforehand to receive early access to our Cyber Monday sale and also receive the best selection of inventory at preferred dates. All you need is an e-mail to sign-up and will instantly unlock access to a multitude of exclusive benefits such as special rates, complimentary room upgrades, welcome amenities and more.
Global Sporting Equipment Leader | SPALDING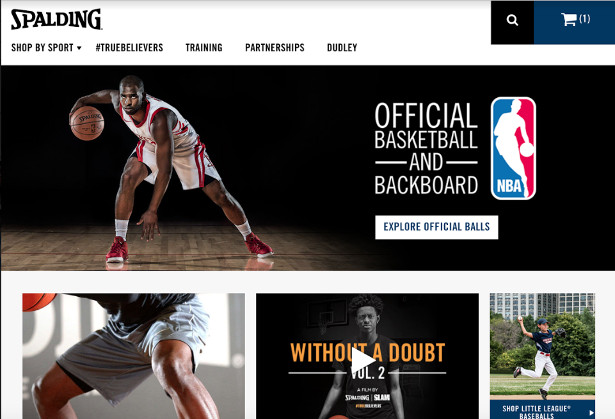 Now through the end of the year, Spalding.com revamped their online brand experience and search tools and will be offering a variety of promotional offerings for their top holiday gifts ideas (Black Friday and Cyber Monday) including:
* Official NBA Game Balls
* 180 Over-The-Door Hoops
* TF-1000 Platinum ZK Basketball
* Training aids
NOVEMBER
All Month Long: $30 off the Official NBA Game Ball
All Month Long: 20% off 180 Degree Over-the-Door Unit
Black Friday:
Black Friday: 20% off all Training Aids
Black Friday: Free shipping w/ no minimum purchase amount for all purchases on Spalding.com
Cyber Monday:
Cyber Monday: 20% off all Training Aids
Cyber Monday: Free shipping w/ no minimum purchase amount for all products on Spalding.com
DECEMBER:
All Month Long: 20% off Trend Series Basketballs
All Month Long: $30 off the Official NBA Game Ball
All Month Long: Buy a TF-1000 ZK Basketball and get free Spalding Handle Sleeve
Grand Velas
The "Beyond All-Inclusive, Beyond All-Compare" Velas Resorts offer discounted rates and special perks for bookings on future travel for Black Friday and Cyber Monday. Whether guests are looking to arrange a festive escape, plan a special holiday for 2018 or snap up a spontaneous last minute sunshine break, travel offers include up to 50% off rates. Additionally, spa credits, discounts in the boutiques, airport transportation, suite upgrades, unlimited golf, up to two kids complementary, and more are included at select resorts.
For full details on Velas Resorts' Black Friday and Cyber Monday sale, visit https://www.grandvelas.com/.

The Flowered Life has handmade natural skin care products that are organic. Please use the coupon SMILEMORE17 on Cyber Monday for 20% off your entire order! Feel free to use any photo from the website.
www.thefloweredlife.com

This is a Black Friday and Cyber Monday deal that Rugby watchers might be interested in!
Private Internet Access VPN Black Friday and Cyber Monday deal (valid 11/24-11/27). Instead of our normal price of $39.95 per year, users can signup for 3 years for $89.95.
The link is here: www.privateinternetaccess.com/pages/pia-3yr-deal

PAIR EYEWEAR LAUNCHES KIDS GLASSES WITH EASY-CHANGE MAGNETIC FRAME DESIGN
Kids can independently switch up their look with five base frames and 50 additional top frames

NEW YORK, NY – October 25, 2017 – Today, Pair Eyewear launches customizable prescription and non-prescription glasses and sunglasses designed specifically for children. The e-commerce company for interchangeable eyewear was created by Stanford graduates, Sophia Edelstein and Nathan Kondamuri, along with Lee Zaro, former head of product at Warby Parker.
Pair eyeglasses are made up of redesigned base frames that have a magnetic mechanism allowing children ages six to 14 to interchange their front, top frames for endless looks. Children can browse via Pair's e-commerce platform and order a free at home try-on kit that includes five cardboard samples of the different base frame styles, enabling them to get a feel for the glasses as they wait for their Pair Eyewear to arrive. Glasses start at $125 for one base frame with top frames available for $24.95. Polarized sunglasses start at $40.
"Until Pair there hasn't been anything like this for kids in the global eyewear market which will reach an estimated $18B by 2024," says Zaro. "Pair is disrupting a stagnant part of the industry by bringing a unique blend of high-quality eyewear and creative design to an age group that is seemingly forgotten in the eyewear space. I can't wait for kids to be able to try them out."
A 2015 study conducted by Vision Council reported that 22-25 million children in the U.S. under 18 wear prescription eyewear. In an effort to make glasses accessible to children everywhere, Pair will be partnering with EYElliance, created by Vision Spring founder Dr. Jordan Kassalow, to provide school-aged children with vision care. For every pair of glasses sold, Pair will donate one to a child in need.
"When I was 8-years-old, getting glasses was a daunting experience and that process hasn't seen any change in the last 50 years," says Kondamuri. "Pair Eyewear provides a new product that reflects a child's ever-changing style and personality and gets kids excited about wearing glasses by making the process more interactive and less intimidating."
Pacific Issue
We're Pacific Issue (www.pacificissue.com, IG: https://www.instagram.com/pacificissue/). Our mission is to rid the world of boring shirts. We make custom button-down shirts for men that combine all the fit and polish of formal made-to-measure tailoring with a bit of that classic, laid-back California attitude.
We ship globally and a huge part of our customers base comes from the sports world (American Football, rugby, basketball, volleyball, weightlifting) as we fit guys who are differently shaped and can't fit easily into off-the-rack shirts.
Once a guy dials in his fit with us (fit guaranteed on that first shirt), he can easily reorder shirts using his custom fit profile and not have to bother with the hassle of try-ons in cramped dressing rooms ever again!
This is a journey that will change the way you look at yourself, clothes and fashion forever. The recommendations and guidelines in this online style portfolio for men have been designed to simplify your life, make shopping for clothes easier and help you to look and feel your very best.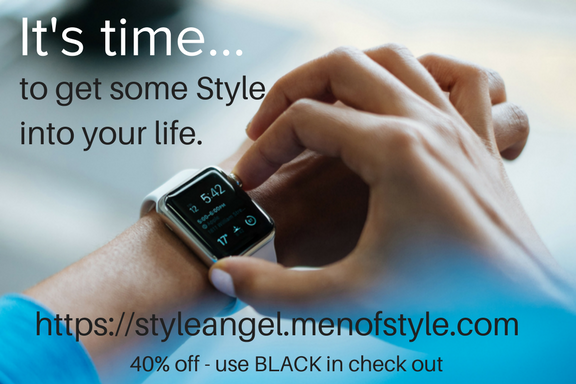 Personal style is more than just the aesthetics; it is a reflection of you as an individual. It's an indicator of your self-esteem, confidence, status and success.
To own a great image is to empower yourself with visual power. A power that even before you say a word has induced others to see as successful, attractive and someone worth knowing.
When you look great, you'll feel great and people will notice and will treat you with respect. A personal great image also attracts opportunities both social and business that a man with a poor presentation will never receive.
Once you know you look great your self-esteem and self-confidence will increase dramatically. You will walk, talk and think differently. This will cause others to recognise and respond to you in a positive way. Confidence in yourself and your appearance will cause doors to magically open and attract new and exciting opportunities your way.
Business and social relationships will blossom and your chances of career advancement will be significantly improved.
This Style Guide for Men has been created specifically for you and covers the following areas:
1. A body assessment made according to your physical characteristics.
2. Your Style program will give you specific style recommendations that will enhance your physical appearance. Shopping and co-ordination or clothes will become easier and your wardrobe will soon fill with things that make you look and feel great.
https://styleangel.menofstyle.com
Use BLACK in check out for 40% off.
Retailers alert to 'digital browsers' as festive shoppers visit stores before making a purchase
Shops anticipate higher footfall as 69% of people plan to do their festive shopping in-store more people conduct in-store research
A quarter of consumers feel more positive about the economic outlook despite the Bank of England's recent rate rise
LONDON (21st November 2017) – As the festive season gains steam and Black Friday approaches, new research reveals that despite the growing number of store closures and growing digital influence, 69% of consumers surveyed would be doing their festive shopping in-store, and nine-in-ten (89%) people will at least research in-store before making a purchase. The latest figures from AlixPartners, the global consulting firm, highlight the importance of a physical store for retailers.
Surprisingly, less than a third (31%) of consumers will do the majority of their shopping online and less than 6% will avoid shopping online all together. Despite this, digital influence remains strong, with 93% of consumers planning to conduct online research ahead of making their purchases during this festive season.
The survey also found that a quarter of consumers (25%) generally feel positive about the economic outlook, despite what has been a tumultuous year, with 83% of consumers planning to spend the same or more as last year over this festive period. This is buoyed by the fact that 89% of consumers plan to start their shopping at the same time or earlier this season.
Over the last 12 months, eight-in-ten (80%) consumers have conducted research on their smartphones whilst they have actually been in a store, with less than one-in-five claiming to have never conducted online research whilst 'in-store shopping'. Typically, they would browse in-store for new products and merchandise, demonstrating the decreasingly linear decision-making process of consumers. Shoppers are more information-driven and increasingly digital savvy, meaning retailers need to engage consumers throughout their shopping process by leveraging the media and developing online marketing touchpoints.
AlixPartners argues that retailers need to be innovative to survive, and that they should identify value-adding shopping tools which offer an understanding of the marketplace and the competitive landscape. Consumers want to know that they are purchasing the desired product from the right place at the right time from the best vendor.
Perhaps unsurprisingly, the most online-researched category was consumer electronics, with 35% of respondents saying that they have done so before purchasing large and small appliances. Conversely, there is an equal split when purchasing sporting goods, with almost one-in-five (18%) doing so online and the same proportion in-store.
The continued digitalisation of the high street continues with the increased use of 'click and collect' initiatives. More than half (57%) of respondents claimed that while they may make a purchase online, they would be likely to use such services to collect their purchases in-store. This illustrates the importance for retailers to maintain a balance between in-store and online and to enhance the end-to-end consumer experience. There are also opportunities for retailers to capitalise on in-store collections by encouraging customers to make additional purchases.
Sanjay Bailur, Head of Retail at AlixPartners said:
"Value conscious, digitally connected consumers are shaping the retail sector. In-store shopping is still relevant but is being redefined by digitally influenced decision journeys, the default route for younger consumers. Non-grocery retailers are particularly threatened by these trends, as evidenced by our findings which showed that more than a quarter (28%) of respondents were effected by store closures. In order to set themselves up to win, retailers need to engage customers across the digital and physical channels, enhance margin from core operations and invest in the right experiences and skills for the modern marketplace."
Creature Events www.CreatureEvents.com
 Up to a massive 60% off their 'living' creatures for events and parties! From 27 Dinosaurs, massive Optimus Prime & Bumble Bee Transformers, the Dragons, Wild Animals and wide range of Heroes and Creatures – MASSIVE 60% OFF all packages THIS BLACK FRIDAY
Creature Events www.CreatureEvents.com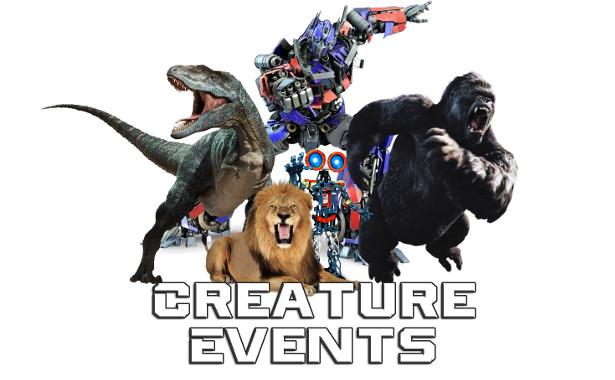 Here's the best premium beauty Black Friday deals across fragrance, skincare, make-up and for him, at online retailer Escentual.com
They have 50% off a wide range of top brands starting on Friday 24th November at 00.01am.
Makeup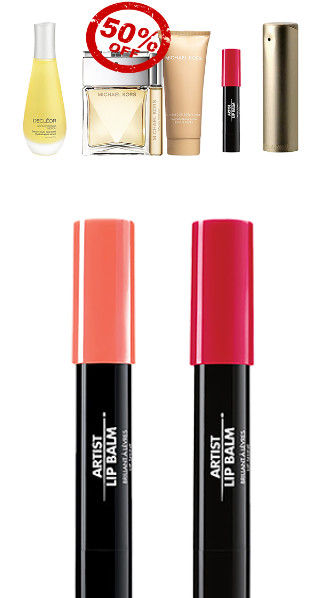 MAKE UP FOR EVER Artist Lip Balm was £17.50 now £8.75 (50% off) https://www.escentual.com/make-up-for-ever/makeupfel011/
Provide your lips with the colour of a lipstick and the shine of a lip gloss. Available in Vibrating Crimson and Sensual Coral.
Skincare
Decleor Aromessence Neroli Hydrating Oil Serum was £42.50 now £21.25 (50% off) https://www.escentual.com/decleor/decleor138/
Lightweight and silky, this pre-moisturiser treatment repairs and restores your skin's natural hydration levels for up to 24 hours, whilst protecting your skin from environmental damage.
Vichy Idealia Radiance Boosting Serum was £30 now £15 (50% off)
https://www.escentual.com/vichyidealia007/
The ultra-light concentrate is formulated with regenerating Vichy Thermal Spa Water to suit all skin types, even fragile and sensitive. Its emulsified texture leaves a light, non greasy, protective film on the skin's surface and protects the complexion from the micro particles that it collects throughout the day.
Fragrance
Michael Kors Women Eau de Parfum 100ml Gift Set was £90 now £45 (50% off)
https://www.escentual.com/michaelkors10/
The supremely sensuous Women fragrance reinvents the classic note of tuberose and this gift set includes a 100ml Eau de Parfum, 100ml body lotion, and Eau de Parfum Rollerball 10ml which is perfect for travelling.
Georgio Armani Elle Eau de Parfum Spray 100ml Gift Set was £60 now £30 (50% off) https://www.escentual.com/pp-3813/
A soft, ultra-feminine fragrance with top notes of mandarin and pear, with a creamy heart of heliotrope and almond, and a vanilla and cedarwood sensual base.
For Him
Jack Black Beard Lube Conditioning Shave 177ml was £18 now £9 (50% Off)
https://www.escentual.com/jack-black/jackblack41/
It is a pre-shave oil, shave cream and skin conditioner, all in one.The unique see-through texture lets you see your face while youre shaving, helping to prevent nicks and cuts.
Jack Black Intense Therapy Lip Balm with Natural Mint & Shea Butter 7g was £7.25 now £3.60 (50% Off)
https://www.escentual.com/jack-black/jackblack39/
Unlike waxy sticks, it penetrates quickly to provide instant relief. This balm offers broad-spectrum sun protection with an SPF 25 and also guards against windburn and temperature extremes. Contains natural mint to freshen and stimulate.
Bing reveals Black Friday is now the 'Christmas of Me'
More than half of shoppers plan to buy gifts for themselves during digital retail dash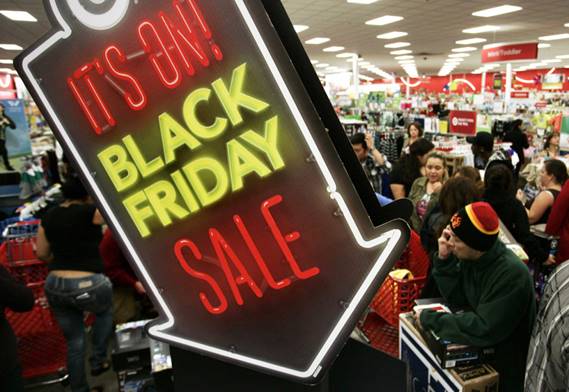 Black Friday, a celebration coined by our US compatriots, is now a sales bonanza etched in the UK's pre-Christmas calendar. Bing.com has delved into its data and run a series of polls to reveal just what people are searching for in the run up to Black Friday on 24th November, and when might be the best time to grab a deal. There are a plethora of deals flying around in the lead up, so these insights can help people shop around to find the best ones.
According to Bing.com data, it's clear that people are shopping around for themselves this Black Friday with 59% of people planning to make personal purchases, and just two in five (41%) using it as an opportunity to buy Christmas presents.
It will also come as no surprise that purchasing habits reflect the growth in mobile use. Bing polls results highlight four in every five shoppers (78%) will use a mobile device to make Black Friday purchases from the comfort of their sofas or whilst out and about.
Commuting times prove popular for people searching for bargains, with more people searching for 'Black Friday deals' between 6-7pm – likely when commuting home from work. This is reflected in historical search data from November 2016, which is expected to only rise this year.
Image result for black friday
In-store scenes like this may be a thing of the past for the UK. Bing.com is offering consumers the chance to search for Black Friday bargains via a digital, interactive carousel on the home page, to help shoppers navigate various shopping categories and find the best deals.
"Black Friday is now one of the most hotly anticipated shopping days in the calendar. Over £1.3bn was spent in the UK last year, and the continued surge in mobile use suggests that it will be surpassed this year, with consumers using their commutes to bag the best deals. Interestingly, despite complaints about how difficult it is to buy gifts for people, we're not making it any easier on friends and family by using the sales to snag ourselves a gift ahead of time," said Kevin Stagg, Head of Marketing at Bing.
The data also unearthed that shoppers have already made their minds up about what bargains they'll be searching for this Friday. Consumers will be making a bee-line for 4K TVs (25%) and Gaming Consoles (18%) primarily, as they rank highest on a list that also includes products like smartphones (17%) and Drones (14%). Despite consumers knowing what they want, it's still advisable to shop around and find the best possible deal.
Londoners, particularly, are bracing themselves for a busy Black Friday, as they top the list of searches through Bing.com. In second place, but some way off, the West Midlands feature as some of the most interested in shopping for deals this year.
However, many of the general public are still questioning 'what is Black Friday?' or are not fussed about the shopping extravaganza. Bing extracted data that found almost half (46%) have no desire at all to indulge in the craziness.
Maximise your Black Friday deal searching with Microsoft Rewards, through Bing.com. If you're looking for added incentive for shopping around this Black Friday, Microsoft Rewards is the perfect way to get more than you bargained for – gain points for searching!
BRILLIANT BLACK FRIDAY DEALS NOT TO BE MISSED FROM ELECTRIC TOBACCONIST
– Great Black Friday Bargains on many under £50 vape pens
– Savings of up to 18% on the range below
-Available from Electrictobacconist.co.uk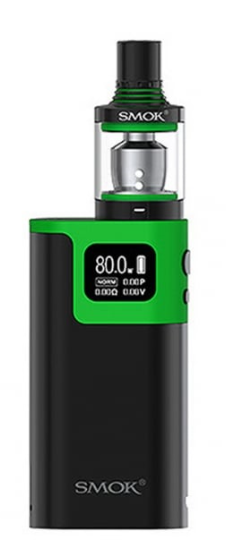 Make the most of these fantastic deals across Electric Tobacconist's range of up-to-date vape pens and accessories. Ideal for those who are looking to reduce their nicotine intake but still enjoy the sensation of smoking, or for those who love to vape on the go.
Head to Electrictobacconist.co.uk to view the full range of products on offer this Black Friday.
SMOK G80 Kit (WAS £49.99, NOW £42.99, SAVING 15%).
With a powerful 80W output and strong stainless steel construction, the SMOK G80 box mod is powerful yet compact and has been designed specifically to enhance the vaping experience. It combines the features of the much loved features of the G80 mod with the innovative SMOK Spiral tank, which delivers multi-level taste and helps your e-liquid last even longer than before. The compact design of the SMOK G80 e-cig starter kit makes it a perfect choice for beginners, whilst still offering the benefits of a premium sub-ohm vaping experience.
VIP E CIG Mini Kit (WAS £39.99, NOW £32.99, SAVING 18%).
Compact yet powerful, this flexible Mini 40W Starter Kit from VIP is suitable for regular vapers and sub-ohm vapers alike. The VIP box mod is small in size but packs a powerful punch and it's superior design has been created to deliver a premium vaping experience every time. It's top loading design means it's easy to refill, making it ideal for regular use.
Innokin Cool Fire Ultra Mod (WAS £49.99, NOW £45.99, SAVING 9%).
This slick mod takes vaping to the next level thanks to its precise controls, easy fill design and compact, ergonomic body – which is highly portable and available in a choice of colours. It's 2 amp quick charging makes vaping easier and more convenient than ever. What's more, Innokin's 'vape while charging technology' means users won't get caught out.
​
Vaporesso Target Mini Kit (WAS £46.99, NOW £42.99, SAVING 9%). Designed with portability in mind as well as providing an authentic vaping experience, this smart Vaporesso box mod kit delivers power, serious cloud chasing capabilities and comfort as you vape. The Vaporesso Target Mini Starter Kit fits comfortably into the palm of your hand and delivers all the power benefits of a much bigger box mod kit without the heavy weight. For the ultimate control, users can choose between variable wattage and temperature control modes. The wattage can reach up to 40W and this is more than enough for a power-packed vaping experience with the option to turn down the power to suit your needs.
For more information about ElectricTobacconist.co.uk visit the website.
Unbeatable Black Friday offers from Dorco…
For Her – Dorco Eve 6 Range (available across Dorco Eve 6 range)
40% off for Black Friday, available from 18-26 Nov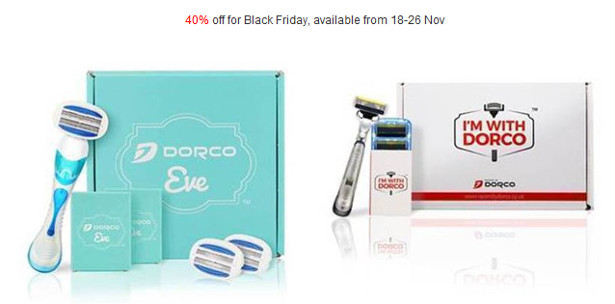 UK consumers will be able to enjoy 40% across Dorco's first female razor line – introducing… Dorco Eve 6! Designed with a bendable 'double 3 blade' format and an innovative brush finger, the Dorco Eve 6 gives long-lasting smoothness and reaches hard to shave places like knees and ankles. The moisturising band with Aloe, Vitamin E and Lavender will soothe and protect the most sensitive skin.
For Him – Pace 6 Plus Value Pack (available on any Pace 6 Plus value pack)
50% off for Black Friday, available from 18-26 Nov
Upgrade his grooming routine for Black Friday with 50% off a Dorco Pace 6 Plus Value Pack. These stylish shaving sets coming full equipped with 1 razor handle and anywhere from 4 – 16 high quality replacement blades, keeping you well-groomed throughout the year and never having to worry about a dull blade again.
TOG24, have started Black Friday early with at least 20% off all new season gear.
The recently relaunched Yorkshire based outdoors brand have announced that no further reductions will be made this Friday, and have included an array of deals across their website ready to buy now, whilst stocks last.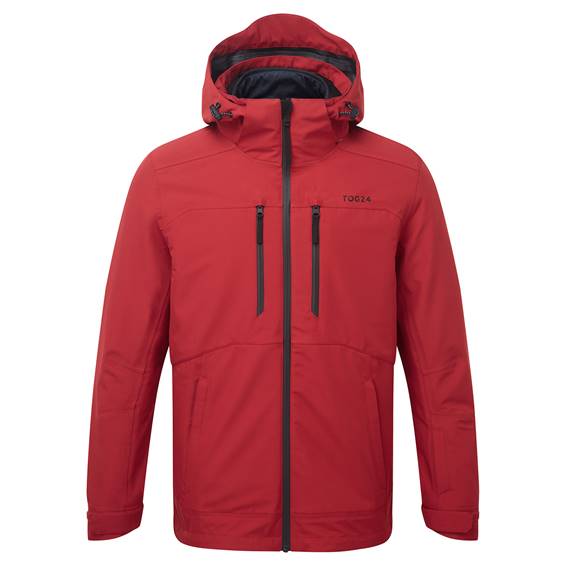 Strike Men's Milatex Ski Jacket-£200.00 (20% Saving)
Spen Men's 100 Jacket Grey Marl-£20.00 (50% Saving)
Aviation Waterproof Men's Milatex Jacket-£154.00 (30% Reduction)
Worth Men's Thermal Jacket-£80.00 (20% Saving)
Superior Men's Milatex Waterproof Parka-£128.00 (20% Saving)
WOMEN
Tidal Women's Down Ski Jacket-£160.00 (20% Off)
Superior Women's Milatex Jacket-£128.00 (20% Off)
Remi Women's 200 Hoody-£35.00 (30% Saving)
Nook 3 In 1 Waterproof Jacket-£160.00 (20% Saving)
Take your skincare routine to the next level with
PMD Personal Microderm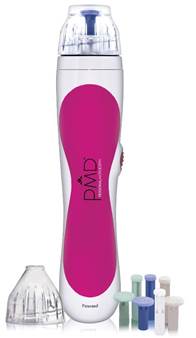 Already loved by leading beauty bloggers and celebs such as Jessica Chastain for its complexion boosting properties, PMD Personal Microderm has become the secret to clear and radiant skin for those in-the-know. The PMD Personal Microderm system costs £135 and can be purchased from Harrods, www.lookfantastic.com and www.currentbody.com.
PMD Personal Microderm has been voted 'Best Beauty Buy' by Instyle magazine (US edition) for two years running. It also outperformed a traditional exfoliation spa facial treatment when tested in a recent episode of The Gadget Show (Channel 5).
The hand-held PMD Personal Microderm system delivers the same anti-ageing and skin purifying results as microdermabrasion treatments offered in medical spas and salons, but at a fraction of the price. It combines the power of deep exfoliation with vacuum suction to leave the skin looking brighter, smoother and more rejuvenated than ever.
PMD Personal Microderm uses the same aluminium oxide crystals as found in professional machines, which make up a flat, coarse disc that has a deeply exfoliating effect on the skin. The dead skin cells are instantly removed by the vacuum action of the device, which activates the innate skin healing mechanism that stimulates cell renewal and collagen production in the upper layers of the skin.
Using the PMD device on a regular basis will reduce the appearance of fine lines, light scarring and wrinkles. It will also improve the overall skin tone by fading uneven pigmentation, sun damage, age spots, and skin blemishes. In addition, microdermabrasion also helps to reduce the formation of acne as it helps to clear out clogged pores and release trapped dirt and oil. Another benefit is the fact that skin care product will be more fully absorbed into the skin, which maximises their effectiveness.
To achieve the best possible results, it is advised to follow the PMD guidelines and start with the training discs to test initial tolerance and to learn how to move the device over the skin. All info and tips on how to use the device are included on the DVD that comes with the PMD Personal Microderm system. In addition, you can find all information on https://uk.pmdbeauty.com/ , including a YouTube video that explains step-by-step how to handle the device to achieve glowing, younger looking skin.
With a £135 price tag, the PMD Personal Microderm system offers great value compared to microdermabrasion treatments offered at salons, where one treatment can cost as much as the entire PMD system!
Not convinced yet? Please find below reviews from independent beauty bloggers:
"I've saved time, money, and stress having the Personal Microderm in my own home"
Cindy from hellodollface.com
"Is the Personal Microderm worth it? DEFINITELY! I find this product very valuable. If you are someone that goes to the dermatologist or the spa frequently – you can give your checkbook a rest and get this product instead. The frequency of use depends on your skin type. I use it every other week for now. Each time, my skin feels baby smooth and soft and I notice with each treatment, I feel more confident with its use and my manipulation of the tool."
Nat from TheBeautyBrat.com
"After using the Personal Microderm, I can barely see my pores and my skin looks better and
better every day!"
Piera from jollymom.com
Boger-Deayn-beforesam.jpgBoger-Deayn-after.jpgFord-Lola-before.jpgFord-Lola-after.jpgDrake-Marissa-before.jpgDrake-Marissa-after.tif
Before After Before After Before After
You can also find many independent YouTube reviews on www.personalmicroderm.com/pages/try-pmd-2.
Black Friday cruise deals from £1,850pp with Voyages to Antiquity
For one week only, Voyages to Antiquity (Voyagestoantiquity.com) is offering an exclusive Black Friday deal on three SailAway cruises from their spring 2018 European programme. Without pre- and post-cruise hotels, SailAways are shorter in duration and lower in price than full Voyages to Antiquity packages, but they are still packed with all the same inclusions and features.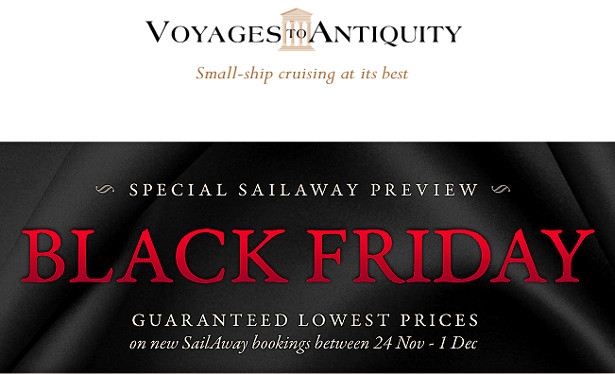 The three itineraries are accompanied by renowned guest speakers including author and historian Dr Carrie Gibson who will bring to life the history of the Spanish and Portuguese Empire on the 'European Connoisseur' cruise. The voyages also include a specially curated programme of excursions to enrich the guest experience. These range from port tasting in Oporto (Portugal) to discovering Greece's most extensive collection of Byzantine art in Corfu.
The Black Friday deal guarantees the lowest prices on these SailAway cruises in a special preview flash sale – they will be available to book only between 24 November and 1 December 2017.
The 11-day 'Ancient Greece & the Dalmatian Coast SailAway' cruise from Athens to Venice, departing 8 May 2018, will be priced from £1,850 per person. The cruise calls at Piraeus, Naupila, Katakolon, Itea, Delphi, Corfu (all Greece), Kotor Bay (Montenegro), Dubrovnik, Split (both Croatia), Trieste and Venice (Italy).
The 13-day 'Classical Italy and the Adriatic' SailAway cruise from Venice to Rome, departing 18 May 2018, will be priced from £2,195 per person. The cruise calls at Urbino (Italy), Split, Dubrovonik (both Croatia), Leece (Italy), Corfu (Greece), Sarande (Albania), Taormina (Sicily), Salerno, Sorrento and Rome (all Italy).
The 13-day 'European Connoisseur SailAway' cruise from Seville to London, departing 11 June 2018, will be priced from £1,895 per person. The cruise calls at Lisbon, Oporto (Portugal), Vigo (Spain), Bordeaux (France), Falmouth, Dartmouth (UK) and Honfleur (France).
Visit https://www.voyagestoantiquity.com/blackfriday/ from 24 November 2017 for full details.
All prices include return flights, transfers, excursions, all meals and drinks with dinner on board and access to the full Voyages to Antiquity on board guest speaker programme.
For more information and to book visit www.voyagestoantiquity.com or call 01865 302550, like us on Facebook or follow on Twitter @voyageantiquity.
40% OFF CENTRAL LONDON HOTEL STAY
WITH STRAND PALACE HOTEL
Strand Palace Hotel is offering guests an unbeatable deal this Black Friday weekend with 40% off accommodation.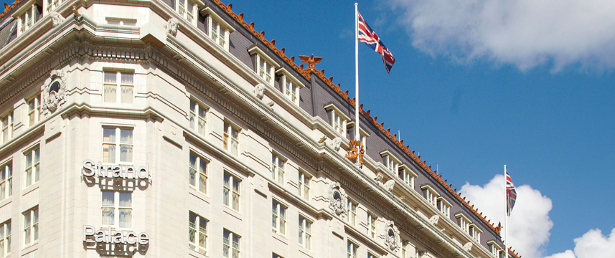 Guests who have their finger on the pulse will be able to book central London accommodation in the heart of Covent Garden for a fraction of the price at the historic Strand Palace Hotel.
Surrounded by the best the city has to offer, from Covent Garden shops and theatres, to restaurants and bars in the West End, the Strand Palace Hotel has been welcoming guests since 1909.
The Black Friday offer is redeemable from 24-27 November, for stays from 17 December 2017 to 8 April 2018.
To book visit strandpalacehotel.co.uk.

Polaris Bikewear Black Friday Offers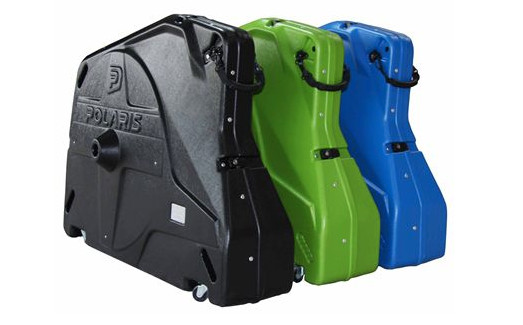 Polaris Bike Pod Pro: RRP £549.99, Black Friday Price £349.99https://www.polaris-bikewear.co.uk/Bike-Pod-Pro-Bike-Case-p/pol01-4859-p.htm
Polaris Geo Jersey: RRP £74.99, Black Friday Price £29.99 https://www.polaris-bikewear.co.uk/Polaris-GEO-Short-Sleeve-Cycle-Jersey-p/pol01-6345-p.htm
Polaris RBS Windproof Jacket: £44.99, Black Friday Price £21.99 https://www.polaris-bikewear.co.uk/RBS-Windproof-Cycling-Commuter-Jacket-p/pol01-1453-p.htm
Polaris RBS Torrent Waterproof Gloves: RRP £38.99, Black Friday price £15.99 https://www.polaris-bikewear.co.uk/RBS-TORRENT-WATERPROOF-CYCLE-GLOVE-p/pol01-7047-p.htm
Comments from OVH (Europe's largest cloud hosting provider) on staying safe online on Black Friday and Cyber Monday
"As Black Friday and Cyber Monday approach, we would urge shoppers to beware of fake website and online scams. First you should look at the web address to make sure it's a legitimate URL – be wary of addresses that end in .net or .org for instance and a website that starts with 'https' is usually more trustworthy than one that starts with 'http' (the 's' stands for security). You should also see a padlock symbol in the address bar – but not on the page itself so if you see that it should raise your suspicion. If you are using an updated version of your browser the address bar should also turn green.
"When it comes to payments, we would advise people not to pay over an unsecured WiFi connection and if you're still unsure, pay on your credit card as you can always look at getting you money back if it was a scam."
These comments can be by-lined to Hiren Parekh – Director of Cloud Sales EMEA at OVH.
Family-owned flour and baking specialists Doves Farm is offering 10% off everything from Black Friday (24th November) until midnight on Monday 27th November.
The offer includes 10% of its range of organic and gluten free hampers – perfect for Christmas.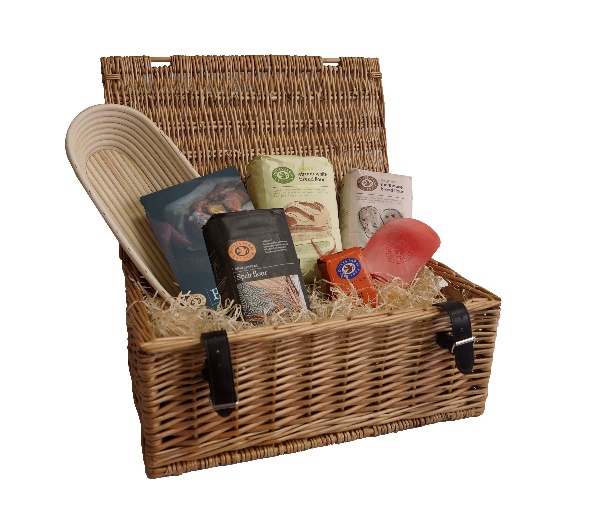 It will run across both the Doves Farm (organic and ancient grain baking) and FREEE by Doves Farm (free from) ranges. FREEE by Doves Farm incorporates 65 gluten free and free-from products, including flour, pasta, breakfast cereals, cookies and oat bars. The Doves Farm brand features 20 different flours made from grains including ancient grains such as Einkorn, Emmer and KAMUT® Khorasan as well as plain white, plain wholemeal, bread flours, self-raising flours and pasta flour.
Doves Farm is run by husband and wife team Clare and Michael Marriage and were established in 1978. They grow, harvest and mill from their mill based in Hungerford, Berkshire.
1. Doves Farm Bread Making Starter Kit **Reduced to £27 from £30** Available to buy online from www.freee-foods.co.uk
Delivered in a beautiful wicker hamper, containing Strong White Flour 1.5kg, Wholemeal Spelt Flour 1kg, Malthouse Bread Flour 1kg, Quick Yeast 125g, bread proving banneton, dough scraper and Bread Recipe Booklet.
A great gift for: those who would like to discover the joy of making their own homemade loaves.
2. Doves Farm Ancient Grain Hamper **Reduced to £45 from £50** Available to buy online from www.freee-foods.co.uk
Packed in a sturdy wicker hamper, this gift contains eight packs of organic ancient grain flours – Wholemeal Spelt Flour 1kg, White Spelt Flour 1kg, Wholemeal Rye Flour 1kg, White Rye Flour 1kg, KAMUT® Khorasan Flour 1kg, Einkorn Flour 1kg, Emmer Flour 1kg, Buckwheat Flour 1kg, Quick Yeast 125g,bread proving banneton, Doves Farm Colouring Book and Bread Recipe Booklet.
Perfect for the experimental baker who would like to re-discover the distinctive flavours and baking traditions of our past, and add variety to their bakes.
3. FREEE by Doves Farm Gluten Free Baking Hamper **Reduced to £18 from £20** Available to buy online from www.freee-foods.co.uk
Delivered in a beautiful wicker hamper, this gift contains three packs of gluten free flours – Self Raising Flour 1kg, White Bread Flour 1kg and Plain Flour 1kg, plus Xanthan Gum 100g, Baking Powder 130g, a dough scraper and a FREEE by Doves Farm Baking Masterclass recipe booklet.
This gift provides: all the store cupboard essentials for anyone wishing to make their own gluten free cakes, pastries, biscuits and breads as well as recipes to get you started.
4. FREEE by Doves Farm Gluten Free Luxury Hamper **Reduced to £45 from £50** Available to buy online from www.freee-foods.co.uk
Packed in a sturdy wicker hamper, this gift contains Rice Flour 1kg, Gram Flour 1kg, Self Raising Flour 1kg, Plain Flour 1kg, White Bread Flour 1kg, Brown Bread Flour 1kg, Cornflour 110g, Xanthan Gum 100g, Baking Powder 130g, Bicarbonate of Soda 200g, dough scraper and a copy of the River Cottage Gluten Free Cookbook by Naomi Devlin and Hugh Fernley-Whittingstall (or similar book of equivalent value).
Perfect for: avid gluten free cooks who love to make things from scratch. The range can help any household to cook gluten free, from thickening their own sauces and gravy through to baking cakes, biscuits, pastries, breads and more.
Prices exclude delivery (and VAT).
Monster Headphones
A show stopping deal from Monster Headphones on their much-loved Clarity HD On- Ear Bluetooth Headphones from Argos. Originally £169.99, these designer headphones, available in rose gold, gold, matte black and silver, will be over 40% off at £99.99 – saving music fans £70!
Monster Clarity HD On-Ear Headphone Bluetooth Headphones, £99.99 down from £169.99
These powerful headphones deliver rich sound with clarity, with both Bluetooth connection and lossless direct digital input for the latest smartphones. Including two custom-tuned sound profiles and uniquely colour-matched to the latest smartphones, this a perfect premium upgrade for your life on-the-go.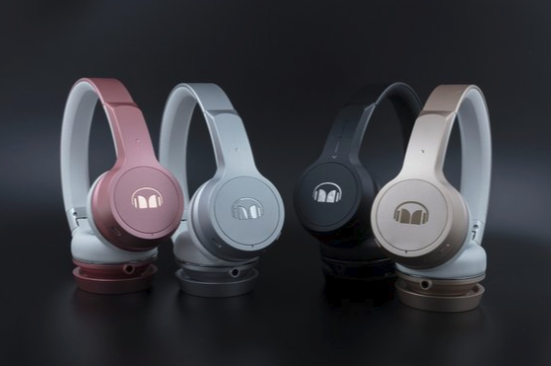 Harveys and Bensons for Beds Reveal Top Black Friday Deals
It's that time of year again, the days are drawing shorter and soon it will be Christmas, the busiest shopping time of the year.
Bensons for Beds and Harveys has today announced huge savings and exclusive offers across a wide range of products in its Black Friday sale.
Bensons for Beds
There's 20% off all TV beds for five days only, snap up the deals for the ultimate movie night in.
The Arlington TV Bed
Was £1199, now £959
With its smart, modern design, the Arlington is the ideal choice for a comfortable addition to the bedroom with the TV also nestled within the frame that can be concealed at the touch of a button so there is no compromise on design. The headboard provides a padded surface for ultimate relaxation.
There's also £150 off selected bed frames, so customers can treat themselves ahead of Christmas. Or perhaps make the guest room extra special.
Edgemont Ottoman
Was £699, now £549
It's not just the Edgemont's elegant style that makes it so popular – it's handy too. Perfect for a guest bedroom to create additional sleeping and storage space.
As the days get shorter, people are likely to want to jump into bed as soon as they can and get a good night's sleep away from the cold. And we all know how much difference a good mattress makes…
Amalfi Backcare and Amalfi Backcare Comfort Mattress
Was £999, now £399
With individually pocketed springs, it's extremely comfortable with ample independent support, ensuring customers get a good night's sleep. It's seasonal – with one side boasting English wool to keep people warm on cold winter nights, and the other side offering the coolness of quality synthetics.
Sensaform Memory Active 3000 Divan Bed Set
Was £749, now £499
The Sensaform Memory Active 3000 includes Airstream™ memory foam which responds to body heat and gives pressure relief, moulding to the sleepers body contours. This layer is combined with 1050 'Active' pocket springs that include 'Dynamic Perimeter Border Support' technology, which has been proven to offer total edge to edge support.
Harveys
The living room is the focal point for Christmas. It's the place where families gather to open presents and chill out watching Christmas classics on TV – all whilst eating too many mince pies.
To make this day even more comfortable for your mid-afternoon nap, Harveys has some great deals on new sofas.
Theodore 3 Seater Sofa
Was £1398, now £649
Offer guests a comfy seat over Christmas, with this compact 3 seater sofa. The perfect addition to a stylish home, offering comfort with soft cushions and generously high back rest.
Jennings 3 Seater Recliner Sofa
Was £1489, now £749
There's no need to fret too much about wear and tear with this 3 seater recliner sofa. Built to last, the Jennings leather sofa has a sturdy frame, and is made of high-quality leather, so it's ready for anything that may come its way.
BF-CM kitchen deal
In case you are looking for great Black Friday-Cyber Monday deals for the kitchen, the GelPro Elite luxury comfort mat or GelPro Designer Comfort Mat are a must-have in the kitchen – providing comfort to tired legs and plenty of style. Over the Black Friday-Cyber Monday weekend, GelPro offers its best deal of the year: 25 percent off AND free shipping on all residential mats.
GelPro Elite luxury comfort mats are not only super comfortable, but also very stylish – they are available in more than a thousand colors and patterns to fit any home décor. GelPro Elite mats are the only gel-filled, anti-fatigue mats for the kitchen. The mats have beveled, no-curl edges, non-slip bottom and stain-resistant top surface. GelPro Elite mats come with a five-year warranty. GelPro Elite mats start at $119.95 for a 20"x 36" mat; they are sold direct at GelPro.com and at select national retailers, including Bed Bath & Beyond and Amazon, as well as many kitchen specialty stores.
For a lower price point, take a look at the GelPro Designer Comfort Mat, which is a great value in the GelPro line. It features a ¾" thick cushion of Ergo-Foam for relieving discomfort, fatigue and pressure – and prices start at $34.95 for an 18"x30" mat. These mats are available at GelPro.com as well as Bed Bath & Beyond, Wal-Mart, Amazon.com, Target.com and Staples.com.
Both mats are manufactured in the USA.
www.trndlabs.com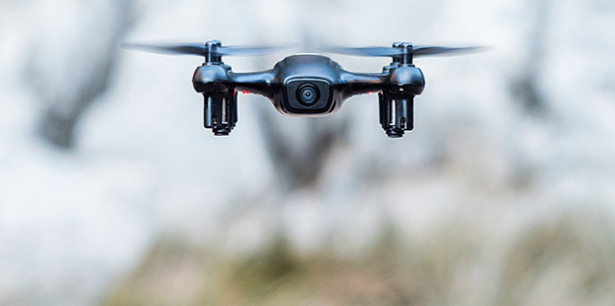 Special Black Friday Deals will last from the 23rd – 26th of November for worldwide holiday shoppers. Site-wide sale and up to 50% off most popular drones and audio gadgets. For the newsletter subscribers we will also get an additional and exclusive 15% off to the sales prices. You can find the most affordable, trendy and stylish gifts for themselves and their loved ones and become the gift giving stars of the holiday season!
All the sale will be visible on: www.trndlabs.com
Presents with Purpose Gift Guide
Shoppers are being encouraged to consider making their pound go further this Black Friday and buy presents with purpose from UK social enterprises.
Every product in the Presents with Purpose gift guide, released by Social Enterprise UK, is manufactured by a social enterprise – a business set up to meet a social mission that re-invests its profits towards creating more impact and changing more lives.
The guide features 27 consumer facing social enterprises – containing luxury soap and hand cream made by visually impaired or otherwise disabled staff, jewellery supporting women who have escaped exploitation, bags funding education projects in India, chocolates created by young adults with autism, home wares providing opportunities to those suffering from homelessness and much more. The guide, of course, also contains socks but the profits from these socks tackle issues ranging from gender equality to funding clean water projects.
Commenting on the release of the gift guide, Peter Holbrook Chief Executive of Social Enterprise UK said:
"Last year British shoppers spent a staggering £5.8 billion between Black Friday and the following Cyber Monday [1]. Christmas is big money, but we should ask ourselves – what if just a fraction of the billions spent in the festive period is spent with businesses who are truly giving back? Every pound you spend with a social enterprise is a pound that makes a real difference to someone's life – be that creating sustainable jobs for the homeless, new opportunities for those with disabilities or helping rejuvenate communities in the UK and abroad. These are presents with purpose and the more you spend with social enterprises this year the bigger their impact will be."
Examples of products featured in the guide include:
Harry Specters choclolates – £19.50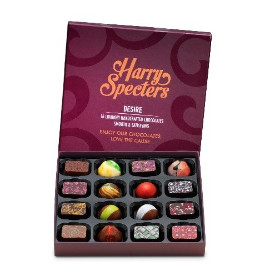 Harry Specters craft delicious chocolates whilst creating employment opportunities for young people with autism. They are involved in every aspect of the business – from making and packaging the products to administration, design and photography.
Alive and Kicking – Nkwazi football – £20
Alive and Kicking manufactures sports balls in Kenya, Zambia and Ghana. It generates employment for adults as well as raising awareness about preventable diseases among young people. It creates fairly paid jobs and donates sports balls to disadvantaged children.
Toast Ale – £2.50
Toast Ale is on a mission to prove the alternative to food waste is delicious and pint sized. 44% of bread in the UK is wasted and Toast, an award-winning craft year, is set up to address this being brewed with surplus fresh bread. 100% of profits go to food waste charity, the Feedback charity.
Stand4Socks multipack – £74.99 (each pair approx. £8.99)
What is socks could change the world? Each pair of socks supports a different cause, from education and the environment to gender equality. Stand4's socks are also ethically produced and made out of organic cotton or bamboo.
The Soap Co. – Trio of soaps – £32
The Soap Co. is an ethical luxury brand which employs, trains and supports people with disabilities. It currently employs over 100 blind, disabled or otherwise disadvantaged people across the country. All profits are reinvested to create more opportunities.
Change Please coffee – £4.50
Change Please empowers homeless people with the skills, equipment and speciality beans they need to become fully-fledged baristas.
vouchercloud
In addition to deasl, vouchercloud have created a  Black Friday map – https://www.vouchercloud.com/black-friday-map – is the only one of it's kind to showcase the top trending Black Friday offers in real time. With the map, shoppers can see:
A real time league table of the best Black Friday offers – it's a working day so many of us won't have much time.
This gives you a super quick view of top BF discounts to make sure you can act quickly and don't miss the best savings on offer
Live offer redemptions across the UK – with a live tally
Popular offers in your area – for shopping inspo!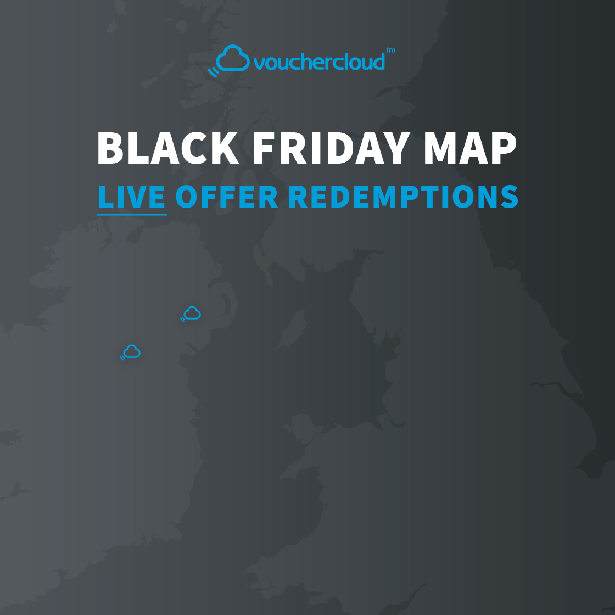 VOUCHERCLOUD TOP DEALS
Groupon – Extra 20% Off Local Deals this Black Friday at Groupon – Ends 26/11
Phillips – Extra 15% Off Orders at Philips UK – Ends 03/12
Clintons – 20% Off Cards at Clintons – Ends 26/11
HP – 5% Off Orders Over £500 at HP – Ends 23/11
Holland & Barrett – 5% Off Orders Over £30 at Holland & Barrett – Ends 03/12
Prezzo – 2 for 1 on mains – Ends 24/11
Chimichanga – 2 for 1 on mains – Ends 24/11
Cafe Rouge – 2nd main for £1 – Ends 24/11
Krispy Kreme – free original glazed dozen when you buy any dozen – Ends 03/12
Moss Bros – 20% Off Orders Over £50 at Moss Bros – Ends 23/11
Fashion World – 25% Off Orders Over £40 at Fashion World – Ends 26/11
Whittard of Chelsea – Find 30% Off Black Friday Orders Plus Free Delivery on Orders Over £20 – Ends 26/11
John Greed Jewellery – 20% Off John Greed Products – Ends 26/11
TFNC London – Free Standard Delivery on Orders – Ends 26/11
Direct Blinds – 10% Off Orders at Direct Blinds – Ends 03/12
T H Baker – £10 Off Orders Over £100 at T H Baker – Ends 26/11
Ernest Jones – 10% Off Orders at Ernest Jones – Ends 23/11
Kwik Fit – 10% Off Service bookings at Kwik Fit – Ends 26/11
Flying Flowers – 13% Off Bouquet Orders at Flying Flowers – Ends 26/11
Plus a selection of top general offers via vouchercloud:
Body Shop – 40% Off Orders at The Body Shop – Ends 28/11
Missguided – 30% Off Dress Orders at Missguided – Ends 22/11
Gymshark – Find Up to 50% Off in the Black Out Store Plus £5 Off Orders Over £70 this Black Friday at Gymshark – Ends 28/11
My 1st Years – 10% Off Orders at My 1st Years – Ends 01/12
Top tips for maximising your Black Friday savings
Don't panic, it's not just a one day event. 2016 saw the emergence of 'Cyber Fortnight', with deals appearing over a longer period of time, so be sure to start your research now if you really want to bag yourself a bargain. And don't forget about Cyber Monday (27th), when we're likely to see some further deals from top brands
Voucher sites will offer deals throughout the period that can save you even more money on your purchases, so don't forget to visit them first to save the maximum you can
Many of us are time poor, and it doesn't help that Black Friday is a working day for us (unlike some other countries). To save yourself precious time, set up alerts for your favourite brands with voucher sites so that you can be alerted to the offers that are of interest to you and you don't miss out
Pre-work times – so 6am to 9am – are traditionally a peak time for people searching for Black Friday deals as they make their way to work. You do tend to see the biggest discounts for big Black Friday brands like Amazon and Currys around this time, however last year we saw brands drip feed more throughout the day, so don't think everything is done and dusted by 9am! Continue to check throughout the day
This Black Friday Map from vouchercloud tracks top deals in a real-time leaderboard, helping you to see the most popular deals as you watch throughout the day. You can also see what people are redeeming in your area so it's a great tool to ensure you don't miss a bargain
Once offers are live, you do need to be prepared to act quickly as items can sell out fast. Plan what products you are looking for beforehand and the amount you are prepared to spend so that you can act fast
Pay securely. Tech is a big sector for Black Friday / Cyber Fortnight and these are often high price point items. If you're shopping for tech items next week be sure to use credit card or Paypal so you're protected. And for ease, use tech to buy tech. You can download various retailer and deal apps to save you the most money and mean you can act quickly and on-the-move
Bannon Jewellers
Bannon Jewellers is offering 15% off Watches and 10% off Jewellery across a great range of brands from Thomas Sabo to Gucci, Michael Kors and many more. Check out Bannon Jeweller's Black Friday page for deals, which run from Black Friday until midnight on Cyber Monday (24th-27th).
The LOOP
The Loop (Dublin & Cork Airport shopping) is offering 15% off everything from Black Friday to Cyber Monday (24th – 27th) – online only.
The Loop's prices are already 15% cheaper on average than high street shops for expensive brands like Jo Malone & Armani, so a further 15% off is a big reduction on big brands.
Mothercare
Mothercare's Black Friday offer is running from Monday the 20th to Monday the 27th and sees up to 50% off while stocks last. Each day up until Black Friday will see new products going on offer.
Offers are ending at midnight on Cyber Monday. The big offers are around prams, car seats and toys. Check out Mothercare's Black Friday page for more information.
Littlewoods Ireland
Get up to 50% of Fashion, Electronics, Home Appliances & Furniture with Littlewood's Ireland.
One such offer is the Nutri Ninja Blender – being less than half price on Black Friday, you can save €90!
For more information on all of Littlewoods Irelands special offers, check out their Black Friday page.
DID Electrical
DID are running a Red November sale, as well as Black Friday so have up to 70% off in November.
There's no discount code necessary and here's a link to their top deals.
Discount Supplements
Start your new year's resolutions early with Discount Supplements & get hundreds of deals on sports nutrition.
Get a pack of Fulfil NutritIon Protein Bars, reduced from €26 to €15.
Check out their Black Friday deals page for all of their biggest special offers
Or use their 10% Discount Code: BF10
The Sweatershop
Keep warm this winter with the Sweatershop's massive Black Friday sale from Monday 20th until Monday 27th of November.
Hundreds of deals are on offer across their entire range and the online store is promising its lowest prices ever!
One such offer is the Aran handknitted hat reduced from €34.78 to €16.89
They have up to 40% off selected lines and 20% off everything else with discount code "20OFF" plus free shipping.
For more deals, find their Black Friday deals guide here
O'Brien's Wine
Hundreds of deals are on offer across Wine, beer and spirits in O'Briens Wine.
Save €17 on Jameson Black barrel was €51.95 now €34.95
Get free fever tree tonic water with any bottle of gin over €35 including over 25 Irish craft and international gins on sale!
For more information, visit obrienswine.ie
McElhinneys
Get up to 60% of Womens, Mens, Shoes & Kids deals with, Electronics with McElhinneys Online Store.
Up to 50% Off Jewellery And Bags, Shoes And Boots, Ralph Lauren & Tommy Hilfiger apparel.
For more information on all of their Black Friday deals page.
T.M. Lewin
20% off Everything until Nov 27th (high end menswear & women's workwear)
Discount includes multibuy offers as well.
https://www.tmlewin.co.uk/offers/
UK site delivers to Ireland
Artic Adventures
For the thrill-seekers among you, Icelandic tour operator Arctic Adventures is offering 20% off selected adventure tours in Iceland, including lava cave explorations and underground scuba diving trips.
The offers run up to, and including, Cyber Monday (Nov 27th).
Coravin
The most premium Coravin experience includes a Model Two Elite of your choice and all the premium Coravin accessories you'll need for an exceptional wine experience to make the most of your Coravin system. This Black Friday bundle represents phenomenal value, saving well over 200 pounds from buying the individual components and gives you the keys to unlocking your cellar's true potential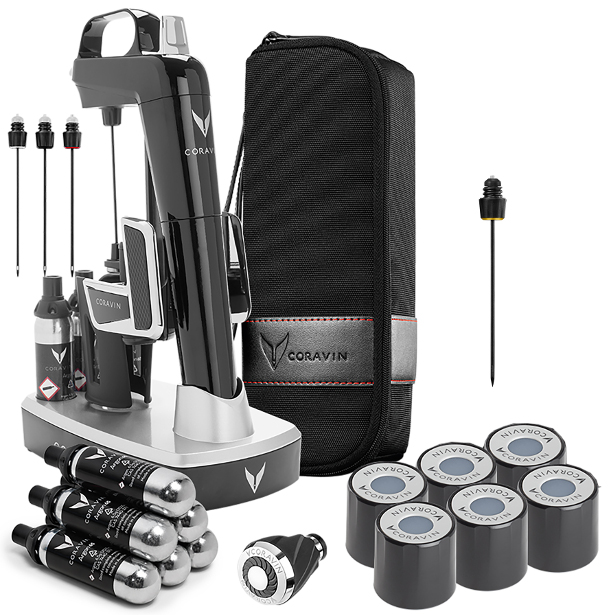 In celebration of Black Friday, wine preservation specialist Coravin, will be offering 20% discount on the retail price of a wine lover's bundle.
With savings on Coravin wine systems and accessories, look no further than Coravin.co.uk for one of the best Black Friday deals for wine lovers:
The Wine Experience now at £399, includes:
Any Coravin Model Two Elite +
1 Carry Case +
1 Pedestal Base +
6 Capsules +
1 Premium Needle +
1 Needle Kit
6-pack standard screwcaps +
1 Aerator
This offer will be available from Monday 20th until the 26th.
Munk Pack Black Friday/Cyber Monday
Available now through Cyber Monday, Munk Pack will be offering 50% OFF their line of Oatmeal Fruit Squeezes and Protein Cookies with code MUNKPACK50 at munkpack.com (excluding gift sets and sampler packs).
munkpack.com