ZOX… Uplifting reminders made from recycled water bottles. zox.la
With summer just around the corner, it's important to find something meaningful that will make the mothers, sisters, grandmas and friends in your life smile. If you're looking for something sweet and personal, ZOX can help you in your search. With each bracelet being $10, you can find inspirational, positive, encouraging messages on these reversible straps; one side has beautiful art, the other a message! Each bracelet comes with a little card with a kind message for your loved one. Choose the perfect wristband for that special woman in your life!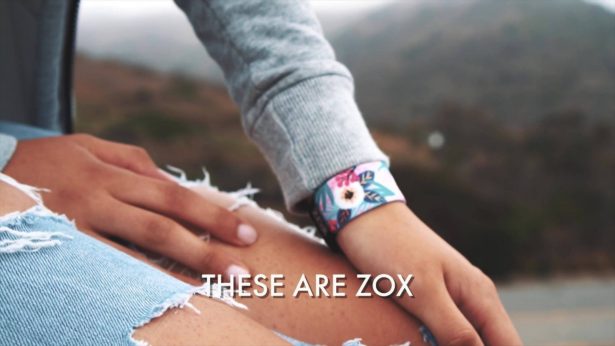 ZOX is a family-run business based in the US. Started by three brothers on a mission to change the world, ZOX began as a family arts & crafts night and quickly grew into a brand connecting with over 500,000 customers worldwide. And this family still wants to change the world for the better. Each ZOX wristband is made from recycled water bottles, and each purchase donates a year's worth of clean drinking water to communities in need. Our little hugs for your wrist are comfortable elastic with beautiful art on one side and a positive, fun, or encouraging message on the other. With messages like "You Are My Sunshine" and "Love You to the Moon," they're great for gifting a loved one, a mom you admire, or collecting for yourself (or all of the above)!