White Stores is an online garden furniture retailer with the largest collection of rattan garden furniture available online in the UK.
whitesstores.co.uk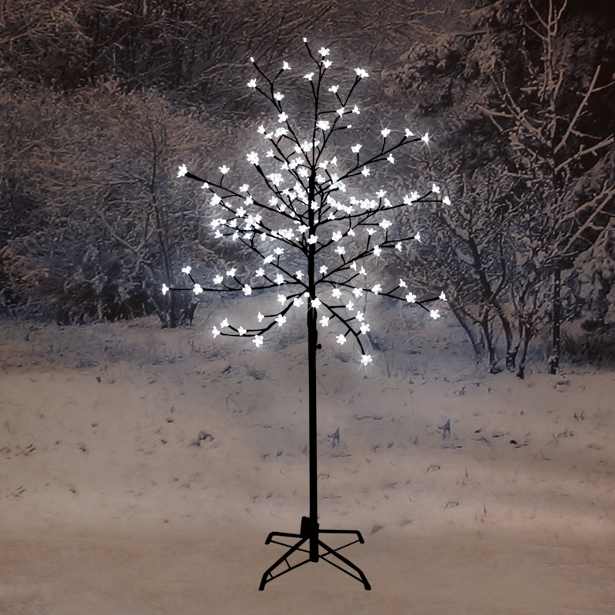 Specialising in rattan garden furniture, White Stores also offers a large range of garden furniture accessories such as parasols, heaters and firepits and has recently started working with fabric garden furniture, also. Additionally, this year White Stores also has a huge range of Christmas products on offer including artificial Christmas trees, fibre optic trees, indoor and outdoor lights for both trees and house décor, light up Christmas figures, and Christmas projectors.
This Black Friday, White Stores will be offering a huge 10% off all existing sale products including a huge range of Christmas items and garden furniture. This is whilst stocks last so we encourage you to order as soon as possible. This Black Friday sale will end on Sunday at midnight. However, White Stores will also be running a 10% off deal on Cyber Monday which will end at midnight on Monday night.
MoveActive is Australia's largest Grip Sock brand, and have recently expanded in New Zealand and the United States. Our Grip Socks drive peak performance for Pilates, Barre & Yoga, provide extra balance and hygiene in studios.
For Black Friday / Cyber Monday we have 30% off all retail orders & Free Shipping from Friday – Monday.
Using code: BFCM
www.moveactive.com.au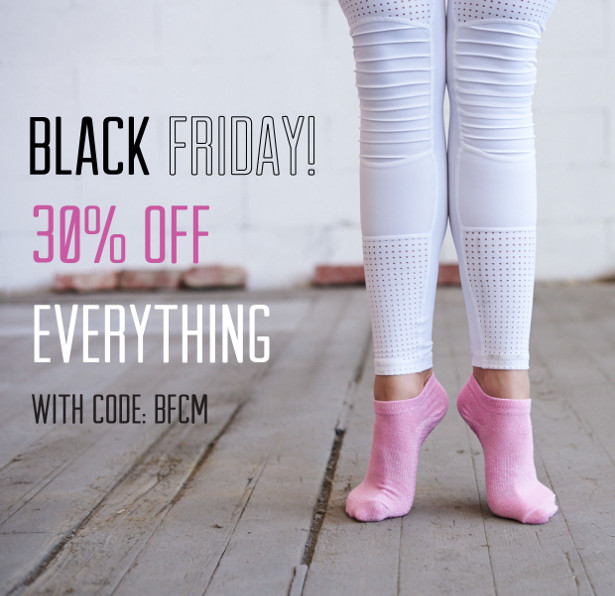 Enhance Your Flow with this Premium Cork Yoga Mat – The Ultimate in Comfort and Durability.
Covered in beautiful artwork created to Increase your Vibrational frequency and energise your yoga practice environment so you can simply sit and let go.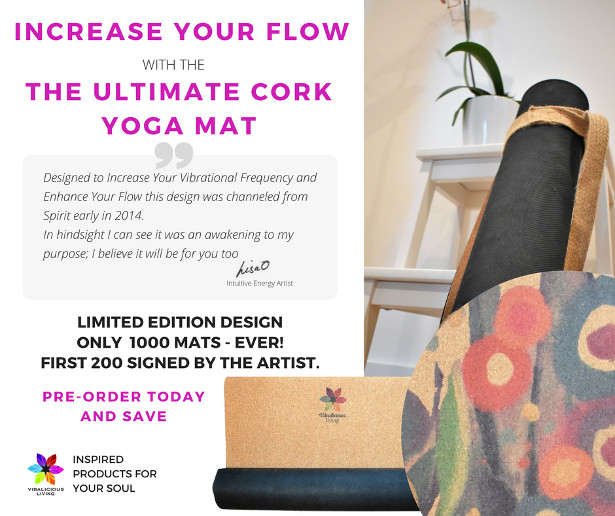 Made with natural and recycled cork and backed with superior natural tree rubber, this mat is 100% renewable, biodegradable, recyclable and kind to the planet.
Size 175cm x 64cm (4mm) Weight: 2.5kg
Limited Edition Print – First 200 personally signed by the artist.
Pre-order today and receive a 33% Discount PLUS FREE Shipping! Australia Only
https://www.vibaliciousliving.com/ultimate-cork-yoga-mat
Introducing beam.city, an online video shopping mall.
You can now shop from the comfort of your couch by browsing our wide selection of products all in video form. Get ready to immerse yourself in the ultimate shopping experience. Bringing products from local retailers closer to you. We are now in Etobicoke, Mississauga and Toronto. Looking for gift options? We've got you covered. With a range of products from top lined brands, whether you're looking for fashion, a cool pair of shoes, sunglasses or toys. Beam.city is going live this week. You don't want to miss out on the Black Friday and Cyber Monday deals, so hurry! Check us out on beam.city
Keeper Launches Version 11 of its Flagship Consumer Password Manager
New Emergency Access and Version History Features; Optimised Import of Existing Passwords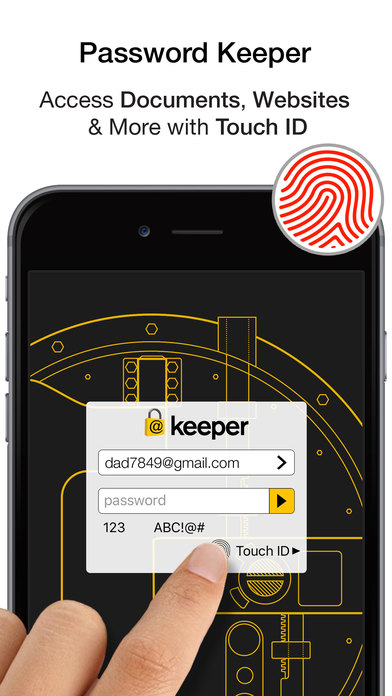 Tuesday 21st November 2017 -Keeper Security, Inc., the world's leading password manager and secure digital vault, today announced the release of its newest update for Keeper Unlimited. New version 11 caps an active fall development cycle and introduces both improved ease-of–use as well as expanded product capabilities.
"We are elated to share these newest features with our loyal customers," said Darren Guccione, CEO and Co-Founder of Keeper Security, Inc. "As the most secure password manager available, any new feature that improves convenience and ease-of-use must meet our high security standard. It is safe to say our engineering team absolutely delivered that with version 11."
The update introduces Version History, Identity & Payment Info, KeeperFill for Native Desktop Apps, a Password Importer, and Emergency Access,. Each solves a customer problem from minimizing the hassle of collecting all passwords to providing an estate planning tool. Details on new features:
· Version History – Provides a valuable audit tool to track the Who, What, and When for each record stored in a Keeper Vault. View dates records were modified, revert to a previous version or permanently delete it from your vault
· Identity & Payments – Enables customers to scan and upload credit and debit card information. Payment details and billing information are then available to autofill when making online purchases
· KeeperFill™ for Native Desktop Apps – Freedom to fill passwords and data across any native desktop application for Mac and Windows using hotkeys
· Password Importer – Collect all existing passwords stored in browsers and other password products. Keeper automates the retrieval process and provides step-by-step instructions
· iPhone X + Face ID – Supports login with new facial recognition technology available in Apple's new phone
· Emergency Access – Ensuring access to online accounts and services in the event of an accident or death is an emerging digital problem. This new functionality grants access to an account for up to five trusted family members or friends in the event of an emergency. Access is granted after a specified wait period defined by the customer
All Keeper users are eligible for this upgrade. Certain features are only available to Keeper Unlimited and Keeper Family customers.
For more information, please visit Keepersecurity.com/consumer/free-password-manager/.
Designed to make sure your dog always feels loved, the Furbo dog camera lets you see and interact with your dog even when you're not at home.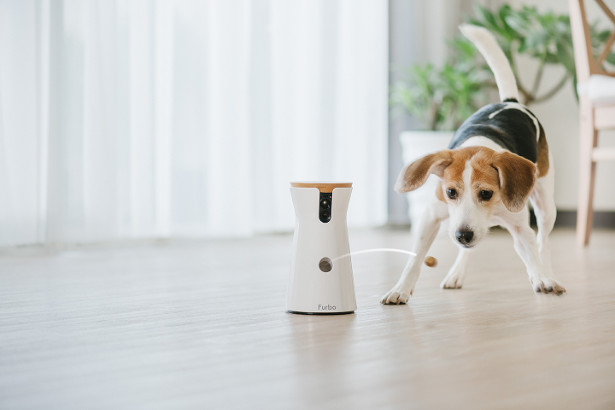 Usually available at a price of £249 at Amazon, Furbo will be Amazon's Deal of the Day on Cyber Monday, 27th November and will be sold from Black Friday, 24th November until Monday at a fantastic price of £155.
With its smart technology, the Furbo dog camera can be set up on your phone through their free Furbo app.
Here, you can:
Discover your dog's secret life through full HD video streaming, with a wide-angle view and night vision Toss a treat to your dog, whether you're at work or halfway around the world
Interact through Furbo's built-in microphone and speakers
Capture one of many cute moments (or the evidence of bad behaviour) by snapping a photo or recording a video with one simple click
Share precious moments to social media with one tap
Furbo is exclusively sold for £249 at Amazon
https://shopuk.furbo.com/
Furbo works with:
Broadband internet connection (1Mbps upload recommended) Wi-Fi or Ethernet
Available power outlet
iOS 8 or newer
Android 4.1 or newer
Tech spec
Size: 15 x 12 x 22.5cm
Weight: 798 g
Camera: Full HD, Wide-angle lens, 4x digital zoom, automatic night vision
Audio: Built-in speaker, high quality microphone
Treat capacity: 100 pieces
Recommended treat: Round shaped treats with a diameter around 1cm
Power: 100-240V, 5V2A
Connectivity: 2.4GHz Wi-Fi (802.11 b/g/n), Bluetooth Low Energy (BLE)
CYBER MONDAY FLASH SALE: 40% OFF TRAVEL TO ICELAND WITH WOW AIR!
Valid with promo code WOWCYBERMONDAY

Embracing the spirit of seasonal sales, ultra-low-cost airline WOW air has announced 40% off flight bookings to Iceland to celebrate 'Cyber Monday'.
The WOWCYBERMONDAY promo code is valid for select return trips from London Gatwick and Edinburgh to Iceland taking place between 10 January and 15 May 2018. This is valid for bookings made on Monday 27 November 2017 (midnight-midnight).
WOW air flies from two UK departure points; London Gatwick & Edinburgh and from April 2018, London Stansted. The airline currently serves 33 destinations across Europe, America and Canada. Notable recent route announcements include Dallas (commencing 23 May 2018), New York's JFK (commencing 26 April 2018) and St. Louis (commencing 17 May 2018).
Fares from London Gatwick to Iceland start at just £34.99*, pre discount. For more information or to book visit www.wowair.co.uk
Mark2 are offering a 20% discount on Black Friday for purchase of any product.

All – eBikes available through the site
www.mark2.co.uk
At MARK 2 we believe we provide the best electric bikes in the UK. At the heart of every MARK 2 ebike is their powerful, yet intelligently integrated and cleverly hidden electronics, supreme reliability, outstanding ease of use and, most importantly, the sheer enjoyment you will experience every time you hit the road or trail.
Konditor & Cook
This Black Friday there's cause for celebration at London's favourite bakery. Konditor & Cook are offering 20% off EVERYTHING running from Black Friday until Cyber Monday. All you need to do is go to www.konditorandcook.com, pick your favourite treat and place your order online.
So skip the queues and bonkers bustle and order your cake and mince pies online this Black Friday from Konditor & Cook. What better way to #SpreadJoyThroughCake than to share one of their delicious creations with your loved ones – and with 20%, you really can have your cake and eat it.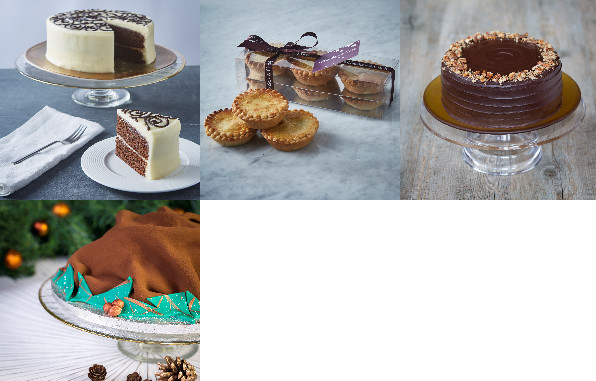 Stats on Black Friday at Wiggle based on 2016. This includes a literal tonne of Haribo being sent out to customers, when the busiest time to buy on site is and Black Friday's most bizarre customer request.

wiggle.co.uk
Black Friday is set to be bigger than ever this year. Head over to the site to discover the latest deals.
How many Black Friday items were bought? 69,848
Number of deals? 2,165
How many people visited the site? Average of 14 customers a second.
Weight of Haribo given away? 1.1 tonne
What was the most popular deal? The most popular deal by orders was High5 Zero Electrolyte Drink (20 Tabs) – this sold 11,634 items during the Black Friday period. The most popular product by revenue was the Suunto Ambit 3 Sport GPS with HRM which sold 2,197 units during the Black Friday period.
Percentage of customers who bought more than one item? 67.38% of customers who bought a Black Friday item bought more than 1 additional item.
Busiest time of day for sales? Most popular hours for sales were 8-10am on Black Friday in which 3,021 transactions were made – averaging to one transaction every 2.3 seconds.
Top three most popular countries by website traffic:
1. United Kingdom
2. Japan
3. Spain
How many bikes did you sell? We sold 261 Black Friday bikes in the Black Friday period.
Most expensive item sold? Eddy Merckx Mourenx 69 (Sram Red – 2016) Road Bike £2,260.44
Cheapest item sold? High5 energy drink – 11p
Amount of enquiries dealt with for Black Friday? Our product experts chatted to nearly 6,000 customers in the 24rs of Black Friday – That's the same amount of chats we would normally do in a week!
Most bizarre enquiry? Do your socks come in pairs or do I have to order them separately?!
Most far-flung request? We chatted to a customer in Aruba (Google it) who was asking if we could deliver a bike to him in time for Christmas.
Black Friday bargains from Three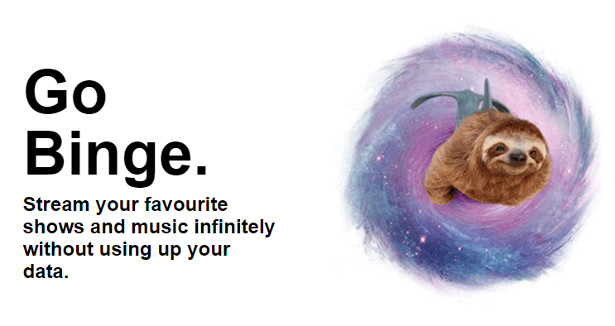 Black Friday is set to be bigger than ever this year. So, whether you're one for braving the crowds on the high street or a savvy surfer from the comfort of your couch to find the best offers online, Three UK has announced its hottest Black Friday deals:
Essentials Plan:
· iPhone 8 with an amazing 30GB of data, for £49 upfront and £45 per month (exclusive deal for Black Friday weekend only)
Advanced plans:
· iPhone 7 with a whopping 100GB of data, for £49 upfront and £48 per month (a saving of £78)
· Samsung Galaxy S7 Edge with 12GB of data for £49 upfront and £36 per month (a huge saving of £145
· Huawei P10 Plus with 12GB of data for £49 upfront and £39 per month (a saving of £79)
· A gigantic 100GB of data on a 12-month SIM only plan for just £20 per month (a saving of £72)
The deals are available from Friday 24th November through to Monday 27th November 2017 – in store and online.
Three's Advanced Plans also come fully loaded with the following added benefits:
· Go Binge – Stream music, film and TV without it coming out of your data allowance
· Go Roam – Use your phone abroad in 60 destinations at no extra cost
Plus all Three customers can now get the Wuntu app, with exclusive offers and free stuff every week.
To take advantage of these great offers, head down to your local Three store, or visit http://www.three.co.uk/ to order online.
The sunny Seychelles beckons with a cool combination deal from Hilton
Soak up the sun this winter at one of Hilton Seychelles' three properties in the stunning Indian Ocean archipelago. Hilton Labriz, Hilton Northolme* and Doubletree Allamanda are three exclusive resorts set in one destination, all of which have unique personalities and offerings and cater to a wide range of travellers. From families to couples, to those travelling on a more affordable luxury budget, Hilton Seychelles has something for everyone.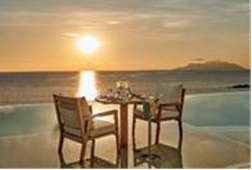 Hilton Seychelles Labriz Resort & Spa is located on Silhouette Island, giving guests the impression they are in their very own private paradise. The resort's 110 one-bedroom villas and the Silhouette Estate are spread across the grounds and can be found nestled in the hillside amongst lush gardens, and scattered along the beach. Each villa sleeps up to three adults, or two adults and two children, with contemporary designs combined with tropical chic, making it a comfortable destination for families or groups of friends to spend a holiday together.
Hilton Seychelles Northolme Resort & Spa is a stunning boutique five-star resort, and one of the first hotels to open on Mahé Island, welcoming adults and children over 13 years. Referred to as the Indian Ocean's 'Leading Villa Resort' since 2007 by the World Travel Awards, Northolme Resort & Spa consists of a host of charming private villas spread out across a tropical landscape, all with private balconies offering panoramic ocean views, daybeds, sun loungers and dining tables. Interiors feature a subtle blend of Seychellois architecture and modern décor, with high ceilings, dormers and glass-panel French doors. Each villa comes with WiFi and DVD players. Northholme is the ideal option for newlyweds, and those looking for some peace and quiet.
The DoubleTree by Hilton Seychelles Allamanda Resort & Spa is located in the south of Mahé, a boutique affordable luxury option for those travelling on a more conservative budget, but still wanting to explore this paradise island. The four-star contemporary resort is one of a kind in this part of the world, with only 30 rooms, and a personalised service that surpasses other resorts in the area creating a smaller, more intimate environment in which to enjoy the Seychelles. The rooms have contemporary designs with breathtaking views of azure blue skies and turquoise sea. Those staying in Deluxe rooms can step out of their rooms onto the balcony and relax in their private whirlpools before drying off on the double lazy chair.
For Black Friday, the three hotels are offering two combination offers for guests:
Three nights at Hilton Northolme plus 3 nights at Doubletree Allamanda, £1645.68, saving £796.46
OR
Four nights at Hilton Labriz and three nights at either Hilton Northolme, £1999.61, saving of £884.76
OR
Four nights at Hilton Labriz and 3 nights at Doubletree Allamanda £1674.90, Saving of £796.46
Hilton are offering 30% off the best available rate on a bed and breakfast basis, plus a complimentary bottle of sparkling wine on arrival and USD $100 credit per stay on Food and Beverage. The deal is non-refundable and non-changeable.
Prices at Hilton Labriz Resort & Spa starting from €310/ £278 in a King Garden Villa per night on a B&B basis. Prices at Silhouette Estate starting from €3200/ £2874 per night on a B&B basis.
Prices at Hilton Northolme Resort & Spa starting from €450/ £215 in a King Hillside Villa per night on a B&B basis and €2400/£2153 per night in Northolme Villa on a B&B basis. *Northolme only caters for adults and children aged 13 and up.
Prices at DoubleTree by Hilton – Allamanda Resort & Spa starting from €300/ £269 in a King Deluxe Room with Ocean View per night on a B&B basis.
Visit www.hilton.com/seychelles or call +248 429 9000
Beat the winter blues with 40% off at DUKES LONDON
DUKES LONDON is offering the perfect present this Christmas with an exclusive Black Friday deal. Get your (ice) skates on and book a room via the hotel on Black Friday – the 24th November 2017 – and early birds will receive up to 40% off! This generous discount is available for guests wishing to stay at DUKES from the 1st January – 31st March 2018, giving the gift of the perfect escape from the mid-winter blues and ensuring your other half or closest friend has something to look forward to after the New Year.
Guests arriving in 2018 will be the first to experience the newly refurbished bedrooms – part of a multimillion pound project in collaboration with DesignLSM – and can eat to their hearts content at the stylish GBR, Nigel Mendham's smart restaurant adjacent to the hotel that specialises in 'Great British' food. It's both a luxurious and savvy choice for a post-Christmas break with something for everyone; whether you're after a weekend's shopping in the sales – and with Harrods, Selfridges and Bond Street all within walking distance, the location couldn't be more convenient. Or, if you're keen on a short stay away from home for some peace and quiet after the chaos of the festive season, you can make full use of DUKES' 'Beditation Butler', a specialised mindfulness service that helps you relax and switch off after a hectic day.
What's more, the offer extends until the end of March and includes Mother's Day, so get one step ahead and book your mum in for a special treat on Sunday 11th March for a weekend of museums, galleries and shopping, with a specially planned DUKES picnic in the park if Spring has sprung. Don't miss out on this very special offer – available for only 24 hours on the 24th November 2017!
Nightly rates at DUKES LONDON with the 40% off Black Friday promotion in a DUKES room start from £213.60* inclusive of VAT on a room-only basis. Visit www.dukeshotel.com or call 020 7491 4840.
*Bookings must be made on Black Friday – 24th November 2017. Valid for stays from the 1st January – 31st March 2018. Subject to availability.
Explore the wilderness with Africa Albida Tourism's thrilling safaris:
Victoria Falls Safari Club, Victoria Falls, Zimbabwe
Offering majestic vistas, the Safari Club is intimate in feel, with 16 modern, light and airy Club Rooms and four luxurious Club Suites. Safari Club guests have private access to the exclusive Club reception, lounge and terrace area, a stylish spot to enjoy a quiet breakfast, afternoon tea and cake or evening cocktails on the game-viewing deck. Guests have full access to all the facilities of the neighboring Victoria Falls Safari Lodge, such as the Buffalo Bar and swimming pool.
DSC_0670 2During your stay at Victoria Falls Safari Club, you can dine at the luxurious à la carte MaKuwa-Kuwa restaurant which offers an authentic Zimbabwean experience and sophisticated fusion cuisine. Open on three sides and overlooking the waterhole at Victoria Falls Safari Lodge, MaKuwa-Kuwa offers a unique opportunity to view elephant and other wildlife as you enjoy your fine dining experience. Guests also enjoy the delights of the much-loved The Boma – Dinner & Drum Show, an absolute must-do experience! Open to the surrounding forest, The Boma restaurant serves a traditional feast of dishes prepared with local ingredients, and game meat roasted on the barbeque. A highlight of the evening's entertainment is the fun interactive drumming show. The offering at The Boma has recently been enhanced, so we can expect an even more exciting evening filled with local Zimbabwean food and entertainment.
Ngoma Safari Lodge – Chobe, Botswana
Set beneath pink-strewn African skies, the property is an exclusive eight-suite luxury lodge bordering the western edge of Chobe National Park in Botswana and overlooking stunning sweeping panoramas of the Chobe River and floodplain. Ngoma Safari Lodge is infused with romance – from the décor to the superlative views it is a tranquil sanctuary surrounded by rugged nature and teeming with wildlife. Each private thatched-roof suite comes complete with an outdoor rain shower and a private terrace with a "refresh and relax pool" overlooking the savannah plains, from where you can watch game pass by.
Days begin with a delicious breakfast, after which the lodge's expert guides will be on hand to take us on to the Chobe River for a boat cruise, and into the national park on an exhilarating game drive, ideal for spotting elephants, grazing buffalo and herds of zebra. The evenings will be spent relaxing on the viewing decks soaking up the spectacular vista, with refreshing pre-dinner cocktails, before indulging in a glorious four-course dinner set beneath the twinkling stars.
For Black Friday and Cyber Monday, Africa Albida Tourism is offering the following:
Victoria Falls Safari Club: 40% discount* when travelling from 3rd April – 1st June 2018
Victoria Falls Safari Suites: 40% discount* when travelling from 5th January – 1st June 2018
NgomaSafari Lodge – 40% discount* when travelling between 5th January – 31st March 2018
* Minimum stay of three nights, discounts apply only to guests booking and paying on either Black Friday (24th November) or Cyber Monday (27th November)
Visit Africaalbidatourism.com for further information.
BLACK FRIDAY SALE!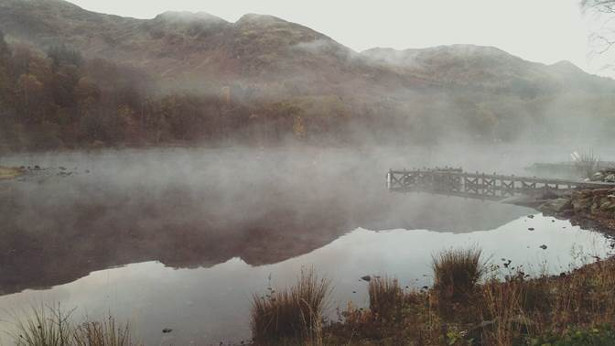 This weekend only; treat yourself to DB&B on Fri 24th, Sat 25th or Sun 26th in a chalet or a classic room for only £59 per person at The Four Seasons Hotel in St Fillans. Call the hotel to book and quote Black Friday: 01764 685 333
The Four Seasons Hotel
Crieff Road
PH4 2NF
01764 685333
https://www.thefourseasonshotel.co.uk/
BLACK FRIDAY AND CYBER MONDAY SHOPPING WITH CARLUCCIO'S
You'll find the perfect gift at Carluccio's this Black Friday and Cyber Monday weekend, with 20% off their 2017 Christmas products. Shop the Carluccio's festive range at carluccios.com using the code OFF20, alternatively visit your local Carluccio's, not only will they fill you with festive food and cheer, but they'll do your shopping for you. Simply select your items from the table-top gift wish list, order with your waiter and Carluccio's will have everything ready for collection at the end of the meal.
Bestsellers include the award-winning Panettone Tradizionale (£16.95), Cantucci e Vin Santo (£25) and the Clementine in Camicia (£4.95/£12.95/£17.95). New for this year is the unbelievably moreish Panettone al Limoncello (£19.95), with a limoncello cream filling and white chocolate topping.
Terms and conditions
Valid from 00.01 on Friday, November 24th – Monday, November 27th 11.59pm 2017
Offer is valid on purchases made at carluccios.com and at Carluccio's Delis
Enter code OFF20 at the checkout to save 20% on your purchases online.
Offer excludes gift vouchers and alcohol.
No adjustments on previous purchases, no cash alternatives.
www.carluccios.com
@carluccios
#CarlucciosUnwrapped #CarlucciosXmas
illy
espressocrazy.com

illy Francis Francis X.1 in Stainless Steel, Anniversary Edition (was £555, now £266)
illy Francis Francis Y3.2 in Black (was £110, now £49.50)
illy Francis Francis X7.1 in Black (was £156, now £70)
illy Francis Francis X1 in almond (was £357, now £160.50)
Offers valid from 00:01 on 20th November while stocks last. Available from illy's official UK website – www.espressocrazy.com
In addition shoppers get 10% off coffee too.
***
Better than half price – Black Friday offers from illy
To mark Black Friday this year, premium Italian coffee brand, illy, will be offering consumers its best ever deal to date; better than half price on coffee machines + 10% off coffee.
The offer is valid from 00:01 on 20 Nov 2017 while stocks last.
Exclusively available on coffee.blackfriday, or via illy's official UK website espressocrazy.com.
People will be able to buy the brand-new X1 Anniversary machine (compatible with illy iperEspresso capsules or longer filter-style 'Filtro' capsules), for just £200, a huge discount of 55% off the original price.
Product
Normal Price
Black Friday Price
illy Francis Francis Y3.2 (black, red, white)
£110.00
£49.50
illy Francis Francis X7.1 (classic best seller)
£156.00
£70.00
illy Francis Francis X1 Anniversary (stainless-steel)
£555.00
£266.00
illy Francis Francis X1 Anniversary (black, red, almond)
£416.00
£200.00
illy Francis Francis X1 (black, red, almond)
£357.00
£160.50
illy Francis Francis X1 (stainless steel)
£478.00
£215.00
illy Francis Francis X1 for ground coffee (7 colours)
£447.00
£201.00
illy Francis Francis X1 for ground coffee (stainless-steel)
£540.00
£243.00
illy Francis Francis Y5 duo (black)
£150.00
£67.50
illy Francis Francis Y5 with milk (black)
£272.00
£122.50
illy Electric Milk Frother
£67.00
£30.00
Mixed case of Capsules (6 tins, up to 126 capsules in total) – iperEspresso & Filtro capsules
£45.21
£40.65
Anniversary Edition illy Francis Francis X.1
(iperEspresso capsules, and new Filtro filter-style long coffee capsules)
Black Friday prices: £266 (stainless-steel) & £200 (black, red, almond)
To celebrate the iconic X1 coffee machine's birthday, illy has commissioned the 20th Anniversary Edition X1.
This stunning machine, brand new for Christmas, combines the latest coffee making technology with a classic retro look by famed Italian designer, Luca Trazzi.
The easy-to-use capsule design makes delicious espressos and americanos at the touch of a button, and its milk frothing steamer creates cappuccinos effortlessly.
Thanks to its state-of-the-art technology, it is possible to prepare both espresso coffee and Americano coffees at the correct temperature and volume.
illy Francis Francis Y3.2
(iperEspresso capsules, and new Filtro filter-style long coffee capsules)
Black Friday prices: £49.50 (black, white, red)
Another brand new illy machine. the Francis Francis Y3.2 is the next generation capsule machine. With an even smaller footprint than its cousin, the Y3, and a completely renewed design by architect Piero Lissoni. Thanks to its state-of-the-art technology, it is possible to prepare both espresso coffee and Americano coffees at the correct temperature and volume.
Pair with illy's automatic induction milk frother (£30) for cappuccino, latte, flat white, and macchiato
illy Francis Francis X7.1
(iperEspresso capsules)
Black Friday prices: £70 (black, red, white)
With its stand-out retro design, the Francis Francis X7.1 is an espresso machine that delivers your caffeine fix in style.
Featuring easy-to-read temperature and steam icons letting you know when the X7.1 is ready to brew and froth, as well as a prominent steam valve knob for effortless steam control this classic consumer favourite is also available in black and white.
Illy Francis Francis X1
(ground coffee, ESE capsules, or iperEspresso capsule models)
Black Friday prices ground coffee machine: £201 (many colours), £243 (stainless steel)
Black Friday prices capsule coffee machine: £160.50 (black, red, almond), £215 (stainless steel)
For those looking to bring style and substance to their kitchen, they need not look any further than the Francis Francis X1.
Arguably the most fashion-forward coffee machine on the market, illy's iconic architect-designed X1 machine for ground coffee is widely admired not only for its looks but as a fantastic pump action espresso coffee maker.
Capsule users can now fill their own custom cases with the range of illy coffee capsules on espressocrazy.com
Black Friday prices: £40.65 Case of iperEspresso & Filtro capsules
(6 tins, up to 126 capsules)
In addition to iperEspresso capsules, brand new Filtro "drip/filter" coffee capsules with a mini-filter for a longer coffee with a smooth, rich taste are available. Optimised for use in the brand new X1 Anniversary machines and Y3.2 machines.
www.houseology.com
Black Friday Offers
Black Friday Weekend is on the horizon and we are delighted to give you a special preview of some of our amazing limited stock offers! These will launch to Houseology Subscribers on the 23rd November and across the website on the 24th with many more offers are still to be announced – stay tuned for more information.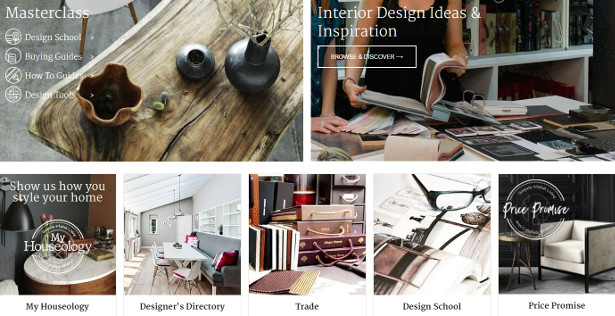 NORR11
Line Two Floor Lamp – Black
was £659
Black Friday Price £199
Flos
Spun Floor Lamp White
was £1,192
Black Friday Price £359
Lene Bjerre
Carmela Table Lamp – Silver
was £199
Black Friday Price £59
RV Astley
Alaina Armchair – Grey Linen
was £370
Black Friday Price £119
Moooi
Random Light White Pendant Lampshade – Small
was £482.50
Black Friday Price £249
RV Astley
Hyde Console Table Black Glass
was £593
Black Friday Price £179
Muuto
Leaf Table Lamp – Black
was £155
Black Friday Price £49
Eichholtz
Corolle Candle Holder
was £65
Black Friday Price £19
Eichholtz
Primo Wall Lamp Nickel – Large
was £303
Black Friday Price £89
Eichholtz
Chandelier Mayflower 6 Light
was £1,645
Black Friday Price £999
Houseology Collection
Globe Pendant Light
was £789
Black Friday Price £249
Louis Poulsen
VL38 Wall Lamp White
was £264
Black Friday Price £149
Wickes
www.wickes.co.uk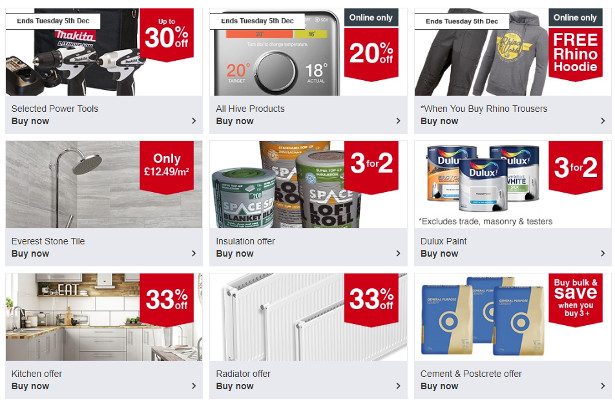 Wickes is giving home improvers the chance to spruce up their homes in time for the festive season, with a fantastic 15% off when you spend over £75 on all Click and Collect orders ahead of Black Friday.
Available online from 22nd November to 5th December, DIYers can take advantage of 15% off on big name brands such as Dulux, Bosch and Karcher when they Click and Collect by using the code Black15 at the online checkout point.
In addition, Wickes is offering great savings across other categories for Black Friday including:
30% off selected Power Tools
20% off all Hive products
10% off selected Ladders
Hugh discount 85% off the entire site on Black Friday
http://mensfinest.co.uk
Premium Men's Accessories!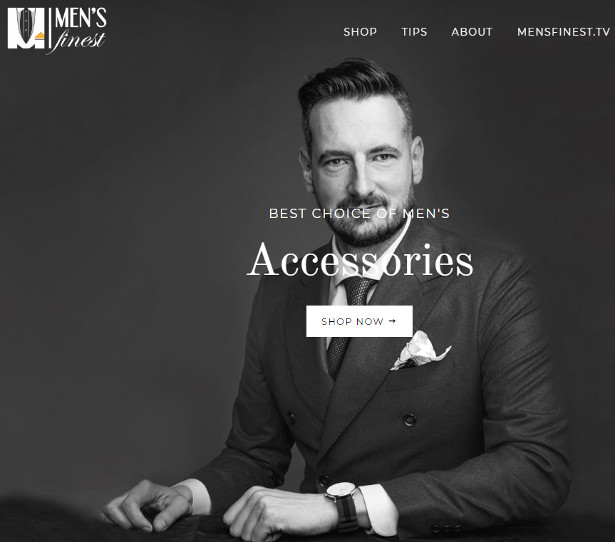 Guy Harvey Inc.
www.guyharvey.com
From Nov. 19 through Black Friday, Nov. 24, fans spending more than $100 online will receive a numbered lithograph signed by world-renowned artist, conservationist, scientist and entrepreneur Dr. Guy Harvey (a $200 retail value).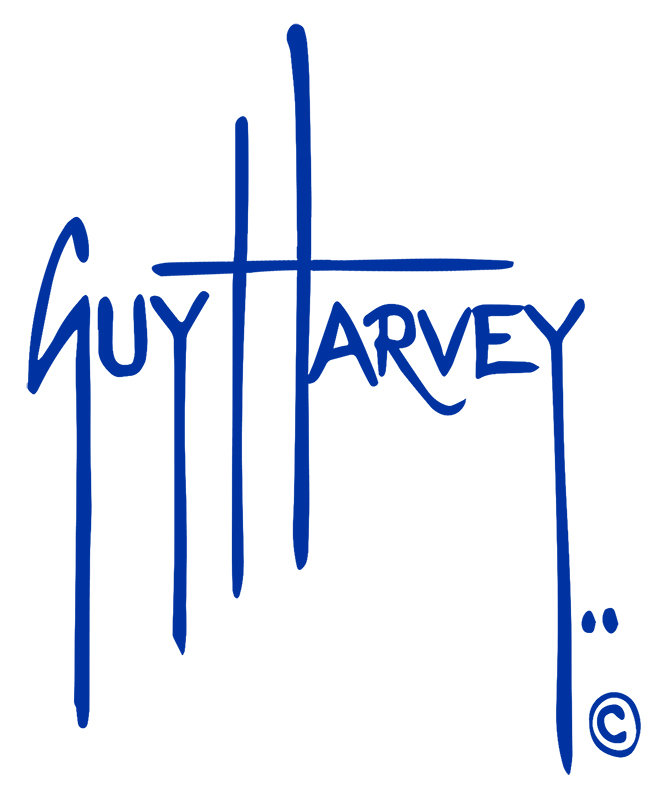 White Stores, specialist outdoor living retailer.
www.whitestores.co.uk
White Stores host a selection of Christmas décor as well as outdoor lighting and a variety of other outdoor living products.
White Stores are offering a 10% discount in the run-up to Black Friday and then 20% off on Black Friday and Cyber Monday.
www.dbmax.co.uk
Proto-Col
Black Friday/Cyber Monday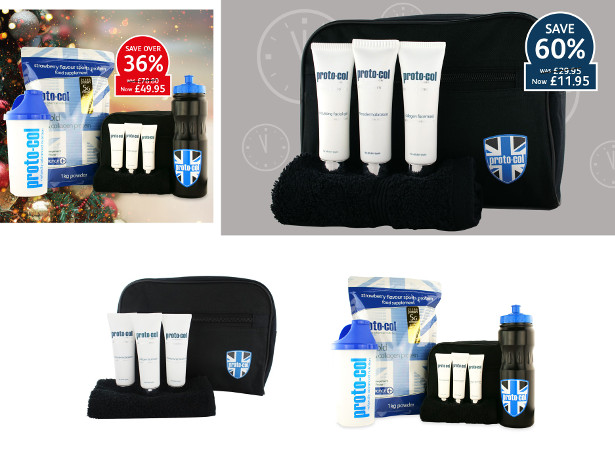 Protein pamper combo £49.95 (Limited Edition Bundle)
A perfect gift for anyone that is passionate about their wellbeing and that loves to exercise. Our proto-col blend of whey and collagen proteins is trusted by Olympic athletes to support their training and performance. It's ideal for nourishing muscles and joints to promote recovery.
The gift bundle includes: pro gold whey & collagen protein 1kg, mix shaker bottle, sports water bottle, collagen facial travel bag (features 20ml each of moisturising facial gel, facemask and microdermabrasion)
Men's facial travel bag £11.95 (was £29.95)
Proto-col's gift set of 3 grooming essentials that are specially designed for men's skin to help maintain moisture levels, soothe and calm the skin after shaving and leave the skin feeling fresh. Ideal as a gift to introduce the of collagen skincare.
The set includes: moisturising facial gel 20ml, facemask 20ml, microdermabrasion, 20ml, wash cloth, travel bag.
Here at Blacks our Blacks Friday has already launched with amazing deals.
blacks.co.uk

Garmin Fenix 3 Silver HR Watch- Was £490 Now £295 Save £195
The North Face Women's Nuptse Gilet- Was £140 Now £98 Save £42
The North Face Men's Exhale Insulated Jacket- Was £160 Now £110 Save £50
Save Up To Half Price On Berghaus
Save Up To Half Price On Jack Wolfskin
Save Up To 40% On Mountain Equipment
Save Up To 60% On Kidswear
Save Up To Half Price On Jackets
Save Up To Half Price On Footwear
Broadband Genie.
Below are details of their exclusive Black Friday deals.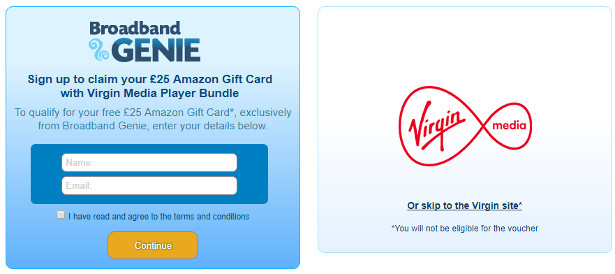 Provider: Virgin
Product: Player Bundle
Offer: £25 Amazon gift card
Price: £30
Contract: 12 months
Dates: 20th – 27th November
Link: http://broadbandgenie.co.uk/broadband/partner/itr/out/product/301
Provider: TalkTalk
Product: Fast Broadband
Offer: £50 Amazon gift card
Price: £18.95
Contract: 12 months
Speed: 17Mb
Setup: £0
Dates: 23rd – 30th November
Link when live: http://broadbandgenie.co.uk/broadband/partner/itr/out/product/51
Provider: TalkTalk
Product: Faster Fibre
Offer: £50 Amazon gift card
Price: £25
Contract: 18 months
Speed: 38Mb
Setup: £0
Dates: 23rd – 30th November
Link when live: http://broadbandgenie.co.uk/broadband/partner/itr/out/product/309
Provider: BT
Product: Infinity 1
Offer: £100 BT Reward Card and £30 Amazon gift card
Price: £29.99
Contract: 18 months
Speed: 52Mb
Setup: £9.99
Dates: 22nd – 27th November
Link when live: http://broadbandgenie.co.uk/broadband/partner/itr/out/product/515
TP-Link
BLACK FRIDAY DEALS ON http://uk.tp-link.com/promotions/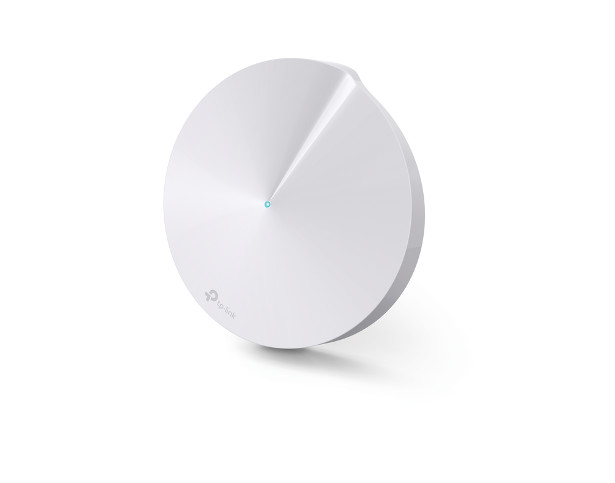 Whole-home Wifi System Deco for stoping family fighting for Wifi: http://uk.tp-link.com/products/details/Deco-M5.html
Best for uninterrupted whole-home Wi-Fi for £199
Deck the house with boughs of Wi-Fi with TP-Link's easy to set-up Deco M5, which paints every corner of the home in secure Wi-Fi. The Deco M5 is three devices in one that provides seamless mesh Wi-Fi, antivirus and parental controls. The home-care feature allows parents to control how much time their children spend on the internet and lets them track every site visited and app downloaded.
Mesh technology relies on three units working together to replace the router and create bufferless Wi-Fi in every room. Together the Deco units triangulate and work to cover up to 4,500 square feet, with an additional 1,500 square feet covered every time another is added.
Quontic Bank
Have you heard of a bank offering a Black Friday sale?
New York City-based Quontic Bank is offering what we think is probably the highest savings rate in the country of 1.40% APY – for anyone that wakes up the day after Thanksgiving and opens an account on Black Friday:
https://quonticbank.com/black-friday-2017
Rocket Dog is offering the below on Black Friday.
https://www.rocketdog.co.uk/
Offering 50% everything on the site.
Starts Friday at 12:01am runs until Sunday Midday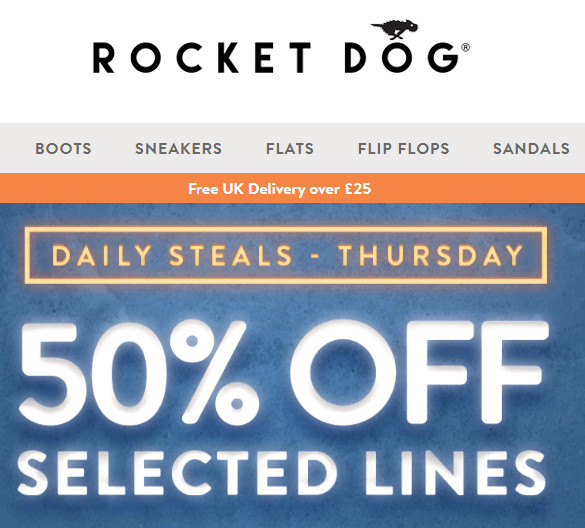 Bolney Wine Estate – the award-winning English Vineyard specialing in Red, White and Rose, still and sparkling wines are:
Offering 15% off on all of their products – both in their shop and online*
Offers will be running from Friday 24th – Sunday 26th November.
Check out code: BLACK17
Plus:
– Free Christmas pudding with every hamper purchased
– Free tasting in the shop throughout the whole weekend
Old Factory
Black Friday Deal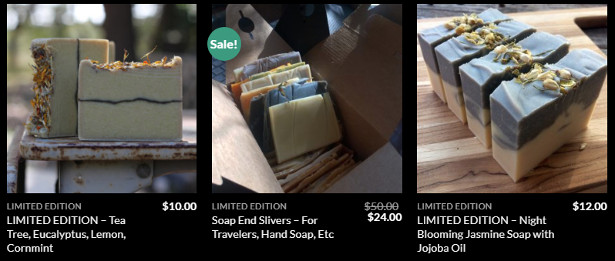 Black Friday special of 30% off our entire collection, with code "blackfriday" – you can find the link to our website below! We create very unique, natural skincare and home good products. Great for the active rugby player!
www.oldfactorysoap.com
www.parousiaperfumes.com
One Fur All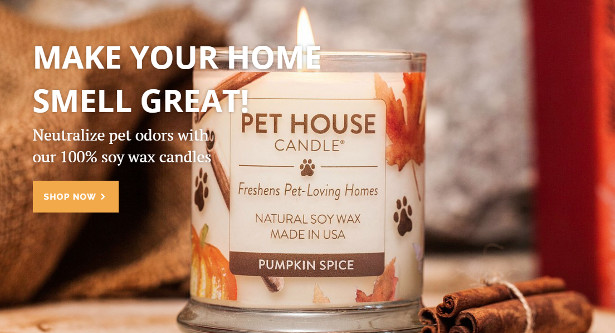 www.onefurallpets.com
Twitter handle https://twitter.com/OneFurAllPets
We will be offering an online discount on Black Friday , promoting the day with an email blast and also sharing #shopSmall on social media..
Puppy Kisses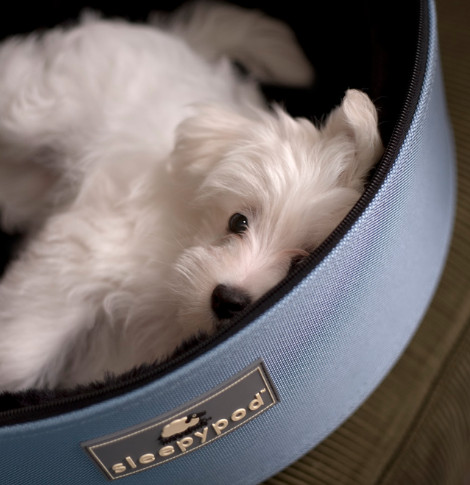 www.puppykisses.com
Twitter handle https://twitter.com/PuppyKissesLLC
We are always excited about Black Friday and Small Business Saturday, as sisters and small business owners ourselves, we like to encourage pet owners to shop small with us, and we happily support other small businesses too. We will be doing some email marketing, facebook promotions and couponing around ShopSmall.
Black Friday through Cyber Monday Specials
Free Shipping over $49 PLUS –
Spend $75 get a FREE Festive Collar Bud
Spend $100 get a FREE Holiday Treat Box
Spend $200 get a FREE Holiday in a Box
Skyroam Solis (https://www.skyroam.com/solis) is a dual 4G LTE global WiFi hotspot and power bank.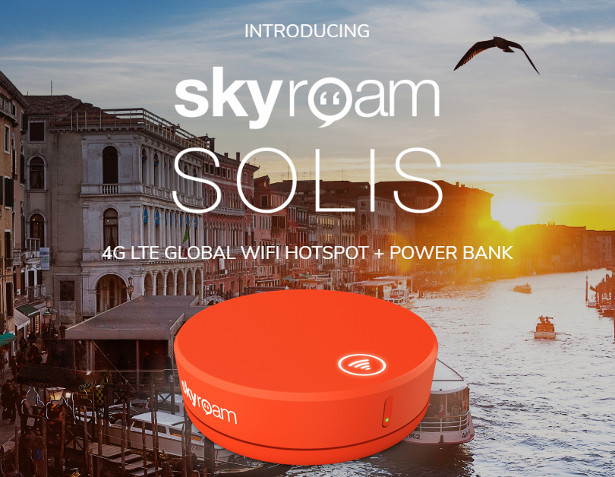 This will keep those on your list powered up and connected as they travel the world, so it's incredibly easy to share pictures, stay in touch, navigate their adventure, and more.
Starting Black Friday and running through Cyber Monday, Skyroam is offering five global WiFi daypasses with a purchase of a Skyroam Solis.
The Skyroam Solis seamlessly connects users with mobile WiFi on the go through its proprietary global WiFi network powered by patented virtual SIM (vSIM) technology. With instant access to secure, unlimited data in 100+ countries, Skyroam Solis offers the convenience of going from one country to another without configuring local SIMs, updating plans, incurring roaming charges or overage fees, shareable on up to five devices simultaneously.