Has your mother ever wanted to record her life stories? Maybe write a biography of all her memories? With Tell Your Story you can record a professional life biography video and be certain your family memories will live on.
www.tellyourstoryuk.com
We believe nothing is more important than the memories we create, the experiences we live and the friends we make along the way. But in time memories are forgotten, lost and possibly never heard again. The stories and tales you hear das a child, that you still hear daily, and that you may one day want to hear again, are the foundation of your family's legacy and it is important that they are documented and kept for generations to come.
We meet, greet and learn about the stories you want to record, prepare a plan for the life biography, and arrange filming and recording. After this everything is produced in a high-quality feature length film for your family to keep forever. We make sure everything you want is included and present it all in a bespoke keepsake package, with USB digital format, printed DVDs, hardcases and transcribed booklets for you to share with the entire family.
Tell Your Story aims to ensure that when we're no longer around, those closest to us have something to remember us by, something to look back on and smile, laugh, even cry at. Our memories, stories and experiences are priceless, and we don't want them to be forgotten. We want our children and grandchildren, years from now, generations down the line, to see, learn from and look up to the incredible lives we lived.
Don't let your family history be lost in time. If you live in the Midlands and are interested in recording and documenting your life stories, or have family history you or your parents would like to document, please get in touch and Tell Your Story.

New Candles In Bloom collection by Candles By Me. There will be something for every Mum! www.candlesby.me you can even customize this gift FOC!
Remember Scent Deeply Affects The Brain.
FACEBOOK | TWITTER | INSTAGRAM
Candles In Bloom is inspired by Spring blooms. They have so many bright fragrances and colors to choose from!
There will be something for every Mum!
They will even give you the ability to customize it for Mum WITHOUT the custom pricing this year.
Same fair price: $20 USD
The proprietor  Renea Hanks is a fragrance expert, and has completed speaking engagement for Procter & Gamble called Fragrance Exploration in Miami several years ago. Renea teaches people about scent and memory, how the brain is wired and how scent deeply affects it. It affects even our productivity and mood!
The Candles In Bloom are:
(Soft Pink)
Cherry Blossom
Peony
Dogwood
(Peach)
Tulips
Day Lily
Geranium
Garden Roses
(Serenity Blue)
Sweet Pea
(Red)
Dozen Roses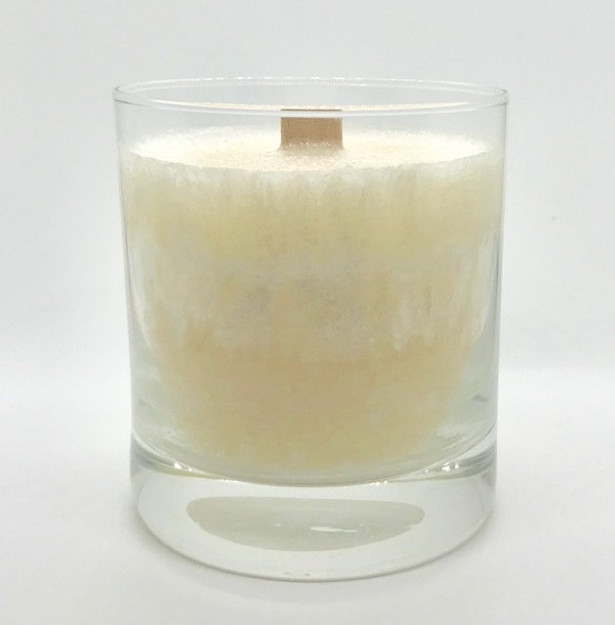 (Purple Red)
Crocus
(Purple Blue)
Hyacinth
(White)
Orchids
Baby's Breath
Iris
Magnolia
One Perfect Rose (light rose floral)
(Deep Pink)
Mary's Sweet Rose (Rose with vanilla to soften the sharp Rose floral note)
(Fuschia)
Heather
(Deep Orange Yellow)
Bird of Paradise
Asiatic Lily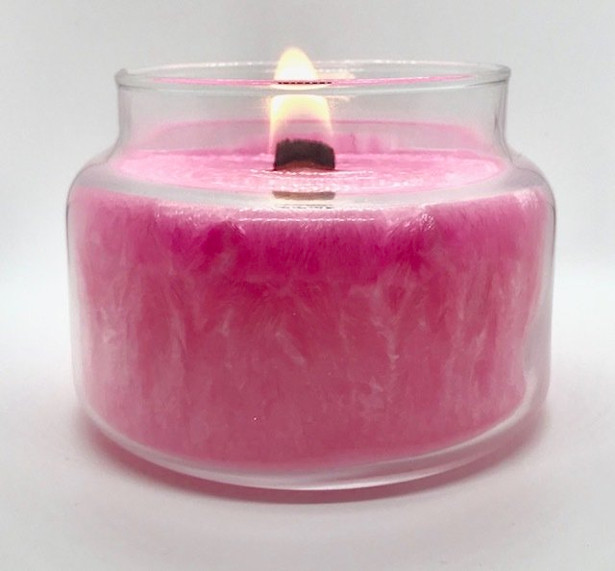 (Yellow)
Honeysuckle
Pansy
(Bright Blue)
Delphinium
(Buttercup Yellow)
Daffodil
Freesia
(Aqua Green)
Calla Lily
Hydrangea
(Fiery/Yellow Based Red)
Poppy
As you can see, there are so many gorgeous blooms in Spring and we are bringing them in for all to enjoy with Candles In Bloom!

Mother's Day Gifts to spark a conversation and guarantee a reaction! www.jbirdistheword.com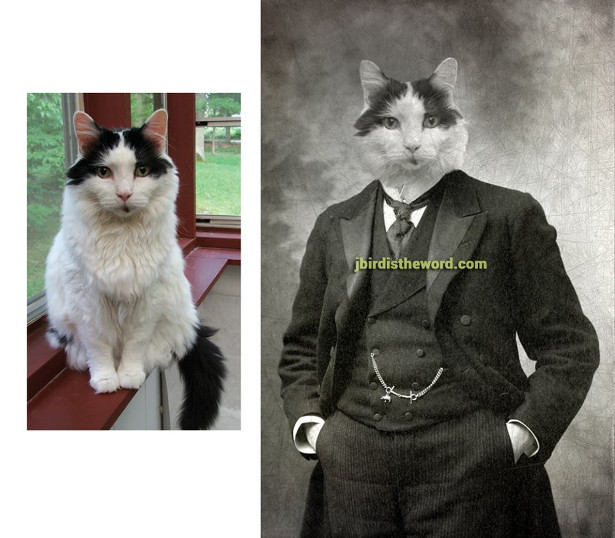 FACEBOOK
J.Bird Cremeans is the artist and owner of "Antique Pet Photos". She describes her artwork as "Creepy and cute animals dressed in Victorian clothing". When asked how she came up with this hilarious concept she explains: "Apparently there was a guy name Harry Whittier Frees that would take horrifyingly cute pictures of animals dressed up as people for children's books. There were the original cat memes before the internet even existed. I didn't want to get my eyes clawed out so I decided to use my knowledge of Photoshop to create similar images."
Custom Antique Pet Photos are a huge hit around the holidays and Mother's Day is a big deal to those who want to give their Mom something related to their pets or "fur babies". Customers typically contact J.Bird through email at jbirdistheword@yahoo.com, or her Etsy store at www.jbirdistheword.etsy.com to ask about having one made. A person sends in a few pictures of the pet or pets and gets to select the photograph they want them in from an online gallery full of unique and often strange antique photos. The artist then takes the images and "Photoshops" them together meticulously using brushes, layers, and textures to make viewers gasp wondering if they're real or not.
One customer left this 5 star review on www.jbirdistheword.etsy.com after purchasing and receiving a custom Antique Pet Photo: "Absolutely amazing, the gift was such a hit! My friend LOVED it and the artist was so helpful and talented."
Another buyer had this to say: "Amazing. No other way to say it."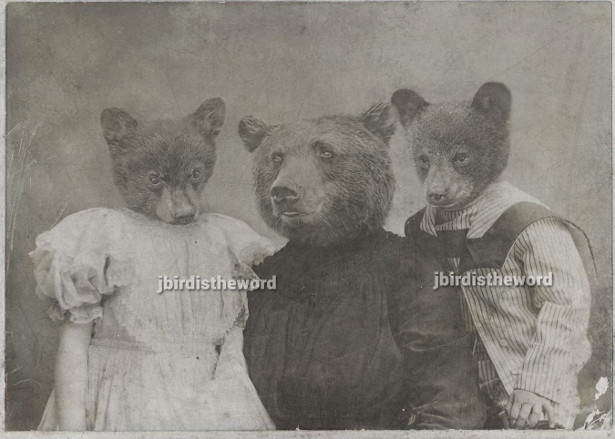 J.Bird actually wants you to laugh at the artwork. Go ahead, giggle, snicker, snort, and chuckle. " I want my audience to see my sense of humor in my work and provoke them to strike up a conversation with me or another viewer about the art itself". What does it remind you of? Hopefully it reminds you of your pets or your own quirky family. "That owl looks just like my great-uncle!" Humor never goes out of style and when my art is infused with it, the art becomes a joy to see and talk about for years to come. Because I try hard to make my Antique Pet Photos so realistic, that is what makes them so fun to look at. Did I really dress up that cat? How did I get that beard on that dog?"
If you want to see your Mother (or any loved one) laugh hysterically this Mother's Day, you can commission J.Bird Cremeans for a custom Antique Pet Photo by emailing her here: jbirdistheword@yahoo.com.
More information on the art and artist can be found here: www.jbirdistheword.com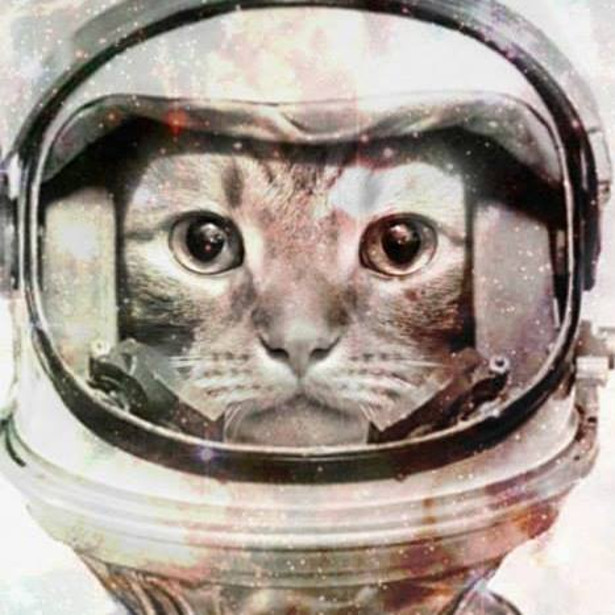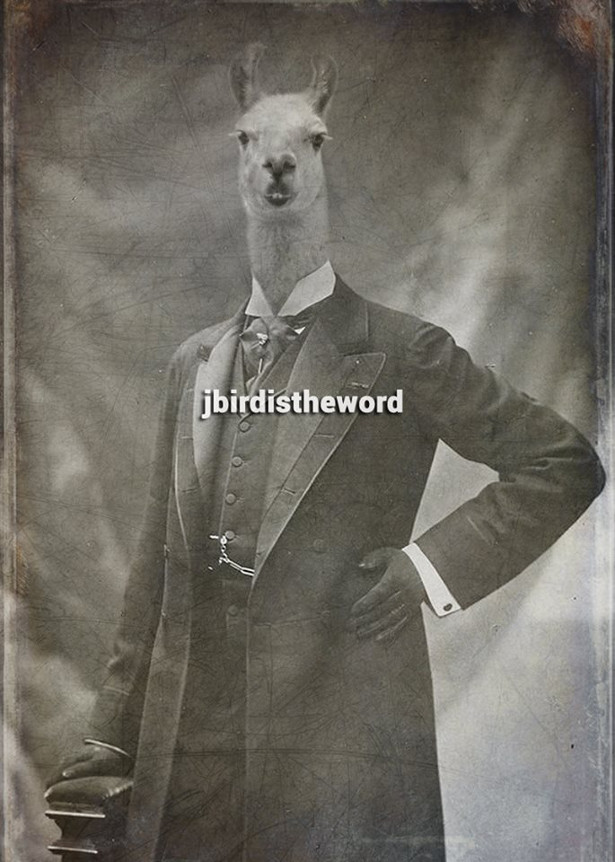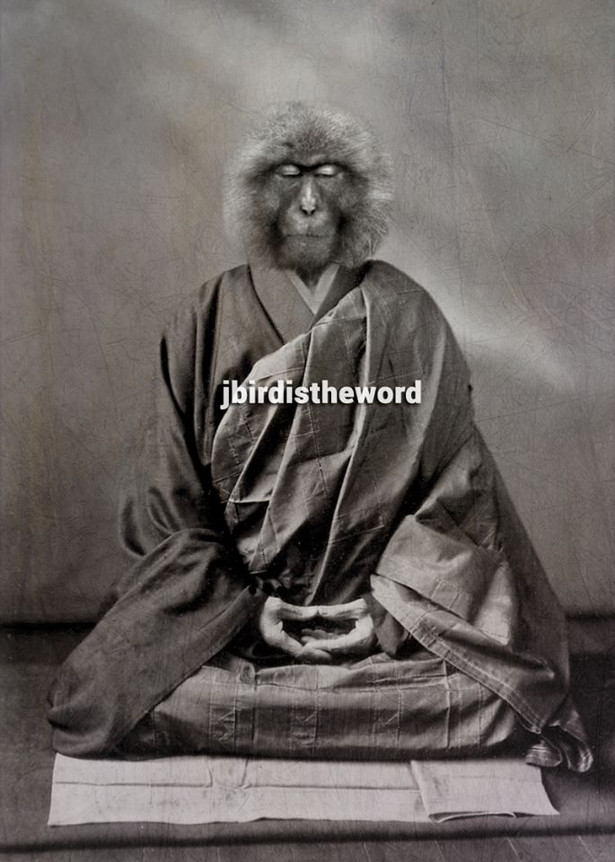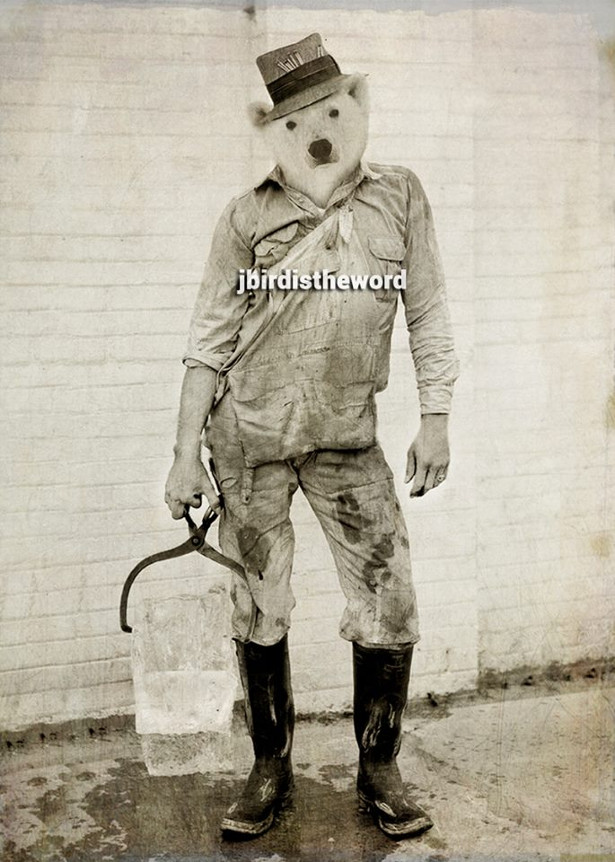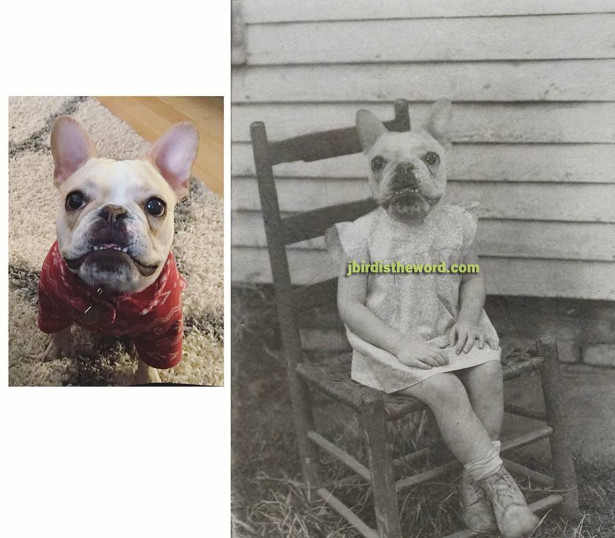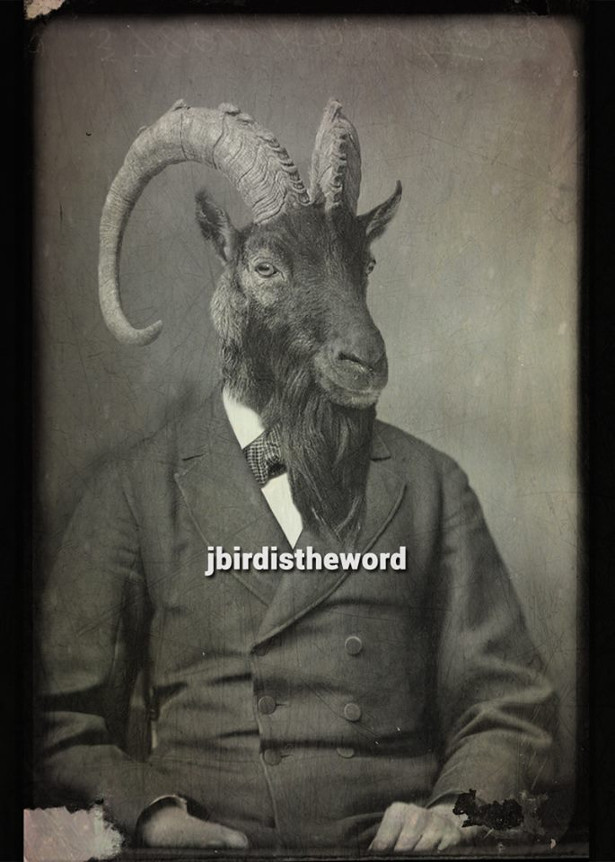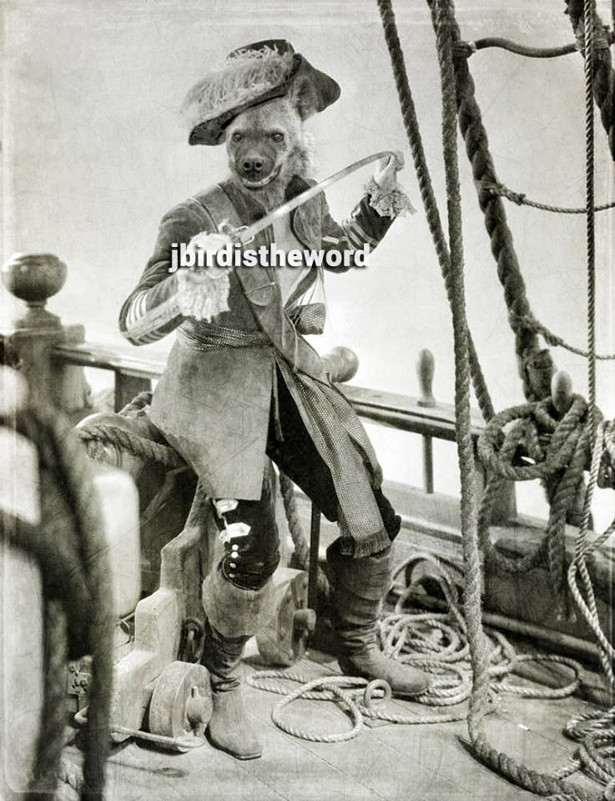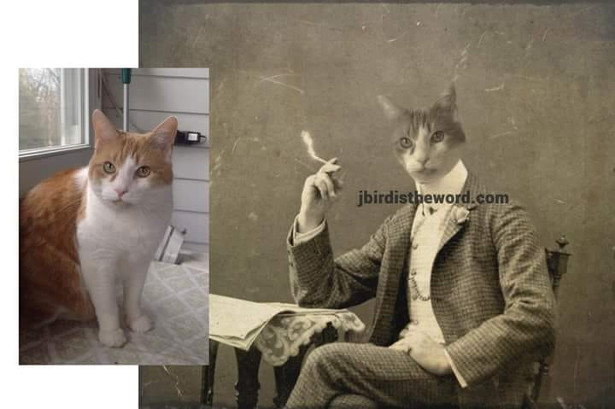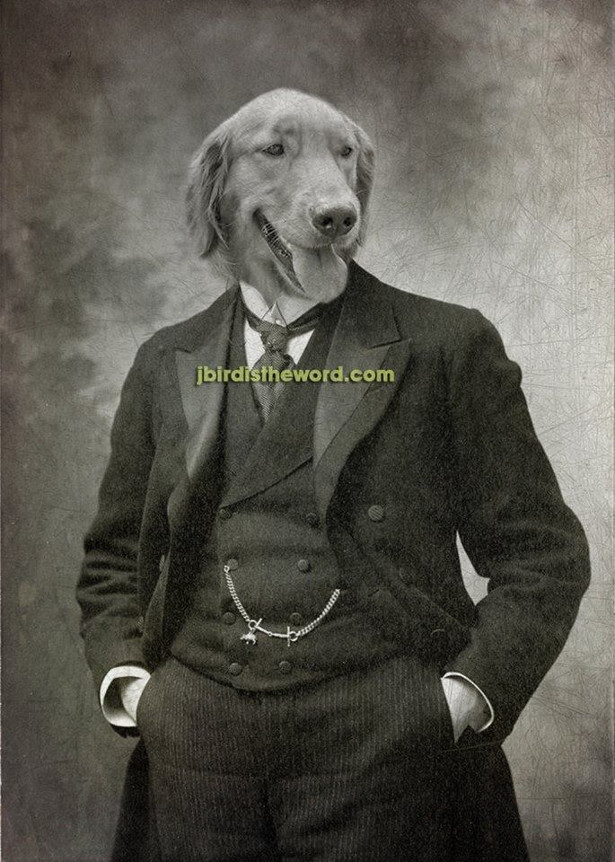 "100 Ways to Be in Joy" by Halle Eavelyn a very successful transformation coach.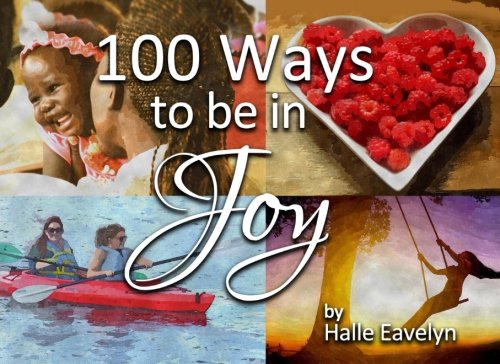 Hello,
"100 Ways to Be in Joy" Is the perfect gift! Simple, elegant and joy-filled:
How can I have more Joy in my life? This book answers that question with 100 beautiful full-color digital paintings and 100 matching suggestions for ways to be in joy. Supplemented by quotes from Transformational Coach and author Halle Eavelyn, "100 Ways To Be In Joy" is the perfect gift, because it will make the receiver happy!
The book is softcover and just 4′ x 6″ and is available on Amazon.com – it is also on Kindle.
(https://www.amazon.com/100-Ways-Joy-Halle-Eavelyn-ebook/dp/B0751Z3YHT/ref=sr_1_1?ie=UTF8&qid=1516987307&sr=8-1&keywords=100+Ways+to+Be+in+Joy%2C+halle)
—
Halle Eavelyn
Transformational Coach & Tour Leader
More Than Words…… when a Mum receives a poem, written about her, it just elevates Mother's Day to what it should be….. a time to acknowledge and show love for mum! More Than Words provide this service based on your own words! So lovely! www.facebook.com/more0than0words/
"These days people love personalised gifts and there's nothing more personal than presenting someone with a poem written about them.
I started this when I wrote a poem for my dad's birthday and saw how much he loved it. It works for every occasion – birthdays, Christmas, weddings, leaving do's, Mother's Day, Father's Day etc etc! All I need from you is for you to provide me with some key pieces of info about the person – things you want including and I will put something together. Once written, I will send you a draft and you have the opportunity to make a set of amends. You can then choose the frame you'd like and I'll do the rest! The cost for this is £35 – which includes the writing, the frame and the postage (within the UK). If you want to give someone a personalised gift but haven't got the time to put it together or don't know where to start, I'm here to help!"
Kat. X.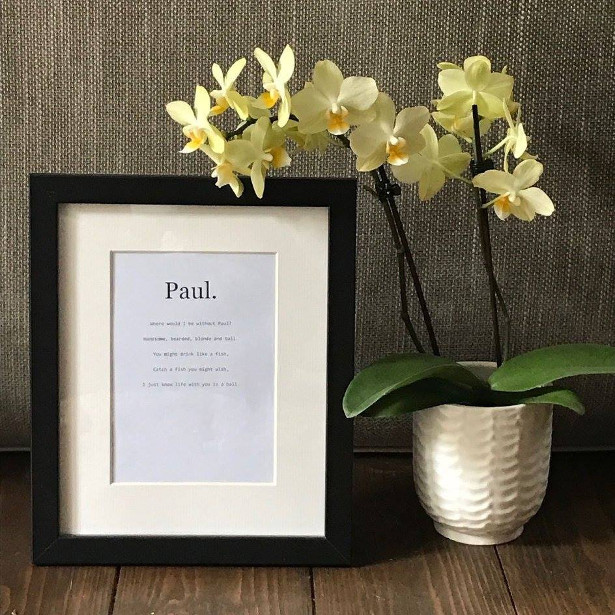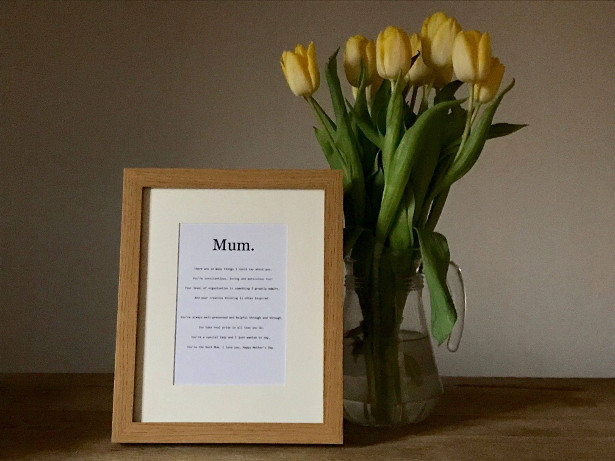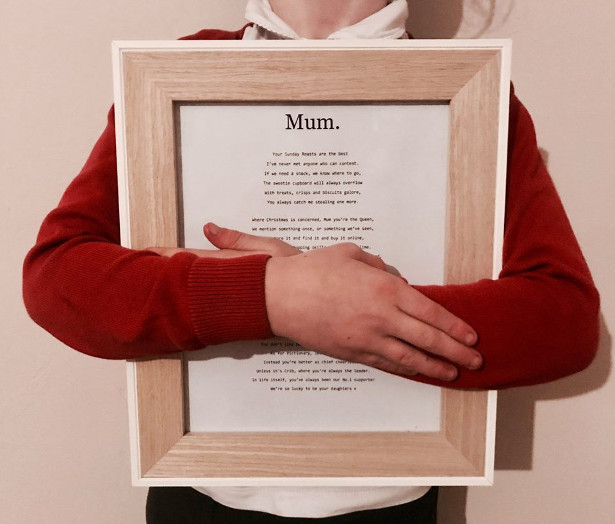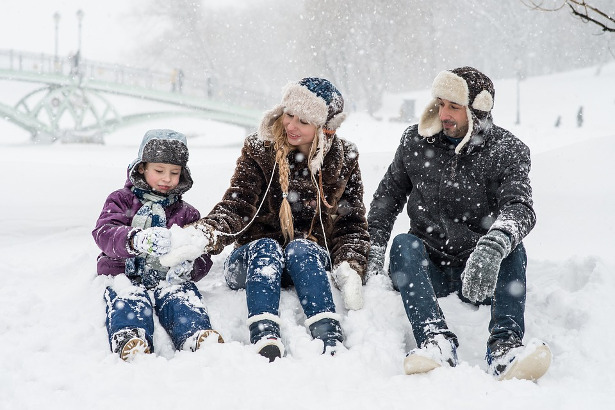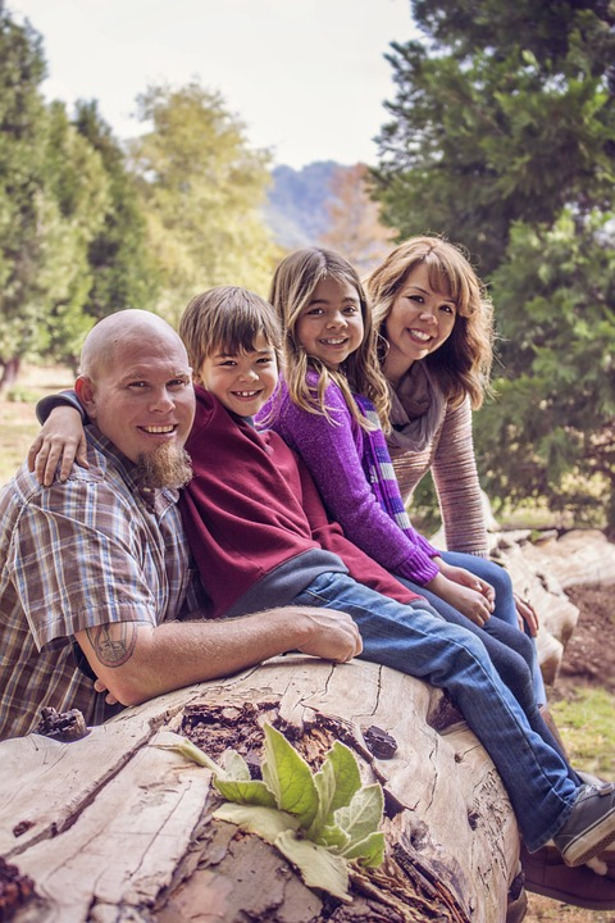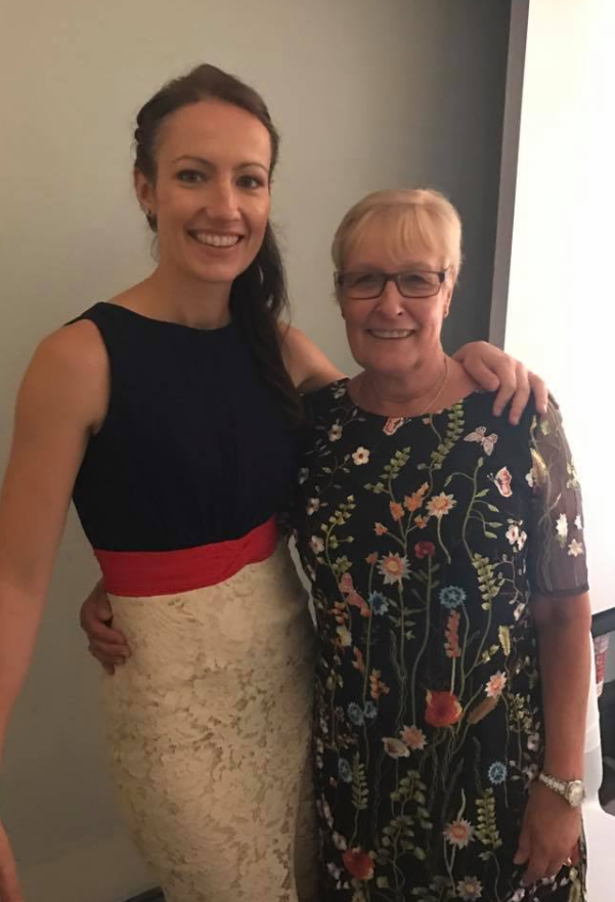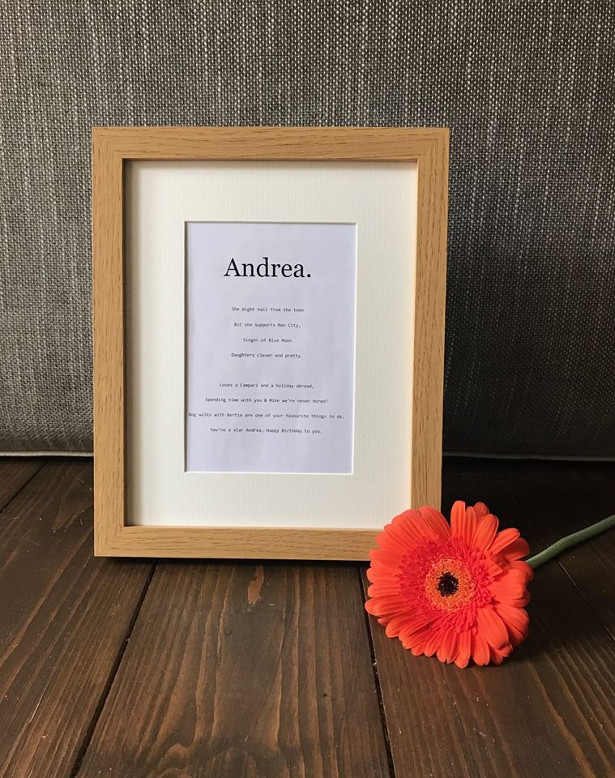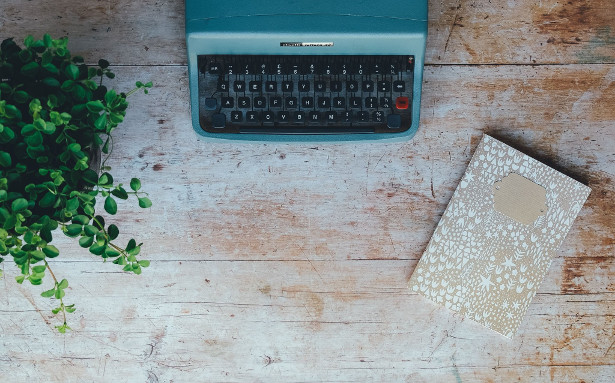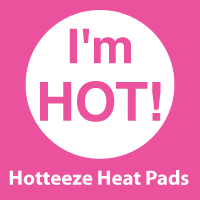 Hotteeze Heat Pads for Mother's Day
Hotteeze manufacture and sell single-use, self-heating heat pads, or as people call then, 21st century hot water bottles.
TWITTER | FACEBOOK | LINKEDIN | INSTAGRAM
Hotteeze Heat Pads make the perfect gift Mother's Day gift. Mums can use Hotteeze to sooth tired muscles, ease pain, or anytime they feel cold. Hotteeze are especially helpful for mums when they need to take the kids to sport on a cold, rainy Saturday morning.
Hotteeze are manufactured in Japan, and endorsed by the Australian Physiotherapy Association. And there is something for every mum with three different types of long-lasting heat pads on offer: Hotteeze Heat Pads, which stay warm for more than 14 hours and can be worn comfortably, invisibly and hands-free all day; Hotteeze For Feet, which keep toes nice and warm for up to 6 hours; and Hotteeze Hand Warmers, which stay warm for up to 10 hours and are designed to hold in your hand or keep in your pocket.
Hotteeze can be purchased in the UK online at Complete Care: https://www.completecareshop.co.uk/.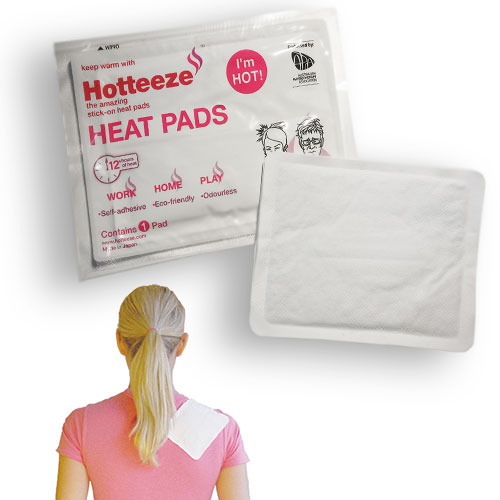 Hotteeze Natural Heat Therapy
Hotteeze are great for soothing tired muscles, easing monthly cramps or anytime you feel cold.
Just open up the packet, and in 10 minutes you'll be toasty warm!
Made in Japan with the strictest quality control and endorsed by the Australian Physiotherapy Association since 2012.
Never be cold again!
Do you want to treat your body with warmth? Love having cosy toes? Want to have heat pads just in case it's that time of the month, have a sore neck or back or just as a treat when you go outside somewhere cold?
Hotteeze Heat Pads stick on your clothes, never on your skin. They stay hot for over 12 hours. Hotteeze for feet stick on your socks and last 5 hours.
Use them for pain relief, comfort, camping, golfing..or on the red carpet! Production studios buy Hotteeze by the box to keep actors and crew warm on gruelling night shoots.
Hotteeze are perfect for pets too!

HAPPY PETS, EQUAL HAPPY PEOPLE ALL NATURAL PET RELIEF! Help Mum with the pets this Mother's day! barkavenue.co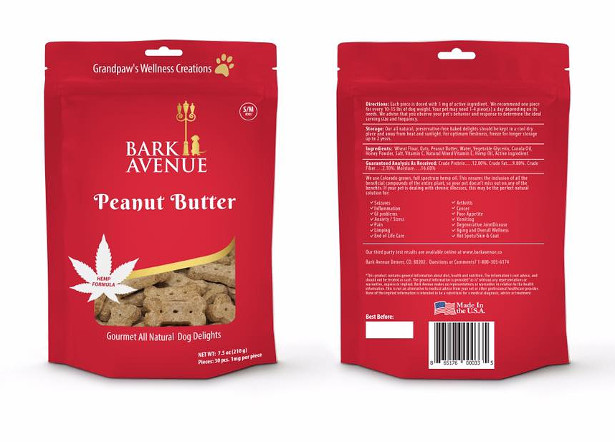 TWITTER | FACEBOOK | YOUTUBE | INSTAGRAM
Family owned, all- natural, preservative free, small batch, professional chef formulator prides itself on using whole food ingredients through sustainable sourcing and transparency of product. See our third party test results online.
Made in the USA
All-natural Hemp dog treats for the relief of chronic illnesses, and those associated with aging. Perfect for daily pet preventive wellness!
CBD Dog Treats for Small to XL Breeds. Specialty Hip & Joint Formula Available.
If your pet is dealing with arthritis, anxiety, seizures or other chronic illnesses, then this all natural treatment may be the prefect natural solution.***
Seizures/ Epilepsy
Inflammation
GI Problems
Anxiety/ Stress
Pain
Limping
End ofLife Care
Arthritis
Cancer
Poor appetite
Vomiting
Degenerative Joint Disease
Aging & Overall Wellness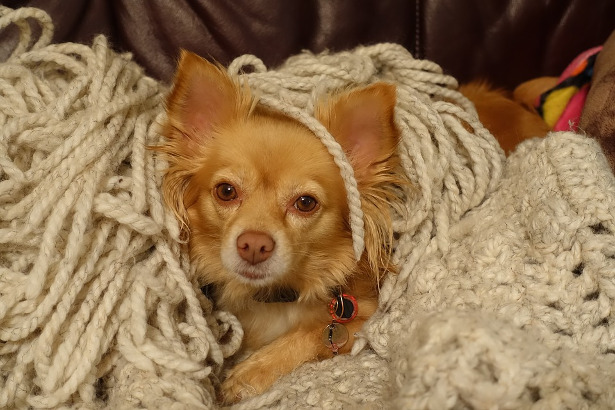 An Absolutely Tremendous gift for Mums who read. EYEJUSTERS, Adjustable Focus Reading Glasses. www.eyejusters.com (10% off code is "ITR0218" Valid until March 19th !) www.eyejusters.com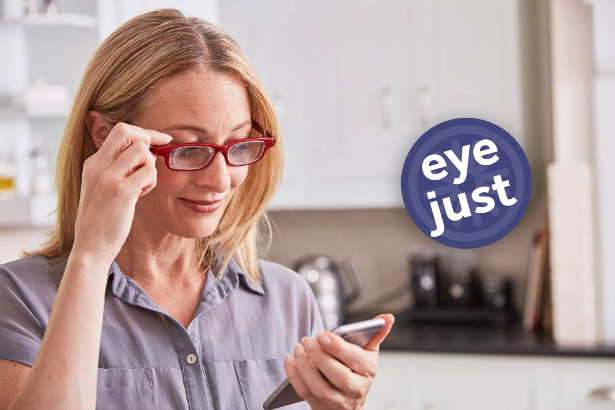 FACEBOOK | TWITTER | INSTAGRAM
British invented and manufactured adjustable reading glasses – turn the dials to focus in. Perfect for people like me who need to see the small stuff. Very practical and a great gift as you don't need to know the wearer's prescription.
Simple solution with very clever tech behind it. The lenses slide when you dial in. Also great for people who have two different eye strengths – most of us.
£69 or £79. Available online. Money back guarantee. Unisex. 17 different styles and colours.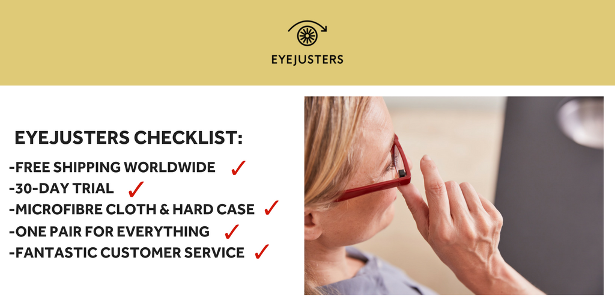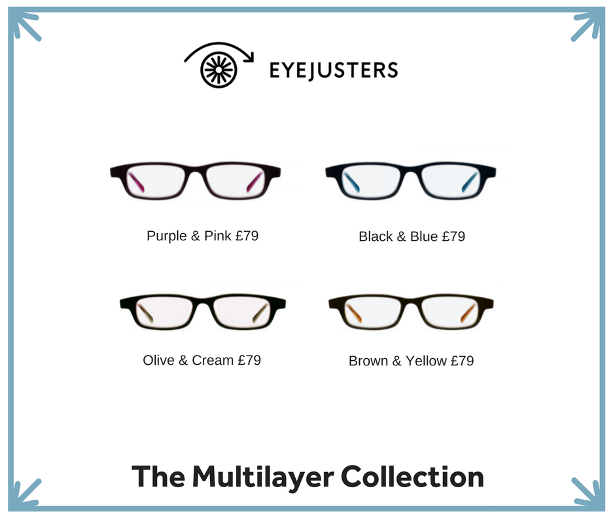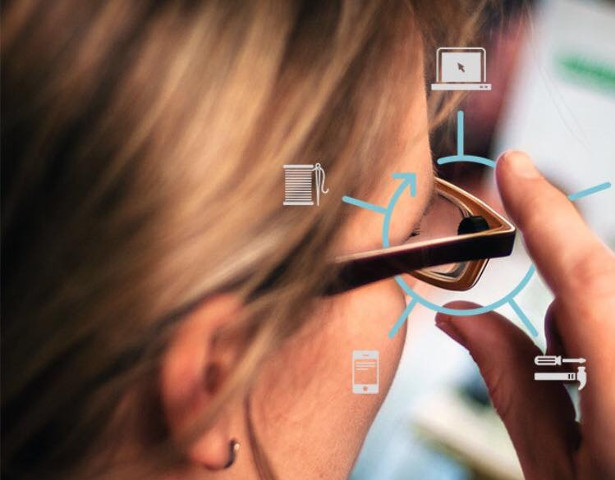 Make up removal tool Face Halo is the perfect Mother's Day gift for only $22!
(Shipping is $5USD)
Since its inception in 2017, FACE HALO has garnered a cult-like and celebrity following, including Naomi Watts, InStyle US and Refinery 29 who are all fans of the brand. FACE HALO also took out the New You Beauty Award for Best Newbie, ELLE Australia Green Award for Make Up Remover Pads and was a finalist for the Refinery 29 Beauty Awards.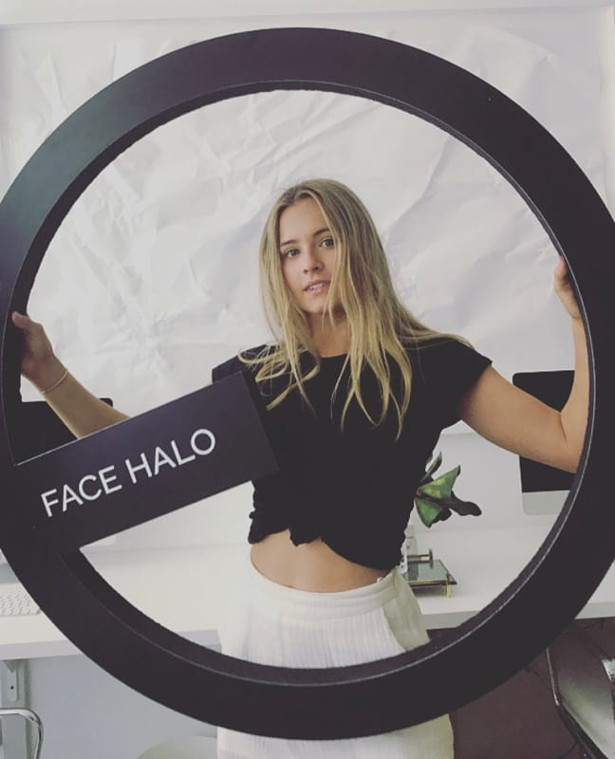 Boasting ultra-fine microfiber technology that is 100 times finer than a strand of human hair and engineered specifically to lift and trap makeup and impurities from the skin into the fiber network, while simultaneously providing a gentle and invigorating exfoliation.
AWARD WINNING BEAUTY PRODUCT FACE HALO LAUNCHES AUSTRALIAN SITE
Chemical-free, environmentally friendly, one-step makeup remover, FACE HALO launches site for Australian customers.
Dubbed the 'lazy girl's best friend' when it comes to make up removal, FACE HALO expands launching an Australian based website. The product on the site will be priced in Australian Dollars, with FREE STANDARD SHIPPING, what's not to love!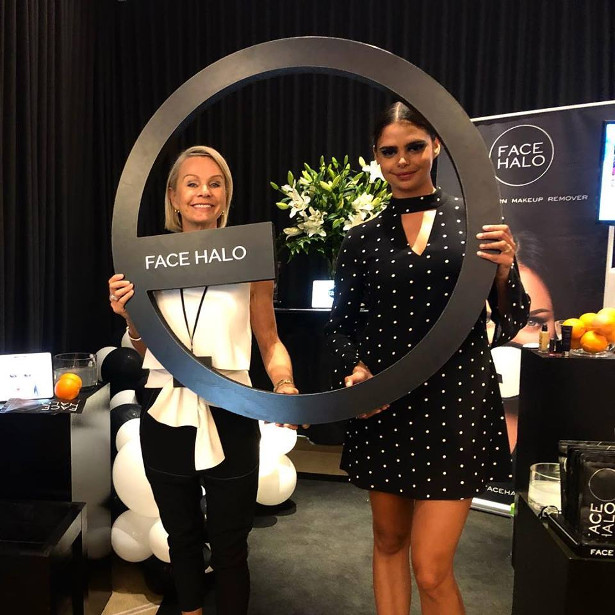 Since its inception in 2017, FACE HALO has garnered a cult-like and celebrity following, including Naomi Watts, InStyle US and Refinery 29 who are all fans of the brand. FACE HALO also took out the New You Beauty Award for Best Newbie, ELLE Australia Green Award for Make Up Remover Pads and was a finalist for the Refinery 29 Beauty Awards.
Face Halo is quicker, better, safer. Use – Wash – Reuse.
FACE HALO is available at www.facehalo.com and retails for $22USD (& $5USD Shippoing) per pack of 3 Instagram: @face.halo Facebook: @face-halo #facehalo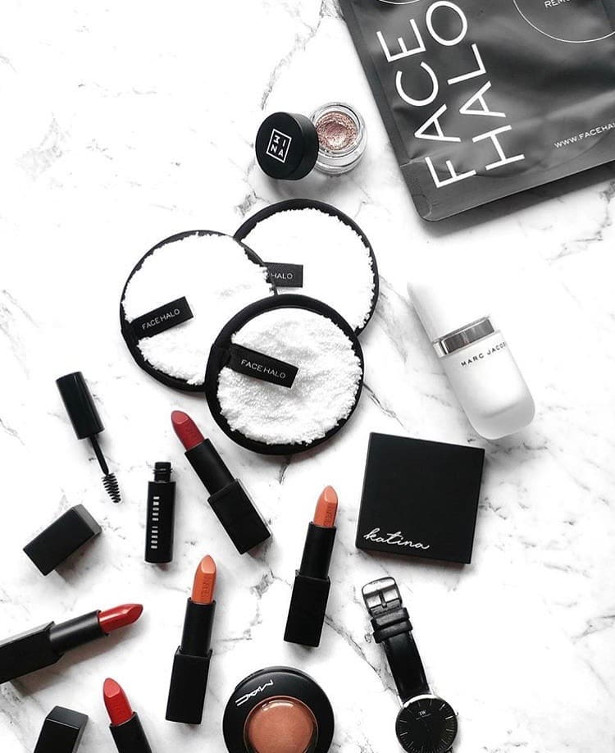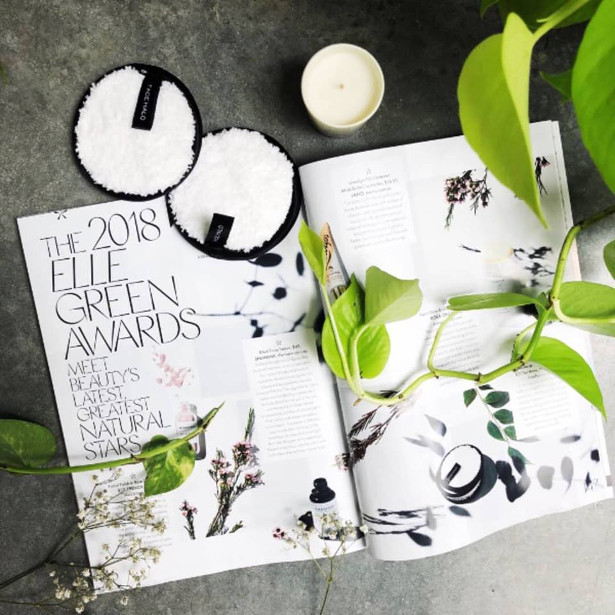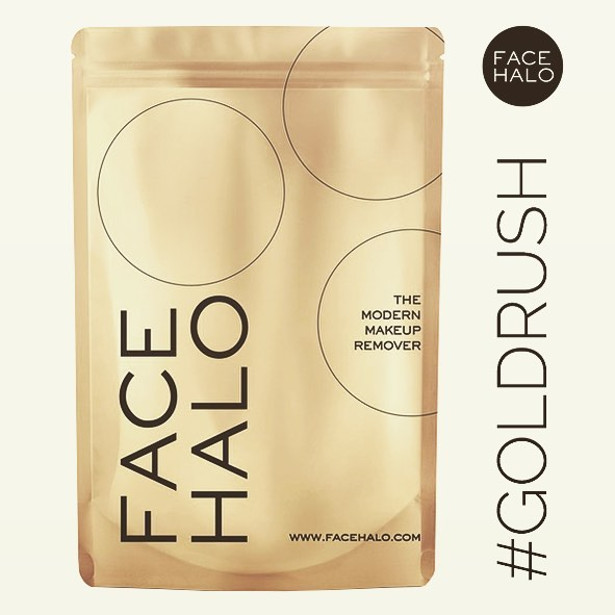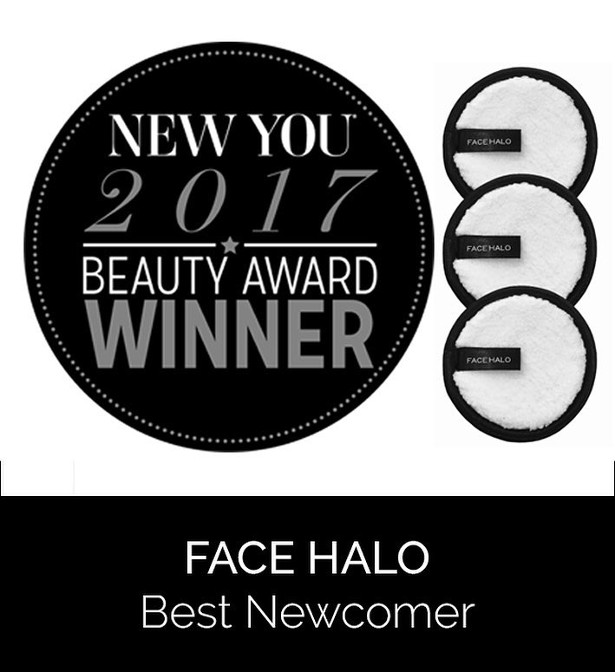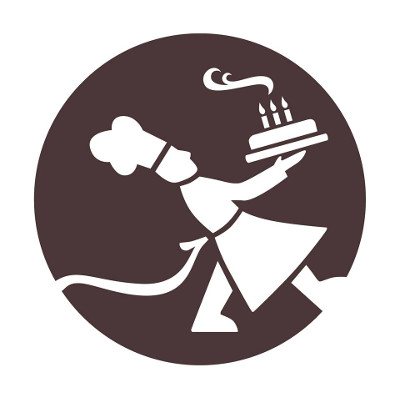 Get in the good books this Mothers' Day with a letterbox cake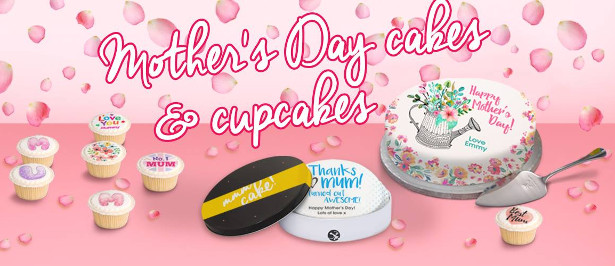 FACEBOOK | TWITTER | GOOGLE+ | PINTEREST | INSTAGRAM | SNAPCHAT
Special mums deserve to be spoilt every day but particularly on Mothers' Day and what better way to surprise yours than with a personalised letterbox cake?
The innovators of the letterbox cake, bakerdays, has an array of designs ready for you to personalise which should thrill your mum.
You can personalise your own letterbox cake with your message or photo or, choose from hundreds of designs and give your mum the cake of her dreams.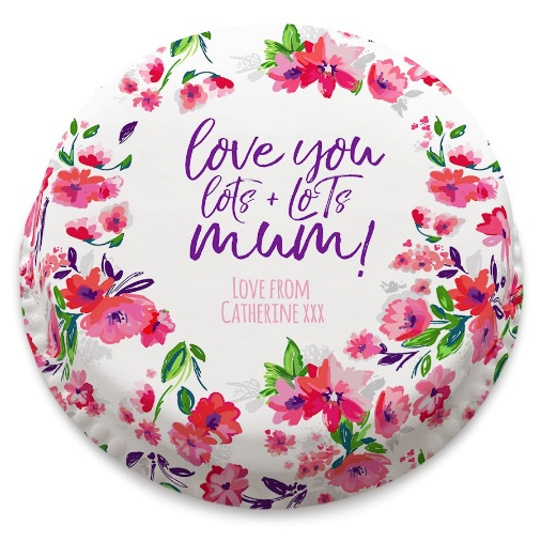 Mother's Day letterbox cakes from just £14.99.
The bakerdays letterbox cake fits through any regular postbox.
It's protected by a cute, keepsake tin which is sure to bring a smile to your mum's face.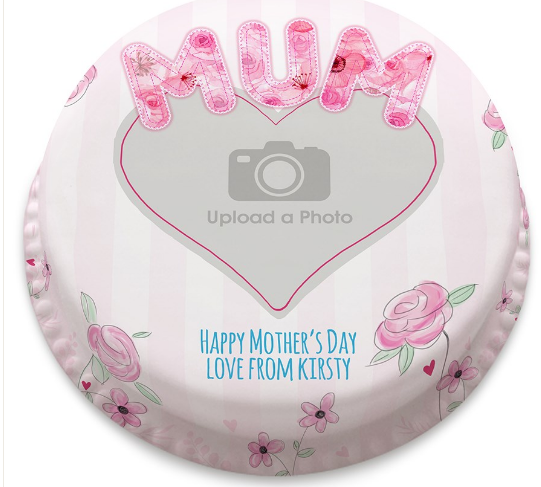 Mother's Day letterbox cakes from just £14.99.
The five-inch gift of pure confection in available in a range of flavours including traditional sponge, rich chocolate chip, lovely lemon drizzle and fabulous fruit. Dairy and gluten-free sponges are also available.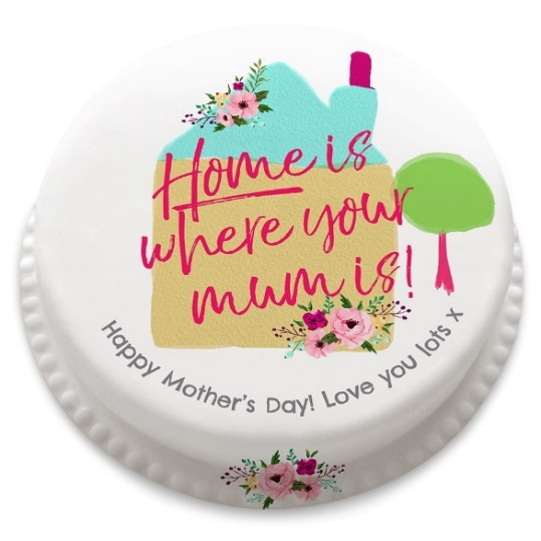 Mother's Day letterbox cakes from just £14.99.
Let your mum know you're thinking of her and visit www.bakerdays.com to design a letterbox cake for Mother's Day, today.
A Mother's Day cake, for a mother-like figure
Mother's Day is fast approaching but for lots of us the question is, how do you show your love and appreciation for the step-mums, aunts, grandmas and guardians who play that maternal role in your life? Often, it's near impossible to find an appropriate card so why not send her your love with a personalised bakerdays letterbox cake.
You can add a personal message and photo to any delicious handmade letterbox cake, really making this gift a tasty way to show that you care.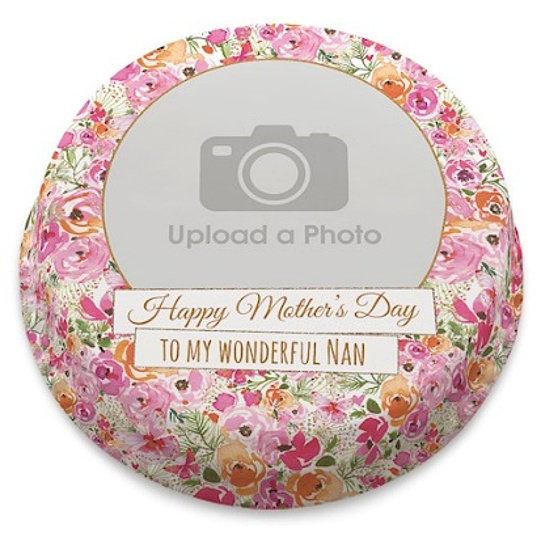 Mother's Day letterbox cakes from just £14.99.
Available in traditional sponge, lovely lemon drizzle, rich chocolate chip, red velvet and with both gluten and dairy free options, give the women in your life something unforgettable.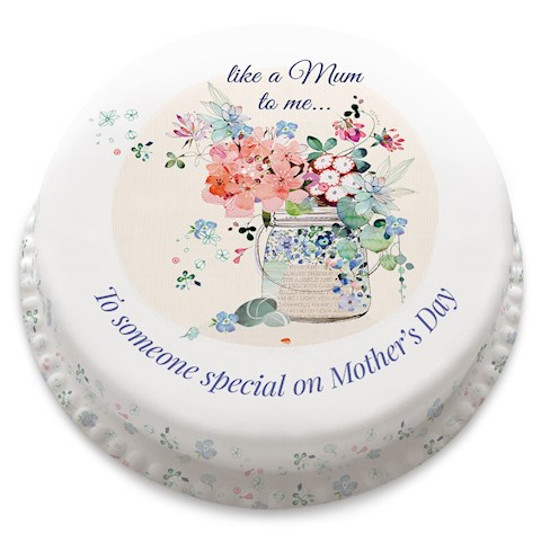 Mother's Day letterbox cakes from just £14.99.
These lovingly scrumptious treats arrive safely in a keepsake tin fit for any letterbox.
Satisfy the mothers in your life with their own personalised letterbox cake this Mother's Day: https://www.bakerdays.com/products/personalised-cakes/mothers-day-cakes.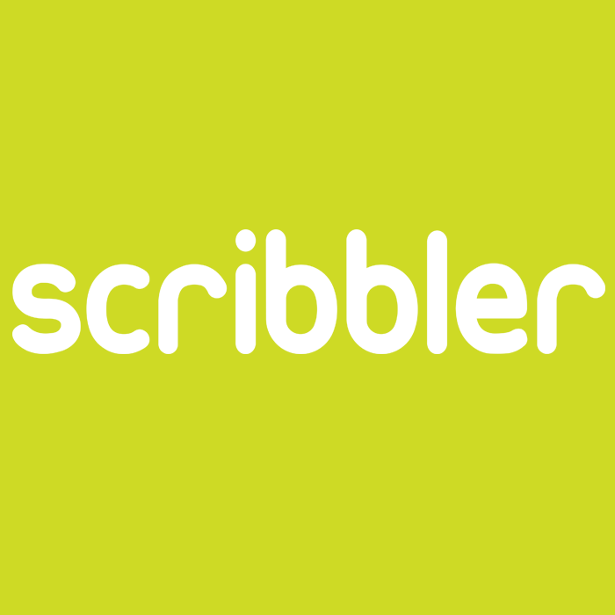 HAPPY MOTHER'S DAY (SORRY FOR ALL THE GREY HAIRS)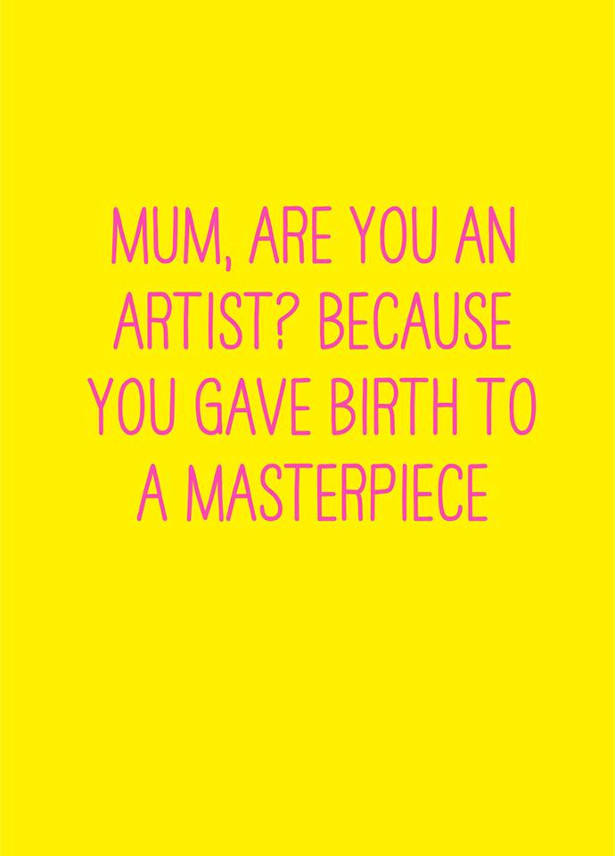 Mothers, are the most important miracle workers in the world and it's only fair that we devote a whole day to them, on Mother's Day (Sunday 11th March). Their ability to find things you thought you had lost forever, incorporate being a cleaner, chef, chauffeur and personal alarm should be celebrated – even if they do text like a teenager!
Scribbler's new Mother's Day collection, is sure to declare your love in a number of ways, and remind her that you turned out perfect! From funny, cheeky, lovey, boozy cards, we also have Gay friendly cards, cards for step mums and even a card for your gran, so no one feels left out!
To make your card extra special and stand out from the sea of chocolates that your mum usually receives, why not personalise a card with your hilarious childhood photos, or add a personal message and get it sent directly to her at scribbler.com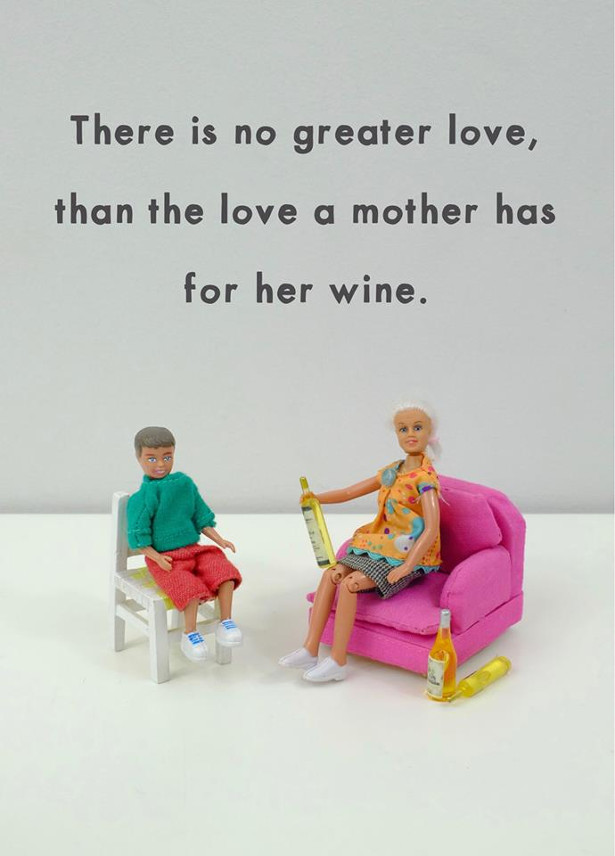 The new product range is available in Scribbler's 36 UK stores now, with scribbler.com stocking the full card collection only.
Keep your eyes peeled for exclusive deals and competitions on Scribbler's social media channels in March too…
About Scribbler: Scribbler are a UK-based greeting cards and gifts company, known for their edgy humour and alternative take on traditional greeting cards. Founded by husband and wife duo John and Jennie Procter in 1981, Scribbler now has 36 stores across the UK and an online personalised card website.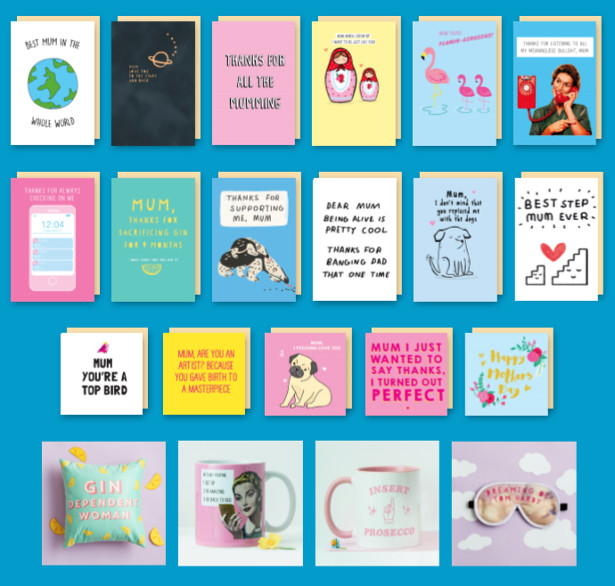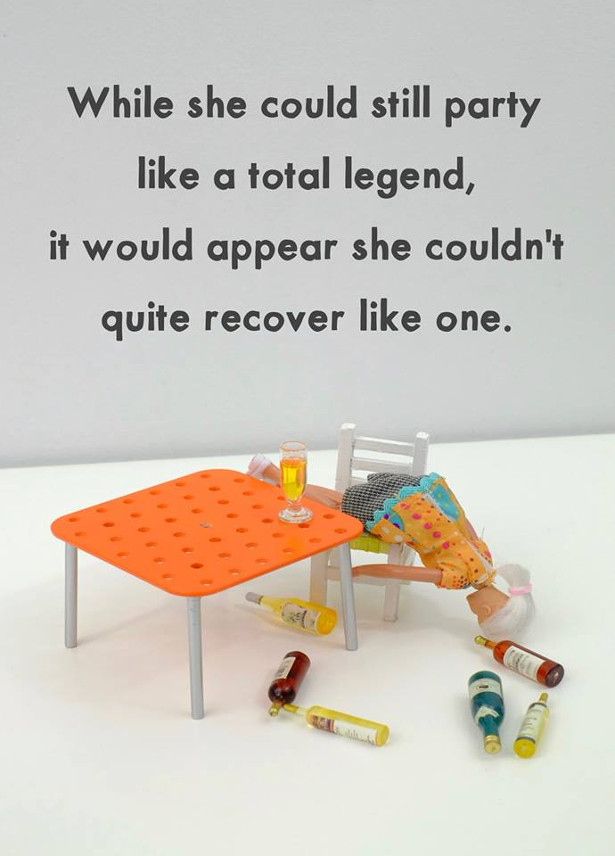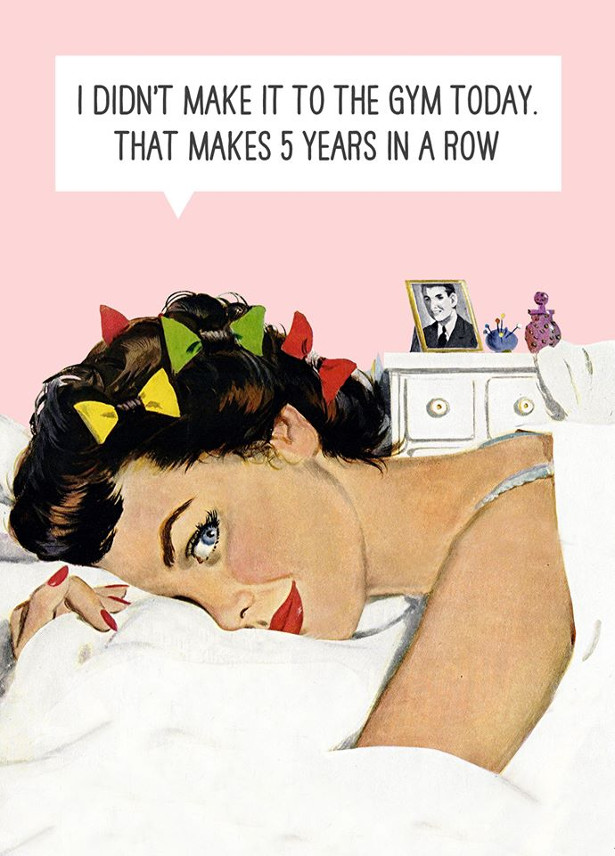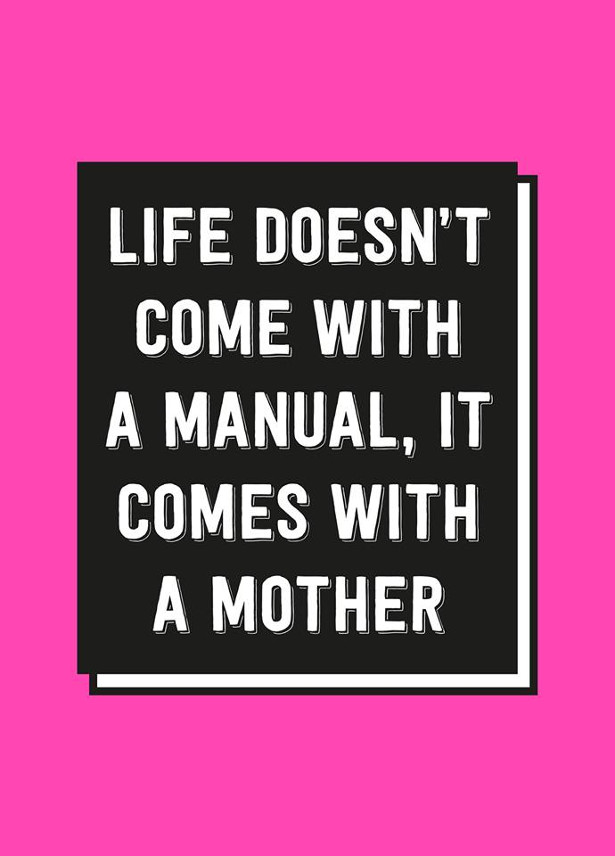 The Perfect Gift for Mothers who love to travel?
Flexiroam X microchip attaches to your SIM enabling low cost data roaming whilst overseas! >> www.flexiroam.com Over 100+ Countries!
FACEBOOK | TWITTER | INSTAGRAM | YOUTUBE | LINKEDIN
Flexiroam X is perfect for moms out there who loves to travel a lot and frequently visiting other countries.
Introducing Flexiroam X, a revolutionary thin microchip (0.08mm) that is attached to your existing SIM card and enables you to access low cost data roaming whilst overseas, connecting you to the local networks at your destination.
The Flexiroam microchip is best for people who are traveling for short periods of time, visiting multiple countries and is planning to keep their home SIM card/phone plan. Thus perfect for travel and having your own internet connection rather relying on WIFI hotspots without the guilt of having big data roaming fees. Also you don't need to buy a local sim for every country destination eliminating the hassle of activating.
It is an easy one-time application to overcome the hassle of switching SIMs every time you travel.
And the coverage is all around the world in over 130+ countries in which they offer local data plans much cheaper than local equivalent.
Once the microchip is attached to the SIM card and inserted back into the phone, you need to download the App from the Google Play Store if you are an android user, or from the App Store to activate it.
Last year they won the 2017 Southeast Asia Innovative Roaming Mobile Service Provider of the Year.
And they are offering free WhatsApp currently now in beta, you can sign up here www.flexiroam.com/x2/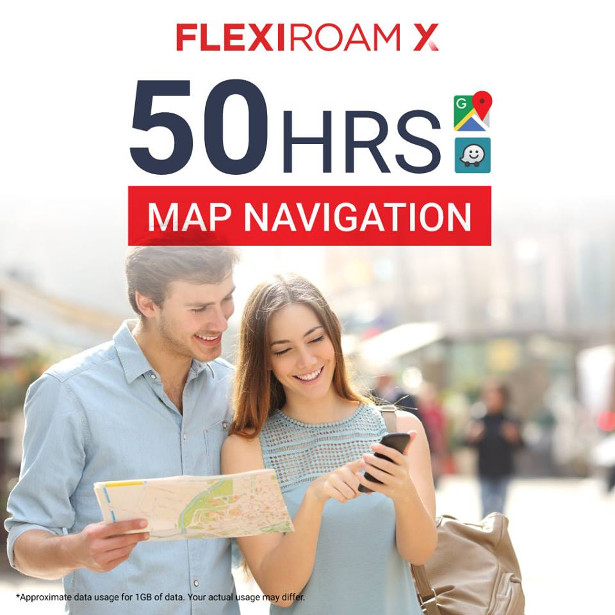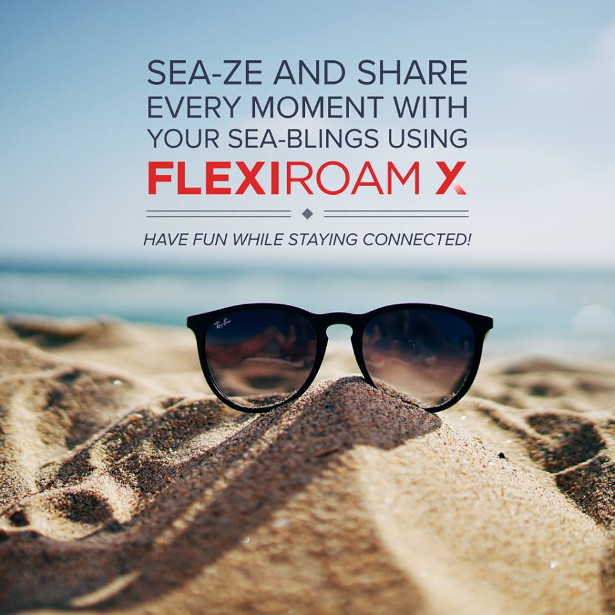 Firebox have a selection of unique and exclusive Mother's Day gifts that will dazzle, bewilder and excite but above all else impress good ol' mummy. www.firebox.com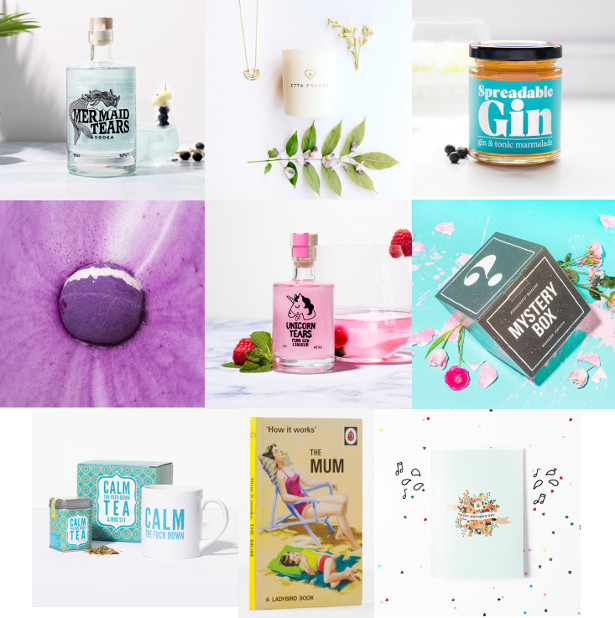 FACEBOOK | TWITTER | INSTAGRAM | PINTEREST
Never Ending Mother's Day Card: £11.99
Happy Mother's Day…Forever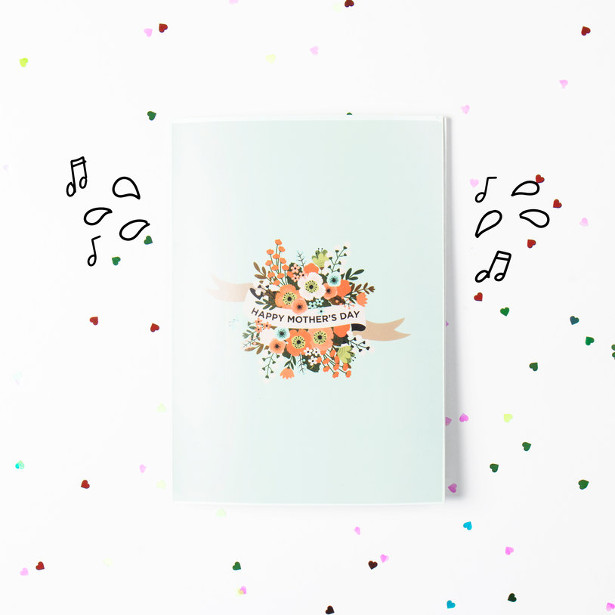 Just imagine the look on mother's face. Thankful, then creases into bewilderment, tightens into frustration and finally boils up to anger as the card continues to wail for hours on end. Just like you did as a wee little nipper. To end the horror mum has to tear the card apart and smash up the circuitry within – doing so unleashes a flurry of glitter to push their sanity to the absolute brink.
Mother's Day Mystery Box: £34.99
Mum's the word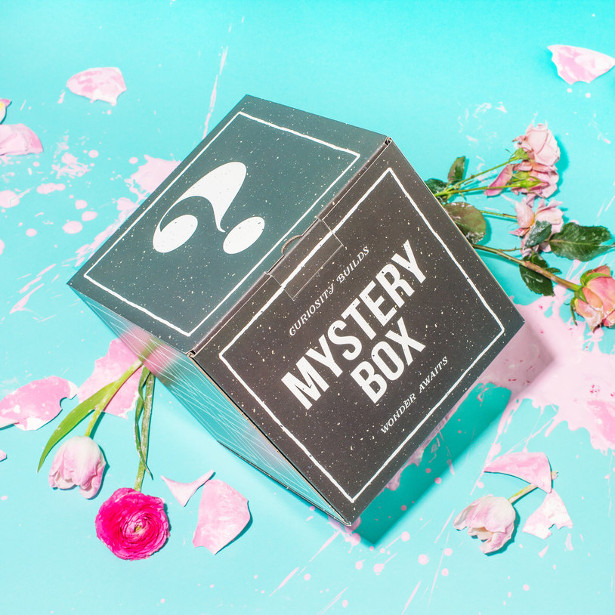 You don't want to make her false a smile for yet another generic boring greetings card, how about an array of mysterious gifts? Re-imagined for 2018, Mother's Day Mystery Box is for the rebellious, alternative mothers. Treat her to assorted unique gifts of alluded mysteries and surprises this Mother's Day. Go on, give her something she won't be expecting.
Spreadable Gin + Tonic: £9.99
Mother's Ruin
Branston Pickle, Nutella, Mango Chutney, even Marmite. All undeniably distinguished spreads, but they're missing one crucial ingredient – GIN. Drinking alcohol is a thing of the past, get tipsy get boozy on toast with mummy, there is no better way to bond with mum than this unusual gift on Mother's Day.
Unicorn Tears Pink Gin Miniature: £8.99
Limited Edition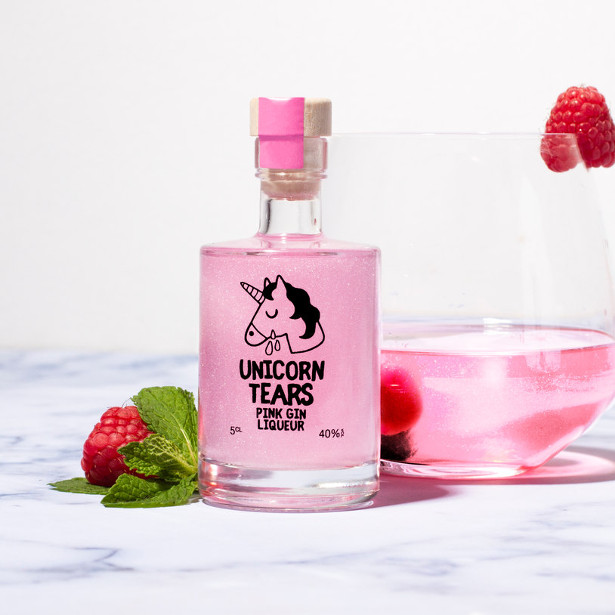 Get the bucket, the free-range unicorns have begun weeping hot pink tears. They possess the same subtly-sweet taste, and signature iridescent shimmer, but with a splash of decadent fuschia.This sensual spirit has been lovingly bottled in a stupidly cute miniature that holds a hearty double measure – perfect for mum to slip in her handbag and guzzle on the go.
Hidden Jewellery Candles: £39.99
Precious scents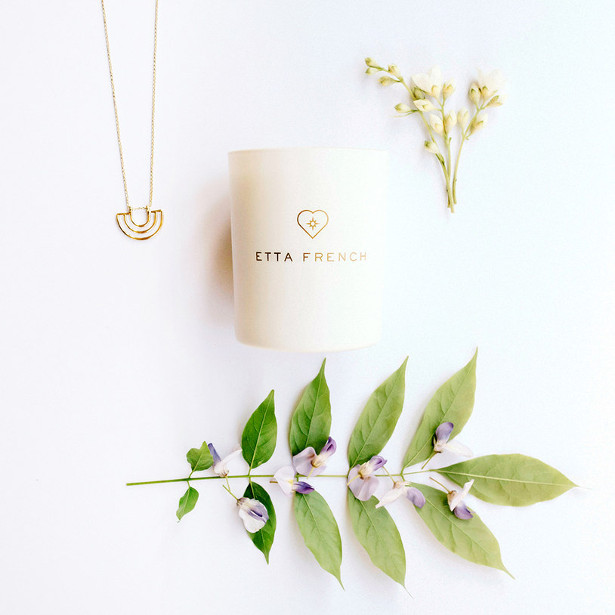 Perfume, jewellery and the element of surprise – what more could your mother want? Deep within each of these candles lies a surprise piece of stylish, high-quality jewellery created by UK designers. There are over a hundred unique and desirable pieces to uncover; think dainty necklaces and rings, beautiful bracelets and charms – keepsakes to treasure forever. As your candle burns, and a heavenly aroma fills the air, you are mere 45-50 hours away from discovering your very own unique piece of jewellery!
Calm the F*ck Down Tea: £15.99
Soothing Infusions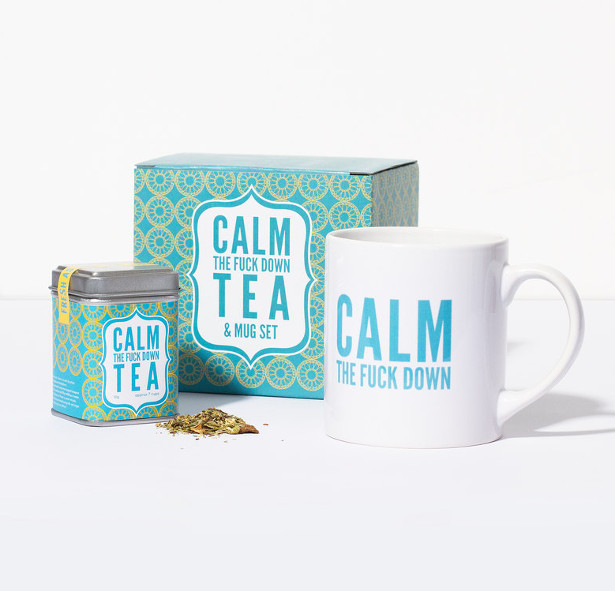 Juggling the life of a modern mother, looking after the kids, being a professional and keeping the home in order, to mention a few, a woman's work is never done. Life is stressful and sometimes mother just needs a little help to calm down. This tea was specifically designed for such times. Presented in a classy gift box, the Calm The F*ck Down Tea Set includes a super cute 10g mini tin of loose leaf tea and a white earthenware mug printed with a slogan to remind mummy to calm. the. f*ck. down.
Hidden Jewellery Bath Bomb: £15.99
Sizzling treats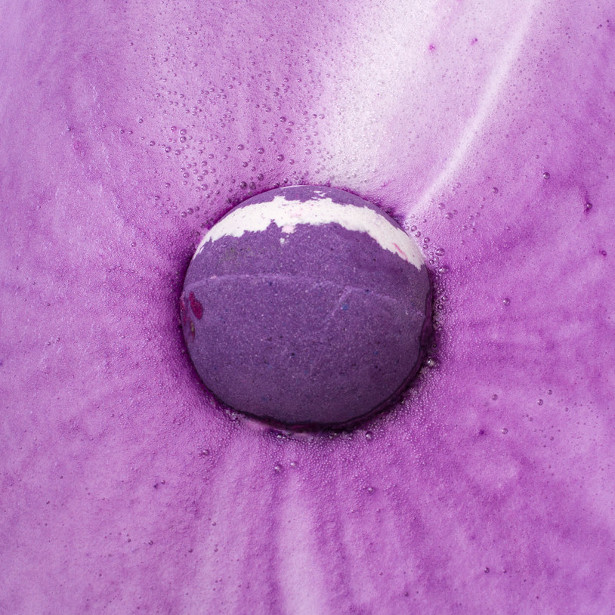 This might just be the best present for mum on Mother's day. Why? Because (as their name suggests) each of these colourful handmade Bath Bombs contains a random piece of hidden jewellery!
What kind of jewellery? Rings, necklaces and earrings; made from either silver, white gold or yellow gold. Each piece is valued between £10 and £2000 – so it's like your own relaxing and soapy lottery, and everyone's a winner!
Mermaid Tears Vodka: £39.99
Best served on the rocks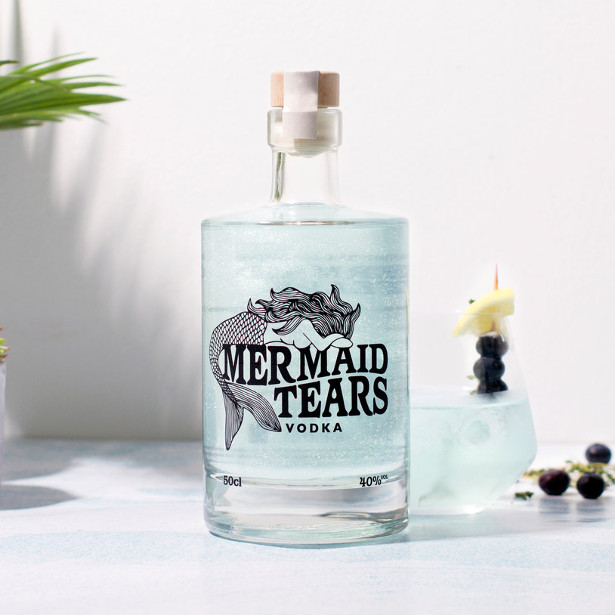 This sparkly spirit is made from premium French Grain Vodka and blended with the glistening tears of our line-caught Mermaid shoal. Give the chunky bottle a swirl and, just like a Mermaid's tail whipping up the sea floor, a glittery haze will begin to disperse throughout this dreamy, ocean-blue vodka. This mesmerising blend is delicious splashed into cocktails or served on the rocks – so go ahead, leave your boring human life behind and sip upon the shimmering tears of these sassy sirens.
The Ladybird Book Of – The Mum: £7.99
Once upon a time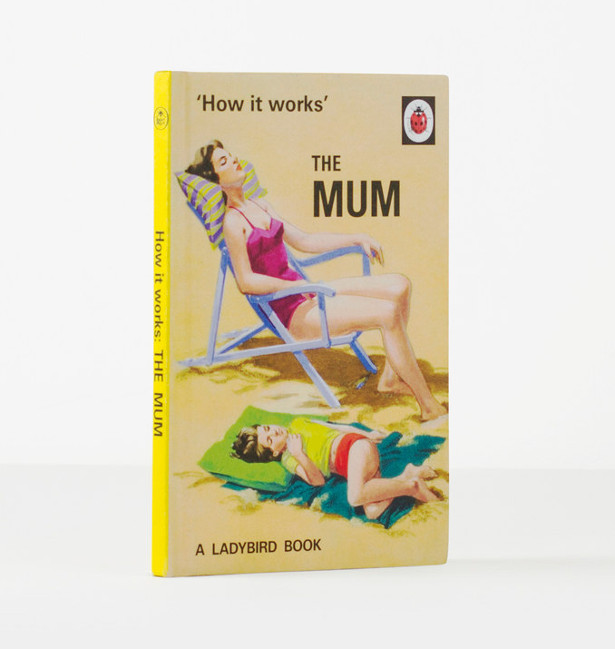 Forget the wholesome publications you thought you knew. The series that introduced generations of children to the wonderful world of literature has spiced things the hell up. The creators of these grown-up Ladybird's have rather impressive writing credits that include the likes of TV comedies Miranda and That Mitchell and Webb look. So you know you're in safe hands. If you're looking to get mum giggling for Mother's Day this is the unusual present for her.
About Firebox:
Firebox: A London-based lifestyle retailer selling a highly curated mix of unconventional homeware, lifestyle accessories, gadgets, food, drink and gifts 'with a twist'.
We believe the products we choose to surround ourselves with are a reflection of the way we live our lives and are an extension of our personality. Our mission is to shake things up and get people to embrace their more imaginative side.
Firebox.com – Not for everyone.
FUN.com & DC Comics line of fun women's suits! Now available www.fun.com
FACEBOOK | TWITTER | PINTEREST | INSTAGRAM | YOUTUBE
FUN.com have teamed up with DC Comics to create a line of women's suits for women who want to stay professional at work, but still show off their personality: www.fun.com/fun-suits
The blazers are currently on sale for $39.99 and the pants are on sale for $24.99. At this price point, they're the perfect Mother's Day gift!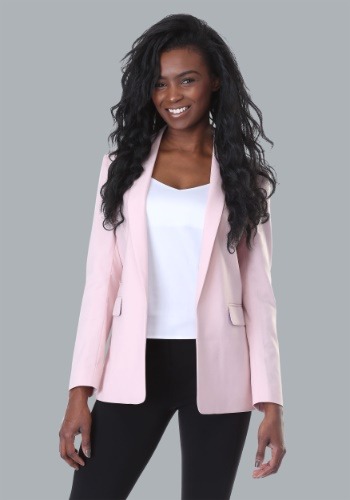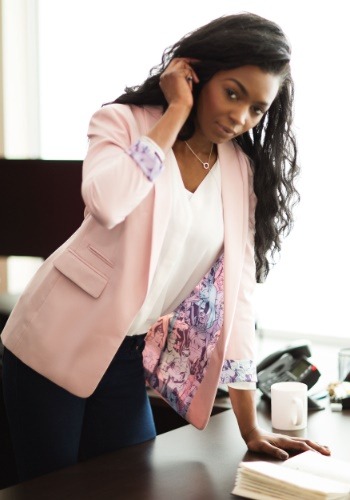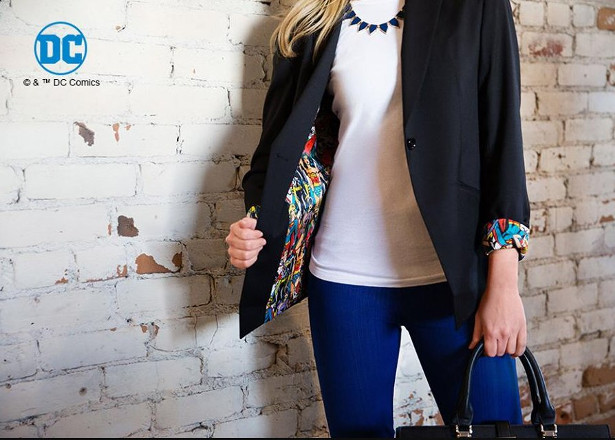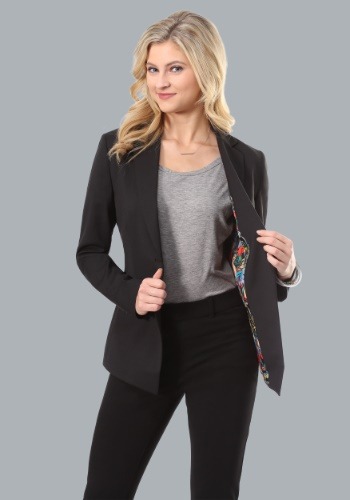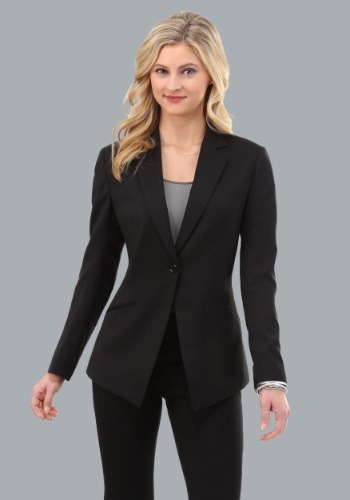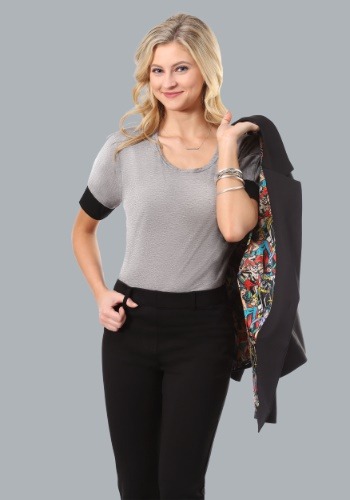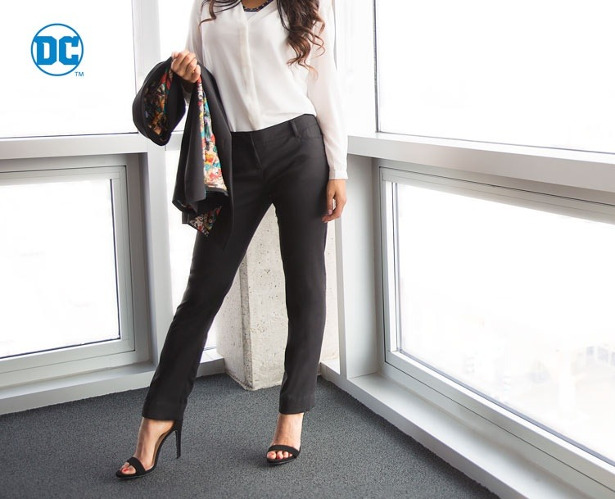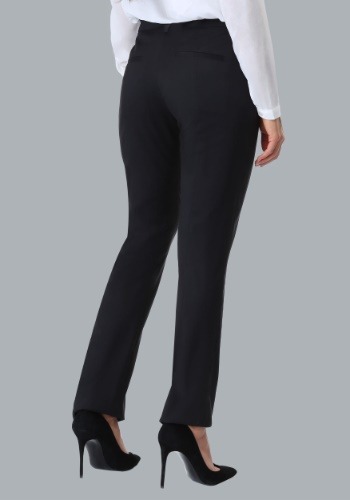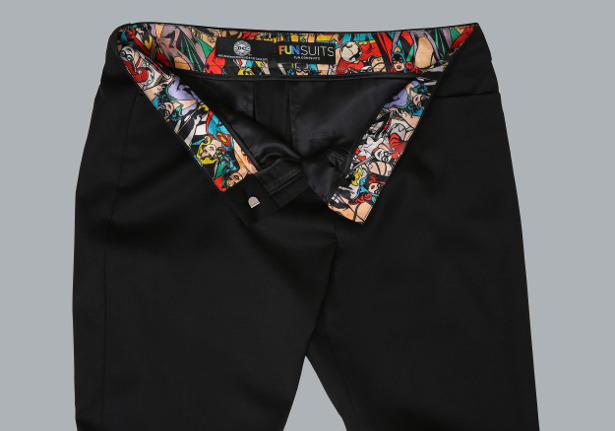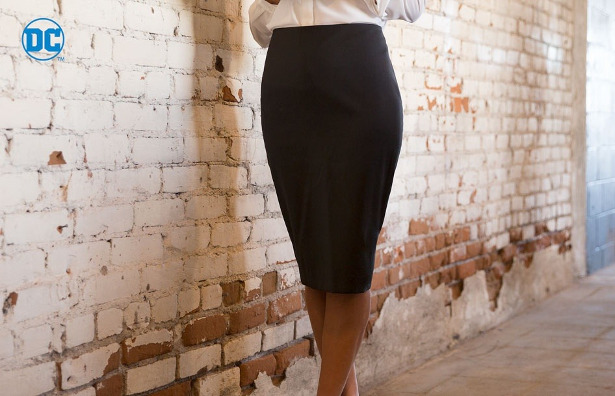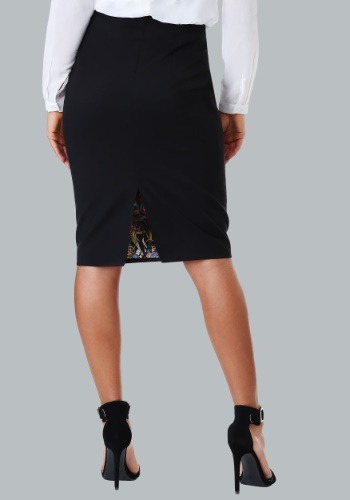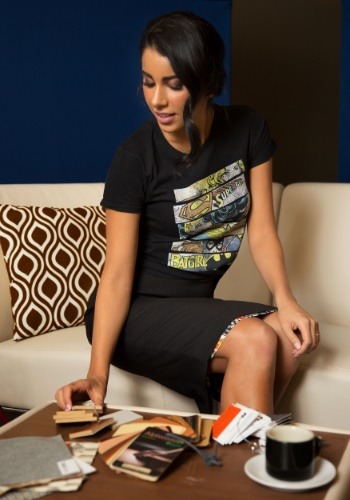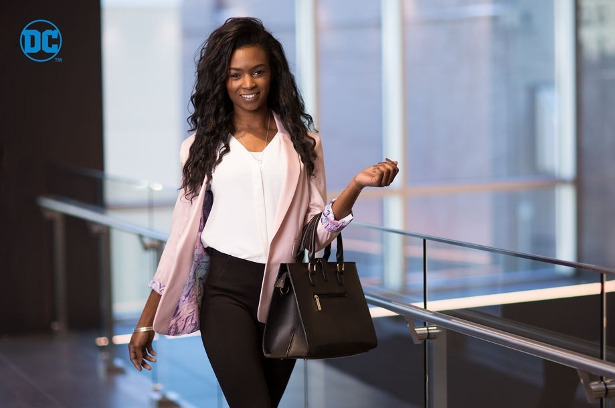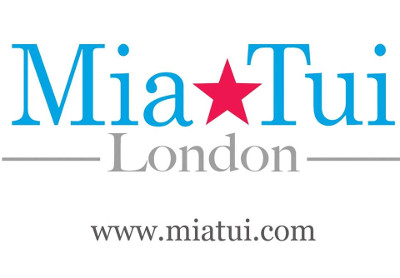 Women are raving about Mia Tui bags and they are having a brilliant Mother's Day promotion that includes a FREE RFID Purse & free shipping on orders over £25 when buying a Maltida Mae (15 styles)! www.miatui.com

TWITTER | FACEBOOK | YOUTUBE | INSTAGRAM | PINTEREST
Theor Mothers Day promo code is Mother18.
The code is Mother18 to receive a FREE small RFID Purse when buying a Matilda Mae.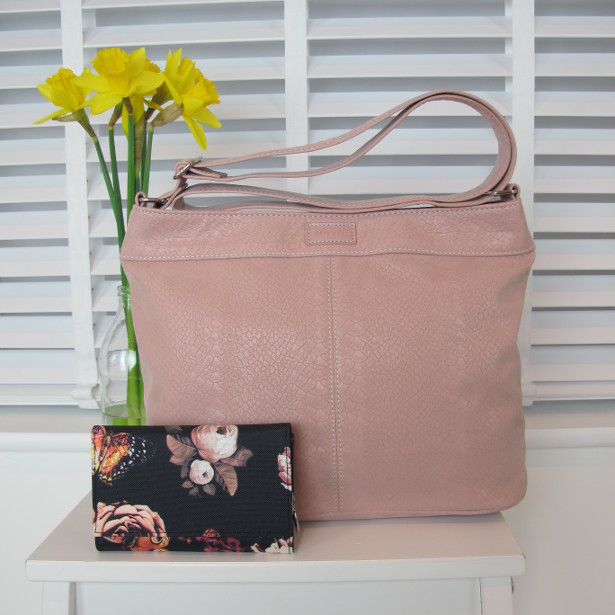 Website www.miatui.com
Come and see why women are raving about Mia Tui bags
Mia Tui bags feature:
Co-ordinating Clutch Bag : Travel Compliant PVC Bags : Clips For Your Keys : Insulated Bottle Holders : Brightly Coloured Interior : Full Zip Closure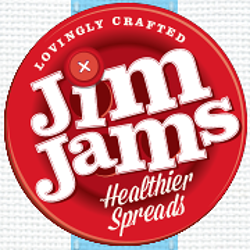 How about this delightful gift pack from JimJams for Mother's Day!
It includes Hot Chocolate Mug, Marshmallows, Chocolate Shaker and a delicious jar of Chocolate Spread which may look naughty but it contains 83% Less Sugar than leading brands. Good news for mums everywhere!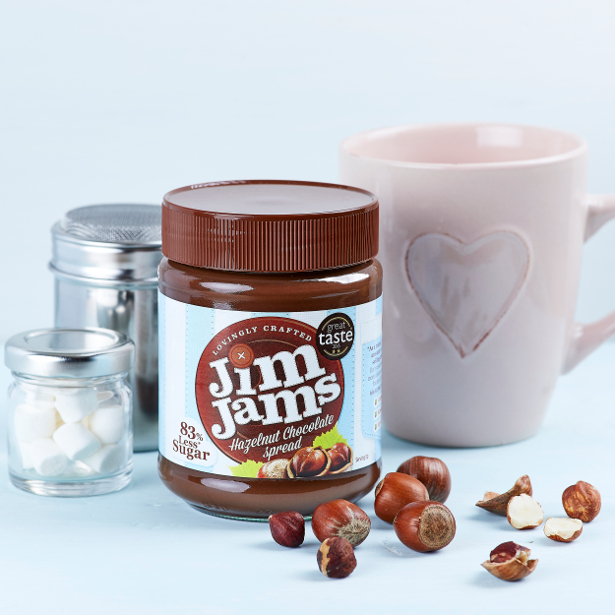 MUM'S MEADOW MIX
MAKES MOTHER'S DAY BLOOMING LOVELY!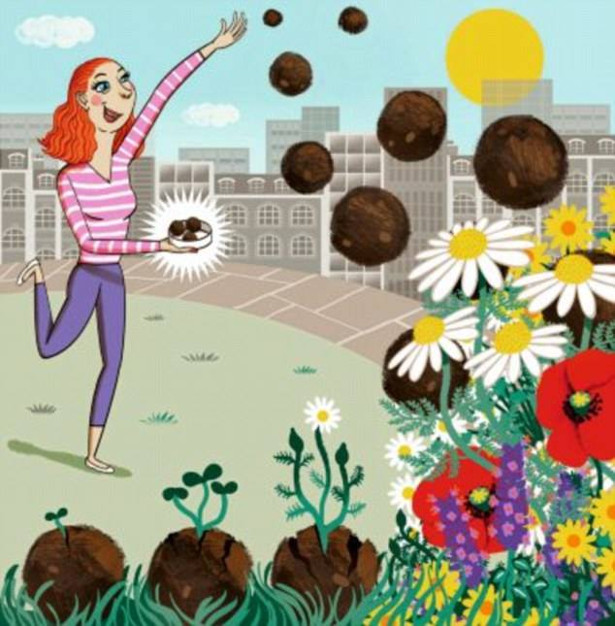 TWITTER | INSTAGRAM | FACEBOOK | PINTEREST | YOUTUBE
Award-winning eco outfit Seedball has launched the perfect gift for Mother's Day – Mum's Meadow Mix.
The special limited edition mix of British wildflower seeds has been created in collaboration with the wild plant conservation charity, Plantlife and includes wildflowers that will grow well in gardens. Just throw the seed balls onto soil or compost in a garden bed or planter, water well and watch them grow into pretty wild flowers – so simple!
Sale proceeds will be donated to Plantlife to help fund habitat restoration at their newest reserve, Greena Moor in Cornwall.
All the wildflowers in Mum's Meadow Mix are native to the UK (from left to right) Meadow Buttercup, Oxeye Daisy, Red Clover, Self-Heal, Yarrow
Each tin has 20 seed balls with 30 seeds per ball, RRP £5.99 www.seedball.co.uk/product/ltd-edition-mum-s-meadow-mix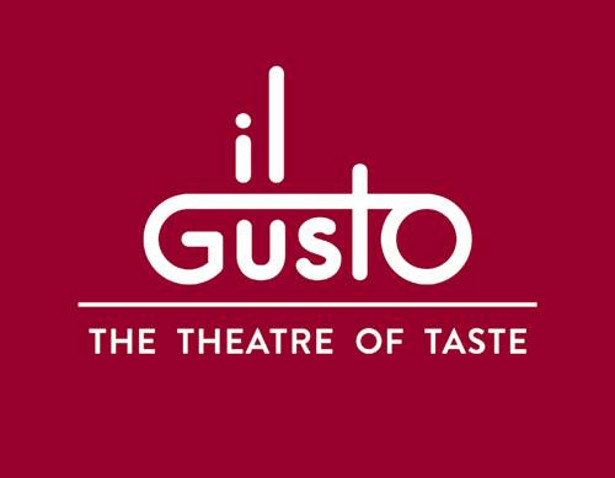 Mother's Day Must-haves from IL GUSTO! www.ilgusto.uk.com
FACEBOOK | TWITTER | INSTAGRAM
This Mother's Day, 11th March 2018, treat your mum to something she'll really love from Il Gusto (www.ilgusto.com). With everything from a miniature gin gift set to pink champagne with gold leaf for the cocktail lover to a selection of quirky fruit vinegars and delectable oils for the foodie fan
– Il Gusto has Mother's Day all wrapped up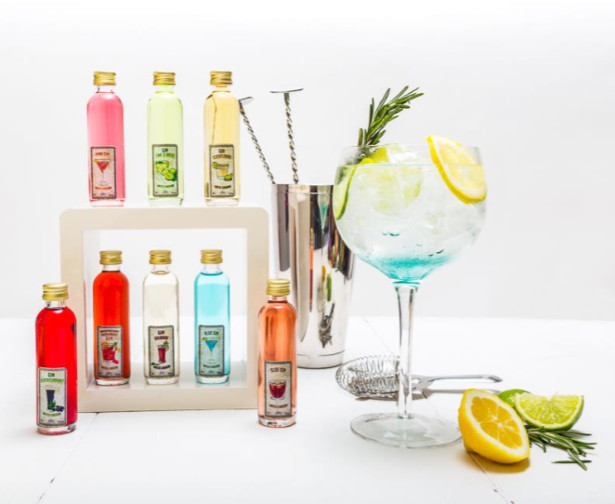 Along with stunning gift sets – a wide range of products are available to be decanted into the bottle shape and size of your choice and all bear a personalised message. Our unique pre-bottled products can also be personalised – with up to 80 characters in a message, there's plenty of room for a message to really show your mum how much you care.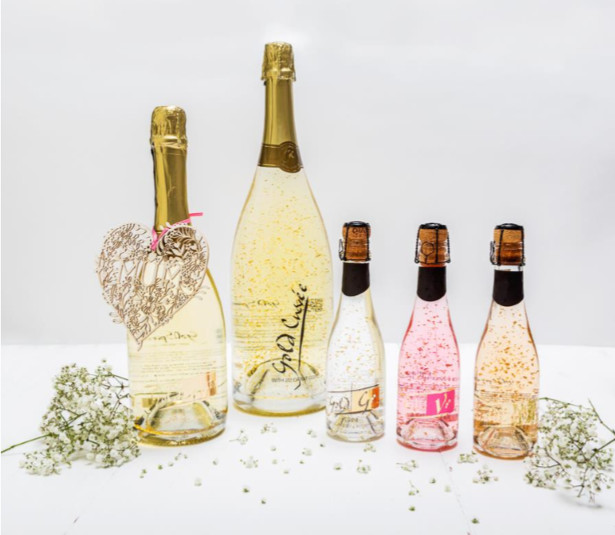 Our Mother's Day gift suggestions include:  Miniature Gin Gift Set – perfect for the mum whose favourite tipple is a gin and tonic, this gift set will spice up their cocktail cabinet. Flavours include Lime & Basil, Rhubarb and Elderflower gin. £29, 8 x 40ml
 If you'd like to treat her to something sparkling, choose something a little different such as the Gold Cuvee Rose. This pink champagne is swirled with edible gold flakes, giving it a stunning appearance. With notes of berries and a wall-balanced clean, dry palate it's perfect to go enjoy with a spread of fresh seafood. £32
 If she's an adventurous cook why not treat her to the Miniature Oils and Vinegars Gift Set. With a mix of flavours such as pistachio oil and mango balsamic vinegar, this set will go down a storm with any keen foodie. £25, 8 x 40ml
Stocking a wide array of artisan products, Il Gusto offers everything from extra virgin olive, nut and seed oils and vinegars respected for their nutritional benefits, to aged whiskies and exclusive own-brand flavoured spirits.
Il Gusto product summary:
Spirits: Whisky, Calvados, Armagnac, Brandy, Sherry, Rum, Grappa
Liqueurs: cream & fruit liqueurs (blood orange vodka, tiramisu vodka), gin liqueurs
Oils: Olive oils, nut oils, seed oils, spiced oils
Vinegars: Balsamic vinegars, fruit vinegars
Gift selection: Gold Spirits with 22 carat gold flakes, Pink V, Cocktail Mixes, Dreamline range
Il Gusto stores and kiosks can be discovered across the UK, including within iconic department store Selfridges. The accessible brand is also available for franchise, with an exciting new 'a la carte' franchise concept.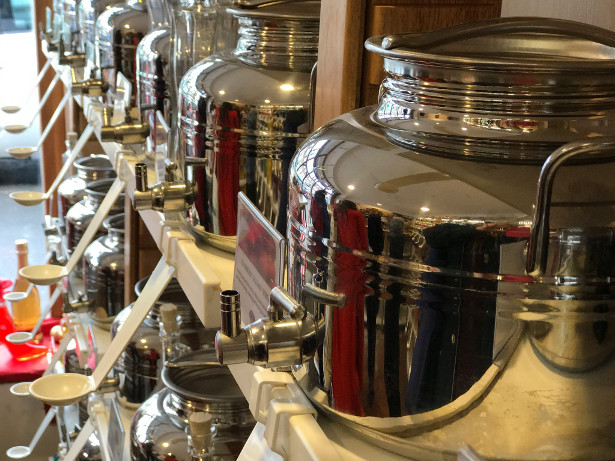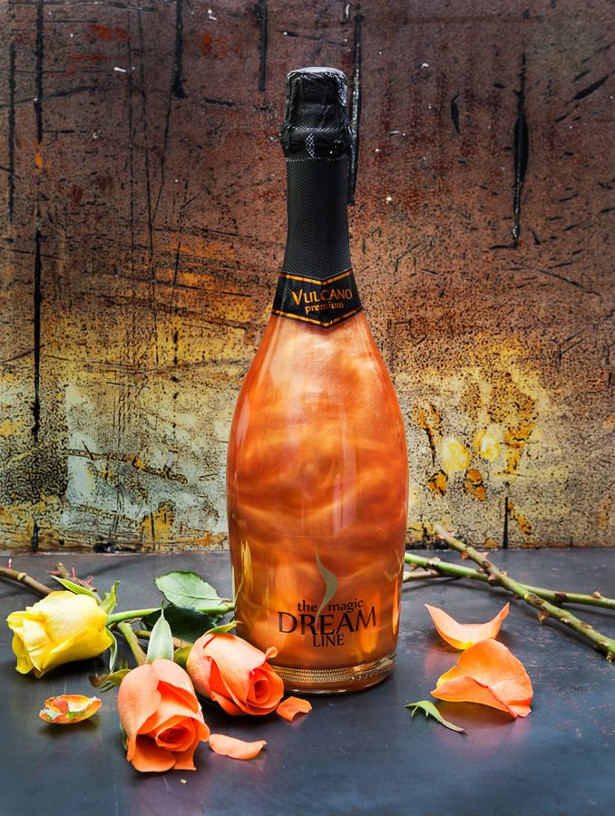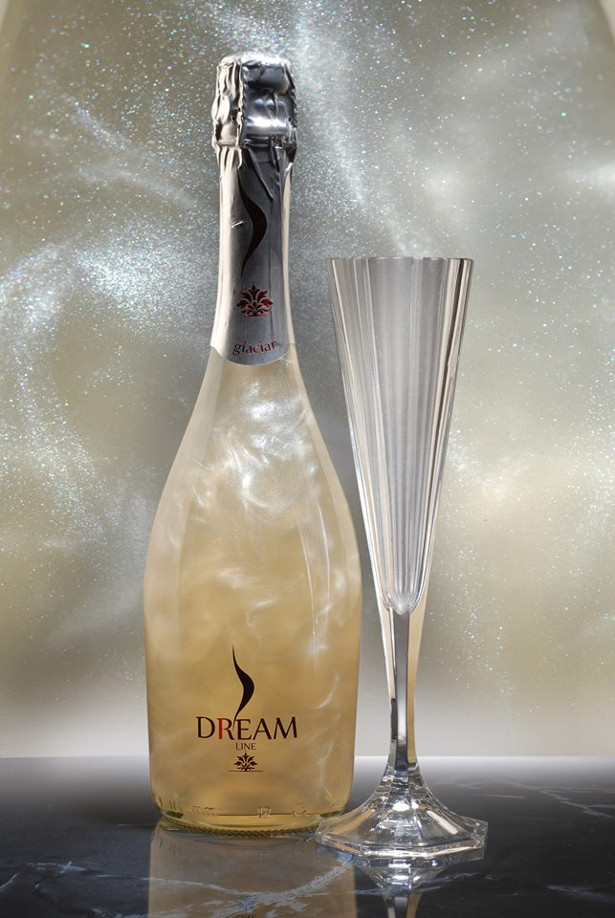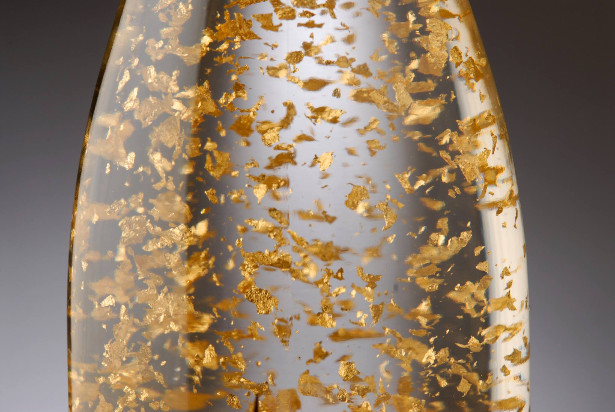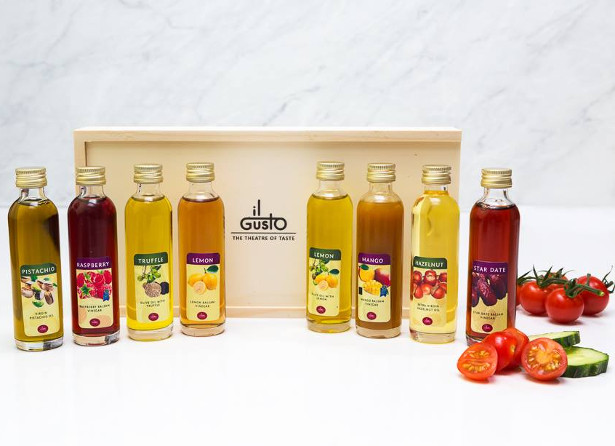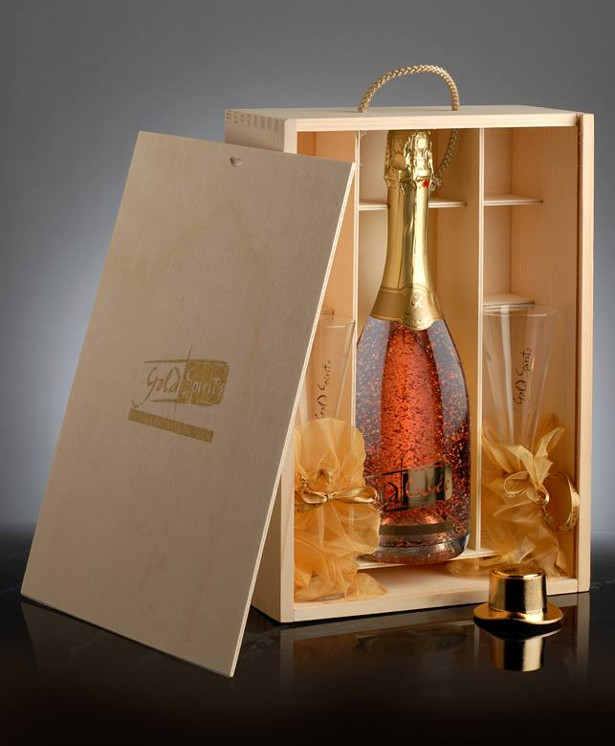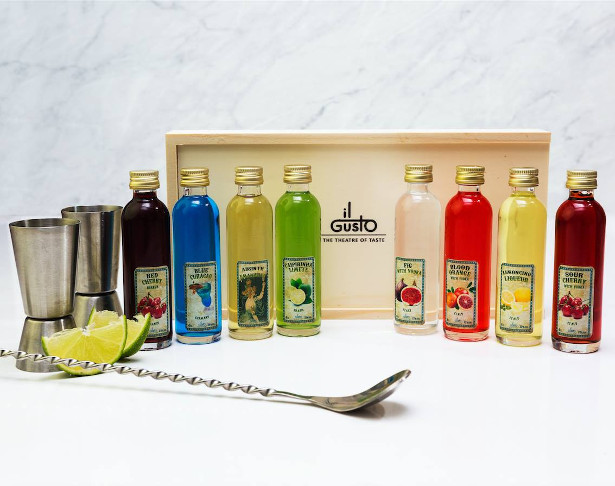 A SPECIAL TREAT FOR MOTHER'S DAY: FLOWERBE AND EMILY DAWE CREATE AN ECLECTIC AND MAGICAL SCENE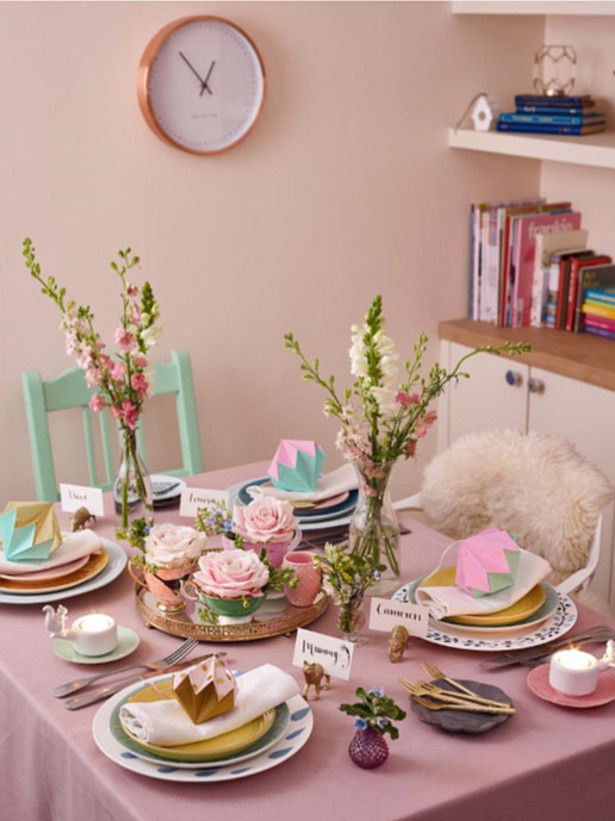 FACEBOOK | INSTAGRAM | TWITTER
In celebration of Mother's Day and Easter this March, FlowerBe collaborated with stylist and craft designer Emily Dawe to create a magical setting using flowers and homemade crafts, taking inspiration from nature and the arrival of Spring.
Mother's Day is one of the most important days of the year and it is a time to show your mum your love and appreciation, to fill the house with flowers and to treat her to a truly special occasion. FlowerBe's March flower selections have been selected for their pure natural beauty and they celebrate seasonal Spring flowers. All of FlowerBe's Mother's Day flower selections will look stunning whether creating a large statement-making arrangement or arranging multiple smaller arrangements around the home.
Mother's Day and Easter are perfect occasions to treat loved ones and to celebrate together at home, and with this in mind Emily created an enchanting and whimsical table scene with posy vases and vessels filled with FlowerBe's seasonal flowers including Sweet Avalanche roses, pink delphiniums, and rich pink tulips.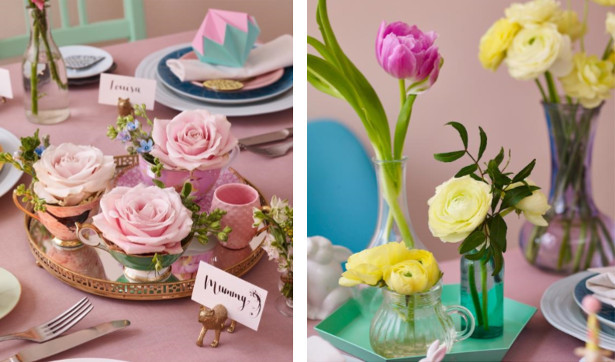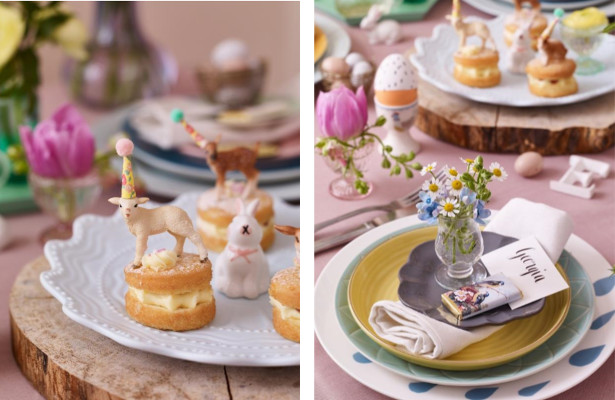 FlowerBe aim to inspire creativity, and Emily's table setting could easily be created at home with flowers and crafts as a fun activity for all the family. Emily is also a paper craft artist and to add her artistic touch to the table she made some pretty paper origami decorations for each setting. She also made tiny hats to adorn miniature spring lambs and rabbits which sit on top of delicious Easter cakes, and used a quill to hand write each guest's name. No Easter table would be without eggs and Emily used acrylic paint to brighten up some ceramic eggs and filled little wire baskets with decadent Rococo chocolate eggs.
FlowerBe worked with Emily to create a eclectic Easter mantlepiece. The wreath was made using garden foliage, Tulip 'Double Price' and egg yolk yellow Solidago. Emily nestled miniature choclate eggs within the
foliage, and decorated the mantlepiece with small posy arrangements of Oxypetalis, whimsical bottles of larkspur and snapdragon, along with Rococo chocolate eggs, and an Easter bunny with a party hat.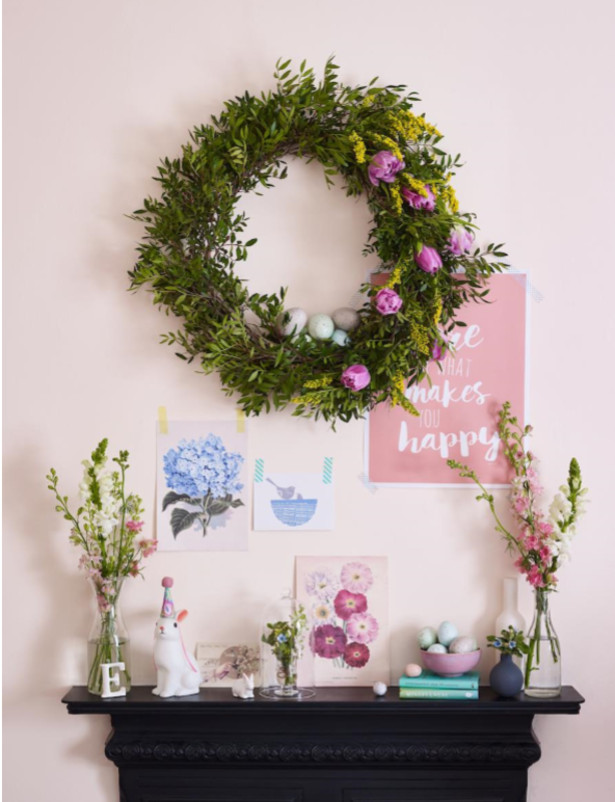 Emily commented: "It was an absolute dream to work with FlowerBe. They provided me with such a stunning selection of flowers to work with, so my job was easy, they really were the starting point for my whole scheme. I've never been a fan of very structured arrangements, I like my flowers to look effortless, fun and quirky, and I really think we achieved this. It's the little finishing touches that really make the difference to make the occasion feel really special – from handwritten place names and mini decorations, to beautiful floral flourishes dotted along the table and mantelpiece."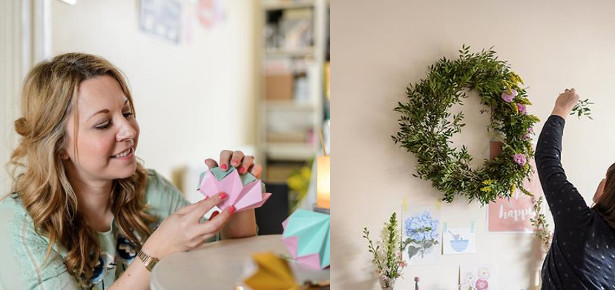 Give the gift of flowers this Mother's Day Choose to give mum a gift of a regular FlowerBe subscription or buy her a one-off arrangement for Mother's Day. FlowerBe's March flower selections are available from 26th February and can be ordered from flowerbe.co.uk. Flowers for Mother's Day will be delivered on Friday 9th March.
FlowerBe's March Tall selection includes: Antirrhinum 'White Potomac', Delphinium 'Ridis Pink', Trachelium 'Lake Powel'l, 'Sweet Avalanche' roses, Oxypetalis, Solidago, and Pistacia.
The Short selection includes: Oxypetalis (blue), Tanecetum, Ranunculus 'Crème Elegance', Tulip 'Double Price', Solidago and Pistachia.
The FlowerBe January Market Special includes stems from both Tall and Short selections.

Lisa Roberts, co-founder of FlowerBe, said: "I love the scene that Emily has created for us this month. She really embraced the bright pastel palette and created a fantasy setting, almost from a children's picture book. This really brings out the playful, natural beauty of our seasonal flowers this month. This is such a special time of year to show your mum how much she means to you and as a mother myself I would adore it if my children created a wonderful scene for me on Mother's Day using flowers and homemade crafts."
About FlowerBe FlowerBe is a creative flower company that delivers beautifully curated selections of loose-cut flowers in inspiring combinations of colours, form and scent. Creativity is at the heart of FlowerBe, and each month they introduce new flower combinations, which allow endless styling possibilities. FlowerBe offer a fully flexible service and customers can choose to sign up for regular deliveries or they can order on demand as required. Customers can also change their options each month to suit their style. Each monthly theme offers three flower selections to choose from, along with a booklet to inspire customers to create exciting displays in their homes. Founded by brother and sister team Lisa Roberts and Sean Millard, FlowerBe is a friendly, family-run company. www.flowerbe.co.uk
New! Mirabelle Plum Conserve.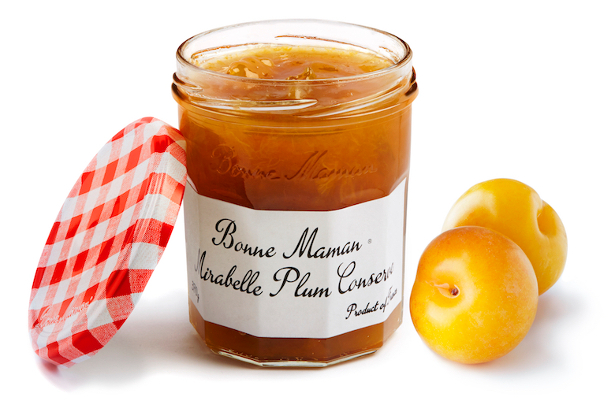 The delectable, naturally sweet taste of ripe, golden yellow Mirabelles from South West France is now available year round with the introduction of Bonne Maman's new Mirabelle Plum Conserve. With its distinctive, soft set texture, Bonne Maman Mirabelle Plum brings a delicious new flavour conserve to the breakfast table as well as a luscious ingredient for the home baker.
A fabulous, fruity addition to toast, bagels or croissants in the morning, Mirabelle Plum combines extremely well with the flavours of almonds, caramel and vanilla amongst others for flavoursome, showstopper cakes.
Unmistakable with their signature red and white gingham lids, Bonne Maman's conserves, marmalades and compotes are made in France to traditional recipes with only the finest natural ingredients.
Bonne Maman Mirabelle Plum is available nationally from Sainsbury's, Waitrose, Tesco, Morrisons and Ocado as well as independent fine food stores at £2.89 per 370gm jar.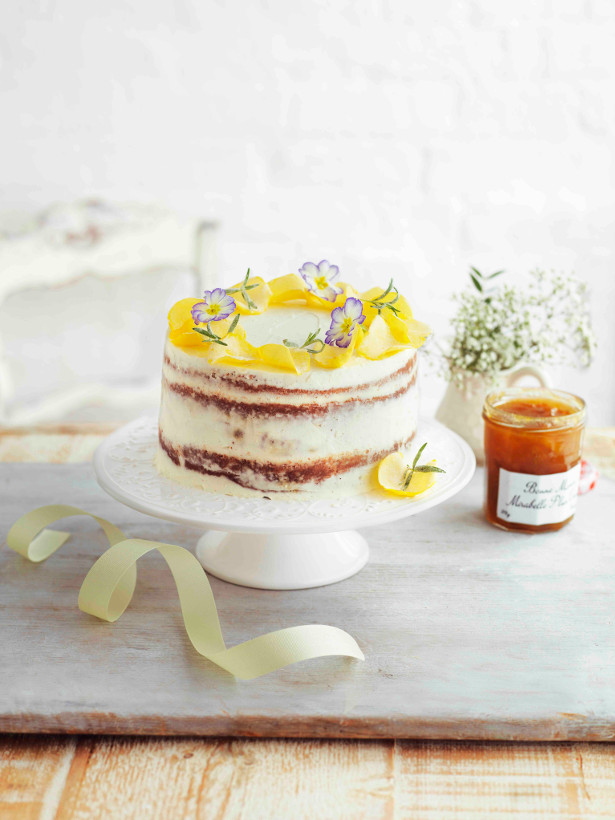 Pretty In Pink –
Introducing New Bonne Maman Rhubarb & Strawberry Conserve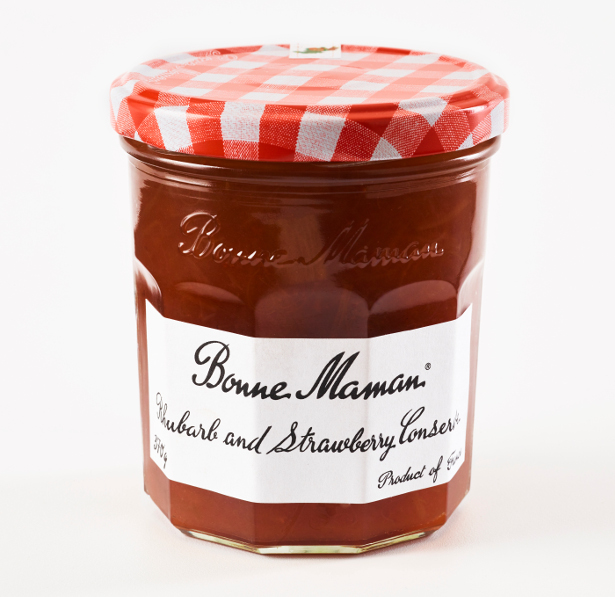 Evoking the languorous scents and intense flavours of long summer days, Bonne Maman introduces a mouth watering combination of flavours with new Rhubarb & Strawberry Conserve. Available nationally from March at £2.59 rrp per 370 gm jar. www.bonnemaman.co.uk
Delicately pink in colour, this new conserve from the French conserve specialist is a perfect marriage of two of Britain's favourite summer flavours. Rhubarb & Strawberry offers the perfect balance of distinctively sharp, quality rhubarb with a top note of sumptuously sweet strawberries, picked at their ripest and then gently cooked in natural cane sugar with a touch of lemon juice and fruit pectin.
A little jar of sunshine adding an aromatic, flavourful hint of natural sweetness to breakfast time, Bonne Maman's luscious new Rhubarb & Strawberry Conserve is delicious spread on warm French croissants or golden toast and offers an inspired new breakfast taste sensation when swirled in to porridge or spooned on top of fresh yoghurt.
As with all Bonne Maman quality conserves, the all natural ingredients and distinctive soft texture of Rhubarb & Strawberry makes it wonderful for use in home baking; adding moisture to sponges, layering throughout bakes and adding a fruity twist to desserts.
Unmistakable with its signature red and white gingham lid, new Bonne Maman Rhubarb & Strawberry Conserve is available in Asda and Morrisons from March and will be on shelf with other national retailers plus Ocado and independent fine food stores during the Summer, at RRP £2.59 per 370gm jar.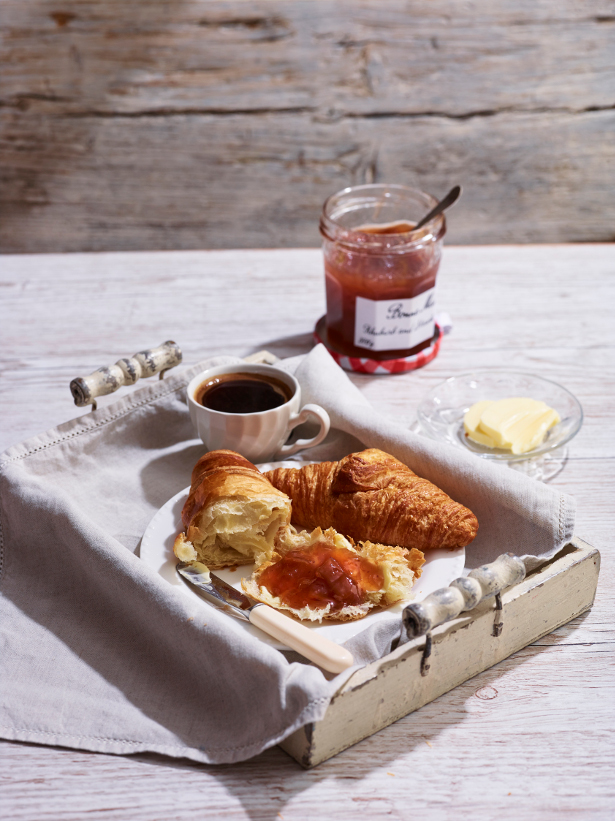 What a perfect gift for the Mum who keeps Trim and stays healthy & active! NEW! SLIMLINE WINE
SLIMLINE WINE
THE WORLD'S FIRST ZERO SUGAR ZERO CARBS RANGE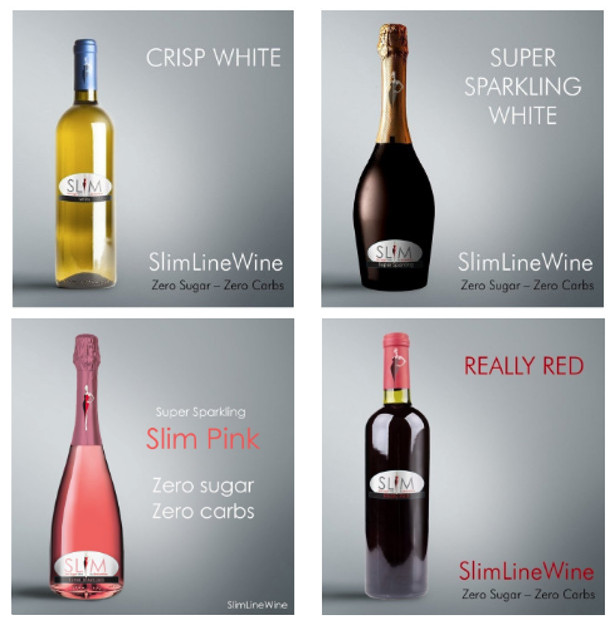 Think you love wine? Well, you may just love it even more as SlimLine Wine has created the world's first ever full range of zero sugar zero carbs wine, and it will change the way you drink wine, forever…
We've all been there – after a few glasses of wine we can feel a little regretful the next morning after realising the amount of diet-damaging sugar and carbs we've consumed.
But, those guilt ridden evenings will be a thing of the past as SlimLine Wine has created a completely zero sugar zero carbs wine range without any compromises on taste or strength. Available in Super Sparkling White & Pink, Really Red and Crisp White, the range is made with the finest grapes from the finest wine makers so that you can experience all the flavour and strength that a high-quality premium wine should have, but without the nasties.
As if created by magical vineyard elves, you can surprise and delight friends and family by cracking open a bottle of delicious SlimLine Wine, which contains just 412 calories per bottle. At an impressive 10.5% ABV and with all the flavour (and more) of regular wine, you and your guests can spend more time savouring the taste and less time concerned about the sugar and carbs.
Or, after a busy week at work, make the most out of a well-deserved evening in with a guilt free glass of sugar free and delicious premium wine. Simply uncork, wine down and relax.
Avoid making pour decisions with SlimLine Wine's premium selection of irresistible tipples. All the taste and strength, none of the sugar or carbs; so, why wouldn't you?
The SlimLine Wine range is available in Super Sparkling White & Slim Pink, Really Red and Crisp White, RRP £10.99 for SuperSparkling White and Slim Pink, and £8.99 for Really Red and crisp White, from www.slimlinewine.com