Linda Perillo Zazzali, "The Real Hip Mom" is a parenting expert and blogger on travel, fashion, makeup, cooking and mastering the toughest job known to man…"Motherhood"! She should know, she's a mom of 8 kids, ages 4-21, and has travelled with them from Disney to Italy!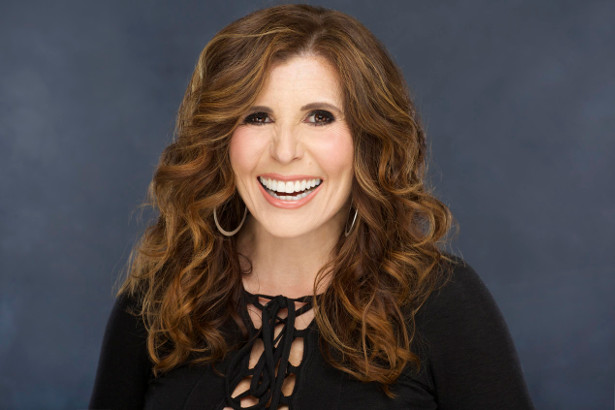 Her dad was Mario Perillo, founder and CEO of Perillo Tours, who passed away in 2003. Her mother, Olga, his wife and my dream-girl, raised a great, traditional Italian family in Pearl River, NY and Saddle River, NJ, where she still lives "Italian style", which in her family means living on the same block and across the street from her brother Steve and sister, Christine. Linda was the youngest of four siblings, with her brother Mark passing away in 2015.
Typically, when people meet her for the first time, they get into a conversation about whatever it is we are conversing about, my father or my brother's TV spots, Italy, food, clothes, pick-ups, dance schedule, the parking lot, my parking spot, travel or a sundry of other interesting topics parents talk about, but as soon as someone broaches topic of familial quantity (how many kids you have),Linda says, "when I say eight, you can literally feel the earth cease its rotation.. Once the movement returns to their appendages and they have been adequately resuscitated, they say the same thing, every time, "YOU have eight kids???"
As time evolved when she had her son, Devin in 1995, way after Carolyn had Laura and siblings, like most graduates just starting out with their first job, experience comes not from a manual, but with the day-to day grind. "My mother, passed away when Devin was a few weeks old, and I had to fend for myself. Nobody taught me anything. I read a few books, here and there". By that time shehad her second baby in 1997, her daughter, Brynn.
Keeping up is exhausting and stressful, yes, but there is nothing like a mother's instinct.
Twenty years later, she started her blog, "The Real Hip Mom", because she believes as parents we beat ourselves up, every day, unnecessarily, trying to conform with someone else's idea of who our child should be. "Not that our experts, like our doctors, our parents our teachers don't know what they are doing, but keep in mind you are raising a human being, and to take your time with what they should be learning and what they will become."
Her daughters, Eva and Valentina are singers and dancers, most recently performing at Carnegie Hall, Feinstein's/54 Below, and Papermill Playhouse. The upcoming production of "Bye Bye Birdie", Valentina will play the role of Rosie and Linda will be Directing the show at Our Lady of Mercy in Park Ridge, NJ.
Linda says, "I want to tackle every day mom issues, and allow moms to ask other moms their thoughts, or vent when they think they made a parental boo-boo, and we all do. I also want moms to make the most of themselves every day, whatever your style is, through clothes, make up, exercise, and cooking. Remember that feeling good about yourself, no matter what you are doing in a 24 hour period, has great results.
Please join Linda, "The Real Hip Mom" and her 8 children, Devin, Brynn, Valentina, Federica, Eva, Albert Mario, Camilla, and Gianmarco, as they embark on the greatest travel adventure ever … life.
Please follow Linda Zazzali and her blog, www.therealhipmom.com
Twitter @therealhipmom
https://www.facebook.com/therealhipmom/
Adorable Scoundrels Hardcover
by Howard Eisenberg (Author), Susan G. Robinson (Illustrator)
https://www.amazon.com/Adorable-Scoundrels-Howard-Eisenberg/dp/1631771973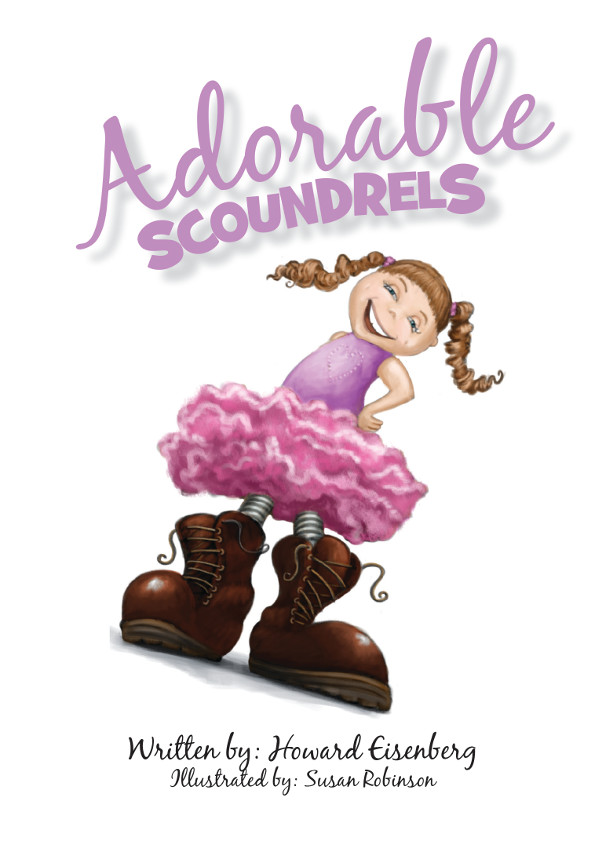 A treasury of toddler poems for parents and grandparents – and for toddlers when theyre old enough to read about themselves.
Adorable Scoundrels is a treasury of poems to make you smile when you feel like crying. For years, upon hearing them read at lectures, parents asked, Where can I get the book? Inspired by hundreds of mischievous toddlers the book is finally here.
They grin up at you proudly when they knock over a lamp. They clap their hands enthusiastically when they splash the salt shaker into your orange juice. When we strap them in their strollers, they cry to get out. When we lift them out, they cry to get in.
You ll recognize your own toddlers in the truth-telling verses of author, poet, and playwright Howard Eisenberg who met them first as toddlers of his own, and of his much beloved late wife Arlene.
Waxiwraps are an Australian based beeswax fabric wrap company.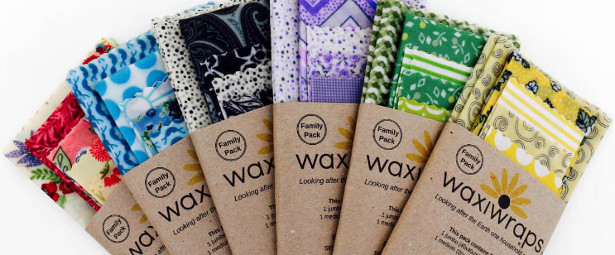 They make high quality beeswax fabric food wraps. For something different for your mum. Waxiwraps keep your food fresher for longer and are an environmentally friendly alternative to single use plastic wraps. We use Western Australian beeswax which is sourced from one of the healthiest bee hive populations in the world which means our beeswax is pure and untainted by trace pesticides found in other beeswax. We have an extensive range of fabrics and colors to choose from.
https://www.facebook.com/waxiwraps/

For this Mother's Day, why not surprise your awesome mum with something a little different?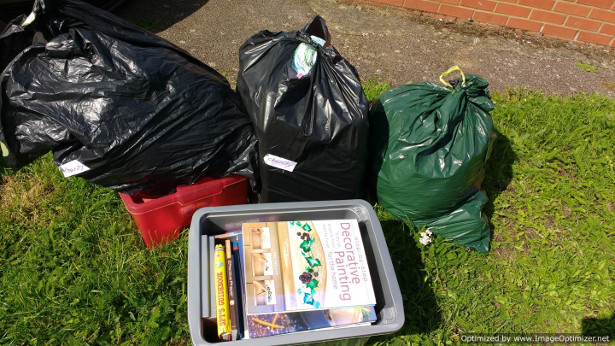 If you are anything like I was as a teen, she's always picking up after you, asking you to keep your 'stuff' contained… right?
So, this is what you can do for her this May: Tidy up your stuff, once and for all!
Here are my top-tips for doing this:
1. First of all, designate a time & space for you to do this project (enlisting the help of other family members, if it's a big job; it may easily take a few hours)
2. Start by Decluttering: bring ALL items of one category (clothes, sports kit, books…) to your work area, and divide in to 3 piles: Keep, Donate, Bin (you can make a small 4rth pile for items you want to keep but need some mending/ cleaning). Once this is done, put all the 'Keep' items to one side, take the Bin items to the local recycling centre, and the Donate items to a local charity shop.
3. Once you have edited down everything, you'll find you have much less tidying up to do! So now find a permanent, sensible place for all the items you have chosen to keep. Make sure you place items which are used together, close to each other, and where it will be easy to put them back (spoons & mugs close to the kettle, Rugby shirts & socks close to the scrum cap & ball…)
4. As a routine, Put Everything Back in its Place AS SOON AS YOU'RE DONE WITH IT. It's not rocket-science. This is how you prevent clutter from building up! Perhaps write a signed note for the wonderful mum, promising to always do so?
Good luck! And if you want professional, hands-on help Decluttering and Organising your home, and you live anywhere within 15 miles of London N2, you can find me at: www.clutterbug.london & www.facebook.com/clutterbuglondon.
If you live further afield, you can find all my awesome colleagues here: www.APDO.co.uk
Happy Mother's Day!
Arianna Steigman @ ClutterBug
Caress Body Washes.

Consider Caress Body Washes as a gift to pamper anyone (especially Mom!) with on relaxation Sundays, to jazz up beauty regimes or spice up a shower routine. Treat even further by starting (or ending!) their day with a relaxing shower or bath with Caress Body Washes($4, available nationwide). These revitalizing body washes gently leaves skin feeling gorgeously soft and lightly fragrant.
An assortment of good products that are very good mother day gifts!
Avant Garde necklace, in both silver or gold.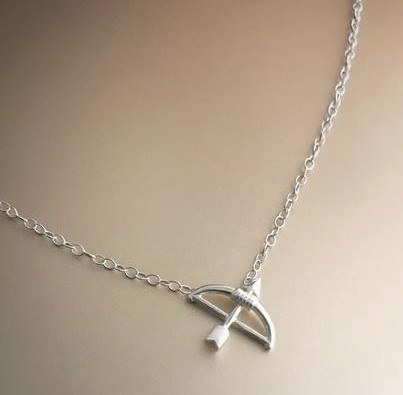 These hand made beauties are two exquisite additions to anyone's wardrobe. Their simplicity yet striking beauty are highly sought after traits, yet the meaning behind these pieces make it even more desirable.
With a gold and silver option, the Avant Garde is a perfect compliment to any outfit – casual or elegant.. Individually handmade, each piece is slightly unique, but rest assured is of great quality. Our customers love the symbolism and charm that come with this piece, knowing that they're also helping a larger cause. Be Robin Hood is devoted to giving back with every purchase, but in addition, making sure every product they sell is sustainable and ethically produced is imperative.
Silver Avant Garde: https://be-robin-hood.myshopify.com/collections/be-robin-hood/products/the-silver-avant-garde
Gold Avant Garde: https://be-robin-hood.myshopify.com/collections/be-robin-hood/products/the-gold-avant-garde
The Gold Avant Garde
be-robin-hood.myshopify.com
The term Avant Garde refers to something or someone that pushes the boundaries of what is accepted as the status quo and strays away from the norms of society. At Be Robin Hood, we are breaking free of materialistic needs without yielding any social good. "The Avant Garde are people who don't exactly know where they want to go, but are the first to get there." – Romain Gary Be a part of this movement with our custom made bow and arrow symbol by the one and only, Tribe of Dreamers.
Two Children's books and two accessible poetry books for adults from Janet Heller and they are all reasonably priced and available in bookstores and online.
1) Many youngsters get bullied at school, in neighborhoods, and on sports teams. Here's an award-winning book to help children, families, schools, teams, scout troops, etc. cope with bullying.
How the Moon Regained Her Shape by Janet Ruth Heller (Arbordale, 4th edition 2016) is a picture book about bullying influenced by Native American legends. This book is appropriate for children ages 2 to 10.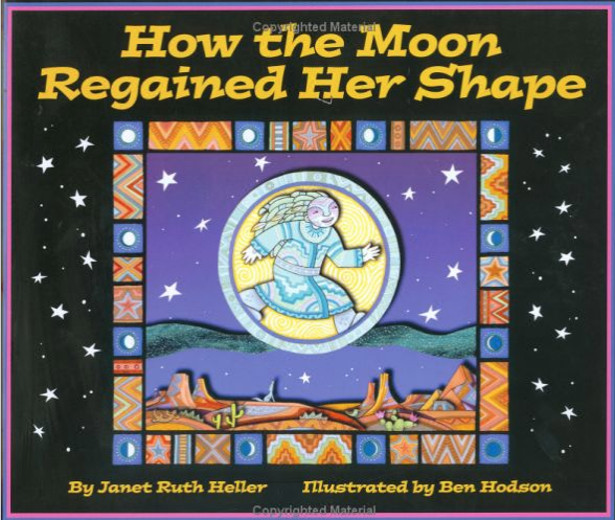 The story explains why the moon changes shape and helps children deal with bullies. The sun insults the moon, and the moon feels so badly hurt that she shrinks and leaves the sky. The moon turns to her comet friend and her many friends on earth to comfort her. Her friends include rabbits and Native Americans. Then she regains her full shape, happiness, and self-esteem, and she returns to her orbit. An educational appendix gives advice about bullying, scientific information about the moon, and ideas for related activities for children. Illustrator Ben Hodson won a Benjamin Franklin Award for this book's artwork in 2007. How the Moon Regained Her Shape also won a Book Sense Pick (2006), a Children's Choices award (2007), and a Gold Medal in the Moonbeam Children's Book Awards (2007). The book was also a finalist for the Oregon Reading Association's 2009 Patricia Gallagher Picture Book Award.
This book is available in hardcover, paperback, Spanish paperback, e-book, Spanish e-book, and iPad app. The hardback book is $15.95; the paperback is $9.95, the Spanish paperback is $9.95; the e-book is $6.95, and the Spanish e-book is $6.95. The website for ordering How the Moon Regained Her Shape is http://www.arbordalepublishing.com/bookpage.php?id=Moon . You can also order it from Amazon at https://www.amazon.com/How-Moon-Regained-Her-Shape/dp/1607187043 or from Barnes and Noble at https://www.barnesandnoble.com/w/how-the-moon-regained-her-shape-janet-ruth-heller/1102587577?ean=9781607187042
2) To help children cope with sibling rivalry, I also recommend The Passover Surprise (Fictive Press, 2015), a middle-grade fiction chapter book by Janet Ruth Heller, illustrated by Ronald Kauffman.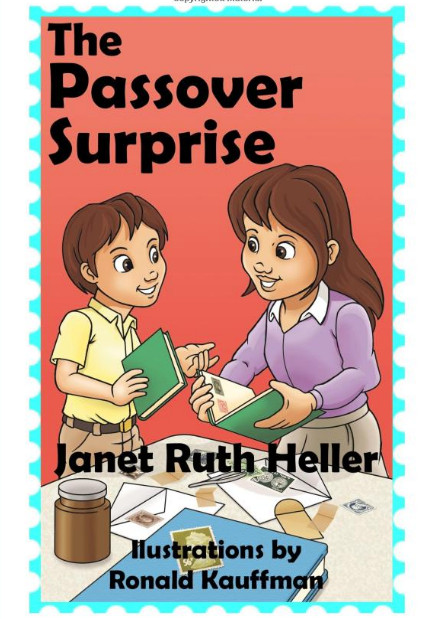 Lisa and her little brother Jon enjoy collecting stamps. But when their father holds a contest to decide which child will get a new large stamp album, Lisa has to solve a difficult problem. This middle-grade fiction chapter book takes place around 1960 and includes details about Jewish soldiers' experiences during World War II and early stages of the Civil Rights Movement. The Passover Surprise also portrays a Jewish family celebrating Sabbath and Passover. Parents and teachers can use the Discussion Guide to discuss issues raised in this book, such as sibling rivalry, bullying, discrimination, and Jewish traditions, with their children and students.
The Passover Surprise is available for online purchase from Fictive Press at http://fictivepress.com/children-ya.htm#Passover or from Lulu at
http://www.lulu.com/shop/janet-ruth-heller/the-passover-surprise/paperback/product-22065349.html or from amazon at https://www.amazon.com/Passover-Surprise-Janet-Ruth-Heller/dp/1927663172
Paperback: ISBN 978-1-927663-17-2, 6 x 9 inches, $10.33 USD, $13.53 CDN
Kindle (mobi): ISBN 978-1-927663-18-9, $8.99 US
ePub (and other digital formats): ISBN 978-1-927663-19-6, $8.99 US
3) Janet Ruth Heller's poetry book, Folk Concert: Changing Times, was published by Anaphora Literary Press (2012). Folk Concert contains Heller's best poems written from the 1970s to 2011.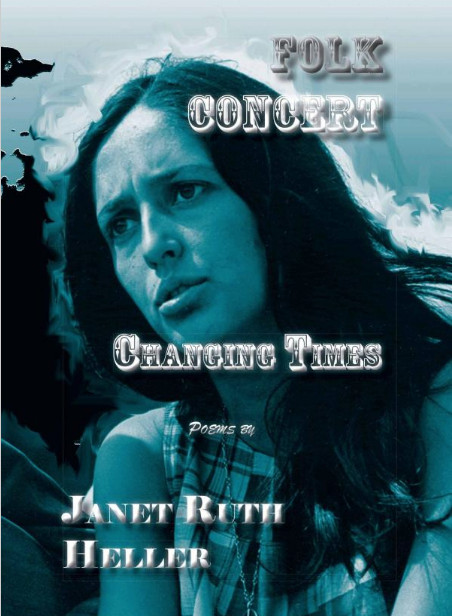 Folk Concert concerns the journey of becoming a woman during difficult times. Themes include feminism, love relationships, college teaching, nature, psychotherapy, travel, the anti-Vietnam War movement, family, the life of an artist/entertainer/writer, and music.
Here are comments about Folk Concert by author Jim Daniels, who teaches creative writing at Carnegie Mellon University, and Marge Piercy, who is also an acclaimed poet and novelist, and reviewer Kristin Hutchins.
"Folk Concert: Changing Times, by Janet Ruth Heller, captures small everyday moments with matter-of-fact grace and humor. The powerful understatement of these rich, precise poems swells and reverberates. They sing with political commitment, emotional commitment, and a lifetime of paying attention."
–Jim Daniels, author of Trigger Man, Having a Little Talk with Capital P Poetry, From Milltown to Malltown, Mr. Pleasant, In Line for the Exterminator, Places/Everyone, Punching Out, M-80, Blessing the House, Night with Drive-by Shooting Stars, Show and Tell: New and Selected Poems
"Janet Ruth Heller's poems in Folk Concert: Changing Times work hard for clarity. They feel like clear water, but they have the cumulative power of a summer storm. Her family and nature poems are particularly moving."
–Marge Piercy, author of Gone to Soldiers, Braided Lives, The Longings of Women, Woman on the Edge of Time, Sleeping with Cats, The Hunger Moon: New & Selected Poems, 1980-2010, Circles on the Water: New and Selected Poems 1960-1980, Breaking Camp, Hard Loving, 4-Telling, To Be of Use, Living in the Open, The Twelve Spoked Wheel Flashing, and The Moon is Always Female
"This . . . folk poetry contains a verse for everyone, perhaps especially for those interested in Feminism, the anti-Vietnam War movement, political consciousness through social activism, as well as for those interested in nature poems."
–Kristin Hutchins, review of Folk Concert in Women's Studies
Amazon offers Folk Concert for $15 per paperback copy and $30 hardcover plus postage. The ISBN-10 is 1-937536-26-2, and the ISBN-13 is 978-1-937536-26-8. You can order Folk Concert at the following link: http://www.amazon.com/Folk-Concert-Janet-Ruth-Heller/dp/1937536262/ Distributors include Ingram, IndieBound, and Campus Books.
4) The poems in Exodus by Janet Ruth Heller are modern re-interpretations and psychological explorations of the people and events in the Bible.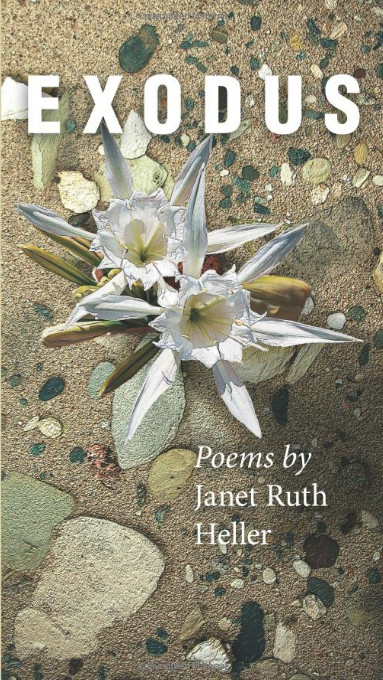 A central metaphor is the exodus from Egypt, which represents the journeys that people make: trying new experiences, leaving a bad relationship, finding a new job, taking risks. Many of the poems are dramatic monologues from the perspective of a character in the Scriptures. WordTech Editions published Exodus in January, 2014.
"In this ambitious collection of poems, Janet Ruth Heller takes on the voices of a wide range of Biblical figures, giving them a fresh, contemporary feel as they weigh in with their own versions of these well-known stories. There are humor, wit, and compassion in these retellings. These humanizing, sympathetic portraits should resonate for all readers, regardless of one's faith or lack of faith. She makes bold new footprints on these familiar paths.! –Jim Daniels, author of Having a Little Talk with Capital P Poetry, All of the Above, and Trigger Man
"With her collection Exodus, Janet Heller earns her place in the vibrant tradition of the midrash that begins with writings from the second century and continues to live in the hip hop of contemporary rapper Matt Bar and in Robert Crumb's Genesis. In her lively and inventive 'retellings' of events from the Bible, Heller gives us an Exodus not simply the journey from Egypt but the very notion of change itself, that is beautifully mortal, compellingly present." –Nancy Eimers, author of Oz, A Grammar to Waking, No Moon, and Destroying Angel
"The poems are often witty and skilful with their use of Biblical quotations and allusions, but they are at their best when they combine Biblical stories and modern imagery. . . . I found this book approachable and engaging. . . . . It would interest anyone wanting to explore Biblical texts from the perspectives of neglected characters and also those interested in how Biblical stories can . . . be relevant to today. .. . . I would seriously consider offering some [poems] to teenagers or to adult Bible study groups. . . . The clear and accessible writing style would make one of these short poems an ideal companion piece to a Biblical passage for personal or group reflection." –Rhiannon Grant review in Women in Judaism (2014)
Keith Everett Jones designed Exodus and the cover art. The ISBN is 978-1625490612, the book is 88 pages, and the list price is $18. You can order Exodus from Amazon http://www.amazon.com/Exodus-Janet-Ruth-Heller/dp/1625490615 or from Barnes & Noble http://www.barnesandnoble.com/w/exodus-janet-ruth-heller/1117495115?ean=9781625490612
MOTHER'S DAY GIFT GUIDE – FITNESS MUM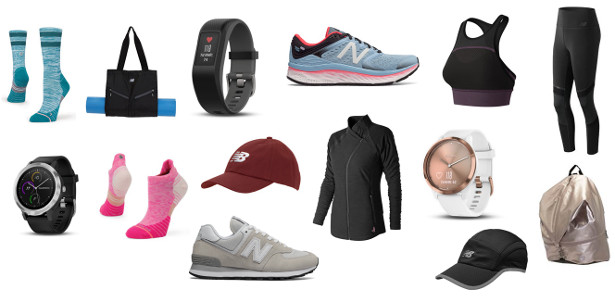 From left to right, top to bottm: Uncommon Solid Run Crew, £16.97, Available from the stance website, New Balance Accessories Women's Classic Bag, £35.00, Available from the Amazon website, Garmin Vivosport, £169.99, Available from the Garmin website, Fresh Foam 1080v8, £125.00, Available from the New Balance website, Determination Bra Top, £50.00, Available from the New Balance website, Determination Tight, £85.00, Available from the New Balance website, Vivoactive 3, £249.99, Available from the Garmin website, Stance Distance Tab Run Sock, £13.20, Available from the Stance website, New Balance Accessories 6-Panel Curved Brim, £14.95, Available from the Amazon website, New Balance 574, £70.00, Available from the New Balance website, New Balance Anticipate Jacket, £75.00, Available from the New Balance website, Garmin Vivomove HR, £169.99, Available from the Garmin website, New Balance Accessories 5 Panel Performance Hat, £20.00, Available from the Amazon website, New Balance Accessories Performance Backpack, £60.00, Available from the Amazon website.
bumpboxes.com
Mother's Day Gifts: The #1 Pregnancy Subscription Box!
http://www.bumpboxes..com/
instagram.com/bumpboxes
facebook.com/bumpboxes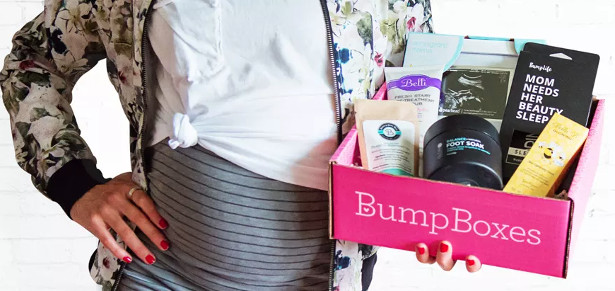 Treat the expecting mother in your life to the gift she'll REALLY love this Mother's Day–a subscription service made just for her! Bump Boxes is a monthly pregnancy subscription box tailored to mom's due date and designed to make her feel pampered and cared for. Each monthly box contains full sized safe and healthy products carefully selected to make mom's life easier! She'll love that all items are tested and approved by REAL moms–which means she doesn't have to go through hundreds of ingredients! Bump Boxes has treated moms everywhere to a fun and healthy pregnancy experience by offering products that range from safe skin care choices to maternity wear solutions. The boxes can begin anytime during pregnancy and continue until baby's first birthday, so it's truly the gift that keeps on giving through every stage of motherhood!
Map boxes: stylish framing of vintage and contemporary maps into walnut boxes.
Bespoke and handmade by us, a husband and wife team from London and Buenos Aires.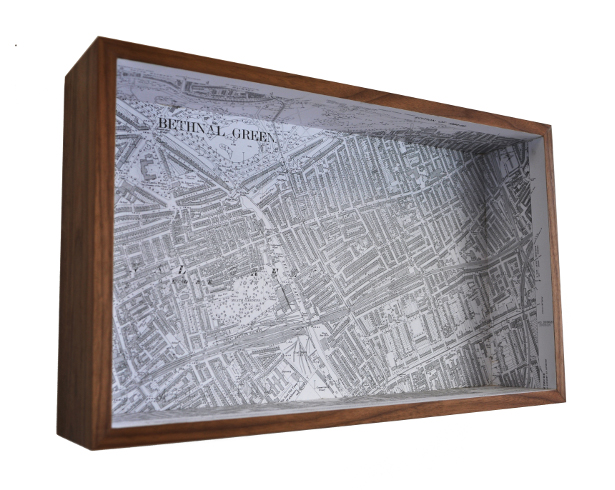 Choose from a range of ready-made items, or, more likely, commission a map box featuring an area where the recipient lives, first met their other half or perhaps are about to honeymoon. No place is too remote or detailed; Querencias love scouring the corners of the internet for hard-to-find maps.
The map boxes, whilst worthy wall art in themselves, also work as a small shelf and become practical with hooks fitted underneath to hang keys from. Why choose between beautiful and functional when one can have both?
Everybody loves maps, and everybody has a special place they would refer to as their 'querencia' – the Spanish 'untranslatable' word for a place where one feels at home.
We are Querencias, bringing the places you love into your home.
About Querencias
Querencias is the brainchild of furniture designer maker Bertram Whitford and artist Paula Ortega.
info@querencias.co.uk
www.querencias.co.uk
HBO Shop
Below are a few fun mum-friendly pieces, or feel free to browse the full range from Game of Thrones, Sex and the City, Westworld, Curb Your Enthusiasm and more here: https://www.hbostore.co.uk
BECAUSE MUMS KNOW BEST…
Game of Thrones 'I Drink and I Know Things' glasses (£17.95)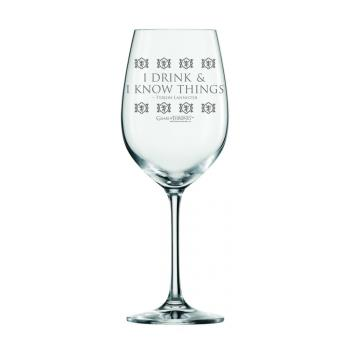 …AND DESERVE THEIR OWN THRONE
Game of Thrones Lovepop 3D Iron Throne greeting card (£14.95)
WHETHER SHE'S QUEEN OF THE KITCHEN…
Game of Thrones Targaryen chopping board (£24.99)
Game of Thrones Lannister apron & oven glove set (£16.99)
…OR THE KHALEESI OF A GOOD CUPPA
Game of Thrones Khaleesi mug (£11.95)
CELEBRATE YOUR MOTHER OF DRAGONS
Game of Thrones Mother of Dragons t-shirt (£19.99)
Game of Thrones Dragon Egg Wine Stoppers (£54.99)
EXTRA SPECIAL PREMIUM GIFTS
Game of Thrones 'Breaking Chains' replica jewellery from MEY Designs (£395)
Game of Thrones Lannister Ballpoint pen from Montegrappa (£185.95)
The Sacred Healing Playground
Guided meditation CD: "Get Glitterfied: Breathful Meditations to Thrive" which is one of the best of its kind.
This guided meditation CD is ideal for moms who are busy and need an outlet to take care of themselves. This is one of the biggest messages I received in my career helping women and I believe is so important. We, as women wear multiple hats and are always taking care of someone else. It is not very often that we pause, take a breath and give ourselves what we need.
This guided meditation CD is perfect for moms who want to relax and let go of stress. It empowers women who are busy and have a hard time meditating, to just breathe, follow the guidance in CD and enjoy a few minutes of sheer relaxation. They can listen to the whole CD or simply invest just 3 minutes to receive what they need most- time for themselves!
Meditation has been proven to reduce stress and anxiety while increasing productivity and efficiency. This meditation CD is a powerful tool to help women release constricting obstacles in life while connecting to their very own expansive breath~one meditation at a time.
The CD is $14..99 and MP3 download is $9.99.
Here's a link to it: https://store.cdbaby.com/cd/veronicaparker2
Born Free adoption pack
Orca – Springer and her baby Spirit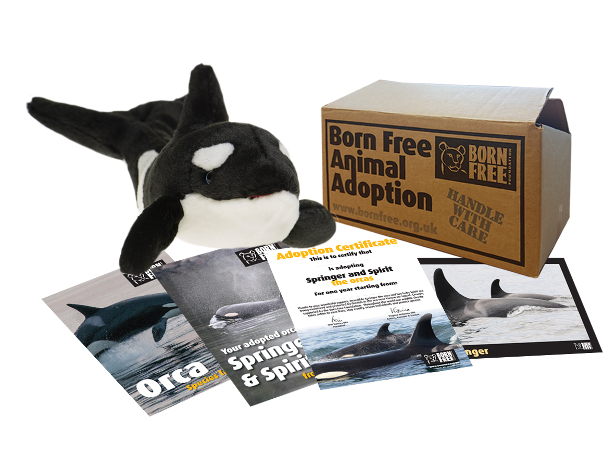 Springer lost her mother when just a baby. She was found disorientated, swimming near Seattle, USA, too small to survive alone. Thankfully she was identified by her unique calls and reunited with her family pod near Vancouver Island, Canada. The entertainment industry wanted to keep her in captivity, but she was rescued and reunited with her wild family pod. She now swims free and gave birth to a calf of her own. Springer and her calf Spirit are monitored and kept safe by Dr Paul Spong and his colleagues at Orcalab. Born Free has supported this work since 1994.
Ethiopian wolves family – recently given birth to six pups
This family of wolves lives in Ethiopia's Bale Mountains and are protected by the Ethiopian Wolf Conservation Programme, supported by the Born Free Foundation since 1995. Less than 500 Ethiopian wolves survive – they're more rare than the giant panda! Led by an alpha male and female, all pack members help care for their six precious pups.
What's included in adoption pack gifts:
Adoption starts from just £2.50 per month and all proceeds go towards helping each animals' survival. Everyone that takes out adoption with Born Free receives a unique pack including:
A cuddly toy of the adopted animal
A glossy photo of the adopted animal
A personalised adoption certificate
A copy of the adopted animal's story
Born Free window sticker
Born Free folder
Two copies of Born Free's Adopt! Magazine throughout the year with updated on the adopted animal's progress.
Available from: www.bornfree.org.uk
www.papercutts.com

Embroidered products based on my own original drawings and prints. Pretty much everything  can be personalised which makes them perfect for gifts (they have proven to be pretty popular around Mother's Day – especially the make up bags).
www.papercutts.com
THE PERFECT RECIPE BOOK TO RULE THEM ALL…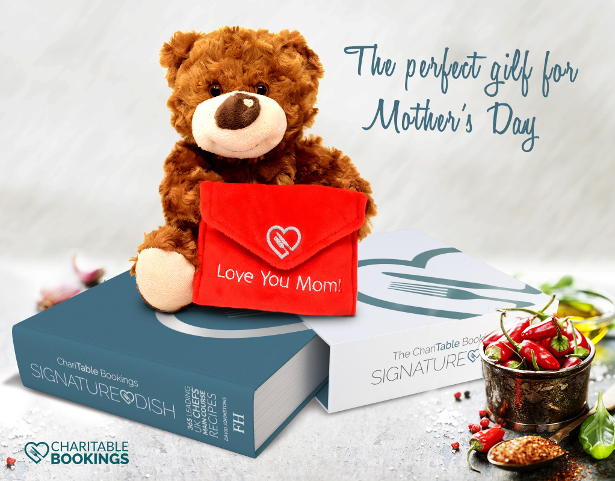 365 of the best loved chefs from the UK's leading restaurants, private members clubs and 5* hotels have collaborated with CHARITABLE BOOKINGS by sharing their secret main course Signature Dish recipe to help raise money and awareness for 1,000's of UK registered charities.
www.charitablebookings.com
These 365 mouthwatering recipes can be found in the both the 754 page, 3.2kg hard back co ee table CHARITABLE BOOKINGS Signature Dish cook book with a limited edition slip case, making the perfect gift for all foodies this Christmas, priced at £40 with £5 going to a charity of to the buyers choice from a growing list of over 8,500 UK registered charities or EVERYONE can enjoy 100 of these stunning recipes for FREE by simply downloading the CHARITABLE BOOKINGS app with the remaining 265 recipes accessible with a token in-app purchase of £3.99 with £1 going again to a cause close to the customers heart.
These recipes are all exceptional and are from 365 our best loved chefs including Jason Atherton, Rick Stein, Paul Ainsworth, Tom Aikens, Marcus Wareing, Tom Kerridge, Raymond Blanc, Claude Bosi, Angela Hartnett, Atul Kochhar, Anton Mosimann and Albert Roux and feature dishes from UK leading restaurants including Le Pont De La Tour, Dinner by Heston, Sushi Samba, Pollen Street Social, L'Enclume, Le Caprice, Bibendum, Nobu, Daphne's, Sexy Fish, Colbert and The Ivy. Alongside some of the UK's nest restaurants we are also delighted to have main course Signature Dish secret recipes from some of the nest private members clubs and 5* hotels head chefs including; The Ritz, The Lanesborough, The Berkeley, Claridge's, The Groucho Club, The Goring Hotel, The Garrick Club, The Four Seasons Hotel Park Lane, The Dorchester, White's Club, Jumeirah Carlton Tower, and Annabel's.
Every recipe is special from the simple favourites like The Ivy's classic Shepard's Pie to dinner party show stoppers like the Famous Grouse from John William's at The Ritz as well as mouth-watering winter warmers such as Tom Aikens' 7 hour-braised shoulder of lamb. Every dish is accompanied by clear and easy to follow step by step instructions allowing you to create restaurant quality dishes in your own home.
Giving back never tasted so good!
Demijohn, the liquid deli
The Demijohn News – Something for Mother?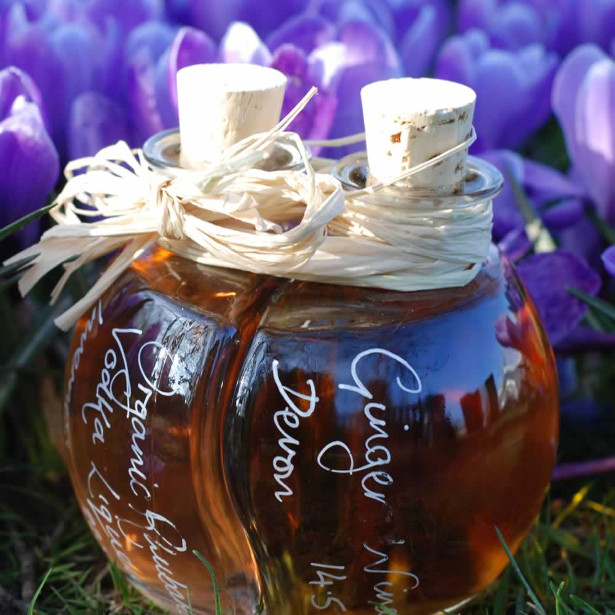 Rhubarb and Ginger, one of our top 10 gift ideas for Mother's Day. Click to see them all…
Mother's Day Free Delivery Offer
Mother's Day falls on Sunday 11 March this year here in Britain. If like me you need something nice for your Mother on Mothering Sunday, we suggest you read our top 10 Mother's Day gift ideas guide.
If you order online by Sun 4 March, we are offering FREE* delivery to any UK Mainland address for orders of £25 or more, saving you £5.95. Some terms may apply, see below for details.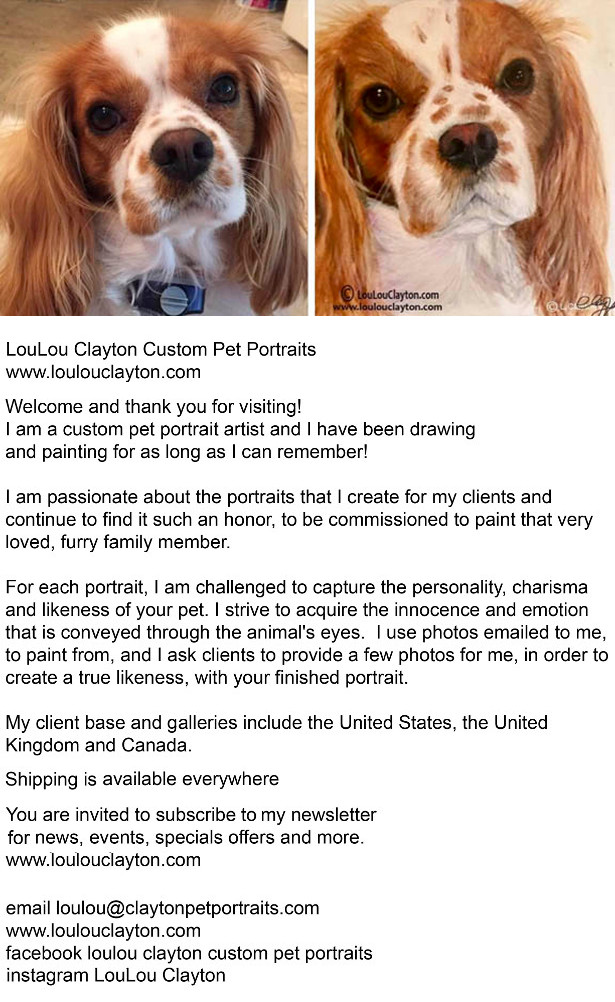 Victoria Smee Top Tips for Choosing Curtains and Blinds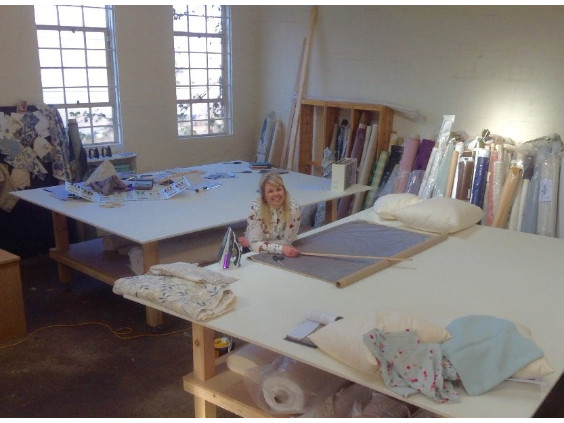 The way you dress your windows can make or break your room scheme. Not only does the design you choose need to be attractive, it will ultimately dictate the amount of light and privacy in the space. Here Victoria Smee, expert soft furnishings and window dressings maker, gives her expert tips on choosing the best option for you.
"Fabric is the most important thing to consider when choosing window dressings, as the right material will offer longevity and ease of use," says Victoria. "Choose your fabric specifically for curtains or blinds – perhaps hold them up to a window to try and get an idea of how it will look. For curtains, ensure it drapes well, and if you're choosing blinds, look for move-ability so that it sits consistently well when moving up and down."
"Secondly, make sure you think about positioning and fitting. You can heighten a room by hanging treatments higher than the window. Most designers add at least six inches and more often take the hanging system right up to the ceiling – this is most common with pelmets and lathes. I'd recommend measuring up each window individually and going bespoke, as it opens up so many design options and creates a unique, tailored feel."
Victoria reveals that an increasing number of people are requesting sheer curtains, either alone or beneath a traditional heavier fabric. "These are great for adding a soft delicate look, as well as muting the light coming into a room to offer privacy," she continues.
"Another top tip is don't be afraid to go bold! Windows are one of the main focuses of a room and can bring a scheme together as well as acting as a real statement. I always advise my customers to have lined & interlined curtains for a real luxurious drape and go for a fabric you love, but if you're not quite ready for bold patterns and colour consider adding a contrasting border fabric to add texture and interest."
"Most importantly, remember to think of curtains and blinds as an investment. Choose a fabric that you love and is timeless, and they'll last you for years to come."
From supplying shutters, pelmets, poles and tracks to the full measuring and fitting service, Victoria Smee Interiors provides everything you could need when it comes to dressing your windows.
FLIGHTGIFTCARD: DELIGHT MUM WITH THE GIFT OF TRAVEL

The world's only cross-airline flight gift card brand launches in the UK, offering a unique gift option for deserving mums this Mother's Day
New travel gift brand, Flightgiftcard, has launched in the UK to revolutionise the gifting market.
Providing offspring with the opportunity to give the gift of travel this Mother's Day, Flightgiftcard will create memories that will last forever.
For our cherished mums, Flightgiftcard allows complete freedom to choose and book flights, via the Flightgiftcard website, with over 300 airlines, to any of 980 destinations in 70 countries worldwide. No catch. No limitations.
Flights often make up a huge slice of the cost of a holiday, so for any mum that likes to travel, Flightgiftcard is both a practical and personal gift and simultaneously confers ultimate gifting-cred to all us grateful and adoring sons and daughters.
She is worth it.
How Flightgiftcard works:
Purchase a Flightgiftcard online and add the desired monetary value (£5-5,000).
To deliver the delight, choose from a customisable digital gift card that can be emailed to the recipient or printed for hand delivery; a luxury printed gift card with a handwritten message*; or for more impact, record a video greeting to send alongside your ecard.
The Flightgiftcard can be redeemed via the Flightgiftcard website.
To complete the package or for families with lots of siblings, big-hearted broods can add a Hotelgift card, allowing mum to choose her accommodation too, from over 110,000 hotels in 170 countries across the globe.
For more information or to purchase your Flightgiftcard, visit www.flightgiftcard.com.
*Shipping for the physical gift card takes 2-4 working days.
Searching for that elusive unique gift to keep her sweet this mother's day?
Look no further than the NEW 'Make Your Own' chocolate bar maker from The Grown Up Chocolate Company.

The first of its kind – create the chocolate bar of her dreams online choosing from 70 delicious ingredients. Pick n' mix from her favourite chocolate base, up to three indulgent flavours and create her very own personalised wrapper by uploading your own photo and message.
The perfect gift to show her you care!
£25 for a box of three bars, from: www.thegrownupchocolatecompany.co.uk

AFTERNOON TEAS FOR MOTHER'S DAY IN LONDON'S WEST END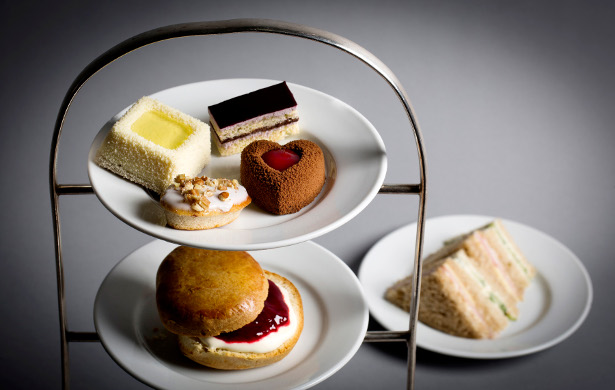 Every mum loves an afternoon tea and whatever her style, from traditional lady to hipster mamma, the Heart of London's St James', Piccadilly and Leicester Square has one to suit.
For Arty Mums – The Royal Academy
With the Royal Academy (RA) celebrating its 250-year anniversary this year, art-loving mums can take in one of the latest events or exhibitions with their afternoon tea this year. Specially for Mother's Day, and available 9-11 March in the elegant Keeper's House restaurant, the RA is offering afternoon tea with a complimentary 'Mum's the word' cocktail of rhubarb liqueur with vodka and fresh lemon topped with soda, plus entry to Charles I: King and Collector for £35. As well as the cocktail, mums can enjoy homemade finger sandwiches, a mini Turkish delight, passion fruit layer mousse, salted caramel and chocolate tart and a buttermilk scone served with Cornish clotted cream, Peyton and Byrne jam, and a choice of tea.
To book visit http://www.peytonandbyrne.co.uk/bookatable/ or call 020 7300 5881. Also available is a Friends of the RA membership which provides a year-round art experience including priority access to the New RA before it opens to the public; free unlimited entry to the exhibitions and much more www.royalacademy.org.uk
Hallmark
HAPPY MOTHER'S DAY FROM STIHL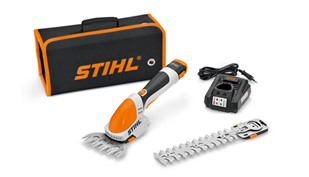 Flowers may be a firm favourite, but this year why not shower your mum with gifts to help her enjoy the garden? The Compact Cordless range from STIHL contains the perfect products for any mum who enjoys spending time outdoors.
STIHL HSA 25 shrub shears
Ideal for green-fingered mums who take pride in their topiary is STIHL's HSA 25 shrub shears. With interchangeable blades, it is the ultimate gardening tool for maintaining borders and lawn edges as well as pruning small hedges, shrubs and ornamental trees. The optional telescopic handle makes trimming lawn edges even easier, as there's no need to crouch down.
Recommended retail price for the HSA 25 is £109 including battery, charger and VAT.
STIHL HSA 45 cordless hedge trimmer
The HSA 45 is a high performing cordless hedge trimmer that effortlessly cuts through annual growth, making it easy to maintain shrubs and hedges. Weighing only 2.3kg and with a run time of 40 minutes, it has plenty of power to tackle hedges and shrubs around the garden.
Recommended retail price for the HSA 45 is £99 including battery, charger and VAT.
STIHL FSA 45 cordless grass trimmer
The FSA 45 grass trimmer helps keep small areas of grass tidy, while its adjustable head means you can achieve a straight grass edge with no effort at all. At just 2.3kg, it is super lightweight and perfectly balanced so using it is a breeze. With 20 minutes battery life, there's ample time to create a manicured finish around the garden.
Recommended retail price for the FSA 45 is £99 including battery, charger and VAT
STIHL BGA 45 cordless blower
At only 2kg, the BGA 45 is super lightweight and perfectly balanced to make the clearance of leaves, twigs and light debris a simple task. It is powerful, with 5N of blowing force, yet remains quiet in use. On a full charge, the blower runs for ten minutes – plenty of time to clear drives, patios and pathways.
Recommended retail price for the BGA 45 is £99 including battery, charger and VAT.
Each product in the Compact Cordless range is powered by an 18v integrated Lithium Ion Battery, which can be charged through a mains plug and has a charge level indicator, making it easy to monitor battery life. The cordless design makes it easy to spend time in the garden without strain or over exertion.
For safety, the leaf blower, hedge trimmer and grass trimmer have an innovative security key system that, when removed, prevents the machine from working.
With products in the STIHL Compact Cordless range starting from a recommended retail price of £99 (including VAT), they are a great gift for green-fingered mums this Mother's Day. The tools are available from over 700 STIHL approved dealerships nationwide.
About STIHL
STIHL is the No.1 selling petrol chainsaw brand worldwide; renowned for its revolutionary outdoor power equipment. A family-owned business based in Germany; STIHL employs more than 14,000 staff worldwide and sells product in more than 160 countries globally. STIHL is a proud global technology leader and the only petrol chainsaw manufacturer of all three key chainsaw elements – the engine, bar and chain.
STIHL GB is a wholly-owned subsidiary of the global STIHL Group. In Great Britain, STIHL products are available from more than 700 specialist Approved Dealers who offer expert customer service. The cutting-edge STIHL range spans chainsaws, hedge and grass trimmers, multi-tools, pressure washers, construction tools and more. STIHL's VIKING subsidiary meanwhile, is a leading manufacturer of lawn mowers, lawn tractors, robotic mowers and other garden equipment.
STIHL is committed to long-term environmental protection and energy efficiency and as such, STIHL products include advanced, eco-friendly and fuel efficient petrol models. The range also includes low-noise, Lithium-Ion battery powered tools, plus lightweight electric models.
The Bartender's Guide to Gin:
Gin, distinctive for its combination of juniper berries and botanicals such as coriander and angelica, continues to be a main player in the modern cocktail bar, in both classic and modern guises. The recent growth in micro-distilleries and fashionable gin bars has made a significant impact on its profile as a drink with a contemporary vibe. There is even a World Gin Day, the second Saturday in June, an event that sees festivals, cocktail hours, street parties and tastings all over the world. The Bartender's Guide to Gin starts with a thorough guide to equipment and approaches, followed by a heady selection of 100 gin-based recipes. These include old favourites such as Gin Sling and Alabama Slammer, exotic concoctions such as Magnolia Blossom and Bloodhound, and modern recipes celebrating new trends and ingredients, such as Mango and Black Pepper Cocktail and Gin and Matcha Green Tea Cocktail. Selected pages also offer useful practical information about the colourful history of gin, from the early Genever gins to the use of gin for medicinal purposes.
The Bartender's Guide to Mocktails:
Non-alcoholic beverages are now burgeoning in restaurants, eateries and drinks establishments. Cocktails have recently catapulted themselves centre stage and mocktails are following hard on their heels – in fact mocktails are billed alongside cocktails in every serious drinks establishment, as those who serve drinks now see that partying with alcohol is not everyone's choice. Furthermore, giving non-drinkers variety and stimulation away from alcohol is crucial to offering excellent customer service. Modern mocktails use fresh, organic ingredients to create exciting, non-alcoholic beverages, along with tinctures and minute drops of bitters. Because mocktails are packed with fresh, natural ingredients, they often have far fewer calories than traditional cocktails and much more nutritional value. Good mocktail recipes do also rely on delicately balanced recipes because the body and kick found in alcohol has to be replaced with strong flavour profiles. The Bartender's Guide to Mocktails features over 90 mocktail recipes, including Virgin Raspberry Cooler, Beetroot Virgin Mary, Sangria Seca, Faux Kir Royale and Mango Lassi. An introduction by master mixologist Michael Stringer looks at mixing techniques and different genres of mocktail, from herb-infused and faux-fizz mocktails to limeades, elderberry infusions and spiced mocktails. Selected pages also offer useful practical information about the art of making a mocktail, including how to recreate the flavour of alcohol in a non-alcoholic drink and suggestions for distinctive flavours and aromas that will give mocktails a non-alcoholic kick.
Roundup has a weeding tool that would be ideal for green-fingered mums, its Telescopic Gel Wand.
The wand extends from 0.3m to 0.6m allowing easy reach of weeds, whether it's at the back of a flower bed or on a rockery. This makes it so much easier for your mum to maintain the perfect garden. Roundup Gel simply attaches to the wand with a simple twist and dispenses the weedkiller through the click of a trigger, without any bending necessary.



Sharper Image meets AARP For boomer moms, mom in laws, grandmas and great grandmas: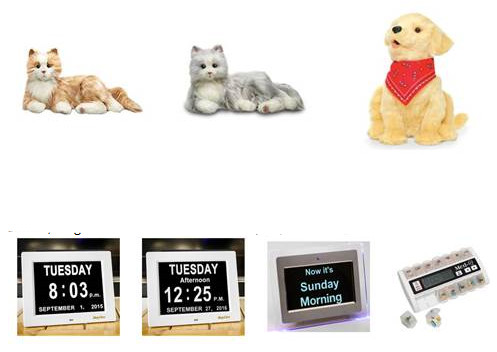 Lisa Cini, award-winning, designer and founder of BestLivingTech: think Sharper Image meets AARP, searches the world for the best products to embrace living as we age and brings them all together for boomers. Here are her top picks for boomer moms, mom in laws, grandmas and great grandmas:
Lisa is happy to discuss Best Tech picks plus all other safety items for the home, healthy living, memory assistance, fitness and mobility and vision and hearing.
Please let me know if you'd like to chat with Lisa.
Companion cats, tabby and silver with white mitts and companion pup made by Hasbro, bring Joy, comfort, and companionship and fun for your elder loved ones. With realistic fur, purrs and meows – and sensors that respond to petting and hugs with familiar, cat-like actions – Companion Pets deliver a soothing, joyful experience that inspires smiles, laughter and fond memories for people of all ages.
Simple LCD screens clearly display time, date, etc. with no abbreviations. Helps differentiate between day and night. Unique clocks are designed to help people living with Dementia or Early Stage Alzheimer's, who often lose the ability to distinguish between days of the week and cycles of the day. It displays the Day of the Week along with either MORNING, AFTERNOON, EVENING or NIGHT.
Lisa helps baby boomers age at home, rather than in a home. Her 3 books are:
BOOM: The Baby Boomers Guide to Leveraging Technology, so that you can Preserve Your Independent Lifestyle & Thrive,
The Future is Here: Senior Living Reimagined,
Hive: The Simple Guide to Multigenerational Living is based on her social experiment of living in a 4-generation household and the positive impact design can have in a home for seniors with dementia.

'The Makery' Craft Kits from Crafter's Companion are perfect Mother's Day Gifts! www.crafterscompanion.co.uk

BLOG | FACEBOOK | TWITTER | GOOGLE+ | PINTEREST | YOUTUBE
The craft kit to make a Clasp Purse includes everything you will need as follows: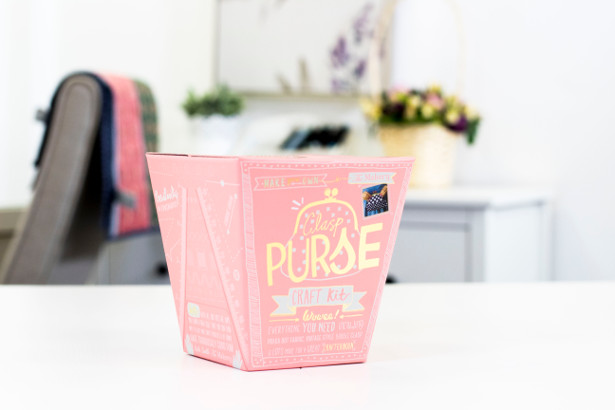 Pattern
Instructions
Lovely 100% cotton polka dot fabric & floral fabric
Cotton thread on a wooden spool
A needle
A beautiful bobble clasp
Some twine for you to finish your purse
RRP: £14.95
The Embroidery Hoop kit provides you with all the bits and pieces you need to create a lovely new decoration for your favourite space. Just choose a letter and stitch away!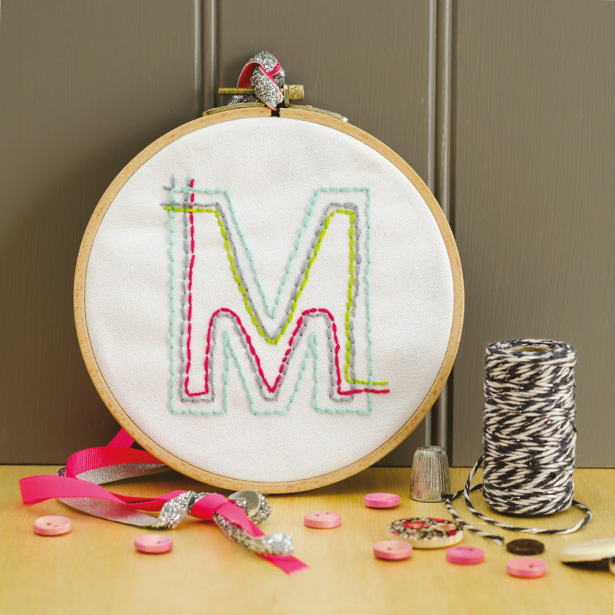 Kit includes:
Step-by-step instructions
A-Z pattern sheet
Embroidery hoop
Embroidery thread
Plastic needle
Cotton fabric
Nanishing pen
Pink ribbon
Silver glitter ribbon
Buttons
RRP: £9.95
Lastly, the most unusual kit is one to make a Felt Cuckoo Clock which includes everything you will need to create a lovely homemade addition to your home as follows: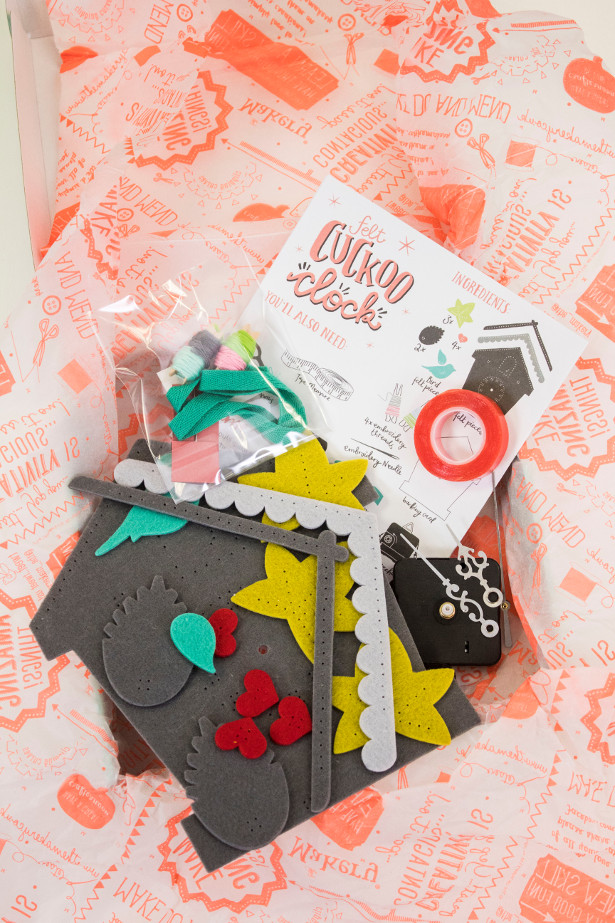 Pre-punched felt
Embroidery threads
Plastic needle
Clock mechanism
Buttons
Cotton tape
RRP: £9.95
All kits come supplied in delightful presentation boxes and are beautifully robust making them perfectly packaged for a gift.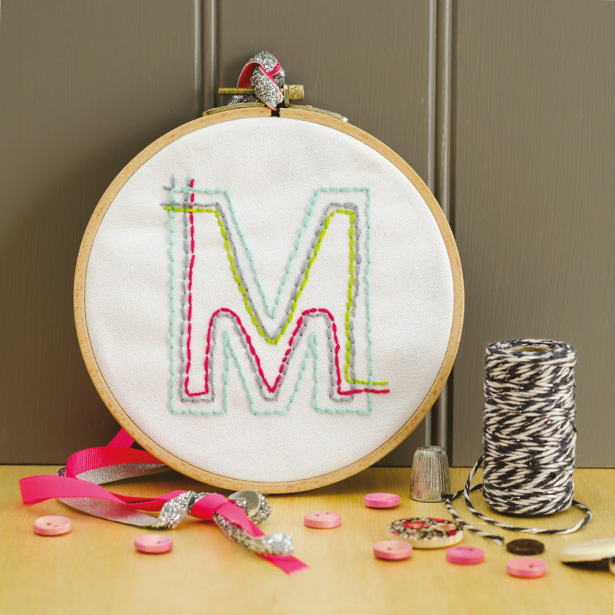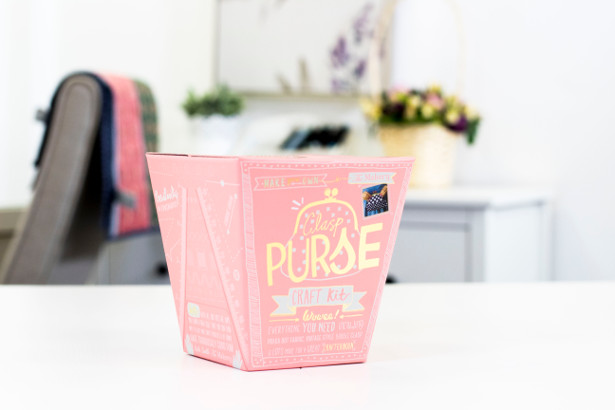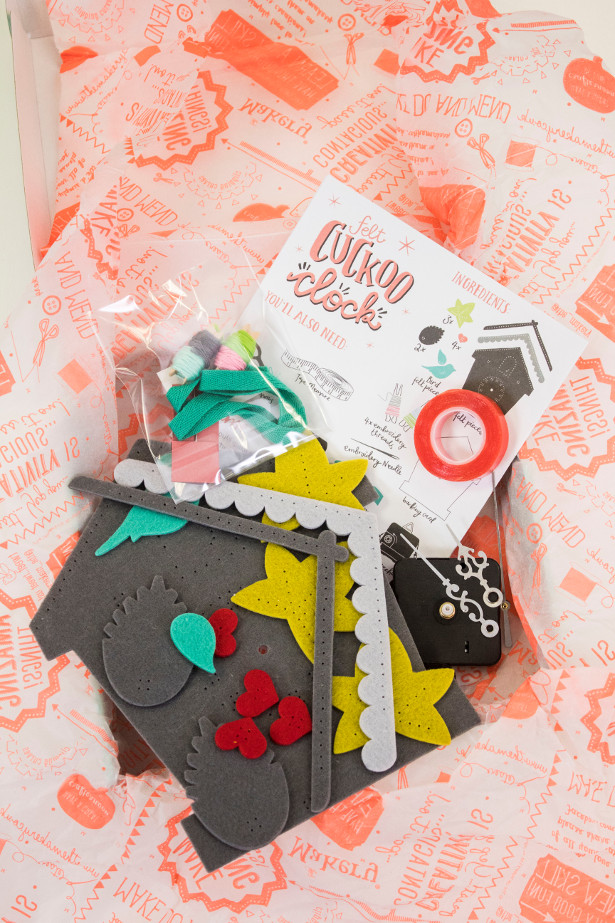 www.pigeonandweasel.com
karenmiles.com.au
THE REAL BABY BOOK YOU NEED AT 3AM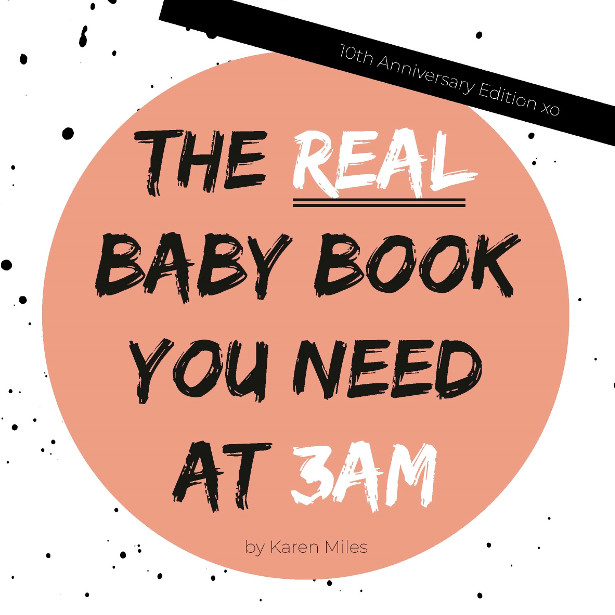 Redesigned in time for Mother's Day 2018 and back by customer demand, The Real Baby Book you need at 3am by author Karen Miles is the beautifully designed book for mums in the early years of motherhood.
"Being a mother can be tough, and we mostly do it alone," says author, former parenting magazine editor, and mother-of-two, Karen Miles. "This book helps with every mother's concerns about self doubt, overwhelm and motherguilt."
"When it's late at night and you're caring for your baby, someone needs to care for you too. Women are still trying to be 'all the things' because what they need is positive validation and strong mum communities around them."
"I designed this book to help provide that mumsquad for all those uncertain and lonely moments we feel. Mums don't need another 'how to' parenting guide or g uru. They already have everything they need to be a great mum, they just may not know it yet. I designed this book to provide that support and encouragement when you need it most, it's the book I wish I had."
On sale date: 2nd April 2018
SHOP ONLINE: karenmiles.com.au
Hardcover RRP $19.95
Book size – giftbook 15cmx15cm
"A collection of affirmations and kind words that help address every mother's deepest uncertainties." My Child magazine
"The perfect present for the mother-to-be offering the sort of advice your mum or best friend would give." Practical Parenting magazine
The new variety Mother's Day products from Independent AVON Representative LaToria Bolden at: www.youravon.com/latoriabolden.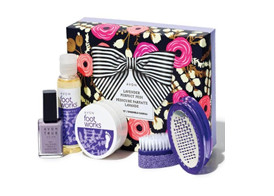 Avon delivers fresh new products every two weeks and has over a million satisfied customers worldwide. Avon has proudly for over 130 years stood for beauty, innovation, optimism and, above all, for women. Avon products include well-recognized and beloved brands such as ANEW, Avon Color, Avon Care, Skin-So-Soft, and Advanced Techniques sold by nearly 6 million active independent Avon Representatives.
This campaign highlights The Ultimate Mother's Day Gift Guide that includes Fine Jewelry, Boxed Beauty Gift Sets, Fragrance Sets and more. Listed below are a couple of unique gift sets sure to win over your loved one.
Lavender Perfect Pedi Gift Set Includes,-Retail $15.00
• Foot Works Lavender Softening Balm
• Foot Works Lavender Pampering Oil
• Avon True Color Nail Enamel
• Avon True Color Quick Dry Top Coat
• Pedicure Tool
Better Than Flowers Haiku Gift Set Includes- Retail $18.00
• Parfum Spray 1.7 fl oz
• Body Lotion 6.7 fl oz.
• Gift Bag w Ribbon
Anew Too Young to Have Kids This Age Gift Set-Retail $35.00
• Anew Vitamin C Serum 1.7 fl.oz
• Anew Ultimate Multi-Performance Day Cream Broad Spectrum SPF 25
• Pink Polyester Gif Bag with Black and White Ribbon for added decor
A recent customer, who ordered ANEW Vitamin C Serum, says: "I purchased this, vitamin c serum, peel pads, anew night time cream and anew eye cream. Let me just say, WOW. I wanted this to fail. I wanted this to not work, assumed it was just marketing. I was so wrong. I'm 42. I smoke, I don't wear makeup and I am in the sun, a lot. And it was, WAS written all over my face. I purchased these products November 28th. Today is January 16th. I was accused of having a facelift didn't. A chemical peel, nope. My skin is flawless. Sunspots are gone. Skin tone is even, soft and supple. 11″s are history. I use exactly as directed, every other day on the peel pads, am and pm on the rest. My skin glows like I am pregnant. I'm not. These products have shaved YEARS off my face. I get compliments constantly. I was asked who my dermatologist is, did I go to a spa etc. Nope nope nope. The Avon anew product line and the peel pads are my new religion. No complaints here!
staceyrose.com.au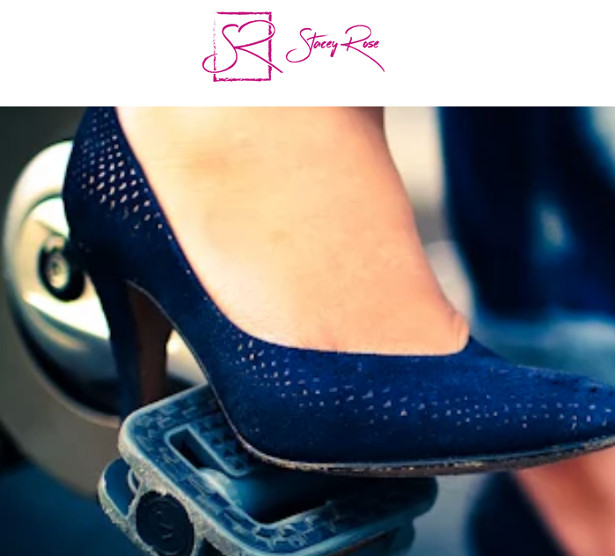 For the time poor mum who LOVES her heels. The Stacey Rose Heel Tip Repair kit empowers busy women across the world enabling them to repair their own heels while saving time & money. Here's what people are saying:
"I have had some time to use the product and I really love it. As a single mum and business owner I genuinely never get a chance to get my heels fixed. And crazily enough it stresses me to get my heels fixed because they throw my expensive heels on the bench with no thought or care and they handle them with their filthy hands.
I have also had a pair of YSL heels broken by a shoe repair store and they refused to take responsibility for it. I am sure I can't be the only woman that thinks this way. That is a bit of a ramble to say I am a devoted customer now – you have saved me time, money and reduced the stress around the process." Ally M.