The FLX 1000 Watt Blade – The New Edge on Electric Bikes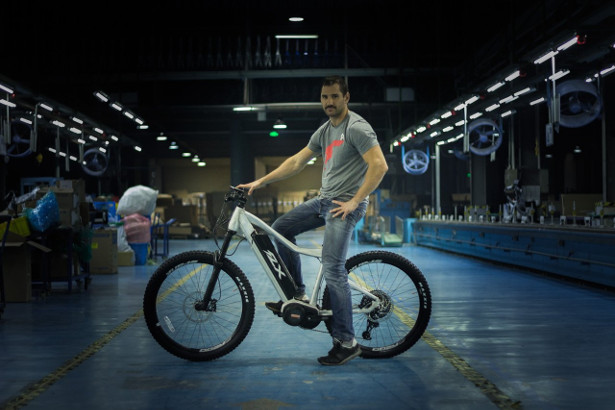 In 2016, FLX Bike set out to create the most versatile and powerful electric bikes in the world. They started an Indiegogo campaign with a goal of raising $50k. After raising over $1.7 million, the first generation of bikes sold out fast. Now the second generation has just been released – the 1000 watt Blade. Meticulous as most engineers are, founders Pete Leaviss and Rob Rast oversee the quality control on every bike making sure the product lives up to their vision and high standards.
Every FLX bike is equipped with high capacity lithium ion batteries, hydraulic disc brakes, aluminum frames. The motors are mounted between the pedals, maximizing efficiency and power for the Shimano gear system, along with great balance. The electronic display mounted between the handlebars provides lots of data including: current speed, top speed, average speed, range, battery level, pedal assist mode, wattage output and more. All of which can be read in direct sunlight! For security, the display has the option to enable a passcode before operating.
Overall, these bikes are extremely fun to ride! The company targets riders who either used to ride pedal-only bikes, but could now use a little boost from battery-assist. Or, riders who just want a quality e-Bike extremely fast!
FLX Bike also offers street-friendly models which commuters will enjoy ridging to and from work even on steep hills or long distances without breaking a sweat. Or choose a variety models designed for off-road use that will give you the rush of a lifetime on mountain trails. Check out the new Blade and FLX Bike's other models on their website and order yours today: http://flx.bike
Located on West Broadway between Grand and Canal Streets, MAMO Restaurant is a purveyor of affectionate Italian and Provençal dining experience.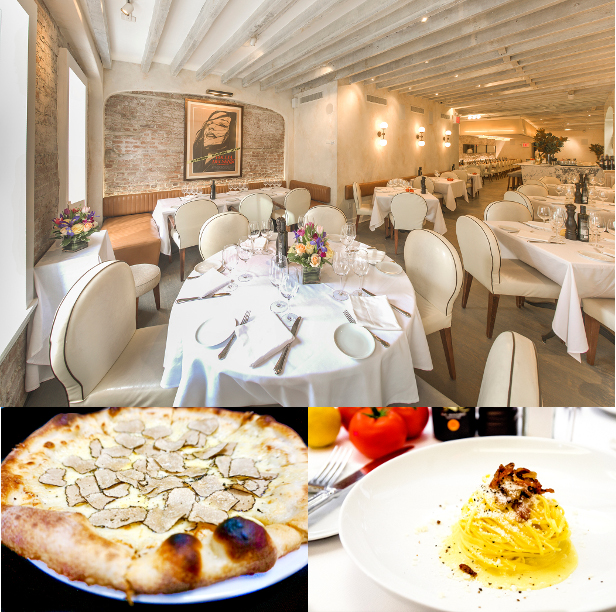 MAMO is bringing a long tradition of Italian hospitality and Provençal charm to New York City's SoHo neighborhood. MAMO, The New York outpost of Le Michelangelo, a 26-year-old staple located on the French Riviera, boasts new Executive Chef Salvatore Marcello, formerly of a number of high-profile European establishments, including the Rocco Forte hotels, the Richemond Hotel and il Vero at the Grand Hotel Kempinski in Geneva, Switzerland.
MAMO is the transatlantic sister to Cannes film festival go-to restaurant MAMO Le Michelangelo, a two decades old French Riviera staple and favorite among movie stars and socialites alike. MAMO, the younger SoHo sibling, is run by Italian restauranteur Mike "Mamo" Mammoliti (son of MAMO Le Michelangelo's Herve Mammoliti) and maintains the same authentic feel and dedication to Provençal flavors as its Antibes namesake. Just like MAMO Le Michelangelo, MAMO attracts a wide array of celebrities, including Joe Jonas, Sophie Turner, Rhianna, Magic Johnson, Alexander Wang, Diane Kruger, Samuel L. Jackson, Gigi Hadid, Beyonce and Jay Z.
MAMO offers diners traditional southern Italian/French cuisine in an intimate yet elegant setting. The bi-level restaurant includes a casual lounge on the ground floor and a formal dining room upstairs. Both spaces capture the Riviera's "sense of home" with original family photos and oversized vintage movie posters. The decor also incorporates classic New York-inspired touches such as exposed brick walls.
To complement the flavorful dishes, MAMO also boasts an impressive cocktail menu from which diners can enjoy specialty cocktails such as the MAMO Negroni, the MAMO Spritz and their one-of-a-kind Truffle Martini. In addition to the cocktail program, MAMO also has an extensive wine list of carefully selected French and Italian wines to complement the cuisine.
For more information, visit http://www.mamonyc.com/
Ever hear the expression "summer bodies are made in the winter?" Former Radio City Rockettes Katherine and Kimberly Corp will help you get the body you want this resolution season with their Pilates and barre workouts from PilatesOnFifthOnline.com.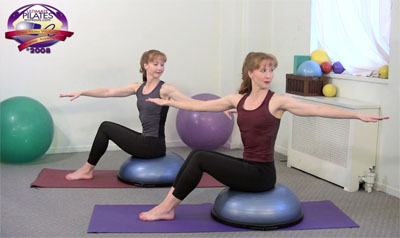 Over 700 workouts are available for you to do in the comfort of your home for only $12.99 a month. You'll have access to one of the best Pilates studios in NYC without having to step outside your front door.
Pilates on Fifth founders Katherine and Kimberly Corp help hundreds of New Yorkers a week reach their unique fitness goals. With PilatesOnFifthOnline.com, their expert instruction is now available to you, ready to stream on your laptop, TV or mobile device. Hundreds of workouts of varied levels, duration and intensity are at your fingertips, accessible anytime, anywhere. From pure Pilates workouts to barre workouts to workouts with small equipment such as bands and balls, beginners and Pilates aficionados alike are sure to find many workouts to help them get in shape.
To guide you through the hundreds of workouts available, Kimberly and Katherine have created workout plans such as "Amazing Arms in Eight Weeks," "Six Pack in Six Weeks," and "Twelve Week Total Body Tone-Up," so your weekly exercise schedule is designed for you. Beginners will enjoy the clear instruction on proper Pilates technique offered in the Pilates Technique Videos, while seasoned Pilates practitioners can benefit from boosts to their Pilates practice with new twists on old favorites with small equipment.
Workouts are as short as 10 minutes and as long as an hour, busy moms can sneak in a workout whenever they can grab a moment for themselves.
Access to PilatesOnFifthOnline.com's hundreds of workouts for only $12.99/month. Convenient and affordable, you're sure to find yourself stronger, longer and leaner as a result!
PLANETARIANS Plans to Feed 1.5B Extra People Without the Need to Grow More Crops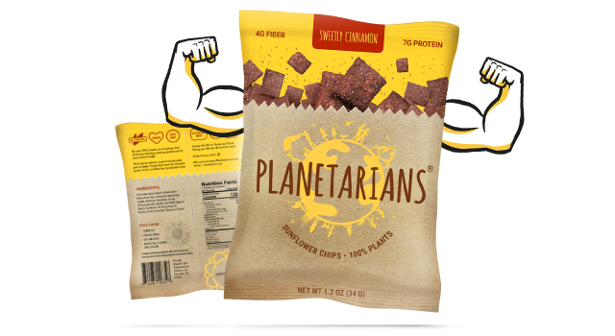 PLANETARIANS launches a new product line of Sunflower Chips made from ingredients, that used as animal feed today. PLANETARIANS Sunflower chips have more protein than meat, more fiber than an apple. PLANETARIANS chips reduce the footprint that animal agriculture causes on the planet. That means less land used, less green gas emissions, less water consumption.
"Animal agriculture wastes 93% of nutrients. Much of what we feed to animals is high-quality nutrients that can be eaten by humans instead," said Aleh Manchuliatnsau, PLANETARIANS Founder, and CEO. "We can feed 10x more people if we stop feeding animals and start processing plants directly."
"More and more people join the Vegan movement to support alternatives to animal products. We want to help them," said Anastasia Tkacheva, Chief Mixologist. "PLANETARIANS snacks contain a comparable amount of protein as animal products."
"For Generation Z snacking is a way of eating," said Debbi Wildrick, Metabrand's Chief Strategy Officer. "Healthy snacks growth outpaces overall food and beverage market, 5.1% CAGR."
PLANETARIANS chips are the first food product made from Sunflower meal as the primary ingredient. Sunflower Meal is a by-product left after oil extraction from seeds. Sunflower Meal contains 35% high-quality protein with all essential amino acids. Sunflower was never genetically modified (NON-GMO) and is Gluten Free.
"PLANETARIANS chips is a perfect way to feed kids and teach them how to eat healthy and care about the planet," said Lesa Mitchell, Managing Director, TechStars KC.
PLANETARIANS believes that by using 100% of plants, we are making meals wholesome, feeding a growing population and all around planet friendly. The company offers its products online, as well as through email orders for wholesalers at www.planetarians.com

WHAT'S FOR DINNER? Marley Spoon!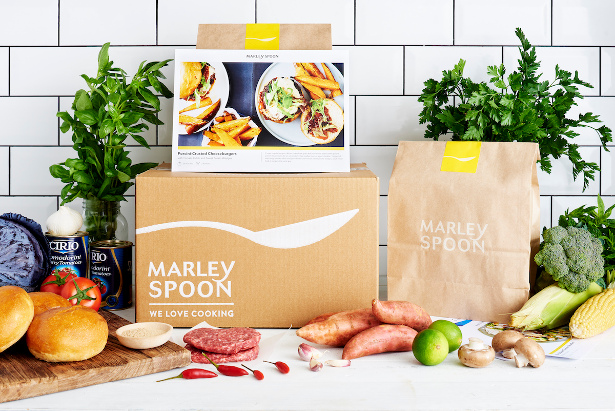 Delivering pre-portioned, top quality ingredients to cook up your choice of 12 simple recipes each week, Marley Spoon has the answer to the question asked in every household, "What's for dinner?".
Despite all the good intentions in the world for maintaining a healthier diet and fewer takeaways it's all too easy to find yourself rushing around trying to pull together a healthy dinner for the evening and then resorting to a box of Thai, so salty you're in fear of running the tap dry for the rest of the night!
Australia's leading meal-kit delivery service Marley Spoon take the hassle out of dinnertime, delivering everything you need for simple, healthy weeknight cooking so it is all ready and waiting for you when you get home.
Whether you need a steer to keep on track with a balanced diet or you simply need to take back some time for the things you really want to get done, Marley Spoon can help. Each week you get 12 delicious recipes to choose from, including vegetarian options, healthy choices and kid-friendly dishes. They source top quality seasonal produce and deliver it to your door, pre-portioned alongside easy-to-follow 6 step recipe cards. You can just grab the bag from the fridge. combine, cook and hey presto, dinner is on the table in less than 30 minutes!
Marley Spoon is a flexible subscription service, meaning customers can adjust their deliveries to fit around their lives, with boxes for 2 or 4 people. Portions start from $8.95, with free delivery available to NSW, VIC, QLD, ACT and Adelaide.
Click here to get $35 off your first Marley Spoon box.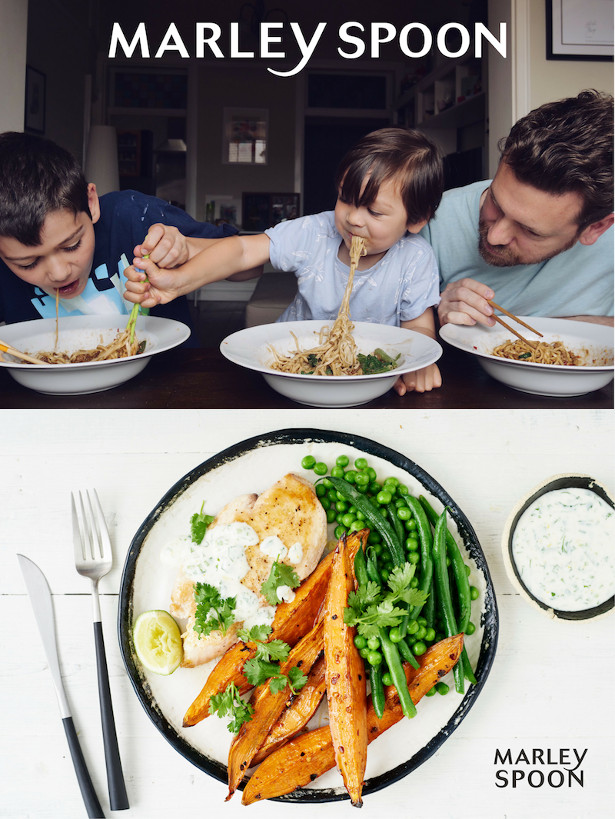 JORDANS CEREALS LAUNCHES NEW LOW SUGAR GRANOLA FOR SUGAR CONSCIOUS BRITS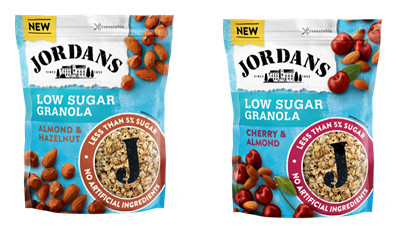 – The new recipes contain less than 5% sugar –
– The average Brit consumes double the recommended daily intake of added sugar1 –
– 75% of Brits are seeking healthier options in their food choices2 –
Jordans Cereals, Britain's number one granola brand3, is launching a new low-sugar cereal range that contains less than 5% sugar for health conscious Brits concerned with the levels of sugar in their food.
Research has revealed that the average Brit scoffs double the recommended daily intake of added sugar – amounting to a whopping 14 cubes a day1. However, a 2016 report from Diabetes UK stated that 75% of British adults wanted food manufacturers to reduce the amount of saturated fat, salt and added sugar in their products to make it easier for people to eat more healthily2. Now Jordans Cereals have created two new Low Sugar granolas, a venture which follows the announcement of Public Health England's guidelines on reducing the sugar content of certain food categories4.
According to research, Brits should consume no more than 5% of energy from added sugar which equates to about 30g or 7 sugar cubes1. Jordans Cereals' new granolas will help Brits better manage their daily sugar intake as, per 45g serving, they contain as little as 1.3g sugar in the Almond & Hazelnut variety and 2.2g in the Cherry & Almond.
Andrew Dale, Brand Manager at Jordans Cereals, says: 'We have been working hard to create new low sugar granola recipes that contain no artificial ingredients. Using chicory root fibre, the root fibre from a vegetable, we've created two new great tasting granolas with less than 5% sugar.'
Jordans Cereals' Low Sugar Cherry and Almond combines luscious dried cherries and crunchy almonds, with toasted wholegrain oat and barley clusters. The Almond & Hazelnut recipe mixes oats and grains with sliced and whole almonds, as well as roasted, chopped hazelnuts, which is definitely something to get nutty about!
Jordans Cereals wholesome Low Sugar Granolas are being rolled out across Waitrose, Sainsbury's, Morrisons, ASDA and Ocado, at an RRP of £3.99.
Healthy Holiday Hack: Double Your Leave in 2018

Secure more time off work next year and double your leave thanks to our bank holidays in 2018. Grab your diary as Health and Fitness Travel, the wellness holiday specialists has created some holiday ideas to inspire you. Sharing the secret to maximising your time off by doubling your annual leave; boost your health and fitness for the year ahead and get planning now so you have longer wellness holidays to look forward to.
Fast forward to May and pencil in the glorious shores of Portugal, for a rejuvenating spa holiday that will that retain the spring in your step and brighten your youthful glow. Make Easter the month to completely transform your health and well-being as you escape for a full body MOT in St Lucia. Better yet, fast forward to August the pinnacle of summertime, and plan a great wellness escape the whole family can enjoy amongst the snow-white sand of the Sardinian beaches. Or, end your year with your healthy mindset restored at a sanctuary of tranquillity in Bali. Whatever your wellness choice may be, this guide will ensure you have plenty of wellness holidays to keep you going in 2018.
cid:image001.jpg@01D362AD.F5AFA6B0
New Year: Cleansing Mental Detox for the New Year in Sri Lanka
Take 3 days off for a 10-day holiday
Book off: 27th-29th December
Bank holidays: December 25th, December 26th & January 1st
Your holiday: 23rd December-1st January
Where to go: Sri Lanka Santani Re-balancing Bliss
Start 2018 the healthy way and escape to the hidden hills of Sri Lanka for 10 purifying days of soul-lifting treatments for a transformative re-boot. Santani Wellness Resort and Spa offers a mental detox that will leave you with clarity of mind and the ability to focus to sustain greater mental, spiritual and physical well-being for the year ahead. Breathe in the fresh mountain air and enlighten your mind with rejuvenating outdoor yoga classes and dips in the blissful thermal salt water pools. This healthy nature holiday will help you reach a new level of consciousness for a happy and healthy New Year.
Health and Fitness Travel (0203 397 8891 healthandfitnesstravel.com) offers 7 nights at Santani from £2,546pp or £3,477 for single occupancy. Price includes accommodation, full-board, return flights and transfers.
Easter: Focus on Better Living with a Full Body MOT in St. Lucia
Take 8 days off for a 16-day holiday
Book off: 26th – 29th March and 3rd – 6th April
Bank holidays: 30th March, 2nd April
Your holiday: 24th March-8th April
Where to go: St Lucia: The BodyHoliday BodyScience
Ditch the chocolate this Easter; it's time to assess the body as you turn the art of living well into a science. Carry out a full body MOT at this leading St Lucian wellness resort designed to maximise well-being and improve health, using state-of-the-art technology and Ayurvedic principles. The BodyScience programme will have you fully informed on your physical abilities and progress including nutrient, hormone and stress levels, heart health and circulation to establish the best course to better living. Combine yoga with pranayama, meditation, a beautiful beach and healthy food for a truly transformative wellness experience.
Health and Fitness Travel (0203 397 8891 healthandfitnesstravel.com) offers 7 nights in The BodyHoliday St Lucia from £4,640pp (no single supplement). Price includes all-inclusive, a BodyScience programme, return flights and transfers.
Early May: Reach Your Ideal Healthy Weight in Turkey
Take 4 days off for a 9-day holiday
Book off: 8th-11th May
Bank Holiday: 7th May
Where to go: Turkey: Six Senses Kaplankaya Healthy Weight
Your Holiday: 5th May-13th May
Get your beach body ready in time for the summer with Six Senses Kaplankaya's healthy weight loss retreat. This programme stimulates a generally healthy lifestyle for weight loss that won't relapse any time soon. Enjoy a healthy balance between nutrition training, fitness regimes and spa treatments that will ease you out of bad unhealthy habits and encourage a balanced lifestyle, so you can continue to follow when you return home. With the help of caring professionals, you will be able to tailor-make your fitness plan by setting attainable health and fitness goals that are guaranteed to help you reach your ideal weight.
Health and Fitness Travel (0203 397 8891 healthandfitnesstravel.com) offers 7 nights with Six Sense Kaplankaya. Price includes breakfast, a weight loss programme, return flights and transfers.
Late May: Turn Back the Age Clock in Portugal
Take 5 days off for a 10-day holiday
Book off: 25th May and 29th May–1st June
Bank Holiday: 28th May
Where to go: Portugal: Palacio Estoril Preventative Health
Your Holiday: 25th May- 3rd June
Put a halt on the age clock and focus on preventative ageing with Palacio Estoril's Preventative Health retreat. Rebalance your energy levels with personalised nutrition, exercise, relaxation and sleep with the support of Dr Manual Pinto Coelho and his team of clinical specialists, who will divulge their secrets to retaining a youthful glow, at the world-renowned luxury Banyan Tree Spa. From Thai massages and Watsu sessions to Pilates reformer, yoga, Zumba and hydro-gymnastics, stay active and restore inner-balance. For a taste of liberating Portuguese culture, enjoy a day in Lisbon (only a 20-minute train ride away).
Health and Fitness Travel (0203 397 8891 healthandfitnesstravel.com) offers 7 nights with Palacio Estoril from £3,570pp or £3,990 for single occupancy. Price includes all-inclusive, the retreat programme, return flights and transfers.
August: Fun-Filled Family Fitness and Activities in Sardinia
Take 5 days off for a 10-day holiday
Book off: 24th and 28th- 31st August
Bank Holiday: 27th August
Where to go: Sardinia: Forte Village Fusion Fitness
Your Holiday: 24th August – 2nd September
Luxuriate in the glorious Sardinian shores this summer and bring the family along for a fun-filled fitness and sports holiday at this self-contained paradise. With its wealth of facilities, the resort is ideal for sports enthusiasts and wellness travellers. Adults can enjoy a bespoke Fusion Fitness programme offering a range of energising activities and treatments with a series of six thalassic pools to relax muscle and joints. Kids will enjoy their days participating in a wide-range of exhilarating activities from boxing and tennis to football and cycling. With its vast range of eight hotels, 21 restaurants and amenities; this healthy holiday offers something for every family.
Health and Fitness Travel (0203 397 8891 healthandfitnesstravel.com) offers 9 nights with Forte Village from £2,911pp or £4,231 for single occupancy. Price includes half board, Fitness Fusion™ programme, return flights and transfers.
December: Yogic Rejuvenation for the New Year in Bali
Take 4 days off for an 11-day holiday
Book off: 24th, 27th, 28th, 31st December
Bank Holidays: 25th December, 26th December, 1st January
Where to go: Bali: Svarga Loka Yoga
Your holiday: 22nd December- 1st January
Venture on a journey of self-discovery with some spiritual development for the pending New Year at Svarga Loka Resort. Immerse yourself in the healing power of nature as you enjoy morning walks and sunrise yoga along the Campuhan river to help release negative energy and restore vitality, positive energy and boost overall happiness. Experience peace of mind and inner serenity as you participate in meditation, mindfulness and various breathing exercises, guaranteed to soothe the soul. Further this relaxing experience by indulging in an aromatherapy or traditional Balinese massage executed by the healing hands of Svarga Loka's expert masseurs.
Health and Fitness Travel (0203 397 8891 healthandfitnesstravel.com) offers 10 nights with Svarga Loka from £4,399 or £5,279 for single occupancy. Price includes accommodation, full board, a yoga programme and transfers.
For advice, guidance and booking visit www.healthandfitnesstravel.com or call 0203 397 8891
"Tinker Dabble Doodle Try: Unlock the Power of the Unfocused Mind" (Ballantine Books, 2017) by Srini Pillay, M.D. has been named one of Coastal Living'sbest books for the beach this summer, one of ten must read books that promise to give your career a boost and one of ten life-hacking books that willpower your way to more creativity. Written by brain and psychiatry expert and executive coach to Fortune 500 companies, the book will teach youhow to preserve brain power by building simple exercises into your day. Whether in the boardroom, living room or classroom, the book describes such techniques as positive constructive daydreaming, psychological halloweenism, and simple tips on how to nap and walk. The book has been called "brilliant" and "deeply researched" and Pillay's writing style has been called "effortless." Grab a copy of the book and take your work and social life to the next level by learning how less can in fact be more.
Many youngsters get bullied at school, in neighborhoods, and on sports teams.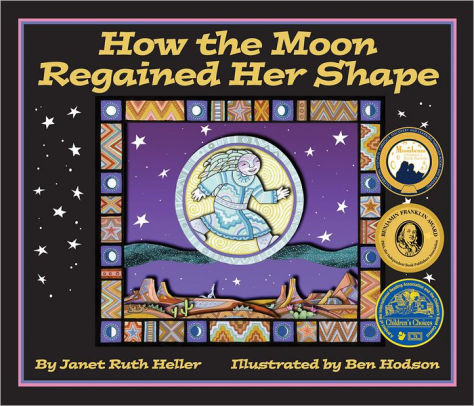 Here's an award-winning book to help children, families, schools, teams, scout troops, etc. cope with bullying. How the Moon Regained Her Shape by Janet Ruth Heller (Arbordale, 4th edition 2016) is a picture book about bullying influenced by Native American legends. This book is appropriate for children ages 2 to 10. The story explains why the moon changes shape and helps children deal with bullies. The link to the e-book for reviewers is http://www.arbordalepublishing.com/eBooks/reader/book/index.php? The sun insults the moon, and the moon feels so badly hurt that she shrinks and leaves the sky. The moon turns to her comet friend and her many friends on earth to comfort her. Her friends include rabbits and Native Americans. Then she regains her full shape, happiness, and self-esteem, and she returns to her orbit. An educational appendix gives advice about bullying, scientific information about the moon, and ideas for related activities for children. Illustrator Ben Hodson won a Benjamin Franklin Award for this book?s artwork in 2007. How the Moon Regained Her Shape also won a Book Sense Pick (2006), a Children?s Choices award (2007), and a Gold Medal in the Moonbeam Children?s Book Awards (2007). The book was also a finalist for the Oregon Reading Association?s 2009 Patricia Gallagher Picture Book Award.
This book is available in hardcover, paperback, Spanish paperback, e-book, Spanish e-book, and iPad app. The hardback book is $15.95; the paperback is $9.95, the Spanish paperback is $9.95; the e-book is $6.95, and the Spanish e-book is $6.95. The website for ordering How the Moon Regained Her Shape is http://www.arbordalepublishing.com/bookpage.php?id=Moon .. You can also order it from Amazon at https://www.amazon.com/How-Moon-Regained-Her-Shape/dp/1607187043 or from Barnes and Noble at https://www.barnesandnoble.com/w/how-the-moon-regained-her-shape-janet-ruth-heller/1102587577?ean=9781607187042
For weekend warriors — It's that time of the year when people will be starting those New Year resolutions – diet, working out, running, cycling, promoting better health… — The obesity epidemic and war on sugary drinks, like the one in New York, has influenced drink manufacturers to look for the next best alternative to adapt to shifting consumer tastes and trending health concerns.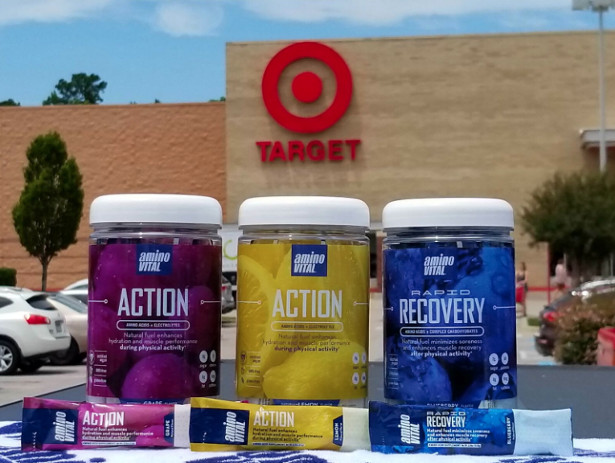 AMINO ACIDS:
One of the things that's beginning to trend right now in the U.S., especially when it comes to health, fitness, endurance, athletic performance, hydration, diet, reducing body fat while maintaining weight loss and increasing mental focus — is the consumption of amino acids, which are the building blocks of protein in its purest form. It seems more and more athletes and gym rats have been using the phrase, "I need my aminos."
Just about every hospital or clinic you walk into has life-saving IV feeding solutions that are made with amino acids. Amino acids are also used in infant formulas, prescription medications, and other specialty medical solutions….
DRINK:
There has battle against obesity, the soda bans, the changing consumer tastes waging war on sugar, artificial flavors, artificial ingredients… and the movement toward the sugarless, gluten-free, more natural plant-based lifestyle.
So, many athletes are turning to a plant-based amino acid electrolyte sport drink and giving up on Gatorade, Powerade and others — moving away from them due to its sugar and artificial this-and-that content.
Due to the increasing demand on this amino acid trend, Target stores started stocking an Amino Vital amino acid nutrition drink several months ago.
DRINKING AMINO ACIDS:
Top athletes and their trainers here in the U.S. have recently discovered their effectiveness and have been using amino acids in liquid/sports drink form to give them a performance and recovery edge. The amino acid nutrition drink the PGA uses is called Amino Vital. Why the PGA?
Golf requires power, strength, accuracy, strategy and focus. Pro golfers are endurance athletes that must maintain peak concentration for 4 to 5 hours which is both mentally and physically draining. Fatigue sets in slowly and by the time you realize it you may not have the time or the ability to recover.
Pro athletes, triathletes, marathon runners and Japan's Olympic teams have seen the energy producing effects of the plant-based supplements, and the liquid amino acids is now the official sports drink of the 2020 Olympic Games in Tokyo. It's traditionally been difficult for consumers to find it in the U.S. until Target started stocking it to meet the demands of the amino acid trend.
AMINO ACID BACKGROUND:
Amino acids are the "building blocks" of protein
They make up 20% of our bodies
Out of 22 amino acids, 9 are essential – meaning your body can't produce them by itself so if you don't eat them, you don't get them
Amino acids are critical for muscle, brain and blood functions
Amino acids are protein in its purest form. They're found in high protein foods
lean meat, poultry, seafood, eggs and dairy
In plants: leafy greens, sunflower, sesame and hemp seeds, avocados, figs, raisins, tofu, quinoa, beans and nuts
ATHLETES and LIQUID AMINO ACIDS:
Eating amino acid-rich solid foods takes hours of digestion before proteins reach the bloodstream
o Liquids increase bioavailability/absorption reaching the blood stream and muscles faster, with less waste; your body doesn't use energy to digest them
They need to stay hydrated
They need "energy on demand"
They need endurance, mental focus, quick muscle recovery
They want a more health conscious all-natural, nutritional, gluten free, non-GMO plant-based alternative
o They don't want the jolt, jitters and crash from popular U.S. energy and sports drinks filled with sugar, caffeine, artificial flavors, sweeteners, preservatives and calories
Some think the Asian/Japanese science is "kinda cool" (science details below and in fact sheets)
o Burst of energy and endurance
o Focus and less physical and mental fatigue
o Recovery and reduced soreness
o muscle-to-fat ratio; increasing resistance to injuries; strengthened immune system
HEALTH SCIENCE BACKGROUND:
Burst of Energy -Thirty minutes after consuming these amino acid sports supplements, you experience a sense of increased energy. That's because the branched-chain amino acids (leucine, isoleucine and valine) contained in these supplements begin reaching muscle tissue now after having traveled through your stomach, intestines and bloodstream. Once supplied with this additional source of energy, your muscles communicate a sense of readiness that most athletes experience as "energizing."
Focus – Branched-chain-amino acids block excess production of the potent brain neurotransmitter serotonin (which can make you feel drowsy and unfocused) during workouts. The fewer branched-chain amino acids you have in your body, the more serotonin you make, resulting in fatigue, which is your brain's way of telling you to slow down and take it easy. Adequate supplies of branched-chain amino acids delay the onset of central fatigue so you stay energized and focused longer. The more fatigued you are, the more likely you are to hurt yourself.
Decrease Soreness – These amino acid sports supplements make you feel less stiff and sore so you recover more quickly in the days and hours that follow a work out. This is in part the result of the amino acid, arginine, which removes the toxins that accumulate during muscle exertion and in part thanks to your muscles having a plentiful supply of branched-chain amino acids available to begin repairing and restoring your muscles immediately.
Long term results – Studies have shown that sustained consumption of these amino acid sports supplements as part of an exercise or sports program contributes to improving your muscle-to-fat ratio, increasing your resistance to injuries and even strengthening your immune system.
SOURCES / EXPERTS:
I can set you up with:
Top PGA Trainer — expert golf-specific fitness and biomechanics coach to PGA Tour Players, including Dustin Johnson
A 48-year old mom who competes in 100-mile marathons and finishing in under 24 hours (that's like running 4 NYC marathons back-to-back without stopping, although she runs the 100 miles on trails that take her through snow, mud, and through 100+ degree desert terrain.) She swears by the effectiveness of ingesting the amino acids.
She is the USA Track and Field Masters Ultra Runner of the Year (Mountain Division). The personal trainer, running coach, nutritionist and ultra-athlete has run 70 Ultra marathons. As one of California's most prominent and decorated endurance athletes, she is an expert on endurance races, as well as an expert on mental and physical stamina needed to survive and finish 100 mile races.
An LPGA golfer who really notices the difference amino acids make
Top executives at Ajinomoto who produce amino acids – and hold a 60% share in the global amino acid market
Nutritionists/scientists who work with Ajinomoto, the NBA and the MLB
G.M. Collin Marine Collagen Revitalizing Cream utilizes the latest advances in marine science to deliver an optimum dose of marine collagen and oligo elements such as coral seaweed, which both visibly smooth the appearance of fine lines and wrinkles while energizing the skin. The addition of marine algae introduces an inexhaustible source of youth provoking nutrients, which is essential for skin revitalization. $92, GMCollin.com for local retailers of Skin1.com for online retail
MORE FITNESS. MORE FESTIVAL. MORE FUN.
Virgin Sport adds three major running events to the 2018 sporting calendar
Virgin Sport pledges its very own fitness resolution for 2018…a celebration of movement that encourages people of all backgrounds to move together, to give sport a try and to have a blast while doing so.
These are runs like no other, with a buzzing route including bands and DJs at every mile, roaring crowds, and community spirit at every turn to carry participants to the finish line. Once past the finish line, runners and supporters can celebrate with locally sourced food and drink, music, culture, and give some free fitness classes a go!
"We've had great fun and fantastic feedback from our launch events in 2017. There have been so many great moments, from runners achieving their PBs, to those who've completed their first Half Marathon. We are incredibly excited to announce partnerships across our 2018 Series with ASICS, our official sportswear presenting partner, and Cancer Research UK, our lead charity partner. We can't wait to take these events to the next level in the year to come." – Jessica Frey, Virgin Sport General Manager
ONE OF THE UK'S LARGEST CELEBRATIONS OF FITNESS!
The Virgin Sport running season kicks off with the Hackney Festival of Fitness and Half Marathon, presented by ASICS, on Sunday 20th May 2018. It will see over 30,000 runners, supporters and spectators taking to the streets of Hackney for the 13.1 mile route.
"We are delighted to welcome the Virgin Sport Hackney Festival of Fitness and Half Marathon back to the borough again. The event is really made by the thousands of Hackney residents who take to the streets to cheer on the runners – they really spurred me on when I ran my first half marathon this year. I'm looking forward to running again in 2018 and hopefully shaving a few minutes off my time! It's always a real highlight in our calendar and a great event to get involved in." – Philip Glanville, Mayor of Hackney
The iconic British 10K, presented by ASICS, returns to the streets of Westminster on Sunday 15th July 2018. It is the ultimate tour of Central London, where runners pass by landmarks including Trafalgar Square, the Embankment, Big Ben and more.
This headline running event will include a British street party on the move, with music at every kilometre encouraging runners to pound the streets to the beat.
"I decided at the first kilometre to really go for it. I love running in London and the route was great fun." – Scott Overall, fastest male finisher in 2017
"I really wanted to test myself. The support from the crowds was amazing; I've never known anything like it!" – Gemma Steel, fastest female finisher in 2017
On Sunday 7th October 2018 the charming streets of Oxford will come alive with the Oxford Half Marathon, presented by ASICS.
"We are delighted that the Virgin Sport event was so successful in 2017, with a record number of participants taking part. It was a lively and entertaining event which created a wonderful atmosphere for all those involved. We are looking forward to seeing the event return in 2018." – Councillor Dee Sinclair, Board Member for Culture and Communities, Oxford City Council
Virgin Sport is excited to announce ASICS as their sportswear presenting partner across its 3 UK events in 2018, and is encouraging runners to check out the latest in clothing and shoes at their new Regent Street store or online.
"ASICS is proud to continue as the official sportswear presenting partner across the Virgin Sport UK Series. These are key events in the running calendar for entrants of all levels from near and far, and we are looking forward to supporting them on their personal journeys to race day." – Cathy McGinnis, Marketing Manager UK and Ireland at ASICS
Virgin Sport sees charities as key partners—in 2017 over 500 charities used Virgin Sport events to raise money for good causes. Virgin Sport is announcing Cancer Research UK as its Lead Charity Partner across their three 2018 events, and are encouraging anyone thinking about running to also raise money for a cause.
"We are delighted to be announced as the Official Lead Charity of the Virgin Sport UK Series. This exciting new partnership will help us fund our amazing researchers' work towards a day when all cancers are cured. We've already reached a point where 2 in 4 patients now survive cancer, but we can't stop there. Our ambition is to accelerate progress and see 3 in 4 patients surviving cancer by 2034. Incredible partnerships like this make sure we are in the best position to ensure we're ready and equipped to take on cancer: every step, every mile, every pound will help us beat cancer sooner." – Selena Colmer, Senior Sports Team Manager at Cancer Research UK
Hackney Half Marathon and British 10k Early Bird prices are now available at www.virginsport.com/events along with pre-registration for the Oxford Half Marathon.
Virgin Sport Hackney Festival of Fitness & Half Marathon, presented by ASICS Sunday 20th May 2018
Virgin Sport Westminster The British 10k, presented by ASICS Sunday 15th July 2018
Virgin Sport Oxford Half Marathon, presented by ASICS Sunday 7th October 2018
VIRGIN SPORT 2018 TICKET INFO & PRICING:
• HACKNEY HALF – £45 (Early Bird Price – limited availability) Includes entry to the Hackney Half, free race photos, an ASICS finishers' t-shirt, and tote bag.
• HACKNEY HALF PLUS PERKS – £89 Includes entry to the Hackney Half, free race photos, an ASICS finishers' t-shirt, and tote bag. Plus, posh loos, private baggage check, and race day hospitality.
• HACKNEY FESTIVAL OF FITNESS – FREE to attend Includes live entertainment, music, activities, a variety of fitness sessions, and chill-out zones.
• WESTMINSTER, BRITISH 10K – £44 (Early Bird Price – limited availability) Includes entry to the British 10K, free race photos, an ASICS finishers' t-shirt, and tote bag.
• OXFORD HALF – £40 (Early Bird Price – limited availability) Includes entry to the Oxford Half, free race photos, an ASICS finishers' t-shirt, and tote bag.
uk.virginsport.com
NEW Rosa Kids Pendants
Now even the littlest members of the family can get in on the 'industrial-chic' action with the first ever children's collection from the British lighting company, Urban Cottage Industries.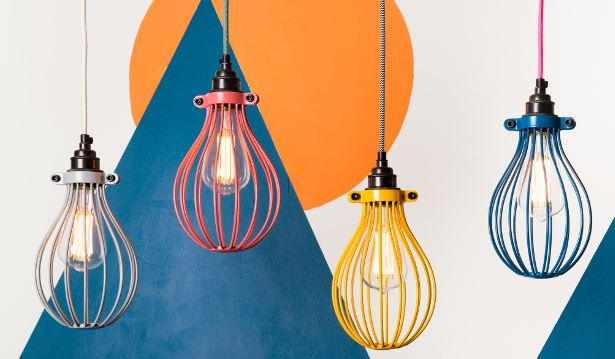 The new Rosa Kids range offers a modern twist on their ever popular Balloon Cage Pendant lights, with four new stunning colour combinations to choose from: Petrol Blue with Fuschia Pink Fabric Lighting Cable, Mustard with Black and White Fabric Lighting Cable, Pink with Sage Green Fabric Lighting Cable or Grey with Cream Fabric Lighting Cable.
These versatile lights are ideal for creating an eye-catching focus point to any nursery or bedroom. Hang straight from the ceiling, or pair with a ceiling hook to really showcase the coloured cable to full e ect.
Children's Balloon Cage Pendants, from £96 incl. VAT and next day delivery. Available pre-assembled with Pear LED-Filament Bulb from £113.40 but also compatible with Short Tube LED-Filament Bulb (from £15.60), Oval Spiral Filament Bulb (from £19.20) or Classic Edison Filament Bulb (from £15).
Available from www.urbancottageindustries.com
Most will resolve to join a gym this New Year but, there's one member of the household being overlooked when it comes to resolving to move more and eat better. Currently over 40% of the nation's dog population is overweight or obese and their lives could be cut short by up to two years.
To help get Aussie dogs back in-shape and off to the right start in 2018, Black Hawk is supporting passionate dog owners to make a New Year's Resolution for their dogs ahead of the annual January slim-down.
Black Hawk has launched a simple effective new tool as part of its Real Food Movement, designed to help owners see how healthy their pet really is. The tool helps pet parents to see dogs in a whole new light and uses dog's age, weight and breed and then compares it to the healthy average wight before transforming t he data into a human form.
Calling all pirates and princesses!
Plan the perfect themed party with a little help from the event experts, Dazzle & Fizz and their online shop, where you can search by theme or colour.
Famous for creating show-stopping party experiences for the rich and famous, with their own in-house theatre company and top-class designers and stylists Dazzle & Fizz sprinkle some of their own party planning magic, with their stunning collection. From their amazing 'Party-in-a-Box' which contains everything you need delivered straight to your door, from tableware, reusable cotton party bags and chic party invites – through to creating your own look with separate items, everything has been carefully curated by their stylists, giving you a sprinkle of party planner magic.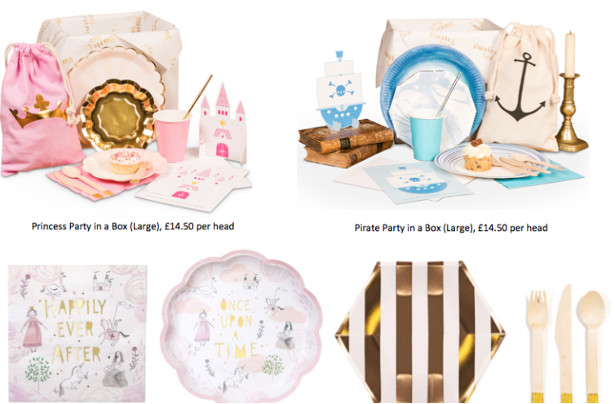 Garmin® introduces the Forerunner 645 Music –
a GPS running watch with integrated music and Garmin Pay contactless payments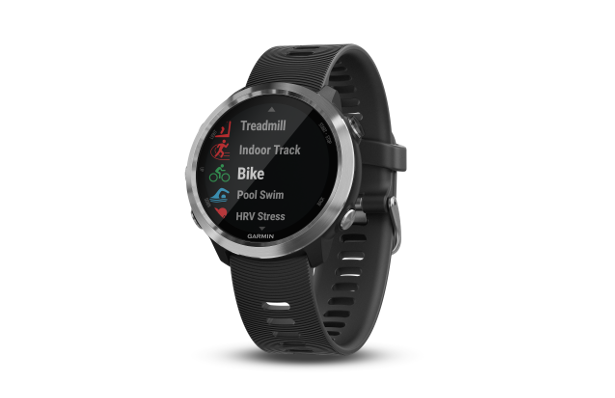 SYDNEY, Australia – 9th January 2018, Garmin Australia today announced the Forerunner® 645 Music, a GPS running watch with integrated music that gives athletes the freedom to enjoy their favorite tunes on a run or during a workout without having to take a phone along. Additionally, when in need of a bottle of water or a quick bite to eat, Garmin Pay™ contactless payment solution1 lets users pay for purchases with their watch and keep on moving.
Whether out for a run with friends or gearing up for race day, the Forerunner 645 Music makes it easier for runners to get the data they need. In addition to 24/7 heart rate monitoring2, it includes advanced running dynamics3, performance monitoring tools, connected features and thousands of ways to customise with free watch faces, widgets, data fields and apps through the Garmin Connect IQ™ store. With the introduction of the Forerunner 645 Music, the sporty style of the Forerunner line is getting a sophisticated makeover; the metal bezel, chemically strengthened glass and interchangeable bands make it easy to wear all day, every day.
"Listening to music helps most of us keep our momentum going during those long or particularly difficult runs," said Adam Howarth, General Manager Garmin Australasia. "Now, with the addition of integrated music and Garmin Pay, the Forerunner 645 Music will help give athletes the independence they've been looking for while still providing them with the quality and accuracy of our other running products that they have come to rely on."
Featuring similar high-end fitness, wellness and smart connectivity features as on previous Forerunner devices, the Forerunner 645 Music gives users an extra pep in their step with on-device music storage, up to 500 songs. Download offline playlists4 from select music streaming services, including iheartradio and more, or transfer music from a computer directly to the watch. Once the playlist is loaded, pair the Forerunner 645 Music with a set of compatible Bluetooth® headphones (sold separately) and go.
Garmin Pay, a contactless payment solution, means athletes can leave their cash and credit cards at home and still stop for a bite to eat along their route. Utilising their Garmin Pay wallet, users have the same rewards and benefits of the physical cards, with the convenience of having them right on the wrist for contactless payment.
Athletes can better prepare for a race or training cycle with the help of training features provided by Firstbeat. Training status automatically evaluates previous exercise and fitness levels to let athletes know if they are training productively, peaking or overreaching. Measuring exercise volume from the last seven days, training load helps users determine if they are training in the right zone and whether their sessions are too easy or hard. Additionally, the anaerobic training effect metric will tell athletes how their hard work and training is improving their ability to push the limits.
The Forerunner 645 Music allows athletes to go even further with their running data. Clipping the Running Dynamics Pod to the waistband allows users to see all six running dynamics, including cadence, ground contact time, stride length and more on their watch without the need for a chest strap. Built-in GPS and GLONASS let athletes track how far, how fast and where they run – no phone connection required. Go for a ride, swim, walk and more to take advantage of even more features available on the Forerunner 645 Music. Furthermore, users can view and follow downloaded courses on their wrist, race a previous activity and train with simple intervals or follow complex workouts. In the pool, the Forerunner 645 Music will track distance, pace, stroke, personal records and more.
With an array of connected features, the Forerunner 645 Music lets users stay in touch with the rest of the world, even while on the move. When paired with a compatible smartphone, it automatically uploads to Garmin Connect™, an online fitness community where users can track workouts, sleep patterns, join online challenges to compete against friends and earn virtual badges. Directly from the wrist, users will be able to receive and respond to text messages5, invite friends to follow their runs in real time with LiveTrack, and view social media updates, emails and more.
Easily customisable through the Connect IQ store, Forerunner 645 Music users can download free data fields, watch faces, widgets and apps including UBER ETA, and more.
The Forerunner 645 Music features up to 7 days of battery life in smartwatch mode and up to 5 hours in GPS mode with music. Weighing roughly 42 grams, this is the first Forerunner to feature a stainless-steel metal bezel and always-on Garmin Chroma Display™ that is easy to read — even in direct sunlight — and is housed under chemically strengthened glass. It is available with a black or cerise band and has a recommended retail price of AU$599.00.
The Forerunner 645 and Forerunner 645 Music are the latest innovations from the ever-expanding Garmin fitness segment that develops technologies to enhance and promote healthy and active lifestyles. Whether users are runners, cyclists, swimmers, multi-sport athletes, or simply looking to stay active throughout the day, there is a product that can help them reach their health and fitness goals.
For decades, Garmin has pioneered new GPS navigation and wireless devices and applications that are designed for people who live an active lifestyle. Garmin serves five primary business units, including automotive, aviation, fitness, marine, and outdoor recreation. For more information, visit http://www.garmin.com.au, and facebook.com/garminAU/.
How would you like to return from practice and have the best massage
ever?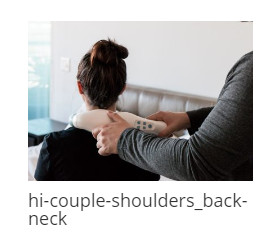 What if you also could relax your female partner and give her multiple
orgasms – in just minutes, leaving her desiring you – in just minutes?
Both are now possible.
After eight years of testing with over 2,600 women, Dr. Steve McGough
and his team at Women and Couples Wellness are releasing the hi®
massager – a radical advance in women, and men's sexual health.
This massager uses a patented method of vibration and pulse to stimulate
every nerve known to be tied to orgasm all at the same time. It's been
endorsed many leading sexologists, doctors, the Institute for Advanced
Study of Human Sexuality, the American College of Sexologists, and every
woman who helped refine the product.
How well does it work? Let's put it this way, the record is twelve
orgasms in twenty minutes.
Now you can finally get your own hi massager and revolutionize your
bedroom – and get a great massage after rugby.
If you act soon, we're offering a special discount price, not available
to the public, for InTouchRugby.com visitors At this price, so you'll
never get a hi® cheaper than now.
Don't miss your chance to take your bedroom to a whole new level. Get
your hi®, at your special discount price, today.
PLUS hi® includes a bonus Valentine's package that prepares you for the
most amazing Valentine's Date Ever.
____________________________
The "secret perk" link is:
https://www.indiegogo.com/projects/2241088/x/14622736?secret_perk_token=1caae8ec
.50cal coffee company.
Here at .50cal coffee company we are aiming to do things a little differently and utilise the amazing coffee brand I have created not only for the full on rich flavour it provides in the home, but also for the benefits it gives you when competing in sports as a pre workout.
As a UK Military veteran, hence the name .50cal, and semi professional MMA fighter I fully understand the need for hydration that the body requires during any long physical activity and that the boost a pre work out supplement can give is incredible. I also appreciate that the world of pre workout is a mine field.
That is why I have chosen to use nothing, but the finest fresh Arabica coffee beans. This not only gives the best flavours and next to no bitterness it means that the caffeine shakes one would associate with the instant blends (made from Robusta coffee beans) is almost non existent a huge benefit when playing a high concentration sport such as Rugby.
Fresh coffee also has huge health benefits such as, help to burn fat, make you smarter, improve physical performance, provide you with essential nutrients, lower the risk of type two diabetes and so many more.
The fact that coffee is such a popular beverage, in the UK alone we consume some 55 million cups a day means that this is also great leverage to encourage those who are not into sports and fitness to get into sports and fitness and feel the benefits it gives.
We are a new company, only trading for the last six months, after a year of set up, but we are already becoming recognised as the "champagne of the coffee world" and are truly setting standards for others to aspire to.
To finish off we are no longer just an ecommerce business as we now have the capabilities to cater for events, such as the Special Forces event on the welsh Mountain – Pen y fan which is run by Avalanche events and called The winter Fan Dance event, which saw over 400 people brave the cold temperatures and snow carrying large amounts of weight, just as the members of the UK special forces would. Most Athletes used us as not only a pre workout at the start, but as a welcomed warmer and recovery drink at the end.
You can find more information on our website: www.50calcoffecompany.com
ABOUT THE WHOLE LIFE CHALLENGE

The Whole Life Challenge (WLC) is a 6-week, global online health and fitness game that people play in order to make long term, sustainable changes to their overall health and well-being. During the Challenge, players take action each day in each of the WLC's 7 Daily Habits. They sign-in via the web site or app to record their daily score, track their progress in leaderboards, and support their teammates in the communication feed.
The program offers participants extensive online support, daily accountability, and a friendly, community-driven atmosphere that's generated a strong underground following since 2011. Since its inception, over 150,000 players have participated in the Challenge.
If you are shopping for someone who is just getting started on their fitness and healthy lifestyle path or the seasoned athlete looking for a different challenge, The Whole Life Challenge offers both. WLC Gift Certificates are $39.00 and are available online at https://game.wholelifechallenge.com/gifts/new
For the WLC podcast and blog, more information, or to register for a 2018 Whole Life Challenge, please visit www.wholelifechallenge.com or join us on Facebook and Instagram @wholelifechallenge and Twitter @wholelife or search #wholelifechallenge.
Don't get blue this Monday, get away from it all…
Holiday companies use Blue Monday for marketing – We show how to turn the tables and make it sunny for you and for your wallet
Blue Monday is the third Monday in the first month of the year, falling this year on 15 January… It is claimed by some to be the most depressing day of the year. The term was coined by Cardiff University lecturer, Dr Cliff Arnall, in 2005, when he "scientifically calculated" a formula for a press release for Sky Travel. [1]
Why depressing? Well, it's cold, we've had a nice few days off over Christmas but we haven't been paid yet and the credit card bills are starting to come in now. Our New Year resolutions are already failing… What can we do? How about getting away from it all or at least thinking about a future holiday?
Holiday companies will clamour to use this "special" day once again to boost their "deals". So, we share 15 top tips from some expert money bloggers! They look at turning the tables and playing the travel companies at their own game, so you can save money when you book your trip away.
Rights
1) Helen Dewdney, The Complaining Cow consumer rights expert and author, says "You have numerous consumer rights to cover you when booking your holiday and for when you are on holiday. [2] Be aware of them when booking. For example, if you feel that you have made a purchasing decision that you wouldn't have made had you been given accurate information (such as a misleading price) you may be able to claim a refund under the Consumer Protection from Unfair Trading Regulations 2008".[3] There is also the Package Travel, Package Holidays and Package Tour Regulations 1992[4] of which you should be aware. These give you lots of rights regarding any changes that the company may make, amongst other things!"
Dates and shopping around
2) The Money Whisperer, Emma Maslin says "If you are looking for popular times e.g. school holidays for package holidays, it maybe best to book ahead but if you can be more flexible, wait until closer to the date for the best last-minute deals. We're going to the same island we went to last year but booked ahead this time. We booked just 7 days before last year and it was over £200 cheaper per person. This year, it might not be a last minute option – that's the risk you take. But if you are flexible and can go elsewhere or fly a different day to save money, then it pays to look around."
3) Fiona Hawkes from Savvy in Somerset has found that booking accommodation and flights separately has always been cheaper than a package. She also advises looking round at all the various websites that do this for you, as some will also offer free cancellation or low cost cancellation cover for accommodation.
4) "Haggle!" implores blogger Emma Drew. "We have haggled between Disney and Virgin Holidays for a cruise. Virgin Holidays were selling it for more than Disney, so we went armed with the info and got them to match Disney and throw some on board credit in! Add that to shopping around for flights with sites like SkySkanner where you can find flights cheaper than going direct."
Discounts
5) "Try it on!" Catherine Morgan Financial Money Coach cheekily encourages. "Say you are on your honeymoon or it's a wedding anniversary, sometimes it works! Be a bit savvy too. We saved a mint last year when we booked a TUI week away to Kos. We contacted the hotel directly and paid them £100 and got an upgrade with a swim up room. Thomson wanted to charge us £700 extra for the same!"
6) Mrs Mummy Penny, Lynn James, suggests thinking of your friends and family who work for a travel company or hotel. Maybe they have a friends and family offer code they can give you? One of her friends is a concierge at Aria in Las Vegas and can always find her a deal. Often it makes it cheaper than package deals.
7) "Use cashback!" exclaims Emma Bradley of Mums Savvy Savings "Look for discount codes and then use sites like Topcashback which will give you money straight back into your account too. I saved about £150 from doing this last year."
Thinking ahead
8) Faith Archer from Much More with Less cuts food costs while away by booking somewhere to stay with self-catering facilities. "Even the odd breakfast in your room or packed lunch can save cash compared to eating out for every meal!", she says.
9) Andy Webb from Be Clever With Your Cash advises booking car hire far in advance for the lowest prices "AND make sure the car is big enough! It will only cost a few quid more to get a bigger car when booking, but can be hundreds if you have to upgrade at the check-in desk! Shop around for the car hire, looking direct as well various comparison sites. Plus, if the excess waiver isn't included don't buy it from the car rental company. You can get policies for a few quid elsewhere that'll cover you for damage to the car. Make sure you are comparing like for like inclusive totals."
10) Buy your travel insurance the day you buy your holiday in case you need it before you go! "But also think about how you are going to buy it. Shop around as it will nearly always be cheaper than the one you get offered with a package. And look at all the group (e.g. group, couple, family) options however your group is made up" says William Pointing from Great Deals Made Easy.
Alternatives to the usual booking routes
11) Hollie Gregersen from ThriftyMum recommends house sitting or pet sitting! "There are a number of websites that provide details of homes you can stay at providing affordable options for holidays in the UK and abroad, including house swaps".
Getting there
12) Pete Chatfield from Household Money Saving suggests taking a coach if travelling in Europe and saving a fortune.
13) A Thrifty Fox blogger Emily considers stopover flights; if flying long haul you could save hundreds by planning a break in your journey (tie in with meals if it makes it more bearable!)
14) Joseph Seager of A Thrifty Chap tries to be flexible when booking. Midweek is nearly always cheaper than a weekend. So are less sociable hour flight times. You can save by flying from other airports too, but make sure to factor in different travel to airport/parking/stay costs for your final comparison.
Everytime you search!
15) "Above all, if you go back to a website, clear your cookies first. The travel website will put that price up if it knows you've looked at that holiday before!" say all the experts!
Achievable goals with Marley Spoon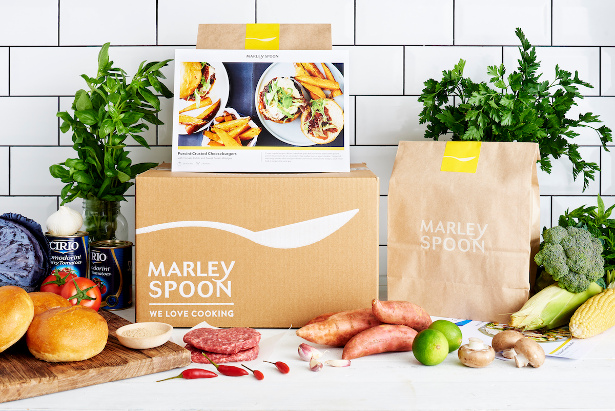 Despite all the good intentions in the world for 'slow living', a healthier diet, fewer takeaways it's all too easy to find yourself rushing around trying to pull together a healthy dinner for the evening and then resorting to a box of Thai, so salty you keep a water bottle by your side for the rest of the evening!
Leading meal-kit delivery service Marley Spoon take the hassle out of dinnertime, delivering everything you need for simple, healthy weeknight cooking so it is all ready and waiting for you when you get home.
Whether you need a steer to keep on track with a balanced diet or you simply need to take back some time for the things you really want to get done, Marley Spoon can help.
Each week you get 12 delicious recipes to choose from, including vegetarian options, healthy choices and kid-friendly dishes. They source top quality seasonal produce and deliver it to your door, pre-portioned alongside easy-to-follow 6 step recipe cards. You can just grab the bag from the fridge. combine, cook and hey presto, dinner is on the table in less than 30 minutes!
Culinary Director, Evan Murphy says, "More often than not the hassle of home-cooking isn't the cooking itself but the legwork you have to do beforehand. Trying to find suitable recipes, figuring out the most economical way to get all the ingredients, then there's the actual task of making it round the supermarket sticking to your shopping list – it all screams effort!"
"At Marley Spoon we really valu e the benefits of home-cooking, from knowing exactly what is on your plate to the fun you can have together in the kitchen. That's why we want to make it accessible and appeal to everyone – by doing the legwork for you and offering simple but delicious, healthy recipes."
Marley Spoon is a flexible subscription service, meaning customers can adjust their deliveries to fit around their lives, with boxes for 2 or 4 people. Portions start from $8.95, with free delivery available to NSW, VIC, QLD, ACT and Adelaide.
We are also available around the world in the USA, Netherlands, Germany and Austria.
For hassle-free weeknight cooking sign up to Marley Spoon and receive $35 off your first order with code at http://bit.ly/ITR35 for Australian viewers to use to get an introductory offer
Visit marleyspoon.com.au for more information.
Facebook: @marleyspoon.com.au
Instagram: @marleyspoonau
Hashtag: #eatmarleyspoon
naturalenyc.com
Natural E's Body Scrub Soap for men is packed with exfoliating bamboo and walnut powders to smooth rough skin.
This men's soap cleanses and moisturizes with organic coconut and palm oils.
It's naturally scented with the grounding and refreshing scent of cedarwood, grapefruit, peppermint and vanilla essential oils.
This artisan soap is handcrafted in small batches in NYC.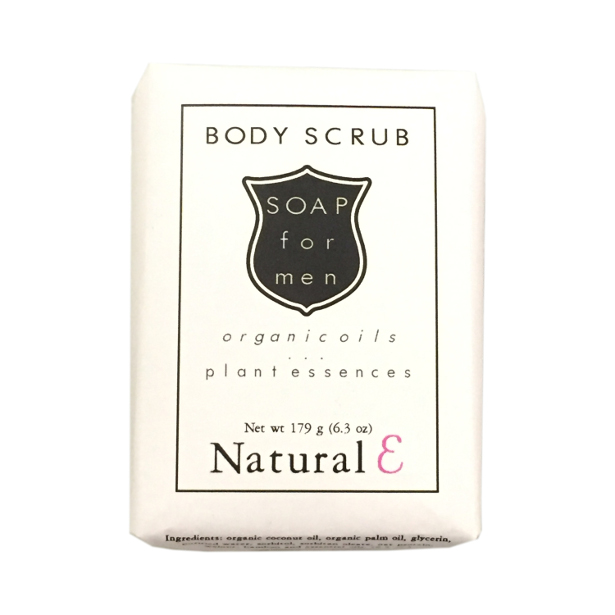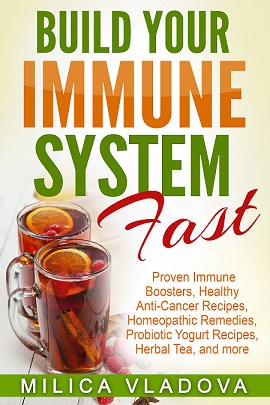 "In the third part of The Healthy Detox and Strong Immunity Series we will dive deep into the importance and power of our immune system. Detoxing and maintaining a strong immunity are two tightly connected processes. When we purify our systems, our natural defense mechanisms are greased and pumped up as well. And vice versa – if we continuously have a poor diet, low physical activity, high stress levels, we load our bodies and organs, clog the lymph and ultimately – weaken our immunity. And the results can slowly show up unannounced – our productivity plunges, our energy decreases, we catch colds, viral diseases, and infections more and more frequently, even our urges and abilities to procreate disappear!
And since most of us are more or less affected by these conditions, I decided to gather all the information I have for tending to this essential, and often neglected, part of our health. This volume will be extremely valuable to you if you have some or all of the following symptoms, habits, and lifestyles:
– If you frequently get ill (more than 4 times a year) and the recovery is a long and slow process.
– If you have constant weight problems – slow metabolism and weight gain or being too skinny and unable to gain some pounds.
– If you have any allergies.
– If you frequently have any stubborn fungal infections or herpes, which are difficult to fight.
– If you have constant mood swings and irritability.
– If you are not physically active and lead mostly a sedentary lifestyle.
– Your nose is often blocked; you sleep with an open mouth and snort.
– If you suffer from any chronic illnesses.
– You often have difficulties falling asleep and your sleep is restless and full of nightmares.
– If you have chronic fatigue or burnout.
– Your diet is poor, full of processed, fried, fatty, salty food, sugars, and sodas."
New Year Nutrition Coaching Programme with a leading registered nutritional therapist, Roots & Shoots Nutrition.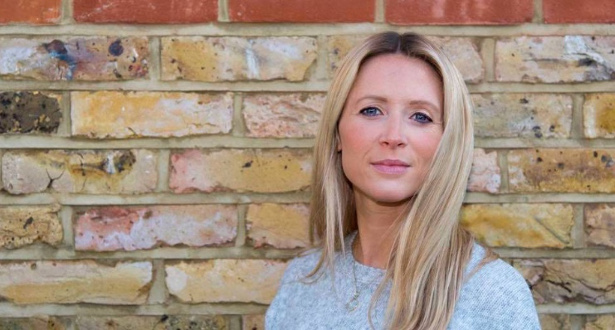 The programme offers you the chance to work together with a registered nutritional therapist for an 8 week period where they will provide a personalised nutrition and lifestyle plan to transform your health and wellbeing. This is a unique opportunity to gain access to the latest nutrition science tools and techniques, to benefit from one to one coaching with a nutrition expert, and take away lots of free guides on recipes and meal planning.
What you will receive:
2 hours of face to face consultations in London (2 x 1 hour appointments) or online
Salivary pH test
Nutrition and lifestyle plan tailored towards your main new year nutrition goals
Nutrition advice to target any other issues– digestive issues, bloating, fatigue, skin complaints, hormonal imbalances etc.
Face to face consultations in London (or online) and weekly 15min mini progress review calls (to a UK number) to keep you on track
Weekly food diary analysis
Full body composition analysis
Mindful eating advice
Unlimited text and email support throughout the programme (to a UK number)
Free guide on recipes and meal planning
Advice on weekly food shopping
Exercise advice and personal trainer recommendations
Functional testing and supplement recommendations
You've probably seen a lot of New Year's resolution posts litter Facebook and Instagram over the years that ultimately ended up in a social media graveyard of unfulfilled pledges.
Here are three strategies to help you finish what you start and be different than 90% of Americans who fail to follow through.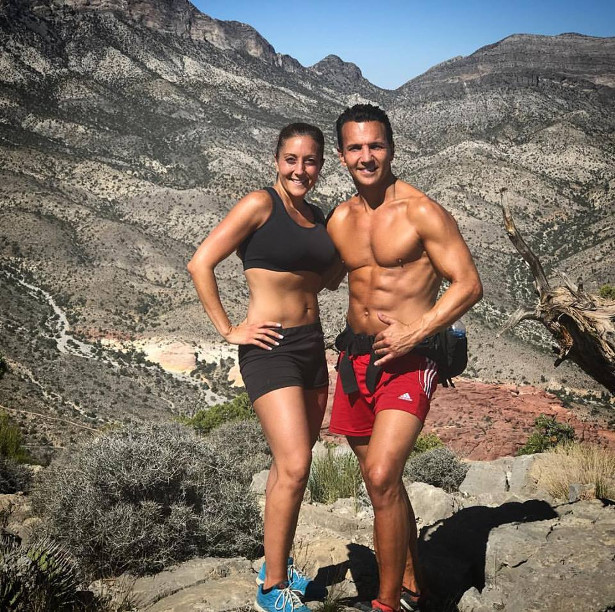 1) Moderation is the key. If you start off by saying you want to lose 40 pounds and get a six pack, you'll soon realize that that's a pretty lofty goal and will take a considerable amount of time and dedication to accomplish if done safely. Instead, start with 5 pounds. You'll start to gain momentum, consistency, and measurable results that can deliver a new lease on life. .
2) Keep good company. The sooner you acknowledge the validity of the notion that "You are who you surround yourself with", the sooner you'll realize how important it is to make your solo adventure a team effort.
3) Start! Realize that when it comes to your health and happiness, the best time to start any type of intervention is- today. As in, now! You could be reading this in the middle of summer or winter and it won't matter. Resolutions of any kind or branding can only be attained if you take the first step. Once you begin your journey, the key to seeing your resolutions through is focusing on the process vs. the goal.
If you want to be a "finisher," you'll soon realize that the 10% of Americans who actually accomplish their goals AND maintain consistent positive momentum, are the ones who already came to the realization that the continued implementation of healthy lifestyle habits have evolved into an everyday lifestyle choice. New Year's Day is just another day on the calendar.
"Rules of Engagement: Making Connections Last" is a workbook for women (but great for men, too) who understand the value of relating to others, both professionally and personally.
The book provides 29 Rules of Engagement to help the reader understand how to do more than just share your name and address. Building a network can be challenging. Have you ever attended a conference expecting to meet numerous people and collect business cards from those who can be a valuable asset to you both professionally and personally, however when you try to follow up you discover that everyone is busy and you get no return calls. A friend introduces you to someone you would really like to get to know, but after a few minutes of chit chat, your new acquaintance walks away disinterested. Helping to develop the kind of relationships that pay valuable dividends to everyone involved is the goal of Dr Froswa' Booker-Drew in this book, Rules of Engagement: Making Connections Last. This powerful workbook will not only equip you with the information you need, but the workbook format will walk you through the exercises to make it a reality.
The Poochables™ To Go travel system allows you to take your pet with you anywhere.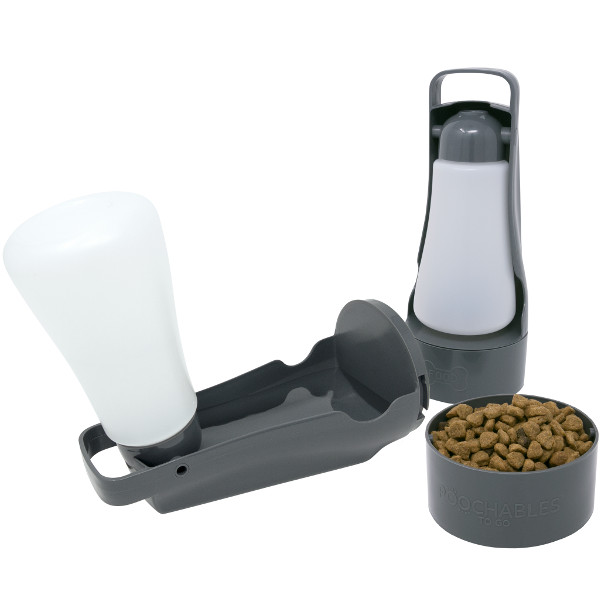 This portable 2-in-1 pet food and water travel system includes a built-in water bottle, water dish, and detachable food bowl. Featuring a modern, contoured look and compact, lightweight design, Poochables™ To Go revolutionizes pet travel, making it easier and more fun than ever.
Ideal for road trips, hikes, long walks, camping, daycare, office visits, picnics, camping, and trips to the beach or dog park.
Poochables™ To Go is now available at www.thepoochcompany.com and is expected to be on store shelves later this year.
Key Features and Benefits
· 2-in-1 system with built-in water bottle, water dish, and food bowl
· Hands-free design provides a stable surface and prevents tipping
· Detachable food bowl with single click locking system
· Compact design transports and stores easily
· Carrying handle for easy grip and transport
· Durable and flexible BPA-free plastic
· Leak-proof water bottle valve design
Capacities: Water Bottle: 15 oz./443 ml, Food Bowl: 1.2 cups
Available Colors: Industrial Grey, Palm Springs Sky, and Belle Rose
Cost: $19.99
The website offers a 30-day money back guarantee with return/exchange shipping included.
FANCY A TASTE OF MAGIC AT HOME?
BELTANE&POP's HOT TODDIES NOW AVAILABLE ON AMAZON FRESH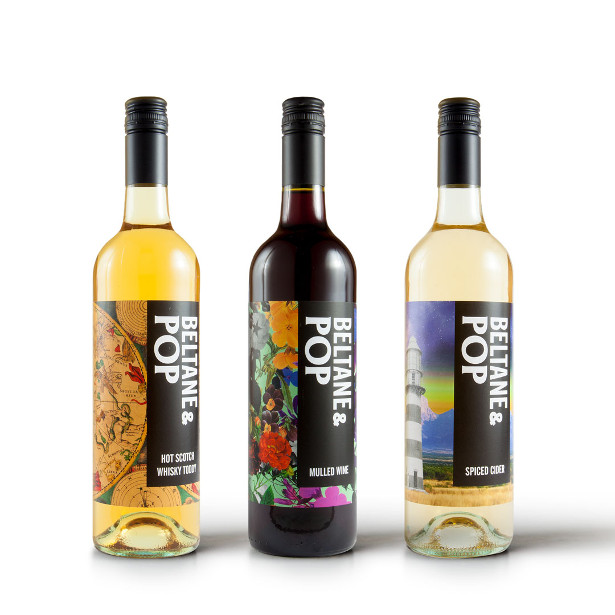 Beltane&Pop, the bonkers and British brand bringing the mystical pop-up bar to the Southbank Centre this winter, and the latest sensation from the team behind Snog Frozen Yogurt, have now made their wonderfully boozy and taste-tingling Hot Toddies available on Amazon Fresh.
The magicians at Beltane&Pop have been busy refining their unique secret recipe to create only the most delectable drinks. The collection includes a magical Mulled Wine, enticing Spiced Cider, and warming Hot Whisky. Order your boozy British pick-me-ups from Amazon Fresh for £14.00, to enjoy a terrific tipple and wonderfully spiced winter warmer at home this winter.
The bonkers and British founder, Tristan Pestana sums it up: "Our name embodies what we're all about: Beltane is taken from the old English word for Mayday, a traditional time for celebration, and Pop describes the excitement we want to create for our guests. We hope our hot toddies bring an element of whimsical fun and enjoyment for those wanting to spice up their winter at home."
Welcoming ILIV's SS18 Fabric Collections
ILIV are proud to introduce their new SS18 fabric collections. The four new ranges feature an eclectic mix of botanical prints, scandi designs, art deco patterns and bold rain forest motifs, all in a choice of pretty colourways.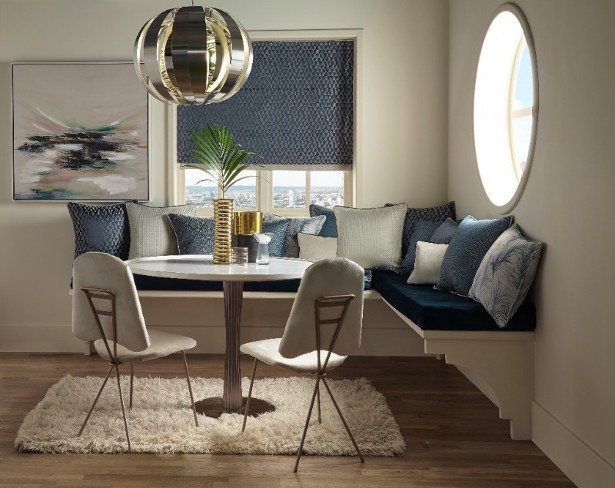 An expressive art therapy workbook to help cope with everyday stressors in a fun and enjoyable way.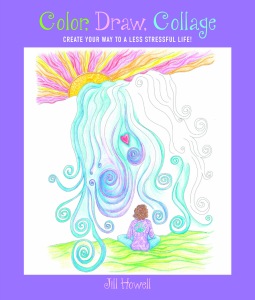 Self-help, stress management, and coloring all come together to create an interactive and therapeutic journal. This book offers practical skills in a fun-to-follow format. Readers will enjoy creating relaxing pieces of art while learning the knowledge necessary to change their reaction to stress. While creating art, readers will be looking at situations in their life with a new approach. They will be creating tangible images to help clarify their thoughts and emotions.
Based on proven, practiced art therapy techniques, as well as the author's experience working with stressed inpatients and outpatients dealing with various medical issues, Jill's primary focus as a counselor is to help these people to learn how to help themselves by teaching practical coping skills to help change their lifestyle.
In the trend of adult coloring books, this goes above and beyond—all of the art therapy directives included in Color, Draw, Collage have been used by her patients in group or individual art therapy. The theories and suggestions discussed have been used in weekly lectures and individual discussions for years. Art therapy gets to the root of the problem much faster than verbal therapy alone. When people actually see their thoughts and feelings in front of them, on paper, it has a profound effect. The effect is lasting because there is an image present to remind them of the thought and the desire to change.
Are you the type of person who's up for a challenge and down with getting dirty? If the answer is yes, then rugby is the sport for you this winter.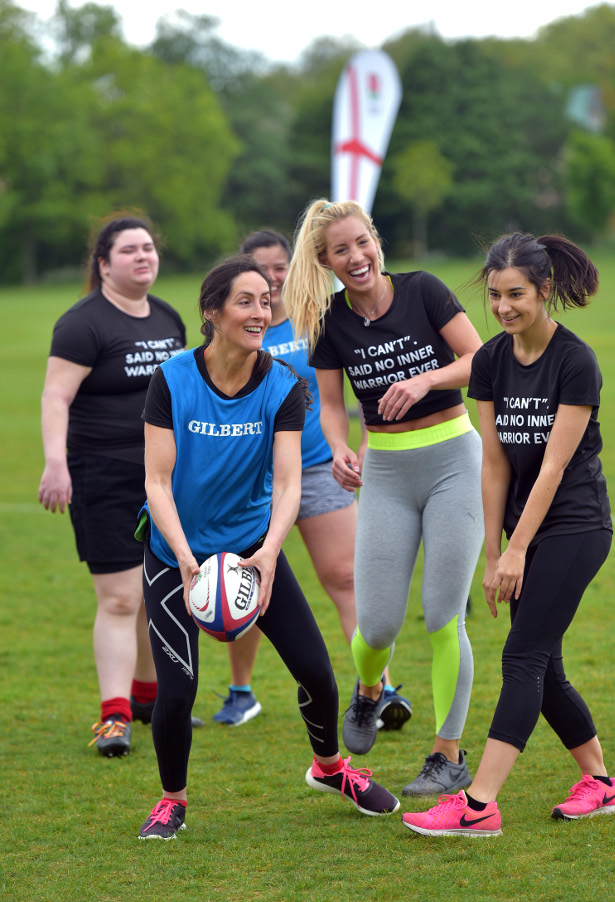 It's that time of year again where setting new goals for the year ahead is the name of the game, and playing rugby is the perfect 2018 challenge, providing an awesome workout and a great laugh – exactly what is needed in the cold weather.
You might not know this, but winter is often the best time of year for playing sport outside. From thawing those winter blues to a handy and timely boost to the immune system, outdoor sport has many benefits. If you're interest is piqued then England Rugby has you sorted, with 'Warrior Camps' running between 12-28 January 2018, encouraging women to kick start their fitness routine for the New Year and challenge themselves to take up a new sport.
Women's attitudes towards sport, and rugby in particular, have evolved over the past few years. Research shows that they want physical activity to satisfy a number of needs: from contributing to a healthier lifestyle, to learning new skills and becoming the very best version of themselves.
The RFU wants to empower women to find, connect with and free their inner warrior spirit by giving rugby a try and experiencing the dynamic sport of rugby for the first time within a fun-packed, commitment-free environment.
The Warrior Camps aim to encourage more women and girls to play contact rugby, teaching participants key introductory skills and drills within a non-committal, social and fun environment. Participants will be introduced to the basics of rugby, including passing, kicking and tackling, along with enjoyable fitness routines.
If you're looking for your 2018 challenge, click here for a list of Warrior Camps across England from 12 – 28 January 2018.
The Herball's Guide to Botanical Drinks
By Michael Isted
Using the alchemy of plants to create potions to cleanse, restore, relax and revive
Jacqui Small | 22nd February 2018 £20.00 | Hardback & eBook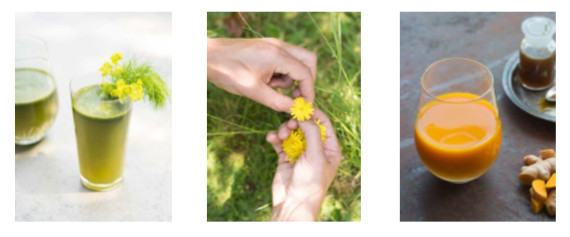 If you wish to harness the power of nature to fuel healthy living in our busy modern world; if you are a forager, a fermenter, a brewer, or simply a plant lover fascinated by the healing power of herbs – then this is the perfect book for you.
For many years trained herbalist Michael Isted has served his stylish and contemporary plant-based drinks to discerning clients all over the world, and now he brings his elegant and inspirational potions to a wider audience with The Herball's Guide to Botanical Drinks.
Drawing on Michael's knowledge of worldwide plants to match drinks to a desired effect – The Herball's Guide to Botanical Drinks combines 58 covetable, non-alcoholic plant-based recipes divided into stimulating cleansers, restorers, energisers, brain boosters, love elixirs, sleep tonics, aperitifs and digestifs – with a brief history of botanical drinks and herbal potions, a directory of plants and a seasonal guide that highlights when and how to harvest them wherever you live, with step by step instructions showcasing a variety of processing techniques including hot & cold brewing, fermentation, distillation, juicing and tincturing.
The Herball's Guide to Botanical Drinks is no rarefied guide – this beautiful and accessible book reflects a very modern take on an ancient practice, revealing the history and processes of making drinks using easyto-find plants and herbs such as dandelions, nettles, chamomile and mint, all accompanied by stunning botanical drawings and images.
Jacqui Small Publishing is part of The Quarto Group 74-77 White Lion Street, London N1 9PF | 020 7284 9300 | www.quartoknows.com
Michael Isted says: Having worked in the food and drink industry for my whole life, creating drinks for hotels, restaurants, bars and spas all over the world, I was happy… but I knew there was something more to come. I decided to give up my job and dedicate my time to learning from the plants and from other people who had spent their lives doing the same. Once I took that step and studied nutrition and herbal medicine, spending more of my time with the plants, everything started to make sense. The plants gave me purpose. I understood more about myself and about life. I'm still on that journey, trying to figure it all out, but the plants are certainly guiding me down a vibrant, exciting and colourful pathway. This book is a celebration of plants, a contemporary collection of recipes designed to help you engage with the nature that surrounds you. With the help of the plants, I will show you new and exciting ways in which you can create delicious, magical, alchemical preparations.
Michael Isted has a background as a drinks specialist and is also a trained phytotherapist (BSc Hons), aromatherapist and nutritionist. As a beverage consultant, he has designed drinks and related products internationally, working with luxury hotels and high-end fashion labels. Michael runs masterclasses and workshops across the globe, teaching plant therapeutics, creating botanical extracts for cafes, bars, restaurants and spas. He is launching new Herball bar concepts in Europe and the Middle East. Combining his passion for beverages with his knowledge and understanding of plants, Michael created The Herball in 2012 to promote and celebrate the ways in which we can integrate plants to invigorate and enrich our lives. He works closely with small organic growers and producers throughout the world to produce and sell authentic, artisanal plant-based products, such as infusions, aromatic waters, spices, extracts and oils. http://www.theherball.com
The Herball's Guide to Botanical Drinks by Michael Isted is published by Jacqui Small, February 2018, £20.00