OGGS® has a Cake for Every Father Figure
What will you get yours?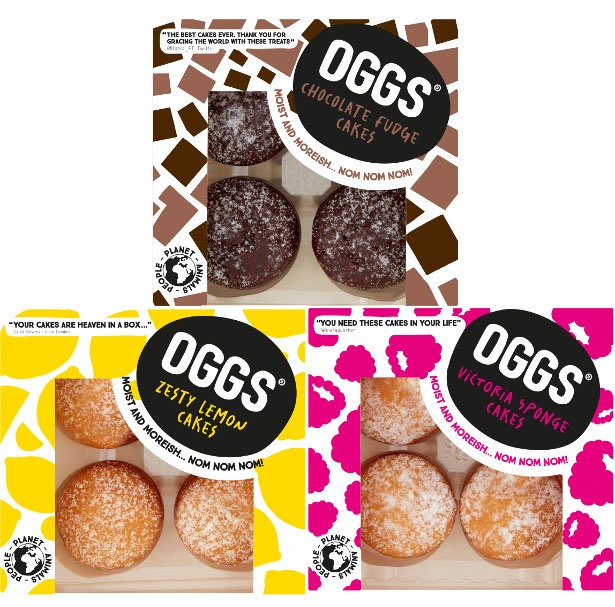 FACEBOOK | TWITTER | INSTAGRAM | PINTEREST
They say a way to a man's heart is through his stomach. OGGS® has three scrummy varieties of moist and moreish cake to show Dad you love him this Father's Day. There's a cake to suit every father figure, so show him you know him and pick the perfect treat:
Chocolate Fudge – don't fudge it up with this dazzlingly delicious cake, perfect for the dependable dad.
Victoria Sponge – ideal for a Dad who's a little bit jammy.
Lemon Drizzle – bring the zing with this scrumptious lemon cake, made for dads with a zest for life.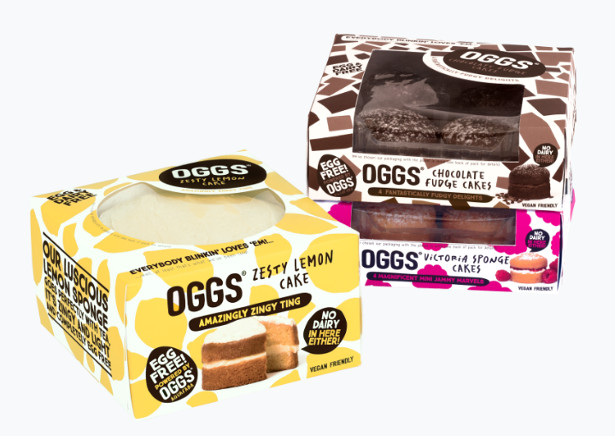 Can't decide? Why not treat him to all three? Available in 4 packs here's hoping he's sharing!) at Sainsbury's and Waitrose stores nationwide, priced at £4.25. Also available online from Ocado and TheVeganKind.
Devilishly delicious yet entirely ethical, OGGS® cakes are about as guilt-free as cake-eating gets! Like the rest of the OGGS® range every element of them is vegan friendly, with the sponge itself made using OGGS® patented Aquafaba, an all-plant liquid egg alternative.
The OGGS® mission is to create plant-based alternatives to everyday foods, that taste as delicious as you've always known them, while doing their best to positively change the future of the planet, animals and people, with every little bite.
Beyond being vegan, that means our plastic packaging is made from recycled material. It's not only fully recyclable but also biodegradable in landfill ensuring no matter which bin it ends up in, we won't damage the planet or the animals on it.
www.loveoggs.com @loveoggs
PS the cakes are available at Dunnes Stores too!