OK. Now It's Time to Get Your Mind Right!
by Tara-JayneManufor >> www.austinmacauley.com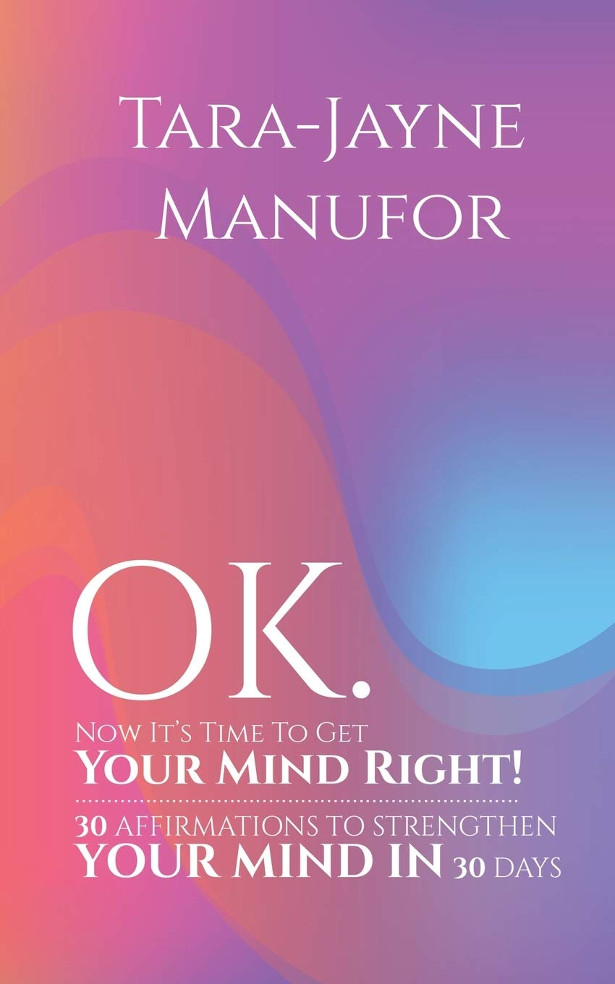 Why do we allow fear to dictate our lives? Have you ever thought the reason why you are unable to fulfil your goals and desires is down to the thoughts you are feeding your brain?
Our thought life is the leading factor for our current reality. We are a product of our thoughts and we need to regain control over them and ensure we are only allowing positive progressive seeds to sow into our minds.
This book will unravel all the complicated layers that form your mind. It will force you to look at and address all your insecurities and leave behind a limiting mindset. It will challenge you to think differently and encourage you to reset your psyche to work for you rather than against you.
The daily affirmations serve as a reprogramming tool to ensure you are armed with the weapons needed, to provide a necessary defence against life's inevitable battles.
See more at :- www.austinmacauley.com/book/ok-now-its-time-get-your-mind-right