Palmers London Dry Gin – 200 Years in the Making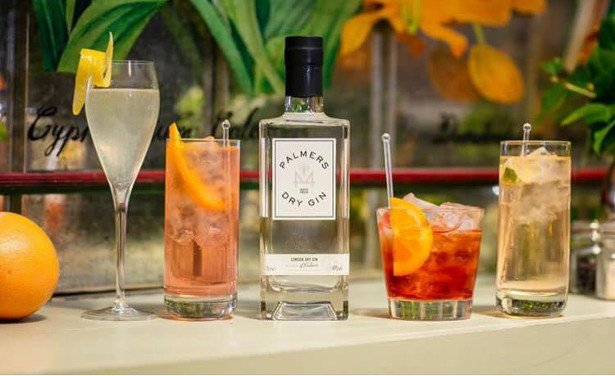 TWITTER | FACEBOOK | INSTAGRAM
Palmers London Dry Gin was launched last year to celebrate the Palmer family's 200th year of distilling. This is their first eponymous-brand gin produced at their Langley Distillery in the Midlands.
Palmers London Dry Gin is produced in the family's copper pot still named Angela, which was built in 1903, and is distilled following traditional gin distillation methods. The botanicals, juniper, coriander, angelica, cassia, liquorice, orris and grapefruit, are steeped overnight in 100% English wheat spirit whilst being warmed, allowing the botanicals to release their essential oils.
Rob Dorsett, Master Distiller says, "The resulting gin has juniper in abundance on the nose blended with hints of coriander seed and a subtle dryness complemented by an edge of sweetness from orris. On the palate there are spice and citrus notes from the cassia bark and grapefruit, while the juniper lingers into the dryness of angelica finishing with further citrus notes. Palmers London Dry Gin clean, fresh and lightly balanced with pleasant citrus and dry notes in the background."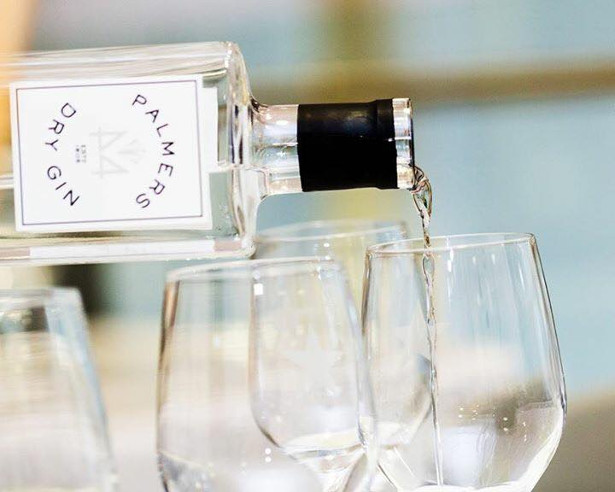 Comments Natalie Wallis, the great, great, great granddaughter of founder William Henry Palmer, "We wanted to produce our own gin to celebrate six generations and 200 years in the business and we are very excited to launch Palmers London Dry Gin. It has been named after my grandmother, Angela Palmer, who was a big gin lover and a real character in the family, so it has been a real honour to produce this gin in her memory. Our signature serve is Pink Gin, served with Angostura and soda, which was one of her favourites!"
The Palmer family has been distilling spirits for six generations and gin since 1920. They are responsible for distilling over 300 stock gin recipes as well as creating bespoke recipes for over 80% of the UK's artisanal brands of Gins.
Langley Distillery is home to what the family believes is the UK's oldest working copper pot gin still. The Still Room houses 7 copper gin stills, which are all named after family members and significant people who have worked at the distillery. Five of these are production and the oldest, the McKay, dates back to the mid-1800s.
Palmers London Dry Gin is available to buy from Master of Malt, Selfridges, Whiskey Exchange and via www.palmersgin.com RRP £28.
www.langleydistillery.co.uk