Steenbergs Baking Bag for Mother's Day.  www.steenbergs.co.uk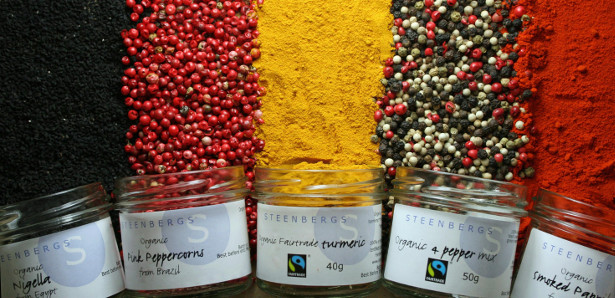 FACEBOOK | TWITTER | PINTEREST | INSTAGRAM
A Taste for Baking: a reusable jute shopper filled with organic baking extracts, flavoured sugars and kitchen utensils, it's a great gift for any Mums aspiring to join the Bake Off team! Comes complete with a gift card for your special message.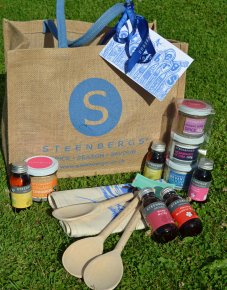 Contains: organic Rose Water, Organic Orange Blossom Water, Almond Extract, Organic Fairtrade Vanilla Extract, Organic Fairtrade Mixed Spice, Organic Lemon Extract, Organic Fairtrade Cinnamon Sugar, Bicarbonate of Soda, organic Baking Powder, specially designed Steenbergs Tea Towel, Sophie Conran Wooden Spoon Set
Buy now at :- steenbergs.co.uk/a-taste-for-baking-jute-gift-bag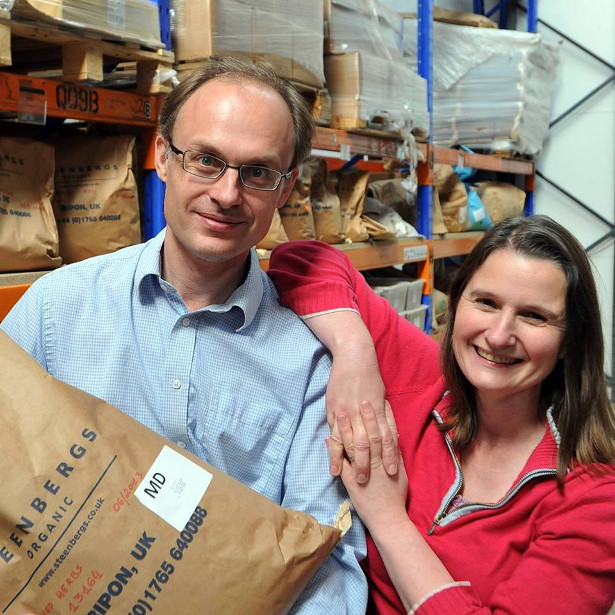 SPICE-SEASON-SAVOUR with STEENBERGS
About Steenbergs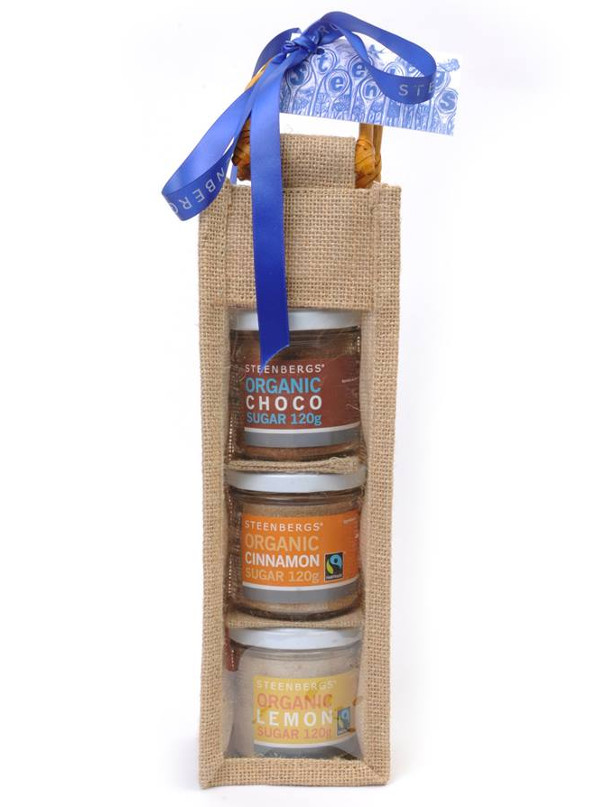 Steenbergs is all about great ingredients with great flavour and sourcing. Pioneers of
Fairtrade spices in the UK, the range offers over 400 spices and spice blends, many of them
organic, several of them Fairtrade. All blends are created and blended at the
Steenbergs purpose built factory in rural North Yorkshire. Steenbergs also offers a wide range
of loose leaf tea and pyramid tea bags – the majority of which are organic, several
of them Fairtrade including a range of chai teas. More recently Steenbergs has
also become well known for its range of baking extracts particularly its organic
Fairtrade vanilla extract and organic rose water.
Steenbergs blends and packs all its products and its focus is on artisan quality with small
batches.
The website also offers a range of accessories for loose leaf teas, ethical organic foods and household products.
Share the passion – Spice – Season – Savour with Steenbergs.
Organic Fairtrade spices, organic extracts and flower waters, organic loose leaf tea in tea caddies, organic chai spiced tea, organic spices, organic herbs, organic ingredients, organic Fairtrade vanilla, organic bbq blends, organic curry mixes, organic bakery ingredients, organic tea in pyramid teabags, loose leaf tea accessories, spice and tea gift bags and hampers, organic stuffings, organic hot chocolate. Online shop now stocks a variety of organic and ethical groceries including environmentally friendly household cleaning products.